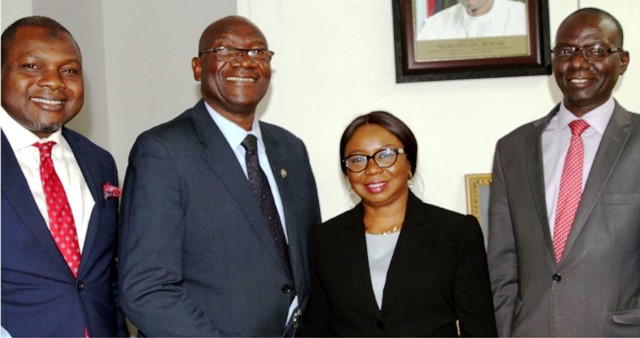 The Vice Chancellor of Rivers State University (RSU), Prof. Blessing Chimezie Didia has blamed the failure of some government projects in the country on the leaders' inability to embrace risk management.
Prof. Didia made this known during a one-day capacity building/ membership induction programme of the Chartered institute of Loan and Risk Management for South-South Zone at the Golden Tulip Hotel in Port Harcourt over the weekend.
The university teacher expressed concern over the economic fraud going on in the country and poor ways of handling established risk situations that affect its citizenry.
"Every concerning risk management is well known to government but whether they are prepared to provide remedy is what I do not know, which accounts for failed project here and there."
"The risk in processing oil in Ogoniland has been there. We have been told that the land will be cleaned up and we here seen how the land is being cleaned. This is because taking care of risk is a problem in this country", he said.
Ealier in his speech, the President of the Institute in the country, Chief OladipoAbiodun Bailey, said the body is in Port Harcourt for a one-day capacity building and induction of new members of the South –South zone.
The President, who is also the Chairman of the Governing Council, was represented by the Vice President of the institution, Dr. Harriet N. Akubuiro who said that membership of the body from January 1st would be by professional examination.
Dr. Akubuiro said the problem of business is the inability of people to manage the risk involved in their businesses, especially taking loans and making it profitable.
She reiterated that "here in the South-South and Port Harcourt, we have a lot of entrepreneurs, so we want to teach them entrepreneurial skills that will make them reduce their risks.
"One of our objectives is creating an atmosphere of skill acquisition, entrepreneurship development and innovation in loan and risk management practice, through continuous education and training of members including newly admitted ones", she said.
Akuburo noted that the Central Bank of Nigeria (CBN) and other well-meaning organisations have accorded recognitions of the certificates being issued to its members for the purpose of job placement and promotions.
She urged the new members to work hard and measure up to their counterparts in the North and West zones.
The inductees include three honorary fellows, 16 distinguished fellows, 36 fellow members, six senior members, three full members and three associate members.
Speaking in an interview with The Tide, one of the inductees, Director of Finance and Accounts, Rivers State Newspaper Corporation, Mr. Job Barnabas said leaders need to understand the risk involved in projects before embarking on them, stating that any project that does not add value to members of the society has failed.
"There should also be economic values of project; even after the primary purpose, we are taught today that there should be an extension of the project after delivery," he said.