'Poor Risk Management, Cause Of Projects Failure'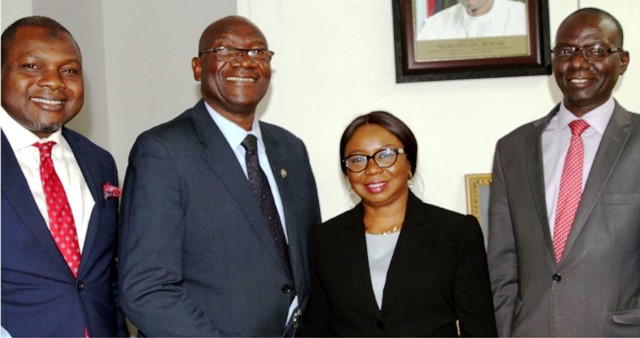 The Vice Chancellor of Rivers State University (RSU), Prof. Blessing Chimezie Didia has blamed the failure of some government projects in the country on the leaders' inability to embrace risk management.
Prof. Didia made this known during a one-day capacity building/ membership induction programme of the Chartered institute of Loan and Risk Management for South-South Zone at the Golden Tulip Hotel in Port Harcourt over the weekend.
The university teacher expressed concern over the economic fraud going on in the country and poor ways of handling established risk situations that affect its citizenry.
"Every concerning risk management is well known to government but whether they are prepared to provide remedy is what I do not know, which accounts for failed project here and there."
"The risk in processing oil in Ogoniland has been there. We have been told that the land will be cleaned up and we here seen how the land is being cleaned. This is because taking care of risk is a problem in this country", he said.
Ealier in his speech, the President of the Institute in the country, Chief OladipoAbiodun Bailey, said the body is in Port Harcourt for a one-day capacity building and induction of new members of the South –South zone.
The President, who is also the Chairman of the Governing Council, was represented by the Vice President of the institution, Dr. Harriet N. Akubuiro who said that membership of the body from January 1st would be by professional examination.
Dr. Akubuiro said the problem of business is the inability of people to manage the risk involved in their businesses, especially taking loans and making it profitable.
She reiterated that "here in the South-South and Port Harcourt, we have a lot of entrepreneurs, so we want to teach them entrepreneurial skills that will make them reduce their risks.
"One of our objectives is creating an atmosphere of skill acquisition, entrepreneurship development and innovation in loan and risk management practice, through continuous education and training of members including newly admitted ones", she said.
Akuburo noted that the Central Bank of Nigeria (CBN) and other well-meaning organisations have accorded recognitions of the certificates being issued to its members for the purpose of job placement and promotions.
She urged the new members to work hard and measure up to their counterparts in the North and West zones.
The inductees include three honorary fellows, 16 distinguished fellows, 36 fellow members, six senior members, three full members and three associate members.
Speaking in an interview with The Tide, one of the inductees, Director of Finance and Accounts, Rivers State Newspaper Corporation, Mr. Job Barnabas said leaders need to understand the risk involved in projects before embarking on them, stating that any project that does not add value to members of the society has failed.
"There should also be economic values of project; even after the primary purpose, we are taught today that there should be an extension of the project after delivery," he said.

UBA Rolls Out Quick Loan Facility For Salary Earners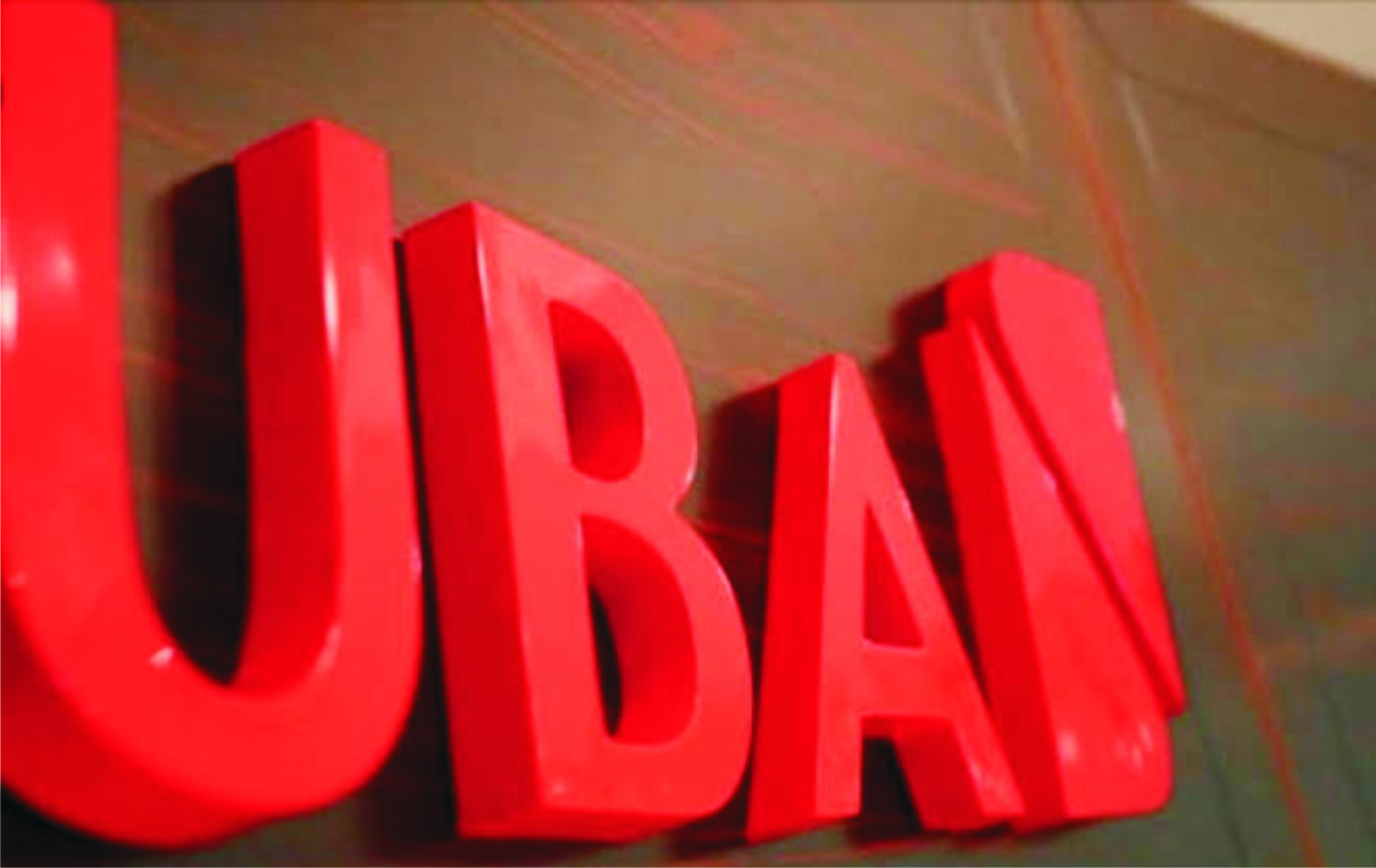 The United Bank for Africa (UBA) has rolled out a low interest loan facility that is targeted at addressing the urgent needs of customers that have salary account with the bank.
The UBA's low interest loan facility which is 'Click Credit', it was gathered, can enable salary earners that have salary account with the UBA to obtain such loan up to the tune of N5 million.
Disclosing this in a chat with aviation correspondents, yesterday, the UBA's Group Head of Marketing, Dupe Olusola, said that the bank as part of its programmes, was committed to empowering its customers to fund urgent needs.
According to her, customers can apply for loans up to the tune of N5 million and pay back in a period of 12 months at an interest rate of 1.58 percent, monthly.
She said that salary earners that are aged between 18 and 59 years who earn at least N25,000 monthly are also eligible for the loan without need for paper work at extra cost or collateral.
"Some customers have begun to enjoy the service after eligibility for the loan had been concluded, within a minute.
"As Africa's most innovative and technology driven financial institution with array of novel products and services tailored to the needs of its millions of customers, we have launched 'click credit'.
"This product is straightforward and more affordable than many other loan products in the market. Its unique feature is that it meets a critical  credit need of our customers", she said.
The UBA marketing executive, however, disclosed that the product was first rolled out in Nigeria before subsequent release in other countries where the bank operated.
By: Corlins Walter

Nigeria's Foreign Reserves Drop By $1.64bn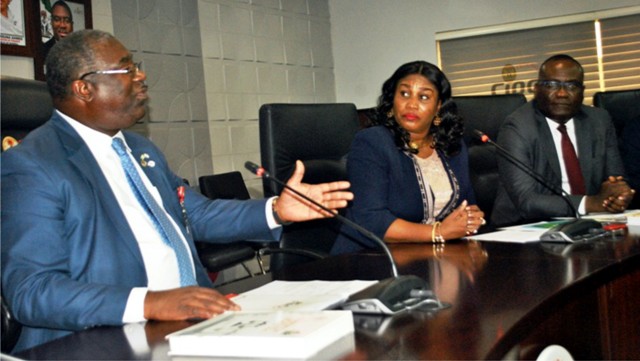 Nigeria's foreign exchange reserves continued its downward trend as it dropped by $1.64bn from $38.34 billion on January 15, 2020 to $36.69 billion on February 20, latest figures from the Central Bank of Nigeria(CBN) has revealed.
The apex bank disclosed that the reserves stood at $38.53 billion on January 2, 2020.
According to the figures, the reserves dropped from $39.8 billion on November 11, 2019 to $39.24 billion on December 13, after falling by $1.26 billion from $41.76 billion on October 2 to $40.5bn as of the end of October.
The reserves dropped by $482.18m from N45.14 billion as of July 8 to $44.65 billion on August 8.
The CBN Governor, Mr Godwin Emefiele, said recently that Nigeria's overdependence on crude oil for over 60 per cent of fiscal revenue and over 90 per cent of forex inflows meant that shocks in the oil market were transmitted entirely to the economy via the forex markets as manufacturers and traders who required forex for input purchases were faced with dwindling supplies.
He said, "Average monthly inflows of forex into the CBN fell from over $3.4 billion in June 2014 to a low of $1.4 billion in September 2016. The decline in forex earnings was further complicated by the foreign capital flow reversals due to rising yields in the USA. The impact on our economy was evident in the rising pressure on the naira-dollar exchange rate.
"With the drop in forex inflows, the exchange rate at the parallel market rose from about N200/$ in August 2015 to N525/$ in February 2017. Inflation also rose from 9.6 per cent in January 2016 to over 18.7 per cent in January 2017.
"Our external reserves fell from about $31billion in April 2015 to $23 billion in October 2016, and activities in the industrial sector witnessed a lull as manufacturers struggled to get access to key inputs needed in the production process."
He said the CBN introduced a demand management approach in order to conserve the country's reserves and support domestic production of certain goods in Nigeria.
Emefiele said the impact of a tighter monetary policy regime, attractive yields in the money market, and the bank's efforts at supporting domestic production in the agriculture and manufacturing sectors, along with improvements in oil production, had supported continued forex inflows into the Nigerian market.
He stated, "In the import and export window, over $60 billion worth of transactions have taken place since the inception of the window in April 2017, and our foreign exchange reserves are above $40 billion as at October 2019, relative to its low point of $23 billion in October 2016.
"We have been able to build our reserves in the midst of lower oil prices, as strong reserves aid the confidence of domestic and external investors. Today, our current stock of external reserves is able to finance 12 months of current import commitments."

Food Security: FG To Develop Agro-Industrial Processing Zones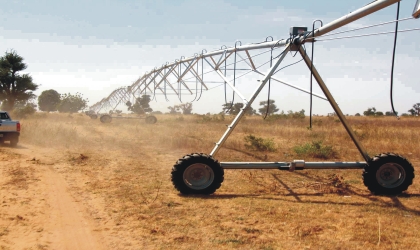 The Minister of State for Agriculture and Rural Development, Mustapha Baba Shehuri, has stated that the ministry, in collaboration with African Development Bank (AfDB), would promote and develop Special Agro-Industrial Processing Zones (SAPZs) in the country.
This he said was aimed at enabling both local and foreign partners to advance the level of trade and investments in the agricultural sector as a veritable strategy to diversify the economy.
The minister made this known during the Ecobank Agribusiness Summit with the theme, "Unlocking Productivity and Investment Opportunities across Nigeria's Agribusiness Value Chain," a collaboration with Vanguard Newspapers, held in Lagos recently.
Shehuri noted the need for a viable synergy and collaboration of all the relevant stakeholders including the financial sector as well as governments at various levels and the development partners.
He further said, "within the overall set of policy principles, the Federal Government is concentrating on providing an enabling environment and a level playground for stakeholders at all levels to enhance investment and capital flow into the agric sector."
He stated that, "this summit also marks another milestone and traction in the journey of economic diversification in line with the vision of the Economic Recovery and Growth Plan (ERGP) of the present administration of President Muhammadu Buhari."
According to him, it is critical "to boost agricultural production, food security, promote innovative technologies and investment in the agricultural sector in order to achieve poverty reduction and job creation, especially for our aspiring youths."
He emphasised that Nigeria's potential and prospects make the agricultural sector a pivot for economic stabilisation, diversification and growth for the country, adding that the sector remains a major contributor to the GDP with about 27 per cent  and the biggest in  the area of  job creation in the non-oil sectors.