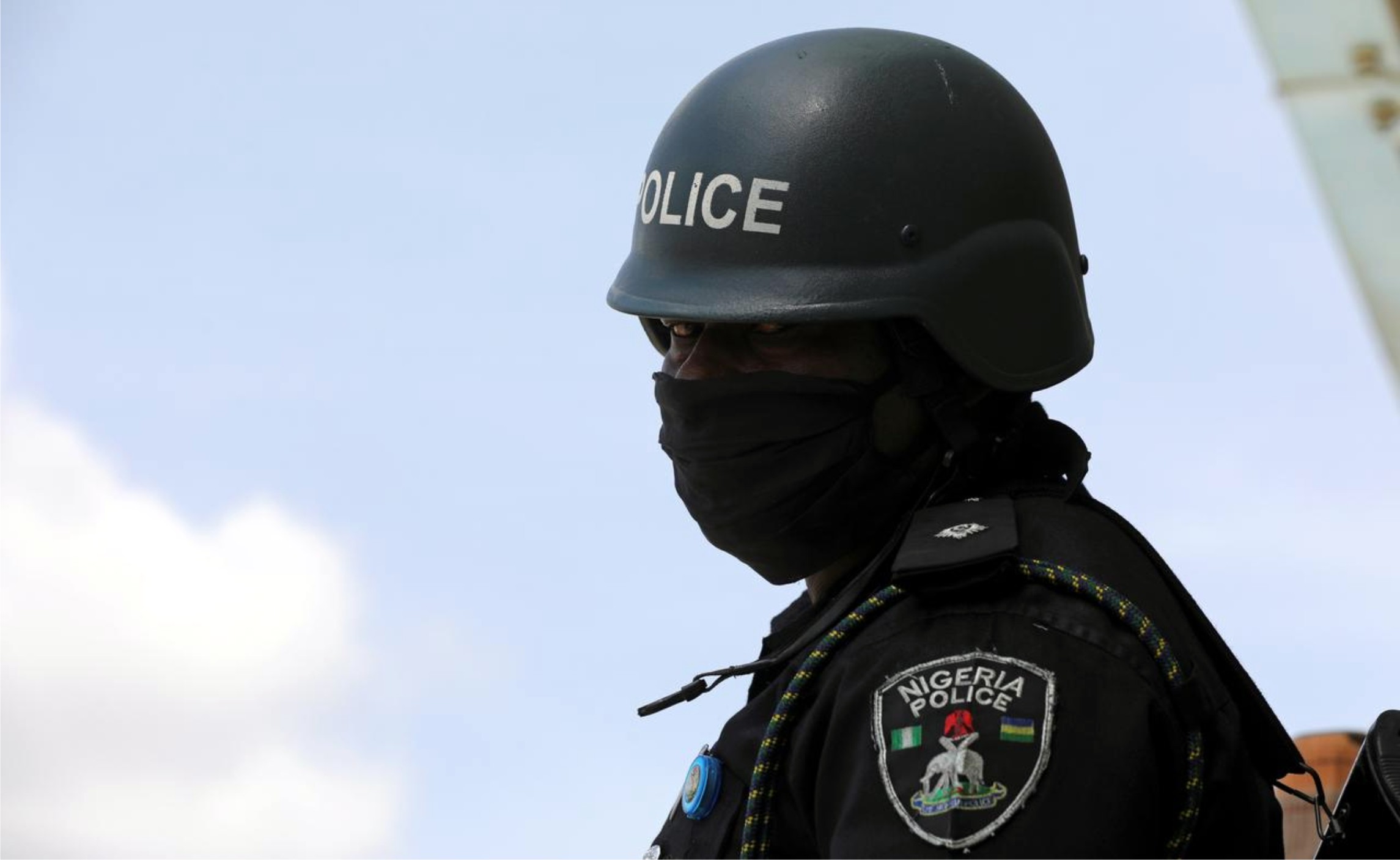 The Nigeria Police has enormous tasks to perform. Their duty and its importance can never be over-emphasised. When anyone is attacked anywhere it is the police that are expected to go after the attacker. If it is a robbery incident, it is the police that should go after the culprits.
I won't forget in a hurry how some persons were making a case for the Nigeria Police during last year's #EndSARS protests.  It is true that they need enhanced welfare packages. Their children also need to acquire qualitative education like other well-meaning Nigerians.
They are like other public servants who deserve better working condition. Greater percentage of their jobs are outside the office. They are on duty in the sun and in the rain carrying out their duties.
A new Police Commissioner, Friday Eboka, has assumed duty in Rivers State and has appealed to residents and the state government to support the fight against crime.This is very important as residents have continued to make one complaint or the other concerning the rate at which extortion is done by policemen against motorists while checking vehicles for criminals.
One of the ways that the Commissioner can gain citizens' interests is by ensuring that the police officers who extort money on the streets and roads stop forthwith. This is one of the things that has been disturbing motorists in the city, the issue of collection of N50, or N100 as the case may be.
Although there are routes where operation stop-and-search is not practised. There are routes where this operation is done just between 5:00 and 6:00 am and taxi drivers must drop something. Sometime I tried to find out why taxi drivers drop money during the exercise, one of them said that if he doesn't drop, he can be detained for hours with the accusation that he has incomplete car particulars. While this is going on, passengers will be waiting while time is being wasted as some of them may be going to their daily activities.
On some routes, they are not interested in commercial motorists but privately owned vehicles. While the stop-and-search goes on, the car owner's time is being wasted.
During the CP's maiden media briefing recently, he said: " We shall be polite and civil to members of the public even when enforcing new laws. No more accidental discharge, defaulters will be charged appropriately".
This is very interesting as a few cases had occurred recently in Port Harcourt.  Recall a sad incident where a Keke NAPEP operator, alias "School Boy" was allegedly shot by a policeman while doing his business to eke out a living for his family around Rumukpokwu, near Port Harcourt.
According to eyewitnesses, his offence was refusing to pay the sum of N100 to the policeman. No matter the level of offence committed by the late driver, he should have been arrested and then the case charged to the court of law to prove his guilt.
Another incident occurred that had to do with assault and disrespect for fundamental human rights of a commercial bus driver. A policeman allegedly slapped him and stripped him naked while doing his business at Mgbuoba area of Port Harcourt. His offence, an eyewitness testified, was that he refused to pay N100. This man is someone's husband. Even if he has driven against traffic rules and regulations, the police could have arrested him for justice to prevail against him, if found guilty.
Eboka also said that no form of criminality would be tolerated under his watch. For this to be achieved, some of the areas such as the flyover bridge at Mile One must be looked into. Even with police presence, unknown persons snatch people's personal belongings day and night.
There is nothing wrong in police conducting stop-and-search because it is a way of checking criminal tendencies, but it should not be used to harass innocent motorists as well as causing traffic obstruction. They can search and allow innocent motorists to continue their journey.It is hopeful that with the presence of the new police boss in Rivers State, new positive things will happen.
There are situations that call for concern. It is about boys who harass motorists, impound their vehicles and extort money from them on the roads. Unfortunately, they are not security agents. They are ordinary people who just want to engage in that form of criminality. When the vehicles are impounded, they are taken to certain quarters where the owners will be mandated to pay huge sums of money before the vehicles are released.
Please let the police authorities stop the case of issuance of numbers/tags to commercial Keke bus operators on some roads at night. Severally they have lamented how much they pay during those periods and, if they refuse to pay, can be delayed using flimsy excuses.
Although the current CP was not in town when those incidents occurred but with his presence, residents of Port Harcourt are optimistic they will not repeat the criminal acts with the kind of assurance given during his maiden media briefing on assumption of duty.
Reformation of the police force should include enhancing their welfare, re-orientating them and checking their activities. Like he said: "Heads of Departments, Divisional Police Officers are to closely monitor their men while monitoring teams would be sent out to apprehend erring officers".
Yes, policemen undergo training during recruitment but training and retraining of the men and officers is very crucial. Police authorities should organise seminars and workshops on behavioural change, remind them of what to do and what they should not do.
We are aware that the Rivers State Government takes the issue of security seriously and has always provided the wherewithal to fight crime. To be able to achieve success, the police should ensure proper utilisation of those equipment and at the end of the day, they will earn some credit for job well done.
Residents must support the efforts of the government and the police by providing useful information about miscreants within the localities.There should be cordial relationship between the citizens and the police if crime must come to an end.
For police to do their jobs effectively, find out from time to time why they do some of the things they do. As humans, it is necessary to find out what their challenges are. Someone who involves in accidental discharge could have psychological or emotional problem and may even be suffering depression.
The Police should make their men see themselves as people who can solve problems, people every Nigerian can comfortably run to in time of trouble. They are supposed to be well trained in their areas of operations. When these are done, then the police can claim to be the people's friend.
By: Eunice Choko-Kayode
NYSC And 50 Years Of National Unity, Cohesion
The National Youth Service Corps (NYSC) has become one of the most revered Federal Government-established schemes that has done the country proud in all respects. It was created by Decree No 24 of May 22, 1973, promulgated by the military regime of the then head of state, Gen Yakubu Gowon,"to keep Nigeria one." The scheme was primarily conceptualised to strengthen the national cohesion and integration, so that the already fractured nation could be more bonded in all spheres. Without being immodest, NYSC has helped to revitalise the affinity among diverse nationalities of the Nigerian nation and bolstered the values of respect for the culture, religions and customs being practised by each of the ethnic groups.
Though there might be some hiccups in the operations of the scheme since inception, it has relatively lived up to its biddings in some noticeable aspects of our national life. The country can not forget the pivotal roles played by NYSC in managing the post traumatic stress disorder suffered by some Nigerian citizens during the post civil war era. Since then, the NYSC  had been a  leveller, creating balance across the multi-ethnic Nigerian nation and sending a strong signal that Nigerians are brothers regardless of the noticeable difference in our culture, customs, religions, creeds and political leanings. It has been a spiralling binding force, warding off the cankerworms of mutual distrust, suspicion, class differences, hatred, superiority and inferiority complexes, and all manners of social malaise serving as tremors quaking the country's foundation since its independence in 1960.
Besides unity, economic prosperity of nation is vital to the survival and wellbeing of its citizens. Under this context, the NYSC scheme has been a strong weapon providing employment for countless Nigerian professionals from all respectable fields of human endeavours. Many of the graduate participants are employed into public and private sectors, thereby rejigging the economy and making it more responsive. Thousands of participants deployed in many states, had got the opportunities of securing permanent jobs after the expiration of their service years. In many developing economies, rural-urban drift had always been the most economic challenge confronting them. But with the advent of NYSC, government has been able to stem the tide to a large extent.
A vivid dissection of how the scheme was being prosecuted connoted the fact that bulk of the participants is deployed in the rural areas. With this, government at all levels has focused attention on the development of the rural sector, so that the corps members can be more comfortable to serve and live among the rural dwellers. The scheme also serves as a unique opportunity for training for leadership. Opportunity is given to corps members to become self-disciplined and capable of becoming future reliable leaders of the country. In fact, the conduct of the scheme is designed to infuse discipline and self-reliance in the participants. Good leadership would without no doubt help a country to achieve socio-economic advancement, all things being equal.
This is because the kernel of the scheme is to ensure that the participating graduate youths are self reliant, disciplined, and responsible and to nurture the true spirit of nationalism. However, in spite of the myriad of benefits inherent in the scheme, it has been confronted with a lot of snags. The challenges of kidnappings, killings, insurgency, social unrest and banditry being experienced, coupled with religious and ethnic strife, propelled agitations in many quarters that the scheme should be scrapped. A copious example was the 2011 general elections' gory events of killings and maiming of many corps members in some states in the country due to spontaneous violence that dogged the presidential polls of that year.
Many of the participants had also fallen victims of kidnappings and carnages on roads, thereby portraying the scheme as gradually outliving its usefulness. Another devastating trend is the lukewarm and unreceptive attitudes and dispositions being exhibited by participants to their posting to some certain parts of the country, due to pervasive social mistrust that is gaining traction in the country. Unlike in the past, when corps members preferred to be posted to other parts of the country, so that they could go get familiar with their culture, customs and nuances, such spirit is gradually fading out and threatening the potency of the scheme and viability to live up to the buildings of helping to foster relationship, oneness, togetherness, unity and integration across the country.
This forms part of the agitations that the scheme should be phased out or made optional.
A critical analysis of the pros and cons of the NYSC scheme since inception shows that its benefits actually outshine its demerits. I share the humble opinion that the scheme should be fortified rather than scrapped, as is being agitated by some interests. The government should look for ways to introduce leadership training, skill and entrepreneurial training into the programme to be able to confront  the current economic reality of today. To further serve as a boost to the scheme, the Federal Government should establish small scale businesses that can make participants really self-reliant after their compulsory one year service to the nation.
This remains one of the ways to bolster the interest of Nigerians in the scheme and cut down agitations that it should be scrapped or made optional. In conclusion, NYSC in the last 50 years has been a strong instrument of national integration and cohesion. It has helped to strengthen our togetherness. I give kudos to our past heroes who conceptualised this lofty idea in their intention to invigorate Nigerians' patriotic spirit. And I believe that, for the labour of these past heroes not to be in vain, the best the current government owes them is to sustain the scheme and make it more responsive in the discharge of its duties for national stability.
By: Dalimore Aluko
Aluko is an online media contributor.
Failed System And "The Will Of God" Proponents
The 2023 General Elections have been conducted, (barring reschedules and post-election petition tribunals outcomes), but the unpleasant euphoria it generated across the country, will not be forgotten in a hurry. In fact,  it will be  chronicled in the political history of Nigeria, the "Giant of Africa" that it is ironically one of the most 'successful' elections ever held. It is an election that  seems to dent the credibility of the Independent National Electoral Commission (INEC) as tongues wagged on the conduct of the elections. Sadly, this is happening against multiple assurances by the Independent National Electoral Commission (INEC) on her commitment to conducting  a free, fair and transparent technology-driven elections in the country.
With several billions of tax-payers' money, allocated to the Commission for purchase of materials for the conduct and seamless transmission of election results, the performance of the Commission  in the considered judgment of several Nigerians, is an assault on the sensibility of the electorate. What is baffling about the election is that key political figures across the country accused of masterminding alleged compromise of the process, tacitly lend support to the public outcry of rape of people's will, through their public statement and comments on the elections. To several people, the outcome of the elections was an "open wound, truth only can heal it", borrowing the words of Othman Dan Fodio, the Fulani patriarch. The outcome has generated controversial philosophies and sentiment from the Nigerian public, including the clerics.
One of such philosophies is "The will of God Philosophy". Considering the outrage on the suspected flawed general elections, with the attendant loss of lives and property, how logical it is to assert that the outcome of the elections is the architecture of God for Nigeria—a predominantly religious country. If that sentiment is anything to go by, that would imply that God supports "the end justifying the means" philosophy. That would mean God approved human's flawed and inordinate ambition to achieve an end. Should God hold humans accountable for taking life, hijacking a process, and fostering a bleak future for a nation of over 200 million people through the actions and inactions of a comparatively insignificant population.
Bad leaders are a function of the people's choice, not exclusively God's. God allows leaders for a people according to who the people are. If a people are corrupt or love corruption, depraved in morals God gives them leaders according to who the people really are. God called Nebuchadnezzar "my servant," because he was to serve God for an "ignoble" purpose of punishing Israel for their idol worship. After using Nebuchadnezzar as a "king of kings", God humiliated him. God should not be associated with evil because He is light, thus the nature of God is repugnant to evil. We should not postulate that a faulty process can translate to a glorious outcome under God. Paul's argument against the theories of Determinism and Machiavelli is "if our unrighteousness advances the purpose of God, why will God punish an offender or culprit for wrong doing?"
God is Omni-benevolent (Wholly Good) in nature, so should not be associated with evil and mischief. There were reports across the country that overzealous and financially induced loyalists of some party stalwarts deprived some eligible voters from voting candidates of their choice. The action partly accounted for the voter-apathy or the abjectly poor turnout of voters compared to the Presidential and National Assembly Elections. Would God approve the gruesome murder of political rivals or perceived opponent to access power or public office? In my considered view, the answer is No. We should not associate God with unacceptable, unethical and morally debasing practices and processes of governance.
However, God can permit or allow a person to emerge a leader through a faulty process. That does not suggest that God supported the process or approved of the person. Several instances abound,  no doubt, God by his unrelated attribute of Omniscience knows who should be where and when, but God may not be directly involved or approve all the processes that brought about the emergence of all such person. Man is a free will creature and God respects the will of people in decision taking even on who should lead them, hence God declares: Behold I set before you blessing and curse, life and death but I desire that you choose life. This implies that life is more of a function of choice. It is also a function of  God and human's symbiotic relationship.
It requires Divine and human partnership for God's perfect will to  play out. Even in the case of God's perfect will ( like Saul's) rejection is inevitable if man fails to obey God. That God allows evil or anormaly to hold sway does not mean he approved of it. A time will come when evil and its perpetrators will be accountable to God for their actions and inactions. And they will receive their rewards both in this world and the world to come. It was in view of this stark reality that Daniel Webster said, the greatest truth that had crossed his mind was his "accountability to God". Everyone in all ages will certainly give account of what they did in life. Knowing this, it behoves humans to have a "conscience void of offence before God and man".
We can not use the "will of God" to justify an exceedingly ugly political incidents in the country.The ideal will of God is peace, not evil for Nigeria. If we construe every event and human action as the will of God then let us make no effort to drive positive change over failed system. We should stop complaining of bad leadership and stop praying against the course of events that do not favour us as a nation. God's will is a better Nigeria-a product of servant leadership under him.
By: Igbiki Benibo
 Lies And The Iraqi War, 20 Years On
There is no gainsaying the fact that our beloved country, Nigeria, is currently in a high-octane dysfunction. Some might argue that it is because  of the kind of  President we have; but my own argument would be that President Muhammadu Buhari has never been anything different since he took the oath of office on May 29, 2015. In truth, the current dysfunction  is not unconnected to the various theaters of war across the country,  and we must know that President Buhari allowed this ferment.
The mendacity of 2015 and what Nigeria has become today, even as the unraveling continues is a near parallel to the lies that George Bush and Tony Blair told the world two decades ago. It was almost a year and six months after the September 11 attacks, and America was looking for an avenue to reassert itself. It knew that the intelligence was wrong, yet it was packaged and sold to its allies, including the British. Even though, then Prime Minister, Tony Blair did not see hard evidence, he joined the allied forces and took the British to Iraq.
At that time, Tony Blair was heard saying: "I only know what I believe." Many may have wondered what he meant by that statement. For some, it was an appeal to the heart; while for others, it was a political sleight-of-hand, a simple way of saying, I have no concrete evidence of weapons of mass destruction (WMD) in Iraq. During the same period, we were also fed with such nonsensical statement accredited to the then Secretary of Defence of the US, Donald Rumsfeld, during a news briefing, he said: "There are known knowns. These are things we know that we know. There are known unknowns. That is to say, there are things that we know we do not know. But there are also unknown unknowns. There are things we do not know we do not know."
In the period leading to the launch of the war on March 19, 2003, the Arab League voiced its opposition to the war in very strong terms. In fact, in retrospect, it was as if the leaders of the Arab League were gazing at a crystal ball when they declared that "invading Iraq would open the gates of hell." Indeed, after 20 years, and counting, that gate has become a gaping hole that continues to consume vital resources that could have been deployed in other ventures, and most of the crises in the Middle East could be traced to the fallout of the Iraq war.
It is now an open secret that Iraq was invaded on specious intelligence which was primarily sourced from a defector referred to as Curveball, who was also an alcoholic. The events of the last two decades have been tumultuous for the world and the Middle East, but particularly for the Iraqi people, even though one of the core arguments of Bush and Blair made for war on Iraq was for the betterment of the Iraqis – freeing them from the grip of a despot. Yes, Sadam Hussein was removed, however at an awful cost: about 300,000 lives, according to one estimate. Sadly, most of the casualties are Iraqi civilians.
Since 2003, so much has happened due to the leadership vacuum created at the heart of the Middle East with the fall of Saddam Hussein. In Iraq, ethnic and tribal sentiments and mistrust have crippled every government, and as a result, the present government is unable to provide something as basic as water. But then, we have seen major problems like the rise of ISIS and the Caliphate, and the impasse in Syria after President Asad killed thousands of his people without a clear resolution and action from the United Nations; and not leaving out the resultant northward migration of Arab youths to Europe.
Even Nigeria has not been spared from the ripple effects of the bad decision of Bush and Blaire because ISIS has gained a foothold in Nigeria. For instance, a December 2022 article on The Africa Report had the following caption: "Nigeria 2023: ISIS make inroads in Nigeria ahead of elections, says the report. But, the first paragraph of the article was more telling, and it reads: "The ISIS-backed Islamic State West Africa Province (ISWAP) had a "successful year" in Nigeria in 2022, carrying out attacks in the capital, Abuja; Kano; Kaduna; and setting up bases in and around Niger State, according to a report by a Nigerian based intelligence research consultancy, SBM Intelligence."
As you already know, aside from natural causes, the 2022 flood inclusive, Boko Haram, ISIS and of course rogue Fulani herdsmen are the reason why Nigerian is in a food security crisis. Farmers are unable to cultivate their lands, while those who manage to cultivate their lands are unable to go back to the farms for harvest. Reports have it that in some cases, most farming communities have been  sacked to the point of no return. Even though Nigeria was not a member of the United Nations Security Council in 2003, and it is not a member currently, one might ask if our voice was heard in the Committee of Nations opposing the Bush and Blaire rascality. Honestly, I am in doubt if we took a position; or, if we even had the political finesse to play our part as the largest black nation on earth, and the so-called giant of Africa.
For too long, we have stood on the sidelines of history, and international epochs due to our perpetual babyhood. We have allowed international trouble to show up at our doorstep, even when we have no hand in it, but because we lack the clarity to make the right decision, and to take timely actions. The political significance and the full ramifications of the events of the past two decades are a kettle of fish still on fire. But the world, and Nigeria in particular, seem to have learned no lessons from the unholy cocktail of so-called expert advice and political massaging. This much was made plain at the peak of the COVID-19 Pandemic; the experts sent the world into a lockdown without any real scientific proof that the approach would stem the spread of the virus.
But, it did not stop there. Major global leaders used their platforms to spread fear, especially in Africa. For instance, Melinda Gates was on CNN when she mentioned that the developing world would be hit the hardest, making particular reference to Africa. Some might have forgotten her actual words, but thank God for the news media and the internet that never forgets. She said: "It's going to be horrible in the developing world.
"Part of the reasons you are seeing the case numbers still do not look very bad, is because they do not have access to many tests. Look at what is happening in Ecuador, they are putting bodies out on the streets, you are going to see that in countries in Africa."Her projections were preposterous; yet when it did not materialise, African countries were accused of not having accurate data. Fortunately, the truth remains that; compared to our population of 1.2 billion people in Africa both the infection rate and the death from the covid-19 pandemic were infinitesimal.Another major case of global group thinking and disinformation is coming from the World Economic Forum, and other global institutions, especially in the issue regarding global warming and what should be done to curtain it. As it is, if most of the advanced ideas are implemented, global GDP would fall, and the negative impact will be more on developing countries like Nigeria.
As I look through the prism of time, and the lies that have been told over and over again by global leaders in the wake of the Iraqi war twenty years on, I am saddened that black Africa especially has not found its own voice. We are still fed crumbs of information in the event of a global crisis that might not be in our best interest. We need to wake up!
By:  Raphael Pepple