Vicious Circle Of Criminality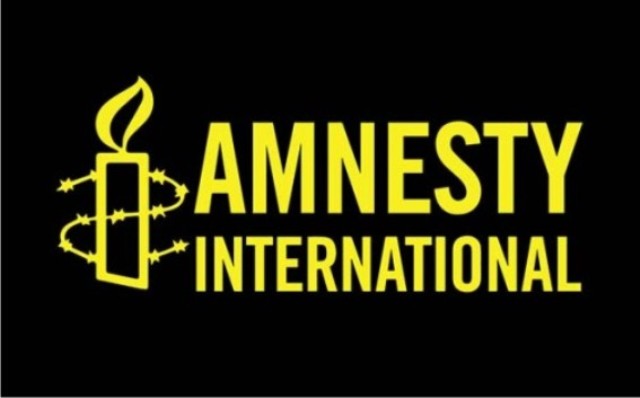 There is an extant theory in criminology which states that to condone crimes and pamper criminals is to foster criminality in any society. Reacting to a previous publication, a reader sent the following text: "With reference to your article: Water of Mara, (The Tide, Friday 5/3/2021), you made reference to a northern politician accusing the Niger Delta militants as the originators of kidnapping and other menaces. If we can listen to our conscience, who and where did these menaces start and so-called Amnesty by Yar' Adua helped to worsen the situation? When you collect one gun from a bandit and pay him money worth 5 guns, what do you expect? …"
The security situation in Nigeria as a developing nation, is not new in human history. Rather, what is vital in handling social menaces should be our primary concern. It would not be wrong to say that leadership is a key factor which determines how a nation fares, with regards to development and stability. Next to leadership is the issue of social justice; but unfortunately, leadership failures usually characterised by social injustices result in social anomie and acts of impunity. Leadership is not a task for everybody.
We are told in Shakespear's Measure for Measure that "Thieves for their robbery have authority when judges steal themselves". Similarly, "when law can do no right, let it be lawful that law bar no wrong". When a foundation is faulty, all forms of padding and excuses would not prevent cracks from emerging here and there; neither would cosmetic palliatives help matters.
Those who lead should have the intelligence to recognize the fact that the masses are not usually as stupid as they may appear. In the case of Nigeria, there is a growing impression that governance is an exclusive elitist affair, characterised by hustling among power-blocs. A people –oriented governance would be characterised by empathy and social justice, whereby the interests of the masses, rather than their votes alone, would count. Nigerians are yet to see the social contract theory of governance!
Let us not pretend to be ignorant of sources and causes of the insecurity and other menaces being experienced in Nigeria currently. To continue to pretend would be to postpone the evil day, because, issues are not resolved by sweeping them under the carpet. Perhaps, without knowing it, the Nigerian Civil War succeeded in installing a class of predators of which the military played a leading role. Jean-Jacques Rousseau would tell us that "legislative power belongs, and can only belong, to the people" and that any law which the people have not ratified is void.
When wealth and power and strategies to have a monopoly of them become the focus of politics, then a cult of predators emerges whereby social justice would not be an issue of concern. Let us not forget, in the words of Soyinka, that "the 1999 elections were held, and a government sworn into office without public knowledge of the contents of the enabling constitution." As a coercive institution, can we deny the fact that the military injected coercive temperament into political practices in Nigeria?
Apart from the fact that a former military macho man described politics as a do-or-die affair, Nigerian politics can hardly foster social justice. Neither would such political culture place any value on the social-contract principle of politics. Therefore, what we have currently is a buccaneer system in which acts of brigandage, abuse of power and other forms of injustices feature in politics. Decent persons would not want to participate in such activity.
Behind all the aberrations in Nigerian politics is the issue of mineral oil and gas, which obviously brings the Nigerian political economy into the network of international power play. There's common idiom that when two elephants fight, the grass suffers most. In the case of Nigeria, this translates into the Nigerian masses becoming the victims that must bear the brunts of the power play in whose vortex lies the Nigerian political economy. So the issues of social stability, social justice, political and economic practices in Nigeria are more complex issues than many people would appreciate.
The concept of globalisation would demand that Nigeria as a nation should be able to march along with global tempo of activities, measure for measure. Unfortunately, where a disadvantaged partner must compete with champions, there is bound to be anomalies which would place the weak partner in greater disadvantage. Nigerians may not be aware of the fact corrupt practices are deliberately foisted and promoted in the global system as a strategy to place weak nations in continuous instability. We are the manufacturers and merchants of fire arms?
Therefore, to understand the vicious circle of criminality, it is necessary to look beyond Nigeria for the mechanism of global crimes. Yes, embittered youths in the Niger Delta zone which produces the oil and gas that fuel the Nigerian economy, took up arms as a means of pursuing social justice. Kidnapping of foreigners and locals for ransom featured in the agitation for justice. As the unpleasant effects of such acts of criminality undermined the nation's oil-based economy, the administration of Yar'Adua gave Amnesty to the Niger Delta militants. A Greek gift!
It may be wrong to resort to crime in the search for justice, but in a situation where violent reactions can send out the right message, does crime not become a weapon of justice? For obtuse and recalcitrant leaders and individuals violent reactions do have salutary effects. Now, who is to blame for the spread of crime: those who are pushed into crime or, those whose obtuse and recalcitrant postures force embittered people to resort to crime? Politics comes in.
The argument that Niger Delta militants introduced violent crimes into Nigeria, and that the Amnesty granted to them should also be granted to other violent criminals and militants, would be a faulty argument. To take up arms for purpose of justice, is not the same thing as taking up arms to force an ideology on a heterogeneous populace. Niger Delta militants agitated for resource control and a fair share of the oil and gas coming from their zone. But other militants want to spread an ideology. Who says there is nothing to restructure in Nigeria? Equity operates with clean hands!
Dr. Amirize is a retired lecturer from the Rivers State University, Port Harcourt.
Are not Nigerians happy when Nigerians are elected into political offices in other countries of the world? Do we not roll out our drums to celebrate whenever news breaks of  Nigerians in foreign land making remarkable achievement in their field of endeavour? From America to the United Kingdom, to Canada, stories abound about how young Nigerians are excelling in various areas, including politics.
In the recent contest for the office of the Prime Minister of the United Kingdom, a 42-year-old British-Nigerian, Kemi Badenoch, was among the top five contenders from the Conservative Party.  Badenoch, the current International Trade Secretary and Minister for Women & Equalities had enjoyed the support of the British and non-British in the country since her foray into politics in 2005. Her race or skin colour has  been inconsequential in climbing her political ladder.
In 2020, Charles Onyejiaka made history on the international scene as the first-ever West African to be elected deputy mayor of Franklin Township, Somerset County, New Jersey, United States. The story was the same for Ayo Owodunni, who last year, was elected the first black Councillor in Kitchener, a city in the Canadian province of Ontario. The list is endless. And for attaining political height, Nigerians, both the leaders and the led, usually laud their achievement and eulogise them for making Nigeria proud in foreign lands.
Ironically, the same politicians and citizens that celebrate the political exploits of their tribes' men, friends, former colleagues and other Nigerians in the diaspora,  intimidate fellow Nigerians from outside their states, tribes, religion or political parties and deny them the opportunity of casting their votes for their preferred candidates or realising their political aspirations.
Penultimate Saturday's Governorship and State Houses of Assembly Election in most states of the country brought the worst out of some politicians in some states. They unleashed terror  on innocent people to scare and suppress them. In Lagos State, the Parks Management Committee Chairman, Musiliu Akinsanya, popularly known as MC Oluomo, in a viral video warned Igbos in the state ahead of the governorship election that "If they don't want to vote for us, it is not a fight. Tell them, mama Chukwudi, if you don't want to vote for us, sit down at home. Sit down at home."
Incidentally, instead of taking the necessary action to forestall such a threat from being carried out and cautioning him the Nigerian Police Force  described the threat as a joke saying that nobody has the right and audacity to tell Nigerians not to come out and vote and that it would not be allowed. But reports and video clips of what transpired at polling units across the state are there for everyone to read and watch. A popular Nigerian Singer, Waje, was in tears when she was describing her ordeal in a video.
In some other states,  people were killed, maimed and assaulted for daring to come out to choose candidates of their choice. The United States Embassy in Nigeria aptly described the violent voter intimidation and suppression that took place during the polls in Lagos, Kano and other states as deeply disturbing, adding that the use of ethnically charged rhetoric before, during, and after the gubernatorial election in Lagos was particularly concerning.
What is the essence of democracy if the citizens are not allowed to perform their civic responsibility?  How can the nation move forward if the constitution which gives every Nigerian the right to reside and own property in any part of the country is not respected?  It is more painful when respected people in the society defend the indefensible, castigate and spread hate speech about people of other ethnic groups in their states.
Some people leave their states due to the dearth of federal government projects in their states. Not long ago,  Rivers State Governor, Nyesom Wike,  lambasted the federal government for concentrating all the sea ports in Lagos.
Speaking during the maiden delivery of Liquefied Petroleum Gas (LPG) to downstream investor, Stock Gap Terminal by the Nigeria Liquefied Natural Gas (NLNG) Bonny, he reportedly asked why the State should undertake the dredging of Bonny channels while the federal government collects all the revenues and levies from marine operators, lamenting that "you (FG) are building a new port in Lagos, but those in Rivers you rendered idle, grounded with no development attention."
The Olu of Warri, His Majesty,  Ogiame Ikenwole, toed the same line with Wike when he led a delegation of members of his kingdom to Abuja for a meeting with President Muhammadu Buhari recently. He appealed to the federal government to hasten action on the rehabilitation of Warri and Koko ports in Delta State so as to minimise the incidence of restiveness and rejuvenate economic activities in the area. He decried the deplorable state of the ports which he said had been abandoned by the government, noting that the ports were very good and solid ports left unused.
Similarly, in the twilight of his administration, the former governor of Lagos State, Akinwunmi Ambode , appealed to the Federal Government to ensure that seaports in other parts of the country become functional as a way of decongesting Apapa Ports and by extension, Lagos State. He argued that besides helping the government to save funds spent on managing the traffic and regular repair of roads damaged by articulated vehicles, this will end the gridlock caused by trucks and trailers on the Apapa-Oshodi route.
The point being made is that aside from having the constitutional right to reside, do business and own property in any part of the country, many people are forced to leave their states to Lagos because of the over concentration of economic activities in that part of the country. One need not remind those beating ethnic drums that Lagos being a former capital of Nigeria implies that people from all parts of the country would be found in reasonable numbers in that city.
Some of these people have invested heavily there and contributed immensely through payment of taxes and others to make Lagos what it is today. Some of them have married and given their children and relations in marriage to their  Yoruba "brothers and sisters" and all of a sudden, because of some selfish, political reasons, they are declared persona non grata and their property and means of livelihood destroyed daily. Where will such an attitude lead us  to, as a nation?
The most worrisome thing is that stories have not been read about the perpetrators of these acts, their sponsors or those dishing out hate speeches and write – ups against the Igbos being apprehended by the police or even invited for questioning. Given, some Yoruba people, including the president-elect, Bola Tinubu, are said to have condemned the ugly development and sued for peace. But how can there be peace when no culprit is punished?
As the US embassy admonished, "We call on Nigerian authorities to hold accountable and bring to justice any individuals found to have ordered or carried out efforts to intimidate voters and suppress voting during the election process." This should not be restricted to Lagos State alone but all states where similar acts took place.
Many Nigerians believe in the indivisibility of the country. As the saying goes, we are better, stronger as one.  But to maintain this strong, united country, every citizen, every tribe or religion must be accorded their rights as enshrined in the 1999 Constitution of the country (as amended). Every citizen must be protected.
There is no better time than now to consider the agelong call for the practice of true federalism in Nigeria which will bring about rapid development of various zones, both economically, infrastructurally and otherwise, thereby reducing the drifting of many people to other parts of the country in search of means of livelihood. Continuing on the trajectory of envy, hatred and ethnic and religious bigotry will only take the country further away from civilisation.
By: Calista Ezeaku
·Ethnicity, Religion, Poverty And  2023 Elections
The weaponisation of ethnicity, religion, and poverty, has  become a part of the bane of the 2023 political landscape in Nigeria. Interestingly, these have come to the fore again and again mostly in election season and in various categories  of appointment. Friends become foes, colleagues become antagonistic of one another. Erstwhile friendly communities and associations  resent one another.
Debates have become less issue- based, higher on ethnicity, higher on religious grounds and flamboyantly expressed to the poor as "we are one of you".  Can political actors be more civil? Can they be more demomocratic,   can they be more maliable?. Of course they  all should. Citizens, it begins with you and me before any politician or government official.
Should ethnicity increase or reduce our ability to  lead or govern? Should people not develop themselves? What has our religion got to do with leadership except to enhance it. Will a morsel of bread satisfy you more than a day? Let us now develop a mid-range to long term consciousness for our societal development.
We should rise up from within us, to say this trend must change. It is an ill wind that blows no good. Youths, market women, mothers, fathers, civil societies, do not accept this tripartite mantra of  ethnicity, religion and poverty hoisted on our faces. Let us be more patriotic  in our dealings with one another, for there are two sides of a coin.
Joseph de Maistre once said: 'Every country has the government it deserves'.  Leaders should shun executive rascality in our polity. Allow people to have some  freedom in deciding how to behave and think. Allow for the rule of law. Do not use violence to stop other citizens' aspirations or affiliations. Use your offices to stop the violence, threats, kidnappings of perceived enemies. We have one nation, though tribe and tongue may differ,  in brotherhood we stand.
Elections must not be a do or die affair. Like our ex-president Jonathan says, "nobody's ambition is worth the blood of any citizen of Nigeria". Allow for  successful elections. Let the electoral umpire always stay apolitical and true to their conscience. We can become a more developed economy, we can truly rise up as the giant of Africa.
The Great Awolowo said, " a day is coming when Nigerian masses from the North and South, Christians, Muslims and Animist will stand as a force of progress and unity to kick against rigging, corruption and tyranny. Citizens must learn to  vote their conscience, vote performance, vote integrity, not religion, not ethnicity, not poverty because Nigerian citizens are the architect of the future of a  blissful Nigeria.
Dr Obibi wrote in from Port Harcourt.
NYSC And 50 Years Of National Unity, Cohesion
The National Youth Service Corps (NYSC) has become one of the most revered Federal Government-established schemes that has done the country proud in all respects. It was created by Decree No 24 of May 22, 1973, promulgated by the military regime of the then head of state, Gen Yakubu Gowon,"to keep Nigeria one." The scheme was primarily conceptualised to strengthen the national cohesion and integration, so that the already fractured nation could be more bonded in all spheres. Without being immodest, NYSC has helped to revitalise the affinity among diverse nationalities of the Nigerian nation and bolstered the values of respect for the culture, religions and customs being practised by each of the ethnic groups.
Though there might be some hiccups in the operations of the scheme since inception, it has relatively lived up to its biddings in some noticeable aspects of our national life. The country can not forget the pivotal roles played by NYSC in managing the post traumatic stress disorder suffered by some Nigerian citizens during the post civil war era. Since then, the NYSC  had been a  leveller, creating balance across the multi-ethnic Nigerian nation and sending a strong signal that Nigerians are brothers regardless of the noticeable difference in our culture, customs, religions, creeds and political leanings. It has been a spiralling binding force, warding off the cankerworms of mutual distrust, suspicion, class differences, hatred, superiority and inferiority complexes, and all manners of social malaise serving as tremors quaking the country's foundation since its independence in 1960.
Besides unity, economic prosperity of nation is vital to the survival and wellbeing of its citizens. Under this context, the NYSC scheme has been a strong weapon providing employment for countless Nigerian professionals from all respectable fields of human endeavours. Many of the graduate participants are employed into public and private sectors, thereby rejigging the economy and making it more responsive. Thousands of participants deployed in many states, had got the opportunities of securing permanent jobs after the expiration of their service years. In many developing economies, rural-urban drift had always been the most economic challenge confronting them. But with the advent of NYSC, government has been able to stem the tide to a large extent.
A vivid dissection of how the scheme was being prosecuted connoted the fact that bulk of the participants is deployed in the rural areas. With this, government at all levels has focused attention on the development of the rural sector, so that the corps members can be more comfortable to serve and live among the rural dwellers. The scheme also serves as a unique opportunity for training for leadership. Opportunity is given to corps members to become self-disciplined and capable of becoming future reliable leaders of the country. In fact, the conduct of the scheme is designed to infuse discipline and self-reliance in the participants. Good leadership would without no doubt help a country to achieve socio-economic advancement, all things being equal.
This is because the kernel of the scheme is to ensure that the participating graduate youths are self reliant, disciplined, and responsible and to nurture the true spirit of nationalism. However, in spite of the myriad of benefits inherent in the scheme, it has been confronted with a lot of snags. The challenges of kidnappings, killings, insurgency, social unrest and banditry being experienced, coupled with religious and ethnic strife, propelled agitations in many quarters that the scheme should be scrapped. A copious example was the 2011 general elections' gory events of killings and maiming of many corps members in some states in the country due to spontaneous violence that dogged the presidential polls of that year.
Many of the participants had also fallen victims of kidnappings and carnages on roads, thereby portraying the scheme as gradually outliving its usefulness. Another devastating trend is the lukewarm and unreceptive attitudes and dispositions being exhibited by participants to their posting to some certain parts of the country, due to pervasive social mistrust that is gaining traction in the country. Unlike in the past, when corps members preferred to be posted to other parts of the country, so that they could go get familiar with their culture, customs and nuances, such spirit is gradually fading out and threatening the potency of the scheme and viability to live up to the buildings of helping to foster relationship, oneness, togetherness, unity and integration across the country.
This forms part of the agitations that the scheme should be phased out or made optional.
A critical analysis of the pros and cons of the NYSC scheme since inception shows that its benefits actually outshine its demerits. I share the humble opinion that the scheme should be fortified rather than scrapped, as is being agitated by some interests. The government should look for ways to introduce leadership training, skill and entrepreneurial training into the programme to be able to confront  the current economic reality of today. To further serve as a boost to the scheme, the Federal Government should establish small scale businesses that can make participants really self-reliant after their compulsory one year service to the nation.
This remains one of the ways to bolster the interest of Nigerians in the scheme and cut down agitations that it should be scrapped or made optional. In conclusion, NYSC in the last 50 years has been a strong instrument of national integration and cohesion. It has helped to strengthen our togetherness. I give kudos to our past heroes who conceptualised this lofty idea in their intention to invigorate Nigerians' patriotic spirit. And I believe that, for the labour of these past heroes not to be in vain, the best the current government owes them is to sustain the scheme and make it more responsive in the discharge of its duties for national stability.
By: Dalimore Aluko
Aluko is an online media contributor.