Ugandan Appointed Managing Director In Nigeria
Ringier One Africa Media has announced that Hilda Kabushenga Kragha, who was the Jobberman Nigeria CEO, as the new Managing director of ROAM Africa jobs.
ROAM connects Africans to opportunities. They empower people through transparency and are transforming markets with high technology. ROAM embraces diversity and it's their key to success. Since the diverse backgrounds are driving them to innovations, they seek and hire people from all walks of life, regardless of gender, ethnicity, or religion. ROAM creates a business with real people.
Why do they stay at the highest level all the time? Because of teamwork and most importantly a passion for what they do. They believe that shaping future leaders ( as they accept MBA internship candidates ) with externship programs on an ongoing basis will lead to success.
ROAM Africa's job brands are dominant recruitment solutions platforms in Africa, Including BrighterMonday in East Africa and Jobberman in West Africa (Focusing on Nigeria and Ghana). Hilda will take over from Kwaku Agbesi, who chose to fully focus on his role as CEO of Jobberman Ghana. In the future, he will give his full attention to the big potential of his home country.
Hilda joined Jobberman Nigeria as CEO in June 2019. Under her leadership, the brand has strengthened its position as Nigeria's largest job platform with over 2 million job seekers and 68.000 employees.
Taking her new role in the company, she said that she was very excited to take her role within the ROAM family. Since the ROAM has been the leading industry in the market, with the power of technology, Hilda Kabushenga promises to increase workplaces and productivity by supporting employers to place them in the right places for them. With Africa's growing youth population and employment opportunities, ROAM Africa is promising to bring transparency to Africa's labor markets. This attitude is promising for Africans to work in a healthy environment, and it goes without saying that it will improve their livelihoods.
CEO of ROAM Africa, Clemens Weitz added that Hilda's passion and concise vision will make her the ideal person for the role and a fantastic addition to the ExCo team. She really brings a wealth of experience whenever she goes. He also added that he is especially proud that the ExCo team is now chaired by female leaders, which is certainly an exception in Africa.
Hilda's main focus will be to remain in Nigeria until the end of the year. She will start her job in January 2021.
Economy of Africa
The economy of Africa consists of the trading, industry, human resources, continent, and agriculture. As of 2019, 1.3 billion people were living in 54 countries of Africa. Africa is a very rich continent within resources.
Africa has been working hard lately to deepen intra-continent trade and integration. That's why this country has the potential to grow and develop its impact on global reforms. Yet, for many African countries implementing trade facilitation reforms will require overcoming challenges such as supply constraints and slow economic growth. Uganda is slowly becoming a center of FX trading, because of the perfect space for investors to take a keen interest in trading deals.
Despite the global pandemic, more and more African traders are joining the forex market. The increase is also opening up new opportunities for investors in financial markets. African traders are exploring different options of trading since it is becoming the new era's most popular field nowadays.
In that sense, many Africans are searching for a list of best forex brokers in Uganda 2020, since Uganda is already trading with countries like Kenya, South Sudan, Rwanda, Congo, Dem, Rep, and Italy.
The path to economic diversification
The debate on the benefits of trading has dominated this decade. Africa has cast its vote for better trade with itself. In march of 2018 African countries signed a landmark trade agreement, the African Continental free trade area Agreement (AfCFTA), which commits countries to remove tariffs on 90 percent of goods and progressively liberalize trades in services. This agreement created a single African market with over a billion consumers with a total GDP of over $3 trillion. Since Africa is one of the biggest trading areas in the world, people are more and more connected with their lives to trading and are trying to make their life qualities better with trading.
AfCFTA is focusing on trading in goods and services, investments, intellectual property rights, and competition policy.
Can Africa do better with trading? With proper and trustworthy people, absolutely. A total of African exports have been increasing by about 10% from 1995 to around 17% for now.
ECA considers that African countries trade with themselves creating more knowledge about transfers and creates more value.
Trade diversification of exports is vital and it allows the countries to build resilience to movements in demand, due to economic downturns in importing countries and their price dips.
Land Racketeering: Group Wants FCT Administration To Intervene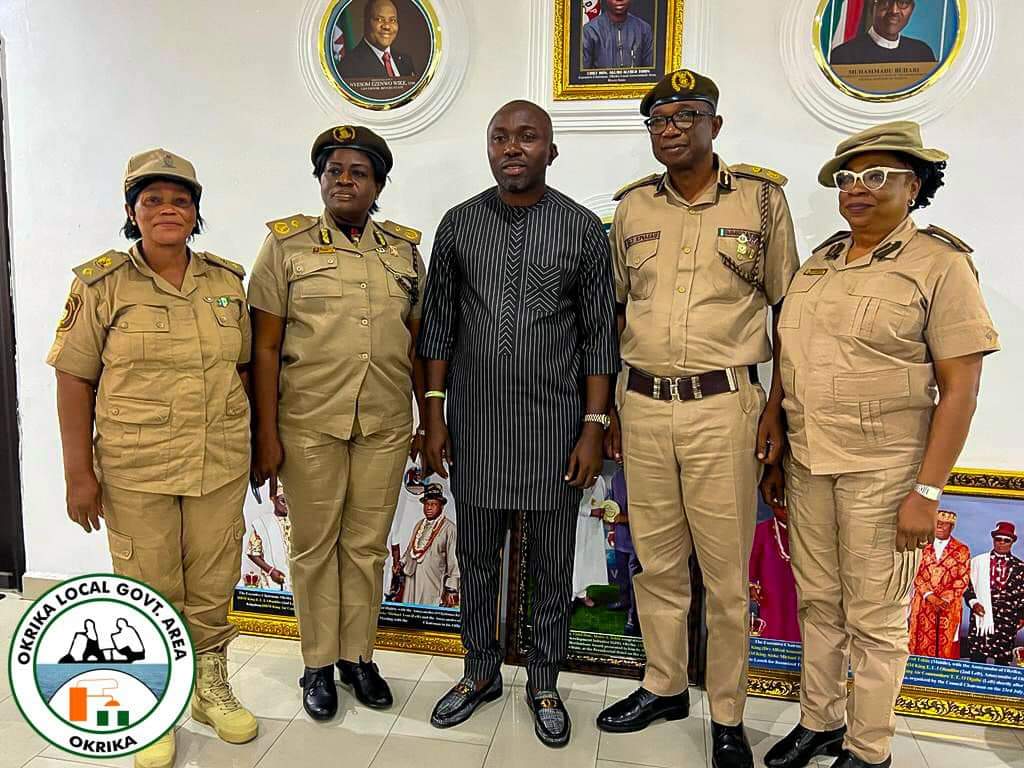 A group; the Housing Development Advocacy Network, has called on the Federal Capital Territory administration to provide details of existing approved layouts in the territory, in order to prevent land racketeering in the capital city.
The group noted that land racketeering was on the rise in the FCT and that the government needed to be aware of this to avoid losing investments.
Regardless of the high number of fake and political developers and land racketeers, there are also many genuine investors who wish to invest in the FCT, but are at risk from land racketeers, the group noted.
Executive Director of the advocacy group, Festus Adebayo, who made the call while speaking to journalists, further called on the FCT Minister to declare a state of emergency on land racketeering.
"The master plan of the FCT is in disarray. It requires surgical operation and the FCT minister must declare a state of emergency on the FCT urban planning system.
"So much damage has been done. The system is no more going in line with those who saw the vision of the FCT and gave the master plan.
"Firstly, there is no detailed information on existing approved layouts, resulting in fake layouts overlapping it.
"This information, if made public, would enable investors to know the right information that would save them from falling victim to land racketeers." he said.
According to him, if there was inadequate information about the existing layout, the public would no longer fall victim to sharp practices resulting in demolition all the time in some areas.
"Some officials in government are supporting the business of those who are engaging in land racketeering and destroying the FCT master plan for selfish reasons, which is why the real estate sector in the nation's capital is at a risk", he explained.
Adebayo further explained that even with the suspension of the issuance of building plan approvals to area council plots, people were still erecting substandard buildings and the government was grossly losing revenue.
"Normally, before a demolition exercise is carried out, there has to be an order from the FCT urban and regional planning tribunal. However, the demolition is now at the discretion of the task force.
"Most demolitions are supposed to be followed by implementing a use or activity on the reclaimed land. However, nothing is done after demolition, hence after some time, the illegal activity gradually creeps back again. Other areas have been marked for action and nothing is being done about them. Almost 70 per cent of area council plots do not have building plan approvals", he said.
Naira Redesign: CBN Recovers N1.9trn In Two Months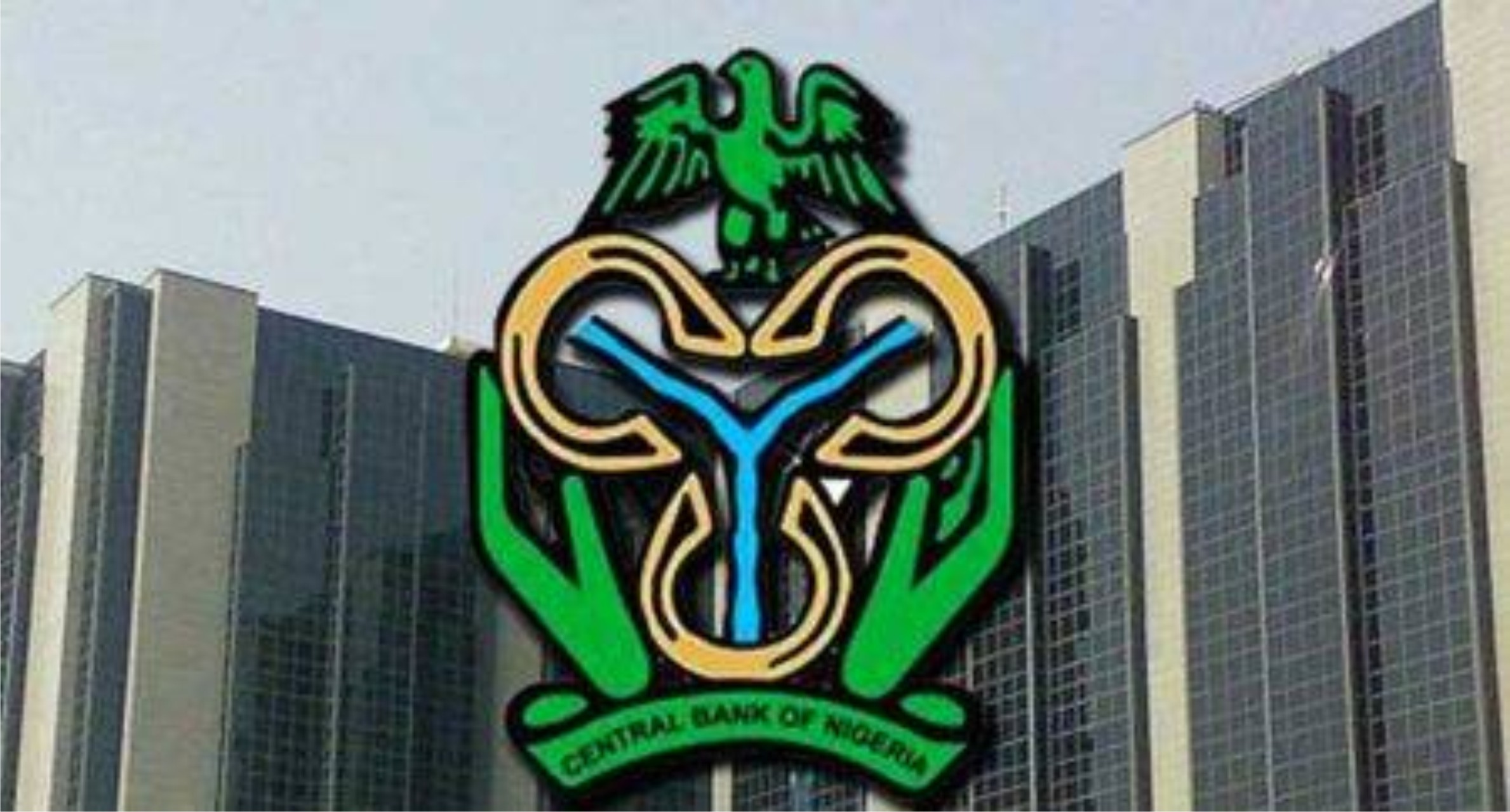 The Central Bank of Nigeria (CBN) said it recovered N1.9 trillion worth of currency in two months outside of the banking system following its naira notes redesign and cash swap policy.
CBN Governor, Godwin Emefiele, disclosed this, last Sunday, as part of his updates following a meeting with President Muhammadu Buhari.
Emefiele noted that the apex bank had been able to reduce the currency outside the banking system to N900 billion from a whopping N2.7 trillion following the announcement of new naira notes.
President Buhari in November 2022 had launched the new naira notes of N200, N500, and N1,000 denominations, which are aimed at combating counterfeiting, improving the effectiveness of monetary policy tools on inflation, as well as mopping excess liquidity.
Emefiele said, "Ladies and gentlemen, available data at the CBN has shown that in 2015, currency in circulation was only N1.4 trillion.
"As of October 2022, currency in circulation had risen to N3.23 trillion out of which only N500 billion was within the banking industry and N2.7 trillion held permanently in people's homes.
"Ordinarily, when the CBN releases currency into circulation, it is meant to be used and after effluxion of time, it returns to the CBN thereby keeping the volume of currency in circulation under the firm control of the CBN.
"So far and since the commencement of this programme, we have collected about N1.9 trillion."
The CBN Governor also added that the initiative recorded over 75 per cent success rate, out of the N2.7 trillion held outside the banking system.
Emefiele noted that Nigerians in the rural areas, villages, the aged and vulnerable had had the opportunity to swap their old notes; leveraging the naira swap initiative as well as the CBN senior staff nationwide sensitisation team exercise.
The CBN Governor also announced the extension of the deadline by 10 days to February 10, 2023, to allow for the remaining old notes in the economy to be returned to the banks.
"A 10-day extension of the deadline from January 31, 2023, to February 10, 2023 is to allow for the collection of more old notes legitimately held by Nigerians and achieve more success in cash swap in our rural communities after which all old notes outside the CBN lose their legal tender status." the CBN boss said.
Contributory Pension Assets Rise To N14.9trn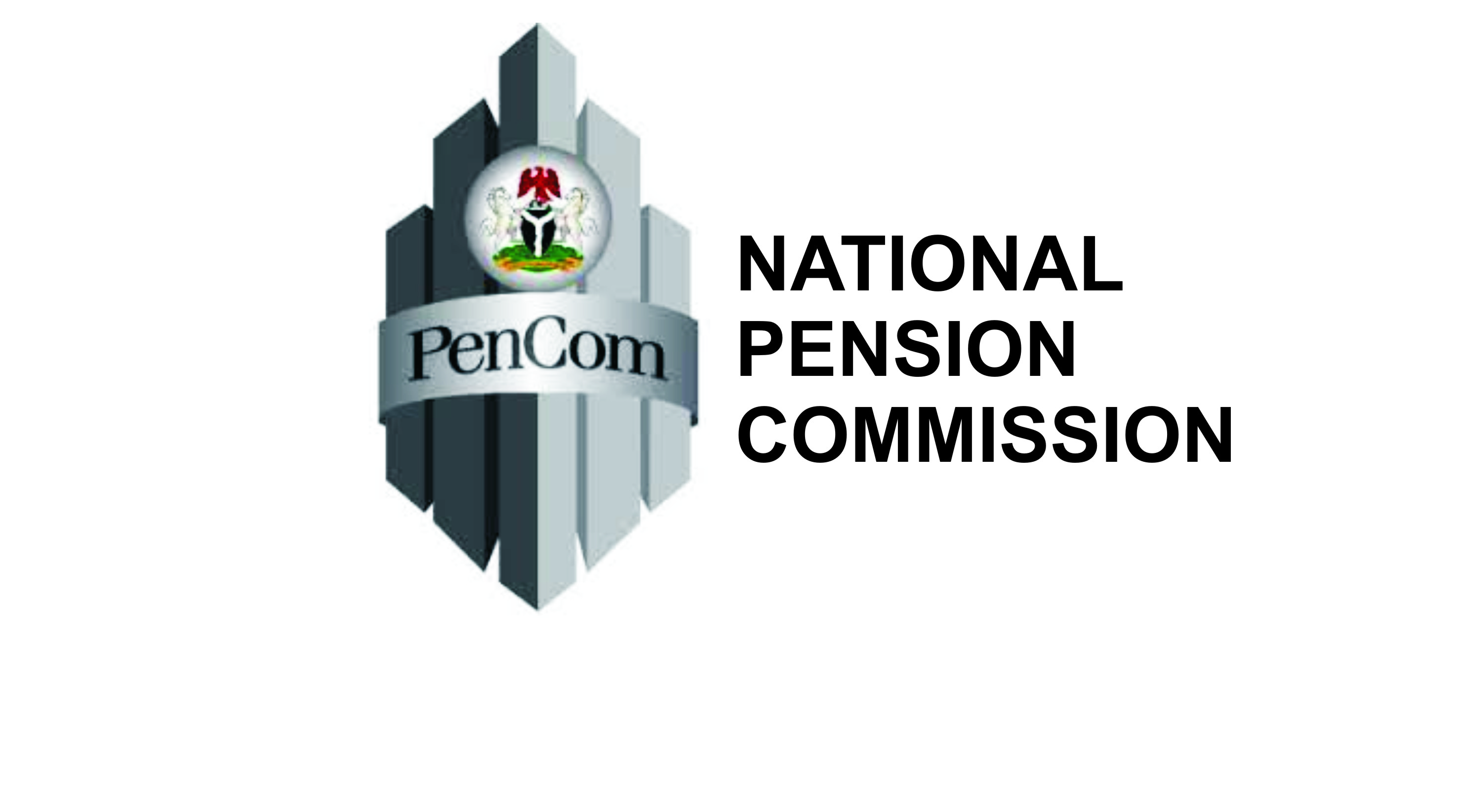 The total assets of the Contributory Pension Scheme has risen by N1.56 trillionn as at the end of December, 2022, according to figures obtained from the National Pension Commission (PenCom).
PenCom, in its latest "Report on pension industry portfolio for the period ended 31 December 2022″ disclosed that the funds, which ended December 31, 2021, at N13.42 trillion, rose to N14.99 trillion by the end of December 2022.
It added that Contributors in the scheme rose slightly by 333,002 from 9,529,127 as at the end of 2021 to 9,862,129 in the corresponding period of 2022.
In the figures, the sum of N9.64 trillion or 64.33 per cent of the assets was invested in the Federal Government of Nigeria's securities, N1.66 trillion was invested in corporate debt securities, N1.98 trillion was invested in money market securities, and N82.8 billion in mutual funds among other investment portfolios.
According to the 2022 third quarter report of the pension industry, the Director-General, PenCom, Aisha Dahir-Umar, said despite the overwhelming head-winds in the global economic climate and the country's challenging macroeconomic environment, the pension fund assets under her management increased.
She said this laudable performance in the growth points to the fact that the pension industry will continue to deliver value and benefit to its stakeholders and the nation's economy.
During the period under review, the Director-General, said PenCom steadily pursued increased diversification of pension fund portfolios by ramping up efforts aimed at ensuring sustained investment of pension fund in alternative asset classes and structured infrastructure projects that meet the stringent requirements as enshrined in the regulation for the investment of pension fund assets.
She said PenCom's efforts at diversifying investments of pension funds and hedging against inflation had gradually begun to yield results.
According to her, efforts were on going to ensure that the annualised average rates of return of pension funds across Retirement Savings Account (RSA) and legacy funds were above headline inflation rates.
"Perhaps, the most significant achievement recorded in the third quarter of 2022 was the successful issuance of guidelines on accessing RSA.
"Balance towards payment of equity contribution for residential mortgage. The guidelines give effect to Section 89(2) of the Pension Reform Act 2014, which allows eligible RSA holders to apply a percentage of the balances in their Retirement Savings Accounts for payment of equity contribution towards residential mortgage for employees of the public, private and the informal sectors", she said.
Dahir-Umar noted that the achievement in the Nigerian pension industry could not have been possible without the right people, strategy, culture and governance structures that supported the delivery of consistent and sustained value for all its stakeholders.
By: Corlins Walter