Of Fathers And Paternity Leave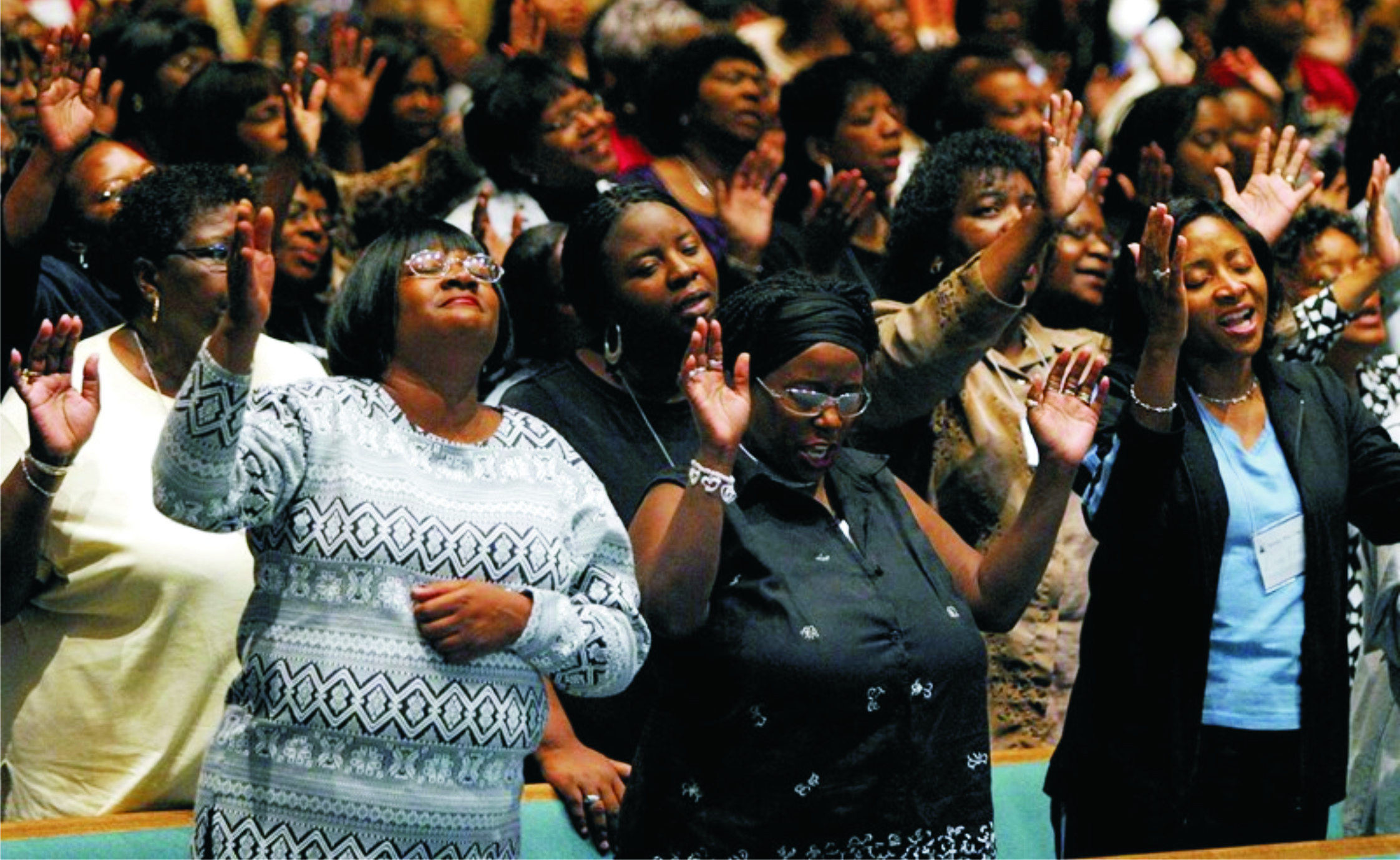 In Africa, the woman is nearly worshipped when she is pregnant. Everything about the family revolves around her during the nine months gestation period. She is given serious attention and, most times, restricted from doing hard tasks or chores that put her life and that of the unborn baby at risk.
It is perhaps this culture that may have given birth to "maternity leave" as it's called in the Western world where pregnant women are given time to rest, give birth and nurture their babies for, at least, three months before resuming work.
Maternity leave is entrenched in the labour laws such that it's the right of the woman to stop work once she nears her delivery date. Sometimes this starts three months before putting to bed. So, inadvertently, the men have to work hard to close up any shortfall at those periods both at home and office. There is an African proverb that says "a man is pregnant just like his wife during pregnancy". The man ensures that his wife puts to bed safely and this entails doing domestic and office work to make sure the woman is comfortable.
Latest legislation in Europe to support maternity leave has risen over the years. In the USA, pregnant women take six to 12 weeks of maternity leave, though much of it unpaid, before returning to work. Maternity leave in Britain is now 12 months with new mums receiving up to full pay for the first six months.
In Sweden, parents can share up to 16 months leave after birth, with up to 80 percent pay. In Germany, mothers can return to their jobs up to three years after giving birth and, in some circumstances, may even take the third year of this leave up until the child's eighth birthday.
The question then is where is the consideration for the fathers who bear the brunt of this long absence from work by the women? By the way, it's the same fathers who try to make ends meet; while they work at the office, they also come back home to take care of their wives and children. The men, during this period, are overworked, stressed and financially strained. Remember it's during this period he spends most of his earnings in buying milk, nappies, providing good food for the breastfeeding wife.
So, while the woman returns to work after almost nine months of leave, the man continues to work without rest till another pregnancy cycle. The cycle continues till the man retires and dies.
It is based on this argument that many labour activists are calling for "paternity leave". Their view is predicated on the belief that gains from maternity leave would be multiplied if countries extend it to apply to fathers too. Their argument goes further to claim that those (women) who take long leave off work see their skills grow rusty and fail to gain experience and promotions. Some employers still avoid hiring women they think will be away a lot.
That, however, does not take away roles women play in the work place, nor does it diminish the right of fathers to take leave in order to rest from the stress they face when their wives are pregnant.
The fact is that men these days are overburdened by the rat race and the domestic war front. Their health are threatened in such a way that many can fall sick.
This is likely the reason why some European countries are beginning to make room for fathers by encouraging them to share the leave period with their wives. In Sweden, for example, couples get "equality bonus" for splitting their time off more evenly. When a woman hands her baby to the father and heads out of the door to work, he learns how to be a better parent.
Fathers who even take short paternity leave play a bigger role in child-rearing years later. Studies indicate that babies whose fathers take paternity leave go on to do better in cognitive tests at school.
Rather than simply cutting maternity leave in response to such findings, a growing number of governments are trying to spread the child-rearing burden between mums and dads.
Britain, sometime in 2015, decided to combine maternity and paternity leaves into a single chink of parental leave, to be split between mother and father.
To overcome the obstacle created by legislation, some countries are giving fathers enough perks. In a few, including Chile, Italy and Portugal, paternity leave is compulsory. Others offer incentives that are hard to turn down. Sweden relaxed its gender neutral approach and now grants a bonus to parents who share leave more equally. The real picture is that where leave is well paid and not seen as gender sensitive, fathers seem willing to request for it. But traditional maternity leaving which channels men into bread winning and women into child-rearing is hardly neutral. Shared parenting stands to improve women's careers, children's development and father's satisfaction.
As to the social benefits, research has affirmed that children benefit more when their fathers take leave and nurture them. A Norwegian study found that it improved children's performance at school, daughters most especially seemed to flourish if their dads had taken time off. It could be that dads who take paternity leave are more dedicated to the domestic front than those who do not.
Because paternity leave tends to be short and poorly paid or even nonexistent, leaving fathers tend to rely on their annual holiday allowance. In Nigeria where most states are gradually phasing out leave allowance, granting paternity leave brings no incentive as some men would rather work their asses out than be subjugated to few weeks of absence from work without pay.
On the other hand, there is need for serious consideration of the matter by policy makers, looking at the social benefits. The visiting social vices and deviant behaviour by young men point to the need why fathers should take time off and give attention to their kids. Habits formed during the child's first year stick.

Culture consists of the beliefs, way of life, art and customs that are shared and accepted by people in a particular society; the attitudes and beliefs about things that are shared by a particular group of people. In another definition, Longman Dictionary of Contemporary English, the living dictionary, defines culture as activities that are related to art, music, literature and a society that existed at a particular time in history. Culture is an old as history. History cannot be complete without the culture of a people.
The African continent was known to be the home of culture. So many ancient art works in Africa had illicitly been taken away to other continents of the world. Illicit trafficking of cultural materials from Africa is because of non-documentation of art works produced by Africans. So many artifacts were illegally taken away by the colonial masters who colonized the African continent. Some artifacts of cultural value were forcefully transported out of Africa without the consent of the sculptors, artists or even the native communities.
Museum setting and management is a major problem in preserving the ancient art works produced some centuries ago. According to Binkat Manji Jennifer, a well-documented collection can never be achieved without important activities such as numberings. Since the aim of any museum documentation system is to attain a standardized format that would assist in safe-guarding and tracing collections then the aspect of numbering is inevitable.
The National Commission for Museums and Monuments should step up to its functions in protecting and preserving cultural materials or artifacts by Nigerian artists. There were so many art works in the Niger Delta and other parts of the country without documentation and this has caused extinction of cultural materials in some well-known cultures in the country.
Cultural materials, in some cases, are not preserved by the people who use them. Today, the orientation and preservation of cultural materials are given prompt attention. And that is why many Nigerian artists are not celebrated in the country.
It is important for museums to know where the objects are at every given point in time as well as who has them. Cultural materials are trafficked to every part of the world without control. It is sad. There is no proper control or preservation of cultural materials in Nigeria.
The illicit trafficking of artifacts from Africa to the Western world has been on the increase, especially in this 21st Century. One of the reasons for trafficking of cultural materials to other parts of the world without traces is because the materials have no historical ownership.
For instance, the Last Supper Painting of Jesus Christ and his disciples is credited to a world class painter, Leonard Da Vinci, because of documentation carried out at that time. It is obvious that most of the sculptural pieces and paintings in Africa were not assigned or credited to certain artists.
The works of the Nok Culture, Ife Art, Benin Art and Igbo Ukwu did not have specific artists attached to them. Rather, they are seen as general art works of particular groups. But in Europe, most of the artifacts can be traced to the artists who did them. This is the problem of historical non-documentation in African society.
Examples of bad conditions on objects indeed, missing art objects appear incomplete due to areas that have been broken off, probably in the course of excavation of pottery items or broken while in transit. Some parts of objects that have broken off must not be thrown away in the course of exhibition; these parts can equally be displayed. Every part of an art work is important to the artist.
Last year, the Last Supper Painting of Da Vinci was auctioned in Europe for millions of dollars.
The federal, state and the local governments in Nigeria should protect and promote artworks made in the country. A situation where cultural materials are illegally taken away at the mercy of the artists should be discouraged.
Most countries in the world preserve their ancient relics in their national museums. Museums in France can boast of artifacts that have existed for more than one thousand years. Nigerian artists should be empowered by government to give them a sense of belonging.
Indeed, there is no ethnic group without cultural materials. But today, some ethic groups cannot identify or see their cultural material in real life. Some had been taken to foreign lands where their origin cannot be traced. Say no to illicit trafficking of cultural artifacts.
Ogwuonuonu wrote from Port Harcourt.
Frank Ogwuonuonu

Appeal For Better Society
A BBC publication of October 2003 rated Nigerians very high in happiness. Out of about 65 countries surveyed, Nigerians were said to be the happiest people on Earth. Many years later, the citizens still maintained an enviable top position on the happiest people on Earth index. In the past few years, however, there was a decline such that in 2019, Nigeria was ranked 85 out of 156 on the global happiness report, an improvement from its 91-position ranking in 2018.
As this year's International Day of Happiness comes up in March, it will not be surprising to see the country go further down the ladder, going by the negative attitude of many people in the country. A psychologist speaking during a radio programme recently described Nigerians as bitter people. Former President Olusegun Obasanjo said Nigerians are "disillusioned and hopelessly frustrated". Indeed, many citizens are disenchanted and frustrated by the goings-on in our society – the grinding poverty, the inequality, political instability, daily killings in different parts of the country, ever rising crime rate, insecurity and many others.
Naturally, these factors are enough to dampen any body's cheerfulness but the worry is that many people now heap their frustrations on others. They find it difficult to handle the sad circumstances they may be facing, but rather either transfer their aggression to others or take actions that might worsen the already bad situation. Let's give an example with what happened at Maitama District Hospital, Abuja about two weeks ago. A female doctor at the hospital was assaulted and stripped naked by relatives of a patient, following the death of their mother.
The attack, according to the President of FCT Association of Resident Doctors, Dr Roland Aigbovo, was based on accusation of mismanagement of the patient, who died from a chronic medical condition by the doctor. He said, "The perpetrators of this act had earlier threatened to kill the doctor for refusing to transfuse the patient with blood for which the doctor explained that it was not necessary and that the blood transfusion could complicate the patient's condition", noting that no fewer than six health workers, especially doctors and nurses, have been assaulted by patients' relatives in FCT hospital, recently.
Similarly, an Uber driver was reportedly beaten and stripped naked at Nnamdi Azikiwe International Airport, Abuja, a few days back. His crime was venturing into the territory of registered airport drivers at the airport. While one is not here to ascertain the suitability of the reasons for these two unfortunate incidences, it is important that we know that the situations could have been handled in a less humiliating, dishumanizing and disgraceful manner with a better result obtained.
Nothing could be painful that the loss of a dear one, a mother for that matter. The pain can be excruciating. But was assaulting and abusing the female doctor to the extent of removing her cloths the best approach to the matter, certainly no. Of course, we know that there are some inefficient doctors who, at times, cause more harm than good to their patients. I witnessed it firsthand when someone dear to me, who had a car accident, was admitted in one of our teaching hospitals.
The case was so poorly managed that he almost died. The student doctors and even the one on residency training turned him to an experimental object. Every morning, afternoon and evening, different teams of doctors and nurses would come to examine him. This team would ask series of questions and prescribe some drugs in the morning, another team would come in the afternoon, cancel some of the already purchased drugs and prescribe new ones. This continued until a friend visited and saw the pitiable condition the patient was in (at the time he could no longer control his urine and excreta and was having seizure at intervals), and took it upon herself to locate the consultant in charge of the patient, who incidentally had not set his eyes on the patients for over one week we had been in the hospital.
By the time the consultant came and went through the treatment chart he was alarmed by the poor treatment the patient had been receiving. In his words, "the drugs given to this patient is under dose". He lamented that many parents want their children to be doctors even when obviously they are not cut out for the profession, and they end up becoming bad doctors. He cancelled all the previous drugs and prescribed fresh ones which were administered immediately that night, lo and behold, very early in the morning the following day, the patient who had been unconscious for almost two weeks, regained himself and requested for food. The seizure automatically stopped.
This may not be the case with the Maitama hospital dead patient. Even if it was, molesting the patient was not the solution. What about reporting the case to the appropriate quarters for thorough investigation and punishment, if need be. What about taking legal actions against the doctor if you feel she contributed to the "untimely death" of your loved one and let the law take its course? A great number of these doctors, nurses and other health professionals sacrifice a lot for their patients and we owe them respect and appreciation instead of taking it out on them at any non-favourable occurrence.
We should desist from barbaric actions like these that make people from the Western world look down on us and call us all sorts of derogatory names. The economic and security situation in the country may be frustrating, but we shouldn't make it harder for ourselves by being unaccommodating, intolerant, selfish and irrational. We should not lose the great attribute Nigerians are known for, i.e., being joyous and happy even in the face of difficulties.
Application of the following anger management steps recommended by experts will help us a lot both as individuals and a nation: think before you speak; once you are calm, express your anger; get some exercise; take a time out; identify possible solutions; don't hold grudge; use humour to release tension; know when to seek help.
Calista Ezeaku

On JAMB's Suspension Of NIN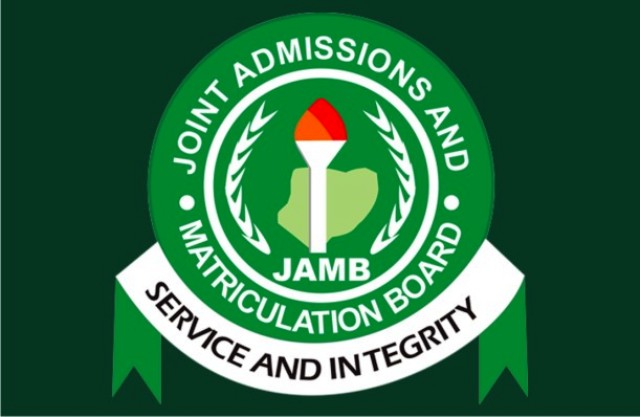 Last year, the Joint Admissions and Matriculation Board (JAMB) declared that all the future candidates for its Unified Tertiary Matriculation Examination (UTME) must have the National Identity Number (NIN) as one of the criteria for registration. When the decision was made, it was greeted with mixed feelings by the Nigerian populace. Every effort to convince JAMB to rescind its decision proved abortive.
The National Assembly discussed it and advised the Board not to continue with such decision as it will adversely affect prospective candidates, especially those in the rural areas. But JAMB insisted on continuing with its already declared policy in the name of curbing examination malpractice. Desperate young Nigerians trooped to the offices of National Identity Management Commission (NIMC) nation-wide to get their NIN.
Thus, the year 2020 began with struggling on how to get NIN. The exercise became fraudulent as intending JAMB candidates were made to pay money for the supposed free national exercise. The present Senior Secondary School students were the worst hit. Candidates were made to pay 'express fee' ranging from two thousand to five thousand naira each.
This unwholesome act by some staff of NIMC triggered public outcry. Candidates were under pressure to meet the demand and decision of JAMB in order to register for the 2020 UTME. The sharp practice of the staff of the commission brought untold hardship on the young Nigerians who would be the leaders of tomorrow.
It is very unfortunate that the free exercise of the federal government has been turned to a money-making venture by some unscrupulous personnel. This is sad and bad to the image of Nigeria. Nigerians are made to suffer in a national exercise; even when people volunteer to waste their time in making sure that the exercise is done.
On Friday 10th January, 2020, one of the leading Nigerian newspapers, Punch, published a report of how candidates were made to pay money before getting NIN in the country. The public reactions made JAMB to issue a press statement suspending the exercise for candidates to register for UTME. Indeed, some fraudulent activities of staff of some agencies of government mortgage the future of the next generation and, in turn, promote corruption in Nigeria. A situation where young Nigerians were made to face unnecessary pressure of life is uncalled for. It is sad that NIN has been corrupted to cause hardship and sorrow on Nigerians.
The federal government should, as a matter of national interest, investigate the nefarious activities of staff of the NIMC for making young Nigerians to suffer while accessing their facilities for a national assignment. Apart from the prospective JAMB candidates, other adult Nigerians spend long hours and days struggling to get the NIN.
The Federal Government should strengthen the commission to be alive to its statutory responsibilities. Some of the staff were obviously out to scuttle the registration and admission of the candidates. Indeed, those placed at the helm of affairs in Nigeria should respect and protect the rights of citizens irrespective of class. It is obvious that many Nigerians were worried about the ugly situation surrounding the process of mere registration of names with NIMC.
Meanwhile, as a way to further implement free education in Rivers State, the Rivers State Government headed by Chief Nyesom Wike has registered WAEC for all the students in SS3 in public schools in the state. This was made public after the meeting between the Commissioner of Education, Professor Kaniye Ebeku, and principals of government schools. In the same vein, the state government has also paid for JAMB candidates from the state.
Thus, with this development SS3 students would enjoy the Rivers State Government's show of magnanimity. Again, the suspension of NIN as a requirement for JAMB registration would further help Rivers candidates to benefit from the Rivers State free registration of WAEC, NECO and JAMB.
Indeed, it is worthy to commend the gesture of Gov Wike for fulfilling the promise he made some months ago. This has proved that he is a leader to reckon with.
Ogwuonuonu wrote from Port Harcourt.
Frank Ogwuonuonu