Of Fathers And Paternity Leave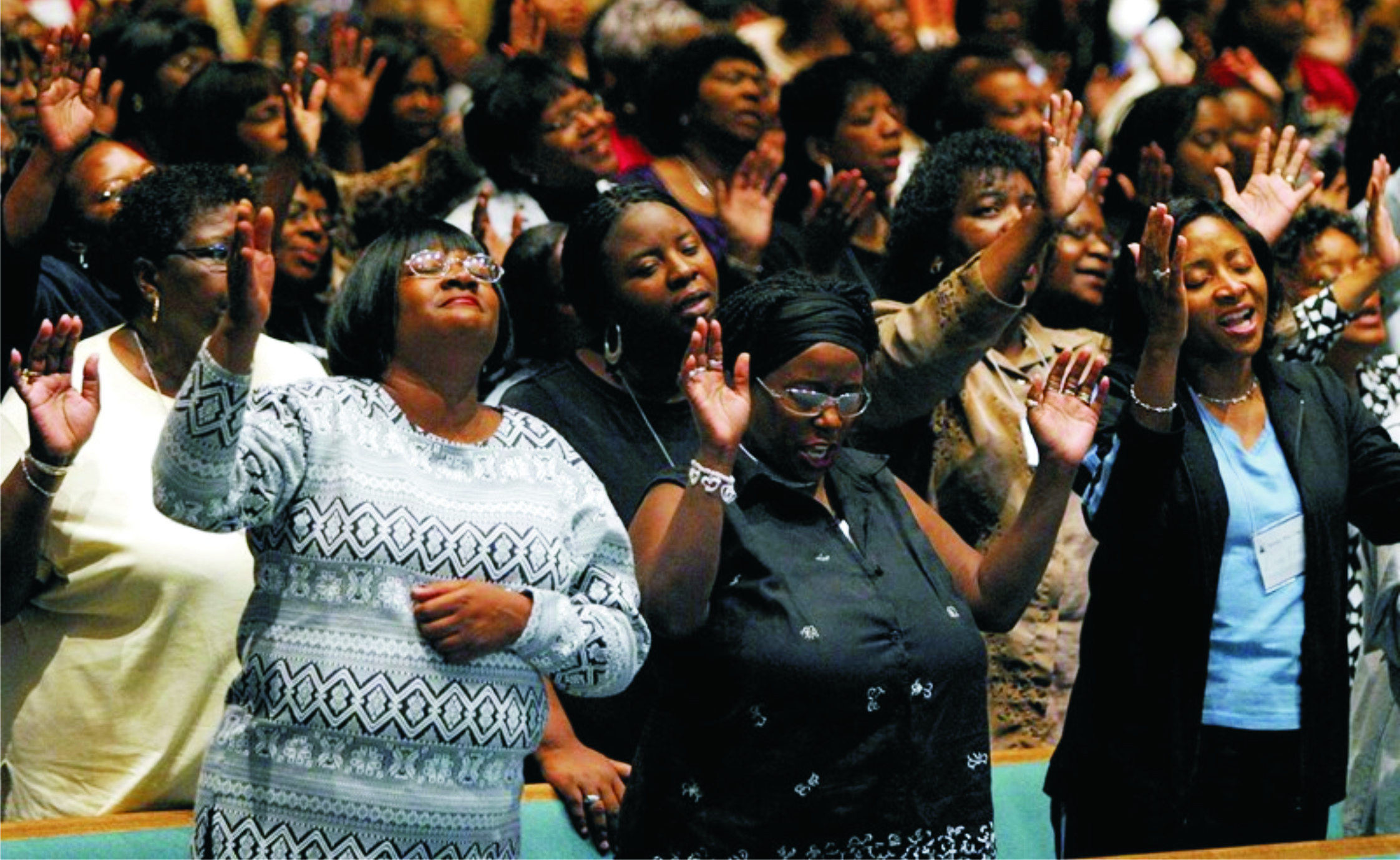 In Africa, the woman is nearly worshipped when she is pregnant. Everything about the family revolves around her during the nine months gestation period. She is given serious attention and, most times, restricted from doing hard tasks or chores that put her life and that of the unborn baby at risk.
It is perhaps this culture that may have given birth to "maternity leave" as it's called in the Western world where pregnant women are given time to rest, give birth and nurture their babies for, at least, three months before resuming work.
Maternity leave is entrenched in the labour laws such that it's the right of the woman to stop work once she nears her delivery date. Sometimes this starts three months before putting to bed. So, inadvertently, the men have to work hard to close up any shortfall at those periods both at home and office. There is an African proverb that says "a man is pregnant just like his wife during pregnancy". The man ensures that his wife puts to bed safely and this entails doing domestic and office work to make sure the woman is comfortable.
Latest legislation in Europe to support maternity leave has risen over the years. In the USA, pregnant women take six to 12 weeks of maternity leave, though much of it unpaid, before returning to work. Maternity leave in Britain is now 12 months with new mums receiving up to full pay for the first six months.
In Sweden, parents can share up to 16 months leave after birth, with up to 80 percent pay. In Germany, mothers can return to their jobs up to three years after giving birth and, in some circumstances, may even take the third year of this leave up until the child's eighth birthday.
The question then is where is the consideration for the fathers who bear the brunt of this long absence from work by the women? By the way, it's the same fathers who try to make ends meet; while they work at the office, they also come back home to take care of their wives and children. The men, during this period, are overworked, stressed and financially strained. Remember it's during this period he spends most of his earnings in buying milk, nappies, providing good food for the breastfeeding wife.
So, while the woman returns to work after almost nine months of leave, the man continues to work without rest till another pregnancy cycle. The cycle continues till the man retires and dies.
It is based on this argument that many labour activists are calling for "paternity leave". Their view is predicated on the belief that gains from maternity leave would be multiplied if countries extend it to apply to fathers too. Their argument goes further to claim that those (women) who take long leave off work see their skills grow rusty and fail to gain experience and promotions. Some employers still avoid hiring women they think will be away a lot.
That, however, does not take away roles women play in the work place, nor does it diminish the right of fathers to take leave in order to rest from the stress they face when their wives are pregnant.
The fact is that men these days are overburdened by the rat race and the domestic war front. Their health are threatened in such a way that many can fall sick.
This is likely the reason why some European countries are beginning to make room for fathers by encouraging them to share the leave period with their wives. In Sweden, for example, couples get "equality bonus" for splitting their time off more evenly. When a woman hands her baby to the father and heads out of the door to work, he learns how to be a better parent.
Fathers who even take short paternity leave play a bigger role in child-rearing years later. Studies indicate that babies whose fathers take paternity leave go on to do better in cognitive tests at school.
Rather than simply cutting maternity leave in response to such findings, a growing number of governments are trying to spread the child-rearing burden between mums and dads.
Britain, sometime in 2015, decided to combine maternity and paternity leaves into a single chink of parental leave, to be split between mother and father.
To overcome the obstacle created by legislation, some countries are giving fathers enough perks. In a few, including Chile, Italy and Portugal, paternity leave is compulsory. Others offer incentives that are hard to turn down. Sweden relaxed its gender neutral approach and now grants a bonus to parents who share leave more equally. The real picture is that where leave is well paid and not seen as gender sensitive, fathers seem willing to request for it. But traditional maternity leaving which channels men into bread winning and women into child-rearing is hardly neutral. Shared parenting stands to improve women's careers, children's development and father's satisfaction.
As to the social benefits, research has affirmed that children benefit more when their fathers take leave and nurture them. A Norwegian study found that it improved children's performance at school, daughters most especially seemed to flourish if their dads had taken time off. It could be that dads who take paternity leave are more dedicated to the domestic front than those who do not.
Because paternity leave tends to be short and poorly paid or even nonexistent, leaving fathers tend to rely on their annual holiday allowance. In Nigeria where most states are gradually phasing out leave allowance, granting paternity leave brings no incentive as some men would rather work their asses out than be subjugated to few weeks of absence from work without pay.
On the other hand, there is need for serious consideration of the matter by policy makers, looking at the social benefits. The visiting social vices and deviant behaviour by young men point to the need why fathers should take time off and give attention to their kids. Habits formed during the child's first year stick.
Hospital Detention As Violation
Reports from World Health Organisation (WHO) indicate that hospital detention is both a human right violation and inconsistent with efforts towards universal health coverage.
For the fact that it is a human right violation, it means that, for decades, hospitals have been violating the rights of patients who might not be able to pay their bills. This may not be in Nigeria alone; it could have been happening in other countries of the world.
It should not come to us as a surprise as sometimes the hospitals in question may not have a choice to detain their patients after rendering healthcare services.
Reports have it that often times, hospital workers volunteer to pay some patients medical bills just to save a life. That was a case where the parents of a child could not cope, but the workers put resources together and purchased drugs to take care of the patient.
I have also seen a situation where a woman spent about a week in a public hospital. The husband was expected to get some money for continuation of treatment. When money was not forthcoming, she was taken care of and even discharged without paying any more charges.
I think that decision was taken by the management of that hospital. The gesture is worthy of emulation and should be commended by all. The medical workers try their best but need money to get hospital consumables.
Another case in point was about a woman who, after delivery of a baby, had difficulty with her placenta. She spent about six months in a public hospital till she was okay. In fact, when she was finally discharged, her family could not pay part of the expenses.
The hospitals need money to render services. Management needs funds to run the hospital like any other institution. Sometimes, accumulated medical expenses become difficult for patients and families to offset, especially in life threatening ailments where hospital bills can run into thousands of naira.
Some persons have experienced that. A situation where a family was unaware of paying extra charges aside an initial deposit made in the hospital after spending extra days, they were mandated to settle the extra bills before they were allowed to leave.
The issue of how management of hospitals should handle cases like these calls for concern.
According to WHO, it is an infringement of patients' human rights to withhold them from going to their destination after receiving medical treatment. The healthcare workers need to be paid, especially if it has to do with the private sector. Facilities and equipment need to be purchased and maintained for effective running of the hospitals.
There were times in the past when some persons ran away from the hospital when their wives had delivery of new borns for lack of funds to offset delivery fees.
In the public sector, I think consultancy is free and it is just for persons to purchase their drugs. In the kind of society we find ourselves, if medical services are available or some persons allowed to have their way, even those who are buoyant will pretend and refuse to pay their medical bills.
If you give such opportunity to every Nigerian, some will abuse it. They will expect government to do that. People should be able to pay their medical bills. Payment of medical bills in hospitals is very important because they must work.
Stakeholders in medicare should create a system that will ensure that the two sides of the matter are balanced. Government is not to blame but it can assist. The issue about hospital detention is not just making rules but it should be to create a balance.
Rightly, anybody that receives or accepts a service from another is expected to pay for such service rendered. It is not easy to run a hospital. The health workers need to be paid. If hospitals offer free services, let's say private, they may not have funds to operate.
WHO should set up certain policies on ground, something in form of grant, free medicare, National Health Insurance Scheme, NHIS, so that it is said that detaining patients who could not afford their health bills should be set free, then such health policy will cover the bills.
Really, some health workers in public hospitals are so kind that they cater for a number of patients who have become old in the hospitals as well as the elderly. I think that at a public hospital level, there should be a declaration of free medical service. Otherwise patients should be made to pay.
In Nigeria, such rule may not be applicable considering a lot of factors. WHO should enact such rule. Some countries have health insurance for their citizens. In other countries according to reports, where there is free medicare, that it is not totally free.
While the patients need to live, hospital workers generally need to be taken care of, resources are needed to run and manage the health institutions, be it private or public. Even in the United Kingdom, where they operate NHIS, it is only to a certain amount and level.
Then if patients are detained, how do they look for the money. If there are really those who treat patients free, then they should be commended.
If you talk about the herbal traditional healers, he or she needs to go to the bushes to get some herbs for curative measures. This definitely costs time and money. If they render free care, their sustainability will be in doubt.
The truth is that there are persons in some health facilities who have run out of funds. They have probably done all they can to let their persons survive.
Emphasis should be on health insurance so that more people can have access to healthcare. If they cannot pay after hospitals have rendered services, the insurance can cover the bills.
Quite some time now, the issue of people registering in HMO has been going on, both for organisations and individuals. But I can't tell how willing people have been about it. This is supposed to be for families as any member of the family enrolls the other for healthcare coverage.
It is high time families registered their households in health insurance scheme. This will go a long way in alleviating problems associated with detention and inability to offset health care bills.
Well-meaning citizens have been clamouring for good health care system in Nigeria. I think if it is available, they will surely pay.
By: Eunice Choko-Kayode
Job Creation Can Reduce Crime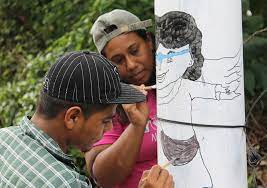 Crime is on the increase in Nigeria. And some public affairs analysts have attributed the upsurge in crime in the country to the high level of unemployment. Breaking down of law and order is becoming a trend that is growing fast in the land. Illegality is fast becoming legality in the country. Criminal-minded citizens are using lack of employment opportunities witnessed in Nigeria to swindle some innocent Nigerians.
This is because some people are desperate to get rich through all means and cost available to them. And so, some fall prey to the cheats and fraudsters in the society. Some jobless people have been defrauded and killed by their perceived employers. Few weeks ago, the social and mainstream media were filled with news of a young lady who was killed in cause of searching for employment from wrong person in Akwa Ibom State.
So many networking and Ponzi businesses have sprung up in the guise of making people rich with ease. And some people are being swindled of their money on daily basis. The trend of creating platforms to dupe people is at alarming stage in Nigeria.
Today, betting is a lucrative venture that almost everyone wants to invest in. And in some cases, one would always act to cause someone to miss his long-awaited expectations.
Kidnapping is carried out on daily basis for ransom to be paid by the victims or the victims' families. This is dangerous to national development. A lazy man and a hardworking man need food to eat when hunger comes. The quest to make money without labour is a dangerous approach in the country. Yahoo boys and girls are everywhere making innovation to defraud people of their hard-earned money saved in the banks. And everything is blamed on poverty and lack of employment opportunities. The security agencies in the country have not been able to bring the high crime rate under control.
The government is not seen to be working because of high magnitude of crime rate in the land. Every complaint of crime hinges on unemployment. That may seem as a fact but is not total. Some who indulge in crime are working class and some come from well-to-do families. The crime rate is unassuming, especially financial crimes.
Observationally, it is like stealing is fast becoming a norm. This is worrisome. The state of insecurity is not helping matters in Nigeria. And it is time for the Federal Government to use full force to restore relative peace in the country. Insecurity does not support job creation in any country of the world.
It is high time the government came down and look at the plight of the people. Some of the major manufacturing companies in the country had folded up or relocated to another country because of the unfriendly and harsh environment for businesses.
In the United Arab Emirates (UAE), government creates policies and laws that drive the economy and businesses in that country. Today, almost every Nigerian knows and talks about the city of Dubai in the UAE. The city is a business destination to most of the business moguls in the world.
Therefore, the governments in Nigeria should formulate policies and laws that will convince investors to establish their businesses in the country and that will, in turn, create job opportunities for the teeming population that are jobless. It is said that a lazy mind is the devil's workshop. Therefore, Nigerian government should not allow the minds of young Nigerians to be devil's workshop; where crime is formulated and executed to the detriment of all.
Some of the loans collected by the Federal Government from nations and international financial bodies, should be used for job creation for the youths who are using their energy the wrong way. Nigerian government can reduce crime rate in the country through aggressive and holistic approach towards job creation.
Joblessness has created high rate of drug use in Nigeria. Some ignorant citizens think that taking of some hard drugs can relieve them of their state of hopelessness. Nigerians want a society where hope can be restored and peace will reign. Drug abuse is common and it is inimical to progress and peace in the society.
If some who indulge in crime are engaged by government to earn a living somewhere, it can help to reduce the crime rate witnessed in the country now. Indeed, all the level of governments in the country should move their tentacle towards job creation. And this should be done with a clear-cut policy and programme backed by enabling laws.
Hunger does not know political party and ethnic group. Therefore, it is time for the government to rethink and adopt workable template towards job creation in Nigeria. Crime is evil. The diversification of the economy towards agriculture, if properly followed, will create jobs for the people.
Ogwuonuonu wrote from Port Harcourt.
By: Frank Ogwuonuon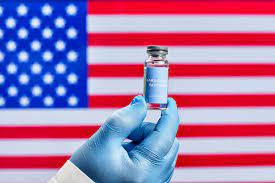 Currently, many countries, including the United States of America, would demand for vaccine mandate as a condition for granting travel visa to anyone. Such policy is justifiable because self-preservation is a vital law for all living entities. COVID-19 pandemic has been quite a disturbing global phenomenon that no country can afford to expose its citizens to avoidable dangers, even if it requires placing restrictions on movements and travels. People carry various things as they move about.
News headline: "N194bn COVID-19 Allocation to Three States Missing, BudgIT Alleges" – The Tide newspaper, Monday, September 13, 2021 (front page). Without going into details of that report, or mentioning the three states involved, one recalls an alarm from a senior Nigerian in 2020, describing COVID-19 as a global scam or smoke screen. The vital issue here is that since its outbreak, COVID-19 pandemic is a controversy (like HIV/AIDS), with various interpretations and opinions. The variations are many and instructive.
Another issue relating to the global pandemic is the controversy concerning the effect of human volition or the mind, over matter. Researchers call this controversy the Placebo Effect. Placebo is defined as a substance given to a patient instead of medicine, without telling them it is not real, so that they get better because they think they are taking medicine. This has to do with the effect of belief, faith, confidence and morale booster on increased human capacity, energy and well-being. Some would say love is medicine.
Without going into details of extensive research works done with regards to the transforming effects of positive attitude, it would suffice to say that human volition, operating through the mind, is a vital, ready weapon which we cannot ignore. Dr E. G. White would tell us that: "It is the duty of every person, for his own sake, and for the sake of humanity, to inform himself in regard to the laws of life and conscientiously to obey them. All need to become acquainted with that most wonderful of all organism, the human body. They should study the influence of the mind upon the body and of the body upon the mind, and the laws by which they are governed".
Much had been said and written by well-meaning individuals about the need to guard our thought and the mind with all diligence, because of their vital role in human well-being. Even the things which we dread and fear most, would lose their power over us, if we know the truth about them. Surely, there is no blemish but the mind, and no darkness but ignorance. Psychologists would talk about the law of Reversed Effort, which causes fears and doubts to sap vital energy in us, thus exposing us to dangers and depriving us of natural immune system.
So, the COVID-19 global pandemic, like the HIV/AIDS controversy, has the possibility of opening our eyes and expanding our consciousness, to be able to know better the effects of our thoughts and deeds. The alleged missing of money allocated to combat the COVID-19 scourge must have some underlying factors, whether or not any fraud is involved. The truth is that the news story reflects a peculiar human weakness.
Destructive human weaknesses include the propensity to cheat, defraud, call white black and black white, according as we are paid. Thus, avarice, greed and myopia, blind and deaden human conscience which is meant to serve as an effective in-built guide through the wilderness of life. Man can destroy himself and also corrupt others through personal weaknesses which become too hard to curb. From little beginnings and continual indulgence, weaknesses grow into propensities which then become weapons of self-destruction. COVID-19 is an idiom.
So much had been said, off-records and from the grapevine, concerning the beginning or origin of COVID-19 pandemic in the past two years. Some people, including religious leaders, have associated it with "Judgement, Millennium and Rapture", such that the Vaccine Mandate is interpreted as "Mark of the Beast. Those who refuse to bear mark of the beast would be denied many things, including travel visa, etc. The speculations, controversies and gossips go on and on, behind which lies impenetrable dark clouds. COVID-19 and the Beast!
The World Health Organisation (WHO) has not been able to tell us the origin or politics of the COVID-19 pandemic, despite the fact that it is a present threat which those who doubted its reality are not spared. Its controversies cover the origin, management, dispensing of palliative measures, deaths associated with COVID-19, drugs or vaccines for the pandemic, and now the disappearance of money allocated to combat the scourge. No one is sure who is speaking from what angle of interest or what political, economic and ethical cover-ups may be involved. We keep wondering!
Beyond the sound, fury and shenanigans associated with COVID-19 and Vaccine Mandate, there are certain issues vital for the Nigerian audience. One of such issues has to do with global commercialism and the possibility of scam, whereby the pandemic and the attendant vaccine mandate, provide opportunities for smart interest groups to play some games. Since COVID-19 could not be associated with originating from Africa, like HIV/AIDS, African nations cannot claim any immunity on the ground of being used to malaria fever. COVID-19 is different from malaria.
If COVID-19 and malaria share similarities, then vaccine mandate would not be compulsory for Blacks, even though malaria drugs feature in the other. An opportunity comes for some vested interest groups to use vaccine mandate as a political, economic or religious weapon. Already some religious groups are out with opinions and interpretations which would run counter to state policies and mandates. When faith and belief system become political issues or weapons, then Boko Haram phenomenon comes in.
Security challenges facing humanity currently come largely from secret dealings, pacts, gang-ups and cover-ups, whereby some interest groups want to take advantage of others. Issue of power comes in, whereby the gangsterist policy of "who wields power, makes the rule and takes the gold", applies. Global economy and commercialism rule in modern politics whereby power is sought and held for the purpose of control. Power blocks, local and global, have long-term agenda whereby every social institution serves as an accomplice in the project, including science.
Dr Amirize is a retired lecturer from the Rivers State University, Port Harcourt.
By: Bright Amirize