Problem With Nigeria's Population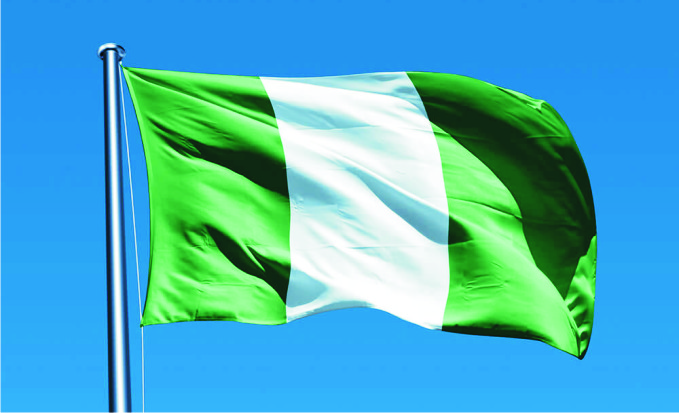 Nigeria's population has become an embarrassment that cannot be hidden anymore. A population time bomb is dangling on the country waiting to detonate unless urgent preventive measures are taken. A similar fear was equally expressed by the Director of Monetary Policy of the Central Bank of Nigeria, Dr. Moses Tule, at the 40th Annual Conference of Nigerian Statistical Association in Abuja.
The director stated the obvious when he said that Nigeria's population had become a liability and would remain so unless it expands its economic base by stimulating the economy and producing the needed goods and services to sustain it and create jobs.
Surprisingly, while population is growing at the rate of 3.5 percent, economic growth rate is a paltry 2.5 percent. Common sense should sound it to anyone that our situation is quite unpalatable. On no account should population register a higher growth level than the economy. This development is called "negative growth".
Several figures have been bandied or speculated as Nigeria's population. Some have said the population is 150 million while others project 170 million. But a United Nations population estimate in March 2016 put Nigeria's size at 186 million and the 7th most populous country in the world.
The same United Nations survey stated 18 as the median age. This indicates that the country has a largely youth and dynamic population which has potentiality for great attainments if harnessed and impelled. But going by the UN figure, it is explicit that those who put our population at between 150 and 170 million have grossly underestimated it.
A situation where population grows at a geometric progression while the economy grows arithmetically bespeaks doom. Our predicament is further worsened by our dismal performance in the United Nations Millennium Development Goals, MDG. We are unable to meet the basic requirement to be regarded as a nation with a growing economy.
We have failed in the provision of food security, basic education, shelter, job creation and poverty eradication. Our inability to provide infrastructure and social services in proportion to our huge population is glaring for all to see.
Nothing could describe our perverse condition than the disproportionate number of applicants who apply for job vacancies. For instance, a few years ago, the Nigeria Police declared 10,000 job vacancies and more than a million applications were received. These shortfalls speak volumes of our population and planlessness.
For most countries, huge population symbolizes strength. Unfortunately, many people in this part of the world view large population as economic encumbrance. Both China and India have, however, debunked this position with their huge and creative population.
If large population is an economic evil, China would not have been great economically and technologically. At the last count, China was credited with the highest world reserve. If large population is less advantageous, India would not have been a leading manufacturing country and a destination for medical tourists.
The problem with Nigeria, therefore, is not its growing population. Rather, it is the lack of a productive one and a failure to plan. The current economic crunch has revealed that planlessness not population has brought us to our knees. If we prepared for the rainy day when crude oil sold for $140 per barrel we would not have been in this mess.
So, we have to do something not just about our growing size, but the quality of our population. First, we must take politics out of our census and conduct credible head count. It is sad indeed that Nigeria's population is not based on presumptive census but on speculations by international organizations and individuals.
Second, we can improve the quality of our population by education. This is where the most populous countries in the world have got it right. They have educated and productive population that has proved to be viable economic asset to them.
Also, the segmentation of our population to determine the categories of citizens is imperative. For instance, we have to get precise figures of children in school, out of school, unemployed youths, the aged etc. beside the unverifiable figures that are being mooted?
Finally, the Nigerian government must invest massively in infrastructure as it has always promised to stimulate the economy and ensure the flow of liquidity. This will create jobs while the better part of the population will be productive. I believe a large population like ours can be an asset if it is economically viable and demographic.
Arnold Alalibo
Slavery As Human Propersity
Speaking at the 2003 conference of the Institute of Security of Nigeria, Professor Isaac Agbede said: "Things are wrong in this country and we all know that people in power are stealing left, right and centre. Until we are all alive to our responsibilities under a good leadership, we may continue to miss the path of national greatness". As humanity observes December 2 as a day to reflect on the horrors of slavery, it is needful to examine slavery as a human propensity. Propensity refers to inclination of mind; tendency to engage in good or evil activity, arising from exercise of personal free will. Therefore, the concept of slavery or enslavement begins from effective exercise or abuse of personal free will. The first personal responsibility to guard with utmost diligence would be non-enslavement of the free will, so as not to place it in bondage. Once such personal responsibility is placed in bondage by engaging in evil rather than good activity, the concept of free will loses the freedom attached to it. However, every activity or action is the culmination of a preceding volition.
Volition is the act of willing, choosing, exercising the power of determining what to do, without external force of influence. Therefore, personal freedom begins with a will or volition that is not encumbered or in bondage, as a result of abuse of the power of determining what to choose, think or do. Thus, the gift or power of free will peculiar to humans, is precarious, in the sense that it is a determining factor in the rise or fall of anyone. It also follows that there is no rise or redemption so long as there remains any encumbrance on the free will. 2004 was declared by the United Nation as a Slavery Remembrance Year, calling on everyone to avoid those actions and practices which enslave human beings. An Anti-Slavery International group, under United Nations Educational, Scientific and Cultural Organisation (UNESCO), coined the slogan: Breaking the Silence on Slavery. Inauguration of the International Year for the Remembrance of the miseries, struggles, injustices and degradations associated with slavery, took place in the Port of Cape Coast in Ghana. That venue was the most notorious and active slave trading centre.
Officially, slave trade was abolished in 1833 in British colonies, and 1865 in the USA, but the slavery propensity remains in the mindset of humans. Trans-Atlantic slave trade came under severe threat largely because of possible danger of allowing Black slaves to over- populate and predominate the American soil. Despite Vasectomy and castration, randy slaves found some comfort in lechery which gave rise to population explosion. Currently laws are being made to contain the number of migrants flooding the UK by the day, with India, Nigeria and Zimbabwe leading. The culture of enslavement of the weak by the strong is a human propensity, which takes various clever forms, for fear of reprisals and condemnations. Blacks were regarded as inferior human stock and slave masters used the excuse of civilising the Blacks as justification for the practice of slavery. Western historical accounts would deliberately distort the true facts and motives, as well as the gallantry, bravery and resilience demonstrated by Black slaves in the efforts to become free. Yet the slave propensity shows in various other ways.
The statement of Professor Isaac Agbede made 20 years ago, illustrates the truth that the enslavement mind-set uses might, power and position to prey on the weak. What else justifies the theme of a lecture at the Institute of Security that " People in Power are stealing left, right and centre"? Can it be said with any honesty that such stealing propensity by people in Power, is not an excrescence of the enslavement of the weak by the strong? Is it not to be expected that the weak and helpless can devise subtle means to free themselves from ruthless predators?  Western historians would rarely tell humanity the truth about various subtle means adopted by Black slaves in America, to have some freedom. What is known as Voodoo is the secret of "black power", with West African origin. In their distress and agonies, Black slaves in America, tried to revive, explore and use black science or power in their efforts to have freedom. Thus, the founding of Haiti as a nation, was the heroic work of radical slaves, whose call upon their ancestors for help, gave them voodoo as a heritage, with Haiti as global headquarters of that weird religion.
The military might and duplicity of France, America and other slave masters, could not kill the will of Black run-away slaves who founded Haiti and fought 10-year old bloody war, as a proof of their determination.  The propensity in humans to abuse and misuse power for the purpose of oppressing and dehumanising others, was demonstrated in the efforts to prevent Black slaves from building a nation in America. Sir Hilary Beckles, Pro-Vice Chancellor of the University of West Indies, would tell us that "While every other country in the Americas was based on slavery, Haiti was an example of freedom". Its 1805 constitution made provisions to accept anyone of African descent, as a citizen.
By: Bright Amirize
Dr Amirize is a retired university lecturer from the Rivers State University, Port Harcourt.
Periscoping 2024 Budget Proposal
President Ahmed Bola Tinubu, penultimate Wednesday presented to the National Assembly for deliberation and approval, the 2024 appropriation bill, tagged "Budget of Renewed Hope."The president proposed an expenditure estimate of N27.5 trillion for the 2024 fiscal year with a total recurrent overhead of N18.17 trillion (a debt-service projection of N8.25 trillion, plus non-debt recurrent expenditure of N9.92 trillion), representing 66.07 percent of total budget, while capital expenditure estimate is N8.7 trillion, a 31.64 percent of total budget. What comprises the remaining 2.29 percent, about N629.75 billion, remains unclear.The president stated that the projected budget deficit of N9.18 trillion would be financed from fresh borrowings amounting to N8.88 trillion (N7.83 trillion conventional loans, plus N1.05 trillion from multilateral and bilateral loans), and about N300 billion proceeds from privatisation.
Mr President's budget speech was conspicuously silent on the expected revenue sum for the fiscal year 2024, but after reviewing the revenue landscapes, hinted on current tax and fiscal policy reviews to enable the federal government increase revenues, from a revenue to GDP ratio of less than 10 percent, to 18 percent. The 2024 revenue expectation could however be figured-out by deducting projected budget deficit from the total budget, a calculation that gives N18.32 trillion. This gives a revenue increase of 74.64 percent from this year's N10.49 trillion. Debt servicing at N8.25 trillion is now 45 percent of Nigeria's revenue.The above analysis shows the dire state of our economy. Going by Mr President's proposal, even if Nigeria meets its revenue target for 2024, it can not finance its overhead obligations without borrowing. Nigeria is headed towards selling-off national assets to pay for basic needs, and borrowing in addition, to pay debts, finance extravagant overheads, alongside hopes of executing vital capital projects.
According to a World Bank report, Nigeria's debt profile as at second quarter of 2023 stood at N87.38 trillion. But President Tinubu appears to still be in celebration mood, having secured his own "turn to rule." Hardly had he dropped his presentation, and he who was preoccupied in his speech with the COP 28 climate summit in the UAE, zoomed-off to Dubai with a crowd of 1,411 delegates. Officials now claim government only sponsored 422 delegates. Given our predicaments, the expenditure for that number is wasteful. The harsher economic climate at home calls for more circumspection. This nation stands in uncommonly difficult times, wherein the utmost financial prudence is needed to stop the slide into deeper crises. The national assembly, and indeed all arms and tiers of government, should adopt more realistic approaches towards cutting down cost of governance by weeding out extraneous costs.
Extravaganzas like the N5 billion for presidential yacht, N19 billion for state house vehicles and N57.6 billion spent on Toyota SUVs for 360 house members who already enjoy bogus allowances, are few out of many outrageous profligacies. Government should also rid its capital project contracts of padded costs, to ensure value for money allotted. Resources saved could be invested in crucial development projects, pay-off national debts, shore-up external reserves which have become heavily depleted, or increase the the poor wages of ordinary workers. It has become usual to hear reports of borrowed funds earmarked for specific projects being looted or misdirected. Already, former federal lawmaker, Shehu Sani, has warned against spending the humongous N3.2 trillion budgeted for security and defence on frivolities, saying that the fund "should not be wasted on building event centres, hotels, and shopping malls, while terrorists are killing people every day in the country." The requisite equipment and protection should be provided to the rank and file who risk their lives under harsh elements to protect lives. Their food and other welfare should be readily available to enhance professional efficiency and effectiveness.
Apart from the judicious use of defence budgets, the federal government should help curb criminality in the country by enabling job availability and food security, to help its hard-pressed populace make genuine livelihoods. The spiralling economic challemges of the past few months have made most Nigerians, who are forced daily to cut down on basic necessities, to now view the harsh years of Buhari's government as glorious. According to a report, the nation's service chiefs, led by Chief of Defence Staff, General Christopher Musa, during a parliamentary inquest a few weeks ago, shocked a House of Representatives plenary when he warned that "People are hungry. No matter how well you tell them to keep the peace, they will not because they have to eat and it aids criminality." The service chiefs stressed that official corruption, lack of good governance and political will, are the real vectors of insecurity, leading to security personnel being overstretched. Emphasising, another said, "We (soldiers) are not magicians." According to them, Nigeria has more than 1,000 unmanned border openings in about 4,000km borderlines shared with our Sahelian neighbours through which cross-border crimes and small arms proliferate into the country. Banditry and kidnapping in the north-west, north-east and north-central are therefore making farming impossible and escalating food prices. In the south-east ,'unknown gunmen' are almost carving-out enclaves of their own. Reports say about 629 lives have been lost to violent attacks within 45 days of Tinubu's government.The federal government could resolve the south-east crises through adopting non-combative approaches by respecting existing court orders. With tensions doused, military personnel and expenditures being wasted in guerrilla conflicts could be put to other uses.
These considerations on security become essential because the N3.2 billion defence and security budget is the highest ever, and represents 11.64 percent of total budget. Government should not just throw money at problems without the necessary enablement towards effective security.As for Mr President's assertion that "we are attempting to draw water from a dry well," I beg to differ. We are rather drawing water from a richly endowed well that has become infested with so many brazen drainages, so much so that it appears dry. Mr president should use the powers available to his office to plug these leakages to make our commonwealth serve every Nigerian, equitably.The 2024 budget is envisaged on an oil production capacity of 1.78 million barrels per day (bpd), which is still about 320,000 bpd below the production records of President Jonathan's days. Eliminating oil thefts, all illegal minings and sharp practices at the various offices of government should make more resources available for good governance and boost the economy.
Regrettably, the likelihood of the presented budget being pruned by our parliamentarians appears slim going by previous trends. In the 2023 budget for example, former President Buhari proposed an estimate of N20.51 trillion but got N21.83 trillion approved on reciprocity, a figure which is now above N24 trillion following recent supplementary approvals. With some members already singing praises to Mr Tinubu, many would rather fall over themselves to lobby for juicy constituency project allocations. It is an anomaly, in the first place, for legislators to be executors of projects, whereas their primary duty is to make laws and exercise oversight on institutions of government. Vested interests inspired by the introduction of the concept of constituency projects appear to be a soft bribe that is eroding the ability to discharge those sacred duties. If parliamentarians who were hailing Mr President on the floor of parliament did so due to the perceived jump in presented budget figure from N20.51 trillion for the 2023 budget, to N27.5 trillion, they may now have a rethink. Going by official exchange rate of N436.57/USD on which the 2023 budget was based, N20.51 translated to $46.98 billion, while at N750/USD at present, N27.5 trillion budget for 2024 translates to $36.67 billion, which rather represents a 22 percent reduction.With the dollar now hovering arround N1,200/USD in the black market, if politicians insist on their bogus allowances, then projects, the economy and the masses would face more austerity.
By: Joseph Nwankwor
What Hope, Oh Super Eagles!
Without doubt, one of the most topical issues in Nigerian football at the moment is the underwhelming performances of the Super Eagles in their most recent 2026 FIFA World Cup qualifiers against the Crocodiles of Lesotho and the Warriors of Zimbabwe. In the opening group match against Lesotho at home, the Super Eagles who many people now prefer to address as 'Super Chickens', had to fight back to draw 1-1 with the lowly rated country. That lethargic performance got tongues wagging as many Nigerians who had expected a whitewash of the 'minnows' descended on the Super Eagles. Three days after, Nigerian football fans had another bitter pill forced down their throats as their expectation that the Super Eagles would make amends in the next match against the Warriors of Zimbabwe was dashed again completely. It was another tame draw. Just as in the first match against Lesotho, the Eagles had to come from behind to pick a point.
To make matters worse, Nigeria's arch rivals, the Bafana Bafana of South Africa started their campaign on a winning note at home against Benin Republic. The Southern African country edged Nigeria's neighbours 2-0 to initially take command of Group C which also includes Rwanda. At the moment, Nigerians are angry with the Super Eagles and such anger is not misplaced or unfounded. Of course, as passionate football fans who like to invest so much time and emotions into the team, Nigerians do not deserve another heartbreak from the team. Those who are calling for the head of the coach and his players are yet to get over the shock of the 2022 FIFA World Cup mishap. When the Eagles failed to qualify for the World Cup in Qatar, it was a major sporting disaster that drained many people emotionally. Therefore, such people never imagined that the Super Eagles would attempt to toy with their emotions so soon.
However, just after two matches into another qualifying campaign, Nigerians have so many reasons to worry about the chances of their team making it to the next World Cup. Already, the permutations have started again. Even though before the race to the 2026 World Cup started, all eyes were on Nigeria and Africa but what has played out so far is entirely different. Rwanda who stunned South Africa 2-0 at home are currently leading the group. They are on four points and are being chased by South Africa who are in second position while the almighty Super Eagles are trailing in third position with two points from a possible six points. Therefore, those who were quick to hand the group to either South Africa or Nigeria soon after the draws were made should have a rethink immediately. It is not going to be a stroll in the park for the favourites as their group opponents who are yet to taste World Cup action must be doing everything possible to break the jinx. Moreover, when pitched against bigger opponents, the smaller teams always go the extra-mile to cause an upset. So, it is the Super Eagles and the Bafana Bafana who should be wary of their less endowed opponents.
It is against this background that Nigerians who know the capacity of the Super Eagles to disappoint them are yelling on top of their voices that another disaster is looming. Those who are still angry over the Eagles failure in 2022 have since called for a complete overhauling of the team. They want the Portuguese coach, Jose Peseiro and the present Eagles to be shown the exit door. However, some are of the opinion that throwing away the baby with the bathe water at this point in time will be more costly. Therefore, they want only those basic changes that would lift the Super Eagles in their remaining eight matches. For many of us, the players are not totally useless but they are like sheep without a shepherd. If a medical doctor suddenly abandons his stethoscope to fly a Boeing 737-800 aircraft, there is bound to be disaster in the air. One can only offer what he has. It is an open secret that Peseiro right from day one has displayed lack of capacity to lead the Super Eagles. Surprisingly, he is the man the Nigeria Football Federation (NFF), both present and past, feels is the one who will lead the team to the promised land. It is not working but many of them seem not to know that the coach is a serial failure. The NFF is presently stuck with the journey man as how to pay him off has become a major problem.
Only recently, a colleague of mine jokingly suggested that Nigerians should donate money for Peseiro to be paid off. Many of us can not wait to see his back. However, even if the coach finally leaves, the problem will persist if there is no players' change of attitude towards national team assignments. The players are oftentimes as unserious minded as their coach. Most of them don't know what it means to put on the green white green jerseys. Since they know they can stray into camp and pick shirts, they do not really care. Once they are invited, the players come to while away time for the international break to be over. It is doubtful, if they are ready to spill blood for the team to win. Therefore, if Peseiro finally leaves, whoever will take over from him should be bold enough to throw the camp open for all Nigerian players who are based at home or abroad. The clamour for the home-based players to be injected into the national team has refused to die down so it is high time someone listened to the clarion call.
If that is done, those foreign based players who have this annoying sense of entitlement will sit up because they will not like to lose their positions to the local boys. And I canot conclude this piece without stating emphatically that the Super Eagles need another goalkeeper. If Francis Uzoho is maintained as the team's number one keeper, Nigerians should forget about the 2026 World Cup ticket. It may not happen because teams succeed or win crucial matches when they have in their squads reliable and dependable goalkeepers. Of course, Lionel Messi inspired Argentina at Qatar 2022 but Emiliano Martinze's heroics in goal contributed significantly to the victory. Without a doubt, his huge last-minute save to deny Randal Kolo Muani kept Argentina in the finals before the eventual triumph over France on penalties.So, the Super Eagles are already walking a tight rope but if those in charge of the team are patriotic and courageous enough to make the necessary changes, they will get their campaign back on track. Personally, I have not given up on the Eagles but I am not expecting anything from them. Blessed are those who do not expect, for they will not be disappointed.
By: James Imagwe