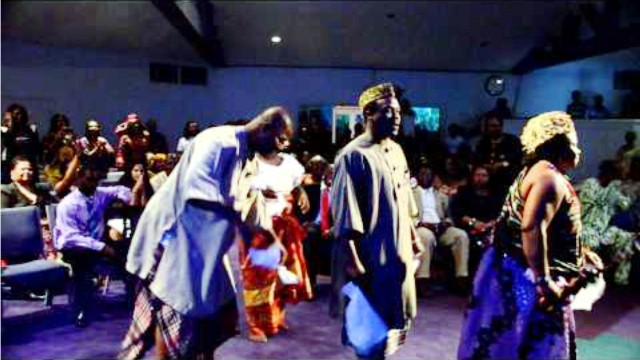 Dancing is as old as music itself. It has its root in the Bible long before the time of King David when the Israelites had Levites who danced as well as sang.
Dancing is synonymous with joy. It is a genuflection of body, mind and soul to the rhythm of pleasantries. It is a self-re-awakening of ecstasy, an expression of joyful mood. Apart from the usual dirge that occasionally accompanies the demise of kings and powerful monarchs in some parts of Africa, dancing is uniquely meant for joyful celebration.
If the above allegory is anything to go back, can we, as Nigerians, dance as we mark the 18th year anniversary of uninterrupted civil rule in our country?
The Democracy Day, as May 29 of every year has come to be known in Nigeria, is a day we set aside to celebrate the re-birth of our country that had long been held captive and prostrate by a cabal of military careerists and self-serving carpetbaggers. It, indeed, sounds a death knell for the rule of gun.
May 29 provides Nigeria a big leap forward towards self re-awakening. It will not be a bad idea, therefore, if we break into songs and dances, clink glasses of champagne or even perform the annual ritual of slapping each other's backs, either on the streets or on the pages of newspapers, all in the name of celebrating the successful completion of the 18th gear of our forward march.
Before we switch into the 19th gear, however, we should ask ourselves certain heart-to-heart questions. How far and how well has Nigeria fared in the last 18 years? What have we achieved in concrete terms? Or shouldn't we look back? And why should we look back?
These soul-searching questions are important to us as a nation to enable us project into the future.
As erudite Professor Femi Osofisan rightly noted in his foreword to a book, some years ago; "The past is certainly important, as a backdrop, to show us where we are coming from, and hence furnish us with a firm footing to confront the future. But the past is even more important as a mirror, to show us who we are in the present, and to bring us as well a reflection of who we are going to be in the future".
Sadly, most Nigerians hate to look back. Late Chief Chukwuemeka Odimegwu Ojukwu was once quoted to have said that, if the Almighty wanted men to look back, it would not have been beyond Him to provide men with a pair of eyes at the back of the head.
The late Biafran General may be right. But in truth, a country that cannot look back cannot seriously look forward to its future, to paraphrase another scholarly mind, Dan Agbese.
To appreciate our forward march, therefore, we must ask ourselves the probing question that the former Republican Party candidate in the US Presidential election, Ronald Reagan asked the American voters during the 1980 campaign for the White House: "Are you better off today than four years ago?"
By way of emphasis, are Nigerians better off today than 18 years ago?
There is no doubt that the past 18 years of civilian rule have provided us the unique opportunity to walk free and even call our leaders names without the fear of Dracula fangs. Needless to say that Nigeria is no longer a Pariah that the international community dared to touch even with the longest pole.
And of course, the standard of living has taken some leap for-ward for few Nigerians who know the path to economic fortune, just as it has been a dream world for our politicians, most of whom have not recovered from the shock of the good fortunes that democracy has thrust on their laps.
It is perhaps from the hoipolloi and deluge of the scums of the earth who live out their lives in the laps of penury that you are likely to get an earful. And they are as many as the number of civil servants,  unemployed youths, pensioners, street beggars and urchins who eke out a living on daily basis.
Nevertheless, Rome, they say, was not built in a day. Why then shall we dance not?
Even though, some of our leaders have taken us one step forward, two steps backward, or better still, making us oscillate around the circle; a handful of them deserves a pat on the back, for having the political heft to put smiles on people's faces.
So, as we celebrate the 18th annual ritual of our fledgling democracy, shall we, therefore, rise up and dance to the rhythm of our forward march, if indeed there is any? Please, never say nay to dancing.
Boye Salau
Xenophobia: What FG Must Do 
Violent riots have claimed many lives in the recent xenophobic attacks in South Africa's largest city and commercial capital, Johannesburg, with mobs targeting foreign-owned shops and stores.
South African workers say the foreigners, particularly those coming from other parts of Africa, are taking their jobs away from them. They also claim that Nigerians snatch their women from them. Violence has always occurred against foreigners which are not new in South Africa but these few weeks the attacks have turned into something else.
According to historical accounts, prior to 1994, immigrants from elsewhere faced discrimination and even violence in South Africa. After majority rule in 1994 contrary to expectations, xenophobia increased.
History recorded that between 2000 and March 2008, many deaths had occurred. Series of attacks left people dead. The attacks were motivated by xenophobia against immigrants and that prompted a number of foreign governments to begin repatriating their citizens.
There have been so many killings recorded in this past few days where South African citizens raided shops and stores of foreigners; human beings with flesh and blood are set ablaze. The South African police watched their citizens destroy people's homes, lives but did nothing about it. This act is all over the media.
The speech of South Africa's commissioner of police claimed the citizens made the right decisions. Nigerians and other foreigners feared for their lives because they didn't have the freedom to move around peacefully in that country.
South African citizens said, "foreigners have taken our businesses, jobs, and women". Shop owners who happened to be Nigerians were interviewed and it was revealed that they only employed South Africans. Car industries owned by foreigners were also destroyed.
Nigerian citizens are very angry with South Africans and do not want to see their businesses in the country. South African mobile company, MTN, was vandalised in Ibadan, southwest Nigeria despite appeals from the government for peace. Other South African companies were burnt, especially in Lagos.
Goods were looted by angry citizens who had been affected by this particular act. Transformers owned by South African companies were touched. Their embassy was also burnt where lives were claimed. MTN offices and billboards were equally destroyed and were instructed to shut down.
Surprisingly, the Nigeria police protected the firms and shot some citizens in the process. But the police should have protected our citizens as South African police did for theirs. Nigerians are still waiting for the government to say something about the present killings of our citizens in that former apartheid enclave and how drastic measures could be taken to tackle this incident.
Protesters set fire on many entrances leading to a busy mall housing South African retail store, Shoprite, and looted groceries and toiletries from the supermarket in Lagos, Nigeria's commercial centre.
The President of the National Association of Nigerian Students (NANS), Danielson Akpan, said it had concluded plans to deal severely with those behind the resurgence of xenophobic attacks on Nigerians and their businesses in South Africa. The NANS president said in an interview in what seemed like another wave of xenophobic attacks on Nigerians and nationals of other countries.
Some South Africans reportedly burnt down foreign-owned shops in the Pretoria Central Business District. The rampaging South Africans also targeted other businesses and facilities owned by Nigerians including a private medical clinic, an automobile spare parts shop and a church building, among others.
These past few days have been a bad experience for Nigerians. Therefore, our government shouldn't be slow in taking drastic measures that will serve as a warning to South Africans and other countries not to harm her citizens. The basic reason Nigerians go out to other countries is to look for greener pastures.
The bottom line of it is that the government should create job opportunities for citizens and make the country a place where people would love to stay in. Education should be valued in such a way that people would prefer to live in Nigeria rather than go to other countries to live or study.
Teachers should be paid well and valued because if we don't improve on our education Nigeria will keep going backward and fail to create skills for our youths. Let them be empowered.
Harry is a freelance journalist.
Favour Harry
It is worthy of note that within a space of one week, honourable Nigerian politicians representing, serving and making laws for the rest of Nigerians are lamenting and complaining about their pay packet and allowances as being "too small". Readers who may wish to do so, can refer to The Tide newspaper, Monday July 15, Page 21, and Monday July 22, 2019: "Kalu Laments Senators' Pay Packet" and "Our N8.5m Monthly Allowance Too Small" – Page 7.
The Chief Whip of the Senate, Orji Uzor Kalu, Ph.D, would tell us that "If I see jumbo pay that does not represent my conscience, I will speak". One week after, Oluwole Oke who represents Oriade Federal Constituency of Osun State, wondered: "How much is N8.5 million to me as a person?" Honourable Oke went on to say that "If you have to embark on research, looking at all the bills that I have sponsored in the House, you will see that those bills that I sponsored are not ones you can just come by any how".
Yes, sponsoring of bills in the House of Representatives can entail travelling to Chile, Argentina, United Kingdom, India and other countries, to be able to obtain and dig out facts to back up such bills. Apart from flight tickets, hotel bills and several other expenses connected with such patriotic sacrifices and great research activities for the good of Nigerians, there are also travel allowances and "estacode" which the Honourables claim.
When, as the Governor of the Central Bank of Nigeria, but now Emir of Kano, Alhaji Sanusi, said long ago that about 25% of the nation's budgets went into servicing the National Assembly, there were denials and controversies. Similarly, Orji Uzor Kalu would tell us that: "When I was governor, the state was buying my food, the state paid everything, but as a senator, nobody does that". Food and pension for life!
The irony here is that for such honourable leaders whose food and every other needs are paid for by governments, and others who would ask "how much is N8.5m to me as a person", constitute less than 10% of the Nigerian population. There are over 90% of Nigerians who would faint and suffer heart attack at the sight of one million naira, which is the sum of money that some Nigerian politicians can spend in less than one hour.
In a country where payment of N30,000 per month as minimum wage for public servants and where millions of people go hungry daily, there is a need to ask serious questions. One of such questions would concern the kind of mind-set of the leaders of such a nation. To people who are used to having everything free, including the food they eat, and who consider 8.5 million naira monthly allowance as "too small", the earth is a different theatre from those who wonder how they would come by the next meal.
Now, a situation where a nation is managed by a few people who know neither poverty nor hunger, and where close to 90% of the people are poor and hungry, the issue of mindset would be a decisive factor. It is true that people see things and perceive issues from different perspectives, according to their mindset and world view. It is not only a situation of one man's meat being another man's poison, but one in which two strange bed fellows cannot communicate. It is one world but different people.
Nigerians must now begin to ask questions why law-makers must travel to several countries in order to get and compile materials for bills that the people's representatives want to sponsor. While a minister "travelling to Lagos" may not "use his legs", Nigerians would want to know why a minister or lawmaker would have as many as half a dozen official vehicles, fuelled at tax payer's expense. Why separate travelling allowance in a situation where free vehicles, fuel and other comforts are also provided?
Last year Senator Shehu Sani disclosed that officially "every Nigerian senator gets N13.5 million monthly as running costs, about N200 million as constituency, while the salary is about N750,000". There are other allowances for cars, furniture, travels, wardrobe, housing, newspapers and journals, etc running into several millions for each senator.
Nigerians must wonder what pay packet and allowances would be considered not too small for the lawmakers. There are also the issues of budget padding which are clever strategies of including some hidden allowances in favour of the lawmakers, individually and collectively. It is obvious that more and more Nigerians are becoming aware that politics is not about service and patriotism but a ruthless money game. That is what money-politics is about: scramble for profit!
The situation is quite sad and honest Nigerians know and can testify that this is the truth. The sad consequence is that the zeal for productive and patriotic endeavours by the masses would diminish. If our lawmakers are not satisfied with their pay and allowances, let those of them with PhDs come over into the universities and teach and see the difference. Why do politicians scramble to become governors and then senators or ministers thereafter? Then add pension for life! How clever!
What people say, complain about and aspire to attain usually reflect their mindset and values, and for the Nigerian political elite there is hardly any evidence of patriotism and service. True leaders are those who feel the pulse of the masses and serve with unassumingness and empathy. Do we wonder why there is rising crime rate?
Dr. Amirize is a retired lecturer from the Rivers State University, PH.
Bright Amirize
The old adage that a thing of beauty is a thing of joy forever expresses the truth that the deeds of men represent their value orientation, degree of maturity and inner volition. Whether such deeds were done secretly by unknown soldiers or faceless cabals or in the open by an individual or a government, they are usually monuments for posterity. In similar manner, statements that people make casually usually reflect the mindset of such people.
Things done covertly or overtly also reveal the identities of their performers, and like Shakespeare would say: "he is well paid that is well satisfied" with his labour. What we find quite common is that many people labour for bread and quick returns while a few among humanity labour diligently for the interest of the masses and for posterity. However, those who engage in selfless and ennobling activities are usually happier and healthier in old age.
Monuments of blot are remains or legacies whose sight or memories evoke disgust in the minds of those who look at them after a long time. They are the remnants of the works of men which can tell stories about the time, mindset and circumstances which gave rise to such endeavours. Legacies and monuments which do not evoke and kindle joy and enthusiasm in the minds of those who look at them after many years, are monuments of blot.
There is an old poem entitled "Ozymandias of Egypt" by P.B.Shelley which reads in part: "My name is Ozymandias, king of kings: Look on my works, ye Mighty, and despair!…" Those familiar with that poem would remember that it has to do with "Two vast and trunkless legs of stone" in the desert. It was a monument of blot, of the irony of human pride, vanity and vaulting ambition. The monument was a colossal wreck and waste of funds, "boundless and bare, lone in sandy desert…"
In Nigeria, there have been several such projects conceived and undertaken with great expectation but later abandoned to rot and waste away, causing disgust in the minds of passers-by. From iron and steel industry projects to "party secretariats", low-cost housing estates, newsprint paper mills, to monorail projects and hotels, such monuments abound all over Nigeria.
Party secretariat projects of the General Ibrahim Babangida administration, standing as monuments of shame, tell pathetic stories about how colossal sums of money could be wasted with impunity and no compunction. In such abandoned buildings at all state headquarters were also numerous vehicles which were left to rot away. The level of vandalisation of remnants in these party secretariats was so shocking that when Babangida's pair of expensive shoes were stolen in a mosque in Minna after he left Aso Rock, some Nigerians were delightfully amused.
One of the signs of extreme degeneration, decay and debauchery in any individual or society is shamelessness. Such feeling of shamelessness can manifest in gross insensitivity to the opinions and plight of the masses and obtuse self-righteousness. The effect of a "king dancing naked in the palace" is that onlookers become corrupt. Shakespeare would say that "thieves for their robbery have authority when judges steal themselves". Loss of a feeling of shame goes along with diminution of personal responsibility.
Truly, time unfolds what plighted and clever cunning hides. Under the guise of transition to civil rule, the military did lots of injustices to the Nigerian masses, especially in the reckless manner that money was spent on projects of blot. In spite of their timidity and cowardice, Nigerians know more than what they would say about their leaders in the open. Today, much of the bamboozlements and clever talks and deeds of past leaders have made Nigerians wiser.
What appears to be victory on the part of strong persons often turn out to be short-lived while the onlookers have the opportunity to see the true nature of the man behind the mask. Erstwhile Nigerian president, Dr Goodluck Jonathan, in his book: My Transition Hours tells us that "when ambition is unbridled, when it is not restrained, when limits or boundaries are not placed on it, ambition can take a very great toll on its holder and those it is meant to serve in the case of public office".
In the case of Rivers State, specifically, there are two disturbing monuments which can be considered as representing misplaced ambition and gross negligence. These are the Mono-rail project and the Airport Hotel at Omagwa. Without passing any judgement on the conception and execution of the mono-rail project, it would not be out of place to say that it represents some blot, one way or another. Let the lesson be that no administration should embark on any large-scale project which cannot be completed within its tenure.
In the case of the Airport Hotel which now stands surrounded by a forest, the conscience of every stakeholder should be touched, to redeem the image of Rivers State by doing something immediately to clear the forest around it. We have been known to contract foreigners to run our hotels after we have run them down but let us not sell or demolish them, like Hotel Olympia. Rivers State is not short of diligent, patriotic and capable experts in various fields. Just find them!
Dr. Amirize is a retired lecturer from the Rivers State University, PH.
Bright Amirize