Breastfeeding And The MDGs Question
First week of August is
usually set aside by the United Nations as World Breastfeeding Week. It was adopted at the millennium summit in 2000 World Breastfeeding programmes have been held at this said time of the year to highlight the necessity, problems and prospects of breastfeeding.
In the previous years, emphasis had been placed on the importance of breastfeeding especially when carried out exclusively, to the child, the mother and the society at large.
Yesterday, August 7, 2014 was the climax of the programme for the 2014 edition of the World Breastfeeding week. With the slogan/theme "Breastfeeding: A Winning Goal – For Life, the 2014 World Breastfeeding week focused primarily on informing people about the Millennium Development Goals (MDGs) and how they relate to breastfeeding and infant as well as young child's feeding.
It showcased the progress made so far and the key gaps in improving breastfeeding and infant and young child feeding (IYCF), while calling attention to the importance of stepping up actions to protect, promote and support breastfeeding as a key intervention in the MDGs and in the post – 2015 era.
Finally, this year's World Breastfeeding Week also stimulated interest among young people of both genders to see the relevance of breastfeeding in today's changing world.
How is breast-feeding linked to the MDGs?
The eight (8) global Millennium Development Goals (MDGs) were set in 1990 by governments and the United Nations.
The MDGs were set to fight poverty and promote healthy and sustainable development by 2015. Goal 1: eradicating extreme Poverty and hunger no doubt could be achieved through exclusive breastfeeding and continued breastfeeding for 2-years and beyond, which does not only provide high quality nutrients and adequate energy, but can as well help prevent hunger and malnutrition.
Breastfeeding, it must be noted, is a natural and low cost way of feeding babies and children – it is affordable for everyone and does not add burdens to family budgets compared to artificial feeding eg with formula.
In promoting gender equality and empowering women, breastfeeding has been found to be a great equalizer, giving every child a fair and best start in life. Most differences in growth between sexes begin as complimentary foods are added into the diet and gender preference begins to act on feeding decisions.
Talking about reduction in child mortality, this can be readily achieved by about 13% according to research, with improved breastfeeding practices alone, and 6% with improved complimentary feeding.
In addition, about 50-60% of under 5-mortality is linked to malnutrition due to inadequate complementary feeding following poor breastfeeding practices.
Concerning improved maternal health, breastfeeding is associated with decreased maternal postpartum blood loss, breast cancer, ovarian cancer, endometrial cancer and the likelihood of bone loss post-menopause.
Breastfeeding also contributes to contraception and child spacing – reducing maternal risks eg anaemia of pregnancies too close together.
How about ensuring environmental sustainability? Breastfeeding involves less waste compared to formula production involving the diary pharmaceutical, plastics and aluminum industries and reduces the use of firewood and fossil fuels in the home.
With breastfeeding, a healthier, viable, non-polluted, non-resource intensive source of nutrition and sustenance is assured.
How Far with The MDGs Today?
While we take note of some progress, there is still a lot of "unfinished business" that require urgent attention by the government. There is no gain saying the fact that progress in achieving the various MDGs is slow with large disparities between regions.
From available data, the last 20 years witnessed a reduction in child mortality by 40%, yet almost 7 million children under five die each year and mainly from preventable diseases. Under nutrition continues to affect about a quarter of all children globally.
However, the entire idea of breastfeeding can be protected by ensuring that women and their families receive scientifically factual information and support that is independent of vested business interests, eg from baby food industry and/or professionals. Implementing and monitoring the code and WHA resolutions will help protect breastfeeding.
It can also be promoted by informing and raising awareness of the importance of breastfeeding and mobilising people to take action especially during world breastfeeding week.
The idea can also be supported by providing access to information, as killed clinical help and counselling, and practical and emotional backing to mothers to enable them initiate manage and sustain breastfeeding wherever they are. Maternity protection can help working mothers continue breastfeeding.
Sylvia ThankGod-Amadi
60 -Year – Old Man Commits Suicide After Assaulting Daughter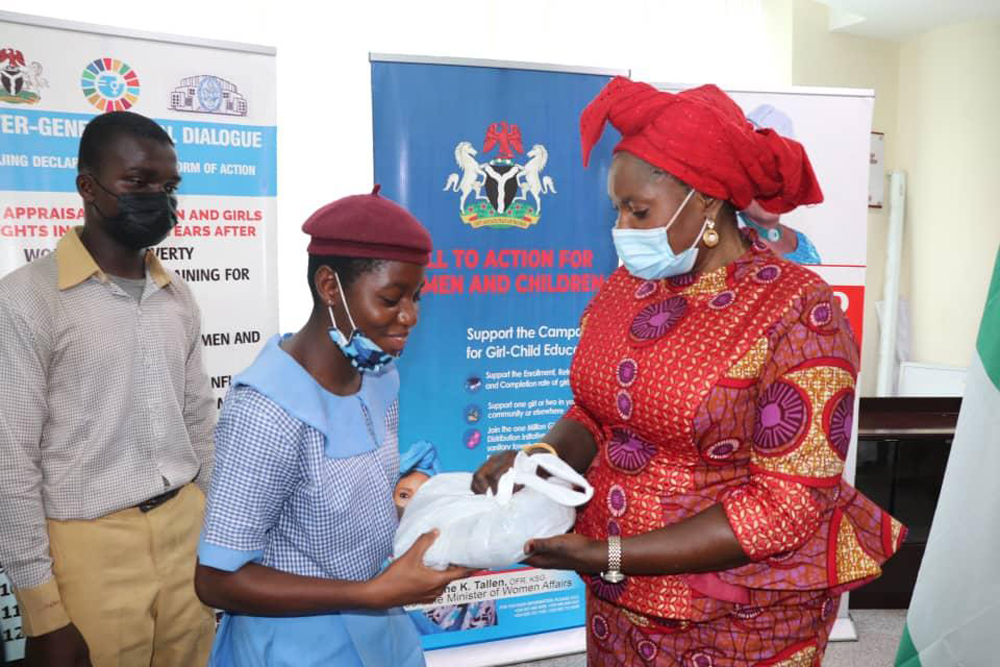 A sixty-year-old man (name withheld) has committed suicide after he was caught having sex with his biological daughter of 17 years old.
The incident occurred at Amaigbo in Nwangele Local Government Area of Imo State recently.
Report reaching The Tide, said the man denied when the news was making the rounds that he was having affair with his daughter for some years.
The Tide learnt that after his denial, the community set a close watch on him and set a surveillance on.
The cat was let out of the bag, when after about one week of his denial, he was caught on top of his daughter, having carnal knowledge of her.
According to the report, the members of his community descended on him and gave him thorough beating and stripped him naked and he was taken to the palace of the traditional ruler of the community, where they performed certain rituals to appease the land.
Apparently worried about the stigma and scandal involved, he decided to commit suicide to avoid the embarrassment he might face from the community.
When the sad news reached the wife of the man who was already in the market, out of shame, she decided to abscond.
When contacted on phone, the Imo State Commissioner of Police, Mr. Abutu Yaro said that such report had not reached his table, adding that he would find out later.
By: Joe Nwachukwu, Owerri
Women Now Drink As Much As Men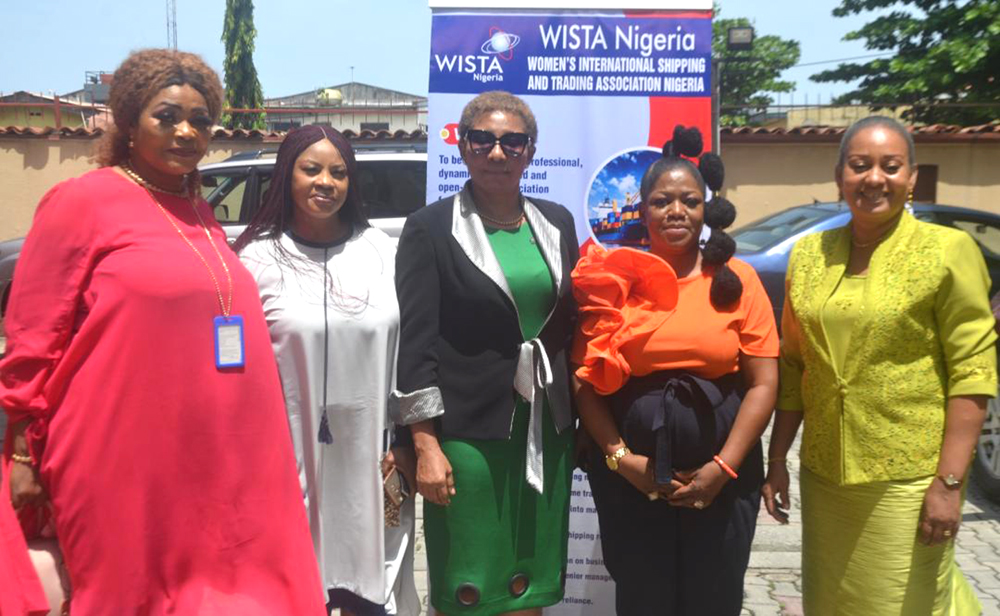 Research shows women suffer health consequences of alcohol liver disease, heart disease and cancer more quickly than men and even at lower levels of consumption.
Researchers worry the long-term effects of the Covid-19 pandemic could amplify the rise in alcohol and mental health concerns among young women.
For nearly a century, women have been closing the gender gap in alcohol consumption, binge-drinking and alcohol use disorder. What was previously a 3-1 ratio for risky drinking habits in men versus women is closer to 1-to-1 globally, a 2016 analysis of several studies suggested.
And the latest U.S. data from 2019 shows that women in their teens and early 20s reported drinking and getting drunk at higher rates than their male peers in some cases for the first time since researchers began measuring such behavior.
This trend parallels the rise in mental health concerns among young women, and researchers worry the long-term effects of the Covid-19 pandemic could amplify both patterns.
"It's not only that we're seeing women drinking more, but that they're really being affected by this physically and mental health-wise," said Dawn Sugarman, a research psychologist at McLean Hospital in Massachusetts who has studied addiction in women.
Research shows women suffer health consequences of alcohol liver disease, heart disease and cancer more quickly than men and even at lower levels .
Perhaps most concerning is that the rising gender equality in alcohol use doesn't extend to the recognition or treatment of alcohol disorders, Sugarman said. So even as some women drink more, they're often less likely to get the help they need.
Although the gender gap in alcohol consumption is narrowing among all ages, the reasons differ. For people over 26, women are increasing their alcohol consumption faster than men. Among teens and young adults, however, there's an overall decline in drinking. The decline is simply slower for women.
That may sound like progress, said Aaron White, a senior scientific adviser at the National Institute on Alcohol Abuse and Alcoholism. But it may indicate larger underlying issues.
"We have a real concern that while there might be fewer people drinking, many of those who are drinking might be doing so specifically to try to cope," White said. "And that is problematic."
Research suggests that people who drink to cope as opposed to drinking for pleasure have a higher risk of developing alcohol-use disorder. And while every individual's reasons for drinking are different, studies have found women are more likely to drink to cope than men.
From Kaiser Health.com.
Woman Sells Two Daughters For N300,000 In Ogun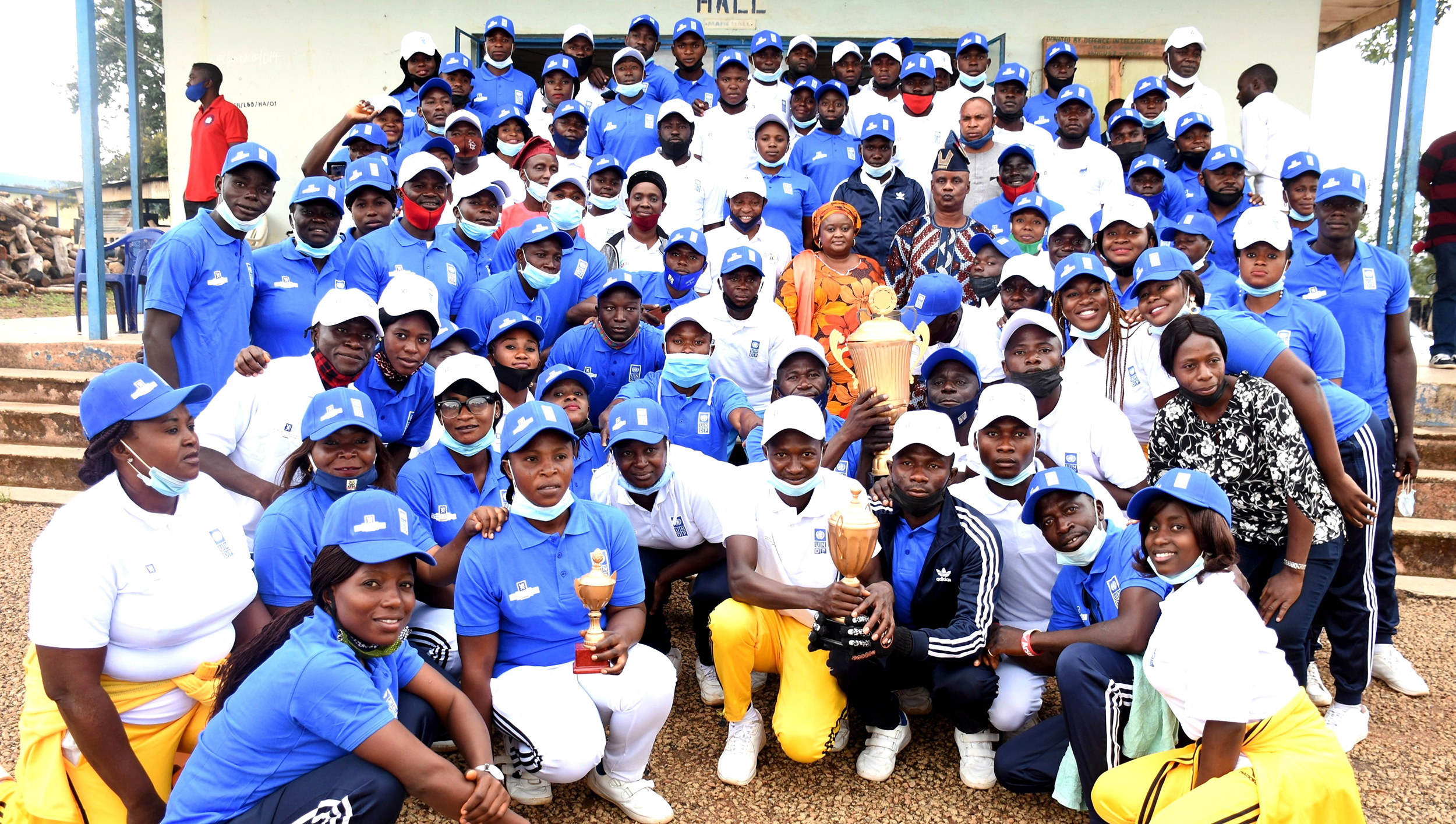 A 35-year-old housewife, Blessing Agoro, has been arrested by men of Ogun State Police Command for allegedly selling her two daughters, Semilore Agoro (four), and Deborah Agoro (two).
The suspect was arrested, following a report lodged at Redeemed Camp Divisional Police Headquarters by her husband, Oluwaseyi Agoro.
The Police Public Relations Officer in the state, DSP Abimbola Oyeyemi disclosed this in a statement, yesterday.
Oyeyemi said the husband reported that when he returned from travelling last Tuesday he couldn't find his two daughters.
The PPRO said, "The man stated further that all efforts to make his wife tell him the whereabouts of the children proved abortive, hence his report.
"Upon the report, the DPO Redeemed Camp division, CSP Alabi Akinjide, detailed his detectives to apprehend the suspect, who had already been with the camp's code of conduct department.
"On interrogation, the suspect explained to the police that her husband left home for the past two years, and while he was away, she found it difficult to cater for the two children with her other two children she had for another man.
"She stated further that while she was contemplating on what to do, one Kolawole Imoleayo introduced her to a couple in Port Harcourt who was in need of children. She sold the two daughters to the couple at the rate of N300,000.
"Her confession led to the arrest of the said intermediary, Kolawole Imoleayo. They are both assisting the police in their investigation."
The Commissioner of Police, Edward Ajogun, has ordered the transfer of the suspects to the Anti-Human Trafficking and Child Labour Unit of the State Criminal Investigation and Intelligence Department (SCID) for discreet investigation.
Oyeyemi added that Ajogun directed that the children must be rescued and brought back to their parents as soon as possible.