President Vladimir Putin's annexation of parts of Russian-occupied Ukraine, after sham referendums there,
is at least as dangerous a moment in the war as the marathon televised spectacle that prefaced Russia's invasion in February this year. Russia annexed four regions of Ukraine, namely; Donetsk, Luhansk, Kherson, and Zaporizhzhia. Together with Crimea, which it annexed in 2014, Russia now claims 20 per cent of Ukrainian territory.
With the invasion in February, Russia planned to quickly behead Kyiv's political leaders, seize large swathes of territory, and exert influence over Ukraine, perhaps, leaving some troops there. Ukraine's dogged resistance culminating in the lightning recapture of territories in the Kharkiv region has put the Kremlin on the back foot, compelling it to surge forward willy-nilly with what has ensued as its plan B.
Days earlier, Putin had warned Ukraine and the international community: "When the territorial integrity of our country is threatened … we will certainly use all the means at our disposal," adding, "it's not a bluff." The World should not squeeze at the implied nuclear weapons blackmail, but continue to push back at Putin's megalomania. His strategy is no surprise, given his history of occupying and claiming for Russia territories that do not belong to it.
Many world leaders and security experts see the annexation and the threats to use nuclear weapons as acts of desperation. The myth of the unstoppable Russian army vanished on the battlefield. Putin and his generals, and even Western security experts, had expected Russian forces to defeat Ukraine within a month, but the conflict has stretched into eight months and the invaders have suffered humiliating reversals.
Putin is disadvantaged. His carefully cultivated image of masculinity as a winner and strategist has been tarnished both domestically and internationally. Desperate, armed with the world's second-largest military, and the world's largest nuclear arsenal, and without effective institutional rail guards in the country, Putin is a dangerous cannon.
His latest tactic is to create a pretext for a full-scale mobilisation of the Russian people, rallying them to defend an imaginary invasion of Russia when Ukraine attacks invaders and pro-Russian rebels in the "annexed" areas. Using the same "defend the motherland" logic, he says the use of nuclear weapons is legal.
The vacuousness of annexation is evident on the ground. With Moscow formalising incorporation, Zaporizhzhia's provincial capital and more than 40 per cent of Donetsk are under the control of Ukraine's intrepid army, which has been reclaiming occupied territories. Unable to subdue Ukraine by conventional force, he is wielding the nuclear option.
But the United States National Security Adviser, Jake Sullivan, has warned of "catastrophic consequences for Russia" if it crosses that red line, emphasising that the United States "will respond decisively." "World peace is in jeopardy," stated the European Union's Head of Foreign Policy, Josep Borrel. "Threatening with nuclear weapons is unacceptable and a real danger to all." This unassailable fact is underlined by the United Nations Treaty on the Prohibition of Use of Nuclear Weapons, a legally binding instrument of the world body.
Ironically, Russia chairs the Security Council, the United Nations-mandated body for peace, just as many see it as the biggest threat to peace. Ukrainian Ambassador, Sergiy Kyslytsya even suggested removing Russia from the Security Council. But will this happen? That would require a vote of the United Nations General Assembly based on the recommendation of the Security Council. This has never been done. And given that Russia has a veto on the Security Council, the Council cannot recommend Russia's removal without its approval.
The dictator clarified that his military was in Ukraine, but his war was against the post-Soviet global order as a whole, and he could not accept a world dominated by the United States and European allies, describing his crusades as one of "anti-colonialism". It is ludicrous to imagine a figure like Putin building a better world. This language, as well as the madman's recent dark warning that threats of nuclear retaliation were "not a bluff," should worry us all.
Putin knows the power of spectacle, but he also knows it is not enough. Not a week after his annexation choreography, Ukrainian forces further routed his troops in the very areas Russian forces were supposed to now fully control. The attempt to draft men to replenish his dwindling forces is going terribly, with hundreds of thousands having fled already. Putin is running out of options, except for the most drastic one – the lever he can pull when all else fails.
Unfortunately, the unprecedented combination of economic and diplomatic sanctions, and exclusion from major international sporting events, has yet to produce the expected deterrent effect but has exacerbated economic problems for Russians and the rest of the world. Under the current circumstances, the international community has few options besides the potentially lethal path signalled by the United States and its North Atlantic Treaty Organisation (NATO) and European Union (EU) allies.
China can help intervene in Putin's war against Ukraine. As the only country that still has leverage over Russia, it can do so by engaging constructively with belligerents and by avoiding overt support for Moscow's military adventurism. President Xi Jinping and the ruling Communist Party need to look beyond their ongoing rivalry with the United States and NATO and their preoccupation with China's geostrategic calculations, especially unification with Taiwan and control of the South China Sea.
No one will be free from nuclear war; once hostilities escalate beyond Ukraine, its course and outcome will be unpredictable. It is therefore crucial now to cut off Putin's power. That means supporting Russians' rejection of his corrupt leadership. He can always fight the outside powers he feels besieged by, but he cannot survive a collapse in his domestic authority. The Russian dictator should be persuaded not to use Russia's nuclear stockpile of nearly 6,000 nuclear warheads.
This war must end. The West should intensify sanctions. China, recognising its role in the global economy, its slowing growth and long-term interests, should get rid of Putin to complete his isolation and impel him to withdraw. The United States, NATO, and the European Union should continue to support Ukraine, resist and work with the United Nations to seek a quick solution through enhanced tact.
That NBS' Report On Poverty Level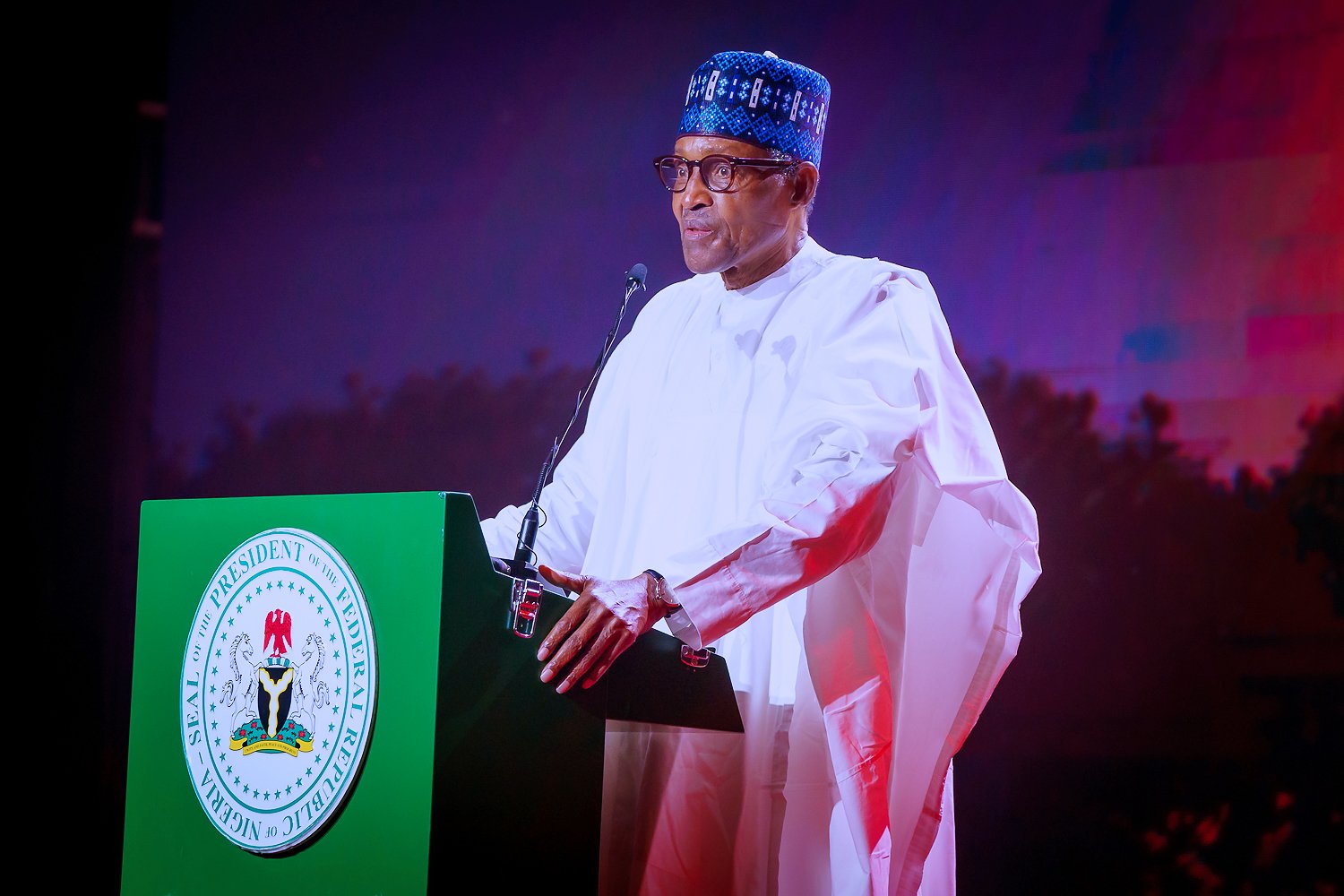 Rather than fulfil its promise of lifting 100 million Nigerians out of poverty in 2015, President Muhammadu Buhari and the All Progressives Congress (APC) government officially threw 133 million Nigerians into deeper poverty. The National Bureau of Statistics (NBS) confirmed this last week in its latest National Multidimensional Poverty Index Report.
According to the report, 63 per cent of Nigerians are poor following a lack of access to health, education, and living standards, alongside unemployment and shocks. The report shows that three out of five Nigerians live impoverished. In 2020, NBS reported that more than 80 million Nigerians lived below the poverty line. The report added that over half of the population who are multidimensionally poor cook with dung, wood or charcoal rather than clean energy.
The latest report is in tandem with the United Nations Development Programme (UNDP) requirement of a basket of goods and services needed to live a non-impoverished life valued at the current prices rather than those who live on less than two dollars a day. People who do not have an income sufficient to cover that basket are deemed to be multidimensionally poor and that is currently the reality for more than 133 million Nigerians.
Findings show that the North-West has the highest number of people in poverty at 45.49 million followed by the North-East 20.47 million, North-Central at 20.19 million, South-South at 19.66 million, South-West 16.27 million and South-East at 10.85 million. On the state profile, Kano has the highest number with 10.51 million, while the least is Abia with 1.12 million people. Inflation and insecurity are contributory factors. The report was released days after the NBS disclosed that Nigeria's inflation stood at 21.09% from October 2022.
We are not surprised by the North-South gap in poverty surveys. At the 4th Kaduna Economic and Investment Summit in 2018, Alhaji Aliko Dangote, Africa's richest man and president of the Dangote Group, spoke about the dire extent of poverty in the region. Poverty is a national problem which requires multi-level support from critical stakeholders to address. Food affordability has long become a major challenge confronting most Nigerian homes.
Basic staples have been priced beyond the reach of an average Nigerian. Even the on-season periods when prices of certain items drop, providing a window for consumers to stockpile against off-season periods, no longer count due to the national security situation. In several parts of the country where farming is the main occupation, incessant violence in communities by terrorists has made the profession a serious hazard.
Rising unemployment, inflation, and an increasingly fragile currency continue to plague people and make their lives even more miserable. We therefore call on all levels of government to intervene to provide immediate relief to more than 60% of our population and develop sustainable measures to address the growing multidimensional poverty in Nigeria. People-friendly programmes must be implemented to instil much-needed hope in the population.
In November 2020, a report by the World Poverty Clock rated Nigeria as the poverty capital of the world. According to that report, Nigeria had overtaken India, which United Nations data indicated had a population of 1.3 billion people – more than six times the population of Nigeria. Meanwhile, since Nigeria's return to democracy in 1999, each of the four successive civilian administrations had rolled out different poverty alleviation programmes. The irony, however, is that rather than decrease, the level of poverty in Nigeria seems to be worsening.
The Buhari administration announced a series of social interventions aimed at shoring up the debilitating economic situation of Nigerians in 2016. The National Social Investment Programme (NSIP) sought to, among other things, provide soft credit to 'millions of Nigerians'. Despite more than seven years of implementing the NSIP, the poverty level in the country has significantly increased, leading to widespread hunger and under-five deaths.
What is more surprising is that the managers of the NSIP expect that after defrauding many beneficiaries through underpaying them, these beneficiaries would turn around and pay back the fraudulent loans they got. The Trader Moni and other NSIP interventions were built on quicksand, driven more by politics rather than economics. Trillions of Naira have been thrown at the wind by the Federal Government with no tangible and visible outcomes for Nigerians.
To reduce poverty in Nigeria, there must be an increase in literacy rate and skill development. Nigeria has one out of every five out-of-school children in the world, according to UNICEF, with the situation in Northern Nigeria appearing to be even worse. According to data from October 2018, the country has the highest number of out-of-school children. This lack of human capital development invariably results in poverty.
Economic fragility due to an overreliance on oil revenue is another significant reason for the rising poverty levels in Nigeria. As such, diversifying economic activities is critical to give possibilities for Nigerians while maintaining economic stability. Poverty reduction can be aided by enhancing value addition in the agriculture sector. The sector currently employs a large workforce, but by growing it, the government will be able to give even more specialised jobs, allowing individuals to advance up the employment ladder.
With corruption deeply rooted in Nigeria's system and the absence of penalties for corrupt public officials, the resultant effect has been the diversion of funds intended for development projects, leading to inadequate infrastructure development and social welfare, as well as poverty. Fighting corruption is a step in the right direction to rid the nation of its rising poverty levels, and to curb corruption, a comprehensive anti-corruption campaign and strong fiscal oversight are required.
Infrastructure investment is one strategy to help the country establish a more integrated economy, which can assist in alleviating poverty. Providing reliable power, a rail network, good roads, pipe-borne water, and intervention in mass housing projects, would stimulate economic activities and empower more Nigerians. All of these initiatives, if embraced and implemented properly, can significantly reduce poverty in our country.
Combating Food Crisis In Nigeria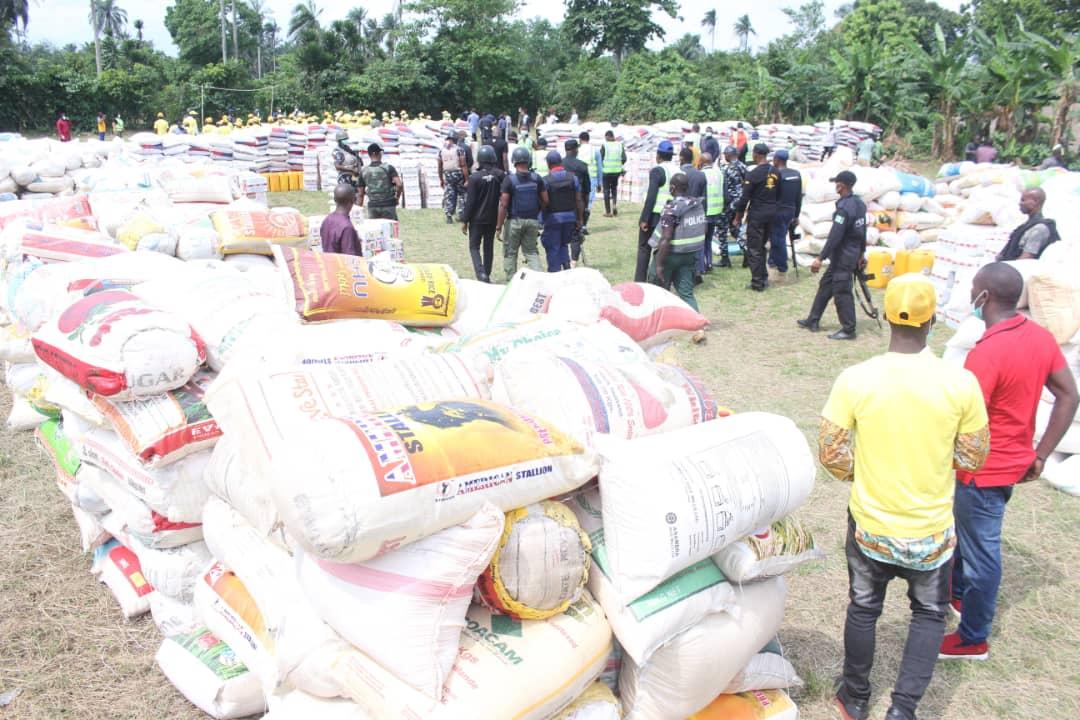 Dire economic conditions have been exacerbated by severe shortages in food supply in Nigeria. Therefore, the government should do all it can to ensure that the country is not hit by food depletion by promoting local production rather than resorting to the usual food imports. Immediate steps should also be taken to combat the threat of destructive pests.
Over the years, Nigeria has spent billions of dollars importing basic food items from other countries. Not long ago, former Minister of Agriculture, Audu Ogbe, revealed that Nigeria spent as much as $20 billion a year on food imports. This is an infamy for a country with 99.9 per cent arable land that has huge potential for agricultural development.
It can be seen that policy and institutional obstacles are the main stumbling block to Nigeria's agricultural development and agro-related industries. In addition to the lack of commitment, there has been no policy push for agro-processing and value-added tool manufacturing. Furthermore, epileptic power is a major barrier. Nigerians would not be importing food or going hungry if the right policies and structures were in place.
Reports show that more people are falling into extreme poverty daily. Some live on less than a dollar a day and are unable to eat three meals a day. About 7.1 million people in Nigeria are currently in need of humanitarian assistance, and another 1.8 million people are still living in camps for internally displaced persons in conflict-affected areas. Their main need is food. We must identify the problems associated with food production and distribution to overcome the looming hunger and food crisis.
Insecurity is a major concern currently plaguing food production, supply, and distribution. The killing of 43 rice farmers in Borno State by Boko Haram militants is still fresh in farmers' memories. Similar killings by bandits or herder/farmer conflicts have occurred across the country. Insecurity also hinders the free movement and distribution of agricultural products. These events create great fear among farmers, who are forced to abandon their farms.
Low agricultural product quality and inputs are also identified as one of the threats to food production. At a 2019 national workshop analysing agricultural input supply chains in West Africa and the Sahel sub region, agricultural experts agreed that despite population growth in Nigeria and West Africa, agricultural inputs and productivity were declining. Their position was that most farmers did not understand improved seeds and how to obtain them. Farmers' awareness in this regard must be improved.
Lack of storage is another issue in the food value chain that contributes to hunger. Sadly, more than 60 per cent of our produce perishes before it reaches the final consumer. This is because the country lacks sufficient storage facilities to keep perishable goods. Tomatoes, peppers, onions, and others are the hardest hit. These products are prone to spoilage soon after harvest.
Consequently, we call for the speedy re-introduction of various marketing boards, especially for cash crops such as cocoa, cashew, rice, and maize. The defunct marketing boards were emplaced to scale agricultural hurdles of poor financing, fluctuating prices and inability to access markets. The agricultural boards were of great help to farmers with relevant information and capacity building towards stabilising production and marketing of farm produce.
Poor transport systems and road networks have also been identified as a factor hindering an effective and efficient food distribution system. Currently, most produce is transported across the country by road on trucks. Food distribution and delivery to their respective destinations are greatly hampered by poor roads and general insecurity.
The current rice revolution policy of the government is applaudable, but not adequate. That is why the price is still on an upward swing. The availability of alternative food to rice must be the priority of governments at all levels. A situation where rice is given so much priority almost to the neglect and exclusion of other food crops the country is equally blessed with is not in the interest of the nation.
Our federal lawmakers should enact a law to compel all tiers of government to regulate prices of food and other items, guarantee food security and lessen the economic hardship on Nigerians. The legislators should meet with critical stakeholders in the country to address the frightening rise in the prices of goods. These should include captains of industry and other promoters in the economic sector on ways for a drastic reduction in prices of goods and services.
From the onset of COVID-19, global food prices have rocketed, putting pressure on the world's most fragile countries. In Nigeria, especially, soaring prices and growing insecurity are deeply felt and could foment protests and social unrest. The pain is unusually acute because purchasing power and social safety nets are virtually absent in the country, and discontent with underperforming governments is simmering.
Since local production of food is not getting the required boost, the Federal Government should reopen more borders to address the food shortage in the country. This will be a step in the right direction. Food importation could arrest Nigeria's food inflation to an extent. Making food available and taming hunger that could escalate conflicts should be the focus of our country rather than protectionism. This measure would help reduce the surging cost of food items and other necessities.
Besides the insecurity that daunts farmers, the poor state of infrastructure in rural areas where most of the farming population lives is a major impediment to Nigeria's efforts to ensure food security. State governments should correct this. The need to provide good rural roads and off-grid electricity using solar energy to improve the lives of rural residents cannot be overemphasised. States need to prioritise rural infrastructure and agriculture with strong private-sector participation.
Time To Account For 13% Derivation Refunds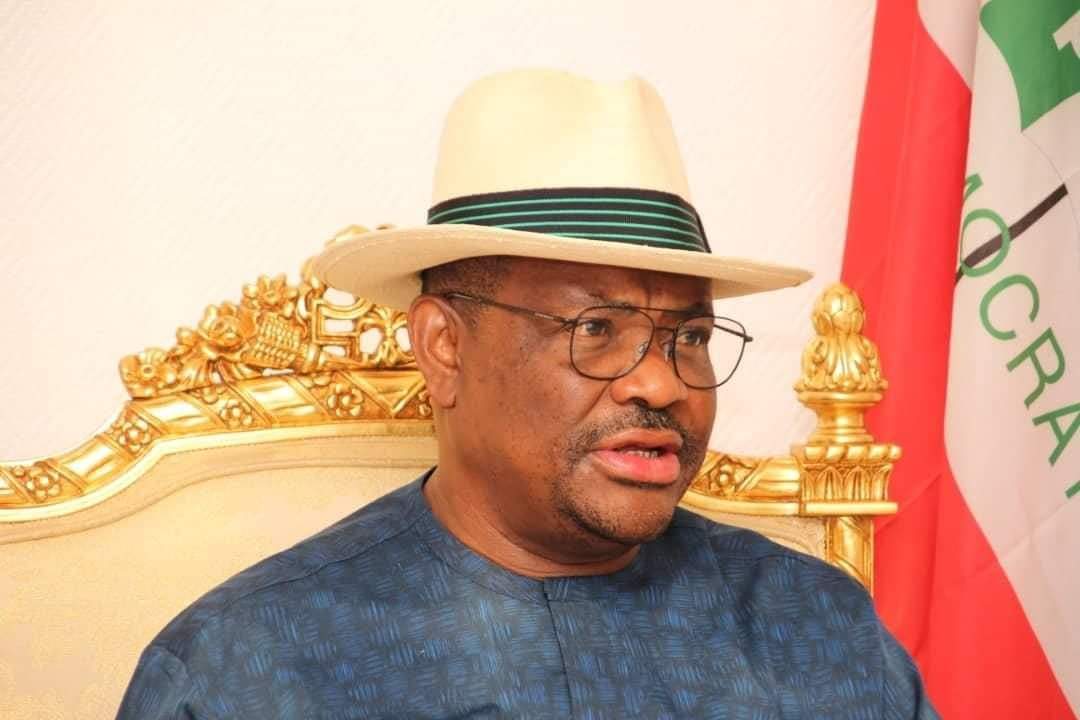 How did the other South-South states, aside from Rivers, expend their arrears of the 13 per cent derivation refunds that were illegally deducted from the oil-producing states by the Federal Government since 1999? That is the tough question on the lips of some stakeholders mostly in the affected states.
This came after the startling revelation by the Rivers State Governor, Chief Nyesom Wike, that Nigeria's President Muhammadu Buhari authorised and paid the arrears to Rivers, Bayelsa, Delta, Edo and Akwa Ibom States. Wike spoke on the development last Friday during the inauguration of the N17 billion Port Harcourt Campus of the Nigerian Law School.
Responding to those who had been seeking to know how the Rivers State Government was able to obtain funds to execute projects many of which are being inaugurated or commissioned, Wike replied that President Buhari's gesture was the major source of revenue for his projects, including the flyovers, the law school, the cancer centre, among others.
Hear him: "Monies that were not paid to the Niger Delta states since 1999 mainly 13 per cent deductions, the President approved and paid all of us in Niger Delta states." Wike had reiterated a similar remark at two separate events afterwards. Following the disclosure, stakeholders have begun to ask their governors questions on how they spent or are spending their allocations of the money.
Now that the Rivers State Chief Executive has let the cat out of the bag, some of his fellow governors in the region have come out of their comfort zones to offer explanations or tell cock-and-bull stories better told to the marines. This divulgence indicates that Wike is truly fighting for the masses, even though he stands the risk of making more enemies for himself.
Speaking on the matter through his Chief Press Secretary, Olisa Ifeajika, the Delta State governor, Ifeanyi Okowa, said the state had drawn only N30 billion from its accrued share of N270 billion from the 13 per cent derivation arrears. He said his administration opted to access its share through a bridge finance loan of N150 billion from a bank. The Delta governor declared that since the Federal Government could not pay the money in bulk, the oil-producing states agreed for some part of it to be disbursed within three years and the other within five years.
Some Bayelsa stakeholders took to social media over the slow pace of development amidst considerable resources. The big question on their lips has been what happened to Bayelsa's stake in the money paid by the Federal Government? Similar questions are asked by residents of Akwa Ibom and Edo States. While some have threatened to use the Freedom of Information (FoI) Act to compel their government to account for the money, others have called for a probe into the seemingly looted funds.
Astonishingly, some governors in the Niger Delta could receive such a tremendous amount of money in these hard times yet decline to pay salaries and pensions regularly. In some affected states, infrastructure is decrepit and development is apprehended. While Governor Wike has been building flyovers and executing other developmentally-oriented projects in his state with the windfall, the question is, what have the other governors who got a similar treasure-trove been doing with theirs?
It is time transparency and disclosure were enforced in the administration of the 13 per cent derivation by state governments. Reportedly, eight states have been benefiting from the scheme. The eight oil-producing states received about N6.589 trillion from the federation account under the derivation principle, between 2009 and 2019. Sadly, there has been little or nothing to show for such allocation in some beneficiary states as agitations for benefits continue among the people directly impacted by oil production.
For states receiving derivation payments, translucency is even more key, given the history of state governors' management of these funds. That way, the temptation to yield to corruption risks is reduced, wasteful spending is curtailed and oil-producing communities have a greater chance of getting these funds to work in their interest.
Governor Wike deserves commendation for exposing the non-performing governors in the crude oil and gas-rich Niger Delta region, who collect huge derivation funds and arrears but without any corresponding projects on the ground to justify the allocations. But for his bringing the situation to limelight, many would not have been aware of it. The other governors in the region must ensure that their funds reflect massive developmental and infrastructural projects, as seen in Rivers.
We hail President Muhammadu Buhari for authorising the payment of the funds to the deserving states and not playing politics with it, particularly since the benefiting states are virtually in the opposition Peoples Democratic Party (PDP). This is an abiding testimony to the President's political maturity and his commitment to the tenets of democracy and the rule of law. As can be seen, Buhari's release of the money has enabled the Rivers governor to embark on more projects in the state.
Unfortunately, the 13 per cent derivation which is a form of royalty for mineral owners has been hijacked for political expediency rather than meeting the needs of the host communities. There must be a paradigm shift away from political expedience in the use of the funds to employing it to maximise the social and economic welfare of the oil-producing communities in particular and the state in general.
An energy expert and former adviser at Nigeria Extractive Industries Transparency Initiative (NEITI), Garuba Dauda, said extractive revenues face a huge utilisation challenge at both national and subnational levels in Nigeria. He stressed that there were far-reaching accountability gaps in the management of oil revenues at both national and subnational levels of government, especially the 13 per cent derivation.
Accountability remains key if benefit transfer must get to the citizens. The need to imbibe and integrate corporate best practices in the oil and gas industry in Nigeria must include holding the state governments accountable for disbursement of the 13 per cent derivation funds. Oil-producing communities in derivation-receiving states must be seen to be enjoying the dividends of the derivation.