Tackling Gender Inequality In Nigeria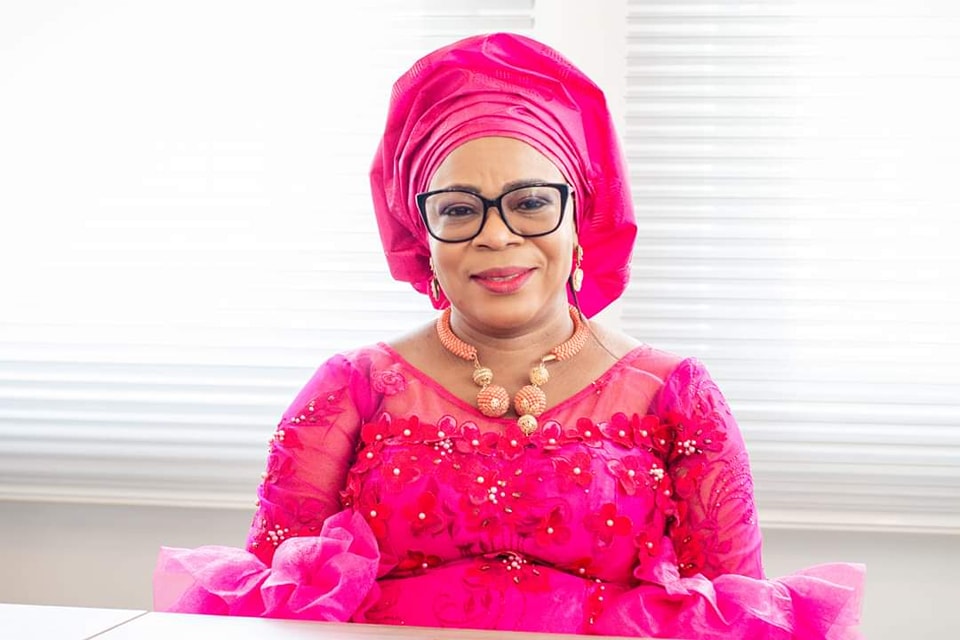 Gender inequality has been an issue of public discourse and great concern to many in Nigeria, especially the womenfolk, who are said to have been marginalised and deprived of certain rights and privileges in the socio-economic cum political development of Nigeria.
However, over the years, the federal and some states government have begun to take steps to tackle the issues of gender imbalance.
The word gender describes the socially-constructed roles and responsibilities that societies consider appropriate for men and women.
Gender inequality is the unequal treatment or perceptions of individuals wholly or partly due to their gender sex. This means that gender equality is attained when men and women have equal power and equal opportunities for financial independence, education and personal development. It is a fundamental human right which is essential to achieve peaceful societies, with full human potential and sustainable development.
The United Nations has been in the forefront in advocating gender parity and balance. The United Nation's Secretary-General, Mr. Antonio Guterres has stated that achieving gender equality and empowering women and girls is the unfinished business of our time and the greatest human rights challenge in our world.
Within the UN's first year, the Economic and Social Council established its Commission on the Status of Women, as the principal global policy -making body dedicated exclusively to gender equality and advancement of women. Women's rights as a human right was part of international human rights law by the Universal Declaration of Human Rights which was adopted by the UN General Assembly on 10 December, 1948.
As the international feminist movement began to gain momentum during the 1970's, the General Assembly declared 1975 as the International Women's Year and organised the first World Conference on Women, held in Mexico City.
The Nigerian Constitution provides for gender equality and discrimination, though women continue to suffer injustices and marginalization. This could be as a result of discriminatory laws, religious and cultural norms, gender stereotypes, low levels of education and the effect of poverty on women.
Despite these hurdles, some women had worked through to hold key leadership positions in Nigeria, leaving behind majority of women in all spheres where they have been historically excluded and discriminated against.
Rivers State, in recent times has been in the forefront of promoting women's rights and closing the gender gap, especially in politics. Specifically, gender-related legislations have come into effect to impact on the rights of women and also empower them to rise to their potentials. Some of the legislations include; Rivers State Abolition of Female Circumcision Law,No.2; 2001; Rivers State Law on Reproductive Health,2003; School's Rights (Parents, Children and Teachers)Law; No. 2, 2005; Child Rights Law, 2009; Violence Against Women Prohibition Law, 2020. Similarly, the 9th Assembly has carried out several measures to ensure that issues that concern women were given priority attention. One of the measures is the "Rivers State Prohibition of the Curtailment of the Rights of Women to Share in Family Property Bill,2022", which has passed public hearing state.
At the political and administrative levels, more women have been empowered to contribute to the Socio-Economic and political development of the state. A lot of women have been appointed judges and Permanent Secretaries, while in the last seven years the state has had a female deputy governor, with the possibility of continuity in 2023.
However, gender equality in Nigeria was rated at 0.34% in 2020 according to World Bank sources. Also, Nigeria ranked 139th out of 153 countries, the worst since 2006, according to a data from a 2021 Global Gender Gap Index by the World Economic Forum(WEF).
These reports which show disparities in access to education, proper health and employment in Nigeria had lead to temporal or permanent disabilities, mental health disorders and others.
But the struggle to bridge the inequality gap in Nigeria started subtly and unconsciously in 1929 during the Aba Women's riot. Though, over the years, remarkable growth has been recorded which is evident in the noticeable presence in all spheres of life in Nigeria. It is also evident that topmost gender issues in Nigeria include gender based violence, education parity, child marriage and pregnancy, economic inequality due to discriminatory employment practices cum unrecognized domestic work and political exclusion.
Reports have it that one in every three Nigerian women had suffered physical or sexual violence. According to the 2018 Nigeria Demographic and Health Survey, 31% of women between the ages of 15 and 49 have experienced sexual violence, while 9% have experienced sexual violence. Also,36% of once married Nigerian women have suffered spousal violence. It also reported that Nigeria has a prevalence of female genital mutilation, at least 20% of Nigerian women between ages 15 and 49 were circumcised as of 2018.
Incidents reported include situations where Nigerian women are in greater danger of molestation by the law enforcement officers. This explains the reason why more women featured prominently in the ENDSARS protests against police brutality in October, 2020. Greater number of women were victims of targeted violence by law enforcement.  In 2019, after police raided two Abuja night clubs and arrested sixty-five women on suspicion of prostitution, they reportedly raped those who could not afford bail. Also, inter-ethnic, religious and generalized bandits in the northern States and kidnapping across many parts of the south tend to have similar impact.
Many girls especially from poor families still face some types of gender discrimination mostly in education. Reports have it that access to education for school age girls in Nigeria is also low. Statistics from Nigeria's Universal Basic Education Commission  (UBEC) showed that males had higher enrolment numbers for basic education as of 2018. In 2019 in the West African Senior Certificate  Examination (WASSCE) in Nigeria, only 48.30 percent of the total number of candidates  were female. Meanwhile, Nigerian girls have shown incredible excellence in potentials. According to UBEC, females had the most basic education promotion and completion rates. Moreso, 50% of the candidates who got five credits, including English and Mathematics in 2019, WASSCE were females.
Economic inequality and discriminatory employment practices are indications that Nigerian women still experience gender discrepancy. Even though women comprise slightly less than 50% of Nigeria's population, they account for over 70% of those in extreme poverty. A lot of these women do not own bank accounts, making more than half of them financially excluded.
According to the International Labour Organisation,  Nigerian women are still discriminated against in terms of wage parity, inadequate maternity leave, sexual harassment and slow promotion to top managerial positions.
According to Mckinsey Global Institute, Nigeria's Gross Domestic Product (GDP) could grow by 23% by 2025 if women took part in the economy at the same level with men. Also, an economist in IMF  Africa Department, Monique Newiak stated that if Nigeria reduced  gender inequality both in the labour market, in political representation, education, legal rights and also by improving health outcomes for women, the economy could grow on average by as much as 1.25 percentage points more which would steer it towards development.
Percentage of female lawmakers in the South African, Senegalese and Ethiopian parliament is 46,41 and 38 percent respectively. However, in 2022, Nigeria was 184 out of 187 countries in the Inter-Parliamentary  Union (IPU) global ranking of women in national parliaments, This means that the country's  ranking is poor in comparism with other countries in Africa.
Meanwhile, Rivers State is the only State in Nigeria where there is a policy for women to run for political offices in the state since 2017, Governor Nyesom Wike insisted that the Vice chairmanship  seat in all the 23 local governments areas of the state be reserved for women, in addition of 150 councillors in local government areas. The administration also made history in the state for the first time when it produced the first female Deputy Governor, Dr Ipalibo Harry Banigo.
It is of note that gender issues suffered by Nigerian women calls for the complete enforcement of human rights laws, development of a comprehensive framework for women's  protection in the country, domestication  of the Violence Against Persons(prohibition) Act, also development of legislation and framework to guide 35% affirmative action in states across the country.
By: Ibinabo Ogolo
CWG: Nigeria Wins Another Gold In Women's Relay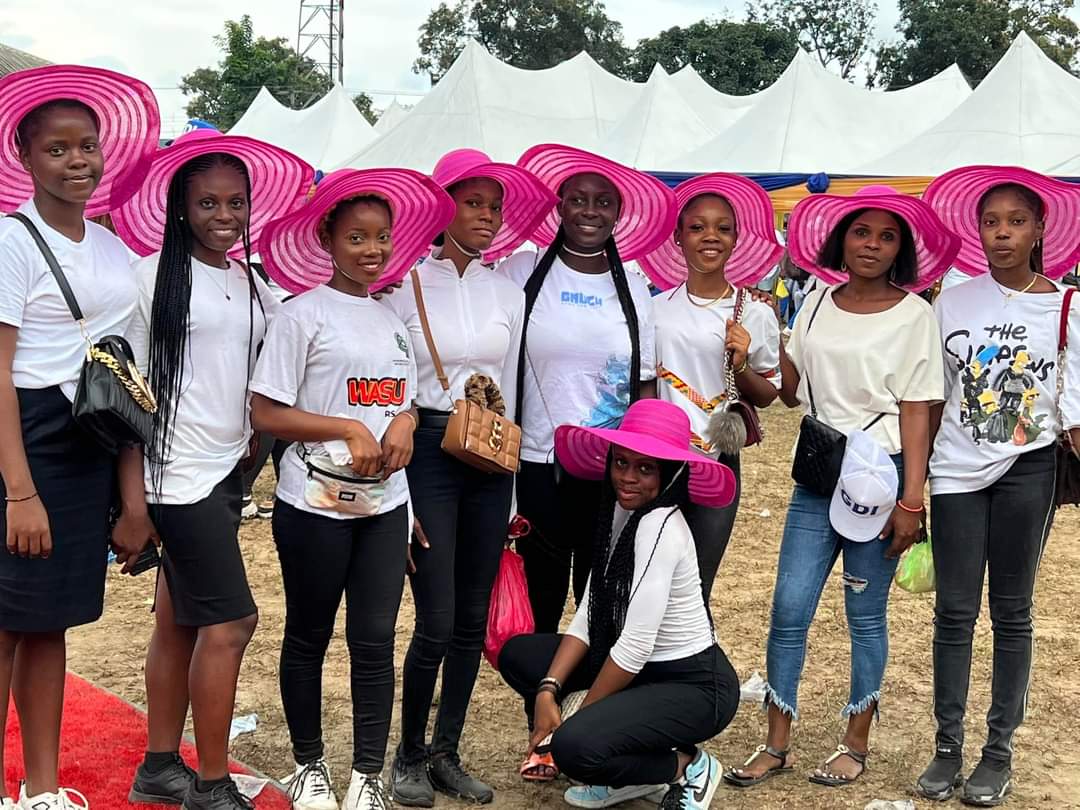 Nigeria's team, inspired by World Commonwealth Games champion, Tobi Amusan has won another gold in the women's 4 x 100 relay race.
The four of Tobi Amusan, Favour Ofili, Rosemary Chukwuma and Grace Nwokocha ran fervently to clinch another gold in the 4x100m women's relay event on Sunday with a time of 42.10s, thereby, setting another African record.
The men's team finished behind England to win silver in the final of the 4x100m relay.
The women's victory in the relay was coming just after Amusan successfully defended her title at the Alexander Stadium on Sunday in the women's 100m hurdles final.
Amusan was able to run a Games record of 12.30s, setting other records as well, and becoming the first world champion to win gold and the first Nigerian athlete to do the same.
Amusan was one of the favourites to get the gold at the tournament following her impressive showing at the World Athletics Championships in Oregon, the United States, which saw her break multiple records to win Nigeria's first gold at the World Championships.
Having done it on another continent, Amusan made sure to replicate that fine display in Europe, proving that it was no fluke and that it was indeed her time.
The 25-year-old ran a blistering 12.30secs to claim the gold and also set a new Games Record in Birmingham.
Speaking after her victory, Amusan said, ""Honestly, I believe in my abilities but I was not expecting a world record at these championships.
"The goal is always just to execute well and get the win. So the world record is a bonus. I knew I had it in me but I could not believe it when I saw it on the screen after the semis.
"Before the final, I just tried to stay calm and to do my best. I took a deep breath knowing that I have some goals to accomplish and it worked pretty well. I knew it was very fast but not this fast."
Nigeria's team, inspired by World Commonwealth Games champion, Tobi Amusan has won another gold in the women's 4 x 100 relay race.
The four of Tobi Amusan, Favour Ofili, Rosemary Chukwuma and Grace Nwokocha ran fervently to clinch another gold in the 4x100m women's relay event on Sunday with a time of 42.10s, thereby, setting another African record.
The men's team finished behind England to win silver in the final of the 4x100m relay.
Menopause : Coping With The Transition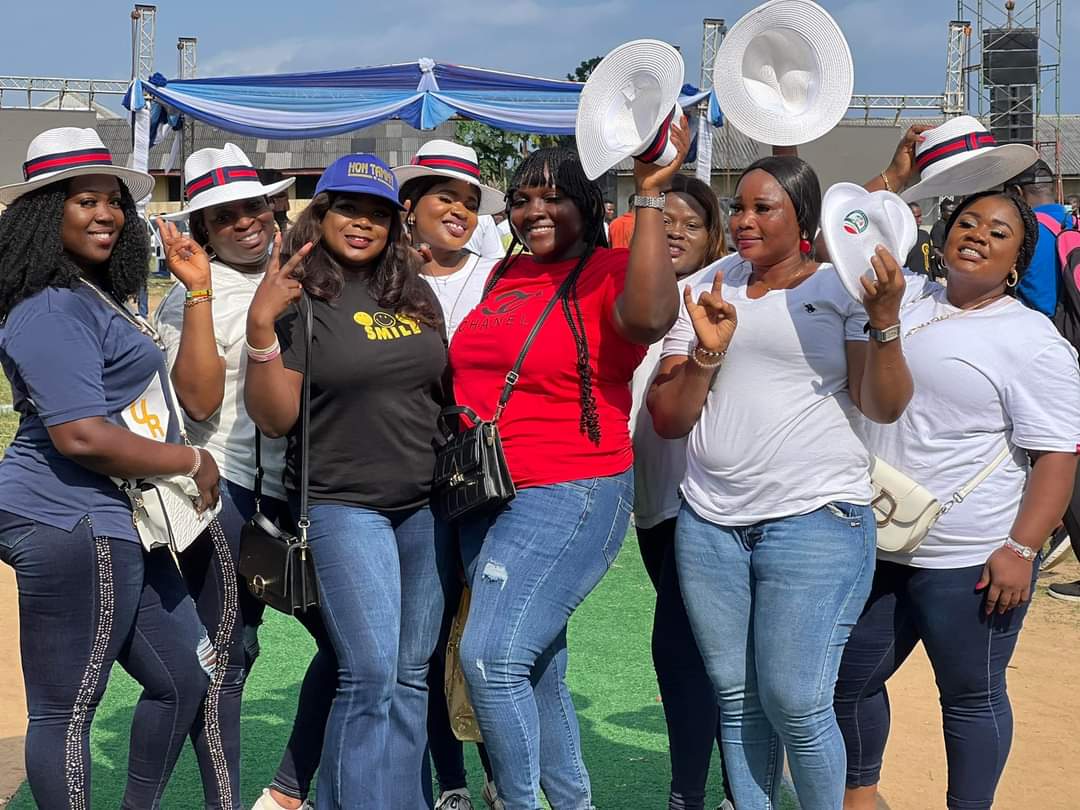 Menopause, a universal reproductive phenomenon is of great concern to many women as they advance in age. This is as a result of insufficient knowledge and understanding and lack of available information to assist them and their families during the period of transition.  Menopause is the natural and inevitable part of a woman's life. It is the end of a women's menstrual cycle which inevitably marks the end of her reproductive years.
Naturally, women are born with all their eggs, which are stored in their ovaries. Their ovaries also make the hormones estrogen and progesterone, which control their period (menstruation) and the release of eggs (ovulation). Menopause happens when the ovaries no longer release eggs every month, leading to the stoppage of menstruation. Menopause is a regular part of aging when it happens after the age of 40.
However,some women can go through menopause early. This could be as a result of surgery or damage of their ovaries during cancer treatments and is known as premature menopause.
According to studies natural menopause is different in each woman and comes in three stages.  Perimenopause is the first stage which usually begins several years before menopause, the ovaries slowly make less estrogen and at this point stop releasing eggs. Many women at this stage start experiencing menopause symptoms.  Menopause is the second stage. This is one year after the menstruation has stopped. The ovaries have stopped releasing eggs and making most of their estrogen.  Postmenopause, the third and final stage happens years after menopause.  Menopausal symptoms such as hot flashes usually ease. But health risks related to the loss of estrogen increase as women get older.
In a medically reviewed study by Dr Gabriela Pichardo in June, 2022,she revealed that, most women nearing menopause would begin experiencing some array of what are called Vasomotor symptoms (VMS). The most common is hot flashes, sudden feelings of warmth that spread over the upper body, often with blushing and sweating. These flashes can range from being  mild in most women to severe in others.
Dr Pichardo added that, women may also notice uneven or missed periods, vagina dryness,sore breasts, leading to more  frequent urination, lack of sleep, emotional changes, dry skin, eyes and mouth. Other symptoms which develop later include, fatigue, depression, crankiness, racing heart, headaches, joint and muscle aches  and pains, weight gain, hair loss and changes in sex drive.
Other symptoms according to other researchers include facial hair increase, being angry /agitated /impatient or abusive, being teary or crying for no reason, reduced or enlarged breasts size, burning feet on "fire", dizziness, increased appetite, leg cramps and restless legs, low self -esteem," going crazy", anxiety, poor memory, dyspareumia, post – menopausal bleeding and lack of energy.
Reports indicate that the most prospective mean age of menopause for women in the United States is 52 years. These ages stand in  contrast to the mean ages for menopause of 51 years for United Kingdom, 50 years for China,50 years for Japan,48 years for Nigeria, 47 years for Pakistan, 45 years for India and 44 years in the Philippines.
Reports also have it that there are particular cultural beliefs which impact on women's understanding and reactions to menopause.  Widespread  in a belief that sexual intercourse would no longer be possible after menopause. That menstrual periods are considered to cleanse the body of semen. If women have intercourse after menopause it is believed that semen will remain in the body and produce stomach bloating and then death.
Consequently, lack of knowledge about menopause made some women misinterpret symptoms as signs of serious illness .
In different interviews with The Tide in Port Harcourt, some women in their 50s expressed their experiences concerning menopausal symptoms.
"I am 53  years old and Iam just experiencing menopausal symptoms. My period is irregular.  I feel heat most times all over my body which makes me uncomfortable and at times extreme cold and then few minutes later heat again. I discussed it with some people, they said it was menopause, that it is a phase that will pass", said a civil servant resident in D/Line area of Port Harcourt.
Another respondent, a teacher in a government secondary  school in Iwofe area of Port Harcourt, Rivers State shared her experience.
"I know about menopause, so when I started experiencing the symptoms, I went to see a doctor to confirm. I was 45 years then and just had my last twin children. I experienced hot flashes from head to toe, hotness of body, restlessness, constant sweating like Iam pregnant, fever, body pains, irregular periods,low sex drive, eating different things like "esu" (nature chalk). Infact, I felt like I ate poison and needed cure. I went to the doctor and was diagnosed as adinomyosis and was given drugs.
Sharing similar experiences,another respondent, an estate surveyor based in Port Harcourt stated thus:
"I started experiencing menopause symptoms at 44 years.  I did not understand my body at first . I thought I was going crazy.  I experienced lack of concentration, restlessness, distractions, mild hot flashes, waist pain, increased stomach, weak teeth and bones, weaker eye sight, lack of interest in sex. Infact, I did not believe what was happening to me. I had to discuss the situation with an older woman who told me that it was menopause".
Also, a staff in one of the media organisations in Rivers State told The Tide that:
"I noticed the symptoms at 47 years old, with hot flashes, especially in my breast area, hotness of body sometimes and cold shivers often times, low energy, infact holding a bottle of water was a problem, body pains, irregular periods, large appetite, fainting experiences, dizziness  and vaginal dryness.  I did not understand that it was menopause".
The management and treatment of menopausal symptoms depend on each individual woman's experiences. Studies have it that healthy living, herbal and complementary therapies are the solutions.
However, many women can cope with mild menopausal symptoms and do not need to take any medications or use therapies.  Some women may manage their symptoms well with lifestyle measures such as eating well and getting regular physical activity. Other women with symptoms that are affecting their quality of life will need to seek treatment to help them manage their symptoms.
Menopause is  a unique experience for all women, and a range of management options are available for the different symptoms including healthy living, menopausal hormone therapy or MHT, treatments to manage vaginal dryness. Non –  hormonal prescription medications and complementary therapies. Though some treatments are well supported by valid scientific research, it is important and advisable to see a doctor before you start a treatment.
Coping with menopausal symptoms can be helped by balanced and nutritional diet, exercise and relaxation.  Healthy weight is important  though some studies have suggested that exercise can reduce hot flashes.  Women should reduce intake of caffeine, alcohol  and spicy foods, stop smoking.  Rather, they should eat foods with phytoestrogens such as whole bean soy products, whole grains barley, brown rice), legumes (beans). To manage hot flashes, carry small hand fans, use water facial spray, have cool drinks available, wear layers of clothing so you can take off what you need to when you are hot. Meanwhile, reports have it that many women suggested that more information should be made available on menopause to prepare women, educate family members and help reduce negative connotations and family conflict, especially with their spouses during the period of transition,  since experiences by many women had it that a loss of libido was often misinterpreted by their partners  that they were having an affair.
Also, information should be passed on by mothers and grannies to daughters.
It is therefore, suggested that community education may have more benefit if directed towards men as well as women.
Also reported are, that most health workers, especially in developing countries lack adequate resources or understanding on how to approach the topic or give appropriate advice to women.
A Rivers State Government Matron/Nurse in an interview stated that she has worked  as a nurse with the primary health care management board for several years, there are no such programmes for women on menopause.
According to her, "basically we deal with women on child bearing age, the partners we work with have not come out with such programmes. However, government should partner with menopause associations to help women in the state," she said.
In a related interview, a medical doctor who works in a government hospital in Port Harcourt, Rivers State, stated that in developed countries government encourages women to go for regular check of their reproductive system at least once a year,  free of charge or some on discounts . In Nigeria, a lot of women are not aware of the transition to menopause and its implications, because they are nonchalant about their health status. The doctors are overstressed and cannot help in giving talks to women about menopause at every given opportunity. Another worrisome issue is that, some women lie about their age, some even take ten years off their normal age, which is a problem.
However, since 2009, the International Menopause Society  (IMS) in collaboration with the World Health Organisation(WHO) has designated October 18 every year to be celebrated as World Menopause Awareness Day. The purpose of the day is to raise awareness of menopause and support options available for improving health and well-being of women as they age.
This is an opportunity for the Rivers State  Ministry of Health and the  Women Affairs counterpart to partner with relevant associations and groups to sensitise  women in the urban and rural areas in the aspect of understanding  menopause, its attributes, symptoms, management and healthy ageing.
By: Ibinabo Ogolo
How To Reduce Unwanted Pregnancy In Young Women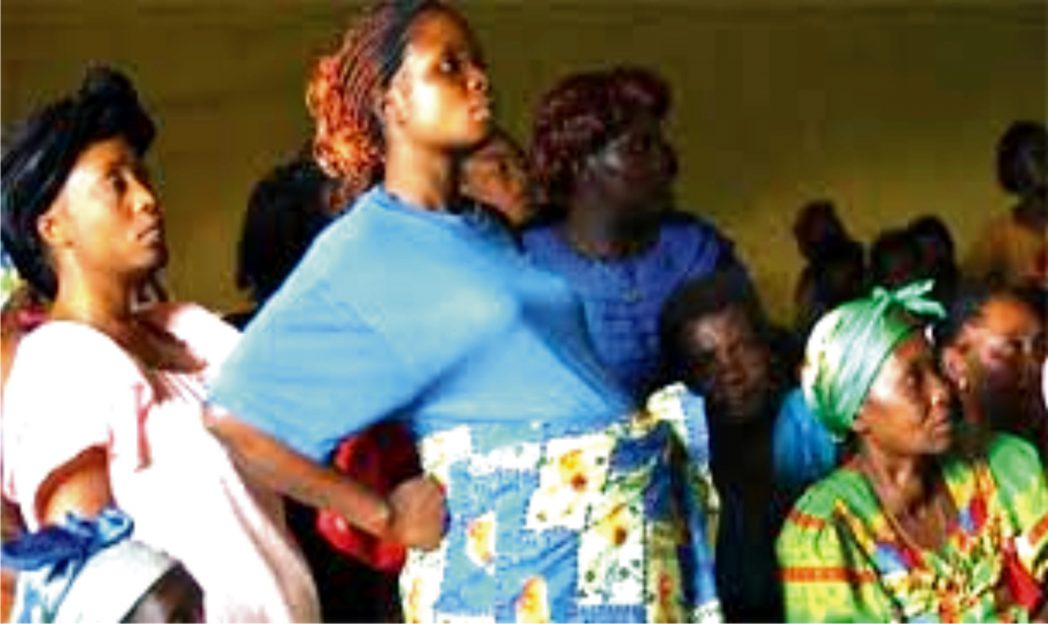 Handling teenage girls has always been a problem because most of them cannot separate their left from their right. As minors, they interact with the opposite sex inappropriately without being aware of the consequences.
Some adults claim that young women go after them.  A lot of havoc has occurred where female teenagers are impregnated by either their teachers or neighbours.
It is worrisome to see a female child being impregnated by unknown person despite all the expenses on that young woman's education. That kind of situation can ruin the girl's future if not properly handled.
Many parents at one time or the other have raised alarm about harassment of their children but became helpless when unwanted pregnancies occur. Many are of the view that such scenarios should be discouraged.
A school teacher, Marian Udoh, said that charity begins at home and that parents should start teaching their female children from the age of two. She noted that parents should inculcate in the children the habit of opposite sex of same parents not bathing together.
She said that due to the intelligence exhibited by children of nowadays, that it is important to teach them the 'dos' and 'don'ts'.
She maintained that the teaching should be balanced in a way that while you teach the female children about inappropriate advances and attitudes, the schools should also stress that good behaviour should be imbibed in children.
According to her, churches should not be left out in teaching and inculcating good morals into the children.
Mrs Udoh advised that parents should be proactive in dealing with inappropriate interaction with teenage girls.
A pharmacist, Ike Maxwell, said that conversation between a tutor and a school girl should end in the class and that after class hours, it should just end at exchanging greetings.
He recalled that while in his place of primary assignment during the National Youth Service Corp (NYSC), some of the school girls made advances to him but he resisted and became friendly with a female Corp member.
A teacher, Monday Gom, said parents should be able to educate teenagers on the consequences of making advances to males.  He said even when some of his female students harassed him, he never fell into their hands since he was aware of the consequences.
According to him, any interaction between a student and a tutor should be in the staff room where other teachers are present and not in enclosed environment.
He said a situation where a teacher and a student are found in enclosed environment, there is the likelihood of any form of harassment.  He said, school managers should keep their eyes on teachers especially in crowded schools.
His words: "Adults should not take advantage of the naive nature of some of the minors and so look out for where there are many ladies."
Mr Loveday Okocha asked: "What about the female parents?" He said the home where the parents reside should be the breeding ground where the parents should teach the girl-child the dos and don'ts.
He described the home as the starting point and platform where the mother is the head, who should teach the girls what is right.
At home level, she said parents should be able to know what girls need since that is where everything germinates as the kind of communication amongst them matters a lot.
According to him, schools should engage counsellors, who from time to time teach the girls what to do and it takes God-fearing teachers to resist such offers from teenagers.
A legal practitioner, Mike Oghenedo, said nothing can be done as far as the law is there to checkmate.  He said the present generation is one in which the children have been taught to be outspoken.
He said instead of attaining age 18, which is the consent age, teenagers nowadays start expressing themselves below the age and wondered why the senior ones who are more mature and know the law, who may not want to be imprisoned, who know that the future is brighter and take better decisions, still misbehave.
As he puts it: "The tendencies are there before some of the minors turn 18".
A public servant, Amos Joe, said apart from parents, uncles and aunts should also speak the truth to the young ones.
In his word: "When your conscience is dirty, you are defeated and have nothing to say".
He recalled an African adage which says that "it takes a whole community to raise a child".  He advised that uncles should interact with the teenagers at home so that when they are outside, they know what to say or do and stressed that the female children should be equipped with the right information.
A head teacher, Mary Igwe, said parents should be involved in the process because as a parent, you know how the child relates with the teacher.
She suggested that schools should domesticate laws that will punish school teachers who may have unnecessary intimacy with students.
Her words: "School managers should advise pupils and students in the devotion every morning on how to relate with teachers".
When we talk about inappropriate interaction, it is just discipline on the part of the bigger person.  Interaction can take place depending on the topic and there should be limit to it.  Parents should not be careless about their girl-children.
Some responsible  teachers over time have complained about female students harassing them and that at the end of the day, they got it hot.
Apart from legislation and laws, reduction of inappropriate interaction amongst teenagers and minors seems to be difficult but there are things that should be done to curb it.
Teachers should communicate with students on academics in schools and up to their houses.
Parents should be close to their daughters and monitor them so that they can open up when they are molested.
Years back, it was hard to see teenagers being molested or harassed by school managers as some of them married their school girls on a normal ground unlike these days.
Really, it is worrisome to see and hear that a girl in a high school was allegedly harassed and impregnated by a man who may not get her married at the end of the day.
Since parents cannot know and see what their wards do always, they should have close relationship with their children at home while school operators continue to sensitise minors in schools day by day.
By: Eunice Choko-Kayode