Menopause : Coping With The Transition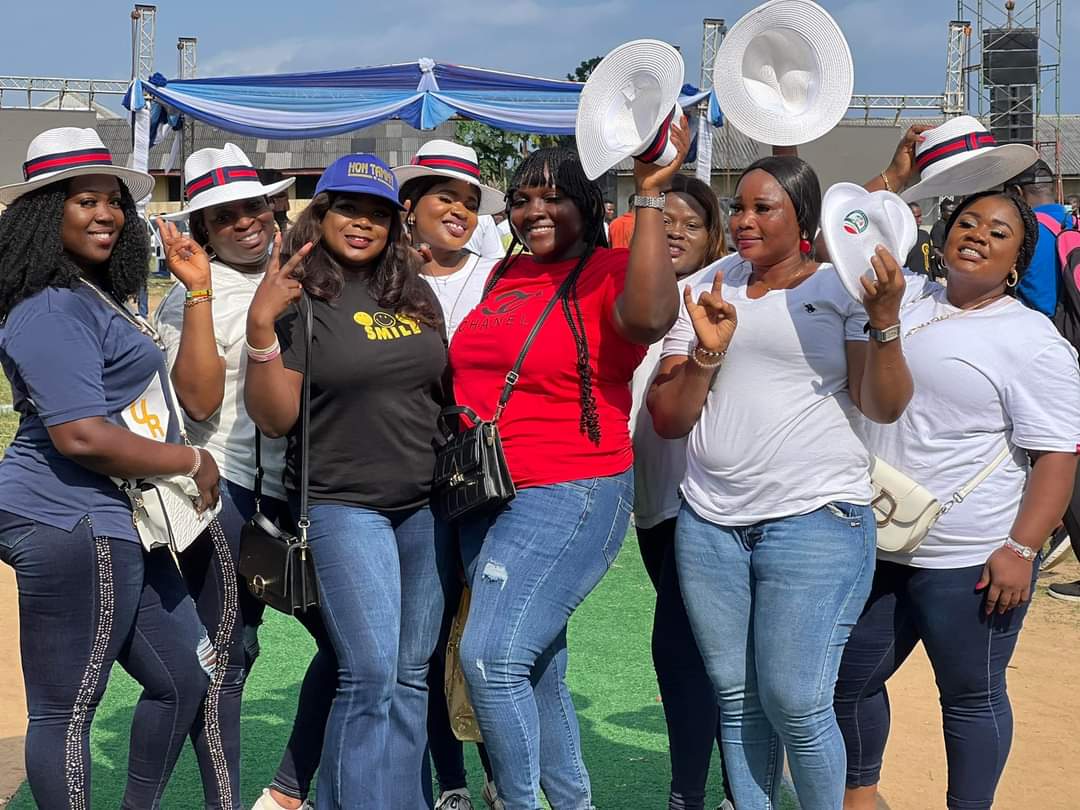 Menopause, a universal reproductive phenomenon is of great concern to many women as they advance in age. This is as a result of insufficient knowledge and understanding and lack of available information to assist them and their families during the period of transition.  Menopause is the natural and inevitable part of a woman's life. It is the end of a women's menstrual cycle which inevitably marks the end of her reproductive years.
Naturally, women are born with all their eggs, which are stored in their ovaries. Their ovaries also make the hormones estrogen and progesterone, which control their period (menstruation) and the release of eggs (ovulation). Menopause happens when the ovaries no longer release eggs every month, leading to the stoppage of menstruation. Menopause is a regular part of aging when it happens after the age of 40.
However,some women can go through menopause early. This could be as a result of surgery or damage of their ovaries during cancer treatments and is known as premature menopause.
According to studies natural menopause is different in each woman and comes in three stages.  Perimenopause is the first stage which usually begins several years before menopause, the ovaries slowly make less estrogen and at this point stop releasing eggs. Many women at this stage start experiencing menopause symptoms.  Menopause is the second stage. This is one year after the menstruation has stopped. The ovaries have stopped releasing eggs and making most of their estrogen.  Postmenopause, the third and final stage happens years after menopause.  Menopausal symptoms such as hot flashes usually ease. But health risks related to the loss of estrogen increase as women get older.
In a medically reviewed study by Dr Gabriela Pichardo in June, 2022,she revealed that, most women nearing menopause would begin experiencing some array of what are called Vasomotor symptoms (VMS). The most common is hot flashes, sudden feelings of warmth that spread over the upper body, often with blushing and sweating. These flashes can range from being  mild in most women to severe in others.
Dr Pichardo added that, women may also notice uneven or missed periods, vagina dryness,sore breasts, leading to more  frequent urination, lack of sleep, emotional changes, dry skin, eyes and mouth. Other symptoms which develop later include, fatigue, depression, crankiness, racing heart, headaches, joint and muscle aches  and pains, weight gain, hair loss and changes in sex drive.
Other symptoms according to other researchers include facial hair increase, being angry /agitated /impatient or abusive, being teary or crying for no reason, reduced or enlarged breasts size, burning feet on "fire", dizziness, increased appetite, leg cramps and restless legs, low self -esteem," going crazy", anxiety, poor memory, dyspareumia, post – menopausal bleeding and lack of energy.
Reports indicate that the most prospective mean age of menopause for women in the United States is 52 years. These ages stand in  contrast to the mean ages for menopause of 51 years for United Kingdom, 50 years for China,50 years for Japan,48 years for Nigeria, 47 years for Pakistan, 45 years for India and 44 years in the Philippines.
Reports also have it that there are particular cultural beliefs which impact on women's understanding and reactions to menopause.  Widespread  in a belief that sexual intercourse would no longer be possible after menopause. That menstrual periods are considered to cleanse the body of semen. If women have intercourse after menopause it is believed that semen will remain in the body and produce stomach bloating and then death.
Consequently, lack of knowledge about menopause made some women misinterpret symptoms as signs of serious illness .
In different interviews with The Tide in Port Harcourt, some women in their 50s expressed their experiences concerning menopausal symptoms.
"I am 53  years old and Iam just experiencing menopausal symptoms. My period is irregular.  I feel heat most times all over my body which makes me uncomfortable and at times extreme cold and then few minutes later heat again. I discussed it with some people, they said it was menopause, that it is a phase that will pass", said a civil servant resident in D/Line area of Port Harcourt.
Another respondent, a teacher in a government secondary  school in Iwofe area of Port Harcourt, Rivers State shared her experience.
"I know about menopause, so when I started experiencing the symptoms, I went to see a doctor to confirm. I was 45 years then and just had my last twin children. I experienced hot flashes from head to toe, hotness of body, restlessness, constant sweating like Iam pregnant, fever, body pains, irregular periods,low sex drive, eating different things like "esu" (nature chalk). Infact, I felt like I ate poison and needed cure. I went to the doctor and was diagnosed as adinomyosis and was given drugs.
Sharing similar experiences,another respondent, an estate surveyor based in Port Harcourt stated thus:
"I started experiencing menopause symptoms at 44 years.  I did not understand my body at first . I thought I was going crazy.  I experienced lack of concentration, restlessness, distractions, mild hot flashes, waist pain, increased stomach, weak teeth and bones, weaker eye sight, lack of interest in sex. Infact, I did not believe what was happening to me. I had to discuss the situation with an older woman who told me that it was menopause".
Also, a staff in one of the media organisations in Rivers State told The Tide that:
"I noticed the symptoms at 47 years old, with hot flashes, especially in my breast area, hotness of body sometimes and cold shivers often times, low energy, infact holding a bottle of water was a problem, body pains, irregular periods, large appetite, fainting experiences, dizziness  and vaginal dryness.  I did not understand that it was menopause".
The management and treatment of menopausal symptoms depend on each individual woman's experiences. Studies have it that healthy living, herbal and complementary therapies are the solutions.
However, many women can cope with mild menopausal symptoms and do not need to take any medications or use therapies.  Some women may manage their symptoms well with lifestyle measures such as eating well and getting regular physical activity. Other women with symptoms that are affecting their quality of life will need to seek treatment to help them manage their symptoms.
Menopause is  a unique experience for all women, and a range of management options are available for the different symptoms including healthy living, menopausal hormone therapy or MHT, treatments to manage vaginal dryness. Non –  hormonal prescription medications and complementary therapies. Though some treatments are well supported by valid scientific research, it is important and advisable to see a doctor before you start a treatment.
Coping with menopausal symptoms can be helped by balanced and nutritional diet, exercise and relaxation.  Healthy weight is important  though some studies have suggested that exercise can reduce hot flashes.  Women should reduce intake of caffeine, alcohol  and spicy foods, stop smoking.  Rather, they should eat foods with phytoestrogens such as whole bean soy products, whole grains barley, brown rice), legumes (beans). To manage hot flashes, carry small hand fans, use water facial spray, have cool drinks available, wear layers of clothing so you can take off what you need to when you are hot. Meanwhile, reports have it that many women suggested that more information should be made available on menopause to prepare women, educate family members and help reduce negative connotations and family conflict, especially with their spouses during the period of transition,  since experiences by many women had it that a loss of libido was often misinterpreted by their partners  that they were having an affair.
Also, information should be passed on by mothers and grannies to daughters.
It is therefore, suggested that community education may have more benefit if directed towards men as well as women.
Also reported are, that most health workers, especially in developing countries lack adequate resources or understanding on how to approach the topic or give appropriate advice to women.
A Rivers State Government Matron/Nurse in an interview stated that she has worked  as a nurse with the primary health care management board for several years, there are no such programmes for women on menopause.
According to her, "basically we deal with women on child bearing age, the partners we work with have not come out with such programmes. However, government should partner with menopause associations to help women in the state," she said.
In a related interview, a medical doctor who works in a government hospital in Port Harcourt, Rivers State, stated that in developed countries government encourages women to go for regular check of their reproductive system at least once a year,  free of charge or some on discounts . In Nigeria, a lot of women are not aware of the transition to menopause and its implications, because they are nonchalant about their health status. The doctors are overstressed and cannot help in giving talks to women about menopause at every given opportunity. Another worrisome issue is that, some women lie about their age, some even take ten years off their normal age, which is a problem.
However, since 2009, the International Menopause Society  (IMS) in collaboration with the World Health Organisation(WHO) has designated October 18 every year to be celebrated as World Menopause Awareness Day. The purpose of the day is to raise awareness of menopause and support options available for improving health and well-being of women as they age.
This is an opportunity for the Rivers State  Ministry of Health and the  Women Affairs counterpart to partner with relevant associations and groups to sensitise  women in the urban and rural areas in the aspect of understanding  menopause, its attributes, symptoms, management and healthy ageing.
By: Ibinabo Ogolo
Should Couples Share Family Responsibilities?
Splitting of expenses in homes has existed since the origin of marriage between man and woman- a situation where a man will contribute and a woman will also contribute her own little way in the home.
In years past, when did not they engage in skilled or professional jobs, mothers used to get crops from the farms and prepare food for their households with the fathers supporting with money to pick others things that cannot be got from farm.
Since the men were more engaged in semi-skilled jobs, they were responsible for children school fees, house rents for those who lived in the urban areas where they do not own houses of their own.
These days, some ladies feel that expenses in the homes should not be shared. They feel they should relax and be taken care of since their husbands are the breadwinners. They feel that men should be the sole providers.
Sometimes, they make comments like, I didn't come to suffer. House responsibilities ranging from school fees, house upkeeps, even a pack of matches and seasoning cubes which are little things a lady should be able to provide in a home are left for the man.
There is this woman who would always wait for her husband to come home and provide every little item in the house, including bills in the neighbourhood.
Some women are in marriage with the mindset that when divorce occurs, they will have to share the property available before she leaves.
Some are lenient in telling their husbands the kind of responsibility they want to take while they claim that they are not ready to take much tasks.
Interestingly, there are men who don't want their wives to work or do business and are ready to provide whatever demands their wives may make. They don't like collecting any kobo from their wives instead they prefer to borrow from outside. Even when bills come, they are ready to pay. There is the ego syndrome in some people. Perhaps they do not want a situation where their wives will boast that when there was no money they took care of the home.
One bad thing about couples not sharing responsibilities is that par adventure, the man is not there, the woman will find it difficult to cope with some of the tasks. It is better for women to get used to some of the tasks while the man is there.
A man who expressed his views about this issue, Mr Amos, said that marriage is spiritual. He said since some people go into marriage for going sake. He said they go into marriage because of money so they are not qualified.
According to him, women who are taking care of their homes should be commended. Some women feel that their husbands money is general while the woman's money is personal.
A banker, Mr Ekong Effiong, said there is no need splitting expenses in home. He is of the opinion that the wife should do what she handle while he takes case of what he can take.
He boasted that he can handle the affairs of his home and will not depend on his wife's income.
A pharmacist, Mrs. Theresa Jacobs, said that the man should be able to cater for the house and to split expenses. If you split the expenses in the house, what about the pains the woman undergoes in the labour room.
A business woman, Mrs Rose Oni, said togetherness in marriage should not be only in the other room. It should be in all affairs in the home. She said since marriage is for togetherness, expenses at home should be handled between husband and wife.
She said this is not the era where one party handles all expenses.
A commercial bus driver, Nkume Ojim said, every woman is supposed to support her husband. Where is her money supposed to be if not in her husband's house, he queried.
He said if the man does not have, the woman should support and vice versa.
A nurse, Agatha Mark said that she does not like to share her money with anybody or do a joint account because according to her, her husband will use it to flex outside home.
She maintained that days are gone when mothers were suffering to fend for the home and said that the men are supposed to take care of all expenses.
No matter how live is in any home, if there is no money, things will definitely flow well. Because of the current realities, many men may not be able to meet up.
Couples should practice what will work for them. If from the beginning, couples have agreed to share bills, so be it.
Some women will vow that no man can eat their money, but you may discover that they do it behind to deceived others in the public.
By: Eunice Choko-Kayode
Nigerian Women And 35% Affirmative Action
The 2023 General Elections have come and gone. Inauguration of elected political officers has also taken place, both at the federal and state levels. Legislative matters have taken off. Appointment of Ministers of the Federal Republic of Nigeria has been concluded and portfolios assigned to them by the Presidency. The Ministers without wasting time have resumed work.
Since the return of democracy two decades ago, women generally have done well wherever they found themselves. At the National Assembly, at the executive, even in the judiciary, they have been showcasing their talents.
When we talk about women's participation in politics, a lot of them have excelled. The wife of the President, Senator Oluremi Tinubu was at the Red chambers recently. Justice Mary Odili became a Justice of the Supreme Court of Nigeria (JSC) before her retirement. The former Deputy Governor of Rivers State, Dr. Ipalibo Harry Banigo was elected into the Senate this year. Prof Ngozi Odu became the Deputy Governor of Rivers State after the 2023 gubernatorial elections.
Our own Dr. Ngozi Okonjo-Iweala is the General Director of the World Trade Organization (WTO). She was a former Minister of Finance and later, Foreign Affairs. Mrs. Blessing Nsiegbe was a member of the House of Representatives, who represented the Port Harcourt Constituency II.
Mrs. Victoria Nyeche is a member of the Rivers State House of Assembly. A veteran journalist, Dr. Abike Dabiri Erewa, was a member of the House of Representatives. Later on, she was appointed a presidential aide on diaspora. Senator Betty Apiafi from Rivers State was elected into the House of Representatives, representing Rivers and later became an elected Senator. Only a few can be mentioned due to shortage of time and space.
They are competent, creaative, hard working and innovative.  They are amazons. With such number and others that cannot be mentioned here, women are asking for more elective and appointive positions.  More steps should be taken by all to achieve 35 percent of women participation in politics.  Nigerian women have little space in leadership positions.
It is worrisome to note that out of 48 Ministers that were appointed recently, only nine were women.  This shows a very low percentage at the Federal Executive Council.  The Supreme Court verdict stated that women should be allotted 35percent, but it has not been realised.
The Governor of Kwara State, Abdulrazaak, has tried in the area of empowering women.  If Kwara State can implement that, why would others not follow suit?  There has to be the political will for others to do the needful.
It would interest you to know that the youngest House of Representatives member is from Kwara State.  First,  she was endorsed by her political ward, constituency and State.  If her people did not endorse her, she would not have been there.
Others are disregarding women and relegating them to the background.  States nominate women for the Federal to show action.  Any state that does not do it should be reminded.
Lagos State Governor, Babajide Sanwo-Olu, also has tried to showcase gender equality.  Governor Yahaya Bello of Kogi State as well recognised the importance of women in decision making.  Those are politicians who understand that men and women can work together.
Former Governor Nyesom Wike of Rivers State is also an exemplary person in that respect. His was second to none. In some western states, we have some female deputy governors who have served and are still serving.
Political will is working in Rwanda.  People are going there.  In Namibia, the practice  is 50 men and 50 women in parliament.  All over the world, women are included in politics and those countries which engage women in decision making, their economies are always moving forward.  They  experience improved economies.  In South Africa, it is practised.
Nigeria has never had a female Vice President not to talk about President.  Liberia had Johnson Sirleaf as President.    There has not been a female Governor, except in Anambra State where Mrs Victoria Etiaba was in acting capacity when the then governor, Peter Obi was absent.
Although there have been female deputy governors.   In Rivers State, for example, in the last administration of Governor Nyesom Wike, the slot was for women. Dr. Ipalibo Harry Banigo, was the deputy governor while Prof Ngozi Nma Odu is the deputy governor currently.  This is highly commendable as it shows a women-friendly leadership.
Not just that, the former Governor of Rivers State, Chief Nyesom Wike during his tenure ensured that vice chairpersons of the 23 local government areas were women.
Nigerian women will continue to ask for more.  Let government promote women employment and increase women participation in politics.  Appointment of women as heads of Ministeries,  Departments and Agencies (MDAs) is necessary at this time in the history of Nigeria.
Women should be appointed heads of boards and not just members.  Chairpersons and secretaries of political parties can be left for women.
Nigerian women won the case in court over 35 percent Affirmative Action.  The United Nations (UN) Declaration on 35percent as well as the laws binding it should be implemented by the Nigerian government.  Gender policies should be supported.
If women have to be elected into the parliament, there should be orientation and awareness from the grassroots.  International Federation of Female Lawyers (FIDA), Nigerian Association of Women Journalists (NAWOJ), National Council of Women Societies (NCWS), and others as a matter of fact should begin to sensitise women in the markets,  offices, farms and homes on the need to support their own when elections come. Women in disability need not be left out.  NAWOJ particularly should use the media to increase awareness on women.
Curriculum planners should emphasise the inclusion of gender policies in relation to women.   If it is there,  more emphasis should be made on the teaching.  The women are soliciting from the academia for the teaching and learning of gender equality in schools and the gains associated with it.
Government is for everyone.  Going by the definition of democracy, 'It is government of the people, by the people and for the people', so women should be involved in governance.
There are key areas that should be left for women in terms of ministerial appointments.  Health is one of them.  It is supposed to be manned by  a woman.  At the Senate, Dr. Ipalibo Harry Banigo, representing Rivers West Senatorial District,  is the chairperson, Senate Committee on Health. That is a good one.
One of the female Ministers, Dr Betty Edu from Cross River State, was assigned Minister of Humanitarian Affairs. The  Health Ministry should have been better handled by her as a female medical practitioner.   When you talk about healthcare, women will understand  more because of the rigorous processes they undergo during pregnancies and child bearing.  They are mostly concerned and affected.  The girl child grows into womanhood.  The woman carries pregnancy for nine months and gets the baby delivered either through caesarean operation or normal delivery with pains.    The pains associated with childbirth and other consequences, she alone undergoes.  She nurses and nurtures the baby to adolescence and into adulthood.  All maternal and infant mortality issues rest squarely on the woman.   So, health issues generally from childhood to adulthood are that of women.  Women should man the Health Ministry.
Another area is finance.  This is because women manage little resources they have in homes.  Women will be able to manage the nation's resources to boost the economy better.
With the low enrollment of the girl-child in schools due to unwanted pregnancies, child labour, househelps, underage marriage, etc., a female Minister of Education can tackle the problem.
Government has the powers in their hands so they can do it.  Gender equality is possible.  Men and women can work side by side,  that is what Nigeria needs.
So far, Nigerian women are asking for more.
By: Eunice Choko-Kayode
Factors Couples Should Consider Before Having Children
Lately and sadly, some women have formed the habit of killing and maiming  both their biological and adopted children.  Sometimes, they use rat poisoning and other harmful substances on the children.
Hardly any day passes without hearing that a mother has allegedly carried out such ugly act on a child.  Sometimes they use hot water, grounded hot pepper, mutter pestle and all manner of clubs on children.
Some of the reasons range from psychological, emotional, financial and many other factors.  No matter how difficult family matters can be, they can be sorted out without hurting the children.  It should be condemned that a woman will be so wicked to kill a child she carried for nine months.
This issue concerns women the more so they should have the number of children they can cater for.  They should also ensure that they have children with men who will cater for the same children.   Women should not have children for the fun of it.
In some local villages,  you see a young woman of 20 to 25 years being proud of having even two children outside wedlock.  She will go about boasting when some young women are still preparing to go into marriage even at 30.
It will be surprising to note that she does not have or cannot hold any man responsible for those children.
During solemnization of marriages between couples, one of the issues that is always prayed for is having of children as soon as they are joined in Holy matrimony.  'Your children shall surround your table. You shall see your children's children and so on'.  The church,  family and friends expect that after nine months of marriage, the couple is expected to invite the same people for churching of women and dedication of a baby.
Of course, that's the joy of every family.  Any family that does not get a child after a few years of marriage is not always happy. As a woman after marriage, you get some jokes reminding you that in the next one year, pepper soup and the likes should be expected.  So, its normal.
When children come, should they be punished for any little provocation?  When some women have emotional and psychological problems, they vent their angers on children.
Couples should know the number of children to have.  There should be mental readiness. In the case of single motherhood, the woman should be ready to shoulder such responsibility.  The case of going into the world to multiply should be ruled out.
It is worrisome to hear that a woman killed her two children because her husband refused to keep money for feeding. Definitely she is the one to lose after going through the pains of child birth.
A lot of factors should be considered by couples such as mental health.  The two should be mentally fit before giving birth to children.
Financial capability is very important.  You cannot have children you cannot feed. Money must available to run the affairs of the home especially with the high standard of living. Financial adjustments have to be made for couples to tackle family challenges.
There has to be mutual understanding between the man and wife in things that concern the children.
Couples should be ready to carry the responsibility because children come with a lot of responsibilities and accommodation is very necessary.
Some women give birth and subject their children to child labour and send some out as housemaids.  Before deciding to have children, there should be thorough thinking.  You could have had children when things were going well, but when things begin to go bad, a lot of counselling should come in.
There must be a budget plan for the family. The environment has to be conducive.  The issue of genotype is very important so as to avoid having children with sickle cell anaemia (SS).  This can be so frustrating to parents.  Psychological evaluation must be carried out by couples before marriage.
Economic factors such as Joblessness on one parent to complement each other in contributing to the family.  Educational factors must be considered because the children must go to school.
Women should work on their temperament knowing that children can annoy their parents.  Providing for the child and being there for the child when he or she needs you is very important.  Sometimes when children do not get what want, they tend to be stubborn.  But mothers should know how to handle such situations when they arise.
Let's assume that some factors were considered by couples before marriage on how many children they should have, paradventure things began to go bad, couples can make amendments.
The consideration for support system is a factor that should not be left out in marriage.  If anything happens, who do you leave your child for?
People should not have babies when they are not ready.  Do not  have a child with someone who is not psychologically ready. Women should not endanger the lives of children any longer.  One thing is having children and another is catering for them.
One should not have children because others are having and at the end of the day, in the course of little provocation, the child's life is cut short.
Children did not bring themselves to the planet earth.  They were given birth to by man and woman, whether married or unmarried.  No amount of provocation should make a woman kill either her biological or foster child.
Women should have the number of children they can cater for in case difficult situations arise.
By: Eunice Choko-Kayode