Osun Poll: Cynosure Of All Eyes
With less than 24 hours to the July 16, 2022 governorship election in Osun State, voters seem to be prepared to elect a governor that will take charge of the affairs of the state in the next four years. Incumbent All Progressives Congress (APC) candidate, Governor Gboyega Oyetola, is eligible for re-election and has been renominated by his party. Nigeria's electoral umpire, the Independent National Electoral Commission (INEC) says it is totally ready to conduct tomorrow's election.
The primaries, which were held between 16 February and 12 March, 2022, resulted in Oyetola winning the APC nomination for a second time, albeit amid whimpers from his primary challengers. For the main opposition Peoples Democratic Party (PDP), longtime internal feuds led to two parallel primaries being held as a faction nominated former senatorial candidate, Dotun Babayemi, while the group recognised by the national PDP nominated former Senator for Osun West, Ademola Adeleke, the party's 2018 nominee. INEC recognised Adeleke as the legitimate PDP contender.
The election will be a straight battle between Oyetola and Adeleke. This will be a replica of a similar outing in 2018, which was obviously a fierce battle between both candidates. But, two other parties, the Accord Party (AP) and the Labour Party (LP), would also make crucial impacts if they work harder to earn a victory. In all, the election will feature 15 political parties and candidates. Expectations are rife that tomorrow's poll will be generously managed in terms of logistics than last month's Ekiti ballot.
The Osun voting will once again demonstrate the degree of INEC's preparedness and capability for the 2023 general elections. The vote-casting should mark the inception of a great shift to galvanise voters, especially the youths. Therefore, Osun people should equip themselves with their Permanent Voter Cards (PVCs) and troop into their polling booths to practise their franchise because their votes will count. They should resist any enticement to sell their PVCs. Capacity and courage are required from INEC to conduct a transparent voting exercise to enable the people to decide who their next governor will be.
INEC's innovation in applying technology to the nation's elections is quite estimable, as it has infused confidence in the country's electoral process. The Bimodal Verification Accreditation System (BVAS) deployed by the commission comes across to have functioned more efficiently during the Ekiti election in June, as observed by the British High Commission and other election observers, unlike in Edo, Ondo, and Anambra States. The commission needs to improve on its feat in Osun.
An essential question is the security situation, especially in the face of some reported clashes in parts of the state. In one recent example, the collection of PVCs was disrupted in Erin Oke and Erin Ijesha Wards of Oriade Local Government Area, resulting in the loss of 46 voter cards. The commission has to act quickly to meet with relevant stakeholders for endorsement of the Peace Accord by political parties and candidates under the auspices of the National Peace Committee.
Major political parties in Osun have been exchanging mutual allegations of planned violence. The police should take prescient measures, deploy their intelligence-gathering machinery and apprehend anyone plotting mayhem. They should beam their searchlight on leaders of the transport unions, who have become the main perpetrators of political and electoral violence in the South-West. They and their sponsors should be ruthlessly dealt with. This will send a strong message to others that the 2023 elections will no longer be business as usual.
INEC must proactively curb vote buying. The unprecedented buying of votes that characterised the governorship election in Ekiti State should not be replicated in Osun to stave off the election from being exposed to massive fraud.  Nigerians must do everything within their means to protect the voting processes of the Osun poll from being hijacked and manipulated by the powers that be. It could be uncontainable if vote buying is authorised to repeat in tomorrow's guber poll the same way it was done in Ekiti.
The obvious outcome of vote buying is that it is gradually becoming the bane of democracy in Nigeria. For a democratic nation, the electorate are slowly losing their voting power by exchanging it for money and other material things. And by so doing, there is a big distortion and hindrance to the idea of a free and fair election which ensures that the electorate elect the leaders they deem fit to rule them.
Furthermore, the rampant spread of vote buying is acting as a catalyst for the destruction and death of democracy in the country and also acting as a hindrance to the possibilities of good governance. Political parties which cannot provide capable candidates to govern the country but can afford to buy votes are now using this means to purchase their candidates into power. The apparent outcome is that those positions will fall into the wrong hands.
Rather than buy votes, political actors in the state have to make their campaigns issue-based, devoid of frivolities and vague promises. If the state must progress, those seeking to govern it must tell the public what they intend to do. The electorate would then base their votes on the issues. The state deserves to have purposeful governance built on clear developmental ideas, not Naira, pounds, and dollars. They must also ensure that candidates are offering solutions, not just intangible promises that are neither measurable nor redeemable.
Civil Society Organisations (CSOs) should foster peace and boost inclusive election at the grassroots. They need to educate the voters, so that they can make egregious choices and perhaps reduce invalid votes. There is a necessity for continuous voters' education to have desired results. CSOs can be effective in this regard. Groups, stakeholders, politicians, and political parties should sensitise, train, recruit, mobilise and deploy youths as volunteers for ward-to-ward and polling unit-to-polling unit anti-rigging ballot monitoring exercises.
INEC deserves to do better than the Ekiti poll. It should guarantee that the lapses witnessed in that state are not repeated. Political parties and their candidates always choose to move a step ahead just to beat the electoral umpire. The commission must adopt a proactive approach. It has been observed that some of the commission's officials collude with political parties and their candidates to undermine elections. This must be disallowed in the Osun poll.
No To Total Ban On Motorcycles
To combat the current nationwide insecurity in Nigeria, the Federal Government recently proposed
a ban on the operations of commercial motorcyclists, otherwise called "Okada" riders, across the country. This recommendation is another indication that deep or scientific thinking does not characterise how decisions are taken in the nation's corridors of power. This is a problem any competent government can solve without throwing the baby away with the bath water.
The Federal Government, through the Attorney General of the Federation (AGF) and Minister of Justice, AbubakarMalami, had declared openly that the National Security Council, chaired by President MuhammaduBuhari, might be compelled to ban the use of motorcycles and mining activities after the discovery that it remained a major means of movement by bandits and source of amassing ransom from kidnap victims.
Painfully, these are people whom the government has dismally failed to provide with meaningful employment or any form of sustainable empowerment, even though many of them are well-educated with families and dependents. Besides the economic and security implications, the scheme, if enforced, will impoverish millions of Nigerians, and further compound the anti-social vices the authorities are striving hard to contain.
Commuters regard motorcycles as a great relief to their transportation difficulties while bike riders see their adventure as a source of livelihood. Undoubtedly, the use of motorcycles has enhanced mobility for the middle-class and other income earners, which by extension has contributed immensely to an increase in production through a boost in man-hours. Many commercial motorcycle riders are in the business because they have no options neither are they interested in the commission of crime.
Bikes offer certain advantages of easy maneuverability, ability to travel on bad roads, and responsiveness to demand. We cannot wish them away as a means of transportation. The government should be circumspect in their decision. States should undertake repairs of all damaged roads where "Okada" activities thrive because of the refusal of commercial vehicles to ply such routes. LGs should repair inner roads. Of the country's total road network of 195,000 kilometres, only 35,000 are federal, leaving the rest to the states and LGs.
If all the people to be rendered jobless by this plan take to crime, how can the government cope? It is wrong to attribute all the movements of terrorists to motorcycles, as criminals also operate with vehicles. When terrorists attacked Kuje prison, was it the motorcycle riders that caused the failure of intelligence? How did they beat all the security checkpoints to get to such a fortified facility? Was it motorcycles that enabled them to overwhelm the security agents attached to the correctional centre? Were motorcycles also responsible for the late re-enforcement?
Although placing a ban on the use of motorbikes may cut the supply of logistics and source of funds for the purchase of arms to the terrorists, there must be well-thought-out alternatives to lessen the effects of the attendant loss of livelihoods on those to be affected. It must not worsen the country's dire economic situation.
A World Bank report noted that the number of poor individuals in Nigeria will rise to 95.1 million in 2022. In 2020, the figure was 89.0 million people. Over 6.1 million more persons would have fallen into the poverty bracket between 2020 and 2022, a 6.7 per cent increase. With the projected 2022 figures, the number of poor people in Nigeria has had a four-year increase of 14.7 per cent from the 2018/19 figure of 82.1 million to the projected 95.1 million in 2022. The poverty rate has been aided by the impact of the COVID-19 crisis, the growing population, the high inflation rate, and the harsh effects of the Ukraine-Russia warfare.
This development is coming after the Nigerian government said it lifted 10.5 million citizens out of poverty between 2019 and 2021. The President has repeatedly said that the Bank of Industry has created nine million jobs in the country since 2015, and different schemes to generate jobs and tackle poverty have been launched; these have failed to stem poverty. Therefore, if the suggested ban is effected, many Nigerians will be directly impacted including their families.
Motorcycle ban may not be new to some states in the South-East and South-South where commercial bikes had been prohibited long ago. Moreover, Lagos State has restricted "Okada" in some local government areas. States like Kebbi, Sokoto, Borno, Yobe and Zamfara have placed a total ban on their activities while Katsina restricted their operations in some frontline local governments. Selective proscription of this transportation mode in troubled areas is the way to go, not a nationwide ban.
However, the Federal Government's proposition is beyond its constitutional purview. In a federal polity, it is the states and local governments that should impose and carry out such a ban. The federal authorities can only enforce the ban in the Federal Capital Territory (FCT), on federal interstate highways and in any state where an emergency rule is in force. At best, it can only persuade the states of the overriding urgency of such a sweeping embargo to combat insecurity.
A blanket prohibition must result in a provision for alternatives. Otherwise, the government will merely be expanding the army of criminals and terrorists. Handling the criminality of motorbike operators is a matter of competent governance. They can be trained, licensed and allocated areas of operations. They should be compelled to belong to unions that are accountable to the government so that felons among them can easily be nabbed.
In parts of the country where motorcycles have become the mode of transport for terrorists and other criminals, tricycles, bicycles and mini-buses can be used to replace them, at least for now. That will enable the easy isolation of terrorists on bikes. Also, the Federal Government should stem illegal immigration from the Sahel into Nigeria. This is because many of the insurgents are foreigners working with their Nigerian cohorts.
"Okada" riders should conduct themselves orderly with proper means of identification. Doing such will assist the security operatives in checkmating insecurity and fish out criminals using motorcycles to perpetrate evil. The security status of the country is unstable. It has to be realised that in overcoming the threat, the aftermath of every decision must be properly evaluated. The unemployment and insecurity haunting Nigeria will exacerbate if the government proceeds with its proposal.
Preventing Spread Of Marburg Virus 
Two deadly cases of Marburg Virus Disease (MVD) were reported in the Ashanti region of Ghana. On 28 June, 2022, health authorities were informed of the outbreak as suspected cases of viral hemorrhagic fever (VHF). They tested positive for the Marburg virus on July 1, 2022. This is the first MVD in Ghana. The disease is severe and often fatal and, therefore, poses a considerable risk to public health.
MVD is a horrifying human disease. It can cause epidemics with critical case fatality. It is not an airborne disease and is not considered contagious until symptoms appear. Direct contact with blood and other bodily fluids of infected people and animals or indirect contact with contaminated surfaces and materials, such as clothing, bedding, and medical equipment, is essential for transmission.
Likewise, MVD can be sexually transmitted through the semen of men who have recouped from the disease. It can remain in some body fluids of a patient even if the patient no longer has symptoms of severe disease. MVD patients have an incubation period of 2 to 21 days and transmit the virus when they develop symptoms, unlike SARS-CoV-2, which causes COVID-19, which can also be spread by asymptomatic infections.
This is the second time this zoonotic disease has been detected in West Africa, following the previous incidence in Guinea in August 2021. In 1967, two outbreaks occurred simultaneously in Marburg, Germany, and in Belgrade, Serbia, among laboratory workers in Europe working with tissues of African green monkeys imported from Uganda, and among medical personnel who cared for the laboratory workers. Nine people of the 37 cases died, with some incidents spreading through households.
Although there is no approved vaccine or antiviral therapy to treat the virus, several candidate MVD vaccines are in clinical trials. In addition, supportive care (oral or intravenous fluids) and treatment of specific symptoms may improve survival. A range of potential treatments is being evaluated, including blood products, immunotherapy, and drug therapy.
Gavi, an international organisation promoting vaccine access, said Marburg could be prevented by avoiding eating or handling bushmeat. The World Health Organisation (WHO) said it was also advising people to avoid contact with pigs in outbreak areas. Men with the virus are advised to use condoms for a year after they develop symptoms or until their semen tests negative for the virus twice. People should shun the dead bodies of victims.
There is a risk of this outbreak spreading from Ghana to neighbouring countries. Ghana borders Côte d'Ivoire and shares maritime borders with Nigeria and other West African countries. This could pose a risk of cross-border transmission if more cases continue to be reported or other regions are affected. We recommend that these countries take strong and proactive measures. A practical, strategic, and extensive plan should be taken to prevent it.
Since the Nigeria Centre for Disease Control (NCDC) is aware of the outbreak in Ghana, it has to act to prevent a similar outbreak in the country. Although Nigeria has not officially reported a case of the virus, some measures must be taken to stave off a break. For individuals and groups, there should be sufficient awareness and public sensitisation by government agencies on avoiding fruit bats, and sick non-human primates.
While citizens should be constantly tested for the disease, surveillance at the point of entry must be enhanced. A trained rapid response team should be on call for deployment in the event of an outbreak, and the NCDC's Incident Coordination Centre (ICC) should remain vigilant. The NCDC must similarly enhance risk communication efforts and continue to work with states and partners to enhance preparedness activities, including planning and information in the event of a surge.
Nigeria is already battling several other infectious diseases and cannot afford the deadly MVD. The country has reported 847 confirmed cases of Lassa fever, spreading to 24 states and 99 local government areas. The NCDC's monkeypox situation report shows that nationwide confirmed cases have increased from 101 to 117, with no less than 338 suspected cases.
In 2022, 31 states have reported suspected cases of cholera. From January 3, 2020, to July 5, 2022, Nigeria recorded 257,637 confirmed cases of COVID-19 and 3,157 deaths. Its infection rate jumped to 67 per cent in early July, according to statistics from the WHO and the NCDC. Sadly, this all comes at a time when the country's health sector is experiencing a staggering brain drain and dilapidated health institutions.
Consequently, the governments at national and subnational levels need to revive primary health care centres across the country, as more than 70 per cent of them are not functional. This is key to fighting disease infestation as they are the first port of call for most rural dwellers and others. While most public hospitals are the main health facilities for the treatment of diseases, they should also be assessed and adequately stocked so that they do not fall short.
Nigeria's porous borders should be effectively patrolled and the illegal movement of people and goods adequately regulated to prevent cross-border infections. The Federal Government must establish more specialised centres for the treatment of viral diseases. Every Nigerian should heed the recommended safety measures and report any suspected disease outbreak to health authorities.
In Support Of Exclusive Breastfeeding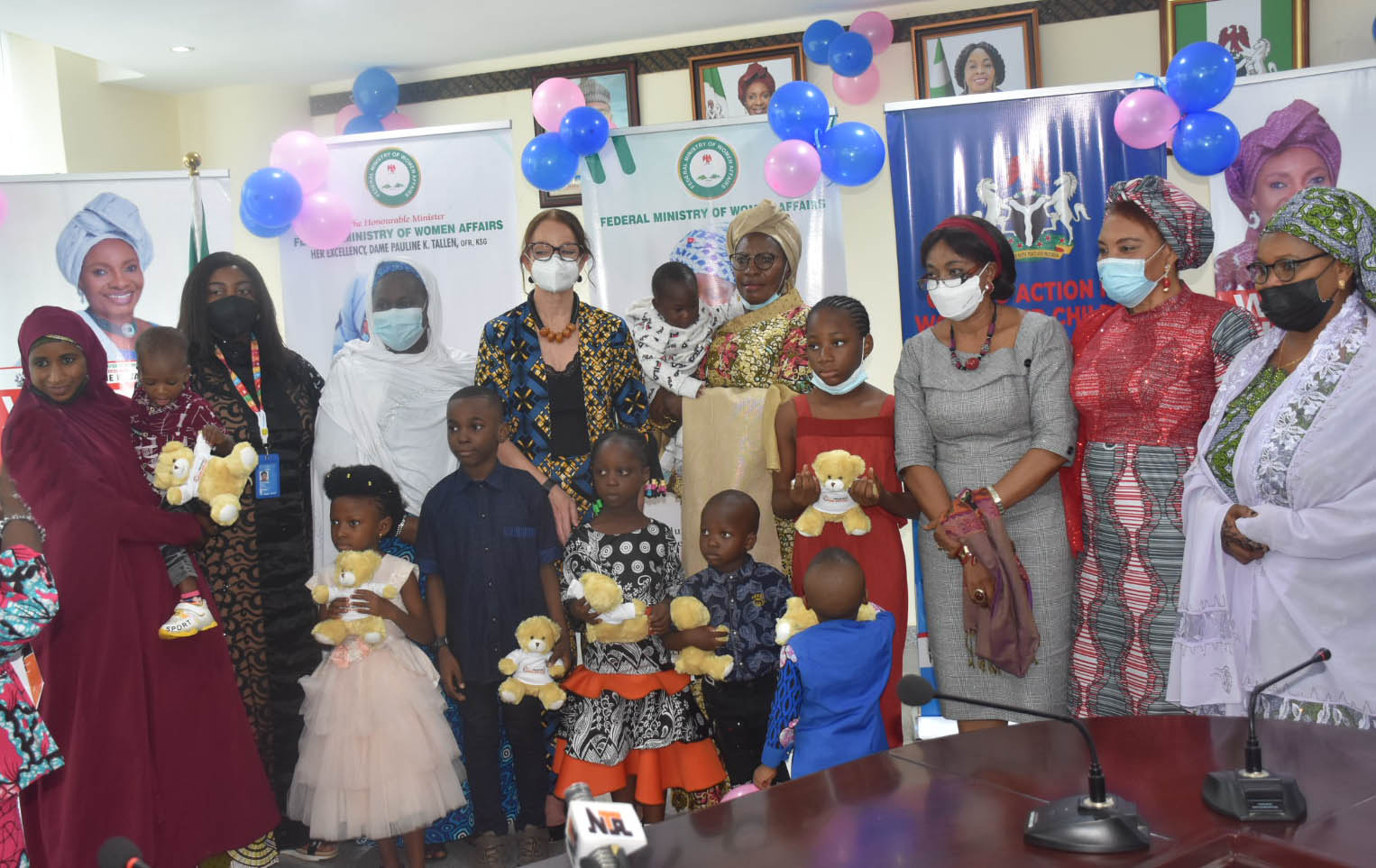 As the world commemorates this year's World Breastfeeding Week, the need to encourage
breastfeeding and improve the health of babies around the world has again been spotlighted. World Breastfeeding Week is annually celebrated from August 1 to 7. It is observed by 170 countries to protect, promote, and support breastfeeding. World Health Organisation (WHO) recommends that babies are exclusively breastfed until they are six months or possibly two years old.
Every year, this week is celebrated with a unique theme and this year's theme is, "Step Up for Breastfeeding: Educate and Support". As humanity observes the event, it is vital to spread awareness about the significance of education and support for breastfeeding. It is not a social stigma, but a requirement that shapes the totality of a child's wellbeing.
In a joint statement by the United Nations Children's Fund (UNICEF) Executive Director, Catherine Russell, and the World Health Organisation (WHO) Director-General, Dr. Tedros Adhanom Ghebreyesus, on the World Breastfeeding Week, UNICEF and WHO are calling on governments to allocate increased resources to support breastfeeding policies and programmes, especially for the most vulnerable families living in emergencies.
Health professionals point out that breast milk contains all the nutrients a newborn needs for normal development early and later in life. However, pressure from family members and friends to drink water in addition to breast milk prevents mothers from exclusively breastfeeding their babies. This stress is not good for the child, as health professionals advise breastfeeding to be valuable for both mother and child.
Colostrum, in particular, the yellow, custard-like milk produced in the first few days of life, is described as the baby's first immunity because it is very rich in anti-infective substances that protect the baby from potentially harmful diseases. Likewise, breast milk is an ideal food for babies and infants because it contains the right amount of nutrients and is easily digested, giving them all the nutrients they need to survive.
Besides, it is safe and contains antibodies that assist in protecting infants from common childhood illnesses, such as respiratory tract infections, diarrhoea and pneumonia, which are the two primary causes of child mortality worldwide. Exclusive Breastfeeding can also reduce the risk of coeliac disease and chances of developing asthma, and other allergic crises.
Breastfeeding also prevents obesity in childhood and adulthood, as well as diet-related chronic diseases such as high blood pressure and cancer. In addition, breastfed infants are known to show better vaccine responses when vaccinated against childhood diseases. Compared with infant formula-fed babies, they performed better on intelligence tests.
For mothers, starting breast milk early can speed up the expulsion of the placenta, while breastfeeding helps burn extra calories and lose pregnancy weight faster. It releases hormones that support the return of the uterus to its pre-pregnancy size and may reduce uterine bleeding after birth. Breastfeeding is also associated with a lower risk of breast and ovarian cancer, type II diabetes and postpartum depression in mothers.
According to the 2018 Nigerian Demographic and Health Survey (2018 NDHS), child mortality accounts for 52 per cent of all under-five deaths. The child mortality rate was 69 per 1,000 children surviving to 12 months, while the overall under-five mortality rate was 132 per 1,000 live births. Fifty-one per cent of all deaths among children under the age of five in Nigeria happen before the child's first birthday, and 30 per cent of these occur in the first month of life.
It is worth reiterating that breastfeeding is not a woman's job alone. A mother needs the support of her husband and family. Therefore, Nigerian men should show greater commitment to ensuring that their babies are successfully breastfed for at least the first six months of life. Men should plan active roles for themselves and ensure their babies do not miss out on the many benefits of breastfeeding.
The Rivers State Government had earlier highlighted the need for nursing mothers to engage in exclusive breastfeeding to promote healthy baby growth. This was contained in a goodwill message from the Deputy Governor, Dr Ipalibo Harry Banigo, on the event. She said breast milk is nature's food and ensures a baby's health and quality of life from childhood to adulthood. This reveals that Governor Nyesom Wike cares about the health of nursing mothers and their babies.
Since it is recommended that mothers breastfeed exclusively for six months, the breastfeeding policies that are already in place in the country should be bolstered such that the maternity leave should be a minimum of six months. Moreover, the legislature should enact laws to protect the breastfeeding rights of working women to enable them to exclusively breastfeed.
Employers should be involved as well. They need to create an enabling environment by providing childcare or crèches. Governments at all levels should also protect breastfeeding by enforcing regulations on the marketing of breastmilk substitutes. All formula labels must state the benefits of breastfeeding. Authorities must also express dissatisfaction with the distribution of free breastmilk substitutes to mothers and health workers.
A participatory approach to promoting exclusive breastfeeding is imperative. There should be an enlightenment campaign, planning and information sharing on the benefits of breastfeeding by the governing authorities. This should include the relevant stakeholders within their socio-cultural networks. The initiative will in turn lead to improvement in the uptake of breastfeeding among nursing mothers in the country.