Prosecute Culprits In N14bn Hidden PHCN Fund, Stakeholders Call
Stakeholders have called for the prosecution of culprits fingered in the N14 billion hidden fund of defunct Power Holding Company of Nigeria (PHCN) in banks.
Human rights activist and president, One Nigeria Empowerment Initiative Inc (ONEII), Comrade Onwumere, while speaking with newsmen,  urged Federal Government to prosecute the people responsible for keeping such amount in banks at the detriment of improving the sector.
Onwumere noted that proper investment of such money could go a long way to bring the expected turnaround in the industry.
He described the act as criminal against the improvement of the energy sector in the country.
According to him, proper and regular supply of electricity would help reduce crime rates because many who were pushed into criminal activities following their inability to find useful means to earn decent living would channel their strengths into good lucrative jobs or businesses.
Similarly, Comrade Najeem Abubakar described the people who hide such money as anti-progress.
"Hiding any money meant for development of public facilities is wrong, as such they should be dealt with because they are enemies of the state.
"Nigeria is never a lawless country. The officers that hid such billions of Naira in the bank are criminals, they should be prosecuted and brought to book because it is and infringement on the people's right by stealing their tax money, money which ought to be used for the general public.
"Availability of electricity at regular bases will help to create more jobs for the people. All those who are forced to take part in crimes or go into okada riding because of idleness can take into barbing saloon, tailoring or other means of making money when there will be improved electricity," he stated.
In the same vein, he advised government to utilise the money to  improve electricity supply to the country and provide more prepaid meters for consumers.
He also called on EFCC to investigate the corrupt act in order to fish out those behind the act to serve as a deterrent.
GenCos, NBET Renegotiate Contracted Capacity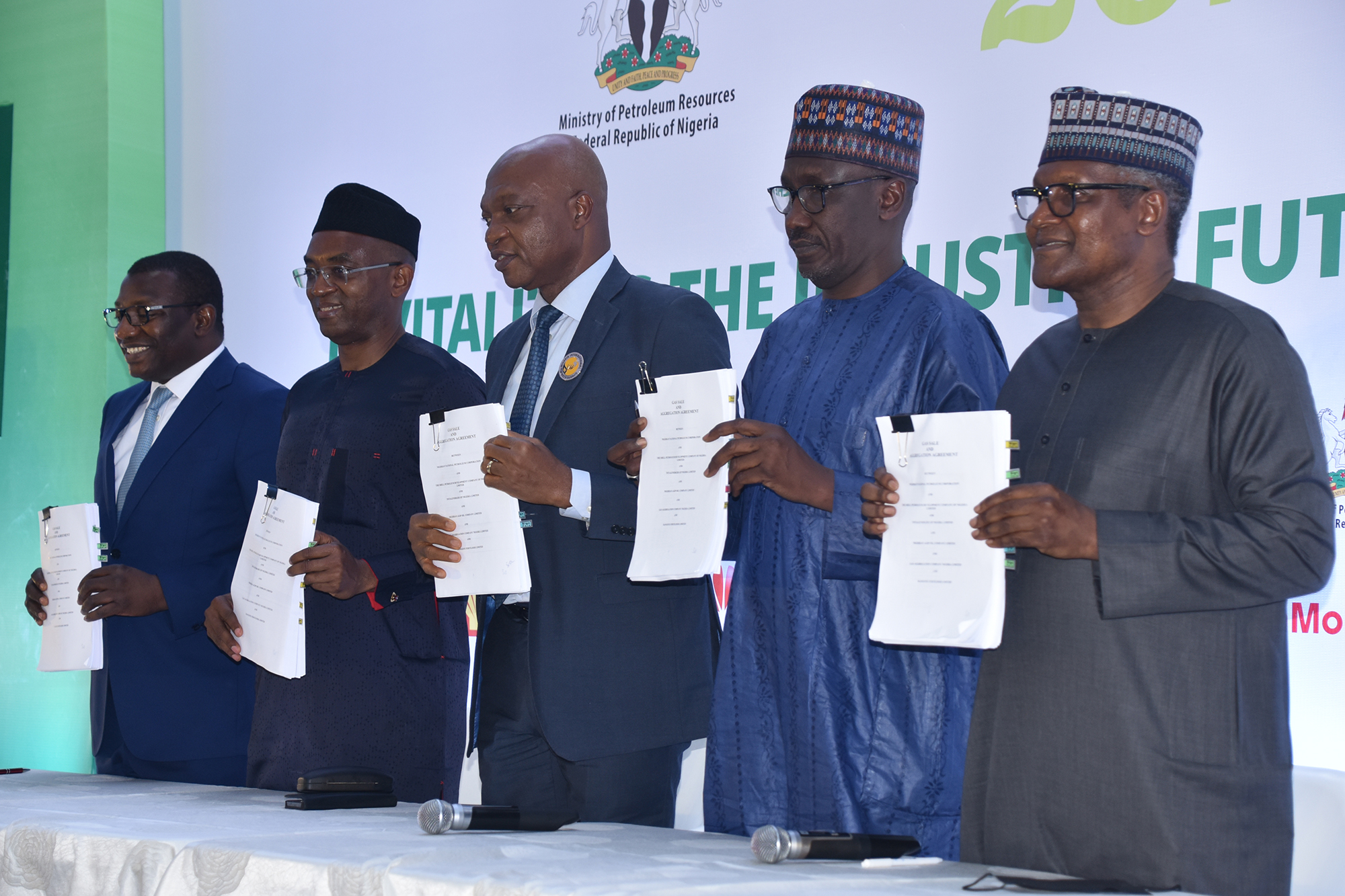 The Nigerian Electric ity Regulatory Commission (NERC) has stated that some Generation Companies (Gencos) have commenced the renegotiation of contracted capacity with the Nigerian Bulk Electricity Trading Company (NBET) to free up energy for eligible customers.
NERC's Vice Chairman, Musiliu Oseni, who made this disclosure at a briefing in Abuja, insisted that nothing has gone wrong with implementation of the eligible customers regulation implementation, noting that it is still on course.
According to him, there are a few eligible customers because of the handful ones that have been able to complete their submission and review of the necessary documentation.
The Vice Chairman added that some of the customers that are yet to secure approval have challenges that include data or the inability of their potential generator to sell additional capacity to them under that framework.
He explained that this is because many of the generators in the country already have contracts with NBET, stressing, he said GenCos cannot contract the same capacity twice.
On the renegotiation between GenCos and NBET, he said: "But of course, some of them (GenCos) are also making a move to renegotiate the contracted capacity already made with NBET in order to free up some capacity to sell to eligible customers.
"So nothing wrong is happening to the regulation regulations in place. This framework is the ongoing", he said.
Earlier, the NERC Chairman debunked media reports on tariff hike.
He insisted that there was no new tariff review other than the ones that had been reported.
But he admitted that the Extraordinary 2022 Multi-Year Tariff Order (MYTO) took effect in February 2022 and was only released on the commission's website Thursday when the media feasted on it.
According to him, the DisCos had already made public the same tariff.
The reporters, however, stood their ground that in as much as NERC posted it on its website for the first time on Thursday, it was news at that time.
OPEC Looks Beyond Politics, Focuses On Long-Term Production 
The Organisation of Petroleum Exporting Countries (OPEC), met last Thursday for its regular monthly review of production policy. This time, no one seems to expect surprises, and the reason is that in the past couple of months, the cartel and its allies in OPEC led by Russia have been in remarkable sync. And they appear to have had enough of consumers' pressure.
The Energy Minister of the United Arab Emirates, Suhail Al-Mazrouei, sounded a sober note earlier this week as he struck at Western countries for having what can only be described as a hypocritical attitude to fossil fuels.
"I think in COP 26 all the producers felt they were uninvited and unwanted but now we are again superheroes, it's not going to work like that," the Minister said at the Global Energy Forum organized by the Atlantic Council in Dubai.
The top Emirati energy official went on to explain the basics of the oil industry, stressing that production is tied to long-term planning, which is incompatible with calls and actions on investment cuts in order to put more money into renewable energy.
That should have been obvious to everyone familiar with the very basics of economics, but it appears to have escaped some currently in charge in Europe and the United States.
Their reasoning seems to be that oil producers have a vested interest in selling their oil while it is in demand because in 20 years, per climate change plans, demand won't be that strong.
It is a valid line of reasoning and one that the oil producers themselves have recognised. It is this, at least in part, that has motivated the UAE and Saudi Arabia to invest in boosting their output capacity.
The UAE is aiming for 5 million bpd in total production, and the Saudis are eyeing 13 million bpd in production capacity.
This should be good news for oil-thirsty importers, but this capacity is not coming online this year while the importers, specifically the ones in Europe, are eager to reduce their dependence on Russian oil right now, by the end of the year.
The obvious substitute for Russian oil would be oil from the Middle East, but as Reuters' John Kemp recently explained, this is easier said than done.
Although, theoretically, new markets would be good news for oil exporters, OPEC is still limiting its production, and some members are failing to pump even as much as that limited amount agreed by the OPEC+ group.
Also, as Kemp pointed out in his column, rerouting oil flows from Asia to Europe makes very little strategic sense: Europe is an oil market in decline, unlike Asia. In other words, Gulf producers don't really have an incentive to sell more oil to Europe. Nor do they have an incentive to join the Western condemnation of Russia.
"When it comes to OPEC+ — I would take that privilege of saying I've been at it for 35 years, and I know how we managed to compartmentalize our political differences from what is for the common good of all of us," Saudi energy minister Abdulaziz bin Salmantold CNBC's Hadley Gamble this week, speaking of the Russian issue.
"That culture is seeped into OPEC+, so when we get into that OPEC meeting room, or OPEC building, everybody leaves his politics at the outside door of that building, and that culture has been with us," bin Salman also said.
Indeed, one only needs to recall that OPEC involves both Saudi Arabia and Iran, the two Middle Eastern archenemies, and they have managed to act in concert on oil despite their differences.
OPEC, and OPEC+, appear to be stronger than ever. It is hard to believe that just two years ago, Saudi Arabia and Russia locked horns over oil policies and even engaged in a sort of an oil output blitz to make their respective points, pushing prices down sharply just before the pandemic really got going, pushing them a lot further lower. The two cooled off pretty soon and have been working in harmony ever since.
Crude oil prices slipped briefly below $100 per barrel on signals that the negotiations between Russia and Ukraine had struck a constructive note.
However, soon after the news, traders apparently realized this wouldn't automatically mean the lifting of sanctions on Russia, and prices rebounded, helped by the API's weekly inventory report, which estimated a decline of 3 million barrels.
The villain-turned-superhero trope is one that is well known and frequently exploited in literature and film. There are plenty of examples of this trope in geopolitics as well, as well as its mirror image of the superhero-turned-villain. Yet OPEC clearly does not want to star in such a film.
OPEC has its priorities, and it is sticking to them, even in the face of growing pressure from its political partners in the West. The latter might need to be more convincing in their assurances that they are committed to this partnership, and even that may not be enough to sway the cartel into producing more oil.
By: Irina Slav
Slav reports for Oilprice.com
US Plans To Reduce Gasoline Prices
The Biden Administration is considering tapping the Strategic Petroleum Reserve as a potential tool to bring down the gasoline prices
Selling millions of barrels from the SPR may do precious little to impact the price of gasoline directly
·If the Administration were to opt for an SPR sale to increase the availability of crude, it could likely release up to 60 million barrels of crude oil
·The Biden Administration is considering tapping the Strategic Petroleum Reserve as a potential tool to bring down the gasoline prices in America that have hit a seven-year high this year.
However, selling millions of barrels from the SPR may do precious little to impact the price of gasoline directly, traders and analysts say.
A sale from the SPR could be one of "tools in the arsenal"—as U.S. President Joe Biden said this weekend – which the Administration could use to relieve the burden on households who have been paying in recent months the highest prices at the pump since 2014.
Yet, the U.S. may be able to release up to a tenth of the current stockpile in the SPR, traders have told Bloomberg. That wouldn't be enough to bring down gasoline prices as much as the Administration possibly hopes, they warn.
Moreover, most of a potential sale could consist of sour crude grades, which currently are not the favorite of refiners because they need more natural gas—whose prices are much higher now—to process those sour grades into fuels.
SPR Release On The Table After OPEC+ Snub
"The SPR is certainly on the table as an option. The president will have more to say about that," U.S. Energy Secretary Jennifer Granholm said on Friday when asked what America can do now to reduce gasoline prices.
President Biden is considering a release from the SPR as a possible move to reduce gasoline prices in the United States, after OPEC+ ignored on Thursday calls for putting extra barrels on the market, Secretary Granholm told Bloomberg last Friday.
The President could announce measures to address high gasoline prices as soon as this week, Granholm told MSNBC in an interview on Monday.
"Hopefully there will be an announcement or so this week," Granholm told MSNBC, referring to the President's possible moves.
"He's certainly looking at what options he has in the limited range of tools a president might have to address the cost of gasoline at the pump, because it is a global market," the energy secretary added.
Gasoline Prices Highest Since September 2014
Meanwhile, U.S. gasoline prices continued to climb despite the end of driving season two months ago.
In the week to November 8, "The price at the pump continued its slow climb, rising two cents on the week, with the national average for a gallon of gas hitting $3.42," AAA said on Monday. That's the highest since September 2014.
"The latest decision by OPEC and its oil-producing allies to maintain their planned gradual increase in output will not help lessen supply constraints, so any relief will most likely have to come from the demand side," according to AAA.
Shorter days with the end of the daylight saving time could decrease demand for gasoline in coming weeks, AAA spokesperson Andrew Gross said.
SPR Sale Will Likely Be Up To Three Days Of U.S. Petroleum Consumption
If the Administration were to opt for an SPR sale to increase the availability of crude, it could likely release up to 60 million barrels of crude oil, after accounting for mandatory sales pre-approved by Congress and the minimum volumes needed at the storage sites, a source at one of the world's top oil trading houses told Bloomberg on condition of anonymity.
As of November 5, the SPR held 609.4 million barrels of crude oil, of which 252.5 million sweet crude and 356.9 million sour crude.
A release of up to 60 million barrels in theory would cover around three days worth of total U.S. petroleum consumption, which was 20.5 million barrels per day (bpd) in the pre-pandemic 2019, per EIA data.
According to analysts, an SPR sale wouldn't do much to reduce prices at the pump and relieve the burden on households amid inflationary pressure for all other goods.
"Other Tools In The Arsenal"
President Biden hinted during the weekend of "other tools in the arsenal" to tame rallying gasoline prices.
"There are other tools in the arsenal that we have to deal — and I'm dealing with other countries; at an appropriate time, I will talk about it — that we can get more energy in the — in the pipeline, figuratively and literally speaking," President Biden said, referring to the oil market after OPEC+ snubbed the U.S. Administration's call for extra supply.
On Monday, eleven Democratic Senators wrote a letter to President Biden "to express our support for your efforts to help families and businesses across the nation who are struggling to cope with soaring gasoline prices."
"Continued U.S. exports and overseas supply collusion could be devastating to many in our states, contributing to higher bills for American families and businesses," the Senators, including Elizabeth Warren, said.
"In light of these pressing concerns, we ask that you consider all tools available at your disposal to lower U.S. gasoline prices. This includes a release from the Strategic Petroleum Reserve and a ban on crude oil exports. We hope you will consider these tools and others to make gasoline more affordable for all Americans," the Senators wrote.
Faced with the highest gasoline prices in seven years and one of the worst fears of every American president—high prices at the pump, the U.S. Administration with the long-term clean energy agenda is now scrambling to provide immediate relief to people's gasoline and energy bills.