Ending Pensions For Govs, Others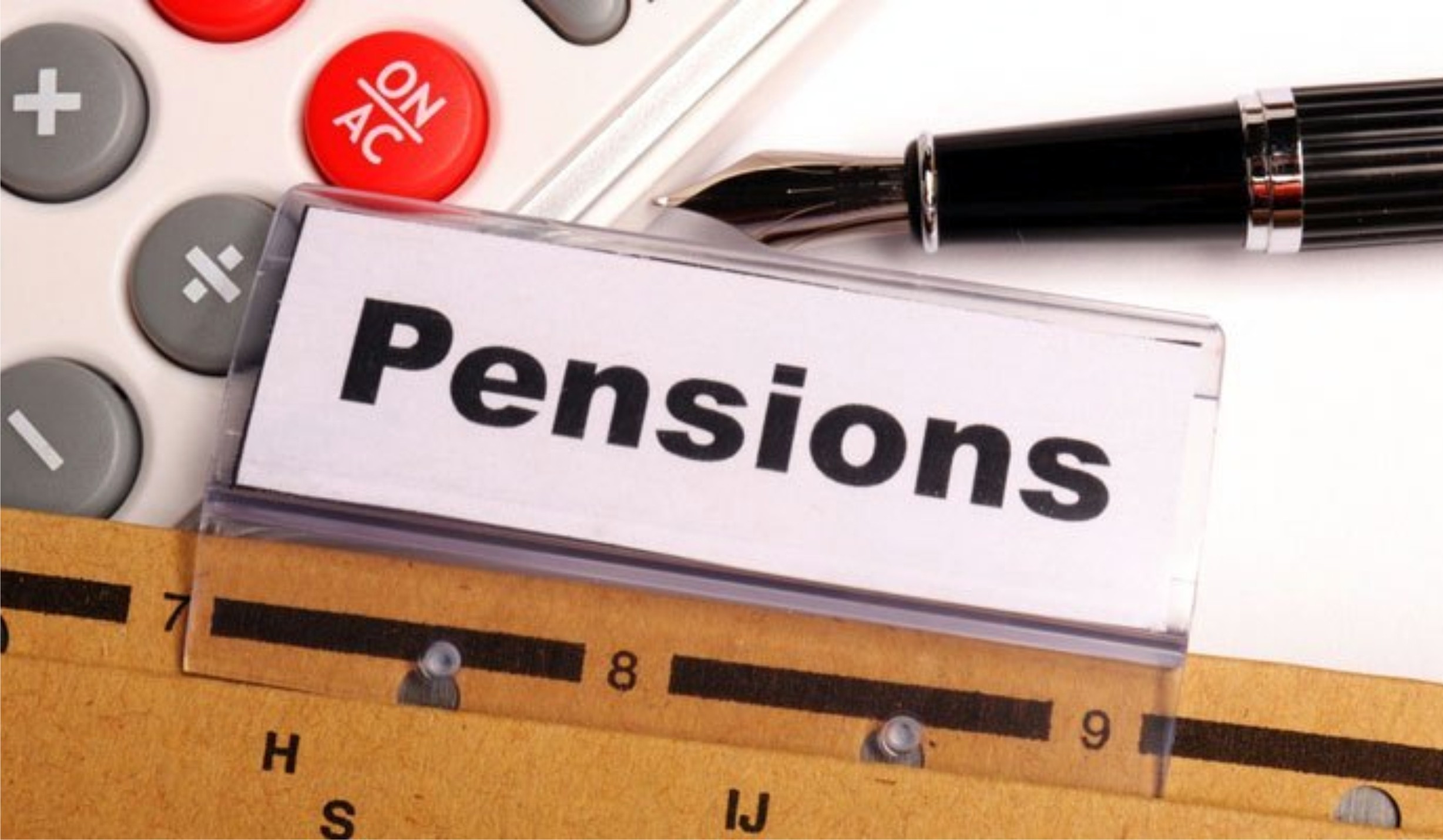 While presenting his 2021 Appropriation Bill to the Lagos State House of Assembly, the state governor, Babajide Sanwo-Olu, said he would put an end to the payment of pensions to his predecessors and former deputy governors of the state. He said the law had to be repealed to free the state government of the legal obligations and reduce the cost of governance.
Lagos blazed the trail in 2007 when its then governor, Ahmed Tinubu, at the twilight of his tenure, signed into law a bill earlier passed to provide pensions and other welfare benefits to former governors and their deputies beyond what was approved for former political officeholders nationwide by the Revenue Mobilisation, Allocation and Fiscal Commission, (RMAFC).
The Lagos State Public Office Holder (Payment of Pension) Law stipulates that former governors who completed two terms consecutively are entitled to a house each in any location of their choice in Lagos and Abuja. They are also entitled to six new cars every three years, 100 per cent of the basic salary of the serving governor (N7.7 million per annum), free healthcare for himself and members of his family and furniture allowance, which is 300 per cent of their annual basic salary (N23.3 million). The law further states that deputy governors are beneficiaries of vehicles, fully-paid vacation, medical insurance and other juicy perks.
While some states pay N300 million as gratuity, others pay as low as N2.2 million annually as a pension. Also, some states pay 300 per cent of annual basic salary every four years as furniture allowance. Free medical trips for ex-governors and their family members are provided in many states. Some states also provide two houses (one in their state and another in Abuja) for former governors.
Soon after Sanwo-Olu's laudable decision, his Kwara State counterpart, Abdulrazaq Abdulrahman, on November 13, 2020, made a similar pronouncement via his Twitter handle. The governor said his administration would send a bill to the state House of Assembly to abolish pensions for former governors and their deputies. He said the decision was in line with his campaign promise.
Zamfara State had earlier repealed its public office holders pension law in November 2019 after former Governor Abdul'aziz Yari allegedly requested his N10 million 'monthly upkeep', which he said had not been paid for some months then. The Zamfara State House of Assembly thereafter abolished the law that allowed the payment of pensions and other allowances to the state's former governors and their deputies. Imo State is set to repeal theirs accordingly.
At the last count, about 26 states have approved this life pension law for their former governors and their deputies. Ironically, according to reliable sources, states paying former governors and their deputies jumbo pensions top the list of states with the highest domestic and external debts in the country.
Information on the website of the Debt Management Office, (DMO), had it that the 26 states which have the pension laws for their ex-governors owe a total of N3,920,194,580,284.72 (about N4tn), comprising N2,906,789,725,341.46 domestic debts and $3,311,780,571.71 (N1,013,404,854,943.26) foreign debts as of June 30, 2019.
It is mind-boggling that former governors and their deputies and in some cases former speakers and their deputies are living large, existing in obscene opulence while most of their citizens wallow in abject poverty. To rub salt upon a festering injury, many of these former governors have taken "permanent seats" as either senators or ministers after their tour of duty as governors.
Following the obnoxious pension laws, many former governors now draw billions of naira as retirement allowances from their respective state governments. This is even as some governors have refused to pay pension arrears and gratuities of retired workers in their states and these debts have continued to mount.
In approving those bogus pensions, state governors failed to consider the severe economic impacts the huge payments would have on the states. We find it extremely unreasonable for a pension to be paid a public office holder who quits office after a maximum of eight years while the civil servant who labours for 35 years or attain 60 years of age to retire is denied his or her legitimate benefits and left to suffer hardship. We opine that not only governors should be denied this largesse, former presidents and heads of state who are currently placed on life pension should also cease from enjoying it.
In a suit instituted by the Socio-Economic Rights and Accountability Project, (SERAP), Justice Oluremi Oguntoyinbo of the Federal High Court, Lagos, had in a judgement ordered the Federal Government to recover pensions collected by former governors now serving as ministers and members of the National Assembly, and directed the Attorney-General of the Federation and Minister of Justice, Mr. Abubakar Malami (SAN), to challenge the legality of state pension laws permitting former governors and other ex-public officials to collect such pensions.
In another suit filed by the Taraba State Government against Mr. Garba Umar, a former acting governor of the state, the National Industrial Court declared as null and void, the payment of the controversial jumbo pension and gratuity to former governors and deputies not in harmony with what is approved by RMAFC. These laudable judgements should be enforced immediately.
Like many other retired public officers, government support for governors and their deputies should be based on recommendations of the RMAFC for severance allowances, be modest and within the limit of what is reasonably required for their upkeep and sustenance after leaving office. Former governors and their deputies should be assets, not liabilities to their respective states.
It is hoped that all the remaining states still paying life pension to their former governors will follow the good examples of Zamfara, Lagos and Kwara States. It is even more desirable now that Nigeria is in its worst economic recession in the last 36 years.
Towards Sustainable Food Security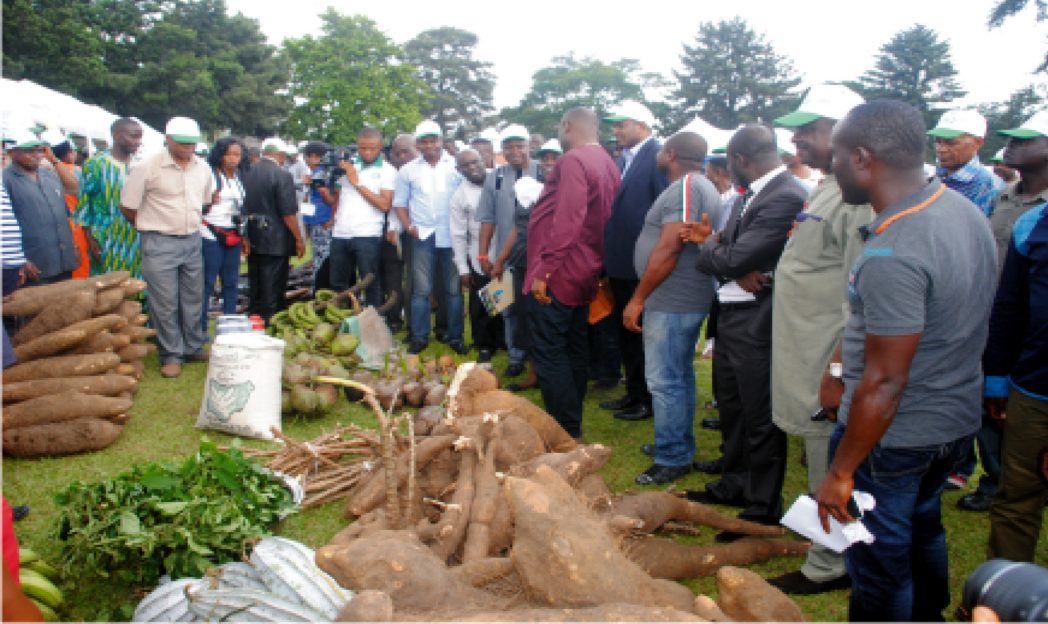 On October 16, 1979, a global movement was initiated by over 150 countries to acknowledge the vital impact food has on human lives. World Food Day was established to raise awareness about food security concerns and foster unity in the battle against hunger. This year's event took place on Monday, October 16, emphasising the importance of addressing food-related challenges.
Resently, the Federal Government added a new impetus to this clarion call with the recognition of and declaration of Nigerian Farmers' Day to celebrate the hardwork and sacrifices of farmers across the country to provide much-needed food for every citizen of the country. This ties into the global effort to ensure food security for humanity.
The global challenges of climate change and the conflict in Ukraine have raised concerns about the security of supply chains, which has resulted in higher prices for food commodities. This increase in prices is causing worries, particularly in the Middle East and African nations where people are especially vulnerable to food crises. The situation is creating unease among communities as they face the potential consequences of limited access to affordable and healthy food.
Every year, World Food Day focuses on a different subject, highlighting the importance of various aspects of food production and consumption. In the past, themes such as 'Family Farming' in 2014 and 'Our Actions Are Our Future' in 2018 had been chosen. For the year 2023, the theme is, "Water Is Life, Water Is Food. Leave No One Behind." It makes the vital connection between water and food. Without water, there is no food, and there is no food security without water security.
The Director-General of the Food and Agriculture Organisation (FAO), Dr QU Dongyu, rightly emphasised this when he highlighted the importance of prioritising water in policies and planning across various sectors. He outlined five key actions that need to be taken to achieve the Sustainable Development Goals (SDGs). He also called for stronger partnerships between governments, the private sector, academia, civil society, and all stakeholders to work together for a secure water future.
Over the years, Nigeria has been putting efforts aimed at ensuring food security. Part of it was the establishment of the Anchor Borrowers Programme (ABP) by the Central Bank of Nigeria (CBN), in line with its developmental functions as enshrined in Section 31 of the CBN Act 2007. The ABP was established to create economic linkages between smallholder farmers (SHFs) and reputable companies (anchors) involved in the production and processing of key agricultural commodities.
The core aim of the programme is to provide loans (in kind and cash) to smallholder farmers to boost agricultural production, create jobs, and reduce food import bills towards the conservation of foreign reserves. However, stakeholders and farmers alike have argued that despite the huge investment in the programme, Nigeria is yet to boast of food sufficiency, because the majority of the targetted audience of the programme who are farmers have not benefited from it.
Nigeria has ample resources and land for agriculture, allowing it to produce its food. To boost agribusiness, the government should prioritise improving its profitability and attractiveness. Technological advancements are needed to manufacture farm tools and equipment for mechanised farming. Additionally, addressing terrorism is crucial for creating a safe environment that allows farmers to resume operations.
Before crude oil discovery in 1956, Nigeria's economy relied on agriculture as a primary source of foreign exchange. In recent years, the country has shifted its focus to agriculture as a revenue stream to reduce dependence on oil. During the 2016 recession, the agriculture sector grew by 4.1per cent, while the oil sector shrunk by 13.7per cent. However, Nigeria continues to grapple with food insecurity and meeting domestic demand despite this growth.
Interestingly, as the world observed the World Food Day, the Rivers State Governor, Sir Siminalayi Fubara, decided to revive the Songhai Rivers Initiative Farms, aligning with the United Nation's goal of achieving Zero Hunger by 2030. This initiative aims to promote sustainable agriculture practices, provide farmer training, and enhance food security in the State. The governor's investment in these efforts addresses immediate food security concerns and ensures long-term sustainability in the region.
The Songhai Rivers Initiative Farms, established in 1980, has encountered various challenges that have hindered its productivity. Fortunately, the governor has stepped in to tackle these issues and ensure the farms can flourish. Through the governor's intervention, the necessary infrastructure, equipment, and resources are being provided to support the farms.
Revamping the Songhai Farms marks a momentous stride towards attaining food security in the state. This initiative, through the generation of employment opportunities and enhancement of agricultural productivity, will fortify its economy. Furthermore, it will elevate food security not only for the residents of Rivers State but also for the neighbouring states, propelling the state into a central role within the framework of sustainable food security.
The governor's dedication to revitalising the farms is truly commendable, as it not only addresses local concerns but also aligns with global initiatives to combat hunger and enhance food security. In line with this, the United Nations has designated 2023 as the International Year of Fruits and Vegetables, emphasising the imperative of healthy diets in achieving sustainable development.
World Food Day 2023 is a critical event that underscores the importance of a sustainable food system capable of providing healthy and nutritious food for everyone. It serves as an opportunity for people to unite and explore strategies to eradicate hunger and enhance nutrition, particularly among vulnerable populations.
Therefore, the resuscitation of the Songhai Rivers Initiative Farms is laudable and appropriate, as it demonstrates the Rivers State Government's commitment to enhancing food security within the State. This initiative not only aims to improve agricultural practices but also aligns with the United Nations Sustainable Development Goal of Zero Hunger by 2030.
Curbing Underage Prostitution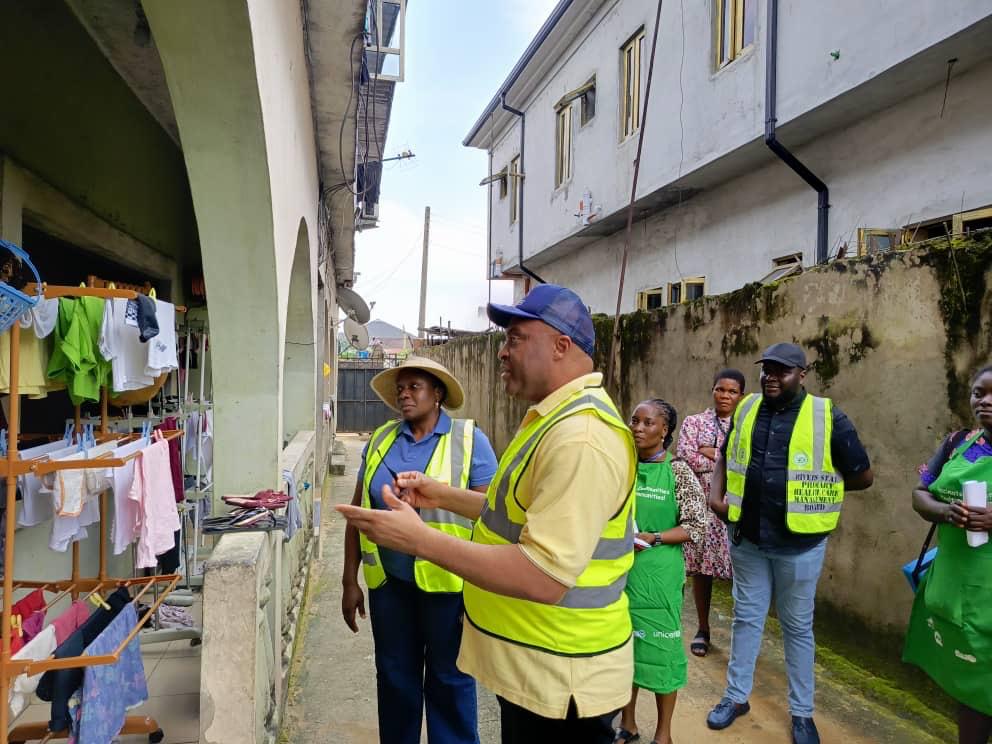 Needless to say, the reality of child abuse and prostitution is an apodictic phenomenon in Nigeria, as in many developing and developed countries. This development has become an agonising threat, with multiple correlated implications, in addition to denying the fundamental rights and dignity of children as acknowledged in the 1989 United Nations Convention on the Rights of the Child.
The attention this incident draws is based on the awareness of the prominence of children in families and societies as future generations and leaders of tomorrow. And as potential standard-bearers of any nation, they need to be properly cared for and nurtured, thereby providing an enabling environment for them to develop their potential to take on such great responsibilities.
Child prostitution has devastating consequences for children individually and society as a whole. Undermining these consequences can lead to serious and far-reaching problems, not only for individuals but for society as well. To address the threat, law enforcement agents have been conducting raids on brothels and residences across the country to apprehend those involved in the dastardly act.
For example, the police in Lagos State emancipated 24 ladies including a 13-year-old who were trafficked from Akwa Ibom State for prostitution. Four members of the syndicate that brought the girls, most of them from Oron in Akwa Ibom, were also arrested. The trafficked girls were rescued in shanties used as hotels around an abattoir area at Agege. Preliminary investigations revealed that the traffickers charged men N2,000 to sleep with the girls who were then given N5,000 at the end of the month.
Furthermore, the National Agency for the Prohibition of Trafficking in Persons (NAPTIP) arrested eight underaged girls in Benin, the Edo State capital, for allegedly contravening section 17 of the Agency's Act. The arrest was made by the Benin Zonal Command of the agency, comprising Edo and Delta States. The arrest of the underaged girls followed a raid on two brothels in the Aduwawa axis of the state.
Similarly, the Rivers State Police Command recently said its operatives rescued three underaged girls and arrested three male suspects during a raid on a brothel at Azikiwe Street, Mile Two, Diobu, Port Harcourt, the state capital. Policemen from Rumuolumeni alerted the Azikiwe Police Division following a complaint from a relative of one of the underaged girls, who was compelled into prostitution. The list is endless.
Nigeria has numerous underaged girls living and making a living in the streets. This has been attributed to economic factors and exposure to all forms of risks. The result is the proliferation of prostitution among young people, with its attendant problems. The causes of child prostitution in the country are largely economic, sociological, and socioeconomic factors. The effects of prostitution are psychological reactions, psychosocial damage, and political implications, which dent the nation's image.
NAPTIP recently lamented that about 60 per cent of the female sex hawkers in Italy were Nigerians. It described the situation as not only pathetic but "highly unacceptable." In other words, there is no question about whether the population of Nigerian girls who are engaged in sex hawking in the European country is sizeable because it is indeed significantly so. This is awful and constitutes a monumental national embarrassment.
By the agency's disclosure, it is evident that many of the federal and state governments' intervention schemes to curb underage prostitution have been largely ineffective and inadequate. Many wives of the heads of subnational governments are also known to have pet projects whose objectives are partly woven around the curtailment of this menace, but those projects too have failed to achieve the desired results. This is disconcerting.
Many young Nigerians are discontented, and some of them do considerable atrocious things to survive. However, while it is true that the seemingly intractable socioeconomic challenges of the country pose a veritable allurement for people to take precipitate actions to survive, there are also the issues of weak moral fabric and warped value system that make some young people and adults alike to disparage ethical, moral and sometimes legal abuttals in their quest for survival.
The questions are: how did we get to this contemptible state? How come that young girls who ought to be at school are flaunting the major streets of Abuja, Lagos, Port Harcourt, Enugu, Ibadan and other cities, hawking their half-naked bodies to any willing buyer? Why has sex become the fad among many students of our institutions? Where lies the future of these young ladies, and what can society do to protect their nobility?
More irksome is the all-embracing organised sex trafficking, even within the country. Many young Nigerian girls are being trafficked from one state of the federation to the other just for sex. Recent research conducted by Sympathy Worldwide Foundation, a non-governmental organisation (NGO) fighting sex slavery and child trafficking, reveals that several young girls are being trafficked from the hinterland to the cities but as the promises of their "do-gooders" fail, the girls take to the streets to use the same means to help themselves.
We call on the government at all levels, anti-prostitution NGOs, parents, churches, mosques, the police and all relevant stakeholders to take concrete steps to end prostitution which is still a crime in our law. People trading in prostitution or keeping brothels should be prosecuted, while men patronising, defiling or seducing our young girls should be brought to justice. The relevant authorities should also intensify their spirited campaigns against the illicit act.
Since poverty and unemployment are the major causes of prostitution, our governing authorities should stop paying lip service to these deprivations. The family institution needs to be re-invigorated. If parents were at home performing their parental obligations, their daughters would probably not have taken to the streets. Nigeria possesses an enviable rich cultural and religious heritage which includes living a chaste life and respect for the body and soul.
We have ascertained that neighbourhood and peer influence, weak financial, emotional and spiritual support, and molestation experience are some causes of child prostitution. We all must deploy strategies to massively generate awareness of the consequences of engaging in multiple sexual acts among the girl-child. This will help dishearten potential child prostitutes in the country.
Lessons From Vandi's Conviction 
Recently, Honourable Justice Ibironke Harrison handed out a verdict at the Lagos High Court that resulted in the death sentence of police officer, ASP Darambi Vandi. The officer, who fatally shot Lagos-based lawyer, Mrs. Bolanle Raheem on Christmas Day in 2022, was convicted for his actions. This ruling serves as evidence that justice can prevail in Nigeria, rekindling hope in a judicial system that many have lost faith in.
Family, professional colleagues, and friends of the deceased lawyer were not the sole individuals anxiously anticipating the verdict's outcome. Also, well-intentioned Nigerians, whose Christmas spirit supposedly suffered due to the incident, had been eagerly awaiting the resolution of the legal clash between the judiciary and the law enforcement agents.
The imposition of the death penalty, while unable to bring solace to the deceased lawyer who was at the time of her demise, pregnant and held a respected position as a member of the Nigerian Bar Association (NBA), could serve as a means to ensure that the crime committed does not go unpunished. We acknowledge the prosecutor and the NBA for ensuring justice in the case. They should also make certain that non-members are treated equally, if found in similar circumstances.
The swift administration of justice in Bolanle Raheem's case is commendable, especially considering her heightened vulnerability as a pregnant woman. The Lagos State Government, responsible for handling the case, stated that Vandi killed Raheem at Ajah Roundabout on Lekki Expressway. Regrettably, there have been instances where Nigerians have been unfairly killed by law enforcement agents without facing any consequences.
In a statement released shortly after the tragic incident in December, former President Muhammadu Buhari, described it as a stark reminder of the recurring threat posed by mishandled weapons. He emphasised the implication of this incident as a wake-up call for law enforcement agencies. Buhari called for comprehensive operational reforms beyond just improving weapons handling. He accentuated the need for the police to fully understand their fundamental duty of safeguarding the rights of citizens.
This is a timely cautionary statement from the former President. The police and other law enforcement agencies must address the perception that those who are armed on behalf of the state believe they have the authority to act beyond the boundaries of the law. Throughout the nation, numerous people are subjected to mistreatment and violence by the police, soldiers, and various security personnel who carry out their responsibilities without facing any consequences.
Various reasons have been put forth to elucidate the propensity for these individuals in uniform to resort to violence without proper concern for the rights of the citizens. These reasons encompass factors such as their working conditions, including insufficient compensation, substandard living conditions in their barracks, and a diminished sense of self-worth.
However, the recourse to lawlessness by officers, whose primary duty is to enforce the law, cannot be justified. Regardless of the level of provocation, those in uniform should refrain from engaging in vigilantism. Nevertheless, it is important to acknowledge that the majority of police personnel are diligent professionals who carry out their duties to the best of their capabilities.
The impediments that prevent the police from effectively fulfilling their constitutional duty to the public will persist until they are properly addressed. One necessary factor to consider is the thorough evaluation of potential recruits, which should include assessing their mental health to prevent the hiring of individuals with criminal backgrounds. This screening will guarantee that only qualified and mentally stable people are selected to serve in the force.
Furthermore, the lack of cogency in policing can be partially attributed to the overly centralised structure of the police force. Prompt measures must be taken to rectify this structural flaw. However, the primary concern should be the well-being of the police personnel. It is vital to allocate sufficient funds and improve the living conditions of officers and men of this noble force.
The nonchalant approach to investigating and punishing deviants has unfortunately led to a prevailing culture of impunity. The Inspector-General of Police must take the lead in re-educating his officers on the importance of respecting people's rights and understanding the value of human life. This responsibility also extends to the leaders of other armed forces and security institutions.
The fundamental issue of safeguarding lives by law enforcement agencies is a matter of utmost importance in any civilised democracy. Regrettably, this aspect seems to be lacking in our country at present. It is disheartening to witness the disregard for the protection of citizens' lives, which should be the primary duty of law enforcement agents. Secondly, what aggravates the situation is that these violations often go unpunished, with little or no serious consequences for those responsible.
The safety of all individuals is an essential concern within a civilised democracy. Unfortunately, it appears that our country is currently lacking in this particular aspect. It is, indeed, disheartening to observe the disregard for protecting the lives of citizens, which should be law enforcement's top priority. The situation is worsened by the fact that these infractions frequently go unpunished, with little or no repercussions for those responsible.
In any society, crime is inevitably present, and deterring potential wrongdoers relies on the assurance of consequences and penalties. Unfortunately, the lack of substantial actions taken to hold these offenders accountable has contributed to the growing number of people engaging in criminal activities. We think that Vandi's sentence for Raheem's murder will be a strong message to other impulsive police officers, who should protect citizens rather than harm them.