Fighting Corruption With Integrity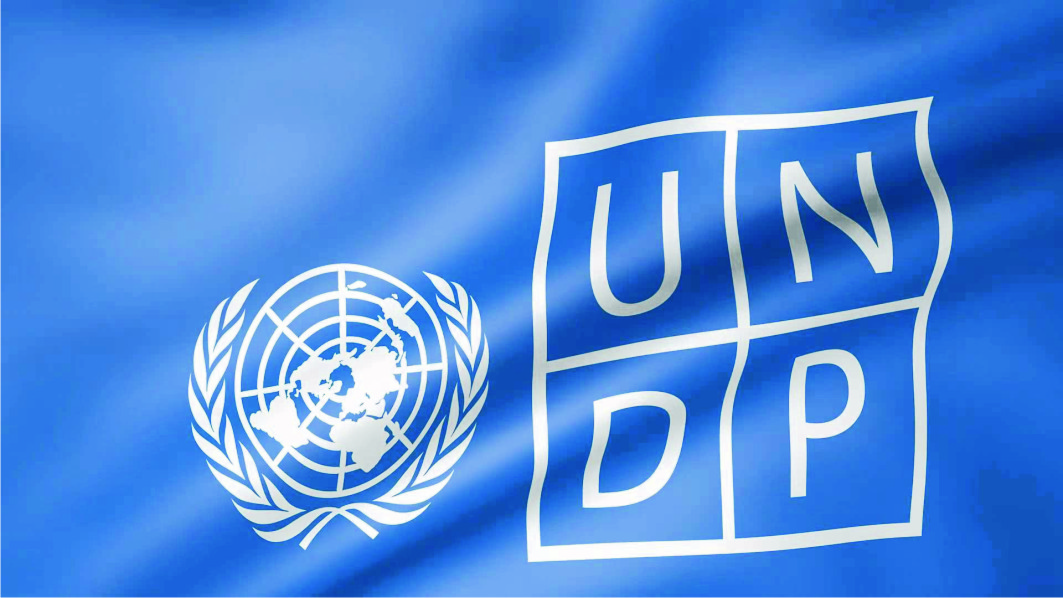 The United Nations has set aside today, December 9, as International Anti-Corruption Day. The occasion is observed annually. The day is commemorated to raise global awareness on corruption and the role of the UN in combating and preventing the scourge.
Bearing the theme: ''Recover With Integrity'' which focuses on corruption as one of the biggest obstacles to achieving the Sustainable Development Goals (SDGs), people are goaded to work on innovative solutions to win the battle against this malaise and to ensure that resources serve everyone in the world.
Corruption is indeed a sophisticated social, political and economic phenomenon affecting all countries. It countermines democratic institutions, decelerates economic development and contributes to governmental instability. Corruption assaults the very basis of democratic institutions by impairing electoral processes, perverting the rule of law and creating bureaucratic impasse whose only reason for existing is to solicit for hush money.
UN statistics state that every year, $1 trillion is paid in bribes while an estimated $2.6 trillion are stolen annually through corruption – a sum equal to more than five per cent of the global GDP. According to the United Nations Development Programme, (UNDP), in developing countries, funds lost to fraud are estimated at 10 times the amount of official development assistance.
However, this year's observance takes a different form from previous years because it addresses the unique challenges and opportunities in the fight against corruption contrived by the COVID-19 pandemic and the changes that need to be made to minimise corruption.
Corruption is unlawful, unscrupulous and the ultimate treachery of public trust. It is even more obnoxious in times of crisis as the world is experiencing now with the COVID-19 pandemic. The reaction to the virus is creating new opportunities to leverage weak intendant and inadequate transparency, diverting funds away from people in their hour of grand need.
Unfortunately, COVID-19 has uncloaked the vulnerabilities in health systems, procurement and public service consignment throughout the world as many cases of misappropriation of public funds, serious violations of contracting processes and maladministration have come to light.
The flinty consequences of corruption are more palpable than ever before in the current COVID-19 crunch. Corruption inhibits people from receiving medicine, vaccines, vital protection and treatment. It also denies healthcare workers of the much-needed medical supplies, including personal protective equipment (PPE).
These corruption hazards and many others in the health sector should be observed and mitigated through increased oversight and transparency, which remain essential to address malfeasance in the procurement and distribution of PPE. It will similarly promote the equitable access of safe and effective COVID-19 vaccines to the populations, particularly for the most vulnerable and marginalised groups.
In the private sector, many small and medium-sized companies hit hard by the pandemic, are uncertain if they can survive in these times of crises. While a good number of them get economic stimulus packages to cope with COVID-19 necessitated lockdowns, others are asked to offer bribes to get their packages. This is unacceptable. We think that transparency and oversight must not be exchanged for rapid response and impact.
Many nations are still taking dramatic measures to encase and mitigate the ravaging spread of COVID-19 by making large-scale acquisition of life-saving medical equipment and supplies. However, this health crisis has opened up revelatory opportunities for severe corruption in the procurement sector, which in many cases cause expansive damage.
To mitigate procurement-related corruption risks such as covert contracts, overpricing, and collusion, governments should publish all public contracts; use open and competitive bidding, and publish the names and beneficial ownership information of companies awarded contracts. Whistleblowers are equally key in this regard.
Also, in providing support donations to businesses impacted by COVID-19, there have been abuses of emergency business grants to enterprises that are not legally entitled to them. Fake companies emerge here and there that take advantage of the current situation or even organised criminal groups impersonate companies in need.
In the circumstances, we strongly advise that support must reach only those who are most in need. Responses must be done after due diligence and verification and under the oversight of possibly lawmakers, anti-corruption bodies, civil society groups and perhaps, the private sector association.
Sadly, in Nigeria, palliative items meant to be distributed to Nigerians were deliberately kept back by some state governors and politicians, several months after actual distribution began nationwide, leading to widespread looting of warehouses across the country. This is corruption and deserves to be sanctioned.
Reducing the risks of inefficiency and corruption during the COVID-19 pandemic requires the unification of strong anti-corruption bodies, better oversight over emergency support packages, more open and transparent public procurement and enhanced anti-corruption compliance by the private sector.
Additionally, countries also need to ensure support and protection for whistleblowers and journalists uncovering corruption during the pandemic as well as bring their national anti-corruption frameworks in line with the United Nations Convention Against Corruption (UNCAC). To recover with integrity, we must demand to stand united against corruption.
Stop Privatisation Of TCN, Others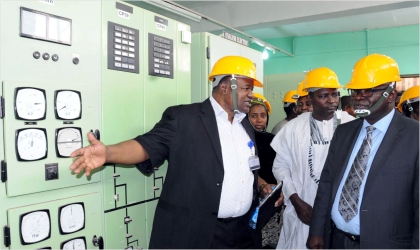 The Trade Union Congress (TUC) of Nigeria is strongly opposing the Federal Government's plans
to privatise the Transmission Company of Nigeria (TCN), Nigeria Post and Telecommunications Services (NIPOST), and Federal Medical Centres (FMCs) across the country.
The labour union said it was antithetical to the last-minute rush to privatise the assets, despite the previous administration having only a few weeks left to depart. At the union's National Executive Meeting held in Abuja towards the end of President Buhari's tenure. TUC President, Festus Osifoh, asked the Federal Government to halt the distribution of N8 billion which had been reportedly released for the asset unbundling of NIPOST until the incoming government took over.
TUC recalled that the previous privatisation of public resources during former President Olusegun Obasanjo's administration lacked transparency and favoured regime officials and their cronies. Additionally, many of the privatised entities were unstable as the State continued to provide monetary assistance, particularly for the DisCos and GenCos.
We support the TUC's stance on the privatisation of public assets. The decision to privatise should be left for the President Tinubu-led administration to handle. Privatisation, if executed properly, can bring in capital, expertise, and best practices for the administration of state-owned enterprises.
However, the privatisation of the energy sector in Nigeria, which took place 10 years ago, has not yielded the desired results. In fact, the power supply condition in the country has regressed. Despite a report by the Nigerian Electricity Regulatory Commission (NERC) that the Federal Government has subsidised electricity supply in the country with N35.27 billion, the position remains dire.
Nigeria's electricity supply is currently oscillating between 5,000 and 7,000 megawatts, which is inadequate for a country with a population of over 200 million. The 11 DisCos and three GenCos are facing various challenges such as under-capitalisation, debts, and technical difficulties, which are affecting their ability to deliver expected services to Nigerians. Unfortunately, five of these companies have been taken over by banks because of their financial distress.
This current state of the power sector demands a complete review of the energy privatisation programme. It is evident that the intended objectives of the privatisation exercise have not been met. To resolve the issues plaguing the sector, it is crucial to acknowledge that a hasty privatisation of the transmission company may not provide a permanent solution. A repositioning of the sector is necessary to ensure better performance and meet the expectations of Nigerians.
The TCN's technical and commercial inefficiency can be traced back to the public sector management that dominated the electricity sector before privatisation. The transmission system, or national grid, is inadequate to handle the total generation capacity, and the authorities have been slow to expand it.
The privatisation of the transmission arm of the power sector by the Federal Government should be approached with caution. The Tide has always advocated the sale of national assets with prudence. Developing economies require significant State intervention in infrastructure development because of their fragility. However, private-public partnerships can still play a role.
The DisCos have been frequently requesting bailouts, despite receiving enormous sums of government intervention. This shows that Nigeria is not yet prepared for full-scale capitalism. If the TCN is sold quickly, it will cause perpetual economic enslavement for the country. Therefore, any government asset privatisation must adhere to processes that encourage competition, enhance efficiency, and decrease direct government participation in their operations.
Since its inception in 2004, the Bureau for Public Enterprises (BPE) has privatised 142 enterprises, but regrettably, 37 per cent of them (52) are not performing well. The BPE has attributed this poor performance to the hostile business environment in the country, which has caused many private or privatised national enterprises to either close or move to neighbouring countries.
The Nigerian government has been attempting to privatise Nigeria Telecommunications Limited (NITEL) for almost a decade because of the poor state of its fixed-line infrastructure and high levels of debt. Despite Nigeria being one of the world's fastest-growing telecoms markets, NITEL's established lines have decreased to fewer than 100,000 from five times that amount in 2001. The total number of subscribers to its Nigeria Mobile Telecommunication (MTEL) mobile unit has dropped to a few thousand from over 1 million. The latest attempt to sell the firm is just one in a string of efforts by the government.
Unfortunately, the greed of past Nigerian leaders has raised questions about the efficiency of our privatisation programme. Clarity and accountability are crucial in privatisation, but Nigeria's history of corruption has created distrust and suspicion. To address this issue, separate auditing and legislature oversight committees should be established to monitor privatisation deals and prevent fraud.
Transparency in privatisation can create a perception of honesty and accountability, reducing mistrust from citizens. If carried out with sincerity, divestment can benefit various groups. Workers become shareholders, consumers receive better services, fresh graduates and the unemployed can secure jobs following expansion, and the government is relieved of subsidies or subventions.
Towards Sustainable Food Security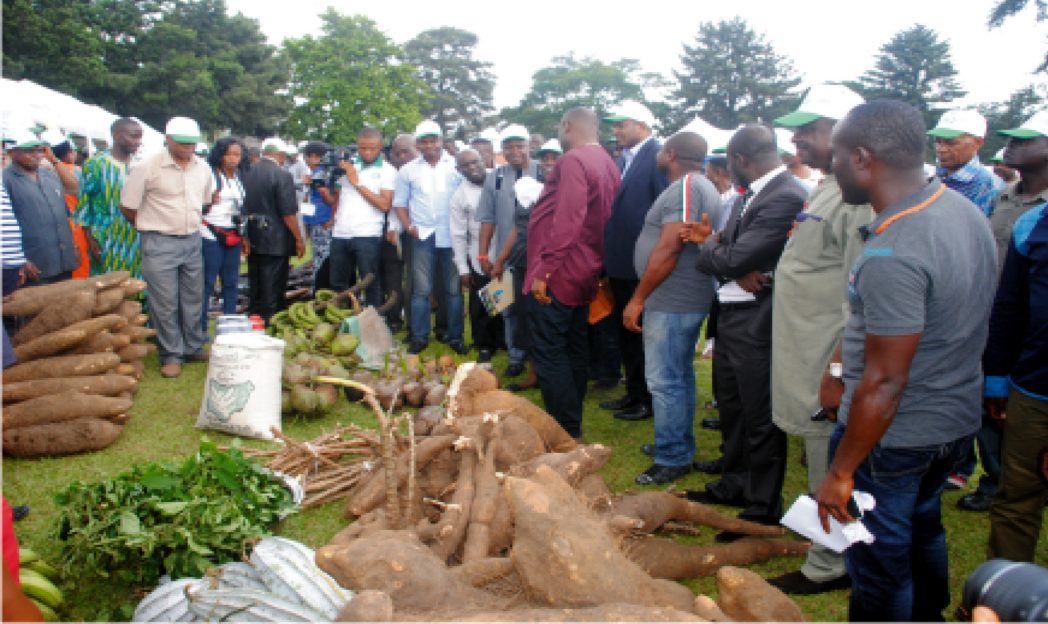 On October 16, 1979, a global movement was initiated by over 150 countries to acknowledge the vital impact food has on human lives. World Food Day was established to raise awareness about food security concerns and foster unity in the battle against hunger. This year's event took place on Monday, October 16, emphasising the importance of addressing food-related challenges.
Resently, the Federal Government added a new impetus to this clarion call with the recognition of and declaration of Nigerian Farmers' Day to celebrate the hardwork and sacrifices of farmers across the country to provide much-needed food for every citizen of the country. This ties into the global effort to ensure food security for humanity.
The global challenges of climate change and the conflict in Ukraine have raised concerns about the security of supply chains, which has resulted in higher prices for food commodities. This increase in prices is causing worries, particularly in the Middle East and African nations where people are especially vulnerable to food crises. The situation is creating unease among communities as they face the potential consequences of limited access to affordable and healthy food.
Every year, World Food Day focuses on a different subject, highlighting the importance of various aspects of food production and consumption. In the past, themes such as 'Family Farming' in 2014 and 'Our Actions Are Our Future' in 2018 had been chosen. For the year 2023, the theme is, "Water Is Life, Water Is Food. Leave No One Behind." It makes the vital connection between water and food. Without water, there is no food, and there is no food security without water security.
The Director-General of the Food and Agriculture Organisation (FAO), Dr QU Dongyu, rightly emphasised this when he highlighted the importance of prioritising water in policies and planning across various sectors. He outlined five key actions that need to be taken to achieve the Sustainable Development Goals (SDGs). He also called for stronger partnerships between governments, the private sector, academia, civil society, and all stakeholders to work together for a secure water future.
Over the years, Nigeria has been putting efforts aimed at ensuring food security. Part of it was the establishment of the Anchor Borrowers Programme (ABP) by the Central Bank of Nigeria (CBN), in line with its developmental functions as enshrined in Section 31 of the CBN Act 2007. The ABP was established to create economic linkages between smallholder farmers (SHFs) and reputable companies (anchors) involved in the production and processing of key agricultural commodities.
The core aim of the programme is to provide loans (in kind and cash) to smallholder farmers to boost agricultural production, create jobs, and reduce food import bills towards the conservation of foreign reserves. However, stakeholders and farmers alike have argued that despite the huge investment in the programme, Nigeria is yet to boast of food sufficiency, because the majority of the targetted audience of the programme who are farmers have not benefited from it.
Nigeria has ample resources and land for agriculture, allowing it to produce its food. To boost agribusiness, the government should prioritise improving its profitability and attractiveness. Technological advancements are needed to manufacture farm tools and equipment for mechanised farming. Additionally, addressing terrorism is crucial for creating a safe environment that allows farmers to resume operations.
Before crude oil discovery in 1956, Nigeria's economy relied on agriculture as a primary source of foreign exchange. In recent years, the country has shifted its focus to agriculture as a revenue stream to reduce dependence on oil. During the 2016 recession, the agriculture sector grew by 4.1per cent, while the oil sector shrunk by 13.7per cent. However, Nigeria continues to grapple with food insecurity and meeting domestic demand despite this growth.
Interestingly, as the world observed the World Food Day, the Rivers State Governor, Sir Siminalayi Fubara, decided to revive the Songhai Rivers Initiative Farms, aligning with the United Nation's goal of achieving Zero Hunger by 2030. This initiative aims to promote sustainable agriculture practices, provide farmer training, and enhance food security in the State. The governor's investment in these efforts addresses immediate food security concerns and ensures long-term sustainability in the region.
The Songhai Rivers Initiative Farms, established in 1980, has encountered various challenges that have hindered its productivity. Fortunately, the governor has stepped in to tackle these issues and ensure the farms can flourish. Through the governor's intervention, the necessary infrastructure, equipment, and resources are being provided to support the farms.
Revamping the Songhai Farms marks a momentous stride towards attaining food security in the state. This initiative, through the generation of employment opportunities and enhancement of agricultural productivity, will fortify its economy. Furthermore, it will elevate food security not only for the residents of Rivers State but also for the neighbouring states, propelling the state into a central role within the framework of sustainable food security.
The governor's dedication to revitalising the farms is truly commendable, as it not only addresses local concerns but also aligns with global initiatives to combat hunger and enhance food security. In line with this, the United Nations has designated 2023 as the International Year of Fruits and Vegetables, emphasising the imperative of healthy diets in achieving sustainable development.
World Food Day 2023 is a critical event that underscores the importance of a sustainable food system capable of providing healthy and nutritious food for everyone. It serves as an opportunity for people to unite and explore strategies to eradicate hunger and enhance nutrition, particularly among vulnerable populations.
Therefore, the resuscitation of the Songhai Rivers Initiative Farms is laudable and appropriate, as it demonstrates the Rivers State Government's commitment to enhancing food security within the State. This initiative not only aims to improve agricultural practices but also aligns with the United Nations Sustainable Development Goal of Zero Hunger by 2030.
Curbing Underage Prostitution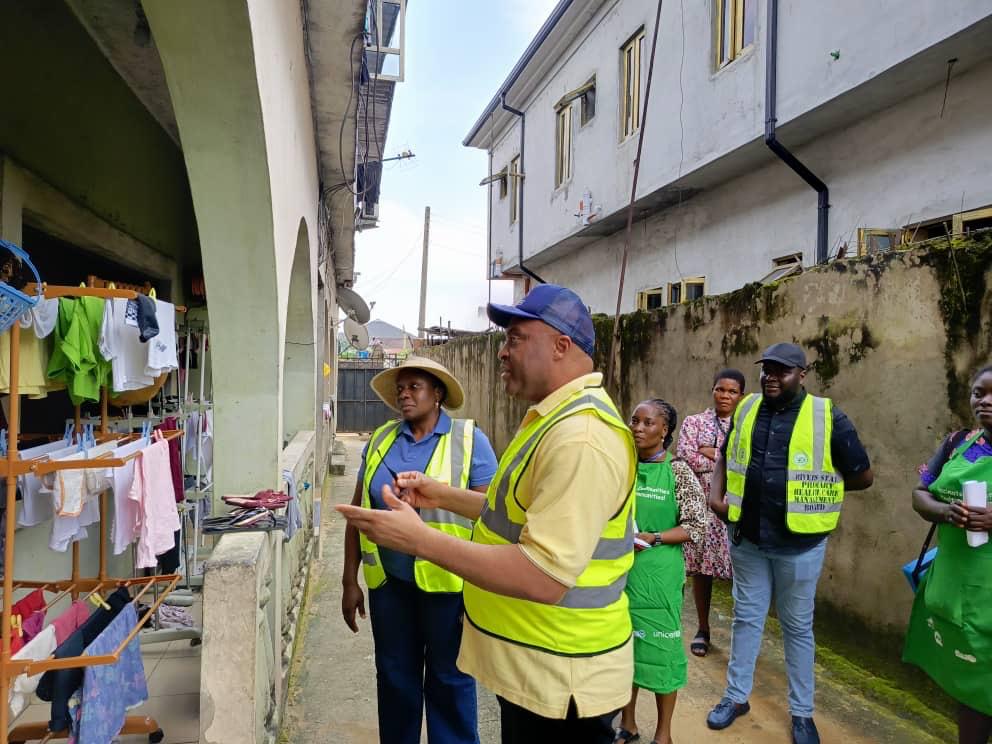 Needless to say, the reality of child abuse and prostitution is an apodictic phenomenon in Nigeria, as in many developing and developed countries. This development has become an agonising threat, with multiple correlated implications, in addition to denying the fundamental rights and dignity of children as acknowledged in the 1989 United Nations Convention on the Rights of the Child.
The attention this incident draws is based on the awareness of the prominence of children in families and societies as future generations and leaders of tomorrow. And as potential standard-bearers of any nation, they need to be properly cared for and nurtured, thereby providing an enabling environment for them to develop their potential to take on such great responsibilities.
Child prostitution has devastating consequences for children individually and society as a whole. Undermining these consequences can lead to serious and far-reaching problems, not only for individuals but for society as well. To address the threat, law enforcement agents have been conducting raids on brothels and residences across the country to apprehend those involved in the dastardly act.
For example, the police in Lagos State emancipated 24 ladies including a 13-year-old who were trafficked from Akwa Ibom State for prostitution. Four members of the syndicate that brought the girls, most of them from Oron in Akwa Ibom, were also arrested. The trafficked girls were rescued in shanties used as hotels around an abattoir area at Agege. Preliminary investigations revealed that the traffickers charged men N2,000 to sleep with the girls who were then given N5,000 at the end of the month.
Furthermore, the National Agency for the Prohibition of Trafficking in Persons (NAPTIP) arrested eight underaged girls in Benin, the Edo State capital, for allegedly contravening section 17 of the Agency's Act. The arrest was made by the Benin Zonal Command of the agency, comprising Edo and Delta States. The arrest of the underaged girls followed a raid on two brothels in the Aduwawa axis of the state.
Similarly, the Rivers State Police Command recently said its operatives rescued three underaged girls and arrested three male suspects during a raid on a brothel at Azikiwe Street, Mile Two, Diobu, Port Harcourt, the state capital. Policemen from Rumuolumeni alerted the Azikiwe Police Division following a complaint from a relative of one of the underaged girls, who was compelled into prostitution. The list is endless.
Nigeria has numerous underaged girls living and making a living in the streets. This has been attributed to economic factors and exposure to all forms of risks. The result is the proliferation of prostitution among young people, with its attendant problems. The causes of child prostitution in the country are largely economic, sociological, and socioeconomic factors. The effects of prostitution are psychological reactions, psychosocial damage, and political implications, which dent the nation's image.
NAPTIP recently lamented that about 60 per cent of the female sex hawkers in Italy were Nigerians. It described the situation as not only pathetic but "highly unacceptable." In other words, there is no question about whether the population of Nigerian girls who are engaged in sex hawking in the European country is sizeable because it is indeed significantly so. This is awful and constitutes a monumental national embarrassment.
By the agency's disclosure, it is evident that many of the federal and state governments' intervention schemes to curb underage prostitution have been largely ineffective and inadequate. Many wives of the heads of subnational governments are also known to have pet projects whose objectives are partly woven around the curtailment of this menace, but those projects too have failed to achieve the desired results. This is disconcerting.
Many young Nigerians are discontented, and some of them do considerable atrocious things to survive. However, while it is true that the seemingly intractable socioeconomic challenges of the country pose a veritable allurement for people to take precipitate actions to survive, there are also the issues of weak moral fabric and warped value system that make some young people and adults alike to disparage ethical, moral and sometimes legal abuttals in their quest for survival.
The questions are: how did we get to this contemptible state? How come that young girls who ought to be at school are flaunting the major streets of Abuja, Lagos, Port Harcourt, Enugu, Ibadan and other cities, hawking their half-naked bodies to any willing buyer? Why has sex become the fad among many students of our institutions? Where lies the future of these young ladies, and what can society do to protect their nobility?
More irksome is the all-embracing organised sex trafficking, even within the country. Many young Nigerian girls are being trafficked from one state of the federation to the other just for sex. Recent research conducted by Sympathy Worldwide Foundation, a non-governmental organisation (NGO) fighting sex slavery and child trafficking, reveals that several young girls are being trafficked from the hinterland to the cities but as the promises of their "do-gooders" fail, the girls take to the streets to use the same means to help themselves.
We call on the government at all levels, anti-prostitution NGOs, parents, churches, mosques, the police and all relevant stakeholders to take concrete steps to end prostitution which is still a crime in our law. People trading in prostitution or keeping brothels should be prosecuted, while men patronising, defiling or seducing our young girls should be brought to justice. The relevant authorities should also intensify their spirited campaigns against the illicit act.
Since poverty and unemployment are the major causes of prostitution, our governing authorities should stop paying lip service to these deprivations. The family institution needs to be re-invigorated. If parents were at home performing their parental obligations, their daughters would probably not have taken to the streets. Nigeria possesses an enviable rich cultural and religious heritage which includes living a chaste life and respect for the body and soul.
We have ascertained that neighbourhood and peer influence, weak financial, emotional and spiritual support, and molestation experience are some causes of child prostitution. We all must deploy strategies to massively generate awareness of the consequences of engaging in multiple sexual acts among the girl-child. This will help dishearten potential child prostitutes in the country.