Foundation Moves To Give Cancer Sufferers Succour In Rivers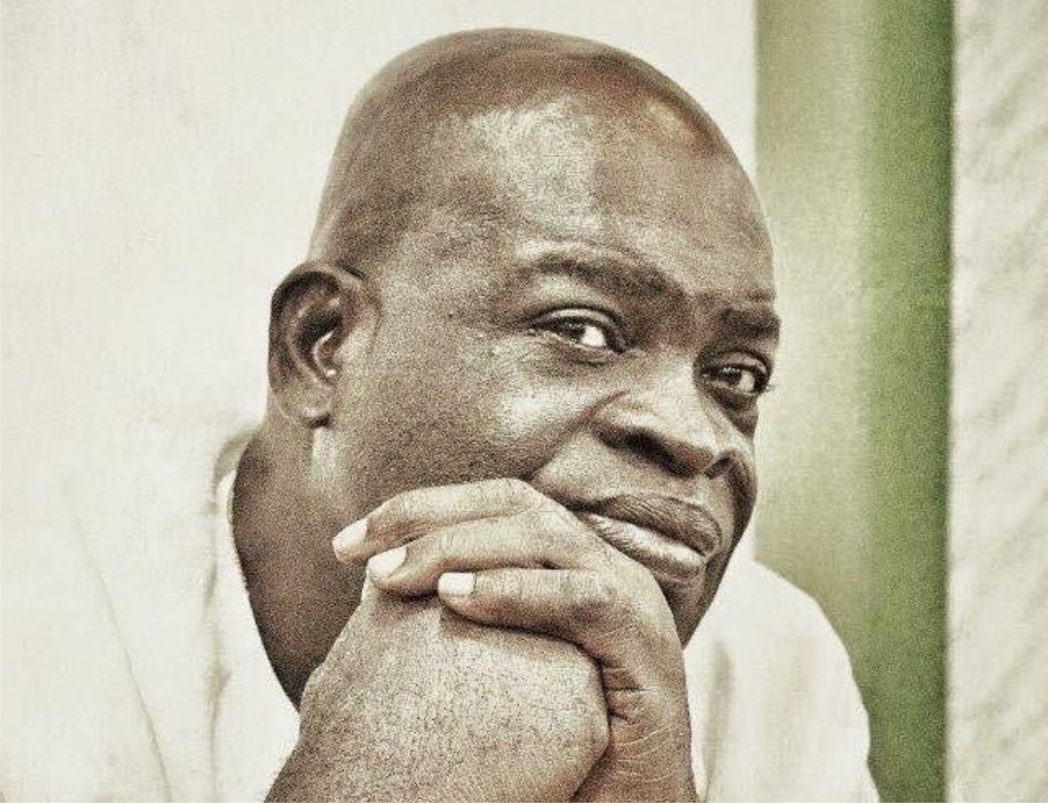 Jolted by the scourge of the deadly disease called cancer, the one and only "political bull-dozer" of Rivers State, Oha Sergent Awuse ventured into a not- so -familiar career of running a foundation for the care and treatment of cancer in all its complexities in Rivers State. Seizing the opportunity of the 4th February as the "World's Cancer Day", Awuse launched the first of the series of activities of his foundation aptly called Sergent Awuse Cancer Awareness Foundation (SACAF).
The venue of the programme was jam-packed with survivors, sufferers and care-givers-all mingled among themselves so eager to know more on this dreaded disease.
The event was started with enthusiastic participants being screened to decipher their status. Males were screened for' prostate cancer and the females for cervical cancer-all free of charge. Survivors of cancer scourge were made to relieve their experiences. This is aimed at encouraging sufferers to open up and get the needed attention for the cure of the disease. In this clime, it has been painfully observed that most deaths caused by cancer come as a result of people feeling ashamed to talk publicly about the disease even to their family members and so are driven into their early graves.
Mrs. Ann Dimpka, a survivor for ten years narrated her ordeal in her fight against cancer. She cautioned that human beings should not live in fear but to hope on God. This has propelled her determination to fight the disease head-on and she won the battle eventually. According to her, "cancer is just a word". We must fight it in our society," she concluded.
The high point of the occasion came when the founder, Oha Awuse with unambiguous clarity gave a heart-renching account of his odyssey into the hospitals of Europe for the treatment of his ailment.
His critics spared him on time as they castigated him for announcing that he is a survivor of cancer. True to his type he defiantly told them he is ready to shout to the roof tops by exposing his experience of surviving from this debilitating disease and to thank God Almighty for saving his life. According to him, people must know and learn from others' experience.
"We should stop being ashamed of telling people our troubles, especially when it concerns that scourge called cancer," he advised. Dr. Jack Imodu, an oncologist and a urologist went the whole hug of educating the participants of the causes, types and the treatment of cancer. He, however, warned that lack of knowledge of the disease is the main cause of the deaths in the country.
He advised that early detection is a route to its cure. Oha who had been in the trenches of high polititics had denounced continuing in that game but to give back a worthy project to the society that had made him. Eager to keep his essence in the society he founded the Cancer Awareness Foundation with hospitals and offices that will boast of cutting edge equipments in Rivers State. A sage once said "have a vision and a plan, then people will follow you". Indeed Sergeant Awuse has a vision and has articulated a plan. Little wonder numerous people had signed on to follow him and give support to this noble venture.
Martin Luther King Junior in one of his speeches asked, "what are you doing for others"? Surely, Oha is answering the question. He is doing a novel thing for Rivers people, Nigerians and even people outside this country. It is envisaged that this foundation will attract medical tourism into Rivers State. It is indeed an uncommon courage to set up such a foundation in this part of the country. Awuse, however, had called on government to embark on training more doctors and nurses for the treatment of all the various types of cancer.
He promises that his foundation will be sustained and is sure funds will be sourced for its sustenance. He advised Rivers indigenes to avail themselves for regular checks to avert the serious consequences of cancer scourge.
The founder announced that in order to decongest the urban centres, his foundation will be sited at Emohua Local Government Area. For this gesture Sergeant Awuse will surely be remembered as one of the pantheons of great champions for cancer care in Nigeria. Undoubtedly, this contribution to humanity will forever be etched in the minds of Rivers people and in the annals of Rivers State.
The theme of this year's Cancer Day is "I am and I will". Let's join hands and say "No to CANCER and give Oha our support.
Thom-Manuel, a social critic, lives in Port Harcourt.
Nimi Thom-Manuel
Sickle Cell Drug Set To Be Released 
England's National Health Service (NHS) has announced a new "life-saving drug, Crizanlizumab to help people suffering from sickle cell disease (SCD).
Crizanlizumab is expected to be delivered through transfusion drip and "works by binding to a protein in the blood cells to prevent the restriction of blood and oxygen supply that lead to a sickle cell crisis," NHS said in a statement.
About 5,000 people living in England will be treated with the drug in the next three years.
SCD is common in Africa, where up to 40 percent of a country's population can carry the mutated gene, though most never get sick, AFP said in a report.
The disease causes episodes of debilitating pain known as vaso-occlusive crises. It could also cause infection, organ damage, acute chest syndrome and stroke.
Nigeria is considered the epicentre of the disease in the world.
The chairman of the Sickle Cell Foundation, Professor Olu Akinyanju, said in a paper published on the foundation's website that "in sheer numbers, Nigeria has the largest burden of sickle cell disorder (SCD) in the whole world."
"Although countries around Nigeria also have an S gene carrier frequency of about one in four of their populations, Nigeria's large population has ensured that over 40 million Nigerians are healthy carriers of the S gene," Professor Akinyanju said.
"This number of carriers far exceeds the total population of every other affected African country and indeed, of several of them put together. Consequently, about 150,000 Nigerian children are born each year with sickle cell anaemia (HbSS), the prevailing type of sickle cell disorder (SCD) in this region."
Crizanlizumab is expected to reduce the number of times a sickle cell patient needs to go to A&E (Accident and Emergency Unit of a hospital) by two fifths.
United States's Centre for Disease Control (CDC) said "the only cure for SCD is bone marrow or stem cell transplant."
But for many sufferers of the disease in Nigeria, accessing curative treatment is extremely prohibitive.
Moreover, CDC said bone marrow is "very risky, and can have serious side effects, including death."
WHO Raises Alarm Over Mental Health Of Pregnant Women
Almost one in five women will experience a mental health condition during pregnancy or in the year after giving birth the World Health Organisation (WHO) has said.
The apex world body on health had released the statistics Monday, as part of its report on improving Early Child Health and Development.
Among women with perinatal mental health conditions, 20 percent will experience suicidal thoughts or undertake acts of self-harm.
Ignoring mental health not only risks women's overall health and well-being, but also impacts infants' physical and emotional development.
The importance of screening, diagnosis and management of PMH conditions into Maternal and Child Health (MCH) services has been highlighted in the Nurturing Care Framework, the WHO recommendations on maternal and newborn care for a positive postnatal experience and the WHO guideline on improving Early Childhood Development.
This new WHO guide for integration of perinatal mental health in maternal and child health services provides the best available information aimed at supporting MCH providers in identifying symptoms of mental health problems and responding in a way that is adapted to their local and cultural context.
The guide provides an evidence-informed approach for  planning integration of perinatal mental healthcare into MCH services and assessing its impact. Effective integration requires for example a core team responsible for overseeing the integration, a situation analysis and needs assessment to identify a feasible package of interventions that meet women's needs during the perinatal period, and adequate training and supervision of workforce to deliver services.
MCH services during the perinatal period represent a unique opportunity to support women in a respectful and stigma-free environment, leading to increased attendance and better engagement in care for women and their babies and to greater well-being and advancement of society.
By: Kevin Nengia
Health Benefits Of Eating Walnuts
Now is the season of walnuts, the black cranky round nuts common to most rainforests in Nigeria.
Though walnuts are seasonal, it is packed with huge phytonutrients that help to improve health and vitality.
Scientists have found that the nut reduces lipid per oxidation, a process that can damage sperm cells. This form of cell damage harms sperm membranes, which are primarily made up of polysaturated fatty acids.
Walnuts are the only tree nut that are predominantly comprised of these fatty acids- meaning they are uniquely powerful for replenishing sperm cells.
Just one ounce of walnuts contain 13 grams of polyunsaturated fatty acids(PUFAs),out of 18 grams of total fat.
The study, conducted at the University of Delaware, gave two groups of mice either a walnut- enriched diet or a control diet for nine to 11 weeks.
One group was made up of healthy male mice and the other was male mice that were genetically predetermined to be infertile.
Researchers found significant improvements in sperm motility and morphology in mice who were consuming 20 per cent of their daily calories from walnuts tequila lent to 2.5 ounces a day for humans.
Even the infertile mice saw an improvement in sperm morphology and both groups experienced a notable reduction in peroxidative damage.
Sperm motility, and form are markers of semen quality, which is a predictor of male fertility.
"What is fascinating is we found that eating walnuts can actually help improve sperm quality likely by reducing peroxidarive damage in sperm cells", said lead researcher, Dr. Patricia Martin-DeLeon of the University of Delaware, United States of America.
The researchers hope to conduct larger and longer term studies, as well as studies in more diverse male populations, to confirm the mechanism that makes walnuts improve sperm quality.
A couple is said to be infertile if there is no pregnancy after one year of normal sexual activity without contraceptives.
In approximately 40 per cent of infertile couples, the male partner is either the sole cause or a contributing cause of infertility.