Checking Indiscriminate Waste Disposal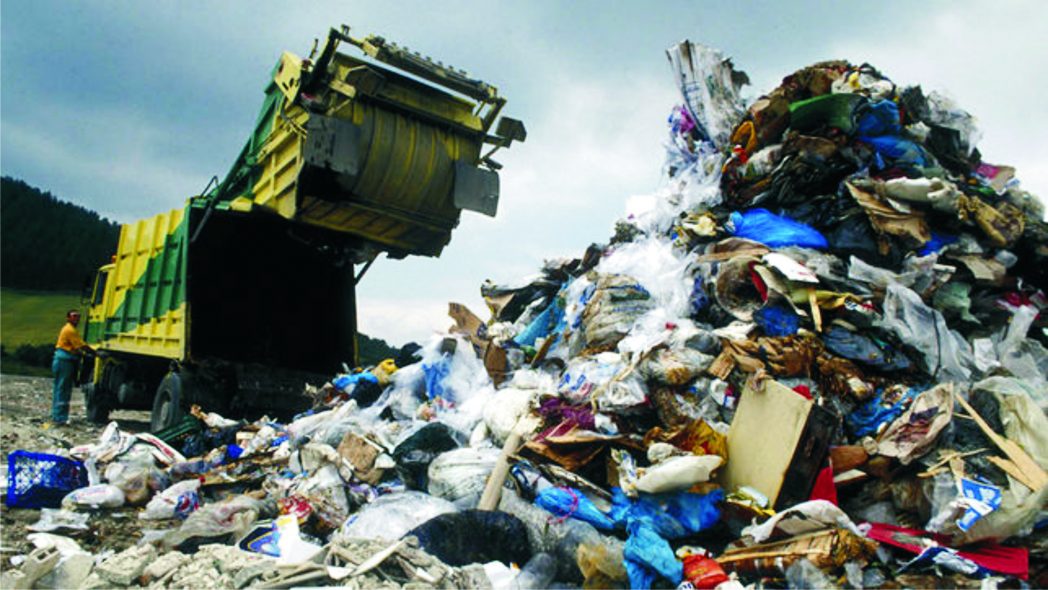 Since the beginning of time, people have needed to find a way of disposing their trash. It is imperative to note that proper waste disposal is important to ensure safety of life and avoid possible health hazards.
Indiscriminate waste disposal is an improper way or manner by which individuals and organizations get rid of their trash. These practices include dumping refuse by the roadside, along streets, on major roads, as well as in various rivers. Solid waste generation has greatly improved to an uncontrollable rate in the society, this happens due to human daily activities and economic activities.
Due to inadequate waste disposal methods, dumping of refuse in unauthorized places is now the order of the day. Overpopulation, industrial revolution and urbanization have become major causes of waste generation as well as improper waste disposal.
Lack of appropriate storage facilities , unavailability of proper waste management and planning ,wrong perception by residents and nonchalant attitude toward the environmental cleaning and sanitation, is also a cause of this indiscriminate waste disposal.
The problem of indiscriminate waste disposal has brought so much pain and ills to the environment and society at large. We can point fingers at the outbreak of various epidemics, infectious diseases, and other human environmental degradation such as flooding, drainage obstruction and waterway blockages in most parts of the country like Lagos, Port Harcourt, Aba, etc. It has been noted that heaps of littering trash are in virtually all market areas, on the streets and even on the roadside and these wastes remain there for many weeks without devising any means of waste collection, either by private individuals or the government.
Some areas have also been abandoned when inspections are going on by the government, or even during environmental sanitation. I assume such attitude is an act of negligence on the part of waste disposal agencies or the environment ministry.
Waste management and indiscriminate waste disposal is one menace that has to be curbed with immediate effect, and checkmating the activities of persons who dispose waste products in an improper way, must be done from the grassroots level. It is a joint effort from both the government and citizens of the nation and this must start from the family.
Government should focus on collection of waste products from households. They should encourage homes and individuals to bag their wastes in plastic bags as this would help to avoid littering.
Most people drop biscuit wrappers, cans, bottles and water sachets by the roadside in cars and on highways, which is why the government should move and foster for a cleaner and healthier environment.
There should be adequate financing for each state to support and help them in waste disposal projects. Waste bins must be placed in strategic areas on streets and communities for effective monitoring.
Illiteracy and low level of education is another factor that can constrain the thinking of most citizens. For instance, in places such as GRA, Victoria Island, and other known places where the supposed educated elite reside, and do daily business, inadequate waste disposal or improper refuse dumping is barely seen or is at the lowest because they know the dangers of the act and how littered their environment can be. But in these places where the average or low class citizens live, it is on a high range, therefore, proper sensitization and advocacy programs should be done to educate the general public as to why they should disease from dumping waste indiscriminately.
The government should also encourage individuals who set up private waste collection agencies by reducing taxes paid and also workers of the ministry of environment. They should clean these wastes from the roadside from time to time, and be encouraged by increasing their take home pay. This would enable them see the work as a responsibility and thereby curb nonchalance.
Laws and sanctions should be made to discourage persons who engage indiscriminate waste disposal. Persons could be arrested and persecuted by a court if they flaunt orders. Fines can also be issued depending on the level of offence by anyone who is caught.
Apart from all these measures mentioned above, the government should also encourage practice such as recycling of industrial waste products such as cans, bottles, papers, clothes, etc. Also, biowaste products which include those materials that can decay such as food items, leaves, banana peels should be biologically turned into manure and fertilizers.
This is why the government should set up recycling agencies and also monitor the collection of this waste to avoid improper disposal.
Unlawful solid waste dumping in the society must be checkmated. There is an urgent need for government and private stakeholders to implement policies that can prevent the littering of waste in the environment. Human health and the environment need to be safe guarded from unsustainable conditions which are caused by indiscriminate waste disposal in our society.
The government alone does not have the responsibility of checking indiscriminate waste disposal also it is the duty of every organization and individual to take it upon themselves to keep the environment healthy and clean.
Dennar is a student of Abia State University, Uturu.
Ngozi Dennar
Mechanism Of Mercenary Mentality
Any activity undertaken by a human being, with monetary and material gains as primary motive or impetus, is one form which a mercenary mentality can take. Like the dangling of a promise of a reward of N36 million for any Nigerian scientist or medical researcher able to find a cure for Coronavirus, mercenaries do things for money, not conviction. Such mind-set born of a worldwide movement into deeper materialism, has some mechanism bearing some observable trends. It's the opposite of patriotism.
In the history of education in Nigeria, during the colonial era, there was a policy of "Payment by Result", whereby schools with impressive results received grants from government. How such examination results came about would not be an issue of concern, but what mattered was the "impressive" nature which was the determinant of award of grants. Good results, good grants!
The mechanism of mercenary mentality went to work to craft subtle means of getting impressive school results. School heads and teachers assisted pupils to pass examinations in "flying colours". It took a long time, after much harm had been done, before obtuse policy makers could figure out that money is a good soldier. Sanctimonious people would talk of examination malpractices but would not search deeper for the causes.
In the university system there is a policy of "publish-or-perish", whereby promotions of lecturers depend on articles published in "learned" journals, local and international. Like the history of the South Sea Bubble or the Scramble for Africa, humans long for where they can make maximum gain but with minimal investment. The job of teaching demands commitment to the learner as professional priority. Such commitment derives from personal conviction in the worthwhileness of the job and the task involved.
Mechanism of the mercenary mentality went to work to place fame and personal gains in the forefront and commitment to the learner as an unimportant issue. We do not need a microscope to see the result. Who would not want to become a professor at the quickest possible time, if all it would take is to have publications and good rapport with appropriate god-fathers? From fixing of names in other peoples' works, to several clever tactics, what do we not find in the universities in a hypocritical rat-race to excel?
"The higher you go, the cooler it becomes" is an old maxim which describes the philosophy of the mercenary mentality. To struggle from below is to take the risk of encountering hustlers and predators and so, why not jump to the top by any means, hook or crook? Once at the top, you can afford to pontificate and point out lazy and unpatriotic people.
Would you not want to retire at 70, even when you are 80, with your full salary, benefits and possibly acquire any choice government asset in your custody? To "board last flight" is to run the risk of being left out in grabbing the largesse that Nigeria offers to those in the fore-front. This is why there is hustling, horse trading, rat race, do-or-die affair, etc.
The up-coming version in the mechanism of the mercenary mentality was provided recently by an elder statesman and retired military general, Theophilus Danjuma. Listen to him: "The Nigerian Army under Burutai is working with President Buhari to grab lands from indigenous Nigerian owners and give it to Fulanis from West Africa and turn indigenous Nigerian people and land to modern-day Fulani colony". Danjuma is not alone in raising this alarm, because, another retired general said so before.
Anyone who had read The Tide newspaper of Friday, February 21, 2020, would recall the scary headline: "Rise Up Against Herdsmen, Danjuma Tells Nigerians". Ordinary Nigerians battling to find some food for their empty stomachs may not be interested to hear that "Miyetti Allah determines what happens in Presidency" or about the "Army working with Buhari to grab lands, gives same to Fulanis". Such prospects are scary enough to contemplate.
Mercenaries are not only soldiers fighting a war they know nothing about, but solely for the sake of money and property to loot. Mercenaries are also those who participate in implementation of conspiracies because of ignorance, vengeance, envy or spite, even if they turn around later to shed crocodile tears. For example, we are being told that "the Northern Elders who in 2015 believed that General Buhari had come to redeem the North, have now turned against the President".
In Shakespeare's play, The Tempest, we have an illustration of how ambitious Antonio usurped the throne of his brother, Prospero, in collaboration with Alonso, King of Naples who was ill-disposed towards Prospero. Nigerian politicians often see situations better when they have left office, but power remains an ally they rarely forego.
The mechanism of mercenary mentality has an operational system which is built in the mind, with fabrics drawn from intellectual sophistry. No one has disproved the fact that humans are wolves and predators. They can blow hot and cold, depending on where their gain lies, such that the culture of service without reward as a motivator is rare to find. Humans cry wolf when their interest are threatened, but also become wolves when there are booties to share, including land grabbing. You have to be a macho-man to survive.
By: Bright Amirize
Dr. Amirize is a retired lecturer from the Rivers State University, Port Harcourt.
It has become common of late to hear people complain of fallen standard of education in our country.  Their worries no doubt, may not be unconnected with the poor yearly output of our tertiary institutions of learning. Surprisingly, these same tertiary institutions, citadel of knowledge as they were hitherto known, had been the sole platform through which the nobility of our founding fathers was cooked, baked and sampled for societal good. Then, it was very difficult to fault any product of these noble institutions because, like gold, every product of the university or any equivalent institution of learning, was believed to have passed through fire, haven satisfied every requirement to be adjudged noble.This, I believe, accounted for the euphoria that accompanied every graduation of students from the institution, having also been certified worthy in learning and in character by the institution. Like the proverbial proof of the pudding that lies in the eating, every contact and encounter with any output (graduate) of these institutions of learning attested to the fact that the role of education and teachers in terms of imparting on the child a number of social and intellectual knowledge required by society for stability and progress was achieved. That was in the past. However, while the society is always in a hurry to blame her educational woes on the citadel of knowledge, it is important it considers its level of fairness in judgement? Could a child be well groomed at the foundational stage only to deviate without reservation at the tertiary level?
For me, blaming the universities for the fallen standard of education in Nigeria is like knocking the head for the sins of the anus, even though the universities do have their own portion of the blame. According to Professor Benjamin A. Eheazu of the Federal Normadic Education Centre, in a lecture presented at the first faculty-wide induction of first degrees and PGDE graduates of the Faculty of Education, University of Port Harcourt, few years ago, going through various informed thoughts on child education and development, one would sure encounter the views of a renowned French social scientist, Emile Durkheim who believes that a child is born into the world as a tabula rasa which means blank- mind as it were, onto which society would have to engrave its values, norms, and culture. For Durkheim, the role of education and the teacher is to imprint in the child, a number of social and intellectual capacity required by society for stability and progress. Hence, the child would have to remain docile and simply serve as a receptacle to planned curricular. Amidst various theories and approaches to teaching and learning, what is paramount is the fact that it is the much that the teacher is endowed with that he imparts onto the child who naturally wears a posture of naivety.
No doubt, the educational foundation of a child to a greater measure spells out how stable or feeble he turns out eventually and this makes it expedient that we define who teaches the child. The definition of the child's teacher is imperative given the fact that while not all teachers would adopt Durkheim's view on child education, many also do not see reason to apply the pedagogical methodology and instructional processes advocated by other theorists. They are neither here nor there. If it be said that a poor teacher tells, an average teacher informs, a good teacher teaches, while a noble teacher inspires; then, there is indeed a need for noble teachers, professionally trained, who would make children internalise learning by operating within the three domains of educational objectives (the cognitive, affective and psychomotor) as expounded by the American education psychologist, Benjamin Bloom.
While we search for the teacher that we need, it is important we shop for the teacher who is abreast with the educational challenges of the 21st century which brings a lot of pedagogical burden to bear on the teacher.In an era of progressive advancement in science and technology, with greater negative influence on the attitude and behaviour of children towards education, the teacher is faced with serious challenges and so must be such that goes for more training and development in pedagogy to enable him respond positively to the use of Information and Communication Technology (ICT) in the teaching/learning process to meet curricular innovations. All the same, can the above be achieved when our own clime is such that has no place for teachers' welfare? With backlogs of salary arrears not paid, promotion not implemented, and other necessary incentives denied Nigerian teachers, how could the best in them be released? While we clamour for noble teachers who can go for more training and development in pedagogy to enable them respond positively to the use of Information and Communication Technology (ICT) in the teaching/learning process to meet curricular innovations, this whole expectation can only be frustrated in a clime where teachers' welfare is never considered at all.
Here in Nigeria, the Federal Government has promised an enhanced welfare package for teachers. Two years down the line, Nigerian teachers are still waiting to see it come to pass.
By: Sylvia ThankGod-Amadi
Banditry has become such a hypocritical concept that some authorities would utilise it in order to hide away something more sinister than banditry. The uniqueness about banditry as different from other groups of criminals, is that bandits are hooligans who, in their frolicsome engagements, attack travellers to steal away what to eat. Are bandits terrorists? It would require following due process of law to be able to determine that!
From the perspectives of history, there are three species of bandits, namely: attackers of travellers; avengers, and then enigmatic highway men. Two old story books about Robin Hood and Ali Baba and his gang of 40 thieves, provide details about the first species of bandits who engage in frolicsome criminal activities. This first group of bandits often operate with some lighthearted principle of sharing their loots and booties with some needy persons or a patron god-father. For example, in 1961, a British woman married to an Urhobo man wrote an open letter to 'dear thieves of Surulere' who robbed her home, to return her wedding ring, which was among the items stolen. Four days after, the wedding ring was returned.
As part of their frolicsome mischief, the thieves of Surulere addressed a letter to Mrs Urhobo advising her that a wedding ring is meant to be worn on the finger and not kept carelessly. Yes, bandits of the first species can be humorous, capable of advising their victims to learn to lock their doors properly. Recently in Nigeria, this species of bandits who can also be called hungry thieves, specialise in hooking away smartphones and laptops from charging sockets in people's homes. All kinds of devices are used for this nefarious purpose.
The second species of bandits – the avengers – can be vicious, with the purpose of passing a message to individuals and groups that abuse power with impunity and arrogance. Historically, the Red Indians, original owners of the American land and the Aborigines of Australia, suffered unspeakable abuses by early colonialists and armed invaders who dispossessed them of their ancestral lands. African slaves suffered similar acts of inhumanity in the American continent, while the Boer War dealt humiliating blows on the original owners of Transvaal and Orange Free State in South Africa.
The founding of Hispaniola in West Indies by Black slaves who broke free from their slave masters, with Haiti as seat of Black power (misnamed Voodoo) serve as ideal examples that oppressed people can develop some unique power. Similarly, labourers who were used during the construction of Panama and Suez Canals, were not only poorly paid but, like gold miners in South Africa, contracted some ailments that rendered them useless in life. Thus, slave masters, tyrannical labour masters and others who exploit, use and then dump those who worked to build up their economy, can face the wrath of such aggrieved labourers who can be misnamed as bandits.
In more recent times, poor, idle and helpless people have been unjustly exploited, used and then dumped by some political power gamesters to serve their political purposes. Such purposes range from inflating of census figures, rigging of elections, to carrying out of some acts of mayhem in the services of dark ends. It is common that jobless, poor but desperate youths can be hired, fed, trained and sent out to carry out some unethical activities, oftentimes under oath not to reveal their sponsors. Many die in such missions.
Some members of these exploited and abused youths who become aware of the exploitations and abuses that they suffer, turn around to become avengers, who can be misnamed as bandits. Many of such unsuspecting youths often confess that they did not know or bargain for the kind of engagement that they unwittingly found themselves participating in. There are recruiting agents who lure unsuspecting young men and women into various unethical engagements, taking undue advantage of the level of poverty and ignorance in the country. In the 1950s, some Nigerians were lured into job recruitment projects of working in Equatorial Guinea, also known as Panya. Many returned destitute and demented!
The third species of professional bandits, the enigmatic highway men, are not only very dangerous, but they are not themselves. In the psychic sense there are people, men and women, who can be said to have renounced their humanity, arising from various reasons which can hardly be examined here. Such renunciation follows drinking of the 'Water of Usachi', which is like going into a partnership with the forces of darkness. This water, like an aphrodisiac, places those who drink of it in the hands of dark agents, on a warfare with human beings striving for nobility.
Therefore, this species of professional bandits can be rightly called spiritual highway men and women. They include the witches that many weak people fear or talk about, the wizard of the desert and all those who perform various psychic acrobatics which lovers of miracles and wonders patronise. Their principal duty is to waylay and distract those seeking the path of light and truth. Often posing as agents of light and truth, this species of bandits operates largely in ecclesiastical circles.
Can we deny the truth that there are bandits in the ecclesiastical circles? Why should miracles, wonders, acrobatic performances and prosperity antics become ready means to lure seekers into the path of light and truth? Is truth no longer what should lead seekers into freedom? Should freedom not include maturing and growing above being lured away by the antics of spiritual highway men, and attaining the height of being guided intuitively, in the midst of perplexities? Why do many people jump from one belief system to another with little or no deep personal conviction?
Like the politics of stomach infrastructure which has become the order of the day, has religion not degenerated to a similar status, whereby bandits and highway men confuse many unsuspecting ones? Surely, the situation in the country currently demands that individuals should do things out of personal conviction and commitment. Such personal conviction can only come from a free and uninfluenced search and recognition of the truth. Those who float about, capable of being abducted by bandits and highway men, are hardly ready for the task of facing life on its own terms.
Similarly, the politics of banditry should teach discerning Nigerians the antics of surviving in a hostile environment. The inability to differentiate terrorists from bandits is an idiom whose significance would demand reading this article twice. The third species of bandits discussed here are in the league of those who terrorise people for the purpose of confusing and distracting them while something more sinister is being perfected. Many have taken the Water of Usachi!
Dr Amirize is a retired lecturer in the Rivers State University, Port Harcourt.