N'Delta Women Seek End To Gas Flaring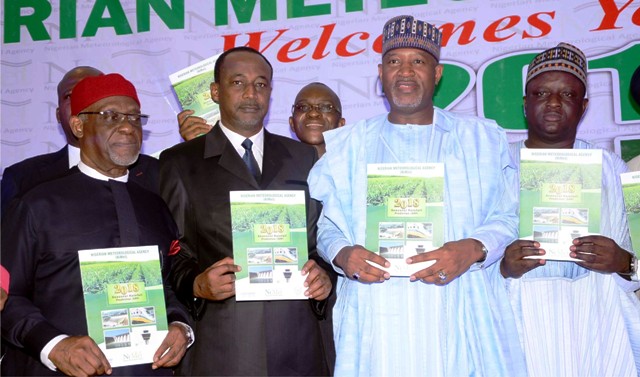 Women from several communities in the Niger Delta have called for increased advocacy to end gas flaring and other forms of environmental abuses in the region.
This was part of a resolution at the end of a two-day Women and Energy Assembly in Port Harcourt.
The women also stressed the need for the Nigerian government to pursue a fast global change over from fossil fuel as main energy source to renewable energy sources.
The Assembly also called for opportunities for women to own, produce and control energy production.
According to the resolution, the Assembly observed that energy is critical to life and is the driver of the life of women and girls as burden bearers of society carrying out unpaid services.
"That the search for biomas fuel from trees, saw dust, dung, manure and fetching water for housekeeping creates hard work for women and girls, especially from poor rural and urban families.
"That though there are many alternative and cleaner energy sources, being adopted by developed and developing countries, the politics of oil has prevented the Nigerian government from pursuing alternative cleaner and affordable energy sources".
The women also observed that their continuous reliance on the forest for energy is dangerous to the environment as most of these forests may soon cease to exist.
They also stressed the need for the inclusion of the womenfolk in all levels of renewable energy sector, programmes, while energy producers should take responsibility for the outside cost of energy production like health, and time cost in care giving for sick family members.
"That knowledge of community women on production of clean stoves and other renewable energy products should be acknowledged and supported.
In her paper entitled, "Energy, Development and Climate Change", Dr. Bolaji Babatunde warned against further flaring of gas in the country.
Dr. Babatunde who is an associate Professor at the University of Port Harcourt said that, climate change could lead to the submergence of Port Harcourt City and the rest of the Niger Delta by 2030.
On her part, Dr. Huoma Worlu who spoke on Energy Crisis and Women, said that women play very important roles in the collection, consumption of energy in their homes, but regretted that industrialisation and colonialism has pushed the women behind, making them end users who bear the cost, while energy production in the country now rest squarely on the expatriates.
She noted that the resultant industrialisation in the guise of oil and gas exploration has destroyed trees in the environment and impoverished the women.
"There is palpable crisis in the energy sector and the worst hit are the women," she said.
2022 Flooding And Food Crisis
Except nature intervenes, the flood situation currently ravaging some parts of the country may surely get to Rivers State. It would be recalled that the Nigerian Meterological Agency (NiMET) and its sister agency, Nigerian Hydrological Services Agency (NHISA), predicted massive flooding this year in the country.
According to NiMET predictions, 20 states and more will be affected by flooding this year.
The high risk States, according to the agency, are Kebbi, Jigawa, Borno and Bauchi States.
The rest are Taraba, Plateau,Bayelsa, Rivers, Adamawa, Kano and Akwa Ibom States.
Also to be affected are Cross River, Abia, Imo, Enugu, Ogun, Osun, Ondo, Oyo and Ekiti States.
NiMET based its predictions on the rainfall distribution and rainfall amount recorded so far in the country.
As at the time of filing this report, a number of States across the country are reeling from the impacts of severe flooding.
Reports of impacts of flooding so far obtained show that Borno State has lost 4,989 shelters / houses to flood, while 40,000 people are already displaced, farmlands totaling 4,000 hectares of land, including crops also destroyed.
Also  in Adamawa State, 962 houses were destroyed, 979 people displaced and rendered homeless, while food and cash crops running into millions of Naira destroyed.
In Yobe State, 58 Houses were destroyed, three deaths recorded, four persons sustained various degrees of injuries, while farmlands and crops running into millions of Naira destroyed.
Similarly, reports also had it that in Lagos State, three children and four adults were killed in the flooding.
In Jigawa State, 50 people lost their lives and thousands of homes damaged, including farmlands and crops.
Similarly, in Ebonyi State, 15 houses were destroyed, farmlands, including rice farms, cassava and yam farm also affected.
Also, in Niger State, a total of 35 persons were killed, 51 others injured, while 8,215 houses, including farmlands destroyed.
The situation was also reported in Gombe State where a three-year-old girl was reportedly killed, a two-year-old girl critically injured and properties worth millions of Naira, including farmlands and crops destroyed.
Also, in Cross River State six were killed, houses submerged, farmlands destroyed including crops, schools and other facilities also affected.
Within the past years, Rivers State was not left out as far as flood was concerned.
It would be noted that the Orashi region of Rivers State has been a flash point as far as flooding is concerned.
Incidentally, this area is 80 percent agricultural, and any distortion in its farming system may affect not just the region but the entire state.
The 2012,/2013,/2014/,2015 even the 2020 flooding wrecked innumerable havocs in the area.
The Orashi region, for instance, was a flash point in the 2020 flooding.
Deaths were recorded in Omoku, Ubie  and Engenni Kingdoms while places like Andoni, Opobo, Akuku-Toru and others withnessed series of damage and destructions to both public and individual property.
In most of these areas,   farmers lost their crops  and belongings, and some of them are yet to recover.
The implications of this was not only  grave for the state but the nation at large.
Even if   the current  flooding being experienced in parts of the country is  yet  to be withnessed in the state, there are reports of panic and apprehensions, especially among farmers.
According to an indigene of Joinkrama in Engenni Kingdom, farmers are already contemplating premature harvesting because of previous experiences.
Sodin Akiagba, a native of Joinkrama Engenni Kingdom in Ahoada-West Local Government Area told The Tide in an exclusive interview that farmers are major victims of flood disasters in Engenni Kingdom.
He said his people who are predominantly farmers always bore the brunt of flood disasters
"I can tell you authoritatively that our people are already confused over what to do, some of them have started harvesting their crops prematurely to avoid them being destroyed by the impending flood", Akiagba said.
Akiagba regretted that no farmers have received any palliatives as a result of previous flooding in Engenni Kingdom.
He said apart from the expected food shortages, massive poverty will also result from the situation.
Akiagba said that the only way of protecting farmers from the perennial flooding is the introduction of crops with shorter life span.
He also said the dredging of the Orashi river will reduce the impact of flooding in the region.
Also speaking with The Tide, the state Chairman of the  All Farmers Association of Nigeria (AFAN), Chief Ofimaobari Igwe, said food crisis is imminent in the country, if there is no intervention from the state and Federal Governments.
Igwe said within the past  few years, millions of farmers across the state and country have been suffering the impacts of flooding.
He said farmers have lost millions of Naira to flood without compensation by governments.
The AFAN Chairman said government should rise up to its responsibilities by providing relief materials during flood disasters.
"If what I am hearing across the country is anything to go by, then, we are in for a hard time in the country.
"My advice is that government should rise up and protect farmers from this problem.
"They should make available palliatives and crops with shorter life span", he said
He called on Rivers farmers to be vigilant and observe all flood signals.
Also speaking, a farmer in Etche Local Government Area, Mrs Kaina Amadi told The Tide that she was a victim of flood disasters in the state
She said previous flood disasters had affected her farming activities, stressing that she lost her crops to flooding in the area.
Amadi said for this year, she is fervently praying that what is happening around the country should not get to Rivers State.
She however expressed the hope that Rivers State will not witness flooding this year.
Also speaking, the Eze Odinta Nanya of Etcheland Eze Ndubuisi Nwankwo, solicted for support to farmers in the state from both the federal and state governments.
He said farmers have always been at the receiving end at every flood season .
"Farmers need government's support because they always lose everything during flooding," he said.
The traditional ruler also expressed concern over the destruction by flooding in other parts of the country, stressing that the situation may lead to food scarcity next year if not well handled.
Also, a civil society activist, Miss Blessing Digbani, regretted that farmers across the country are losing their farmlands to flooding.
She said the situation may lead to mass poverty in the country.
Also, Prince William Chinwo said society will suffer from the effects of the current flood disaster in parts of the country.
He said Rivers State and the rest of the Niger Delta should put appropriate mechanism in place to assist farmers in the event that the incident gets to the region.
For Dan Mbachi, another civil society activist, it is time government wake up to support farmers in the state.
He said majority of farmers will lose their sources of livelihood if what is happening in other parts of the country gets to the state.
An environmentalist, Barrister Iniuro Wills called for a flood master plan for the Niger Delta.
He also soclicited for support to farmers.
The Zonal Director of the National Emergency Management Agency (NEMA), Mr Godwin Tepikor could not be reached for comments but an official in the agency said they are sensitising farmers on how to manage the situation in the event of flooding in the state.
According to him, farmers have been sensitise to be on the alert with a view to commencing the harvesting of crops and expressed the hope that going by the low rainfalls this year, the situation may not be worst as anticipated.
It is clear that going by flood reports   especially with the continuous destruction of farmlands  across the country, Nigeria may experience food shortages next year and beyond and the country's already bad inflation situation may  also be worsened.
By: John Bibor & Adigun Oreoluwa
Plastic Pollution: NGO Inaugurates Recycling Hub In Lagos
A Non-Governmental Organisation, Foundation for a Better Environment (FABE International), on Thursday inaugurated a recycling hub in Lagos to promote environmental sustainability and curb plastic pollution in the state.
Founder, FABE International, Mrs Temitope Okunnu, said the recycling hub was established in collaboration with the Coca-Cola Foundation.
She said the recycling hub, located in Victoria Garden City (VGC), Lagos, was part of the Foundation's project tagged, "Tidy Nigeria."
According to her, that the choice of situating a recycling hub in a residential estate was due to the great amount of plastic wastes generated there.
Okunnu said promoting environmental sustainability must begin from the home-front, where these wastes are first generated.
"Today we are launching "Tidy Nigeria" here at the VGC, it is specifically for the residents, the business areas and its environs.
"This project is actually sponsored by the Coca-Cola Foundation, and to us it is a big deal," she said.
According to her, there is a need and a gap when it comes to community recycling: "We do a lot of collection at the beach, at the dump site. But most recyclables are generated from our homes.
"So, this is what has prompted this project; we need to bring recycling closer to our people so that it is easy for them to recycle and live sustainably.
"We have been preaching and sensitising the communities about waste segregation, how to sort waste into recyclables and non-recyclables.
"We have brought the recycling hub to make it easier for people to sort their waste."
Stressing the need to promote environmental sustainability, Mrs Nwamaka Onyemelukwe, the Director, Public Affairs, Communication and Sustainability, Coca-Cola, said the partnership with FABE served the company's goal in fighting plastic pollution.
"This project is being launched today because as a company we need to see people taking action against plastic pollution.
Groups Mobilise Volunteers To Clean Up Lagos
A global civic organisation, Let's Do It World (LDIW), in collaboration with Green Janitors, on Saturday mobilised community volunteers to Clean-up Lagos State.
The News Agency of Nigeria (NAN) reports that the exercise is in commemoration of the World Clean-up Day.
World Clean-up Day is celebrated on September 17 annually.
It is the outcome of a massive volunteer initiative, pioneered in Estonia in 2008, when 50,000 volunteers cleaned up their homes in five hours.
LDIW coordinates and supports the global movement, inspiring and empowering leaders to raise awareness and move countries toward sustainable solutions for the environment.
The LDIW  Coordinator for Africa, Mr Gafar Odubote, said at the event that the clean-up was being carried simultaneously across many countries to create environmental sustainability awareness.
He said that getting residents involved in environmental sanitation would enhance sustainability.
"The World Clean-up Day is uniting millions of volunteers  in 191 countries to clean up their environments; Nigeria is one of these countries," he said.
The coordinator said that the clean-up was being carried out simultaneously all over the world and across the 36 states of Nigeria.
"In Lagos State, we have close to 30 or 40 clean-up sites. It is also going on at the beachfront, offshore and on the land.
"The importance of the clean-up is to demonstrate that people can come together to create a massive change in our environment through sustainable actions.
"People coming out to show that we can clean up environment is a way to  heighten awareness that the environment is important to us," Odubote said.
Ms Suliyat Oguns, Team Lead of Green Janitors, urged the volunteers to make environmental sanitation regular to ensure a healthy and sustainable environment.
"Today, we commemorate the International World Clean-up Day, and we are celebrating it as a team under Green Janitors in Bariga.
"We are in partnership with Junior Club International, Rotary Club, Lions Club, Leo's Club and Sustainable Development Advocates of the University of Lagos.
"Clean-up is not just for Sept. 17. Let us all ensure that after this event, everybody in our environment gets to know that once we clean up, it is going to reflect in our environment.
"The thing we are actually fighting for is a world without wastes, that is our final goal," she said.
She said that the group desired that  Nigerians should know the essence of maintaining a clean environment.
"Reuse, reduce and recycle.  We do not have to waste materials that can be converted to other uses.
"The host community for today's clean-up is Akoka Community, people  have come massively to volunteer in the exercise," Oguns said.
Commending the efforts of the groups, Mr Adegboyega Adefuwa , Environment Supervisor, Bariga Local Government, called on the community members to take clean-up as a personal responsibility.
"The exercise is a laudable programme being supported by the executive Chairman of the Bariga LGA, Mr Kolade Alabi, for the well-being of our environment.