Decline In Reading Culture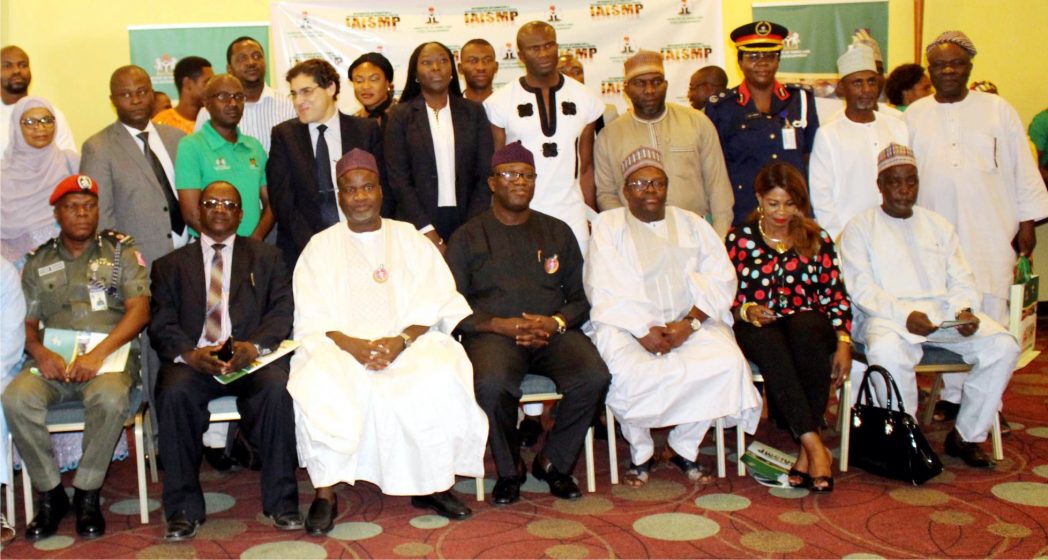 It was with a bleeding heart that one watched huge loads of unsold newspapers being wheeled away for recycling purposes, a few months ago. Statistics of unsold newspaper since 2007 nationwide became so alarming that a joint team of mass communications students were commissioned to carry out a research on the phenomenon.
A major factor identified as accounting for the decline in readership of newspapers in Nigeria was the growth of internet culture. More and more people would read news and events online rather than buy newspapers from vendors.
Decline in reading culture is not confined to readership of newspapers alone, but the phenomenon is widespread and common among different classes of people. Students in tertiary institutions would ask for 'areas of concentration" rather than read wide and extensively to consolidate and expand knowledge. It is a great burden to read books, especially fat books, but it would be a great fun to engage in frolicsome activities and internet-browsing for several hours.
If the "browsing culture" would entail worthwhile issues and projects, then there would be no cause for concern, but unfortunately, what young men and women dig out from the internet can be quite worrisome.
Even the elite who should be role models for the youths are not free from the aversion to reading. It is as if the electronic culture is a contributing factor in the decline of a reading culture. But there can be no substitute to reading books of qualitative values as a means of expanding human consciousness.
The old axiom that "rewarding maketh a man" appears to be no longer a valid philosophy. Although electronic browsing culture is a form of reading and learning process; yet, the difference is that what you absorb through the eyes is not of the same quality as that which is brewed and processed in the brain. Book reading involves a great deal of concentration of attention, while electronic browsing goes along with emotional excitement.
With respect to the decline in newspaper readership, there are a number of issues which dampen readers' enthusiasm towards some newspapers, apart from the on-line option. Any newspaper noted for frequent spelling and grammatical errors would obviously lose substantial readership. Even freelance writers who contribute on voluntary basis in their desire to enlighten the public, would shun writing for newspapers that mess up or distort their articles. Apart from shoddy proof-reading and editing of materials, a newspaper would attract a wider readership if the print is sharp and clear.
Studies in the behaviour and attitude of Nigerian readers towards various newspapers indicate that political partisanship and religious proselytization are strong factors which diminish readership. Nigerian readers would be more enthusiastic towards sports and humorous cartoons than they would be to glowing praises and pictures of politicians whom they often regard as unavoidable nuisance.
The newspaper industry is a highly competitive business whose survival does not depend solely on the number of copies printed out each day. Different forms of advertisements are major income earners for newspapers and therefore, the more popular that a newspaper is, in the eyes of the public, the more patronage it would get from advertising public and organisations.
The Press world is usually associated with the common cliché of informing, educating, entertaining and transforming. News items constitute the sources of informing the public on current issues, but news is not synonymous with political shenanigans. Through editorials, features and opinion articles, the public can be educated on a wide range of issues of current and long-lasting values and interests. Cartoons and other humorous and clever satire can provide some fun and entertainment for readers.
A media organisation can take on the task of public enlightenment and orientation specifically for the purpose of encouraging certain values in the society, such as the promotion of reading culture among various classes of people. This demands that media houses, both print and electronic ones, should have some research units that would develop a programme of monitoring and interacting with consumers of their services.
Dr Amirize is a retired lecturer, Rivers State University.
Bright Amirize
That Mailafia's 2022 Civil War Prediction
Last September, the country received, with shock, the news of the death of one  of the greatest intellectual minds of our time. He was amongst many precious souls who departed this sphere in an era when there is a famine of truth. Some suspected foul play, but according to the Chief Medical Director of the University of Abuja Teaching Hospital, Prof. Bissallah Ekele, the death was due to COVID-19 complications. Mr Mailafia, was a financial expert, a former Central Bank of Nigeria's Deputy Governor, and a former presidential candidate of the ADC. Most importantly, he was one of President Buhari's fiercest critics. Beyond that, he was also a security analyst, and we can also call him a prophet in the light of the current security uncertainties in the past few months;  especially, given his revelations on August 10, 2020, during an interview on Nigeria Info, in which he raised alarm over the plans of Boko Haram to start a civil war in Nigeria by 2022.
During that interview, he made public the intel he had gathered through his security network, detailing how Boko Haram has planned a phase-by-phase attack that would culminate in urban invasion and the assassination of prominent Nigerians. His revelations came after he met with some repentant Boko Haram members. He said, "Let me make some revelations because some of us have our internal security networks, we have met with some of the bandits' high commanders, who have repented and they told us that one of the Northern governors is the commander of Boko Haram in Nigeria.
"Boko Haram and bandits are one and the same, they have a sophisticated network, during the lockdown, their planes were moving up and down with ammunition, logistics, money, and distributing them in different parts of the country.
"They are already in the rainforest of the South, they are everywhere. They told us that when they finish these rural killings, they would move to phase two.
"In phase two, they will go into the urban cities, moving from house to house killing prominent people. "I can tell you this is their game plan and by 2022, they want to start a civil war in Nigeria."
The security events in and around Abuja, and other major cities have given credence to Mr Mailafia's 2020 predictions. In fact, since June 5 -Kuje prison break, there has been an uptick in attacks in  and around Abuja metropolis. Cases of kidnapping in Abuja have become so frequent  that some who looted funds to build mansions in Abuja are beginning to contemplate relocation to their home state for safety.
Sadly, what is happening in Abuja and its environs is beyond kidnapping. It is clearly the acceleration of the second phase of Boko Haram's civil war programme, and its purpose is to intimidate, dislocate and overwhelm whatever is left of our fragile security architecture.
Unfortunately, it is bearing fruit from every indication. Surprisingly, President Buhari's 'spin doctor',  Lai  Muhammad,  has not said anything about the recent carnage and bloodletting in the country or reminded us how large swath of land was ceded to the Boko Haram during President Jonathan's administration. Or, how the Nigerian army has technically won the war against Boko Haram; or, how members of the opposition party are the key sponsors of acts of violence in the country.
The growing audacity of terrorist groups and their associates has become so palpable that they can openly threaten to kidnap a sitting president and governor. Honestly, I hope President Buhari has come to terms with the meaning of "making the country ungovernable"; and Governor Nasir El Rufai, his comments on body bags. A few weeks ago, Boko Haram and their associates showed Nigerians and the whole world how impotent, and incapacitated we have become as a nation when they circulated a video depicting the worst humiliation of our lifetime. In the video, members of Boko Haram, including one escapee from the June 5, Kuje prison break was whipping victims of the March 7th ill-fated Abuja – Kaduna train attack.
The war has begun, to say otherwise, is to live in denial like President Buhari and his cabal. They have abdicated the primary responsibility of protecting the lives and property of Nigerians  of a better future. Incompetence and mortal inertia have led to the morphing and amalgamation of terrorists of varied interests making the country a killing field.
Aside from a few states, Nigeria is burning, Boko Haram, bandits, kidnappers, and killer herdsmen in the North; while kidnappers and killer herdsmen are ravaging the South. Things have fallen so far apart, but the centre has taken sides. There are two wars going on concurrently in the country: the war of Fulanisation, and the war of Islamisation – both are the same. It is clearly a war for ethnic domination shrouded in the toga of religion.
At the centre, there are glaring signs of Islamisation; but in Zamfara State, and most states in the Middle-Belt and the South, Fulanisation is afoot. In a speech given after his recent vacation abroad, Governor Samuel Ortom of Benue State rolled back the covering of climate change which has been the major lie of expansionist Fulani herdsmen. According to him,  he decided to visit the United Kingdom and the United States of America to correct the wrong narratives that the crisis in Benue State was caused by climate change and there,   he was surprised to learn that the attacks were beyond what they had fed them with.
"Even during the rainy season, the Fulani herders come to our communities, killed, maimed, raped our women even our men. These Fulanis come from Niger, Senegal, Mauritania and other places.They only used that as shield,  their main reason for attacks was occupation of our lands".
He further accused President  Buhari of dereliction, he said,  "Things are getting worse in Nigeria. You know I said this before I travelled out, that  very soon, with the manner bandits are operating without proactive steps from the federal government, they will soon enter the Aso Rock.
"You have seen happenings in the country; the Kuje prison break and the threat to kidnap the president, God forbid, but this is what I saw a long time ago.
"Those people in Afghanistan, who are bandits and Fulanish are the ones (wreaking havoc). They are being sponsored. I feel pain that this is happening in my generation. There is no government in Nigeria today. Those who are surrounding the president are criminals.
"You have left us digging our graves, we need a true change, not the change from top to bottom you promised us in 2015. We are at war, and if we are not allowed to bear arms to defend our families, then our governor must heed the call of human rights lawyer, Femi Falana (SAN), to apply for gun licences to arm their various security outfits. And if the Federal Government refuses, they should go to court; but in the meantime, they should judiciously use the humongous security votes they collect  every month to purchase drones and other security hardware to protect their people."
By: Raphael Pepple
Questions For Sheikh Gumi
A Kaduna-based Islamic cleric, Sheikh (Dr) Ahmad Abubakar Gumi, was quoted as saying: "I Pity Nigeria's Next President", recently. He was also quoted as saying that the terrorists operating in Nigeria were being paid some enviable remunerations as daily allowances by their unnamed sponsors or financiers. So far there has been no official record that security agencies have had some interactions with the notable cleric as they did with late Dr Obediah Mailafia.
One of the rules of engagement in security affairs is that one should see and know more than what one gives away. Sheikh Gumi has given away much more in the recent past with regard to the activities of bandits and terrorists that an obvious conclusion would be that he sees and knows more. That he should express pity for next President of Nigeria means that he knows that the future is bleak. Those who have followed his body language and utterances would conclude that he has passion and sympathy for the cause which motivates the insurgents.
Patriotism demands that all hands must contribute their individual quotas towards an up-building of the nation. If truth must be said, when former President Goodluck Jonathan sought for a dialogue with Boko Haram insurgents, a key representative mentioned by the nebulous group, was the current President and one other person. Unfortunately such dialogue did not take place.
Now, the security situation in the country is getting worse, with more brazen exploits from ISWAP and other groups of unknown gun men. A report published by Nigeria Watch stated that "Violence Claims 13,537 Lives in Nigeria in one year" (2021, alone): ref. The Tide; Wednesday, August 3, 2022, front page. With such scary security situation, would a responsible government not explore every possible means to get to the root of the disturbing phenomenon? Surely, one of such measures would include extracting more information from the likes of Sheikh Gumi.
More interestingly, Sheikh Gumi had been known to interact regularly with the groups of insurgents, to the extent of saying that calling them terrorists is irritating to them. Perhaps the insurgents have a better road map of how to move the nation forward, which would not require acts of banditry to be able to state their case and ideas on a round table. Does it require violence, bloodshed and hostage-taking, to put forward better alternatives of building up Nigeria? Which way forward, Nigeria!
Therefore, a vital question for Sheikh Gumi is: What is the primary, legitimate demand of various insurgent groups linked with Islam? Can Gumi please take on the task of articulating the cause, mission and grouse of the insurgent groups and then bring them up for a healthy public debate? Is Sheikh Gumi comfortable that Islam of which he is a prominent figure is associated with acts of terrorism, violence and banditry?
It would not be enough for Sheikh Gumi to tell us that "Nigeria is suffering from diseases including leprosy, diabetes and HIV/AIDS". Can that be the reason why he expresses pity for the next president of Nigeria? According to him, leprosy as a disease attacks the sensory nervous system, rendering the brain "unaware of the suffering of the extremities". With the presidency representing the brain, inability to get the "true picture of the grassroots suffering and the excruciating poverty breaking the masses", is the key problem of Nigeria, hunger and anger in the land!
The above scenario is quite a valid diagnosis of Nigeria's ailment, coming from cleric Gumi; but there is more to the Nigerian situation than that. Long ago, a few discerning Nigerians saw a strategy of pursuing some hidden, sectional agenda in the Nigerian project. The pattern had been to let naïve ones work on, and some smart ones would throw spanners into the work, when their agenda are sidelined. A second question of a vital nature to Sheikh Gumi is: Is the speculation of "Islamisation and Fulanisation agenda" untenable or false?  Was Obasanjo wrong?
Shortly before the end of his tenure as President Goodluck Jonathan's regime organised a national conference, involving huge sums of money, with the intention to reposition Nigeria for the better. Would Sheikh Gumi be kind enough to tell Nigerians, those who threw spanners into that endeavour? What were at the back of the minds of those who played the spoilers' game? And why?
The common saying that a house divided against itself rarely stands stable, is quite valid, and applies aptly to Nigeria as a nation. A third vital question for Sheikh Gumi is: Is it true or false that a section of this country tends to use religion as a weapon or an instrument for political and economic hegemony? Why the hysteria about Sharia Law during Olusegun Obasanjo's presidency?
Sheikh Gumi's analogy of Nigeria being diabetic whereby "abundant sugar produced in the body but does not get into the body tissues for metabolism", hits the nail at the head, with reference to Nigeria's political economy. Would Sheikh Gumi deny the fact that the parasitic nature of the Nigerian economy was not a deliberate social engineering work? Who were the masterminds or architects? Who are the groaning victims of such smart plans?
Oil and gas as mineral products comparable to the abundant sugar produced in the body, are under the "total control of the Fulanis", according to one Uthman Umar Sokoto. Why is the suggestion of organising a referendum to decide on the way forward for Nigeria, such an abomination, causing some Nigerians to be glittery? Such agitators are terrorists.
Current situation does not call for fear to open the can of ugly worms, neither must we continue to pretend or divert attention away from the issues of vexation. For the people of the Niger Delta the vexation is the privatisation of their natural resources, despite the new Petroleum Industry Act.  The Shenanigans are over!
By:Bright Amirize
Dr Amirize is a retired lecturer, Rivers State University, Port Harcourt.
A jinx is a bringer of bad luck; an unlucky influence. Ancient Romans as well as ancient African communities had a brief system that a cleansing ritual becomes necessary when a community becomes overwhelmed by continued crises and evil influences. It was based on that belief system that Jonah in the Christian scriptures was thrown into the sea from a jinxed ship, with Jonah as a scapegoat, being swallowed by a big fish. Thus, human sacrifice became a means of communal cleansing; an animal would suffice for minor tragedies.
What we call tragedies in literature are associated with "tragus" or goat, as a symbol of the sacrificial ritual involved in a cleansing process, undertaken as an annual solemn festive occasion. It is usually a sad occasion, largely because those who bear the brunt and imprecations of the cleansing ritual, are meant to be penitent and turn a new leaf. The custom of fasting is also associated with the cleansing process. Comedy, on the other hand, is a light-hearted and merry annual festive occasion, to express gratitude.
Long ago, individuals, communities and nations learned of the principle of duality in human existence whereby there cannot be a continued state of comedy without some tragedy, or vice versa. Similarly, old order usually gives way to a new order, in the cycle of life; whereby the baby of yesteryears becomes a parent today. However, this relay or rotary movement in life's cycles, also has some unique features, of which resistance is a common one. But old order must pass away, allowing the new to come up.
Passage of the old order rarely goes without some opposition or bloodshed, usually as a result of a peculiar human weakness. Those who recognise the purpose of the dual and alternating system in life's cycles are meant to enrich life in a more comprehensive manner, through a process of complementarity. However, complementarity must go with compatibility, for harmony to reign.
The old idiom that you cannot eat your cake and have it, is a valid admonition which cannot be ignored. Humans create blockages and haemorrage in the scheme of arrangement in life through stubborn willfulness, thereby creating crises and instability. In return, humans are forced to make atonements or sacrifices for the tragedies created, including bloodshed via banditry, terrorism, criminality, etc. This scenario is brought about because of the dual and alternating system in life's operations whereby you cannot eat your cake and have it.
Once this inescapable fact of life is recognised, then other huddles would be easier to cross as we get there. Unfortunately, among humans, this principle of dual and alternating current operates and manifests everywhere. While some people are striving towards what is good and noble, there are also ill-disposed persons striving in the opposite direction. Unfortunately there is no art to find the mind's construction in the face. It is also sad that ill-disposed persons in society rarely know or admit that they are the jinx in human population. Thus the culture of sanctimony is another social jinx.
In The Merchant of Venice, we are told that "the world is still deceived with ornament", which means that sanctimony is a deceptive ornament. Human institutions and agencies where such deceptive ornaments wear the face and mien of honour include politics, academia, ecclesia and leadership generally. Thus the possibility of detecting the jinxed position of any nation or organisation becomes quite difficult. Since it is difficult to differentiate between or separate the "tares" from the "wheat", the world can always be deceived with ornament, where hypocrisy and sanctimony rule.
Like a wheat farm, human society also harbours various weeds including ones which look like wheat. Thus the principle of dual and alternating influences must also operate in every country, calling for the need for eternal vigilance which is the price we pay for freedom or liberty. It is certain that the section of humanity which strives for nobility must pay some price and also exert enough power to remain untainted by the virus of the jinxed group of humanity.
There are various ancient admonitions about a time when humans must experience some severe crises of confidence and integrity. Therefore, there should be no surprise about the existence of counterfeits, fakes and manipulators in every sphere of life and activity. They must always be there, for the purpose of quality control and as litmus test in a final process of assessment. Like a farmland or a school process, a time of harvest or cumulative assessment comes, with wheat and tares contending.
Breaking the jinx is therefore a reference to the enigma involved in understanding the current state of affairs on earth. This also entails calling attention to the operation of the principle of dual and alternating system in the affairs of life. Do we not say that what has a beginning must also have an end? Towards the end of any programme it is normal to have an acceleration of activities, whereby past negligences, stoppages and haemorrage would be brought forward for resolution. It is also common that there would be some stiff resistance to the exposures of past ugly and putrid agenda hitherto hidden away from the eyes of unsuspecting public.
We live in a world where the things we see visibly are the representations of another sphere of existence that is usually invisible. This is another form of the dual and alternating system in the cycles of life. While the majority of humans rarely see the unseen, it is possible to decode the unseen from what is visible. This situation of humanity currently is that we stand at a cross-road, whereby the old order must give way to a new order, inevitably. By compulsion!
This situation demands that drastic choices must be made: dump Jonah into the sea to save a ship in crisis, or, get on with business as usual. Sadly, the scapegoat ritual sacrifice will not be acceptable. Pilferers, sanctimonious pretenders to the throne, conjurers and confusionists have taken too much and done too much, for the owner to know. There comes a time when human shenanigans, antics and blusters suffer ignominous defeat. 2023 marks a cross-road for Nigeria! Locusts have done much harm. Enough is enough!
Dr Amirize is a retired lecturer from the Rivers State University, Port Harcourt.