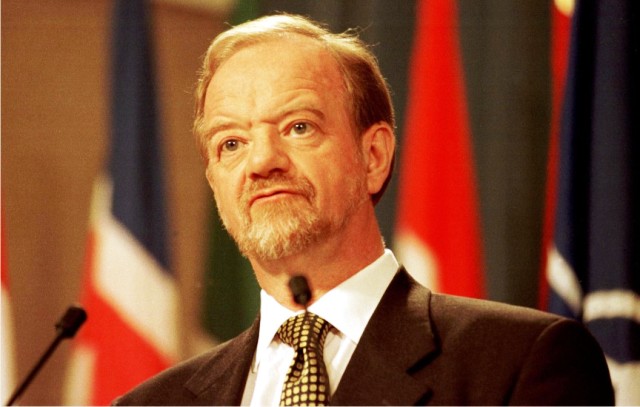 A former British senior government official, Robin Cook, once said, "Education is more than a luxury; it is a responsibility that society owes itself".
Similarly, the 15 years old Pakistani activist, Malala Yousafzai, who was shot by Taliban for advocating girl's education lent her voice to the importance of education by saying, "let us pick up our books and pencils. They are our most powerful weapons".
The remarks of the above two personalities identify two key stakeholders in the education industry – the government and the society comprising pupils or students and parents or guardians.
It follows that the government must be alive to its responsibility of providing basic education while the society must take advantage of the basic education to midwife a better future for the country.
This is where the Rivers State Universal Basic Education (RSUBE) Law Number 4 of 2005 readily comes to mind.
According to Section 1 of the law, every child of primary and junior secondary age in Rivers State is provided free and compulsory basic education, while Section 3 states that, "The compulsory free Universal Basic Education is for a period of nine years made up of six years of primary school and three years of junior secondary school education".
For emphasis, Section 5 expressly states thus, "every parent shall ensure that his or her child attends and completes primary education and junior secondary school  education by endeavouring to send the child to primary and junior secondary school".
In other words, Section 5 expects every parent or guardian to secure a child's registration at school and his or her regular attendance thereafter.
By way of ensuring compliance with the UBE law, Governor Nyesom Wike has stated unequivocally  that basic education is free and therefore illegal fees would not be condoned in any public school in the state.
The Commissioner for Education, Professor Kaniye Ebeku and the Executive Chairman of Rivers SUBEB, Venerable Fyneface Ndubisi Akah, have warned that head teachers and principals caught charging and collecting illegal and unauthorized fees will face the wrath of the law.
Some school principals have already been suspended by the UBE Board for charging illegal and unauthorized fees.
The government's efforts through the supervising Ministry of Education and the State UBE Board to monitor and check the head teachers and principals of public schools from taking undue advantage of unsuspecting parents and guardians is commendable. There is the need to sustain the tempo.
Meanwhile, the state Ministry of Education and state UBE board need to explain what constitutes chargeable services.
Available document at the state Ministry of Education shows that uniform, berge, file, prospectus,  identity card, baret and school cardigan attract moderate charges. Other chargeable services include PTA, exam, environment, exact letters, weekly games and sports, as well as annual school sports fees.
It is the responsibility of SUBEB to carry out periodic public enlightenment on chargeable services and roles of parents and guardians to ensure compliance.
However, there is the need to ensure that all provisions of the law are enforced to enable citizens benefit from the spirit of the law. In other words, there is the need to extend the dragnet beyond suspending head teachers and principals of public schools. Defaulting parents and guardians must also face the wrath of the law.
For instance, Section 8 of the Rivers State UBE Law No. 4 of 2005 states thus; "Any parent or guardian who contravenes Section 5 or 6 of this law commits an offence and is liable on first conviction to be cautioned and discharged while on second conviction to a fine of N5000 or imprisonment for a term of one (1) month".
The law goes further to add that on subsequent conviction, the offender is liable to a fine of N10,000 and or imprisonment for a term of two months.
To enforce the law, therefore, the Ministry of Education in collaboration with the state UBE board must synergize with the state Ministry of Justice to possibly create or establish a special court to try defaulting parents and guardians who violate the law.
This is because until defaulting parents are sanctioned by paying applicable fines or imprisoned as the case may be, the law will only remain in law books and libraries.
Without mincing words, defaulting parents and guardians must be made to face the full weight of the law for the impact of the law to be felt by Rivers people and Nigerians resident in the state.
Sika is a Port Harcourt based journalist.
Baridorn Sika
Spare A Nest For The Birds
The cry of the kite is all I can hear outside my house, and this is not normal. Not in the traditional African sense, relating to beliefs in omens; rather, it is not normal because kites are high-flying birds of prey. It is more common to hear the chirping of weaver birds devouring branches of any palm trees on your property to build or repair their nests,  or to hear the occasional cooing of doves playing in large flower trees than to hear the cry of a solitary kite sitting on a water tank because its habitation is gone. My compassion for this bird of prey is reflective of my general observation of the plight of the resident birds of our original biodiversity, and the disappointment of the migratory birds that fly in from Europe to enjoy the bounties of the tropical rainforest while they wait out the winter. I am also saddened by the fact that our native birds are no longer able to titivate the garden city.
There is no gainsaying the fact that the beautiful landscape known in the 80s and 90s as the Garden City is long gone – the beautiful gardens and trees of Old Port Harcourt Township; the array of trees in Old GRA; and, the trees and manicured lawns of Amadi-Flats. In those days you could hear the birds singing, and going about the business of being birds, mating, and building their nests. There was a sense of balance between nature and real estate development. In that era, the major forests, and the mangroves around Port Harcourt were still in pristine condition to provide a home for giant birds of prey like the kites and eagles that make their nest high up in the trees. Also within these forests were streams where the migrating geese make their home when they come to town. Today, most of what used to be pristine woodland has been transformed into prime real estate. Sadly, no one spared a thought for the birds or any other animal for that matter.
There are beautiful state-of-the-art estates springing up in every part Port Harcourt, including what is called the greater Port Harcourt City stretching as far as Omagwa, in Ikwere Local Government Area; but the story is the same. Development goes on without any plan for the integration of nature and the preservation of biodiversity. The resultant effect is that before long, the whole city will become a concrete jungle bereft of trees that form an oasis of cool, and calming breeze where birds sing all year round.Port Harcourt people, and indeed Rivers people in general love to enjoy life, and they are well-traveled. That was why the old Garden City had the serenity of such an incredible picturesque panorama.
The real estate developers of today are only motivated by money, but it is my belief that an appropriate government policy can change the narrative, and spare a nest for the birds. For instance, the state can institute a policy whereby developers must dedicate a percentage of their acreage for the preservation of biodiversity; such that even if development is going on, there is an intermingling of nature. Beyond laws for real estate developers, the state should be deliberate in its approach to biodiversity preservation. There is already a very successful pilot project in Bonny Local Government Area called the Finima Nature Park (FNP). It has been a biodiversity marvel even to us natives because we never thought it was possible due to poaching and the felling of trees. To my reckoning, the FNP is currently the only place in Rivers State that affords indigenous wildlife species a near pristine tropical rainforest habitation that is protected day and night.
The Finima Nature Park is a 1,000-hectare land of freshwater swamp forest established in 1999 by the NLNG. According to its website, the nature park was established in response to growing global environmental concerns and the need for corporate organisations to be environmentally responsible in other to achieve a more sustainable environmental future. Currently, the park is being managed by Nigerian Conservation Foundation. According to a 2022 research, the tropical rain forest preserve of the FNP could offer the keen bird watcher above 1400 individual birds, from about 93 different species, and 33 classes in just 48 hours. Birds like the Black Heron, Black-Headed Heron, Great Egret, White-faced Whistling Duck, African Pygmy Goose, Osprey, Yellow-billed Kite, African Jacana, Eurasian Curlew, African Crake, just to mention a few.
Some of the birds are resident, while others are migratory birds that still fry in spite of the massive industrial complex being occupied by Shell, NLNG, and Mobil. Within the park also, the monkeys, crocodiles, iguanas, monitor lizards, tortoises, pythons, and other species of snakes are allowed to roam free in the park. However, the Finima Nature Park is one of a plethora of nature parks across the country that Rivers State can learn a thing or two from. For example, a day of bird watching at the Amurum Forest Reserve in Jos, Plateau State will offer sightings of between 50 to 305 different bird species. The reserve was established in conjunction with AP Leventis Ornithological Research Institute, for the purpose of research, education, and conservation. It has also been recognised as an Important Bird Area in Nigeria.
The Baturiya Bird Sanctuary located in the Kiri Kassma area of Jigawa State is another major bird haven the state can ape from because of its expanse and assortment of bird species. It covers an area of 320 square km and is surrounded by a buffer zone of a half kilometer. The natural wetland habitat is home to around 378 migratory bird species from as far away as Europe and Australia. Similarly, the International Institute for Tropical Agriculture (IITA) Forest Reserve and Lake located in the city of Ibadan, Oyo state is also a bird watchers paradise that so much could be learned. It covers over 350 hectares of land, a tropical forest, and a 3KM long lake, attracting as many as 272 different bird species, including the Ibadan Malimbe.
All the above nature parks and sanctuaries attract both local and international tourists every year because people paid attention, and consistent efforts were made at conserving these blessings of biodiversity; and for a state like Rivers State that is at the heart of the rain forest with diverse flora and fauna. We stand to lose a lot if deliberate effort is not made at conservation, particularly considering the speed at which real estate development is licking up the existing forests. Another challenge for resident birds especially, may also not be unconnected to excessive felling of timber, and the activities of illegal refiners that have made the remaining forest in most pipeline communities too polluted, and therefore non-inhabitable for birds.
Moreover, most of the wetlands in the Rivers State, particularly along the Ahoada Axis suffered major secondary oil spills due to the carrying and spreading of industrial form of illegal refining waste by the 2022 flood. The state has to ascertain the extent of damage caused by the flood of the forest, wetlands, and farmlands. Nevertheless, while detailed programmes are being developed to create a nature reserve befitting the status of Rivers State and its diverse bird population, something has to be done to ameliorate the loneliness of the solitary kite outside my window and other birds finding it hard to build a nest due to the lack of tall trees.
By: Raphael Pepple
Nigerians' Dilemma Over Currency Swap
In  2022, the Central Bank of Nigeria initiated a new financial policy. The policy covers the redesigning of some denominations of the Naira notes. They are the N1,000, N500 and N200.The redesigned Naira notes were launched on Wednesday November 23, 2022 by the President of the Federal Republic of Nigeria, General Muhammadu Buhari (Rtd). According to the Director of Banking Supervision of Central Bank of Nigeria, Haruna Mustafa, in line with the cashless policy of the Central Bank of Nigeria, all Deposit Money Banks and other financial institutions were directed that: Minimum cash withdrawal over the counter by individuals and corporate organisations per week shall be N100,000 and N500,000 respectively. Withdrawal above these limits shall attract a processing fee of five and ten percent respectively; Third party cheque above N50,000 shall not be eligible for payment over the counter; the maximum cash withdrawal per week via the Automated Teller Machine (ATM), shall be N100,000, subject to a maximum of N20,000 cash withdrawal per day; Only denominations of N200 and below shall be loaded into the Automated Teller Machines: and the maximum cash withdrawal at Point of Sale (PoS) terminal shall be N20,000 daily.
Consequently, Nigerians were given  January 31 deadline to deposit those denominations of the Nigerian currency before they cease to become legal tender. However, currency swap deadline of January 31 has been extended by 10 days to expire on February 10 following the difficulties associated with getting the redesigned Naira notes. Today, it is not saying a new thing that Nigerians are not finding it easy to access money deposited into banks for safe keep. The phobia of losing money if the currency swap deadline expired, posed a premonition of trouble for many currency users who still have the old currency at home. The deadline threw people into avoidable hardship because some commercial drivers, traders, petrol station dispensers , even some worship centres and churches refused accepting the old Naira notes. The crux of the matter was that the redesigned Naira notes were not available at Points of Sale (PoS)  and Automated Teller Machines (ATMs). This compounded the situation and heightened the pains of Nigerians in a country with already  depressed economy.
In desperation to get the redesigned notes, some persons  paid N1,000 for every N10,000. A man also bartered his old N20,000 notes for N13,000 of the new currency thus losing N7,000 to enable him meet basic family necessities. While some bank customers were struggling to get the new notes at Automated Teller Machine points, some made brisk business cashing on the scarcity of the new Naira notes. You can trust the unscrupulous Nigerians who are poised to exploit every abnormal situation to amass wealth and gains. My worry was how could some persons  had had access to the new currency to exchange for the old ones at a prohibitive and Shylock's rate while genuine customers wallow in pain to get the new notes which most Automated Teller Machines were not dispensing. Customers went to bank and they could not be paid. They were told to make transfers or use the Automated Teller Machines that were not dispensing at installed capacity. Out of every five points more often than not, only one was dispensing the new notes. The gloomy situation created a crowd and scenes for Nigerians who are bearing the brunt of the bad governance of the present administration.
Again, the policy prohibiting over-the-counter withdrawal as attributed to the Central Bank of Nigeria by some bank staff was to say the least, lacked human face. Policy is made for the people. When policy poses undue hardship on the people, then it is not people-oriented. Though President Buhari is synonymous with such unfriendly economic policies. To be candid, when I consider the turmoils Nigerians have passed in this era of swapping the old currency to the redesigned notes, I want to state that the Central Bank of Nigeria was not adequately prepared to carry out a seamless currency swap. The lack of adequate preparation is evidenced in the unacceptable scarcity of the redesigned Naira notes which added to the hardship of Nigerians. Though Nigerians are resilient as a second nature, as a result of bad leadership over the years, I pray that revolution occassioned by the callous circumstances in George Orwell's Animal Farm should not find expression in Nigeria. The Russian Socio-economist, Karl Marx, postulates that consciousness of oppression inevitably drives revolution. According to him  "it is when the people are conscious of the fact that they are oppressed can they rise to dislodge the instrument that make the oppression possible". It happened in Haiti, Ghana and others. I pray it does not happen in Nigeria.
Enough of the unnecessary hardship on Nigerians as a result of bad leadership. The Central Bank should make available to Deposit Money Banks sufficient redesigned Naira notes before the expiration of the February 10 deadline for the swap. The Central Bank should also set up a team to monitor the dispensing of the redesigned currency. This is necessary to guard against the unwholesome trend where some persons  accessed the redesigned Naira notes and barter it for exorbitant rate to make a living at the expense of other people. The currency swap should midwife relief not sorrow.
By: Igbiki Benibo
 Still On Modification Of Journalism
Would it be fashionable, in this era of "fake news", for any university offering journalism-related courses not to develop the verification and fact-checking skills of its students? Can you train a medical doctor without the skill of diagnoses? Can you produce a lawyer without the skill of differentiating fact from fiction? So, the idea of mainstreaming fact-checking and media literacy into the curriculum of Universities offering journalism related courses is not out of place.  The challenge of information disorder – with labels such as fake news, misinformation, disinformation, mal-information, satire, propaganda, imposter contents especially in the digital public sphere – is universal. Nigeria is having its fair share of this challenge in all spheres of her national life – politics, religion, governance, economy, social, tribal etc. There has been hue and cry about how this phenomenon is not only polarising the nation but also frustrating efforts at putting the nation back on track. There have been different proposals on how the virus of "fake news" could be curtailed including using a legal approach (proposal of death sentence) to stem the tide of the alarming rate at which it is being weaponised to create and spread fear, discord, diseases and even death.
Why should we then as intellectuals, ignore a well acceptable solution to this problem? Fact-checking and media literacy are undeniable models in combating the challenges associated with information disorder which has also found its way to the mainstream media.  Fact-checking was institutionalized into the Nigeria media operations in 2016 by Africa Check and it has now been expanded by Centre for Journalism Innovation and Development (CJID) with Dubawa fact-checking project. I conducted a study in 2020 documenting the efforts of media organisations in Nigeria at combating information disorder. The findings exposed challenges encountered by these organisations in responding to the problem. One of the challenges is the lack of verification and fact-checking skills among journalists in Nigeria, inadequate professional fact checkers and geometric spread of misinformation with no corresponding growth of the fact-checking landscape. Purveyors of disinformation take advantage of media illiteracy of Nigerians to up their games. Thereby making their victims willing tools for their dastardly act.
A study conducted by eight communication scholars including the founder of Africa Check, Peter Cunliffe-Jones also noted the low mark Nigeria scored integrating media into schools' curriculum. Part of the research titled: "The State of Media Literacy in Sub-Saharan Africa 2020 and a Theory of Misinformation Literacy", explains the limited elements of media and information literacy (MIL) that are included in the curricula in the seven countries including Nigeria. "The authors propose six fields of knowledge and skills specific to misinformation that are required in order to reduce students' susceptibility to false and misleading claims. Identifying obstacles to the introduction and effective teaching of misinformation literacy, the authors make five recommendations for the promotion of misinformation literacy in schools, to reduce the harm misinformation causes." As it stands, media, fact-checking and non-governmental organisations have over the years invested in media literacy projects but tertiary institutions in Nigeria have not done much in this respect. Aside from researching this phenomenon, tertiary institutions offering journalism related courses have the obligation to mount fact-checking and media literacy courses to bridge the knowledge and skill gaps in the Nigeria media information ecosystem.
We should provide locally made reading and course materials for specific needs of our tertiary institutions. We can build on UNESCO's training handbook manual on fact-checking edited by Professor Lai Oso of the School of Communication, Lagos State University (LASU). Be it public relations experts, advertising practitioners, development communication experts or professional  journalists, fact-checking/verification skill is a must. So, if this is the case, asking departments, colleges or faculties offering communication-related courses in integrating fact-checking and verification into the 30 percent course allowance is timely. The long term goal is to convince the Nigerian Universities Commission (NUC) to include fact-checking and media literacy to the 70 percent in the Core Curriculum Minimum Academic Standards (CCMAS).  And if hazard of journalism is so pronounced, why would trauma literacy not included in its curriculum? To justify why trauma literacy should be included in communication-related courses in the CCMAS by the NUC, I will quote extensively from the call for papers for an international conference and knowledge exchange event scheduled for 15th to 16th June, 2023. It is  organised by the Journalism Education Trauma Research Group (JETREG) and hosted by the Department of Journalism Studies at the University of Sheffield, UK in partnership with the University of Lincoln, UK. The conference titled: "Living to tell the tale – building community resilience in journalism" responds to the persistent work-related problem of emotional and psychological stress in journalism practice:
"Journalists are one of the first responders to traumatic events and the last to leave, but they are the least likely to receive training in trauma informed literacy and resilience, unlike their counterparts in the police, nursing, ambulance services and fire brigade." "Previous studies show that many journalists are reporting either post traumatic stress disorder (PTSD), associated symptoms, depression, and/or substance use while many journalists feel ill-prepared for assignments, which involve reporting on critical incidents and events that carry a risk of being traumatised.""Some scholars have blamed journalism's deep-seated objectivity norm, which is central to journalism education and the 'macho' views to be found in some newsrooms, as one of the reasons why journalists are reluctant to talk about the emotional and psychological effects of exposure to traumatic events on their health and wellbeing.""Studies show that journalism students are also ill-equipped to deal with their own emotional reactions and to assess what they experience from an ethical perspective." "The academic conference aims to highlight current multidisciplinary research into trauma, emotion and resilience in journalism and media work; psychological and emotional safety of journalists/media workers, pedagogical approaches and best practice to trauma literacy in journalism education/training and the various experiences of trauma, emotional labour or (un)happiness in journalism/media." "We also seek the perspectives of scholars from different disciplines, practicing journalists/freelancers/editors on coping strategies and/or newsroom support that may have pedagogical relevance." Six out of the 13 topics of the conference relevant to this advocacy are: Trauma informed journalism practice and pedagogy and challenges to normative assumptions around objectivity and detachment; Skills and capacity to cope with the effects of exposure to traumatic events; Addressing barriers to trauma literacy in journalism practice and education. Others are: Emotional literacy and psychological safety in journalism; Best practices and innovation in journalism pedagogy in building emotional resilience; and Mental health/wellbeing among journalists and journalism students/trainees. So, if journalism safety is of interest to universities offering communication-related courses, then the integration of trauma literacy should be considered in the new CCMAS.
By: Folarin Jamiu
Jamiu is a lecturer in the Department of Mass Communication, Crescent University, Abeokuta, Ogun State.