Leaving A Banner Without Stains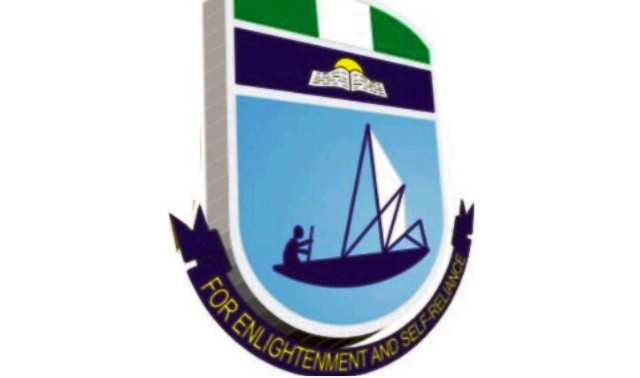 Late Professor E. D. Anosike of the University of Port Harcourt, once said that "the most significant index of underdevelopment of a nation is the minds of the citizens themselves". One would add that the most significant indicator of the mindset of the citizens of any nation includes the works of their hands. The nature and results of the works which people leave behind for posterity constitute the most significant interpreters of the quality of the souls of those who were involved in such works.
The fact that many works and the results arising from them rarely bear the signature and true identity of their performers, does not mean that people are not connected with what they do, or leave behind, even when done secretly. A significant indicator of the quality of souls inhabiting a nation at any particular era, is the ability to recognize the truth that humans are the architects of their own fate or destinies, individually and collectively. With the conviction arising from such recognition, noble souls shun shameful deeds, even when nobody is watching.
A major indicator of souls that are of ignoble nature is the absence or diminution of the feeling of shame when performing deeds of ignoble nature. An individual with such blunted feeling of shame would also have a conscience that is blunted, while engaged in ignoble deeds. With the human conscience there is no darkness but it can be blunted and darkened by individuals through personal choices or weakness. No one is immune from temptations but anyone can fall or stand.
There is truth in the saying that a nation gets the kind of leaders which it deserves. Similarly the kind and quality of leadership which a nation has, often indicate the level of development, maturity and collective mindset of the citizens. Leadership quality indicates what is known as mean-average, in statistics. There are citizens far above and below the mean-average, but the centre can hold better if there is no one-sided lop-sidedness. The more that the collective consciousness of the citizens improves the more that improved leadership quality would emerge.
Different qualities and generations of leaders will come and go, leaving behind different legacies and institutions which constitute the "banner" of a nation. What determines the banners that a nation installs or inherits is the quality of the nation's institutions. With reliable, just, transparent and corruption-free national institutions, individual leaders and performers cannot stain the national banner without first staining and disqualifying themselves. And ideal national banner goes with an ideal national ideology which inspires the pride and patriotism of the citizens.
A nation can hardly evolve an ideology serving as a rallying point of the citizens' pride and loyalty, if there are gaps that undermine mutual confidence and loyalty. Gaps which create such absence of a rallying point are issues that a responsible leadership should strive to resolve with honesty. Such gaps include institutions which citizens have no confidence in. Institutions which inspire division and distrust, rather than confidence, can accommodate only such leaders who harbour some hidden agenda.
Absence of a rallying point or ideology among Nigerians makes it possible for the emergence of a formidable power-structure which discounts the citizens themselves. Thus a political system which serves, maintains and panders to a power-structure whereby the people do not count, what results would be hard to manage. Loyalty to a power-structure and individual patrons of such structure, undermine national cohesion and unity. Consequently, human survival instinct would predispose people to owe loyalty to strong men and patrons of the ruthless power-structure, rather than to a national ideology.
The fact that highly-placed political figures in the country are being associated with frauds and acts of shamelessness, obviously dampens the pride and loyalty of a majority of Nigerian citizens. The man in the street may be poor, stupid and gullible, but human beings have a tendency to be influenced by what they see, hear and experience every day. There are endless tales and allegations of frauds and embezzlement of public funds running to billions of naira, in a country where the majority are hungry, jobless, frustrated and living in pathetic conditions.
With regards to the NDDC saga, the whole truth may never be told or known. But, speculations among the citizens of the oil-producing communities are quite many and damaging. Nigerian power holders will quickly deny any allegation of an indirect "war indemnity" on the southern part of the nation since after the Nigerian Civil War in 1970. Politicians of the oil producing states would deny complicity in any alleged deliberate scheme to short-change the people of the Niger Delta zone.
Wheelers and dealers in the Nigerian power game would deny any alleged deliberate plot to make Nigeria ungovernable, in pursuance of some possible hidden agenda. Gullible and short-sighted Nigerians would deny any alleged plot to Islamise or Fulanise Nigeria, with a possible aim of installing Sharia legal and political system in the country. A lone and courageous voice that raised the issue of Boko Haram "freedom fighters" being sponsored and shielded by some politicians, would be intimidated and asked to withdraw such allegations. Even a similar warning by American intelligence apparatus can be regarded as an "idle talk" or speculation.
Corrupt practices have taken various clever guises including brazen efforts to short-change segments of the society through state policies. From a gift of N150 billion to cattle breeders, spending of billions of naira daily to feed school children, to distribution of palliative measures to cushion the effects of COVID-19 Pandemic, there are glaring evidence of mendacity and selectiveness. To give unmerited advantage to some people, while others are intimated and cowed by N5 million fine for hate speech, are visible examples of a faulty political economy.
Nations are run with a view to bequeath an ideal future to coming generations. Managing differences and challenges justly and effectively are the hallmark of good politics. No matter what is done or said to the contrary, time unfolds what human cunning hides. Nigerians expect transparency!
Dr Amirize is a retired lecturer from the Rivers State University, Port Harcourt.
Bright Amirize
Short, Sharp, Shock-Treatment
There was a recent allusion from the Nigerian President, or the Presidency, about the possibility of some impending shock, meant to restore sanity in the country. It came as a warning to those who were alleged to be intent on destroying or destabilising Nigeria via insurgency, agitation and causing mayhem. Therefore, it has become needful to alert Nigerians about Nature's Standing Order of Short, sharp, shock treatment (SSST), as a mechanism of restoring order when humans allow disorder to grow too high. In truth, there is such mechanism in the scheme of things.
Those who are familiar with Jewish cosmogony via the Kabbalah, would know that there is a flow of Divine influx, also known as Zazahot or lighting flash, which is an up-building and a restorative system. The 5th anchorage of that Divine Circuit system known as Geburah or Judgement has the duty or responsibility of restoring order and bringing about a balance, when disorder and imbalance become overwhelming in creation or a section thereof. Disorder and imbalances usually come from humans.
Being endowed with a free will and the freedom to make personal decisions and choices, which are often mis-used, humans bring about disorders and imbalances which distort the beauty and harmony of creation. Accumulation of massive impurities would necessitate a cleansing process to reduce the results of human engagements in acts of impunity, shamelessness and irresponsibility. Before catastrophies come there are usually warnings.
In the case of Nigeria, the warning signals have been persistent and loud enough even for obtuse persons to be aroused to a state of alertness. Nature has a process of educating human beings through bitter personal and collective experiences. No one can say that such warning signals and bitter experiences have not been there for quite some time. As a process of ensuring justice, there are watchers and weavers whose activities in the 100m of destiny entail monitoring the deeds of everyone with utmost accuracy. There are also provisions for deep reflections and possible redressing of imbalances.
Nigeria has been brought to its current sad state of affairs through many follies and deliberate acts of mischief. From Ngozi Okonjo-Iweala's book Reforming The Unreformable, we are told that more than 5,000 board seats existed as sinecure, with political leaders having enormous patronage powers. We are told that a bad public service is certain to produce bad governance, even if the right accountability and other mechanisms are in place. Thus, there is a spiral of malfeasance.
From public service system, to tertiary education, we are told that "a systemic rot has befallen Nigeria", apart from "inflating the budget by doubling or tripling the allocations…" Even with the Nigeria Extractive Industries Transparency Initiative (NEITI) bill which was approved in May 2007, there was no transparency or accountability in Nigeria's oil and gas sector. In both physical and process audit there are deficiencies in management and utility.
Okonjo-Iweala advised that "special care be taken to ensure that oil revenues are spent wisely to build up durable long-term assets whose benefits can be shared with future generations". Nigeria's great dependence on oil and gas whose vulnerability to global volatility of commodity market are important factors in the country's need to reshape its economic structure and growth based on diversification. With regards to corruption, Okonjo-Iweala said that "cynicism about the fight against is greatest when allegations of corrupt acts on the part of the elite are not investigated with any vigour even when investigated …"
If human verdict is reflected in the dismal and sad score card available in the public domain, then the verdict of the watchers and weavers of human destinies must also be far worse. There are indications globally that visibly gathering dark storms would surely result in some catastrophes whose true nature no one can tell accurately. For Nigeria as an individual nation in the global family, it is obvious that the shock alluded to by the President is an omen of things to come.
However, no one is in a position to predict exactly the nature and intensity of the shock the president had in mind. Reacting to the President's statement, a number of Nigerians expressed sadness that it was a warning to agitators who allegedly are trying to destabilise and disunite Nigeria. But the situation obviously goes beyond current activities of political agitators and bandits.
Normally it takes a long time for storms to amass such power that would result in a destructive shock. Therefore, it would be myopic and wrong to judge the Nigerian situation from a one-sided perspective. Across the globe, Nigeria features as one of the delicate zones where some shocks are most likely to arise. Already harbingers of warning signals include activities of Boko Haran and other agitators for Islamic states and sharia laws, spate of kidnappings and demand for ransom, etc. The commando-rescue-style of an American farmer held hostage in Northern Nigeria placed Nigeria as a vulnerable nation.
Prelude to any coming shock usually includes complacence arising from gluttony over loots. The fact that a few highly-placed Nigerians tried to exonerate late General Sani Abacha of accusations of looting, despite exposures of such deeds, is another evidence of a nation which needs a shock to regain sanity. It takes the collaboration of humans through various activities, to serve as agents in the fulfillment of the mechanism of destiny. Such human agents rarely know that they are serving the course of Nemesis.
Unlike the Nigerian Civil War (1967-1970) with its attendant miseries and woes, SSST comes as mechanism of Divine intervention, to ensure that those who deserve to die, die the death they deserve. It is fast and thorough, with long-lasting effect. It is a weapon of sective elimination.
Dr Amirize is a retired lecturer from the Rivers State University, Port Harcourt.
Corporate Begging In Nigeria
I went to an office two days ago for a business transaction and at the gate was a well-dressed, cheerful security guard who zealously ushered me into the compound. I wanted to park my car at one end of the compound and he insisted that I should go another direction which truly was more spacious. And in my mind l was like, "what a dutiful staff".
He was not done yet.  As soon as I switched off my car ignition and was about to open the door to come out, he rushed and did it, smiling from one side of his mouth to another, offering unsolicited information and a guide on my whereabouts in the facility. I sincerely thanked him, hoping all the VIP treatment will not be a subtle way of begging for gratuity.
Behold, I was wrong. As l made to step into the building, he whispered "Madam, no forget the favour way l do you oo".  I had just encountered another corporate beggar. A day before, l had a bitter encounter with one, a pump attendant, at a petrol station who called me names for refusing to part with my hard-earned money. Having inquired about the well being of my family, admired my car and showered all unasked encomium on me, he expected a monetary appreciation which was not forthcoming and the next thing I heard was "stingy woman".
They are everywhere. At petrol stations, banks, offices, both public and private hotels, you see a lot of people begging while on duty. At the airport, train station and in practically all-important offices in the country, "anything for the boys, your boys dey loyal oo", seems to have become part of the official language.
Of course, this shameful attitude did not start today but it has taken a more serious, disturbing dimension in recent times. Many people, particularly the security personnel, front desk officers, customer relations officers have turned their duty posts to begging offices. They would always blame the current economic downturn for their unbecoming attitude which cannot be totally true because, at least, they are working and earning salaries no matter how little.
What about the millions of people who are jobless and have no means of livelihood? Have they all taken to the streets to beg?
One thinks it is a social malaise which has a lot to do with our ethical values. A lot of people in the country value money and other material things far and above integrity, self-respect and self-dignity and so, they will do anything, no matter how shameful, to acquire them.
A teacher once made an analysis of two families, one has four members and the other was a family of 11 people. Both families were given N200,000 each to spend for a month. According to her, half way into the month, the family of four almost exhausted their money and could hardly pull through till the end while the other family of nine comfortably made do with the amount they had and even had some balance. What was their secret? Prioritisation and prudent management.
Therefore, it is not so much about how much we make through our salaries, begging and other means but how we manage the money. There is hardly anybody in the country today that is not feeling the economic bite and the only thing that will help everybody both the low- and high-income earners is to set their priorities right and learn how to live within their income instead of hoping on tips from some "big men and women" and doing all kinds of ridiculous thing to attract their attention and the crumb. And we forget that the so-called big men most times also have loads of financial responsibilities.
On the national level, we also have to consider the damaging impact of officials begging and do something about it. Obviously, taking little tips from people would make officials skimp on their responsibilities, thereby making some unscrupulous elements have their way, exposing the country to avoidable vulnerability.
It is, therefore, imperative we must begin to build a new ethos that places emphasis on self-respect and dignity of labour. As part of the country's 60th Independence celebration, the National Ethics and Integrity Policy was launched. It contains the nation's core values of Human Dignity, Voice and Participation, Patriotism, Personal Responsibilities, Integrity, National Unity and Professionalism. All these values and how they will be practised to make for a better country and more cordial relationship among the citizens are thoroughly spelt out.
For instance, section 4.5.2.5, talking about Honour under Integrity states, "We shall at all times maintain uprightness of character, personal integrity and pride in ourselves as individuals, as one community, and as one nation. Therefore, in all spheres of life, we shall do what is demanded by our common values and laws that we hold to be true, in accordance with our national identity and in accordance with the values enshrined in our national laws and practices as one country. As Nigerians, we shall stand up to challenge those vices that impede the pursuit of our existence with uprightness. We shall celebrate those Nigerians who are upright".
But then the big questions are, how many Nigerians are aware of this policy? What efforts are being made to educate the citizens on these core values? We  have the National Orientation Agency, the Ministry of Information at various tiers of government, what are they doing to educate people about these code of conduct so that the people internalise it and it becomes a true guide for the citizens,
It is not enough that time, energy and resources were spent in packaging the booklet, let adequate sensitisation be carried out, using the media, both conventional and social media and other means of communication to reach to people at every nooks and crannies of the country because many Nigerians are losing it when it comes to integrity and the time to get them back on the right track is now.
By: Calista Ezeaku
Helping Local Poultry Curb Protein Deficiency
The Third National Development Plan in Nigeria (1975-1980) envisaged accelerated agricultural growth as being essential for future nutritional growth and emphasized the need for qualitative rather than quantitative food output. This was followed by the publication of a national food balance sheet by the Federal Ministry of Agriculture and Natural Resources which revealed the critical extent of essential foods deficiencies in the country.
The target was the improvement of production management, the breeding and feathering of livestock as well as the provision of veterinary services.
From the period of the plan till date, the dream of attaining the required nutritional growth for the Nigerian populace had remained a far cry as outputs of animal products still fall below the minimum nutritional requirements.
Poultry, which involves the domestication of birds (fowls, turkeys, ducks and geese) kept for egg or meat production, is the quickest source of meat and its production process involves the least hazardous and arduous in relation to other livestock enterprise.
Hence, increased poultry production is one of the surest and quickest ways of bridging the animal protein intake gap in the developing countries of the world and in Nigeria, most importantly.
Although the task of bridging this protein intake gap appears formidable in view of the present economic and technological constraints besetting the livestock industry, its importance and the need to make it a reality must not be overlooked.
Known for its significant contribution to human nutrition and economic development, the poultry sector, according to Alabi and Osifo (2014) constitutes more than 57% of the total livestock production in Nigeria with many going into it for either meat, egg or both production.
With the ever increasing population of Nigeria, the poultry industry has not been able to meet up the animal protein need of the populace even as it has all the potentiality of providing the protein need of man. Many people still find it difficult to eat an egg in a year against the recommended average of 240 eggs in a year per person.
This indicates that despite several actions by both the government and few individuals, the chronic deficiency in qualitative food output still yearns for solution.
However, talking about solution, the problem of insufficient supply of hatchable eggs and day-old-chicks must be addressed. It has been observed that at certain periods of the year, hatchable eggs and day-old-chicks (DOC) go out of supply even with substantial amount of import, a situation that subjects peasant poultry farmers to booking for order and waiting for weeks without result.
Worst still, when these orders are eventually made available, almost all the farmers end up brooding birds at the same time and the result is an eventual egg glot in the market. Therefore, egg production calendar is now marked by glot and scarcity periods, as a result of irregular supply of the source of chicks and eggs.
For farmers in Rivers State, what can be a worse experience and set back than lack of adequate qualitative feed appropriate to the ages of the birds?
While farmers in the West and North, who have the privilege of proximity to source of raw materials are at liberty to formulate their feeds to desired standards, the Rivers State farmers see it as a very critical factor in poultry management.
They remain at the mercy of the commercial feed producers from the West who are more concerned about their profit even when the quality of the finished feeds tends to undermine the health and eventual performances of birds.
Moreso, the transportation cost of these feeds from the west to Port Harcourt, in no small measure, increases their cost of production high above what farmers from other states incure. The result is that the farmer in Rivers State is unable to compete favourably with his counterparts elsewhere .
Port Harcourt thus becomes a dumping ground for poultry products from neighbouring states which must be sold before products from within due to a downward slash in the price of the outside products, because of cost advantage.
Suffice it to say that for farmers in the state to meet up with the protein requirements of the state, a provision of functional feed mill that will formulate standard feed to serve the farmers within the state will be a great boost to the local industry.
Apart from the afore-mentioned, the problem of the poultry farmer in Rivers State, could be purely managerial and skill-based.
Like every field of endeavour, poultry farming is one sector which requires more than any other, a careful application of managerial expertise, if one's capital investment is to be safeguarded and profitable returns expected.
The usual orientation of backyard poultry predominant in the western region of Nigeria has left many with the psyche that poultry business is an all-comers affairs, that could be started at any time without adequately counting the cost of commitment.
This has not just led to the abrupt abortions of many such ventures, but had in most cases devastated some homes who had put in fortunes, probably their retirement benefits just to make ends meet through poultry farming.
The later therefore, poses great concern as to the right attitude towards poultry farming.
By: Sylvia ThankGod-Amadi