Coming, Seeing And Conquering
I came, I saw and I conquered" is an old statement credited to an ancient Roman ruler, Caius Julius Caeser, who invaded Britain when his conquering troops landed on the soil of that country. Historical record gave the time as 55 B.C., but the significant import of that statement is rarely appreciated by many of those who make reference to it. History has it that Cassibelan agreed to pay a yearly tribute of 3,000 pounds to Rome, until King Cymbeline refused to continue to pay such tribute.
In Shakespeare's Cymbeline, we can pick out what coming, seeing and conquering mean for every individual human being. Beginning with life on earth as a journey, we find this statement: "O! this life is nobler than attending for checks, richer than doing nothing for a bribe, prouder than rustling in unpaid for silk". With regards to the role of money or a materialistic frame of mind, we are told that "All gold and silver turn to dirt! As it is no better reckoned but of those who worship dirty gods". There are many such on earth!
Coming to the earth as the journey of life demands, exposes every individual to various temptations and conditions that would put everyone to some tests. While "winning will put any man into courage", it is also true that "some falls are means the happier to rise". At one time or another we find that "fortune brings in some boat that are not steer'd", we are also compelled to learn that "the sweat of industry would dry and die but for the end it works to". Truly, "a man's life is a tedious one".
Many people have wondered why life is full of toils, turnmoil and unrest; but there is no way that anyone can come into a training field without seeing what such environment entails. Coming entails seeing through personal experiencing and also being able to distinguish the needful from the frivolous, the true from the false, what is of lasting value and what can perish soon. That is the import of the message from Imogen, the Princess of King Cymbeline: "Thus may poor fools believe false teachers; though those that are betrayed do feel the treason sharply, yet the traitor stands in worse case of woe". Don't we have false teachers, gangsters, etc?
The riddles and idioms of life are quite many, thereby making it imperative that only the wise ones can celebrate the victory of conquest. But even then, the concept of conquest is also a riddle, because, conquest really means self conquest. A real hero is not the conqueror and possessor of a great city, but he that is able to conquer personal deficiencies and turn them into personal assets. Such transformation of an individual is illustrated in the philosophical search for the elixir of life and The Golden Ass of Apuleius.
Personal deficiencies which demand to be conquered range from vanity to vaulting ambitions, all of which are directed towards material goals. Humans have acquired the propensity of always reaching beyond themselves, but forgetting to identify and develop what is within them. One of the numerous deficiencies that humans need to conquer is fear, which has become an instrument for the continued dehumanization and oppression of man. Therefore, when Caius Julius Caeser said "I came, I saw and I conquered", the conquest which he meant was the conquest of the fear of the unknown; not the conquest of Britain! Conquerors don't live in fear!
So long as humans place emphasis on mundane and material pursuits and goals, for that long would the clouding and narcotisation of human consciousness last. The conquest meant by Caeser refers to the conquest of those things that humans fear, which include fear of the unknown. When ancient Roman troops set out to explore new territories there was always fear of the unknown, especially with horrifying tales about cannibals, centaurs and monsters in foreign lands.
Fear of the unknown for the modern man includes the fear of death, bereavement, ill health, losses, terrorism, displacement, injustices, betrayals, loneliness, rejection, etc. behind such fears there is usually the darkness of ignorance, fuelled by human indolence to dig deeper for the truth. "Our doubts are traitors, and make us lose the good we oft might win, by fearing to attempt". To explore is not to exploit!
The morbid habit of always reaching out beyond ourselves is a part of the indolence of failing to explore what is immediately within ourselves. We often think that the grass is greener in our neighbour's garden and then lust and long for what is far off, rather than appreciate the value of what is closest to us.
In the quest for development, there is no way that progress can come about if we do not apply the principles of the local content policy. The philosophy of that policy lies in the fact that the road to what is distant is the knowledge of what lies within. This principle or philosophy is an ancient one, known to the Romans, but known by the Jews as Hermetic axiom. It goes as follows: "That which is below is like that which is above, and that which is above is like that which is below …" A successful outing must begin at home.
Those pilgrims to the earth who fail to see the signposts and roadmaps of life would not be able to conquer in the battle that life entails. In the case of King Cymbeline of Britain which served as an illustration of Caesers' statement, there is much to learn. It took a King Cymbeline to break the yoke of continuing to pay annual tribute of 3,000 pounds to Rome. For such national tasks there is usually a Posthumus Leonatus to do a rescue operation when the need is greatest. Nigeria must search for the balm of Giliad. It takes commitment and conviction!
Many who study great works of art rarely dig deep enough to grasp and absorb the vital messages conveyed. To be born is to come; to see is to grasp and absorb the vital messages of life through experience, and to conquer is to turn personal liabilities and deficiencies into assets, for the ennoblement of life generally. To come but not see and conquer, is a great failure, even though one may conquer and own the earth. The reader is urged to read Shakespeare's Cymbeline, and use its message as peg for an exploratory journey.
Dr. Amirize is a retired lecturer from the Rivers State University, Port Harcourt.
Bight Amirize

The Tomfoolery of RIVLEAF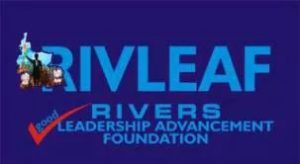 There indeed seems to be no end, as far as nay sayers are concerned, in the quest to frustrate the efforts being made by the Rivers State Government to ensure that the spread of the coronavirus in Rivers State is reasonably checked.
On a daily basis, this becomes more apparent to the chagrin of genuinely concerned people of the State.
Although it is not a surprise that RIVLEAF, supposedly a pressure group has always announced itself as a purveyor of ill-contrived negative information, its latest attempt to dismiss a genuine alarm raised by the Rivers State Government regarding a foreseen build-up to a declaration of State of emergency in the State, has further exposed the membership of the organisation as persons with cowardly and sychophantic intentions.
At a time like this, when the whole world is still baffled over the COVID-19 pandemic, which has not only exposed even the hitherto world super powers in all spheres of their existence, but has so made it clear that everyone must be involved in order to check the pandemic, all RIVLEAF has to offer is an attempt to discredit the world acclaimed efforts of the Rivers State
Government under the leadership of Governor Nyesom Wike to ensure that the coronavirus does not get to the stage of Community transmission in the State.
It is indeed an irony of faith, that people who say they're a pressure group do not actually know what it means to be a pressure group. They do not know, for instance, that one key role of a pressure group in the development of a society is to provide specialised and expert information to the government and explain government policies to the understanding and benefit of the general public. Thus they are an important link between the government and the people.
This explains their choice of caption, "Governor Wike Needs Help", and the fact that rather than address in cogent terms the issue at stake, all they could do is to seek to raise irrelevant issues to cause rife between the President and the Governor, and with his Deputy.
What is really "funny and disturbing" about a clear statement that there is "a plan to declare a state of emergency in Rivers State? And, rather than categorically state what makes it funny and disturbing, all Onyeche Nnatah Peters could say is that Governor Wike "boasted that he was beyond the reproach of the Federal Government and, could do and undo as he so wishes".
This statement in itself is a confirmation of the Governor's proclamation of a plot to declare a state of emergency in the State, for reasons that have to do with Wike being seen as somebody who must be dealt with. The question is, for what reason?.
The most clear answer to this question is that from the point he started preparing to be the Governor of Rivers State, through his first tenure, and about a year into his second tenure, Governor Nyesom Ezenwo Wike had had to accept the peculiarities of Rivers State in the present State of affairs in the country, and had adjusted to the point of being able to provide good governance to Rivers people as minimally as possible in the face of unrelenting and determined efforts to frustrate him.
This is why every step of governance he has taken has turned out to be timely, and lauded in the given circumstance it is taken by all well-meaning public globally, especially as it relates to the COVID-19 pandemic, which the world knows is a new virus, hence decisions to combat it are mostly taken based on the exigencies of the moment. This is, of course, knowing the peculiarity of the virus as it relates to Nigeria, and Rivers State in healthcare delivery.
To say the least, Governor Wike has been setting the pace in steps taken to contain the coronavirus across Nigeria: amongst others, he was the first to set up an Interministarial COVID-19 Committee, the first to set up a palliatives committee, first to declare border lockdown, etc.
Even in the face of clear attempts to sabotage his efforts, Wike had been undeterred towards ensuring that the State does not get to Community transmission of the virus as is the case with some States. Beyond this determination to give good and transparent leadership to a people who understand his every step, and so are fully behind him, what else can the likes of RIVLEAF blame Wike of?
If the membership of RIVLEAF are truly of Rivers origin, and have the State at heart, they should be in a better position to appreciate the kind of development the State has recorded in the last five years.
Therefore, seeking to forment trouble where there's none, such as between the Governor and his Deputy, Dr Ipalibo Harry-Banigo, is a wasteful venture. This is because Rivers people have come to know what the interest of RIVLEAF is, and it has nothing to do with the overall interest of Rivers people.
Soibi Max-Alalibo
SA on Media to the Hon Commissioner for Information and Communications
Rivers State
May 21, 2020.

Dakuku Should Stop Playing To The Gallery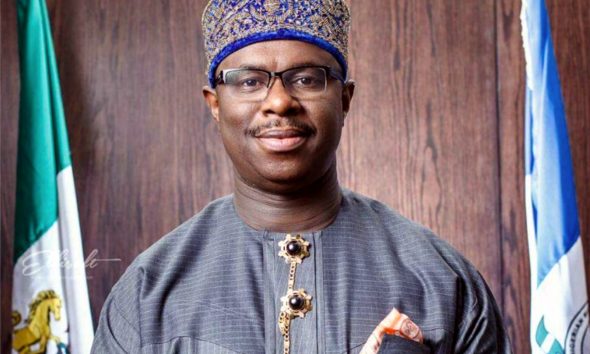 Sociologists have what they call "Looking Glass Theory". The crux of this theory is that people are prone to naming others, or something, by what they truly are, or what they have in store as experience.
For someone whose dream to be governor had been scuttled severally because of his unpopularity ,one can easily understand where Dakuku Peterside is coming from.
In his veiled attempt to be one of those who "came out openly to oppose Governor Nyesom Wike" at this point in time he exposed himself as a political toddler.
 All over the world today, well-meaning people are joining hands with their governments to check the spread of the pandemic.
Unfortunately, it is in this context that Dr Dakuku Peterside has displayed his lack of knowledge of the key ingredients of governance at crisis periods.
The need for law and order at all times, more so in crisis periods as the COVID-19 pandemic has instituted globally, compels governments  to take painful but necessary actions to save lives.
Thank God Dakuku Peterside supports "the Governor to ensure that the state is free from Coronavirus", but how he expects this to come to fruition if people disobey directives put in place at will, raises a huge question mark.
In the light of  his latest condemnation of the Governor's order to demolish two hotels found to have flouted a lockdown directive, Dakuku has again displayed his penchant for grandstanding.
Maybe he should learn some lessons from the role played by the  Minister of State for Petroleum, Timipre Sylva who attracted Federal presence  to Bayelsa State during this period eventhough he belonged to the opposition in home State.
Dakuku's stance in the face of an affront on an Executive Order which resulted in the demolition of two hotels in Eleme yesterday, without  considering the true circumstances that led to the demolition questions his citizenship as a Rivers son.
He should know what it means  to attack people authorised to perform legitimate duties under an  Executive Order.  Dakuku would not have declared genuine people-oriented actions by Governor Wike as "destructive" if he was well informed.
Rivers people are not foolish enough not to know that but for the stringent proactive measures put in place to check the spread of the virus by Governor Wike, the State would have entered community transmission like some other States in the Country.
Dakuku Peterside should therefore desist from the temptation of endangering the lives of the people he pontificates to care for, knowing that every act has its day of reckoning.
Soibi Max-Alalibo,
SA on Media to the Hon Commissioner
Ministry of Information and Communications
Rivers State.
May 11, 2020

Austin Tam-George: An Intellectual Prostitute Let Loose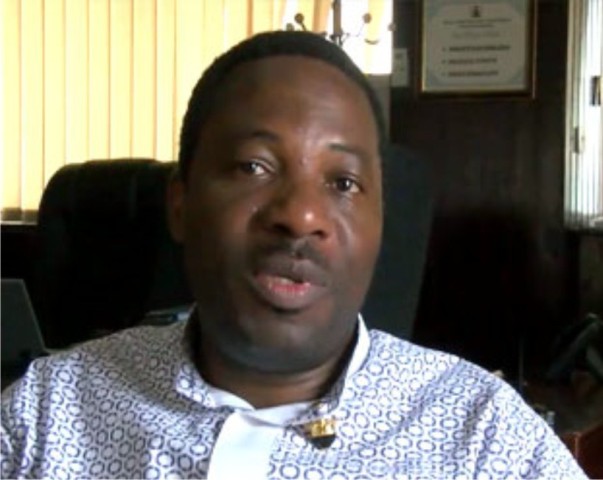 Austin Tam-George has consistently been biting the finger that fed him because he is an intellectual prostitute.
He looks for every available opportunity to lampoon Governor Nyesom Wike in order to impress his paymasters as a paid hack without conscience.
Someone like Austin Tam-George does not have the moral standing to discuss governance because his tenure as Commissioner for Information in Rivers State was a monumental failure.
A man who used his first month in office as Commissioner to throw 2O Rivers indigenes who were earning a living in the Ministry as casual workers into the unemployment market surely loves Rivers State.
Perhaps Austin Tam-George's patriotism also led him to seize the monthly imprests meant for Departments in the Ministry.
Maybe he should explain to Rivers people and the those he is serving why a Commissioner should arm twist Heads of Parastatals under him to make monthly returns to quench his voracious appetite for money.
Was it not his kinsman in one of the parastatals that engaged him in a verbal warfare along William Jumbo Street in Port Harcourt that helped to tame his unquenchable taste for money?
His grouse with Governor Wike is because the over inflated and bogus proposals he made under the guise of upgrading the State Media Houses without recourse to the Bureau for Public Procurement were turned down by the governor who insisted on due process.
Austin Tam-George was quoted as saying that he will never forgive Governor Wike for not allowing him dupe the government.
The likes of Austin Tam-George are always available for the highest bidder that is why his recent outburst should not be taken seriously.
When he was looting the money generated by parastatals under him he never remembered United Nations and European Union.
As the proverbial dog that eats the bone hung on his neck, he milked the media houses dry before he was sacked from the State Executive Council.
He should know that the record of monies siphoned from the Media houses are still in the archives and will be released if he dares to make any more noise.
If Governor Wike did not retain him in his cabinet because he lacked character is it enough to look for any slightest opportunity to impugn his integrity?
Those who live in glass houses should not throw stones. A word is enough for the wise.
Paulinus Nsirim, Commissioner for Information and Communications, Rivers State
May 11,2020.