Nigeria And Alternative Energy Source
To promote commercial viability and further investment in the power sector, the Nigerian Electricity Regulatory Commission (NERC), in 2015, announced a 45 per cent tariff increase, designed to come into effect on February 01, 2016, which was nullified by a decision of a federal high court.
Although the organized labourhailed the decision of the court, others, mostly energy industry practitioners, criticized it. To the former, the Nigerian Electricity Supply Industry (NESI) should improve its performance before considering a tariff increase. And to the later, an improved electricity supply hinges on the implementation of cost-reflective tariffs.
After about five days, NERC approved increase in electricity tariff by the 11 Electricity Distribution Companies (DISCOs) in the country. "The new tariff regime takes effect from January 1, 2020".
This time consumers may have appeared to be silent, yet asking a loudly quiet question; "is it about tariff increase or quality service delivery?". Consumers no doubt appreciate the challenges of the power generators and distributors, but those challenges would go noticed when no quality service is dispensed to the consumers at the end of the day.
The consequences of this abysmal service delivery for Nigeria's economic development are well-understood, and the causes of the deplorable situation are laid bare, it is still not certain which way to take, out of the problem.
Everyone knows that shortages in electricity supply, are significantly impeding Nigeria's economic growth. OlayinkaOyedepo (2012), in his work on "Energy, Sustainability and Society", stated that about 60 to 70 percent of the Nigerian population does not have access to electricity.
Suffice it to say that while some parts of the country have little or no access to the national grid, in other areas, electricity is only available for short and varying periods of the day.
This ongoing failure of the Nigerian power sector to provide adequate electricity supply to domestic households and industrial producers has not only contributed in crippling the agricultural, industrial and mining sectors, it daily impedes the country's economic development.
There is no doubt that the present power crisis afflicting Nigeria will persist unless the government diversifies the energy sources in domestic, commercial and industrial sectors and adopts new available technologies to reduce energy wastage and to save cost.
The writer is of the view that given the fundamental nature of electricity to the socio-economic development of Nigeria and poverty eradication, nothing short of access to modern energy services which though had remained an enormous challenge facing the African continent, can suffix.
Although from an economic point of view, implementing the country's renewable energy target will have significant costs, nevertheless, its contribution to the sustainability of economic, environmental and social development of our country; Nigeria, far outweighs its cost.
Recall that way back in 2005, the Energy Commission of Nigeria developed a Renewable Energy Master Plan (REMP) which suggested ideas for renewable energy policies, as well as possible technologies that could be used to fulfill their goals. Nigeria's target, at that point, was to expand her energy access to 90 percent of the population by the year 2030.
With the above projection, the expectation was that 30 percent of the total energy generation would be solely from renewable sources, a course which, if well executed, will not only regularise power supply in the country, but will reduce significantly the energy bills for poor households.
Since 2005, Nigerian power reforms have focused on privatizing the generation and distribution assets as well as encouraging private investments in the power sector generally, while government retained the power to control transmission assets and creating a regulatory environment attractive to foreign investors.
This conscious effort in this direction actually robbed off on Nigeria's primary energy consumption which came up to about 108 MW in 2011. According to official report, most of the energy came from traditional biomass and waste, which accounted for 83 percent of total primary production. The rest was from fossil fuels (16 percent) and hydropower (1 percent).
Midway into the projected year 2030, renewable energy penetration in Nigeria is still in its nascent stage. Until late, Nigeria generates a small amount of energy from renewable sources. The only source of renewable energy in the country is hydro-power and biomass; wind and solar energy have only been deployed in a minuscule amount.
However, with emerging energy policies and initiatives, wind and solar energy generation projects are gradually being planned throughout the country. With the discovery of their high potentials and benefits for Nigeria's environment and society, developments in solar and wind energy are gradually increasing.
In February 2018, Nigeria completed the Renewable Energy and Energy Efficiency Project, which supplied about 261,938 citizens with clean renewable energy. This project was in partnership with USAID, private donors, government agencies, financial institutions and non-governmental organizations. The goal of the project was to build connections to 2.5 MW of power through off and on grid sources, which will reduce carbon dioxide emissions by 4.5 million metric tons.
Nigeria no doubt, has the potential to generate most of its energy through solar. After all, most of the big cities in Nigeria (Lagos, Abuja, Benin City, Port Harcourt, Kaduna and Kano) now power their street lighting with solar energy through state beautification projects.
Two years ago, the Lagos State Government signed a contract with UK- based Low Energy Designs for the supply and installation of energy efficient streetlights. The project covered about 300 km of road. The $6.9 million contract included the provision of an intelligent control system for real time operation of the LED streetlights.
The World Bank's loan to Nigeria to build a solar power grid by 2023 that will help generate power for hospitals, rural areas, schools and households, should be a stepping stone for the government to diversify its energy source for other sectors.
Apart from reducing overall energy consumption, lowering carbon emissions, solar lighting technology allows the customer to be in control of light intensity. Moreso, the ability to remotely monitor operations is expected to reduce maintenance costs.
With lighting manufacturers virtually non-existent in Nigeria, we can still push to the next level, revolutionize the energy market and increase sustainability for the future in Nigeria by partnering with recognized established local companies to manufacture low energy design lighting's.
By: Sylvia ThankGod-Amadi

The Tomfoolery of RIVLEAF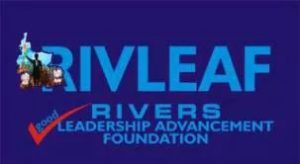 There indeed seems to be no end, as far as nay sayers are concerned, in the quest to frustrate the efforts being made by the Rivers State Government to ensure that the spread of the coronavirus in Rivers State is reasonably checked.
On a daily basis, this becomes more apparent to the chagrin of genuinely concerned people of the State.
Although it is not a surprise that RIVLEAF, supposedly a pressure group has always announced itself as a purveyor of ill-contrived negative information, its latest attempt to dismiss a genuine alarm raised by the Rivers State Government regarding a foreseen build-up to a declaration of State of emergency in the State, has further exposed the membership of the organisation as persons with cowardly and sychophantic intentions.
At a time like this, when the whole world is still baffled over the COVID-19 pandemic, which has not only exposed even the hitherto world super powers in all spheres of their existence, but has so made it clear that everyone must be involved in order to check the pandemic, all RIVLEAF has to offer is an attempt to discredit the world acclaimed efforts of the Rivers State
Government under the leadership of Governor Nyesom Wike to ensure that the coronavirus does not get to the stage of Community transmission in the State.
It is indeed an irony of faith, that people who say they're a pressure group do not actually know what it means to be a pressure group. They do not know, for instance, that one key role of a pressure group in the development of a society is to provide specialised and expert information to the government and explain government policies to the understanding and benefit of the general public. Thus they are an important link between the government and the people.
This explains their choice of caption, "Governor Wike Needs Help", and the fact that rather than address in cogent terms the issue at stake, all they could do is to seek to raise irrelevant issues to cause rife between the President and the Governor, and with his Deputy.
What is really "funny and disturbing" about a clear statement that there is "a plan to declare a state of emergency in Rivers State? And, rather than categorically state what makes it funny and disturbing, all Onyeche Nnatah Peters could say is that Governor Wike "boasted that he was beyond the reproach of the Federal Government and, could do and undo as he so wishes".
This statement in itself is a confirmation of the Governor's proclamation of a plot to declare a state of emergency in the State, for reasons that have to do with Wike being seen as somebody who must be dealt with. The question is, for what reason?.
The most clear answer to this question is that from the point he started preparing to be the Governor of Rivers State, through his first tenure, and about a year into his second tenure, Governor Nyesom Ezenwo Wike had had to accept the peculiarities of Rivers State in the present State of affairs in the country, and had adjusted to the point of being able to provide good governance to Rivers people as minimally as possible in the face of unrelenting and determined efforts to frustrate him.
This is why every step of governance he has taken has turned out to be timely, and lauded in the given circumstance it is taken by all well-meaning public globally, especially as it relates to the COVID-19 pandemic, which the world knows is a new virus, hence decisions to combat it are mostly taken based on the exigencies of the moment. This is, of course, knowing the peculiarity of the virus as it relates to Nigeria, and Rivers State in healthcare delivery.
To say the least, Governor Wike has been setting the pace in steps taken to contain the coronavirus across Nigeria: amongst others, he was the first to set up an Interministarial COVID-19 Committee, the first to set up a palliatives committee, first to declare border lockdown, etc.
Even in the face of clear attempts to sabotage his efforts, Wike had been undeterred towards ensuring that the State does not get to Community transmission of the virus as is the case with some States. Beyond this determination to give good and transparent leadership to a people who understand his every step, and so are fully behind him, what else can the likes of RIVLEAF blame Wike of?
If the membership of RIVLEAF are truly of Rivers origin, and have the State at heart, they should be in a better position to appreciate the kind of development the State has recorded in the last five years.
Therefore, seeking to forment trouble where there's none, such as between the Governor and his Deputy, Dr Ipalibo Harry-Banigo, is a wasteful venture. This is because Rivers people have come to know what the interest of RIVLEAF is, and it has nothing to do with the overall interest of Rivers people.
Soibi Max-Alalibo
SA on Media to the Hon Commissioner for Information and Communications
Rivers State
May 21, 2020.

Dakuku Should Stop Playing To The Gallery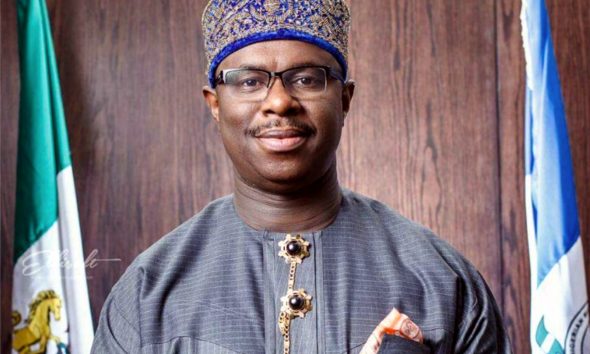 Sociologists have what they call "Looking Glass Theory". The crux of this theory is that people are prone to naming others, or something, by what they truly are, or what they have in store as experience.
For someone whose dream to be governor had been scuttled severally because of his unpopularity ,one can easily understand where Dakuku Peterside is coming from.
In his veiled attempt to be one of those who "came out openly to oppose Governor Nyesom Wike" at this point in time he exposed himself as a political toddler.
 All over the world today, well-meaning people are joining hands with their governments to check the spread of the pandemic.
Unfortunately, it is in this context that Dr Dakuku Peterside has displayed his lack of knowledge of the key ingredients of governance at crisis periods.
The need for law and order at all times, more so in crisis periods as the COVID-19 pandemic has instituted globally, compels governments  to take painful but necessary actions to save lives.
Thank God Dakuku Peterside supports "the Governor to ensure that the state is free from Coronavirus", but how he expects this to come to fruition if people disobey directives put in place at will, raises a huge question mark.
In the light of  his latest condemnation of the Governor's order to demolish two hotels found to have flouted a lockdown directive, Dakuku has again displayed his penchant for grandstanding.
Maybe he should learn some lessons from the role played by the  Minister of State for Petroleum, Timipre Sylva who attracted Federal presence  to Bayelsa State during this period eventhough he belonged to the opposition in home State.
Dakuku's stance in the face of an affront on an Executive Order which resulted in the demolition of two hotels in Eleme yesterday, without  considering the true circumstances that led to the demolition questions his citizenship as a Rivers son.
He should know what it means  to attack people authorised to perform legitimate duties under an  Executive Order.  Dakuku would not have declared genuine people-oriented actions by Governor Wike as "destructive" if he was well informed.
Rivers people are not foolish enough not to know that but for the stringent proactive measures put in place to check the spread of the virus by Governor Wike, the State would have entered community transmission like some other States in the Country.
Dakuku Peterside should therefore desist from the temptation of endangering the lives of the people he pontificates to care for, knowing that every act has its day of reckoning.
Soibi Max-Alalibo,
SA on Media to the Hon Commissioner
Ministry of Information and Communications
Rivers State.
May 11, 2020

Austin Tam-George: An Intellectual Prostitute Let Loose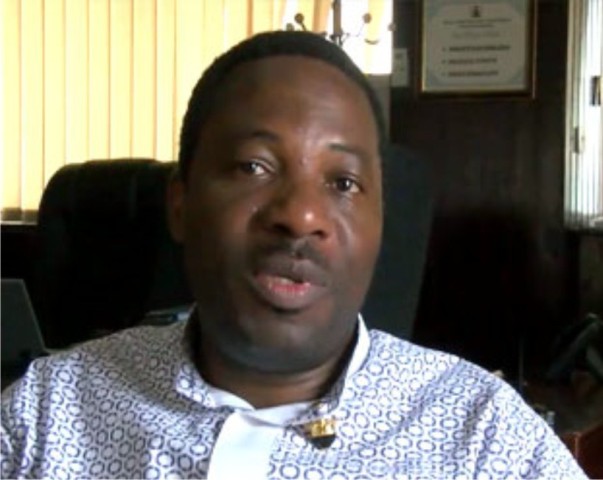 Austin Tam-George has consistently been biting the finger that fed him because he is an intellectual prostitute.
He looks for every available opportunity to lampoon Governor Nyesom Wike in order to impress his paymasters as a paid hack without conscience.
Someone like Austin Tam-George does not have the moral standing to discuss governance because his tenure as Commissioner for Information in Rivers State was a monumental failure.
A man who used his first month in office as Commissioner to throw 2O Rivers indigenes who were earning a living in the Ministry as casual workers into the unemployment market surely loves Rivers State.
Perhaps Austin Tam-George's patriotism also led him to seize the monthly imprests meant for Departments in the Ministry.
Maybe he should explain to Rivers people and the those he is serving why a Commissioner should arm twist Heads of Parastatals under him to make monthly returns to quench his voracious appetite for money.
Was it not his kinsman in one of the parastatals that engaged him in a verbal warfare along William Jumbo Street in Port Harcourt that helped to tame his unquenchable taste for money?
His grouse with Governor Wike is because the over inflated and bogus proposals he made under the guise of upgrading the State Media Houses without recourse to the Bureau for Public Procurement were turned down by the governor who insisted on due process.
Austin Tam-George was quoted as saying that he will never forgive Governor Wike for not allowing him dupe the government.
The likes of Austin Tam-George are always available for the highest bidder that is why his recent outburst should not be taken seriously.
When he was looting the money generated by parastatals under him he never remembered United Nations and European Union.
As the proverbial dog that eats the bone hung on his neck, he milked the media houses dry before he was sacked from the State Executive Council.
He should know that the record of monies siphoned from the Media houses are still in the archives and will be released if he dares to make any more noise.
If Governor Wike did not retain him in his cabinet because he lacked character is it enough to look for any slightest opportunity to impugn his integrity?
Those who live in glass houses should not throw stones. A word is enough for the wise.
Paulinus Nsirim, Commissioner for Information and Communications, Rivers State
May 11,2020.