Tribute To Bernard Graham-Douglas
Tuesday, August 16, 1977 was one of those days in the United States of America (USA) that everyone remembers where they were and what they were doing when news of Elvis Presley's death broke; the bit about his funeral being billed for two days later was part of the norms of American society. Given the superstar social status of Elvis, it was obvious that Memphis, Tennessee will be a circus in the next two days and more.
With pockets full of dollars (God bless Diete-Spiff forever), Emmanuel "Iyo" Dokubo and I took off early the next morning in his aerodynamic Chevrolet Camaro from Murray, Kentucky to Memphis on the eastern banks of the Great Mississippi River; we needed to arrive early in the city of Stax Studios and Isaac Hayes prelude to the funeral procession the next day. Elvis was one of those who influenced us as young lads into venturing into music, albeit briefly. So, in our mind, it would be a great personal tragedy if we did not partake in bidding the King of Pop Bye Bye from this dimension of planet earth.
Expectedly, on August 18, 1977, the funeral was attended by music legends: Chet Atkins; Ann-Margret  with her husband, Roger Smith; James Brown; Charlie Hodges; George Hamilton; Ginger Alden; Linda Thompson; and Sammy Davis Jr.  Other mourners ranged from pre-teens to middle-aged and older men and women. The crowd outside the Graceland Gates was estimated at one hundred thousand despite the sweltering heat. A virtually endless motorcade of fourteen white Cadillacs along with the hearse bearing the King's remains lined the streets from Graceland to Forrest Hill Cemetery where he was laid to rest.
The next morning, Iyo and I took the privilege of the outing to have Dream Breakfast at Lorraine Motel and walk past the historic Room 306 on the corridor where the legendary Dr. Martin Luther King Jnr was fatally shot at 6.01pm on Thursday, April 4, 1968. In wide-eyed youthful exuberance, we went to Singing Trees Avenue to meet Steve Cropper of Booker T. and the MGs but only met his estranged wife who politely directed us to Ardent Studios. From there, we went to the renowned McLemure Avenue, where the MGs did their mimicry of the Beatles' Abbey Road. We also visited the eastern banks of the magnificent Mississippi River, which is the second longest river in the US; it draws its headwaters from Lake Itasca in Minnesota, flows 2,320 miles south, connects Ohio River and Missouri River and empties into the Gulf of Mexico.
At the end of the escapade, we decided to swing into Nashville, Tennessee to watch Dolly Parton perform at Grand Ole Opry and on to Murfreesboro, Tennessee to hang out briefly with Eben Dokubo (Iyo's younger brother), Bernard Graham-Douglas and his wife, Caroline, and other Rivers fellows at Middle Tennessee University. Can my generation ever stop praying for Alfred Diete-Spiff?
It was a rousing welcome at Murfreesboro. We reminisced over our days in Nigerian Broadcasting Corporation (NBC), Radio Nigeria, Port Harcourt and relived the day Stella Amachree and I chanced in on Governor Diete-Spiff on the street beside Government House, Port Harcourt which has now been incorporated into Government House. How Spiff recognized Stella and I by our programmes and casually said "we should establish Rivers State Radio," how everyone in NBC, Port Harcourt that day jubilated at the news and how that casual statement morphed into public policy and many of us were the first set of beneficiaries by way of scholarship; incidentally, I was the numero uno. Mike Oku and Pat Ketebu went to Aberdeen, Scotland while many of us came to America to study Broadcasting/RadioTV, preparatory for the establishment of what is now known as Radio Rivers.
Radio Nigeria, Port Harcourt was home away from home where every artiste rushed to daily even if s/he did not have a programme. The level of camaraderie was palpable and incomparable and it was singlehandedly inspired by the producer, Seniboye Itiye. Ernest Ogbanga and the management team were a safe distance away from us and it was convenient for us to keep it that way and work with Itiye. A pipe-smoking and guitar-strumming consummate motivator of persons, Itiye remains the best boss I have had throughout my life. The bubbly Family of Talkers "sired" by Itiye was made up of the gentle and soft-spoken Mike Oku, the witty Bob Bikefe, Ifiemi Ombu, the beautiful and brainy Stella Amachree, the energetic and highly creative Cornelia Omoniabipi, Chituru Wachuku, Peter Brown and Pat Ketebu, my colleagues from The Blackstones Band, Florence Olali – a strict lady who got married to a medical doctor in Germany and happily left, Boma Erekosima who turned out a great comedian, Steve Bubagba, Matthew Mieyesiegha, Emmanuel Dokubo and Tony Alabraba who joined me at Murray State University, Monima Kelly Briggs, Sunny Meshach-Hart, Chima Oko who joined much later and, of course, Bernard Opubo Graham-Douglas.
Bernard was a Duty Continuity Announcer (DCA); he had the structure, carriage and voice of an ace broadcaster and carried himself with the dignity that befits his physique and attributes. While most of us carried on like foot-loose-and-fancy-free members of the entertainment industry, Bernard displayed a persona that exuded confidence and culture bordering on conservatism. As DCA, he demanded that things should be done the way they were meant to and promptly too. Being part of the generation that Diete-Spiff psyched up and sent overseas to acquire the desired knowledge and come home to develop the state, Bernard did just that. He wasted no time in coming home after his education; he returned with the resolve to give back to the system that was kind and very generous to his generation; a generation that takes pride in its Rivers heritage.
Sadly for Bernard's generation, the Rivers State they travelled from was robbed of its patriotic essence by years of governance by soldiers of fortune and, most painfully, the psychology of the average Riversman had departed from the firm foundation of patriotism laid by Diete-Spiff. "I, me, mine" had become the ethos and mantra of the society, which Harold Dappa-Biriye, Obi Wali, C.D. Orike, Wenike Tienabeso, Nabo Graham-Douglas, Souza-Okpofabri, Lawrence Ekpebu, Boma G.E. Charles and other well-meaning Riversmen assiduously built from the debris of a bitter civil war that devastated the land and traumatized the people.
Bernard's generation of Rivers graduates is a product of that team of patriots whose unalloyed patriotism reflected on the beneficiaries of their public policies. Bernard epitomized the essence of a generation that was given a veritable opportunity to build its sense of self-worth through privileged education and travel resulting in so much self-confidence, contentment and the consequent commitment to give back to the system. Sadly, that generation was either politically retired prematurely or sidelined in the scheme of things thereby creating disconnect that is still haunting the state.
Bernard determinedly stood firmly against systemic foibles during a meritorious career in which he rose to the positions of General Manager, Rivers State Newspaper Corporation (RSNC) and Rivers State Broadcasting Corporation (RSBC) and Honourable Commissioner, Rivers State Ministry of Information and Culture.
As preparations are underway to commit the remains of Bernard Opubo Graham-Douglas to mother earth, it is my sincere hope and fervent prayer that his case will be revisited by the current administration of the state and let justice be done; that way, those still in service will be encouraged knowing that they are working for a system that takes care of those that serve it meritoriously.
Adieu Bernard, Rest in the Bosom of the Lord.
Dr. Osai is an Associate Professor in the Rivers State University, Port Harcourt.

The Tomfoolery of RIVLEAF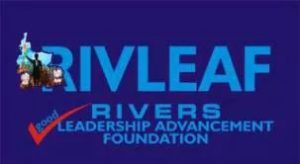 There indeed seems to be no end, as far as nay sayers are concerned, in the quest to frustrate the efforts being made by the Rivers State Government to ensure that the spread of the coronavirus in Rivers State is reasonably checked.
On a daily basis, this becomes more apparent to the chagrin of genuinely concerned people of the State.
Although it is not a surprise that RIVLEAF, supposedly a pressure group has always announced itself as a purveyor of ill-contrived negative information, its latest attempt to dismiss a genuine alarm raised by the Rivers State Government regarding a foreseen build-up to a declaration of State of emergency in the State, has further exposed the membership of the organisation as persons with cowardly and sychophantic intentions.
At a time like this, when the whole world is still baffled over the COVID-19 pandemic, which has not only exposed even the hitherto world super powers in all spheres of their existence, but has so made it clear that everyone must be involved in order to check the pandemic, all RIVLEAF has to offer is an attempt to discredit the world acclaimed efforts of the Rivers State
Government under the leadership of Governor Nyesom Wike to ensure that the coronavirus does not get to the stage of Community transmission in the State.
It is indeed an irony of faith, that people who say they're a pressure group do not actually know what it means to be a pressure group. They do not know, for instance, that one key role of a pressure group in the development of a society is to provide specialised and expert information to the government and explain government policies to the understanding and benefit of the general public. Thus they are an important link between the government and the people.
This explains their choice of caption, "Governor Wike Needs Help", and the fact that rather than address in cogent terms the issue at stake, all they could do is to seek to raise irrelevant issues to cause rife between the President and the Governor, and with his Deputy.
What is really "funny and disturbing" about a clear statement that there is "a plan to declare a state of emergency in Rivers State? And, rather than categorically state what makes it funny and disturbing, all Onyeche Nnatah Peters could say is that Governor Wike "boasted that he was beyond the reproach of the Federal Government and, could do and undo as he so wishes".
This statement in itself is a confirmation of the Governor's proclamation of a plot to declare a state of emergency in the State, for reasons that have to do with Wike being seen as somebody who must be dealt with. The question is, for what reason?.
The most clear answer to this question is that from the point he started preparing to be the Governor of Rivers State, through his first tenure, and about a year into his second tenure, Governor Nyesom Ezenwo Wike had had to accept the peculiarities of Rivers State in the present State of affairs in the country, and had adjusted to the point of being able to provide good governance to Rivers people as minimally as possible in the face of unrelenting and determined efforts to frustrate him.
This is why every step of governance he has taken has turned out to be timely, and lauded in the given circumstance it is taken by all well-meaning public globally, especially as it relates to the COVID-19 pandemic, which the world knows is a new virus, hence decisions to combat it are mostly taken based on the exigencies of the moment. This is, of course, knowing the peculiarity of the virus as it relates to Nigeria, and Rivers State in healthcare delivery.
To say the least, Governor Wike has been setting the pace in steps taken to contain the coronavirus across Nigeria: amongst others, he was the first to set up an Interministarial COVID-19 Committee, the first to set up a palliatives committee, first to declare border lockdown, etc.
Even in the face of clear attempts to sabotage his efforts, Wike had been undeterred towards ensuring that the State does not get to Community transmission of the virus as is the case with some States. Beyond this determination to give good and transparent leadership to a people who understand his every step, and so are fully behind him, what else can the likes of RIVLEAF blame Wike of?
If the membership of RIVLEAF are truly of Rivers origin, and have the State at heart, they should be in a better position to appreciate the kind of development the State has recorded in the last five years.
Therefore, seeking to forment trouble where there's none, such as between the Governor and his Deputy, Dr Ipalibo Harry-Banigo, is a wasteful venture. This is because Rivers people have come to know what the interest of RIVLEAF is, and it has nothing to do with the overall interest of Rivers people.
Soibi Max-Alalibo
SA on Media to the Hon Commissioner for Information and Communications
Rivers State
May 21, 2020.

Dakuku Should Stop Playing To The Gallery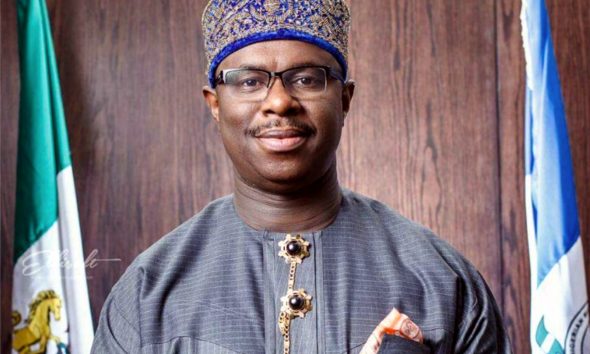 Sociologists have what they call "Looking Glass Theory". The crux of this theory is that people are prone to naming others, or something, by what they truly are, or what they have in store as experience.
For someone whose dream to be governor had been scuttled severally because of his unpopularity ,one can easily understand where Dakuku Peterside is coming from.
In his veiled attempt to be one of those who "came out openly to oppose Governor Nyesom Wike" at this point in time he exposed himself as a political toddler.
 All over the world today, well-meaning people are joining hands with their governments to check the spread of the pandemic.
Unfortunately, it is in this context that Dr Dakuku Peterside has displayed his lack of knowledge of the key ingredients of governance at crisis periods.
The need for law and order at all times, more so in crisis periods as the COVID-19 pandemic has instituted globally, compels governments  to take painful but necessary actions to save lives.
Thank God Dakuku Peterside supports "the Governor to ensure that the state is free from Coronavirus", but how he expects this to come to fruition if people disobey directives put in place at will, raises a huge question mark.
In the light of  his latest condemnation of the Governor's order to demolish two hotels found to have flouted a lockdown directive, Dakuku has again displayed his penchant for grandstanding.
Maybe he should learn some lessons from the role played by the  Minister of State for Petroleum, Timipre Sylva who attracted Federal presence  to Bayelsa State during this period eventhough he belonged to the opposition in home State.
Dakuku's stance in the face of an affront on an Executive Order which resulted in the demolition of two hotels in Eleme yesterday, without  considering the true circumstances that led to the demolition questions his citizenship as a Rivers son.
He should know what it means  to attack people authorised to perform legitimate duties under an  Executive Order.  Dakuku would not have declared genuine people-oriented actions by Governor Wike as "destructive" if he was well informed.
Rivers people are not foolish enough not to know that but for the stringent proactive measures put in place to check the spread of the virus by Governor Wike, the State would have entered community transmission like some other States in the Country.
Dakuku Peterside should therefore desist from the temptation of endangering the lives of the people he pontificates to care for, knowing that every act has its day of reckoning.
Soibi Max-Alalibo,
SA on Media to the Hon Commissioner
Ministry of Information and Communications
Rivers State.
May 11, 2020

Austin Tam-George: An Intellectual Prostitute Let Loose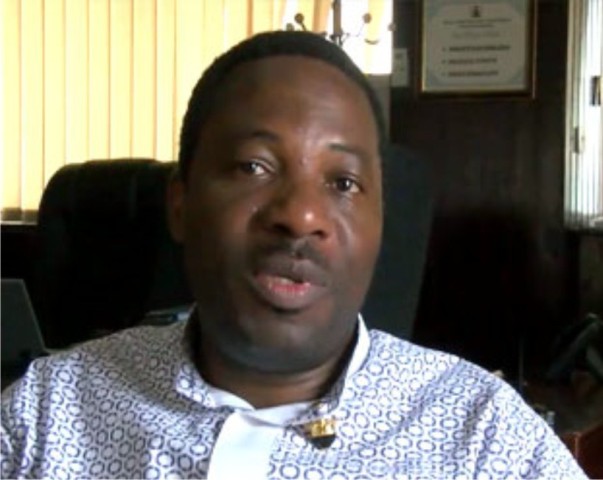 Austin Tam-George has consistently been biting the finger that fed him because he is an intellectual prostitute.
He looks for every available opportunity to lampoon Governor Nyesom Wike in order to impress his paymasters as a paid hack without conscience.
Someone like Austin Tam-George does not have the moral standing to discuss governance because his tenure as Commissioner for Information in Rivers State was a monumental failure.
A man who used his first month in office as Commissioner to throw 2O Rivers indigenes who were earning a living in the Ministry as casual workers into the unemployment market surely loves Rivers State.
Perhaps Austin Tam-George's patriotism also led him to seize the monthly imprests meant for Departments in the Ministry.
Maybe he should explain to Rivers people and the those he is serving why a Commissioner should arm twist Heads of Parastatals under him to make monthly returns to quench his voracious appetite for money.
Was it not his kinsman in one of the parastatals that engaged him in a verbal warfare along William Jumbo Street in Port Harcourt that helped to tame his unquenchable taste for money?
His grouse with Governor Wike is because the over inflated and bogus proposals he made under the guise of upgrading the State Media Houses without recourse to the Bureau for Public Procurement were turned down by the governor who insisted on due process.
Austin Tam-George was quoted as saying that he will never forgive Governor Wike for not allowing him dupe the government.
The likes of Austin Tam-George are always available for the highest bidder that is why his recent outburst should not be taken seriously.
When he was looting the money generated by parastatals under him he never remembered United Nations and European Union.
As the proverbial dog that eats the bone hung on his neck, he milked the media houses dry before he was sacked from the State Executive Council.
He should know that the record of monies siphoned from the Media houses are still in the archives and will be released if he dares to make any more noise.
If Governor Wike did not retain him in his cabinet because he lacked character is it enough to look for any slightest opportunity to impugn his integrity?
Those who live in glass houses should not throw stones. A word is enough for the wise.
Paulinus Nsirim, Commissioner for Information and Communications, Rivers State
May 11,2020.