Mass Communication As Unbundled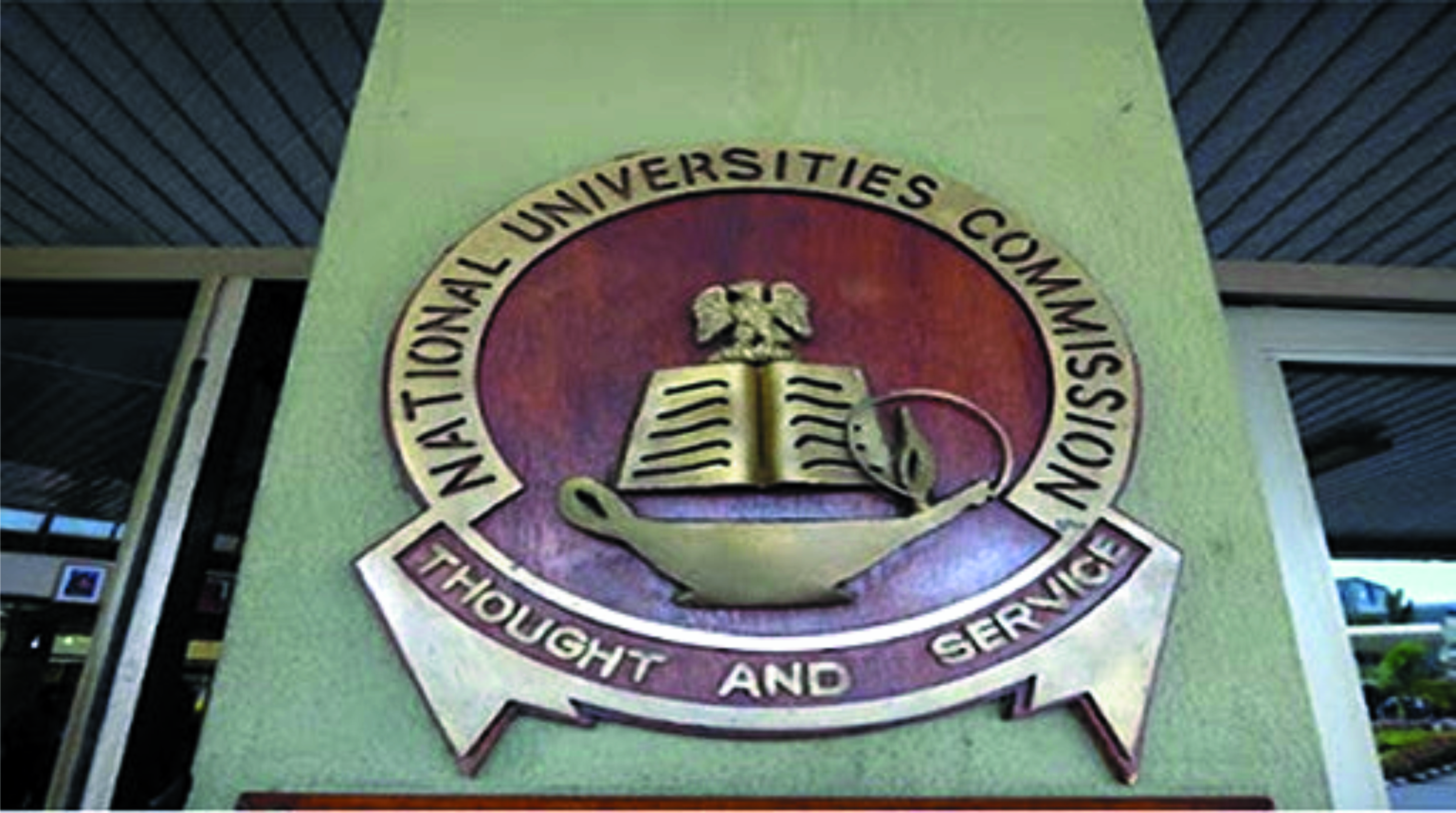 With the recent happenings in Nigeria's education sector, the Nigerian Universities Commission (NUC) cannot be said to be living below its vision of being a dynamic regulatory agency acting as a catalyst for positive change and innovation for the delivery of quality university education in Nigeria.
Created in Nigeria, to enable the attainment of stable and crisis-free university system, work with Nigerian universities to achieve full accreditation status for, at least, 80% of the academic programmes, NUC was also to initiate and promote proficiency in the use of ICT for service delivery within the commission and the Nigerian university system, as well as upgrade and maintain physical facilities in the Nigerian university system for delivery of quality university education.
However, while the commission is still on a mandate to foster partnership between the Nigerian university system and the private sector, the need to match Nigerian university graduate output with national manpower needs, seems to have gained top priority in its scheme of things.
This is evident on the recent visible reforms in the country's tertiary education which have birthed the federal government's approval of the establishment and immediate take-off of six new federal colleges of education in each of the geo-political zones in the country, as well as the unbundling of mass communication programme in Nigerian universities
This resolve, which experts have applauded and described as a step in a right direction, is the commission's way of guiding Nigerian universities to be in line with 21st Century requirements; most importantly, the establishment of additional colleges of education.
More institutions for teacher education will not only increase the number of quality teachers in the country, it would create more job opportunities for Nigerians, and also improve standard of education. Of course, with an improved teacher education, the system is sure to turn out products that can compete globally with their counterparts.
The unbundling of mass communication programme in Nigerian universities into seven separate degree programmes, thereby, making Mass Communication to be a full faculty, happens to be another landmark achievement.
The seven new programmes or departments to be domiciled in a Faculty, School or College of Communication and Media Studies are: Journalism & Media Studies, Public Relations, Advertising, Broadcasting, Film & Multi-Media Studies, Development Communication Studies, Information & Media Studies.
Recall that the executive secretary of the commission, Professor Abubakar Adamu Rasheed, on assumption of office in 2018, said during a workshop in Abuja on the proposed Higher Education Reform and Africa Centres of Excellence (ACE), that getting it right at the higher education level would proffer solutions to the socio-economic and political problems facing the country.
Needless to argue, the original mass communication degree curriculum was too packed, didn't have much on visual images and films, not even much attention was given to development communications. Above all, it has become obsolete and so cannot accommodate the new developments in the media trends, particularly the changing landscape of politics and economy.
The unbundling, no doubt, would allow lecturers to go into the newsroom to practice and journalists to go into the classroom to teach. By the segmentation, one can be allowed to focus on skill cultivation. In the long run, it is hoped that the practical will be balanced with the theory.
This inveriably makes the university more responsive to the dynamics of the labour market by ensuring that the right curriculum is put in place to ensure that quality graduates are turned out at the end of the day to meet the demand of industries.
By so doing, the university community moves from theoretical to the practical aspect of science and technology thereby increasing graduate employability skills.
From the foregoing, graduates of a media studies bachelor's degree programme would be prepared for both traditional and non-traditional media careers. Some graduates will find work as news journalists, film editors and communication specialists. Other job titles might include public relations specialist, advertising account manager, marketing analyst, newsroom coordinator, broadcast journalist, photojournalist and a range of other exciting career options.
Sylvia ThankGod-Amadi

Averting COVID-19 Hunger Action 
Reading about the hunger protest in Philippine on Wednesday, I couldn't help but picture what may happen in our country should there be further delay in delivering relief materials and other palliatives promised by the federal and some state governments to cushion the effect of the lockdown occasioned by the Coronavirus (COVID-19) outbreak .
Residents of a slum area in the capital city, Manila, staged a protest to demand relief goods amid a month-long Coronavirus lockdown that had left many of them without work, claiming they had not been given any food packs and other relief supplies since the lockdown began over two weeks now.
Back home here in Nigeria, President Muhammadu Buhari, during a national address last Sunday, ordered the lockdown of Lagos, the Federal Capital Territory (FCT) and Ogun State for two weeks as one of the measures to control and contain the spread of the pandemic. He announced that relief materials would be deployed to ease the pains of residents of satellite and commuter towns and communities around Lagos and Abuja whose livelihoods would be affected by the restrictive measure. Other palliative measures include: feeding of school children (though schools are on holiday); a conditional two months cash transfer for the most vulnerable in the society; two months of food rations for internally displaced persons (IDPs) and many more.
However, days into the lockdown, we are yet to see these measures come to light. Yes, the Presidential Task Force on COVID-19 told us on Wednesday that the President had approved the release of 70,000 metric tonnes of grains from the National Strategic Grain Reserves, to be distributed to the poor and vulnerable in the worst hit states, as well as persons whose livelihoods will be affected by the lockdown. A day before then, the Minister of Humanitarian Affairs, Disaster Management and Social Development, Hajiya Sadiya Farouk, had announced that no fewer than 11 million Nigerian citizens would benefit from the palliative measures. But what we have not seen is the poor people around us who have nothing to feed on, especially at this critical period, getting these relief materials. And why the beneficiaries are pegged at 11 million; the statistics used to select them are still unclear to me.
Furthermore, the minister said the palliatives distribution has started with the IDPs in the North-East who received two months' rations of relief materials. Commendable! But should this handful of persons be the ones to have gotten these materials four days into the lockdown? How long will it take for it to go round? Is it when the lockdown ends? Perhaps, we need to be reminded that millions of those who are compelled to self-isolate for two weeks are hustlers, who eat from hand to mouth and that staying this long without food or money in their pockets is as good as asking them to choose death either by hunger or the virus.
Is government right in taking the harsh decisions? Of course, yes. Seeing the devastating effects of the novel virus all over the world, how people are dying in hundreds daily, our government, both at the federal and state levels, must be commended for all their efforts so far in checking the spread of the disease in the country. The closure of the inter-state borders, restriction of movement, banning of public gatherings, among other measures are in the interest of the people. However, one would expect that these measures will have human face. Many would have expected the palliative measures be delivered to the people before the lockdown as it obtains in other countries.  In Lagos State, though markets are shut, neighbourhood food markets are set up at selected locations to cater for the needs of the people. Wouldn't other governors and the FCT Minister adopt this? With these, you can be sure of compliance and commitment from all citizens.
However, one sure thing is that government cannot do it alone. In a country of over 200 million people with a greater population living on less than a dollar a day, coupled with our dwindling economy, we will not be realistic to think that government alone can adequately cater for the huge number of poor citizens. A whole lot of assistance is needed from individuals, organisations and corporate bodies. Gladly, we have seen actions in this direction in the past few days with the donations from banks, well-to-do individuals and even federal, state lawmakers, ministers and governors pledging their salaries for the same course.
As at Wednesday, monetary contributions to the account set up at the Central Bank of Nigeria (CBN) under the auspices of the private sector Coalition Against COVID-19 (CACOVID) was said to have hit N15 billion with 37 donors on the list. Some faith based organisations have also been quietly doing what they know how to do best – reaching out to the poor.  It goes to prove the saying that when faced with a threatening situation; Nigerians never fail to aggressively tackle it, putting aside all religious, ethnic and even political sentiments. We hope that the mangers of this and other COVID-19 relief fund will use the monies for the purpose they are meant for so that when the Coronavirus war is over, there will be no need for the setting up of panel on mismanagement of COVID-19 funds as had been the case with other such funds in the past.
Meanwhile, while more corporate bodies are expected to join in the donation, other citizens should not fail to play their own role. Individually, we can help our poor neighbours by sharing what we have with them. Sellers of food items and other essential items should desist from exploiting other Nigerians by creating artificial scarcity of their goods and increasing their prices arbitrarily. As a matter of fact, there should be price control mechanism in the country which will place restrictions on the prices that can be charged for goods and services in our markets going forward. Let those truly in need of the relief materials go for them when they are eventually brought.
However, while we believe that together we can make the economic, psychological and mental torture of the pandemic bearable, government should do the needful to avert the wrath of the hungry masses.
By: Calista Ezeaku

Checking High Bride Price
Marriage is a sacrament which every couple is expected to obey as instituted by God. But today the reverse is the case, especially in African societies where most people violate this sacrament due to their selfish desires and sometimes, pressure from parents.
It is no longer news that in most African societies today, bride prices have gone so high that marriage ceremonies have become an economically viable venture. As such, most poor young men have remained unmarried  until they get so old. Yet, the rich young ones easily get wives to marry because they are buoyant enough to lavish money.
Although many leaders recognise this in Nigeria, especially in southern part of the country, they are afraid to talk about it. This is mainly because they fear how the society would react. The fact is that whether high dowries are paid on brides or not, there is no marriage all over the world that would enjoy stability if Christ is not its pillar, and the anchor that those who make the contract rely on. Those who have accepted Jesus as their personal saviour also enjoy His spirit of love in their marriages. And there are a lot of testimonies to this effect. This is why most couples are able to stay till death do them part.
Talking about high bride prices in this society, the ability to haggle and bargain has an unhappy angle associated with the process itself. You can agree with me that in every marriage, there is some selfish human heart that comes into play. If not, how can a man pay well over N100,000 for a lady, and another pays as little as N200 and sometimes, no cash deposit to bring a wife under his roof?
However, because the game has become an expensive and dicey one, many young men have been frustrated and defeated, and most end up eloping with their heartthrobs as wives. But as long as the customs of the land remain, eloping with a lady boils down to  immorality, which may not be the direct sin of the man  in question.
In fact, numerous cases abound where men eloped  with their girlfriends, and began to live together as  husband and wife. They are, in most cases, blessed  with children, even in the midst of illegality. They ignore the parents of the woman or man, and go into their  own procreation process.
But the unfortunate thing is that sometimes the  problem associated with that strategy is that if the woman dies in the man's house, the parents of the  deceased are likely to demand that the man marries the woman even in death, sometimes at very exorbitant prices. In fact, a lot of things may be lined up as  requirements for the marriage of the dead woman. In  some other cases, the children produced in that marriage are classified as bastards or children of the woman's father until the man does the right thing, that is to pay her bride price.
I think as long as mankind lives on earth,  high bride prices never make husbands price their wives (like property) better. Instead, there are reported cases of men who have treated their wives as slaves because  of the huge sum of money spent as bride price. Methinks that if young men are able to prove to their supposed parents in-law that they can love and hold their daughters, this should be enough dowry than paying fabulous amounts of money that do not equate true love.
The high dowry on women has disadvantages on the bride too. Many women have confessed openly that high bride prices have compelled their real husbands out of the work contest, leaving unlovable wealthy men available in the market. The result is an unnecessary joining of  incompatible couples because money has become the  name of the game.
High dowries make women slaves as most of them  remain unhappy in their marriages. Perhaps, they just stay to satisfy the man who has spent so much on  them. The consequence of this is that a wide gap exists for infidelity, and a display of fake and smokescreen love, which is far from being genuine.
This is not to say that those with low income have not  married wives. No! On the contrary, some have actually found themselves wives, and they lived as happy couples  for decades. But we have also heard stories where men  go on to borrow huge amounts of money just to get  married. In a situation like this, such couples are forced  to go through terrible and agonising marriages.
In perspective, it has been imperative that high bride prices are no guarantees to long, stable and well-enjoyed   marriages. High bride prices only help to force men who are not rich into borrowing, thereby putting men with such financial crisis into slavery while the women are boxed into a corner, with little or no choice than to settle for men with the money. In the end, such women  look more like the men's personal properties.
It is high time the state government or better still, local  government councils fixed equal amount to be paid as dowry for all women. Although this suggestion may sound primitive, I think it is workable and the right path to toe. This can be done by encouraging would-be husbands to go to their local governments to pay for their wives. This action should attract receipts, and such monies should later be handed over to parents of the  brides.
If all Nigerians go to the same markets, schools, workplaces, among others, then I do not see any reason why bride prices should vary. And until this is done,  women will ever suffer, and men without money will remain unmarried.
Etim writes from Port Harcourt.

Nigeria And Alternative Energy Source
To promote commercial viability and further investment in the power sector, the Nigerian Electricity Regulatory Commission (NERC), in 2015, announced a 45 per cent tariff increase, designed to come into effect on February 01, 2016, which was nullified by a decision of a federal high court.
Although the organized labourhailed the decision of the court, others, mostly energy industry practitioners, criticized it. To the former, the Nigerian Electricity Supply Industry (NESI) should improve its performance before considering a tariff increase. And to the later, an improved electricity supply hinges on the implementation of cost-reflective tariffs.
After about five days, NERC approved increase in electricity tariff by the 11 Electricity Distribution Companies (DISCOs) in the country. "The new tariff regime takes effect from January 1, 2020".
This time consumers may have appeared to be silent, yet asking a loudly quiet question; "is it about tariff increase or quality service delivery?". Consumers no doubt appreciate the challenges of the power generators and distributors, but those challenges would go noticed when no quality service is dispensed to the consumers at the end of the day.
The consequences of this abysmal service delivery for Nigeria's economic development are well-understood, and the causes of the deplorable situation are laid bare, it is still not certain which way to take, out of the problem.
Everyone knows that shortages in electricity supply, are significantly impeding Nigeria's economic growth. OlayinkaOyedepo (2012), in his work on "Energy, Sustainability and Society", stated that about 60 to 70 percent of the Nigerian population does not have access to electricity.
Suffice it to say that while some parts of the country have little or no access to the national grid, in other areas, electricity is only available for short and varying periods of the day.
This ongoing failure of the Nigerian power sector to provide adequate electricity supply to domestic households and industrial producers has not only contributed in crippling the agricultural, industrial and mining sectors, it daily impedes the country's economic development.
There is no doubt that the present power crisis afflicting Nigeria will persist unless the government diversifies the energy sources in domestic, commercial and industrial sectors and adopts new available technologies to reduce energy wastage and to save cost.
The writer is of the view that given the fundamental nature of electricity to the socio-economic development of Nigeria and poverty eradication, nothing short of access to modern energy services which though had remained an enormous challenge facing the African continent, can suffix.
Although from an economic point of view, implementing the country's renewable energy target will have significant costs, nevertheless, its contribution to the sustainability of economic, environmental and social development of our country; Nigeria, far outweighs its cost.
Recall that way back in 2005, the Energy Commission of Nigeria developed a Renewable Energy Master Plan (REMP) which suggested ideas for renewable energy policies, as well as possible technologies that could be used to fulfill their goals. Nigeria's target, at that point, was to expand her energy access to 90 percent of the population by the year 2030.
With the above projection, the expectation was that 30 percent of the total energy generation would be solely from renewable sources, a course which, if well executed, will not only regularise power supply in the country, but will reduce significantly the energy bills for poor households.
Since 2005, Nigerian power reforms have focused on privatizing the generation and distribution assets as well as encouraging private investments in the power sector generally, while government retained the power to control transmission assets and creating a regulatory environment attractive to foreign investors.
This conscious effort in this direction actually robbed off on Nigeria's primary energy consumption which came up to about 108 MW in 2011. According to official report, most of the energy came from traditional biomass and waste, which accounted for 83 percent of total primary production. The rest was from fossil fuels (16 percent) and hydropower (1 percent).
Midway into the projected year 2030, renewable energy penetration in Nigeria is still in its nascent stage. Until late, Nigeria generates a small amount of energy from renewable sources. The only source of renewable energy in the country is hydro-power and biomass; wind and solar energy have only been deployed in a minuscule amount.
However, with emerging energy policies and initiatives, wind and solar energy generation projects are gradually being planned throughout the country. With the discovery of their high potentials and benefits for Nigeria's environment and society, developments in solar and wind energy are gradually increasing.
In February 2018, Nigeria completed the Renewable Energy and Energy Efficiency Project, which supplied about 261,938 citizens with clean renewable energy. This project was in partnership with USAID, private donors, government agencies, financial institutions and non-governmental organizations. The goal of the project was to build connections to 2.5 MW of power through off and on grid sources, which will reduce carbon dioxide emissions by 4.5 million metric tons.
Nigeria no doubt, has the potential to generate most of its energy through solar. After all, most of the big cities in Nigeria (Lagos, Abuja, Benin City, Port Harcourt, Kaduna and Kano) now power their street lighting with solar energy through state beautification projects.
Two years ago, the Lagos State Government signed a contract with UK- based Low Energy Designs for the supply and installation of energy efficient streetlights. The project covered about 300 km of road. The $6.9 million contract included the provision of an intelligent control system for real time operation of the LED streetlights.
The World Bank's loan to Nigeria to build a solar power grid by 2023 that will help generate power for hospitals, rural areas, schools and households, should be a stepping stone for the government to diversify its energy source for other sectors.
Apart from reducing overall energy consumption, lowering carbon emissions, solar lighting technology allows the customer to be in control of light intensity. Moreso, the ability to remotely monitor operations is expected to reduce maintenance costs.
With lighting manufacturers virtually non-existent in Nigeria, we can still push to the next level, revolutionize the energy market and increase sustainability for the future in Nigeria by partnering with recognized established local companies to manufacture low energy design lighting's.
By: Sylvia ThankGod-Amadi