Foundation Funds Scientists To Develop Malaria Vaccine
Prince Ned Nwoko Foundation, a Non-Governmental Organisation, says it is funding a group of scientists, researchers and advisers to develop an anti-malaria vaccine towards eradicating malaria in Africa.
The Chairman of the NGO, Prince Ned Nwoko, in an interview with newsmen in Abuja, explained that the vaccine is expected to boost immunity against malaria.
"There are different things we are working on, one of them is the research into the possibility of finding a vaccine, anti-malaria vaccine.
"This is where the strength of what we are doing lies, because my foundation is doing that anyway and we have a team of researchers and advisers put together already with a specific instruction, `discover a vaccine for malaria`.
"There are vaccines for many other ailments, from chickenpox to smallpox, polio, name them; so why not malaria?
"Everyone seems to have accepted that malaria is part of us, but it doesn't have to be, so we need to get vaccine research going, which we are doing now''.
Nwoko said that he visited the Antarctica in a quest to gather knowledge on the anti-malaria vaccine and also to create broader awareness for the project.
According to him, Antarctica houses a vast amount of scientists from diverse parts of the world including the US, UK, France, Germany, South Africa and India.
"Antarctica was a natural choice for two reasons, because it is an unknown place, it is far and a very extreme place, and I wanted to create awareness for this project, both for Nigerians and those outside Nigeria.
"I also knew that in this project we need scientists, we need researchers, and I knew there were science bases in Antarctica.
"There are 12 science research stations in Antarctica; American based, United Kingdom based, French, German, South African, Indian to mention a few, and I knew I had to meet with them.
"The most useful for my purpose were the Indian doctors/scientists because they also have malaria in their country, so my trip to Antarctica served its purpose of meeting with the scientists to discuss and also meet the people who will carry out the spraying," he said.
Nwoko said just like any project that has to succeed needs a long and short term strategy, the Eradicating Malaria in Africa Project is not an exception.
Covid-19: 'People Taking Herbal Concortions Risk Organ Failures'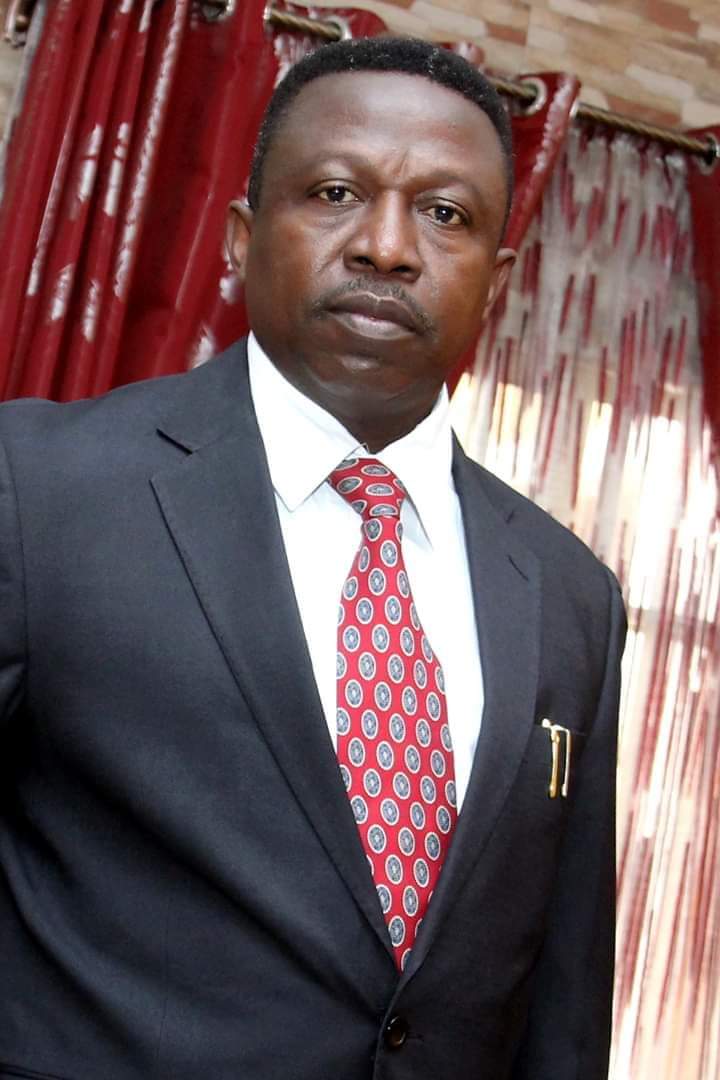 Rivers State Commissioner for Health, Prof Princewill Chike, has stated that people who prefer to take herbal concoctions as treatment for Covid-19 stand the risk of experiencing various forms of organ failures in the future.
He, therefore, called on the public to protect the vulnerable in society by always observing all Covid-19 protocols.
Making the call recently, when a team of the Presidential Steering Committee on Covid-19, Abuja, paid him a courtesy visit in his office, Chike decried situations in which people proffer alternative herbal solutions to treat Covid-19".
According to the Commissioner, "research-minded people have it that we will soon have very high incidences of kidney, liver and organ failures because of the level of native concoctions people took within this period in the name of treating Covid-19.
While noting that the medical field is not for mediocres because it deals with life, he stated that the field is rather to empathise with humanity on health-related issues in order to save life. 
"It baffles me when I hear people say or argue that there is no covid, meanwhile, the Third Wave is ravaging the country with death rate on the increase. If care is not taken in Nigeria, we may encounter the Fourth Wave of Covid", the Commissioner said. 
Speaking earlier, the leader of the Presidential Steering Committee on Covid-19, Dr Levin Damisah said the purpose of the visit was to engage the State in efforts to enforce the containment measure of Covid-19. 
"We do not want to bring lockdown as first yy, knowing that Rivers State is very key to the socio-economic life of this country. So, whatever we need to do to keep the good work going is what we are here for", he explained.
Damisah expressed worry over the recent data showing that there is so much mortality rate associated with the Delta Variant, which, he said, has recorded over 2,600 deaths in the last two months.
He further noted that the team offers its  support for the State to leverage on identifying the challenges facing Covid-19 prevention, containment and mitigation in the State, as well as proffer solutions.
By: Sogbeba Dokubo
Dep Gov Harps On Pharmacists, Physicians' Cordial Working Relationship
Bayelsa State Deputy Governor, Senator Lawrence Ewhrudjakpo, has stressed the need for practising pharmacists and medical doctors in Nigeria to work more closely in tackling the health needs of the people.
The Deputy Governor gave the charge at a dinner and award ceremony organised by the state branch of the Pharmaceutical Society of Nigeria (PSN) as part of activities marking this year's World Pharmacists' Day in Yenagoa.
Ewhrudjakpo noted that effective collaboration between members of the two professions would go a long way in addressing the challenges confronting the health sector of the country.
Describing the pharmaceutical profession as dear and indispensable, Ewhrudjakpo urged pharmacists to guide medical doctors in the prescription of drugs to enable patients procure the right drugs, save cost and prevent unnecessary deaths.
He charged members of the PSN to adopt what he called the three-prong approach of advocacy, legal reforms and assertiveness in seeking solution to the problems besetting the profession.
He noted that the existing legal regulatory framework in the health sector needed to be reviewed to give more roles and powers to pharmacists to enable them discharge their statutory duties effectively.
Responding to the issue of shortage of pharmacists in the state public service, Ewhrudjakpo promised that government would look into the matter and take necessary steps to address it.
 "Our society needs to grow, and all of us need to put our hands on deck for society to grow. The pharmacy profession is one that is quite dear to all of us. I will encourage us to take the issue of pharmacy very seriously and practise it the way it ought to be practised.
By: Ariwera Ibibo-Howells, Yenagoa
NAFDAC Cautions Consumers On Dietary Products
The National Agency for Food and Drug Administration and Control, NAFDAC, has implored consumers to stop using Miss Slim dietary supplement products.
The agency gave the caution in a public alert with number 032/2021, issued by the Director General, Prof. Moji Adeyeye in Abuja, yesterday.
It noted that the agency had been informed by the United States Food and Drug Administration that "Palisades Park, NJ, HIS is voluntarily recalling all lots and all presentations of the products.
"Palisades Park HIS issued this voluntary recall of Miss Slim of both 10 count and 30 count capsules due to the presence of undeclared Sibutramine in the product.
"The presence of Sibutramine in Miss Slim renders it an unapproved drug for which safety and efficacy has not been established and therefore subject to a recall.
"Products containing Sibutramine pose a threat to consumers because it is known to substantially increase blood pressure.