Problem With Nigeria's Population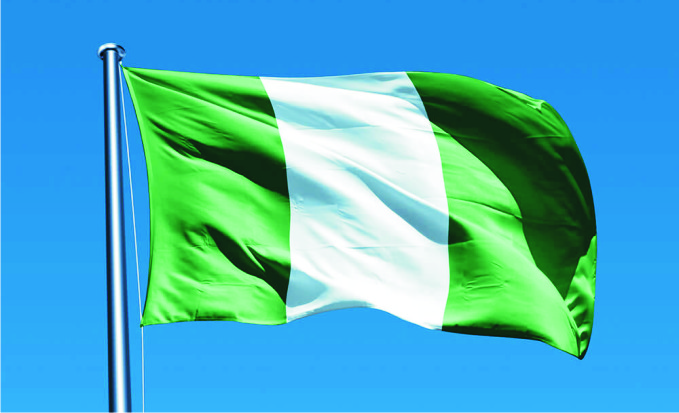 Nigeria's population has become an embarrassment that cannot be hidden anymore. A population time bomb is dangling on the country waiting to detonate unless urgent preventive measures are taken. A similar fear was equally expressed by the Director of Monetary Policy of the Central Bank of Nigeria, Dr. Moses Tule, at the 40th Annual Conference of Nigerian Statistical Association in Abuja.
The director stated the obvious when he said that Nigeria's population had become a liability and would remain so unless it expands its economic base by stimulating the economy and producing the needed goods and services to sustain it and create jobs.
Surprisingly, while population is growing at the rate of 3.5 percent, economic growth rate is a paltry 2.5 percent. Common sense should sound it to anyone that our situation is quite unpalatable. On no account should population register a higher growth level than the economy. This development is called "negative growth".
Several figures have been bandied or speculated as Nigeria's population. Some have said the population is 150 million while others project 170 million. But a United Nations population estimate in March 2016 put Nigeria's size at 186 million and the 7th most populous country in the world.
The same United Nations survey stated 18 as the median age. This indicates that the country has a largely youth and dynamic population which has potentiality for great attainments if harnessed and impelled. But going by the UN figure, it is explicit that those who put our population at between 150 and 170 million have grossly underestimated it.
A situation where population grows at a geometric progression while the economy grows arithmetically bespeaks doom. Our predicament is further worsened by our dismal performance in the United Nations Millennium Development Goals, MDG. We are unable to meet the basic requirement to be regarded as a nation with a growing economy.
We have failed in the provision of food security, basic education, shelter, job creation and poverty eradication. Our inability to provide infrastructure and social services in proportion to our huge population is glaring for all to see.
Nothing could describe our perverse condition than the disproportionate number of applicants who apply for job vacancies. For instance, a few years ago, the Nigeria Police declared 10,000 job vacancies and more than a million applications were received. These shortfalls speak volumes of our population and planlessness.
For most countries, huge population symbolizes strength. Unfortunately, many people in this part of the world view large population as economic encumbrance. Both China and India have, however, debunked this position with their huge and creative population.
If large population is an economic evil, China would not have been great economically and technologically. At the last count, China was credited with the highest world reserve. If large population is less advantageous, India would not have been a leading manufacturing country and a destination for medical tourists.
The problem with Nigeria, therefore, is not its growing population. Rather, it is the lack of a productive one and a failure to plan. The current economic crunch has revealed that planlessness not population has brought us to our knees. If we prepared for the rainy day when crude oil sold for $140 per barrel we would not have been in this mess.
So, we have to do something not just about our growing size, but the quality of our population. First, we must take politics out of our census and conduct credible head count. It is sad indeed that Nigeria's population is not based on presumptive census but on speculations by international organizations and individuals.
Second, we can improve the quality of our population by education. This is where the most populous countries in the world have got it right. They have educated and productive population that has proved to be viable economic asset to them.
Also, the segmentation of our population to determine the categories of citizens is imperative. For instance, we have to get precise figures of children in school, out of school, unemployed youths, the aged etc. beside the unverifiable figures that are being mooted?
Finally, the Nigerian government must invest massively in infrastructure as it has always promised to stimulate the economy and ensure the flow of liquidity. This will create jobs while the better part of the population will be productive. I believe a large population like ours can be an asset if it is economically viable and demographic.
Arnold Alalibo

Culture consists of the beliefs, way of life, art and customs that are shared and accepted by people in a particular society; the attitudes and beliefs about things that are shared by a particular group of people. In another definition, Longman Dictionary of Contemporary English, the living dictionary, defines culture as activities that are related to art, music, literature and a society that existed at a particular time in history. Culture is an old as history. History cannot be complete without the culture of a people.
The African continent was known to be the home of culture. So many ancient art works in Africa had illicitly been taken away to other continents of the world. Illicit trafficking of cultural materials from Africa is because of non-documentation of art works produced by Africans. So many artifacts were illegally taken away by the colonial masters who colonized the African continent. Some artifacts of cultural value were forcefully transported out of Africa without the consent of the sculptors, artists or even the native communities.
Museum setting and management is a major problem in preserving the ancient art works produced some centuries ago. According to Binkat Manji Jennifer, a well-documented collection can never be achieved without important activities such as numberings. Since the aim of any museum documentation system is to attain a standardized format that would assist in safe-guarding and tracing collections then the aspect of numbering is inevitable.
The National Commission for Museums and Monuments should step up to its functions in protecting and preserving cultural materials or artifacts by Nigerian artists. There were so many art works in the Niger Delta and other parts of the country without documentation and this has caused extinction of cultural materials in some well-known cultures in the country.
Cultural materials, in some cases, are not preserved by the people who use them. Today, the orientation and preservation of cultural materials are given prompt attention. And that is why many Nigerian artists are not celebrated in the country.
It is important for museums to know where the objects are at every given point in time as well as who has them. Cultural materials are trafficked to every part of the world without control. It is sad. There is no proper control or preservation of cultural materials in Nigeria.
The illicit trafficking of artifacts from Africa to the Western world has been on the increase, especially in this 21st Century. One of the reasons for trafficking of cultural materials to other parts of the world without traces is because the materials have no historical ownership.
For instance, the Last Supper Painting of Jesus Christ and his disciples is credited to a world class painter, Leonard Da Vinci, because of documentation carried out at that time. It is obvious that most of the sculptural pieces and paintings in Africa were not assigned or credited to certain artists.
The works of the Nok Culture, Ife Art, Benin Art and Igbo Ukwu did not have specific artists attached to them. Rather, they are seen as general art works of particular groups. But in Europe, most of the artifacts can be traced to the artists who did them. This is the problem of historical non-documentation in African society.
Examples of bad conditions on objects indeed, missing art objects appear incomplete due to areas that have been broken off, probably in the course of excavation of pottery items or broken while in transit. Some parts of objects that have broken off must not be thrown away in the course of exhibition; these parts can equally be displayed. Every part of an art work is important to the artist.
Last year, the Last Supper Painting of Da Vinci was auctioned in Europe for millions of dollars.
The federal, state and the local governments in Nigeria should protect and promote artworks made in the country. A situation where cultural materials are illegally taken away at the mercy of the artists should be discouraged.
Most countries in the world preserve their ancient relics in their national museums. Museums in France can boast of artifacts that have existed for more than one thousand years. Nigerian artists should be empowered by government to give them a sense of belonging.
Indeed, there is no ethnic group without cultural materials. But today, some ethic groups cannot identify or see their cultural material in real life. Some had been taken to foreign lands where their origin cannot be traced. Say no to illicit trafficking of cultural artifacts.
Ogwuonuonu wrote from Port Harcourt.
Frank Ogwuonuonu

Appeal For Better Society
A BBC publication of October 2003 rated Nigerians very high in happiness. Out of about 65 countries surveyed, Nigerians were said to be the happiest people on Earth. Many years later, the citizens still maintained an enviable top position on the happiest people on Earth index. In the past few years, however, there was a decline such that in 2019, Nigeria was ranked 85 out of 156 on the global happiness report, an improvement from its 91-position ranking in 2018.
As this year's International Day of Happiness comes up in March, it will not be surprising to see the country go further down the ladder, going by the negative attitude of many people in the country. A psychologist speaking during a radio programme recently described Nigerians as bitter people. Former President Olusegun Obasanjo said Nigerians are "disillusioned and hopelessly frustrated". Indeed, many citizens are disenchanted and frustrated by the goings-on in our society – the grinding poverty, the inequality, political instability, daily killings in different parts of the country, ever rising crime rate, insecurity and many others.
Naturally, these factors are enough to dampen any body's cheerfulness but the worry is that many people now heap their frustrations on others. They find it difficult to handle the sad circumstances they may be facing, but rather either transfer their aggression to others or take actions that might worsen the already bad situation. Let's give an example with what happened at Maitama District Hospital, Abuja about two weeks ago. A female doctor at the hospital was assaulted and stripped naked by relatives of a patient, following the death of their mother.
The attack, according to the President of FCT Association of Resident Doctors, Dr Roland Aigbovo, was based on accusation of mismanagement of the patient, who died from a chronic medical condition by the doctor. He said, "The perpetrators of this act had earlier threatened to kill the doctor for refusing to transfuse the patient with blood for which the doctor explained that it was not necessary and that the blood transfusion could complicate the patient's condition", noting that no fewer than six health workers, especially doctors and nurses, have been assaulted by patients' relatives in FCT hospital, recently.
Similarly, an Uber driver was reportedly beaten and stripped naked at Nnamdi Azikiwe International Airport, Abuja, a few days back. His crime was venturing into the territory of registered airport drivers at the airport. While one is not here to ascertain the suitability of the reasons for these two unfortunate incidences, it is important that we know that the situations could have been handled in a less humiliating, dishumanizing and disgraceful manner with a better result obtained.
Nothing could be painful that the loss of a dear one, a mother for that matter. The pain can be excruciating. But was assaulting and abusing the female doctor to the extent of removing her cloths the best approach to the matter, certainly no. Of course, we know that there are some inefficient doctors who, at times, cause more harm than good to their patients. I witnessed it firsthand when someone dear to me, who had a car accident, was admitted in one of our teaching hospitals.
The case was so poorly managed that he almost died. The student doctors and even the one on residency training turned him to an experimental object. Every morning, afternoon and evening, different teams of doctors and nurses would come to examine him. This team would ask series of questions and prescribe some drugs in the morning, another team would come in the afternoon, cancel some of the already purchased drugs and prescribe new ones. This continued until a friend visited and saw the pitiable condition the patient was in (at the time he could no longer control his urine and excreta and was having seizure at intervals), and took it upon herself to locate the consultant in charge of the patient, who incidentally had not set his eyes on the patients for over one week we had been in the hospital.
By the time the consultant came and went through the treatment chart he was alarmed by the poor treatment the patient had been receiving. In his words, "the drugs given to this patient is under dose". He lamented that many parents want their children to be doctors even when obviously they are not cut out for the profession, and they end up becoming bad doctors. He cancelled all the previous drugs and prescribed fresh ones which were administered immediately that night, lo and behold, very early in the morning the following day, the patient who had been unconscious for almost two weeks, regained himself and requested for food. The seizure automatically stopped.
This may not be the case with the Maitama hospital dead patient. Even if it was, molesting the patient was not the solution. What about reporting the case to the appropriate quarters for thorough investigation and punishment, if need be. What about taking legal actions against the doctor if you feel she contributed to the "untimely death" of your loved one and let the law take its course? A great number of these doctors, nurses and other health professionals sacrifice a lot for their patients and we owe them respect and appreciation instead of taking it out on them at any non-favourable occurrence.
We should desist from barbaric actions like these that make people from the Western world look down on us and call us all sorts of derogatory names. The economic and security situation in the country may be frustrating, but we shouldn't make it harder for ourselves by being unaccommodating, intolerant, selfish and irrational. We should not lose the great attribute Nigerians are known for, i.e., being joyous and happy even in the face of difficulties.
Application of the following anger management steps recommended by experts will help us a lot both as individuals and a nation: think before you speak; once you are calm, express your anger; get some exercise; take a time out; identify possible solutions; don't hold grudge; use humour to release tension; know when to seek help.
Calista Ezeaku

On JAMB's Suspension Of NIN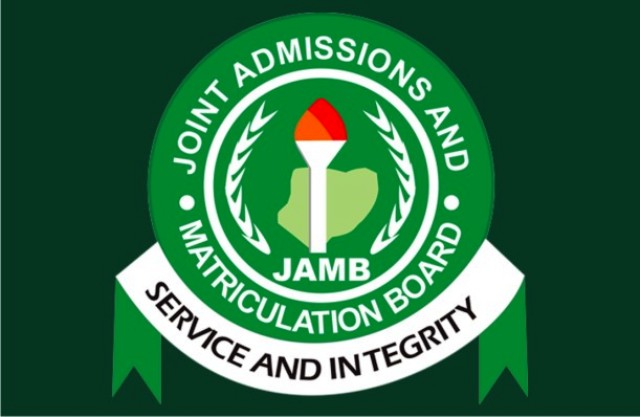 Last year, the Joint Admissions and Matriculation Board (JAMB) declared that all the future candidates for its Unified Tertiary Matriculation Examination (UTME) must have the National Identity Number (NIN) as one of the criteria for registration. When the decision was made, it was greeted with mixed feelings by the Nigerian populace. Every effort to convince JAMB to rescind its decision proved abortive.
The National Assembly discussed it and advised the Board not to continue with such decision as it will adversely affect prospective candidates, especially those in the rural areas. But JAMB insisted on continuing with its already declared policy in the name of curbing examination malpractice. Desperate young Nigerians trooped to the offices of National Identity Management Commission (NIMC) nation-wide to get their NIN.
Thus, the year 2020 began with struggling on how to get NIN. The exercise became fraudulent as intending JAMB candidates were made to pay money for the supposed free national exercise. The present Senior Secondary School students were the worst hit. Candidates were made to pay 'express fee' ranging from two thousand to five thousand naira each.
This unwholesome act by some staff of NIMC triggered public outcry. Candidates were under pressure to meet the demand and decision of JAMB in order to register for the 2020 UTME. The sharp practice of the staff of the commission brought untold hardship on the young Nigerians who would be the leaders of tomorrow.
It is very unfortunate that the free exercise of the federal government has been turned to a money-making venture by some unscrupulous personnel. This is sad and bad to the image of Nigeria. Nigerians are made to suffer in a national exercise; even when people volunteer to waste their time in making sure that the exercise is done.
On Friday 10th January, 2020, one of the leading Nigerian newspapers, Punch, published a report of how candidates were made to pay money before getting NIN in the country. The public reactions made JAMB to issue a press statement suspending the exercise for candidates to register for UTME. Indeed, some fraudulent activities of staff of some agencies of government mortgage the future of the next generation and, in turn, promote corruption in Nigeria. A situation where young Nigerians were made to face unnecessary pressure of life is uncalled for. It is sad that NIN has been corrupted to cause hardship and sorrow on Nigerians.
The federal government should, as a matter of national interest, investigate the nefarious activities of staff of the NIMC for making young Nigerians to suffer while accessing their facilities for a national assignment. Apart from the prospective JAMB candidates, other adult Nigerians spend long hours and days struggling to get the NIN.
The Federal Government should strengthen the commission to be alive to its statutory responsibilities. Some of the staff were obviously out to scuttle the registration and admission of the candidates. Indeed, those placed at the helm of affairs in Nigeria should respect and protect the rights of citizens irrespective of class. It is obvious that many Nigerians were worried about the ugly situation surrounding the process of mere registration of names with NIMC.
Meanwhile, as a way to further implement free education in Rivers State, the Rivers State Government headed by Chief Nyesom Wike has registered WAEC for all the students in SS3 in public schools in the state. This was made public after the meeting between the Commissioner of Education, Professor Kaniye Ebeku, and principals of government schools. In the same vein, the state government has also paid for JAMB candidates from the state.
Thus, with this development SS3 students would enjoy the Rivers State Government's show of magnanimity. Again, the suspension of NIN as a requirement for JAMB registration would further help Rivers candidates to benefit from the Rivers State free registration of WAEC, NECO and JAMB.
Indeed, it is worthy to commend the gesture of Gov Wike for fulfilling the promise he made some months ago. This has proved that he is a leader to reckon with.
Ogwuonuonu wrote from Port Harcourt.
Frank Ogwuonuonu