Social Media Regulation And Free Speech
The Universal Declaration of Human Rights (UDHR) which was proclaimed by the United Nations General Assembly in 1948, and adopted as the African Charter on Human and Peoples' Rights 1981 is a milestone document in the history of human rights.
Accordingly, Nigeria as a member-nation domesticated it as Chapter 4 of the 1999 Constitution, Federal Republic of Nigeria (as amended). Amongst them is the right to freedom of expressions and the press enshrined in Section 39 of the Constitution.
Section 39(1) provides, "Every person shall be entitled to freedom of expression, including freedom to hold opinions and to receive and impart ideas and information without interference". Subsection 2 expansively provides, "Without prejudice to the generality of Subsection (1) of this section, every person shall be entitled to own, establish and operate any medium for the dissemination of information, ideas and opinions".
On the other hand, the Criminal Code (Laws of the Federation – 1990) criminalized provoking breach of peace by offensive publication in Part 2. Section 88A (1)(b) provides, "Any person who publishes or circulates publications either in the form of newspapers, or leaflets, periodicals, pamphlets or posters, if such publications are likely to provoke or bring into disaffection any section of the country shall be guilty of an offence…" Similarly in subsection (1)(c).
Emphatically, the Criminal Code includes sedition as an offence under the law. Section 51(1) provides, "Any person who – (b) utters any seditious words; (c) prints, publishes, sells, offers for sale, distribute or reproduce any seditious publication; shall be guilty of an offence ….., and any seditious publication shall be forfeited to the State".
By the way, what is sedition? It simply means organized or deliberate incitement of rebellion or civil disorder against authority or the state, usually by speech or writing.
In R v Sullivan (1961) US 254, the word 'sedition' was described as, "a comprehensive term which embraces all practices, whether by word, deed or writing, which are calculated to disturb the tranquility of the State". And in IGP v Anagbogu (1954) 21 NLR 26, it was held that the act of writing an article with a seditious intention is tantamount to the offence of sedition.
Now, the crux of the matter is whether the right to freedom of expression and press is an absolute or qualified right? Under permissible circumstances such as is necessarily expedient for public order and security, arguably, freedom of expression and the press cannot be absolute rights instead must be exercised with restraint subject to law.
Article 29 (2) of the UDHR 1948 provides, "In the exercise of these rights and freedoms, everyone shall be subject only to such limitations as are determined by law solely for the purpose of securing due recognition and respect for the rights and freedoms of others and of meeting the just requirements of morality, public order and general welfare in a democratic society".
Synchronically, Section 45 (1) of the 1999 CFRN provides, "Nothing in sections 37, 38, 39, 40, and 41 of this Constitution shall invalidate any law that is reasonably justifiable in a democratic society (a) in the interest of defence, public safety, public order, public morality or public health; or (b) for the purpose of protecting the rights and freedom of other persons".
In the civil jurisprudence, the freedom of expressions and the press, interestingly, are constrained by libel and slander. Logically, freedom of speech is not an unconditional right.
The right to life, for example, can be encumbered by judicial death sentence; right to free movement can be hindered by lawful arrests and jail terms, and the right to own movable property cannot be exercised by theft or stealing. Ditto on others. In other words, human rights are fundamental but not absolute rights.
Suffice it to say that putting restraints on social media activities through regulations cannot fairly lead to brouhahas. Events, in recent times, have shown that such intervention is indispensable, and without regulations, social media will do more harm than good to the society in no distant time.
Overtime, sensitive information, including falsified national reports and private issues, had been disseminated only for people to subsequently discover they were fake news. This is condemnable.
If the established media industry; audio, visual and print-media outlets with trained journalists are regulated, why should there be uproars on regulations on social media with unskilled operators? Likewise, SIM cards must be compulsorily registered and intermittently updated to assist in the onerous battle.
Any society where people can freely fabricate falsehoods, including invasive information and disseminate to the public, is in decay and, therefore, must not be encouraged to stay. Nonetheless, citizens have unparalleled rights to fairly criticize their leaders and governments on policies at any time.
Instructively, the quality of criticisms determine if oppositions are actually in existence. There is a wide difference between criticisms and incitingly feeding the people with falsehoods. No doubt, civilization opened up the world of innovations but mustn't be subjected to extreme abuse, otherwise, it will tear the nation in pieces.
In sum, a situation where disgruntled elements would fabricate fake stories or videos to mislead the public is dangerous. It's a threat to national security, and sensibly, cannot be permissible under the guise of exercising right to free speech and press.
Umegboro, a public affairs analyst, wrote in from Abuja.
Carl Umegboro

Towards Maintaining Our Institutions
Nigeria is a sovereign nation and all hands must be on deck to maintain its sovereignty. To achieve this, a number of infrastructural developement must be put in place. The ideology of sovereignty of any nation is to make things possible for the citizens. Since Independence till date there has been slow pace of development in the country. This is as a result of nonchalant attitude of the leaders in government and some citizens when projects are awarded for execution. Often times, when it comes to solving problems for the masses what you hear is that there is no political will to enforce the policy. One wonders the kind of political will our leaders need before things are put in place. The deposit of mineral resources in the land of Nigeria is a good omen for national development.
The education sector has been drifting from its original aims and objectives. This is because the system is no longer meeting the expectations of the nation. In any sovereign nation, education is the door way of achieving purposeful development. Through research works in education, other sectors are managed effectively and efficiently. The falling standard of education caused by neglect of the sector has caused emigration of Nigerian students to neighbouring nations, thereby, denying our educational institutions funds to upgrade their facilities. Today, most of the leaders and well-to-do in Nigeria send their children and wards to Ghana, the US and the UK for university education.
It is true that no nation is an island. But that does not mean we should abandon our country for foreign facilities.
Indeed, the power or energy sector is one of the sectors begging for massive improvement and upgrading of facilities. The federal government has said so much about improvement of power in the country. Yet no meaningful achievement has been recorded. And if the government is ready to improve power in Nigeria, there is no need for the federal government to budget for generators for Aso Rock or government buildings. That is suspicious! In Nigeria, generators have taken over the power sector. And so each time generators are mentioned in the budget there is need for doubt. Over the years, Nigerians have been complaining of poor power supply in the country. And to many the cry against epileptic electricity supply is waste of time. All the processing and manufacturing industries use electricity from generators to power their machines. But in some countries of the world there is constant supply for decades. No wonder some companies are relocating to neighboring countries where electricity supply is relatively constant. Recently, there was bidding for electricity facilities in the country. There is no need for further delay in ensuring efficiency in the power sector. Therefore, power should not be toyed with, if Nigeria wants to be one of the biggest economies in the world. Everyone needs electricity in Nigeria.
Nigerians enjoy pot holes-free roads in UK, the US and other nations of the world. But when road projects are awarded to some of them to construct as it is done in foreign nations, some siphon the funds or use poor quality materials to construct roads in the country. Today our federal roads are begging for reconstruction and rehabilitation, because they are very bad. And those who do the shoddy jobs are applauded and more multimillion projects are awarded to them to continue the bad jobs. Something has to be done to stop the ugly trend of events in the country. Because the roads are bad, motorists take the opportunity to charge commuters heavily. This also has led to high cost of commodities and has weakened the purchasing power of many Nigerians . Indeed, most of the staple foods we eat in the country are imported from foreign nations. For instance, Nigeria depends on imported rice till date when there are arable lands for rice farming in the country. Abakaliki rice is still under peasant farming system till today because government has not taken any proactive measure to improve rice farming in the country. There is need for concerted effort by all to change the state of things in the country.
Health for all has been a long time slogan which no one wants to sing or recite again because of the inability of the government to deliver health services to the people. It is still very sad to hear that Nigerians can only get better medical treatment abroad. Why? Nigeria has the resources that could make her health system the best in the world. Today, cancer screening machine is rare to come by in the country. Few months ago there was outbreak of Lassa fever in some states of the nation. And it was a difficult task to get treatment, because the machine to screen a victim's blood sample is only in Benin. And it was reported that Lassa fever was first noticed before independence of our dear nation.
Indeed, today we fund foreign health systems and they keep on growing faster than ours. Almost every government functionary receives his or her medical check-up abroad. That is why our health sector is dying even when we have professionals to make it work. It is high time our leaders pondered anew to change some things. The national and state assemblies should enact laws that should make the government to improve its facilities. Over dependence on foreign institutions when we need to improve and develop the ones we have is a serious threat to democracy. Therefore, there is need for government at all levels to embark on an aggressive campaign on infrastructural development in the nation. Nigerians can enjoy the best if there is honesty and selfless service to humanity.
By: Frank Ogwuonuonu

Stemming Noise Pollution In Nigeria
Noise is hazardous to human health. It is an enemy of the environment as it pollutes the surroundings.  Experts have regularly warned about the dangers of constant exposure to noise.
In recent years, many studies have shown that noise is an issue that must be taken into serious consideration. Not only has noise pollution been associated with hearing loss, there are other harmful effects on the human body.
According to an article in British Medical bulletin,  other issues resulting from noise include hypertension, social disorder, psychological and psychiatric disorder, among others. "It is generally believed that noise disturbs activities and communications, causing annoyance. In some cases , annoyance may lead to stress responses, then symptoms and possible illness", posits the article.
The question, is what is being done to tackle noise pollution in the country?  Two years ago, the Lagos State Government announced the sealing of about 53 churches, mosques and hotels across the state over noise pollution and other environmental offences.
That action reportedly followed series of complaints received by the State Environmental Protection Agency from residents who were fed up with the uncontrolled increase of noise pollution in the state.
The action received wide commendation from Nigerians especially given the fact that ours is a society where many people in authority find it difficult to take necessary measures to correct  or stop certain anomalies in the land.
Ours is a country where everybody claims to be very religious to the extent that any criticism of a religious leader or a religion no matter how constructive is considered as persecution or even an attack on God.
However, during a recent visit to Lagos, it didn't seem as if the 2015 action has deterred religious organizations and individuals from polluting the environment with noise.
Not much has changed as far as the issue of noise pollution is concerned. The churches and the mosques still disturb their neighborhood with blasts from their mega phones. In fact, it was difficult to sleep.  Not with the noise from a nearby church which had a weeklong night vigil and a mosque which speakers would start blaring from 4:30am.
The situation is not different in every other state across the country. In some streets in the cities, there could be two or more worship centers disturbing the peace of the people leaving in that neighborhood in the name of worshipping. Sometimes, you will see a small church of not up to 20 members polluting the environment with the noise from huge loud speakers mounted outside, the high tuned musical equipment and the minister shouting on top of his voice.
Compare what happens in places of worship here in Nigeria with what obtains in other climes; one cannot help but wonder whether we are truly worshipping the same God.
This is because while noise of unacceptable decibels boom from our places of worship day in day out, worship in other civilized countries is associated with peace, quietness and serenity.
Is it that our God in Nigeria is hard of hearing that he requires this much debilitating noise to get his attention while the 'oyibo' God only needs a serene and peaceful atmosphere to hear them?
Could it be that with so much noise in the country – generator, traffic and others- one must shout to get the attention of "Nigerian God?"
With the growing number of worship centers in the country, one would have expected that the authorities concerned would have ensured that there is strict adherence to the laws on noise pollution and building of houses, but incidentally, that is not the case.
Religious houses are cited anywhere in the country irrespective of whether the place is meant to be strictly a residential area or not.
At passengers loading parks, high density residential areas, industrial areas, construction sites, on the traffic, music stalls, virtually everywhere, we are exposed to excessive noise pollution.
The truth is that the more little or no attention is paid to the control of noise pollution in the country, the more risks the people face. It is important, therefore, that concerted efforts be made by relevant authorities and individuals to combat noise pollution in our society.
Yes, we know that noise is considered part of city life which no country  can evade completely, but it behoves the authorities to control it in the interest of the people.
Religious houses, clubs, hotels, event centers and other public places must be made to abide by the rules of the land. Ours cannot continue to be a country where anything goes. In many other countries, churches, mosques, clubs and other public places are sound proof. Why can't ours be like that? Why can't we worship without causing pain to the people around us?
Some psychologists have postulated that better education, tougher enforcement and changes in individual habit and behaviour can make a great difference. If more people are aware of the effect of noise pollution on their health and know that they have the right to report the individual or organisation causing that pollution to relevant authorities as the residents of Lagos did, and if the authorities are willing to take necessary actions against the defaulters not minding whose ox is gored,  then ours will be a better place.
By:  Calista Ezeaku

Curbing Violence In Our Society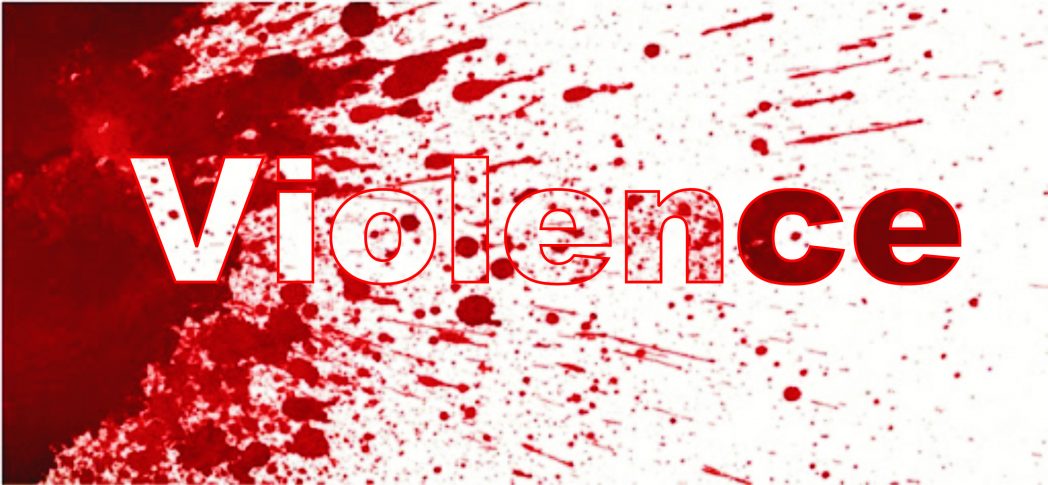 The Oxford Advanced Learners Dictionary defined violence as "a behaviour involving physical force intended to hurt, damage or kill someone or something".
The above definition describes what goes on in our society on daily basis. Terrorism, robbery kidnapping and all kinds of social vices have characterized our society. Youths are no longer concerned with creativity and thinking about the future. They no longer worry about dreaming great dreams and aspiring after great minds and role models. What they are after is criminality.
Even our higher institutions are not spared. They are culpable of all kinds of negative behaviour.
In those days, students in higher institutions were regarded as future leaders with a desire for excellence. Many of them hardly involved in crimes and were considered as epitome of morality. But today, that has changed completely. Students now abandon the purpose of their stay in the various schools and engage in cult activities that usually unstill in them the tendency to commit crime. They have gone dangerously far to be involved in kidnapping, assassinations, evil theft and all manner of crimes.
The question many people readily ask is what has led to this abysmal state of degeneration of our youths? Why do youths commit crimes without qualms? Why do our students, particularly those in higher institutions not interested in studying anymore but rather take to crime as a way of life?
The answer to the above questions are not far-fetched. It is simply greed, the love for money and a breakdown of moral values.
One good thing education does for a society is the preservation of moral values and the promotion of good conduct. When education cannot guarantee the existence of these virtues, the result is what we have at hand.
What then are the solutions to these problems that have the potentiality of ravaging our society? The first step is the improvement of our education system, I mean the quality of education we offer our children.
As I said earlier, in those good days, crime rate was low largely because education then was qualitative. But today, I think the high crime rate is attributable to the low quality of education in the country. Therefore, the government has to focus properly on this sector and invest massively in it.
Another solution to violence in our society is what we all know about but have demonstrated weak will to execute, especially the government. That is, the creation of jobs for our youths. There is no country where joblessness does not result in higher crime rate. And so, Nigeria cannot be an exception. if our government does not create jobs, it risks being plagued by crimes and the youths are the most vulnerable group in this respect. One way jobs can be created is for the government to gradually hand over the economy to the private sector to run while it concentrates on its traditional role of regulating the economy.
Another solution to violence is good governance. This point is being emphasised in virtually every discussion on this subject. When governance is free of corruption and deemphasises materialism, its effect will show positively on the society. Our nation is too corrupt and about 90 percent of the corruption is perpetrated by those in power. Our leaders must show good examples. This would impact positively on youths and reduce the crave for illegal accumulation of wealth.
Youths should be engaged in various programmes to be fashioned by the government and voluntary bodies in order to divert their attention from crime and other forms of wrong-doing. Football competitions and other sports tournaments could be organised for our youths so that their minds could be engaged.
Parents have a huge role to play in all these. The Bible says in Proverbs 22:6: "Train up a child in the way he should go and he will not depart from it". I think this is a big challenge to parents. Parents ought to play their God-given roles effectively to train their children while they are young.
I believe everyone should be involved in checking violence in our society. The responsibility of doing this must not be left to the government alone. Everyone must be involved lest it may consume us.
Siko wrote from Port Harcourt.
Furotubo Siko