Our Leaders And Darwin's Doctrine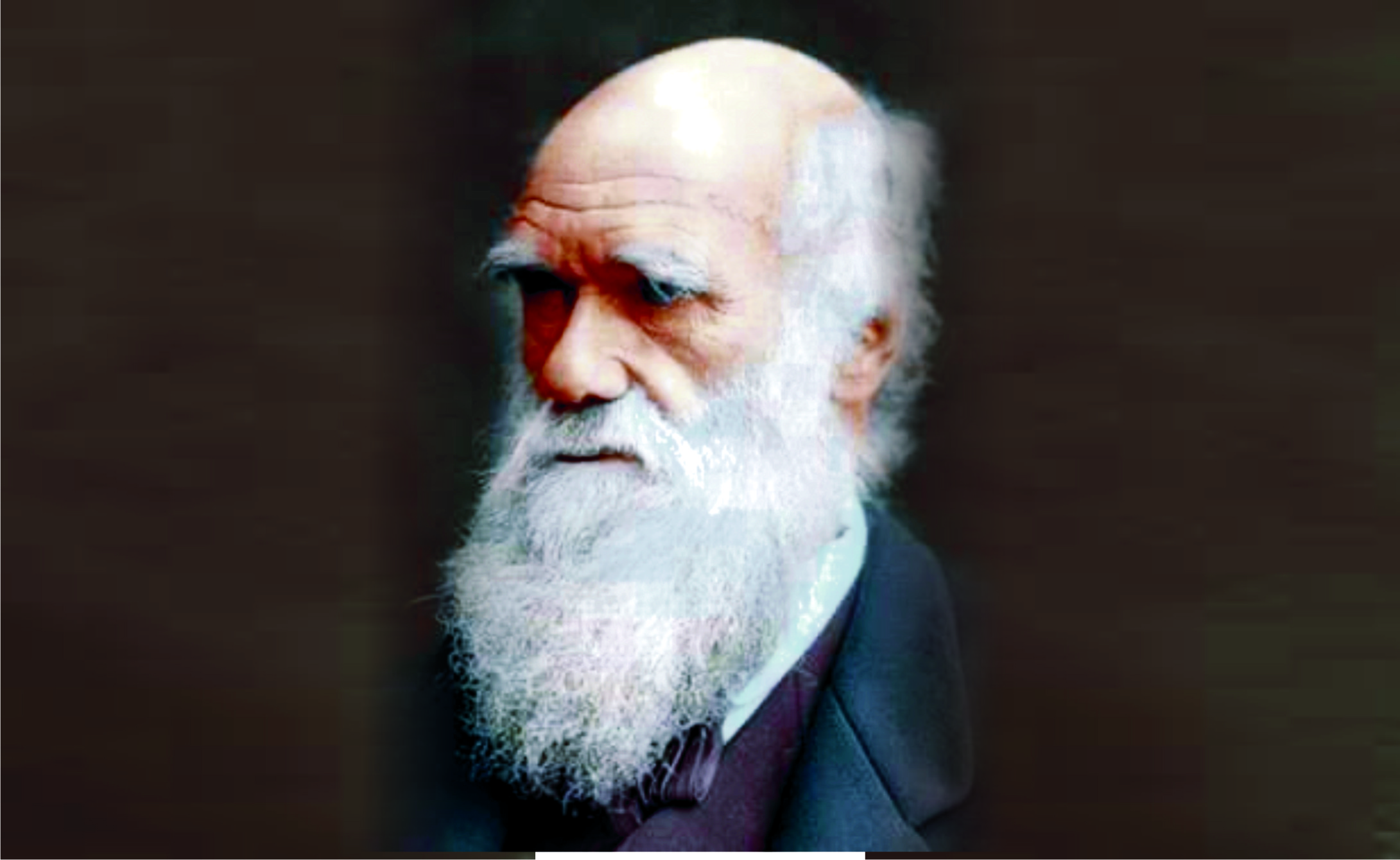 Charles Robert Darwin (1809-82), English biologist, author of The Origin Of Species and an apostle of the theory of organic evolution by natural selection, was also a Thought Management Therapist. Not many people placed much value on his Doctrine on mental hygiene as everybody did on his theory of evolution. Hear him: "The highest possible stage in moral culture is when we recognise that we ought to control our thoughts".
Mental hygiene or the management of thinking process is one area where Nigerians require some orientation and education. It may not be known to everybody that we can build or destroy ourselves by our thinking and mindset. Truly, the key to every man is his thought. Some Nigerians have this habit of talking carelessly which often depicts the mindset of the average Nigerian.
Some people toy with the illusion that thought is free and that they can get away with the consequences arising from what they think and say. There is, indeed, a world of thought forms whose energy and pressures represent various categories of the thoughts, emotions, utterances and mindset of human beings. They coalesce and form into magnetic centres of energy according to the nature of their contents.
Thus, several centres of thought energy, however around human environment, capable of making contacts with people whose thinking and striving are similar to the nature and contents of the various centres of thought forms. We pollute and degrade our psychic environment through the generation of sordid and nasty thoughts and emotions which contribute towards the worsening behaviours and activities of many people.
Darwin's Doctrine is an explanation of the links and interactive process between visible human environment and a non-visible one that harbours all thoughts which humans generate daily. The Doctrine emphasizes the fact that human beings possess a far-reaching ability in the power of thought, because human volition creates energies that have independent existence. Such artificially created energy or thought centres influence, affect and infect humans in various ways.
This invisible world of thought-forms continues to grow and expand, with every human being contributing his or her own bit to sustain the various kinds. Humans are surrounded and affected by various electro-magnetic radiations and energies, including the artificially created thought centres. There are few positive ones which people have opportunity of mobilizing and using, to carry out works of grace.
However, human environment has been so polluted and degraded that unpleasant energy centres predominate. There are choking and deadly psychic pollutants whose influences are responsible for increasing acts of irresponsibility.
Therefore, while we are talking about clean physical environment and making legislations for the preservation of a healthy ecology, let us give some thought and attention to Darwin's Doctrine on this matter. It is a doctrine of a sound mental hygiene and the cultivation of a positive attitude or frame of mind. Is it not obvious that what manifests physically is usually the result or by-product of a psychological process? Thoughts may be private, personal and non-visible, but their effects soon become public and visible in the behaviours of the masses.
The consequences of what we think and plan privately manifest sooner or later in the forms of what we say, do or experience. Degrading pollutants in our environment consist of thoughts of bitterness, greed, lust, envy, tension and other nasty emotions. Hardly can any law be made to regulate the thinking of individuals but everyone has a responsibility to control his thoughts, which would reflect in deeds and utterances.
Through the nature of the thoughts and ideas that we cultivate and harbor, we also attract similar thoughts and ideas, thereby building or destroying ourselves. We do much harm to ourselves and others when we engage in thoughts and ideas of evil nature. When a particular kind of mindset or aspiration predominates in a country this can determine the collective orientation of the people. The consequences come as shared experiences.
It was considered needful to bring up Darwin's Doctrine which can also be called "Thought Management Therapy", because of some recent utterances of Nigerian politicians. Being role models in the society, the political class should recognise the wide social impact of what they say and do, even in privacy. Nigerian masses are quite poor and hungry, living in squalid hovels.
For a former state governor and now a Chief Whip of the Senate, used to living in affluence, to lament about "Senators' pay packet" is quite insensitive to the plight of the masses. How would a Nigerian civil servant begging for N30,000 monthly wage feel to hear that "when I was governor, the state was buying my food; the state paid everything, but as a senator, nobody does that"? With N13.5 million as running cost each month and N200 million as constituency allowance for each senator, why must a monthly pay of N750,000 be an issue of lamentation?
Nigerian politicians are advised to acquaint themselves with Charles Darwin's Doctrine and what lesson it contains. Nigeria cannot be different from what its leaders, senators and the elite harbour as regular thoughts and aspirations.
Dr Amirize is a retired lecturer at the Rivers State University, Port Harcourt..
Bright Amirize
As  the rain   gathers  momentum with every  day that passes, the ground wears a saturated posture. Needless to say that flooding, which had remained  a major challenge  to residents of Port Harcourt and its environs every year, precisely July to October, needs be checked.
For those who live in flood prone areas,  the rainy season is a  premonition of trouble because of the ugly experiences of past years. The essence of history is to prevent reinventing the ugly past, and to use the past experiences to reconstruct a better tomorrow. Unfortunately, history repeats itself because people are not willing to learn from the past or use the past to improve the future.
It is pertinent to state that  the rainy season is exclusively an act of God. But the havoc that the flood waters cause is more often than not, a response to hostile and uncomplementary human activities to the environment which God in his infinite wisdom has created to be the habitat of humans. Humans are the architect of the environment related hazards.
Going by the sequence of creation, on the third day God created the earth for humans and some animals though scientists postulate that animal life actually begins in the water.
The sovereign God who is omni benevolent (wholly good), created the day and night as well as dry and rainy seasons.
It is essential to state that even  the global warming with the attendant changes in times and seasons, atmospheric condition and cosmic radiations, the dry and rainy seasons are constant, though they may not come at the time that is usually known of them. Human activities, unfriendliness to the environment can only alter the timing of the occurrence of seasons but their certainty is tied to the laws of nature which function on the infallible word of God. Only God or his servant whom he chooses to vindicate, has the power to alter the course of nature, like Joshua declared that the "sun should stand still" and Elijah decreed that there should be no rain for "a season" in the then northern kingdom of Israel under the leadership of Ahab and there was no rain for three years. That is amazing.
The rains must come, even if it delays or by divine intervention it was interrupted . The earlier people live in anticipation of this stark reality, the better for them. Knowing that something is going to happen helps to prepare the wise person to grapple with the challenges that are associated with such expectations ahead of  the time. When people feign ignorance of the reality of negative events, it is a state of delusion and fatalism. Fatalism is denying what is real. It is a state of delusion and should not be misconstrued for faith because it has nothing to do with faith. Rather, it is a state of mental and psychological imbalance.
With the torrential rainfalls that are evident in the last few days in some parts of the State, it is a clear signal and a tell-tale sign that flood is imminent. No doubt, the rainy season is a blessing to mankind. God designed it to foster food production, growth of vegetation, stabilisation of weather and a balancing in the natural equation of creation according to the incomprehensible wisdom of God.
But the sordid experiences of previous years have shown that human antagonism to the environment has created avoidable mishaps, pains and sorrows for humanity.
For example, for six consecutive years, flood is common and endemic in some local government areas of the state despite the forewarning of meteorologists. These local government areas which are predominantly coastal in location have always been fraught with devastating flood which resulted in colossal loss of lives and property.
Some communities in Ogba/Egbema/Ndoni, Ahoada East, Ahoada West, Abua/Odual, Andoni, Degema, Akuku Toru, Asari Toru, Local Government Areas, even the upland Port Harcourt and Obio/Akpor Local Government Areas have their tale of woes to tell as predicted by meteorologists.
Last year, the flood situation was so bad that even the Station Road, the Government House axis, down to Azikiwe Road were hit. SPAR, situated along that road was forced to close shop because of the invasion of rain water.
Residents of some communities were evacuated, some who heeded the warning relocated to other environment, while those who were not fortunate enough, were victims and counted their losses.
Even with such sordid experiences of the immediate past, that reduced those affected to a state of near less human, it is baffling that people forget in a hurry, that is why history repeats itself.
The narration of historical events is an intentional and conscious effort to enhance welfare of humans and the development of our society.
When people therefore fail to learn from the past, they wade dangerously into the future and ultimately meet a waterloo. The essence of the knowledge of the past is to secure the future.
It is pertinent to state that flooding does not happen by chance, neither is it a demonic architecture. Flooding is majorly caused by human acts that are repugnant to a decent society.
Environmentalists have time without number told what residents should or not do, to avoid flooding. Some of the things to avoid as recipe for a flooding-free environment, are blocking of water channels, dumping of refuse in gutters/drainage, building on water ways and construction of road without deep drainage system that links to a flowing rivers. It is necessary for residents of the state, especially the flood prone local government areas to cultivate and imbibe the culture of environmental cleanliness. The environment is one of God's best gifts to humanity, so should not be treated with levity and degraded.
For some months running,  the Rivers State Waste Management Agency has not conducted monthly Sanitation Exercise, the non-conduct of sanitation exercise should not determine whether or not drainages and gutters in the Port Harcourt, Obio/Akpor and neighbouring Local Government Areas should be cleaned. Cleaning of our environment should be instinctive and inborn. No right thinking and level headed person should be tutored on the need to clean place of residence or their environment. Cleanliness, it is often said, is next to godliness . It saves the environment from mosquito and other rodents and reptiles infestation, and their negative consequences such as, malaria, snake bites, etc.
Monthly Sanitation Exercise should be a stimulant and a booster rather than a substitute to intentional commitment to personally clean our environment.
Now that the rain is here, the people of the State should ensure that drainages and water channels are cleared and cleaned and the refuse evacuated to approved dumpsites.
To guard against the repeat of the pains that flooding caused to numerous residents in the State.
By: Igbiki Benibo
Where 'Enough Is Enough' Truly Belongs
During the era of Structural Adjustment Programme (SAP), under the Presidency of Army General Ibrahim Babangida, the Academic Staff Union of Universities in Nigeria (ASUU) raised some alarm, pointing out the shape of things to come. Despite every clandestine effort to weaken and destroy the solidarity among lecturers then, Nigerians were given some hints that military regime was putting the future of the country in jeopardy, perhaps unwittingly, by installing a system of an oligopoly.
Without going into details of what transpired then or the hostility shown towards radical members of the academic community, the following hints were given: (1) A monopolistic or gangsteristic allocation or sale of oil and gas resources and other national assets going on then, secretly. (2) Declining value of the Nigerian currency and the precarious state of the economy and reasons or activities behind such trends (3) Structural imbalances being put in place, deliberately, for some political and economic purposes. (4) Systematic but gradual destruction of the middle class, which is usually a nation's stabilising group. These antics were revealed by the lecturers.
Reactions of the military regime towards the alarm raised by university lecturers included an admonition that "undue radicalism" would not be tolerated from lecturers, and that they should focus on teaching what they were being paid to teach. As at that time, monthly salary of a professor was less than N20,000 whereas military officers were building 5-star hotels and other structures. "Nosy" lecturers were targets for witch hunt.
It became obvious to members of the ASUU that military regime was not interested in strengthening, but rather in weakening, the culture of higher education in Nigeria. It was not a surprise that most frequent and lingering strikes by university lecturers took place during the military era. It also became obvious to a large number of Nigerians, as late Captain Elechi Amadi said, that the society does not place any value or emphasis on naked honesty, hard work or sacrifices of individual Nigerians. What resulted from the series of anomalies created by the military regime, which included an unfair reward system, reflected in a lukewarm attitude of public servants towards labour. Patriotism declined also!
Who would want to labour throughout life and then die in penury when others can become millionaires in a few months' time by selling oil block allocation papers? The periods of military regime characterised by frequent closures of the universities, enabled some lecturers to veer into various business ventures, including becoming taxi drivers. Despite threats of "no work, no pay", lecturers took such threats as mere jokes, all resulting in a diminution of the zeal to serve or labour to build up the nation. Thus began the rot we know today.
When President Muhammadu Buhari was quoted recently as telling striking university lecturers that "enough is enough", as an appeal to make them go back to the classrooms, that was not considered as anything new. Lecturers have discovered much to their chagrin that they have been wasting their energy and brain resources talking in classrooms.
If former military officers can afford to own private universities, airlines, build several houses including 5-star hotels, before the age of 60, then what would move striking lecturers about enough being enough? With the current value of the naira falling drastically as it has, is there any public servant who depends solely on salary, who is not complaining now? Since we operate a system which does not care about productivity or probity, it takes very little for any public servant to join the system or club of social parasites.  But for the fact that there are still a few Nigerians who place value on probity and integrity, the country would have been worse than it is now. Who's fooling who?
Therefore, the "'enough is enough" slogan from the President of Nigeria to striking lecturers, can be said to have missed the most appropriate target. Yes, to stay away from the classroom for close to six months, forcing students to be home and idle, is long enough a period to resolve the issues which resulted in the strike. For striking lecturers to be so unyielding and unmoved by threat or cajole, is quite vexatious enough. But can any impartial arbiter in the matter say that the attitude of the federal government is ideal enough? Are lecturers the sole problems?
Nigerians were introduced many years ago to the legal concept of "Imperfect Obligation" arising from the federal government's inability to fulfil its own side of agreement reached with university lecturers. The style and attitude of the current government is not different from a re-introduction of the theory of imperfect obligation, attributable to a learned Professor, Ben Nwabueze. Today it is Dr Chris Ngige.
"Enough is enough", like "no work, no pay" or resort to the theory of imperfect obligation, may not be a threat; but more likely the use of a hackeyed strategy of evading rather than confronting an issue in a transparent manner. To resort to the old argument that the country does not have enough money to meet the demands of ASUU, is to remind the lecturers to dig out the claims of profligacy and mis-placed priority pointed out long ago as accounting for the nation's current plight. Was ASUU's allegation that Nigerian senators earn about four times the wage of the President of the United States of America, wrong?
Was Senator Shehu Sani wrong when he disclosed that "every Nigerian Senator gets N13.5 million monthly as running costs, about N200 million as constituency, while the salary is about N750,000".  Are there not several other allowances paid to political office holders, running to millions of naira monthly, all of which make striking lecturers say that education is being deliberately undermined? Certainly lecturers know a lot more than what they say in the open!
Rather than President Muhammadu Buhari telling any labour union that "enough is enough"; or any-one make a joke of some people labouring till they die, with nothing to show for their efforts, Nigerians can also tell their leaders that the masses have endured enough jolts. Nigeria may not be Sri Lanka, but the plight of a family in Kandy is not different from a family in Kano. Nigerian masses may be cowardly and security agents unfriendly, but surely a wind of change is currently blowing across the globe. There is a strong need for positive changes and less of parasitism! Enough is enough!
By: Bright Amirize
Dr Amirize is a retired lecturer from the Rivers State University, Port Harcourt.
That Report On Insecurity In Nigeria
The Eleventh Annual Report on Lethal Violence in Nigeria by Nigeria Watch, that violence claimed  13,537  human lives between January 1 and December 31, 2021, though conservative leaves much to be desired. The Nigeria Watch project, according to media reports, is hosted by the French Institute for Research in Africa (IFRA-Nigeria) at the University of Ibadan's Institute of African Studies. It is supported by IRD (Institute Derechereche pour le development, Paris), Japan International Cooperation Agency (JICA), and British Council's Programme Managing Conflict in Nigeria (MCN).
According to the report, Borno State accounted for the highest number of fatalities with 1,853, followed by Zamfara State with 1,516  losses, Kaduna 1,342, Niger 935, and Benue 625 while Gombe, Ekiti, Bayelsa, Adamawa and Cross River states recorded the lowest. These statistics are not only repugnant to development, they reveal the level of man's inhumanity to man, and gross disrespect to the sanctity of human lives. Above all, they speak volumes of the ineffectiveness of the present Federal Government headed by President Muhammadu Buhari in discharging its  primary obligation.
The primary duty of government as enshrined in the grand norm ( the Constitution of the Federal Republic of Nigeria), is to protect the lives and property of its citizens. Government owes it a duty to ensure that security of lives and property of the citizenry are guaranteed  for,  that is the essence we have government in place. The implication is that when a government fails in this fundamental responsibility, it should cease to exist because it has lost its relevance. The trend, if not checked, can snowball to a major national catastrophe. That is why the National Assembly's resolve to impeach President Muhammadu Buhari over the alarming and unacceptable state of insecurity in Nigeria, though coming too late, is a bold and welcome initiative.
The resolution which media reports say was supported by members of the ruling All Progressives Congress in the National Assembly reveals the loss of confidence in President Muhammadu Buhari's administration by Nigerians even by conscientious and dispassionate members of the ruling All Progressives Congress. Insecurity is an ill-wind that does no person any good except the callous and those who feed fat from it. For every moralist and God-fearing person,  the mere mention of violence sends a cold shudder down the spine. It should not be mentioned at all. A coalition of over eighty human rights organisations under the aegis of Nigeria Civil Society Situation Room has also asked President Muhammadu Buhari to act fast and resign over the spate of incessant insecurity in the country.
The group is convinced that the resignation of the President is the only panacea for the nation's insecurity. Beyond threats of impeachment which the National Assembly has warmed the president about, they have vowed to remove him from office, if he continued to assault the sensibilities of Nigerians on his mute disposition and complacent attitude towards the insecurity situation in the country. No doubt, the insecurity situation has overwhelmed the Federal Government and President Muhammadu Buhari and to say he is not in control, is to say the least.
As part of their oversight functions, the senators and House of Representatives members should at least for once, show that they are representatives of the people. They are stewards and that they are there by the people, so should rise to defend the people, no matter whose ox is gored. Insecurity knows no party cleavage. It does not know All Progressives Congress or Peoples Democratic Party membership. That is why the impeachment threat on and the advice to President Muhammadu Buhari to resign should transcend party, ethnic and religious sentiments.  The National Assembly should be proactive.
The collective interest of Nigerians should supersede sectional, religious, ethnic interests, if the country will be saved from the quagmire of violence. The National Assembly should not use the precarious security situation that has occasioned the resolve to impeach the President as a smokescreen to add to the wealth they have already acquired. They should resist attempt to break their ranks by the "buy over" syndrome. No amount of money is worth integrity which someone has said is so priceless that it is not found among mean people
Selected or elected,  the National Assembly members should see themselves as representatives of the about 200 million people in the country, therefore should not do what will further dent their credibility. They should remember that responsibility and accountability go hand-in-globe. They are inseparable. Little wonder Daniel Webster said  that the greatest truth that has crossed his mind  is his "accountability to God". We must collectively fight insecurity and all the elements that make insecurity possible in the country. Security operatives and governments at all levels should recommit to end violence and criminality in their domains.
By: Igbiki Benibo