Our Leaders And Darwin's Doctrine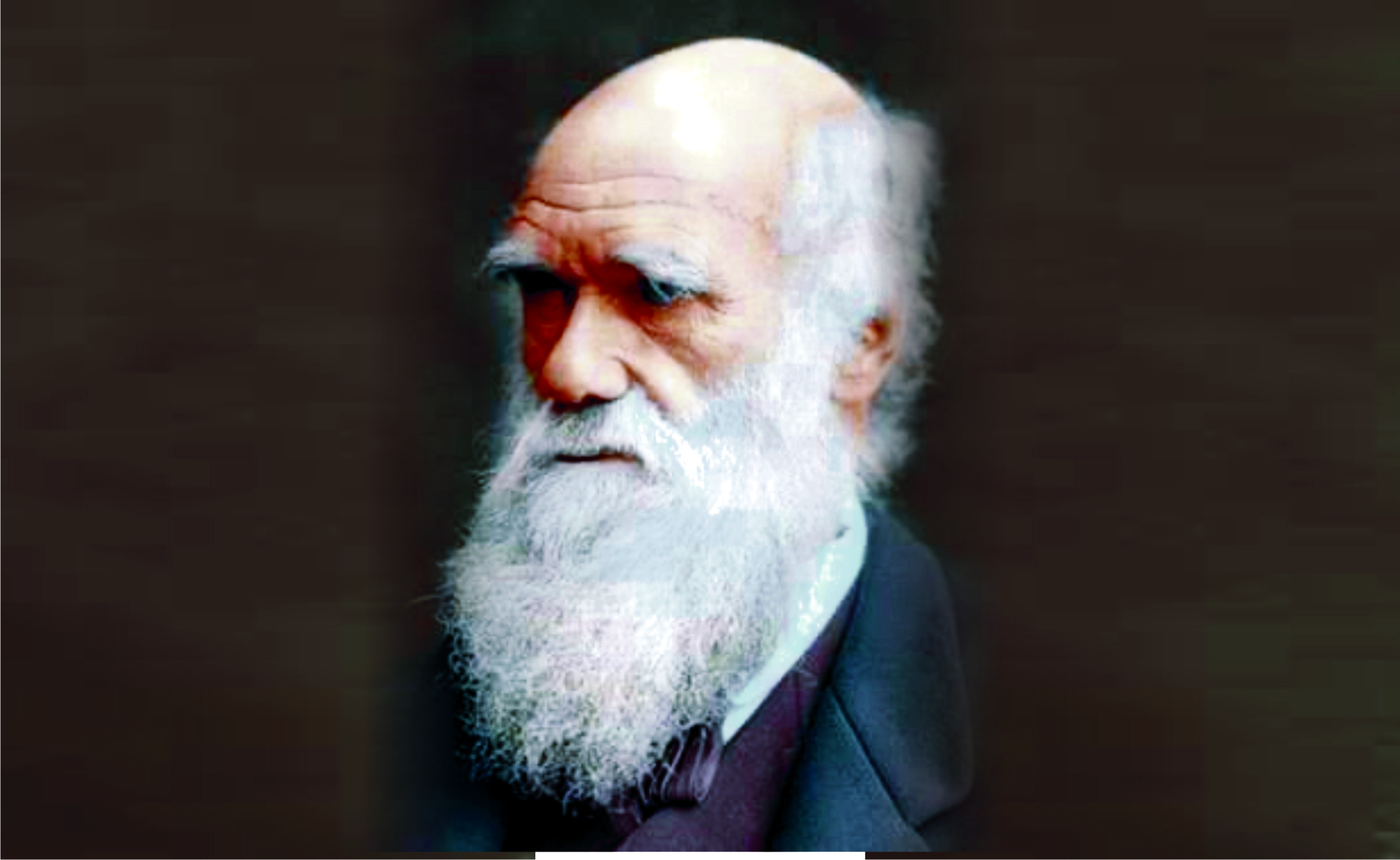 Charles Robert Darwin (1809-82), English biologist, author of The Origin Of Species and an apostle of the theory of organic evolution by natural selection, was also a Thought Management Therapist. Not many people placed much value on his Doctrine on mental hygiene as everybody did on his theory of evolution. Hear him: "The highest possible stage in moral culture is when we recognise that we ought to control our thoughts".
Mental hygiene or the management of thinking process is one area where Nigerians require some orientation and education. It may not be known to everybody that we can build or destroy ourselves by our thinking and mindset. Truly, the key to every man is his thought. Some Nigerians have this habit of talking carelessly which often depicts the mindset of the average Nigerian.
Some people toy with the illusion that thought is free and that they can get away with the consequences arising from what they think and say. There is, indeed, a world of thought forms whose energy and pressures represent various categories of the thoughts, emotions, utterances and mindset of human beings. They coalesce and form into magnetic centres of energy according to the nature of their contents.
Thus, several centres of thought energy, however around human environment, capable of making contacts with people whose thinking and striving are similar to the nature and contents of the various centres of thought forms. We pollute and degrade our psychic environment through the generation of sordid and nasty thoughts and emotions which contribute towards the worsening behaviours and activities of many people.
Darwin's Doctrine is an explanation of the links and interactive process between visible human environment and a non-visible one that harbours all thoughts which humans generate daily. The Doctrine emphasizes the fact that human beings possess a far-reaching ability in the power of thought, because human volition creates energies that have independent existence. Such artificially created energy or thought centres influence, affect and infect humans in various ways.
This invisible world of thought-forms continues to grow and expand, with every human being contributing his or her own bit to sustain the various kinds. Humans are surrounded and affected by various electro-magnetic radiations and energies, including the artificially created thought centres. There are few positive ones which people have opportunity of mobilizing and using, to carry out works of grace.
However, human environment has been so polluted and degraded that unpleasant energy centres predominate. There are choking and deadly psychic pollutants whose influences are responsible for increasing acts of irresponsibility.
Therefore, while we are talking about clean physical environment and making legislations for the preservation of a healthy ecology, let us give some thought and attention to Darwin's Doctrine on this matter. It is a doctrine of a sound mental hygiene and the cultivation of a positive attitude or frame of mind. Is it not obvious that what manifests physically is usually the result or by-product of a psychological process? Thoughts may be private, personal and non-visible, but their effects soon become public and visible in the behaviours of the masses.
The consequences of what we think and plan privately manifest sooner or later in the forms of what we say, do or experience. Degrading pollutants in our environment consist of thoughts of bitterness, greed, lust, envy, tension and other nasty emotions. Hardly can any law be made to regulate the thinking of individuals but everyone has a responsibility to control his thoughts, which would reflect in deeds and utterances.
Through the nature of the thoughts and ideas that we cultivate and harbor, we also attract similar thoughts and ideas, thereby building or destroying ourselves. We do much harm to ourselves and others when we engage in thoughts and ideas of evil nature. When a particular kind of mindset or aspiration predominates in a country this can determine the collective orientation of the people. The consequences come as shared experiences.
It was considered needful to bring up Darwin's Doctrine which can also be called "Thought Management Therapy", because of some recent utterances of Nigerian politicians. Being role models in the society, the political class should recognise the wide social impact of what they say and do, even in privacy. Nigerian masses are quite poor and hungry, living in squalid hovels.
For a former state governor and now a Chief Whip of the Senate, used to living in affluence, to lament about "Senators' pay packet" is quite insensitive to the plight of the masses. How would a Nigerian civil servant begging for N30,000 monthly wage feel to hear that "when I was governor, the state was buying my food; the state paid everything, but as a senator, nobody does that"? With N13.5 million as running cost each month and N200 million as constituency allowance for each senator, why must a monthly pay of N750,000 be an issue of lamentation?
Nigerian politicians are advised to acquaint themselves with Charles Darwin's Doctrine and what lesson it contains. Nigeria cannot be different from what its leaders, senators and the elite harbour as regular thoughts and aspirations.
Dr Amirize is a retired lecturer at the Rivers State University, Port Harcourt..
Bright Amirize
It will be reprehensible for a female corps member to embark on obstacle-crossing and other physical training activities on camp, including parade, in skirt or gown. Those will expose her indecently, thus, leaving little or nothing to imagination"
That was part of the explanations given by the Director-General of National Youth Service Corps (NYSC), Brig-Gen. Shuaibu Ibrahim, following the expulsion of two female corps members, – Okafor Love Obianuju, and Odji Oritsetsolaye, from orientation camp in Ebonyi State last weekend for refusing to wear trousers or shorts for religious reasons.
Speaking through the Corps' Director of Press and Public Relations, Mrs Adenike Adeyemi,    Ibrahim noted that the NYSC camp, predicated on discipline and decency, is a training ground for corps members and "any other dress code contrary to the officially-sanctioned one will not promote the course of decency."
I think the DG just nailed it. The primary reason for insisting on corps members wearing trousers and shots is for their protection and decency. Many of us participated in the scheme and know how rigorous and tasking the Man O' War drills and exercises were and can testify that there is no way someone can do most of them comfortably and effectively on skirts or gowns. Is it the jumping of fence, rope climbing, crawling under barb wires or karate fighting? You can imagine a female climbing rope on skirt in the presence of soldiers and other colleagues, both male and female.
Yes, the issue of religion is a personal thing and our constitution grants freedom of worship, so one will not be in a hurry to condemn the two corps members for insisting on not dressing in a way they said is against their faith, but shouldn't we be sensible even in our religious practices? Shouldn't we weigh the pros and cons of a policy before rejecting it or protesting against it in whatever form?
And then comes the issue of obedience.  Every establishment has rules and regulations guiding it which are expected to be obeyed by anyone that has dealings with it for efficiency and orderliness. If everybody decides to flout these rules and regulations, what will our society become? One will want to believe that Obianuju and Odji were aware of the orientation and NYSC rules and regulations yet they decided to participate in it. It then behoves them to obey those rules. Or since they are not comfortable with some of the guidelines, they would have probably tabled their objections before the NYSC director or other appropriate quarters before going to camp. But as some analysts have said, obedience to the rules should be for all and sundry and not for some people. The moment the leadership of any organization compromises in the enforcement of the rules and regulations or in punishing offenders, there will no longer be total compliance by the people.
In Nigeria, we have two major religions, Christianity and Islam, and it is expected that the same consideration should be given to these two groups in formulating any policy that concerns them. If members of one of them are allowed to dress in certain way, contrary to the rules of an organization, it will be just and fair to consider members of the other group when they make certain demands in that direction as well.
Let us look at further explanations of the NYSC director-general on the scheme's dressing code. He said that the organisation did not issue hijab, worn by Muslim women, as part of its dress code,
"Rather, the scheme permits the use of white hijab, which must not be more than shoulder length and must be tucked into the uniform.
"The policy of allowing hijab, which does not deface the NYSC uniform, is not new, as it has been there."
Will it then be out of place to suggest that the leadership of the scheme should consider the position of some Christians who feel that putting on trousers and shots is against their faith and address the matter amicably instead of expulsion as was the case in Ebonyi State?
As I stated earlier, Section 38 of the 1999 Constitution grants freedom of religion to the citizens which must be respected. Yes, we can appeal to the corps members to see reasons why they should dress in accordance with the NYSC code, but it is their right to practice their religion the way they deem fit. Recall the case of Firdausa Al Jannah Amasa versus the Nigerian Law School. The law graduate was denied entry into the International Conference Center, Abuja, venue of the call to bar in 2017 because she refused to remove her hijab. She took the matter to court, won and the institution is said to have since retraced its steps.
So, as the Special Assistant on Media and Communications to the President of Christian Association of Nigeria (CAN), Rev. Adebayo Oladeji, appealed, the NYSC leadership should be more tolerant and revisit the matter with a view to addressing it better. It will amount to double standard to dismiss Christian corps members for dressing inappropriately while their Muslim counterparts in the same shoes are allowed to wear hijad, going by the position of the Human Rights Writers Association of Nigeria (HURIWA) and other concerned individuals and groups, who also noted that wearing hijab on NYSC uniform cannot be said to be promoting the course of decency as posited by Mrs Adeyemi.
It will, therefore, be wise if the two rusticated corps members can heed Oladeji's advice and head to court to challenge their expulsion. Who knows, they might get a similar judgment like Firdausa and then the matter will be permanently settled.
Calista Ezeaku
There was an old book with the above title, quite rare to find now, whose author was a Jewish Rabbi, a Hasidic master. The book has nothing to do with fortune telling or séance, but it gave very useful suggestions about self-examination, introspection and how to find meaning and satisfaction in life.
The author wanted to give humanity the secrets of the success story associated with the Jews, which accounted for their persecution, including their sad experiences with the Nazi regime.
After several decades of the publication of that book, another Jewish Rabbi, Levi Brackman , gave another version of Jewish Wisdom with specific reference to business success. There must be some wisdom that Nigerians can learn from the Jews by using the mirror, in a figurative sense. Without being acquainted with the Torah, the Talmud, the Midrash or the Kabbalah, we can use the mirror of the wisdom provided by these sources.
Jewish wisdom tells us that life is a journey and that the whole world that we must pass through is a narrow bridge: we must have no fear but journey forth. Fear usually arises from ignorance and wrong actions whose consequences haunt the conscience. Self-sabotage comes about when our consciousness is clouded by fear, and fighting in such a circumstance is a backward motion. We are reminded of a Law of Reversed Effort by which we work against ourselves if we don't resolve what we fear.
By using the mirror, we can see where there is a need to mend fences, and we are reminded that nothing stands before the will if the volition is earnest. However, because humans usually have an inner will as well as an outer will, the spirit can be willing while the body can be dull. Jewish wisdom recommends that we use the mirror to identify and come to terms with our authentic self. Success in life demands that the inner will must always be the focus of our attention. It generates passion, goodwill.
The Torah admonishes us to fight against any urge to place ourselves above the others. Some falls arise from unfounded pride but, on the other hand, having an unassuming life-style can be an asset. However, we are warned against making ourselves a door-mat for others to walk over. The Talmud admonishes that he who talks too much commits a sin. Along with unassuming life-style is the need to create loyalty. A man must have some deep personal conviction based on values that one is passionately committed to uphold. Loyalty is created through commitment to principles and values.
Since no man is an island sufficient unto himself, life demands cooperation rather than a do-or-die competition with others. There is a need for a balance between looking out for self and caring for others. Despite ups and downs, we must learn to adapt quickly to new situations and challenges. If you cannot look into the Torah to learn that life is all about negotiations, you can look at the mirror to learn such vital lesson; if you laugh, the mirror laughs back too. You can rarely win negotiations without trying to understand the feelings and needs of the other person(s).
If we can be honest with ourselves, we would agree that morality, zeal and motivation among average Nigerians are on the decline. Failed expectations, among other conditions, account for such stats of langnour. But if we use the mirror it would be obvious that the causes lie within us. We are rarely our own friends, with widespread mutual distrust and acrimony. Zoroaster would tell us that human thought-forms take shapes and contain energy that return their contents to their originators, via their invisible radiations and links.
Failure is not failure, neither is a loss a calamity if we learn lessons from them and mend our footsteps. Jewish cosmogony recommends giving back to society through charity, titles, donations, etc as a means of making the earth a better place by purging ourselves of burdens and excesses. Like former Senate President, Bukola Saraki, did with his disengagement booty, let all Nigerian politicians give 10% of their monthly booties to bring some smiles and ease the agonies of a large number of Nigerians. If they cannot use the mirror, they can go physically to the slums and see things.
Wisdom from the mirror suggests that the strong man is the one who conguers himself – his impulses, vanities, pride and long-throat. In the state that Nigeria is currently, a few people that are permitted to see the unseen plead that those who take on the task of leadership should act fast and with sincerity to reduce tension, frustration, hunger and anger too. We don't need a mirror to see a picture of Venezuela's Hugo Chavez.
The example of Venezuela as a developing country demonstrates the kind of problem which Nigeria is facing currently, namely maldistribution of national resources. A situation where 80% of a nation's resources is in the hands of a small elite cannot fail to breed conflicts and insecurity. Venezuela transited into a democracy in 1958, but without any empowerment at the grassroots level. Corrupt politics, patronage, network and conflict persisted as instruments of sustaining the economic structure. Nigeria goes that way.
Chavez was a strong despot whom the masses believed was strong enough to stand up to the established elite of Venezuela . Nations fail when they have extractive institutions, supported by corrupt practices which impede and block economic growth. A picture of Hugo Chavez is a picture of a country held hostage by despotic and extractive institutions which make it difficult for the masses to contrite meaningfully in nation-building. It is a valid view that humans function at their best if they are in a state of happiness.
Dr. Amirize is a retired lecturer at the Rivers State University, Port Harcourt.
Bright Amirize
Why Alpha Students Serve Average Students
Everyone is a genius. But if you judge a fish by its ability to climb a tree it will live its whole life believing that it is stupid – Albert Einstein
Many have the belief that the rich are crooks, but there are far more people who are honest, hard working and are not crooks.
A child's most important teachers are his parents who provide the foundational building blocks of education. Parents celebrate a child's first words, also teach them to count, walk and read and ride bicycle. Parents always prepare their children for the worst. Parents interact with their children every day and consciously or unconsciously, they have a huge and powerful impact in shaping their lives. Every child is a genius but unfortunately, their ingenuity may not be recognised by the education system. Most parents know that a child's true genius is found in his dreams. We see a glimpse of it in early age.
The business of education is seen as a big industry in the world, impacting the lives of people. The step in making changes in our lives starts with a change, a shift in context, change in our perspectives and the filters we use to process information.
Good grades and academic success can be a double-edged sword. Being lauded as an A-student on the track to corporate success may only open a few doors and help what colleges and universities anoint as the best and brightest graduates. There is more to a rich and wonderful life than the white-collar job you leave school well qualified to do. The real world is not about your grades because there are existing games where different rules apply.
The future belongs to those who can strongly embrace change, see the future and anticipate what it needs and respond to different opportunities, challenges and passions. I believe that a child's genius is his dreams. Creating a conducive environment in which your child can discuss his or her dreams is an important exercise. Be patient to listen to all he has to say. Bring down yourself to be friends with him as to make him trust you enough to open up to you. How well you understand him will enable you guide him more appropriately.
Rich people also go broke because, all over the world, there are millions of retirees many of whom were once rich but now live in fear of outliving their retirement savings. It is insane to say to your child "Go to school and get a job" when jobs are being shipped overseas or replaced by advancements in technology. It is insane to say your house is an asset when it is really a liability. It is insane to invest for long term in the stock market when professional investment firms are using multi-million naira computers to invest in the short term.
Education focuses on content which includes reading, writing and arithmetic. But rather be based on context. The reason why many persons are poor and remain poor is because they have poor context which includes thoughts, beliefs, values, choices, etc. It is also the reason why many lottery winners are soon broke. People with a middle-class context don't get rich because, instead of investing, they just consume more. They buy expensive houses, take nice vacations, drive expensive cars and spend money on higher education.
Greatness is often a reflection of a person with high emotional intelligence. Emotional is equated with success intelligence because successful people are successful at managing their emotions, especially in stressful situations. Many people grow up physically but fail to grow up emotionally. Most adults are still little kids on the inside. They go to school, get a job and the little kid inside them shows up. Years pass and a day comes when they wonder what happened to their lives. They've worked for years with nothing to show for it; lack of emotional development that often hinders adults in the real world. They spend their lives doing what they want to do rather than doing what they need to do. Nothing they do would seem to work. Things that would ordinarily work for every other person hardly works for them. Even if such person takes first in a job interview, he is never taken; rather the next person or even the least performer gets picked.
Generosity is the key to success; most successful entrepreneurs are generous because they plan to create job opportunities for people. The real issue between the rich, the middle class and the poor is focus. The poor and middle class focus on their incomes, how much they earn.
Education is not about equality, it is also not about being fair. The reason parents attach importance to their children's education is because they know that it has the power to give their child advantages in life. Financial education should be seen as an important part of that and teaching your child that money gives unfair advantage. Explain the different types of income and why understanding the differences among them is important.
In creating an active learning environment in your home, you are giving your child a huge and unfair advantage. With a strong financial education, your child will have the freedom to pursue his dreams.
Harry is with the Rivers State University, Port Harcourt.