Our Leaders And Darwin's Doctrine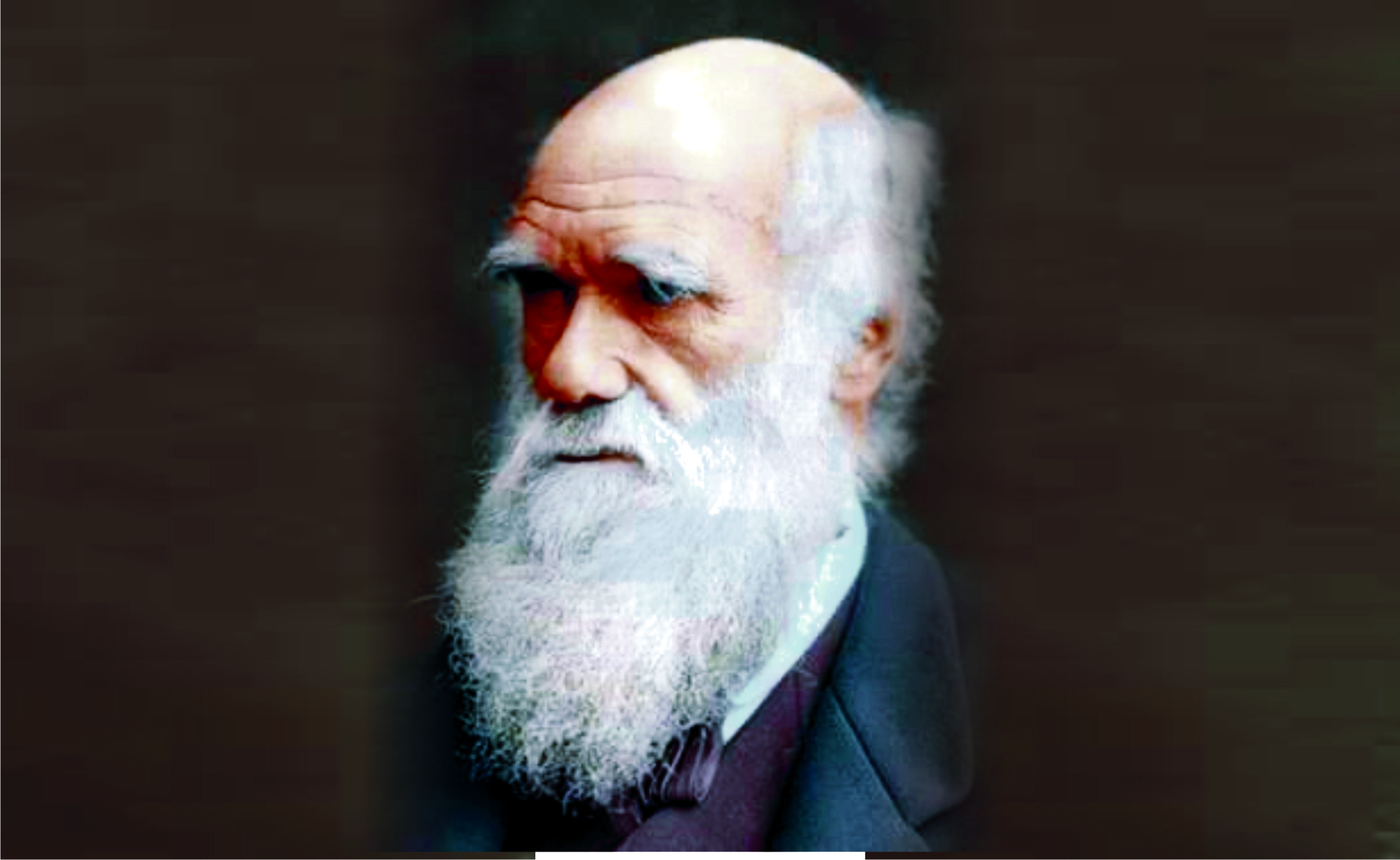 Charles Robert Darwin (1809-82), English biologist, author of The Origin Of Species and an apostle of the theory of organic evolution by natural selection, was also a Thought Management Therapist. Not many people placed much value on his Doctrine on mental hygiene as everybody did on his theory of evolution. Hear him: "The highest possible stage in moral culture is when we recognise that we ought to control our thoughts".
Mental hygiene or the management of thinking process is one area where Nigerians require some orientation and education. It may not be known to everybody that we can build or destroy ourselves by our thinking and mindset. Truly, the key to every man is his thought. Some Nigerians have this habit of talking carelessly which often depicts the mindset of the average Nigerian.
Some people toy with the illusion that thought is free and that they can get away with the consequences arising from what they think and say. There is, indeed, a world of thought forms whose energy and pressures represent various categories of the thoughts, emotions, utterances and mindset of human beings. They coalesce and form into magnetic centres of energy according to the nature of their contents.
Thus, several centres of thought energy, however around human environment, capable of making contacts with people whose thinking and striving are similar to the nature and contents of the various centres of thought forms. We pollute and degrade our psychic environment through the generation of sordid and nasty thoughts and emotions which contribute towards the worsening behaviours and activities of many people.
Darwin's Doctrine is an explanation of the links and interactive process between visible human environment and a non-visible one that harbours all thoughts which humans generate daily. The Doctrine emphasizes the fact that human beings possess a far-reaching ability in the power of thought, because human volition creates energies that have independent existence. Such artificially created energy or thought centres influence, affect and infect humans in various ways.
This invisible world of thought-forms continues to grow and expand, with every human being contributing his or her own bit to sustain the various kinds. Humans are surrounded and affected by various electro-magnetic radiations and energies, including the artificially created thought centres. There are few positive ones which people have opportunity of mobilizing and using, to carry out works of grace.
However, human environment has been so polluted and degraded that unpleasant energy centres predominate. There are choking and deadly psychic pollutants whose influences are responsible for increasing acts of irresponsibility.
Therefore, while we are talking about clean physical environment and making legislations for the preservation of a healthy ecology, let us give some thought and attention to Darwin's Doctrine on this matter. It is a doctrine of a sound mental hygiene and the cultivation of a positive attitude or frame of mind. Is it not obvious that what manifests physically is usually the result or by-product of a psychological process? Thoughts may be private, personal and non-visible, but their effects soon become public and visible in the behaviours of the masses.
The consequences of what we think and plan privately manifest sooner or later in the forms of what we say, do or experience. Degrading pollutants in our environment consist of thoughts of bitterness, greed, lust, envy, tension and other nasty emotions. Hardly can any law be made to regulate the thinking of individuals but everyone has a responsibility to control his thoughts, which would reflect in deeds and utterances.
Through the nature of the thoughts and ideas that we cultivate and harbor, we also attract similar thoughts and ideas, thereby building or destroying ourselves. We do much harm to ourselves and others when we engage in thoughts and ideas of evil nature. When a particular kind of mindset or aspiration predominates in a country this can determine the collective orientation of the people. The consequences come as shared experiences.
It was considered needful to bring up Darwin's Doctrine which can also be called "Thought Management Therapy", because of some recent utterances of Nigerian politicians. Being role models in the society, the political class should recognise the wide social impact of what they say and do, even in privacy. Nigerian masses are quite poor and hungry, living in squalid hovels.
For a former state governor and now a Chief Whip of the Senate, used to living in affluence, to lament about "Senators' pay packet" is quite insensitive to the plight of the masses. How would a Nigerian civil servant begging for N30,000 monthly wage feel to hear that "when I was governor, the state was buying my food; the state paid everything, but as a senator, nobody does that"? With N13.5 million as running cost each month and N200 million as constituency allowance for each senator, why must a monthly pay of N750,000 be an issue of lamentation?
Nigerian politicians are advised to acquaint themselves with Charles Darwin's Doctrine and what lesson it contains. Nigeria cannot be different from what its leaders, senators and the elite harbour as regular thoughts and aspirations.
Dr Amirize is a retired lecturer at the Rivers State University, Port Harcourt..
Bright Amirize

Teenagers And Mobile Phones
An empirical study about uses and abuses of mobile phones has revealed that teenagers are the most affected among mobile phones users. According to a 2007 study by a research firm, 50-70% of 12-14 years teenagers make use of mobile phones and the number is higher among 15-17 years old. It has also been observed that one in three teens sends more than 100 text messages a day or 300 texts in a month or less.
The possession of mobile phones by young people has been a global phenomenon in recent years and indeed, an integral part of teenagers' daily lives. It is even the most popular form of electronic communication and undoubtedly the most beneficiary interactive hub for most teens around the globe.
Do these teenagers really need mobile phone? They would undoubtedly say that mobile phone is essential to their happiness and social standing.
Mobile phone which is firstly known for reaching out to families and friends through phone calls and text messages, now with the development of technologies performs multipurpose tasks and functions with the aid of in-built applications like games, cameras, videos, music, internet access and social networking sites like Facebook, Twitter, Wechat, Skype, whatsApp and so on. It has, whatsoever, re-shaped, reorganized and altered several social facets particularly on teenagers.
Mobile phone usage among teenagers has both positive and negative impacts in their lives. Some of the advantages include, having information at their fingertips. With the rise of smart phones and internet access, information or ideas are guaranteed; they source for information and familiarise themselves with things around them. Homeworks and general studies are no longer as daunting and challenging as before.
Moreso, with the help of some useful applications and search engines like Dichongries, Wikchonaries, Google, Bing,Yahoo etc, they search and research, gathering information and at the same time gaining more ideas on multiple issues and knowing what goes in the wider society, hence, improving their knowledge.
Mobile phones also enable them to develop their skills, become creative by having the chance to practise creative thinking with the use of digital contents.
Meanwhile, in abundance of skills opportunities, they avail themselves at that tender age to new opportunities like making stories out of pictures, creating movies, documentaries and also ameliorate their reading and writing skills using mobile phones.
Mobile phones have also improved connection and networking among teenagers in reaching their families and friends with the availability of social networking sites on mobile phones like Facebook, Twitter, whatsApp, Skype and others. They communicate andinteract with their loved ones through chatting, exchange of pictures and video calls without missing a moment especially when distance is a barrier.
It also enhances their living and provides them with security like being able to reach out for help while in dangerous situations or getting directions in an unfamiliar terrains and also their parents being able to trace their whereabouts.
Mobile phones usage among teenagers acquaint them with so many things in the absence of their parents or caregivers. They are no longer ignorant of things around them, they read widely and explore by themselves, become knowledgeable on the difficulties formerly encountered. With internet access, they clear their doubts.
Nevertheless, mobile phone usage among teenagers has been one of the problems seen in the society today. Its negative impact has deluded the mind, behaviour, attitudes of many young people today. In schools where mobile phones are allowed to be used by students in classrooms, they get easily distracted while lessons are going on, because instead of encoding what is being taught, they rather engage themselves in-chat with friends, visiting one website and another. They no longer give proper time to their studies; rather, they spend much time playing games, listening to music, watching videos, surfing the internet and texting with their mobile phones.
These tenagers collect money from their parents for purchase of textbooks and other learning materials but rather use the money for recharge cards and mobile subscription which will enable them gain access to internet where they download games, music, videos of all sorts which could be explicit in nature.
Due to over-exposure to the internet, teens who are more vulnerable become victims of online bullying, intimidation and all forms of harassment by online preys. Sex predators trail minors who stay alone and try to take advantage of their innocence. Often, we hear or read of teenagers whose lives are endangered after chatting with "innocent strangers" who turn out to have diabolic motives.
Moreso, teenagers are easily impressionable. The pressure to feel at par with their peers who use expensive mobile phones, irrespective of whether their parents can afford it or not can cause self esteem issues in such easily impressionable teens. These may resort to stealing, lying and extortion of money to be able to afford such.
They are so attached to their phones especially at home that they no longer know their responsibilities. They rather spend much time texting, chatting, playing games, watching videos or surfing the internet and this addiction can cause danger to their health like brain tumour due to the phone radiation, lack of concentration or sleep deprivation.
As vulnerable and impressionable as these teens could be from exchange of phone numbers, the female ones begin to develop feelings towards the male counterparts and can be lured into deceitful act like sex, exchange of explicit photograph; hence, at that tender age, they become exposed to sexual activities.
Due to over exposure to internet activities, as they visit one website or another, downloading all sorts of applications, games, videos, irrespective of age restriction, they become victims of harmful contents online. Sometimes, they are misled by the information seen online and begin to see the world from another perspective.
I think that the technology behind the invention of mobile phone actually meant well for humanity, for which teenagers are inclusive. However, while we explore the goodness of this all-important communication gadget, we must not feign ignorance of the evil tendencies of every technological breakthrough for which the mobile phone is one.
This makes it imperative for parents, teachers and caregivers in general to pay greater attention on the teenagers' use of the mobile phone and ensure that they are not ruined by that which is intended to enhance their status.
Chisom resides in Port Harcourt.

Decline In Reading Culture
It was with a bleeding heart that one watched huge loads of unsold newspapers being wheeled away for recycling purposes, a few months ago. Statistics of unsold newspaper since 2007 nationwide became so alarming that a joint team of mass communications students were commissioned to carry out a research on the phenomenon.
A major factor identified as accounting for the decline in readership of newspapers in Nigeria was the growth of internet culture. More and more people would read news and events online rather than buy newspapers from vendors.
Decline in reading culture is not confined to readership of newspapers alone, but the phenomenon is widespread and common among different classes of people. Students in tertiary institutions would ask for 'areas of concentration" rather than read wide and extensively to consolidate and expand knowledge. It is a great burden to read books, especially fat books, but it would be a great fun to engage in frolicsome activities and internet-browsing for several hours.
If the "browsing culture" would entail worthwhile issues and projects, then there would be no cause for concern, but unfortunately, what young men and women dig out from the internet can be quite worrisome.
Even the elite who should be role models for the youths are not free from the aversion to reading. It is as if the electronic culture is a contributing factor in the decline of a reading culture. But there can be no substitute to reading books of qualitative values as a means of expanding human consciousness.
The old axiom that "rewarding maketh a man" appears to be no longer a valid philosophy. Although electronic browsing culture is a form of reading and learning process; yet, the difference is that what you absorb through the eyes is not of the same quality as that which is brewed and processed in the brain. Book reading involves a great deal of concentration of attention, while electronic browsing goes along with emotional excitement.
With respect to the decline in newspaper readership, there are a number of issues which dampen readers' enthusiasm towards some newspapers, apart from the on-line option. Any newspaper noted for frequent spelling and grammatical errors would obviously lose substantial readership. Even freelance writers who contribute on voluntary basis in their desire to enlighten the public, would shun writing for newspapers that mess up or distort their articles. Apart from shoddy proof-reading and editing of materials, a newspaper would attract a wider readership if the print is sharp and clear.
Studies in the behaviour and attitude of Nigerian readers towards various newspapers indicate that political partisanship and religious proselytization are strong factors which diminish readership. Nigerian readers would be more enthusiastic towards sports and humorous cartoons than they would be to glowing praises and pictures of politicians whom they often regard as unavoidable nuisance.
The newspaper industry is a highly competitive business whose survival does not depend solely on the number of copies printed out each day. Different forms of advertisements are major income earners for newspapers and therefore, the more popular that a newspaper is, in the eyes of the public, the more patronage it would get from advertising public and organisations.
The Press world is usually associated with the common cliché of informing, educating, entertaining and transforming. News items constitute the sources of informing the public on current issues, but news is not synonymous with political shenanigans. Through editorials, features and opinion articles, the public can be educated on a wide range of issues of current and long-lasting values and interests. Cartoons and other humorous and clever satire can provide some fun and entertainment for readers.
A media organisation can take on the task of public enlightenment and orientation specifically for the purpose of encouraging certain values in the society, such as the promotion of reading culture among various classes of people. This demands that media houses, both print and electronic ones, should have some research units that would develop a programme of monitoring and interacting with consumers of their services.
Dr Amirize is a retired lecturer, Rivers State University.

This article would appear too technical for the average reader, but there is a need for it for enlightenment purposes, especially with some questions coming from readers of a previous article on Blood As Information Carrier. The difference between DNA Test and DNA Mapping is that DNA test deals with genetic transmission, inheritance and retrieval of encoded personal data, while the mapping aspect deals with cycles of embodiment of biological species.
Deoxyribonucleic-acid, abbreviated as DNA, is the genetic medium of codification of information in biological species. Predisposition of character in individuals, intelligence, varying inclinations, strengths and deficiencies during youth, maturity and old age, all are stamped in the DNA in indelible script. Cybernetics is the science of information codification, communication, control and retrieval in biological and non-biological species. The DNA comes mid-way between an embodied species and an astral model which precedes the formation of a physical body. There is nothing in existence without an astral blue-print.
Acupuncture, a Chinese healing art, is based on the use of the astral model or blue print and the body meridians as map or guide to reach deeper sources of physical ailments. DNA mapping, like acupuncture, is a system of tracing the origin of physical ailments and personal blood formular to link with the astral model. The blood of individuals emits unique personal aura or radiations, such that no two persons on earth can have the same, just like fingerprints. Thus personal blood radiations sum up an individual.
But there is more to the DNA encoding and retrieval system than information on one cycle of embodiment, and it is at this point that some people think that DNA mapping is going too far into an area of controversy. The search for knowledge and truth does not owe any apology to controversies. Currently, some universities in Australia and Europe are doing marvelous research studies into Thanatology and Anamnesis. Thanatology deals with death and after-death experiences, while anamnesis is the recall of memories of past physical embodiments or incarnations.
Phrenology which has to do with judging the character and abilities of individuals through the shape of the head has been discredited by the scientific world. But currently there are emerging evidence that physical structure, gait and body language in general, can point to some peculiarities about individuals. At least, the eyes alone carry very vital information about individuals, for those who can see deeper.
For a better understanding of DNA mapping system, it is necessary to know the components of a human being. The body of flesh and blood is an outermost garment, with soul and spirit as inner layers that are invisible. Shortly before the formation of the physical body, the astral model is fashioned, within which is encoded the Natural History of the incarnating soul. Therefore, a baby born today has a long history behind. It is during the middle of pregnancy that the past is connected with a new body of flesh and blood to start a new round of experiencing and balancing of records.
Accept or reject it, nobody is here on earth for the first time. Through DNA mapping evidence are many that different people have between 17th and 52nd rounds or cycles of physical embodiments, spanning a period of thousands of years. The physical body is not the real human being but the spirit which, like a school pupil, must learn, experience and mature into adulthood before returning to its home of origin. That process takes thousands of years, involving having to take on several embodiments.
DNA mapping is not a diagnostic system but a decoding of information conveyed through a radiation process, such that those who engage in it must possess certain qualities. Academic studies have little to do with such qualities, but a sound knowledge of the structure, laws and dynamics of creation play vital roles. For example, the aforementioned astral model or blue print preceding the formation of the physical body, would require knowing which hierarchy of the world of matter is referred to as astral zone, and why it can also be called a workshop for models.
The ignorance surrounding this field of knowledge demands that no one should dabble into what he knows little or nothing about, so that the masses are not led astray. It is a pity that anyone would ascert that "there is nothing like reincarnation", when indeed the true knowledge of that controversial issue would clarify a number of apparently inexplicable "mysteries". DNA mapping works with colour-radiations and carbon-dating system making it possible to look at Natural History thousands of years ago, through information which the blood provides.
DNA mapping also includes knowledge of the right use or radiations from vegetables, colours and tones of sound to restore imbalances in personal blood radiations. It is not an idle talk to say that what we eat and drink build the body. Although there are a few practitioners who apply magnetic healing in DNA mapping, this system has more to do with the ability to match individual blood radiation with appropriate helping radiations from various sources. It is necessary to point out that this field of human endeavour is restricted exclusively to a few people who have the calling naturally.
A wider aspect of DNA mapping includes what is known as reading from the "Akashic Record", which has to do with perception of events at the point of astral or ethereal formation. The rule is that the nearer the event is to physical actualization, the clearer and more accurately it can be predicted, yet the timing may be hard to fix exactly. Rather, a terminology commonly used is "STC" or shape of things to come.
What is vital about DNA mapping includes the facts that the human blood contains every information about the peculiar history about everybody. They include data covering several cycles of physical embodiment as well as how long the individual has been on the long journey of the evolutionary process. Evolutionary process referred to here is not the physical one, but that of the spirit of man into a state of maturity; a process involving cleansing of encumberances and propensities which tie individuals in the sphere of matter. It is a process in which "dry bones" must take on new life again. The mystery of life can be decoded via DNA mapping, but it is not an activity for everybody.
Dr. Amirize is a retired lecturer from the Rivers State University, Port Harcourt.