Lessons From BBC Sting Reportage
Way back in 2007, Idris Abdulkareem, in his musical hey days, set the charts blazing with the number; 'Mr. Lecturer', — the ribaldry of the scholarly mentor that turned the female student under his care into some sexual fringe benefit. Abdulkareem's notes may have only made meaning to those acquainted with daily happenings, as it relates to female students' ordeal in the hands of lecturers in Nigeria's ivory towers.
As entertaining though as the lyrics and tune appeared, I could still flip back to the old English era of Geoffrey Chaucer, en route to Canterbury, in Chaucer's Prologue to Canterbury Tales. In what looked like a distant rebuke of the upright but humble pastor at some rural parish of his days in Catholic England, the litrary guru posed a golden query:" if gold rusts, what would iron do?"
Through the electronics and print, both Idris and Chaucer just re-echoed, by way of official documentation, the untold stories of female undergraduates of tertiary academic institutions. Now, the stunning documentary of the recent 'BBC Sting Reportage', has stung everyone into new restlessness over the loud silence on sex-for-mark scandals in our universities and other tertiary institutions.
This commendable journalistic endeavour, effectively beams light on a hidden menace. It reaffirms the fact that the condemnable practice has been around for ages and is more wide-spread and reckless as most care to admit. Unfortunately, it is being protected by conspiratorial silence and institutional conspiracy to protect the culprits on sickly peer esprit de corps.
The height of it is that lecturers now order their victims to book and pay for hotel space for their sexual excapade or fail them if they refused.
From the days of Chaucer in his Cantebury Tales, down to the era of Idris' musical adventures, the public had been hearing and reading the absurd details of what could best be described as an academic injustice to a folk. The BBC Africa Eye's lens has merely established a proof that the worrying sexual harassment (or sex- for-marks) of female students by male lecturers is a thriving but damaging practice in tertiary institutions across the nation. It is surely not a pretty one!
Like every research work that needs a sample to be able to draw a conclusion on its population, the two universities so highlighted, though not a good one for the image of their institutions, merely represent the entire tertiary institutions while the concerned lecturers represent their cohorts in the trade across universities.
While the Chaucers may have raised their pens, and the Abdulkareems, their voices, against this injustice without any remarkable attention drawn to their complaints, the finished work of the BBC Africa Eye team leaves the government and the general public inexcusable, should they fail to stem the tide at this critical moment.
The truth is that it is about time to redeem the female folk from the evil claws of the male lecturers who had considered them as their fringe benefits and had preyed on them all this while. That singular but bold act of reportage, as presented by the BBC team, is a reminder to perpetrators of the said evil and the likes, in our academic institutions as a whole, that the days of 'business as usual' as regards sexual harassment of female students, is over.
With sexual perverts — preying on students under their care, one wonders where lies the place of the maxim of loco parentis that automatically makes every educator a parent to students under his care. It is for this reason that the Deputy Senate President, Ovie Omo-Agege, said "the unique student-educator relationship of authority, dependency and trust should never be violated".
Sexual abuse of female tertiary students must be frontally attacked and stamped out. Universities should be centres of academic excellence, not bastions of sexual perverts."They owe a special fiduciary duty of care to students under their authority – students who trust and depend on them to shape their future career paths. It must therefore be extremely offensive to a reasonable mind where an educator treats students as 'perquisites' of his office," Orno-Agege insisted.
While the act remains a shame on our conscience as a people, the need to stop it has become imperative. Thus, the sexually harassed must see the window provided by this journalistic feat as a wake – up call to speak out in the event of future harassment. Actor Mhairi Morrison acknowledged this in his reaction to Sadie Jemmett's album, "Don't Silence Me", a music video aimed to be anthem for survivors of sexual assault.
"My hope is for my four-year-old niece to grow up into a world where if something bad ever happened she would know that she has a voice and would not be afraid to use it," Morrison said.
The writer, therefore, is of the view that Senator Ovie Omo-Agege's call to parents and youth to support enactment of effective law against sexual harassment in work places and educational institutions is even more apt now than ever. Hence, there is no need postponing till the evening, what the morning can achieve.
Sylvia ThankGod-Amadi

Nigeria, Not Ripe For Democracy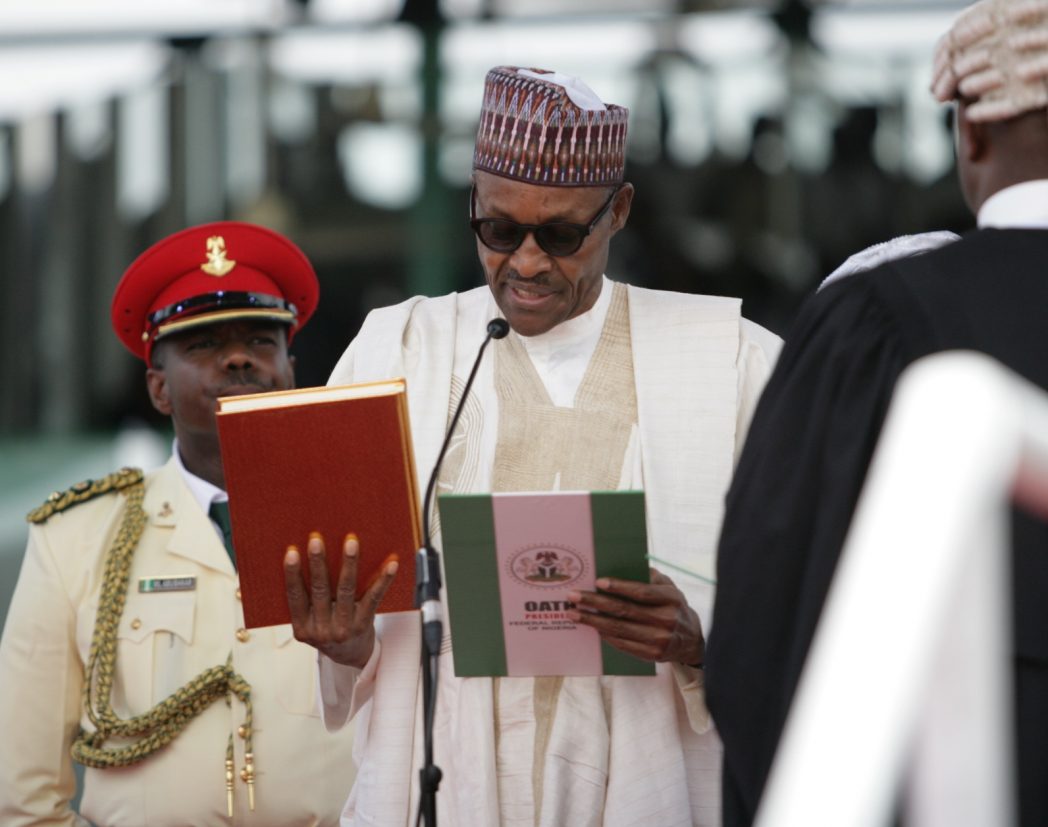 The word 'democracy' which has been mostly used, misused, confused and abused by many people for centuries and, in recent times, also badly maimed by most Nigerians in their understanding and application of it, especially since our return to it in 1999, is a concept whose understanding, as universally accepted, should ordinarily not herald any controversy.
Most people, particularly our leaders in Nigeria, and I dare say in Africa, use it in some ways only to fit their idiosyncracies, selfish, parochial end, they imagined it can be achieved through its practice. They push it down the throats of their people as if to say 'you asked for it and here it is' discountenancing the fact that it takes preparation and information massaged by quality institutions to make democracy and its practice possible and seamless in any country.
Democracy is not an orphaned child or a toddler that was born yesterday. As with most other concepts and human reality, it has its own history and parentage etched in known and universally acceptable minimum standards. Even though still evolving, some of these standards are sacrosanct and characteristic of what constitutes a democracy.
Democracy originated over 2,400 years ago in ancient Greece. The word "democracy" comes from two separate Greek words ('Demos': people and 'Kratia': rule); meaning 'Rule by the people', leadership that takes authority and legitimacy from the people.
Citizens of a democracy govern their nations through a proxy selected or chosen by them in the presence of information and working institutions to lead them.
Democracy is simply people's power to make a choice and determine who should lead or govern them for the attainment of certain fundamentals like the protection and promotion of their rights, as well as the protection of their interests and provision of welfare for them.
Democracy is about the people and for democracy to function properly in any country, it must ask and answer the following questions in the affirmative. The proper answering of these questions would determine whether indeed such country can or should practice democracy or choose other forms of government that would best suit their peculiarities:
Are the people 'educated' enough to make informed decisions without prevarications that are devoid of sentiments and biases such as religion, ethnicity, colour, tribe, sex and other intangibles not necessary for making informed decisions?
Are the institutions through which choices are made calibrated to be free, fair and incorruptible enough to only reflect the choices of the people at all times in Nigeria? Ask INEC and the process of nominating its chairman.
Are the people equally motivated to come out in their number to make their choices about who would govern them without being driven by unnecessary enticements provided them to so do? Reflect on what happened in Edo, Ondo, Ekiti, Osun States and even in the 2019 general election.
Are the people able to make choices without poverty as the chief consideration that influences such choices?
Are the people able to collectively share or have expectations from the candidates they wish to choose or have others choose from or simply have expectations of the process? Reflect on the standard of education in Nigeria and the unwillingness of people from where majority of the votes came from to go to school.
Is there a guarantee that the process of the people making their choices would not be thwarted by the activities of state actors like the military, the police and other law enforcement agencies, and even cult groups and gangs whose only interest is to sabotage the will of the people? This we have continuously seen in the various and several elections that we have had in Nigeria since our return to democracy.
Does everyone who is 'qualified' to make this choice of who should govern them have similar or near similar levels of information, intelligence, exposures and awareness that would enable him/her rationally assess the candidates for competency to lead and administer our common wealth?
Should the court as an institution be used to usurp the people's choice and will by always deciding for the people who to govern them through their very suspicious, frivolous and, in most cases, anti-people rulings that are based on technicalities to determine leadership for the people? It should be the people's choice and not the choice of the court as it were in democracy. Judges must not be allowed to, as a result of political recklessness and rascality, always determine who should lead the people. Today in Nigeria, politicians no longer care about the people's choice but bother most about judges' choice and do all what is necessary and possible, including but not limited to giving of bribes, to secure judgements in their favour to become the people's choice.
What really is the importance of 'structure' and 'godfatherism' in how the will and choice of the people are allowed to be?
Do all the candidates have similar levels of playing field that make it possible for them to be heard and seen so that choices can be said to be truly rational?
When you most rationally and critically answer these questions in Nigeria and in most African countries, placing them side-by-side our recent statistics in the world as poverty capital, a country with the highest illiteracy rate and out-of-school children, uneducated youths and adults, etc, you would, just like me, come to the conclusion that democracy cannot work in Nigeria today and that we should immediately seek an alternative form of government that would appeal to our peculiarities until, maybe, we mature and evolve enough for democracy tomorrow. But again, tomorrow is far yet near. Therefore, leadership now has a huge responsibility to bring the tomorrow that would make for the conditions precedent to good democratic practices guaranteeing good democracy, even closer today.
Akpotive is a Port Harcourt-based social reformer and activist.
Andy Akpotive

Quota System And Rise In Mediocrity
Each time the thought of restructuring the country is conceived, people are usually quick to think along the lines of regional divide, vis-a-vis enthroning true federalism where resource control is prioritized. An advocate of restructuring once said that Nigeria fared better when we operated as Northern, Eastern and Western regions than now.
They have refused to dig for reasons why this same federal system, which some have nicknamed dysfunctional unitary system, benefits countries like Ethiopia, USA and India, and yet it is considered counter-productive in Nigeria.
Luckily, the likes of Bayo Okunade, a professor of political science at the University of Ibadan, would always think differently. For such, unless some fundamental issues are addressed, the problems would persist with or without regionalisation.
And what could be more fundamental than education for all, women's right, child begging, parental irresponsibility, demographic growth, managing a multi-cultural, multi-ethnic and multi-religious society and bringing them into one community where they are all first and foremost, citizens before anything else.
From the speech of the Emir of Kano, Muhammadu Sanusi, on the occasion of Governor El-Rufai's birthday, held in Kaduna on Monday, one needs no interpreter to help figure out a diagnosis of Nigeria's problem, using the north as his sample population.
Without mincing words, the former central bank boss exploited the platform provided by the Kaduna State governor's birthday to highlight the indices for restructuring Nigeria, using the mathematical formula of substituting the north for Nigeria as a whole.
Although his emphasis was glaringly on the north, Sanusi was unequivocal on the eminence of destruction, should leaders fail to address the myriad challenges facing their subjects, which solution he insists neither rests on regionalization nor on quota provision, but hinges on education.
His position on the quota system and federal character policies as catalysts for the upsurge of mediocrity in the system as well as the relapsing into outright illiteracy by the citizens today, could not be hidden. He blamed the north for resting on their oarsis because of the quota system in place by which they hope to gain placement in the scheme of things
In his words, "we need to get northern youths to a point where they don't need to come from a part of the country to get a job. The rest of the country cannot be investing, educating its children, producing graduates and then they watch us, they can't get jobs because they come from the wrong state, when we have not invested in the future of our own children".
While the quota system came into being prior to Nigeria's independence in 1960, the federal character principle became officially recognised in the 1979 constitution. The implication of these was that issues of admission, recruitment, promotion and appointment became based on these principles.
Bearing in mind that the entity called Nigeria is an output of an amalgamated process, whose constituents can hardly jettison in a hurry, their individual differences vis-a-vis; culture, tongue, belief, etc, the federal character and quota system as enshrined in the constitution of Nigeria was designed to ensure equitable distributions of bureaucratic and political roles in the public service at federal, states and local government levels with pre-determined and inflexible result.
By design, the "federal character" principle seeks to ensure that appointments to public service institutions fairly reflect the linguistic, ethnic, religious, and geographic diversity of the country. It is purely to promote national unity and also to command national loyalty, thereby ensuring that there shall be no predominance of persons from a few states or from a few ethnic or other sectional groups in that government or in any of its agencies.
The main idea is to create conditions where no tribe is favoured above another, thus cementing in concrete terms, the unity of the entity so there would be no room for greed, avarice and jealousy. For this reason, Section 153(1) of the 1999 Constitution provided for a commission (Federal Character Commission), charged with the responsibility of monitoring the implementation of rules and principles proclaimed in federal character.
Regrettably, the federal character has become a euphemism for recruiting unqualified people into the public service. Perhaps, proponents of this policy did not put into consideration, what becomes of the slots of a particular locality or region in the event of no capable hand to fill in the blank spaces.
This I believe is the reason why Sanusi berated the north over continuous reliance on quota system and federal character to get jobs for its children at the expense of the other parts of the country who, he said, are " busy educating their own children and turning out graduates".
Like every derailed course that is tantamount to review, Sanusi believes that an expiry date awaites this well- intended but abused privilege. And for him, "a day is coming when there would be a constitutional amendment that addresses these issues of quota system and federal character. "The country is moving on, the quota system that everybody talks about must have a sunset clause". He therefore, advocates emphasis on merit against religion or tribe.
"You don't need to rise on being from Kaduna State or being from the North or being a Muslim to get a job, you come with your credentials, you go with your competence, you can compete with any Nigerian from anywhere. He maintained.
If I would read the lips of the traditional ruler, I would summerize his thought by stating that the days of potential did not help us so now is the era of credential. To hell with quota system, away with federal character. For efficiency and maximum productivity, let us revert to meritocracy.
Sylvia ThankGod-Amadi


In his book, I Paid Hitler, Fritz Thyssen, the German industrialist, points out the chief reasons for Hitler's failure to conquer Europe.
"Hitler had an unprecedented opportunity, such that no man will ever again be offered so easily, to create something entirely new. He knew absolutely nothing about economic matters, he could not fully understand his economic advisers. Hence, he believed that he alone was a great man, and all others were nonentity. He believed only in himself," he wrote.
This self-absorption of Hitler accounted in large measure for his defeat, like all those who believe only in themselves. Hitler shut himself off from the enrichment of spirit and intellect. That comes when we are not willing to receive what others have to give.
According to Chinua Achebe, "The problem with Nigeria is purely and squarely that of lack of leadership".
The three most important personal qualities are; imagination, courage and selflessness . A leader should have some core philosophy and belief against which he can judge important issues as they arise. Unless he has that bedrock to fall back on, the unexpected storms that blow up will toss him about like a cork. Leaders are people who do the right things; managers are people who do things right. Both roles are crucial but they differ profoundly.
Ralph Stogdill made it clear that an adequate analysis of leadership involves not only a study of leaders but also of situations. Oftentimes, due to arrogance in our leadership style, we portray disconnection instead of connection, discontact rather than contact and disaffection or disunity in place of affection and unity.
A Latin adage says, Nemo dat quod non habet (No one gives what he hasn't).
It is imperative to observe that there were lots of celebration in Colombia because government and Fare-Rebels struck a deal after 52 years of civil war. This peace deal was a reality since government swallowed its pride and sought for peace deal.
Even Britain, in order to sort out some of their differences under Prime Minister, David Cameron, voted for Brexit which made the Minister to resign. Prior to that, in 2014, Scotland had a referendum in which they decided to stay in Britain.
Similarly, America, on several occasions, has broken rules of engagement in order to free Americans held hostage in different countries. In some, they swapped prisoners, in others, ransom was paid. In the case of Iran, America returned up to $400,000,000 Iranian money seized in US.
In Yugoslavia, wars sprang up from ethnic skirmishes and engulfed the whole country which led to disintegration that resulted in seven republics.
Therefore, a sane leader must do everything within his power not only to maintain peace and harmony but also to protect his people even if it comes to negotiation. There is no time we need negotiation better than this moment. Afterall, it is not possible to win the war without winning the people.
Furthermore, whether we cherish it or not, Nigeria needs restructuring in all its ramifications. The structure as it stands now favours some parts of the country to the detriment of others.
In addition, government should examine its policies critically because some of them are not working. Can you imagine the cost of kerosene per litre now? This is a product used mainly by the impoverished. It is unfortunate that the less privileged are going through this harrowing experience.
Our federal lawmakers are the worst culprits. Rather than initiating bills that will solve the nation's myriad problems, they are engaging the executive arm of government in a superiority war. If they do not pad budget, they allocate huge budgets to themselves in the name of constituency projects.
One of the important lessons our politicians need to learn from leaders like late Nelson Mandela of South Africa is the need for team work. Some of the African leaders are often paranoid, that is, they suffer from siege mentality which makes them see every person as an enemy. Our politicians must imbibe the spirit of team work, even with their opponents in order to create synergy. Nigeria is bigger than APC, PDP, APGA, LP etc.
Mark Zuckerberg , the founder of Facebook, worth over $54 billion, recently came to Nigeria and was seen jogging on the street of Lagos without escorts. We learnt white man's language, table etiquette, dressing and means of transport. There is also an urgent need for us to learn their humility, simplicity and leadership.
Okoye writes from Port Harcourt.
Cornelius Okoye