Stop Undermining Police Status
Without going into the history and evolution of the Nigeria Police Force, there is a need to examine its declining status in the past 50 years. There was a time when state security service, regardless of such nominators as NSO, DSS, etc, was a part of the Police, known as E department or special branch. Current Economic and Financial Crimes Commission (EFCC) had its personnel drawn from experienced operators of the Criminal Investigations Department (CID), especially those with university degrees in law, economics, banking and finance, etc.
The police traffic unit was quite a smart and agile unit whose functions were taken over by federal road safety agency. Similarly the mobile police currently operate as a para-military force whose personnel rarely see themselves as belonging to the conventional police. The international police section is more of a diplomatic outfit, aligned to EFCC, DSS and the Central Criminal Registry. Perhaps, the police band still remains involved in music and ceremonial occasions.
There has been a systematic dilution of the status of the old Nigeria Police Force, to such an extent that some police men and women put on their uniforms only when they get to their stations for duty. The current engagement of the military in internal security operations with Crocodile Smile, Pythons Dance and Atilogy Dance seems to suggest that the Police need more friends and support. Many Nigerians are skeptical about such intrusion into civil security.
A recent controversy with regards to recruitment exercise into the police is an issue which sends a signal of possible conflict of interests somewhere. While the chairman of the Police Service Commission (PSC) and the Inspector-General of Police (IG) are not seen to be working together in harmony, the situation creates an image problem for the Police generally. If there is any ambiguity with regards to roles, responsibilities or division of labour, such should please be resolved so that image of the Police is not undermined.
A more disturbing factor reducing the status of the Police is the rent and debt collecting role which some police personnel have undertaken. The Police have a duty to advise complainants bringing civil cases to them, to seek redress in a civil court. But some police personnel collude with complainants to treat civil cases such as debt disputes, as criminal ones, involving detaining people who should not be detained. There have been cases where rent, business and debt disputes are cleverly recorded in crime diary as malicious damage or conduct likely to cause breach of the peace, to justify detaining a debtor.
Much of the erosion of the status of the Police had been brought about by the demeaning activities of some police personnel. This also includes the shameless behaviours that we see daily at road check points. A situation where weapons are used to intimidate road users, including drivers of commercial vehicles, cannot be described as performance of lawful duties. While poor remuneration in public services and the declining value of the naira are frustrating factors, the image of the Police should not be brought into disrepute through acts of indiscipline by its personnel.
An additional factor which has seriously undermined the status of the Police is the privatization of the services of police personnel. It is an open secret that police officers and men lobby quite seriously to be posted to beats considered juicy. Such beats include rigs and flow stations of oil companies where the team of security personnel is fed very well by the companies, apart from other gifts and benefits. Similarly, serving as orderlies to senior politicians and state officials can bring additional money and power to some police personnel who are lucky to have such postings. Other colleagues get jealous.
Much of the clamour for the creation of state police or neighbourhood watch had arisen from the over-stretching of the strength of the Police through the private and commercial deployment of available personnel. Not enough police manpower remains available to serve the public. Another factor undermining the image of the Police is the attitude or operational patterns of the Special Anti-Robbery Squard (SARS). Personnel of that special unit behave as if all Nigerians are violent criminals. They are known to get involved in matters far from robbery just as they are associated with crude and uncouth behaviours.
A situation where members of a supposedly disciplined establishment allow themselves to be hired and used for partisan political errands, allows that they be regarded as thugs. It has become difficult for patriotic Nigerians to see the Police as friends who deserve help or hints. In a similar way, there also appears to be little coordination between the Police and other security agencies.
Proliferation of various security outfits including the Civil Defence Corps also adds to the devaluation of the status of the police. There is some concern in the existence of many security and gun-carrying outfits, especially where there is a growing intrusion into police duties and spheres of operation. It has become difficult to know when one is dealing with the Police, political thugs, robbers or other groups of macho-men, wearing different uniforms.
The Police should revive or intensify frequent local lectures for its personnel, especially the rank and file, whereby various experts can be invited to address the men. Rising complaints of degree holders serving as NCOs needs to be addressed to grade them properly, not frustrate them.
Dr. Amirize is a retired lecturer from the Rivers State University, Port Harcourt.
Bright Amirize

Had the story originated from a different source, it would have been difficult to believe it. Had it been seen only on the social media; it would have been easy to discard it and regard it as one of the fake news circulating on the social media every day.
But coming from a respected retired army general, an elder statesman of high repute and having been carried by notable dailies, including The Tide, it must be a credible story that should be analyzed and acted upon.
The truth is that this is not the first time Rtd General Theophilus Dajuma is raising alarm over the unabating killings and general insecurity in the country, especially in the North. In 2018, he had called on people of Taraba and other Nigerians to rise and defend themselves against ethnic cleansing.
"You must rise to protect yourselves from these people, if you depend on the Arm Forces to protect you, you will all die. "This ethnic creasing must stop in Taraba, and it must stop in Nigeria. These killers have been protected by the military, they cover them and you must be watchful to guide and protect yourselves because you have no any other place to go.
"The ethnic cleansing must stop now otherwise Somalia will be a child play.
"I ask all of you to be on your alert and defend your country, defend your state", he said.
Typical of the current government at the center, the warning was dismissed as false alarm and Danjuma called all manner of derogatory names. Two years later, the former defence minister is sounding the warning again. He alleged that the Army was working with President Muhammadu Buhari to grab lands from its original owners in the North, South, East and West and give same to Fulanis from West Africa and beyond and that if citizens do not rise up now to defend themselves and fight for their ancestral homes, they would regret it in future.
In his words, "The Nigerian Army under Buratai is working with President Buhari to grab lands from indigenous Nigerian owners and give it to Fulanis from West Africa and turn indigenous Nigerian people and land to modern-day Fulani colony". He said using Boko Haram, herdsmen and the military, a jihad war is being waged against citizens of other ethnic nationalities by the federal government, repeating the call that citizens should rise up and fight for their lives and land before it is too late.
These are indeed weighty, scary, strong worded statements which must not be treated with levity. An Igbo adage has it that if a child is crying and pointing at a particular direction, if his mother is not there, his father will be there. A man of Danjuma's standing cannot be saying all these from the blues. He must be privy to some confidential information about what is going on in the country which ordinary citizens do not know. Recall that former President Olusegun Obasanjo made a similar insinuation when he alleged that Boko Haram was an instrument of "Fulanization" and "Islamization" agenda of the current administration.
As usual, the Presidency, the military and those in government will tell Nigerians to disregard the warning. But much as we would want to listen to the federal government and believe that it has the best interest of the entire citizens at heart, realities on the ground tend to strongly support Danjuma's claims. The daily killings across the country, the chasing away of people from their ancestral homes, allegedly with the help of military personnel sometimes, and taking over of these lands by Fulanis are pointers that something is indeed cooking. Major cities in the country are today filled with young people from the North East, North Central, Southern Kaduna and other places who lost their homes as a result of Boko Haram activities, farmers/herdsmen clashes in their various communities. Many of these people who were involved in different farming activities have turned to house helps, keke and okada riders in order to eke out a living. Many others with similar stories are taking refuge in Internally Displaced Persons (IDPs) camps across the country with slim hope of returning home.
It is, therefore, expected of government to sincerely analyze the rtd General's statement and act positively on it in the interest of the country. If I may borrow a portion of Matthew Hasan Kukah, Catholic Bishop of Sokoto Diocese's homily at the burial of Michael Nnadi, the 18 years old seminarian whose life was cut short by Boko Haram terrorists, "Nigeria needs to pause for a moment and think. No one more than the President of Nigeria, Major General Muhammadu Buhari was voted for in 2015 on the grounds of his own promises to rout Boko Haram and place the country on an even keel. In an address at the prestigious Policy Think Tank, Chatham House in London, just before the elections, Major General Buhari told his audience: "I as a retired General and a former Head of State have always known about our soldiers. They are capable and they are well trained, patriotic, brave and always ready to do their duty. If am elected President, the world will have no reason to worry about Nigeria. Nigeria will return to its stabilizing role in West Africa. We will pay sufficient attention to the welfare of our soldiers in and out of service. We will develop adequate and modern arms and ammunition. We will improve intelligence gathering and border patrols to choke Boko Haram's financial and equipment channels. We will be tough on terrorism and tough on its root causes by initiating a comprehensive economic development and promoting infrastructural development…we will always act on time and not allow problems to irresponsibly fester. And I, Muhammadu Buhari, will always lead from the front."
Many analysts have said that Nigeria is at a collapsing point; it is like a ship sinking deeper into the sea every day and it can only be saved by true governance at all levels of government, justice, equity and fair play, saying no to corruption, oppression, suppression, nepotism and favoritism and treating all citizens equally, irrespective of their religion, tribe or political affiliations. If we continue to rob Peter to pay Paul, or consider some ethnic group, religion or trade union more important that others, we may not have a peaceful, united, developed country of our dream.
Calista Ezeaku

Why Alpha Students Serve Average Students
Everyone is a genius. But if you judge a fish by its ability to climb a tree it will live its whole life believing that it is stupid – Albert Einstein
Many have the belief that the rich are crooks, but there are far more people who are honest, hard working and are not crooks.
A child's most important teachers are his parents who provide the foundational building blocks of education. Parents celebrate a child's first words, also teach them to count, walk and read and ride bicycle. Parents always prepare their children for the worst. Parents interact with their children every day and consciously or unconsciously, they have a huge and powerful impact in shaping their lives. Every child is a genius but unfortunately, their ingenuity may not be recognised by the education system. Most parents know that a child's true genius is found in his dreams. We see a glimpse of it in early age.
The business of education is seen as a big industry in the world, impacting the lives of people. The step in making changes in our lives starts with a change, a shift in context, change in our perspectives and the filters we use to process information.
Good grades and academic success can be a double-edged sword. Being lauded as an A-student on the track to corporate success may only open a few doors and help what colleges and universities anoint as the best and brightest graduates. There is more to a rich and wonderful life than the white-collar job you leave school well qualified to do. The real world is not about your grades because there are existing games where different rules apply.
The future belongs to those who can strongly embrace change, see the future and anticipate what it needs and respond to different opportunities, challenges and passions. I believe that a child's genius is his dreams. Creating a conducive environment in which your child can discuss his or her dreams is an important exercise. Be patient to listen to all he has to say. Bring down yourself to be friends with him as to make him trust you enough to open up to you. How well you understand him will enable you guide him more appropriately.
Rich people also go broke because, all over the world, there are millions of retirees many of whom were once rich but now live in fear of outliving their retirement savings. It is insane to say to your child "Go to school and get a job" when jobs are being shipped overseas or replaced by advancements in technology. It is insane to say your house is an asset when it is really a liability. It is insane to invest for long term in the stock market when professional investment firms are using multi-million naira computers to invest in the short term.
Education focuses on content which includes reading, writing and arithmetic. But rather be based on context. The reason why many persons are poor and remain poor is because they have poor context which includes thoughts, beliefs, values, choices, etc. It is also the reason why many lottery winners are soon broke. People with a middle-class context don't get rich because, instead of investing, they just consume more. They buy expensive houses, take nice vacations, drive expensive cars and spend money on higher education.
Greatness is often a reflection of a person with high emotional intelligence. Emotional is equated with success intelligence because successful people are successful at managing their emotions, especially in stressful situations. Many people grow up physically but fail to grow up emotionally. Most adults are still little kids on the inside. They go to school, get a job and the little kid inside them shows up. Years pass and a day comes when they wonder what happened to their lives. They've worked for years with nothing to show for it; lack of emotional development that often hinders adults in the real world. They spend their lives doing what they want to do rather than doing what they need to do. Nothing they do would seem to work. Things that would ordinarily work for every other person hardly works for them. Even if such person takes first in a job interview, he is never taken; rather the next person or even the least performer gets picked.
Generosity is the key to success; most successful entrepreneurs are generous because they plan to create job opportunities for people. The real issue between the rich, the middle class and the poor is focus. The poor and middle class focus on their incomes, how much they earn.
Education is not about equality, it is also not about being fair. The reason parents attach importance to their children's education is because they know that it has the power to give their child advantages in life. Financial education should be seen as an important part of that and teaching your child that money gives unfair advantage. Explain the different types of income and why understanding the differences among them is important.
In creating an active learning environment in your home, you are giving your child a huge and unfair advantage. With a strong financial education, your child will have the freedom to pursue his dreams.
Harry wrote from Port Harcourt.
Favour Harry

Ogoni Clean-Up: Matters Arising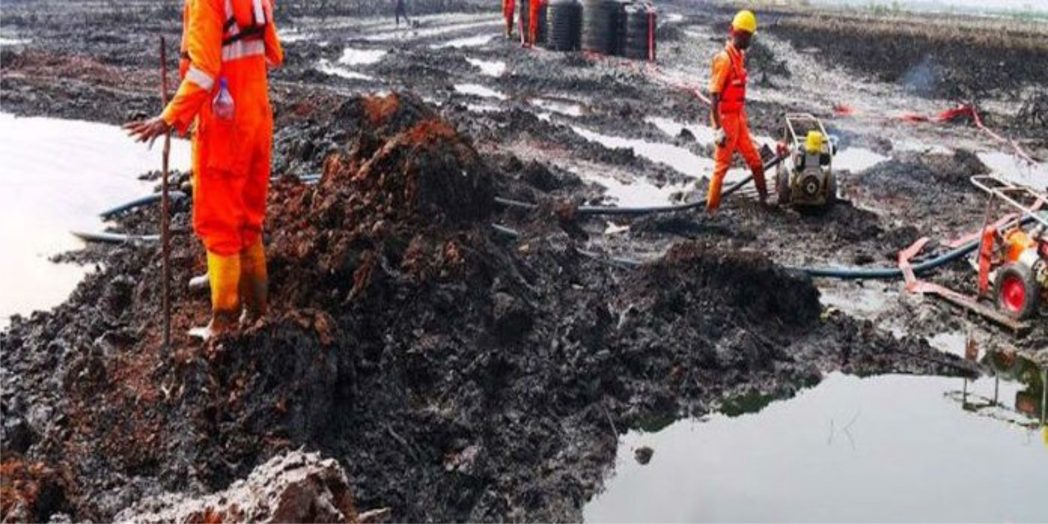 Issues relating to crude oil exploration and its aftermath are not peculiar to Nigeria. There are and will always be matters arising from crude oil exploration and its attendant exploitative consequences. The world over, there have been several occurrences of crude oil spillages which, of course, is unavoidable for as the error factor remains an undetachable human element.
Interestingly, some large-scale oil spillages have inevitably occurred in some oil-bearing nations which comparatively are technologically sophisticated than Nigeria such as Kuwait, Saudi Arabia, Mexico, Iraq and Iran. Though, some of these spillages were alleged to have resulted from human sabotage; for instance, the case of Kuwait, during the Gulf War where retreating Iraqi forces deliberately destroyed oil facilities in January 1991 causing very large scale spillages without justifiable reasons. However, there are instances where spillages have also occurred due to equipment failure.
There are also cases where some spillages have occurred from maritime accidents; for instance, the biggest occurrence was the Gulf of Mexico oil spill and BP oil spill, the Deepwater Horizon oil spill. The accident occurred in April, 2010 as a result of equipment failure. Another was the Ixtoc I Oil Well at the Bay of Campeche, off the Gulf of Mexico, which occurred from the collapse of an oil well operated by the Mexican Petroleum Company, Pemex. It is on record that an estimated 140 million gallons, almost 10,000 to 30,000 barrels of crude oil was spilled into the sea for a period of ten months. The list of mishaps in this regard is intimidating but the fact remains that the management of the aftermaths of these mishaps by these countries has always been resolved amicably and the original status of their ecosystem remediated accordingly.
Here in Nigeria, oil spills occur very frequently though some experts like the Zonal Director, South-South, National Oil Spill Detection and Response Agency (NOSDRA), Mr. Cyrus Nkangwung, have attributed some of these recurrences as a result of human sabotage. According to him, the year 2019 recorded over 295 cases of crude oil spillage in Rivers State alone. This represents an average of 29,012 barrels of crude oil spillage into the environment. This is grossly alarming by all standards. The challenge here is what are the strategies used by other oil producing countries with histories of major oil spills that enables them to effectively tackle the devastative effects and efficiently remediate their environment without the hullabaloos usually associated with the Nigerian situation.
A case readily in sight is the issue of the Ogoni Bill of Rights which, among others, sought the remediation of Ogoniland and to restore its flora and fauna devastated after many decades of oil exploration and exploitation. It is no longer news that by the year 2011, the United Nations Environment Programme (UNEP) released the findings of a painstaking research commissioned by the Federal Government of Nigeria to carry out a comprehensive environmental assessment of oil impacted sites in the region of Ogoniland and to recommend suitable remediation actions based on the findings.
The present administration led by President Muhammadu Buhari GCFR as part of his presidential electioneering campaign in 2015 promised the Ogonis that the UNEP report will be implemented as soon as he was voted into power. In a bid to fulfill that promise, the Vice President, Prof. Yemi Osinbajo, presided over the kickoff of the implementation of the Ogoni clean-up exercise at Bodo in Gokana Local Government Area of Rivers State on the 2nd of June, 2016.
In his flag-off speech, the Vice President promised that the implementation of the project would be done strictly in line with the recommendations of the UNEP report beginning with the provision of potable water for the people. This is because the report states that the underground water has been grossly contaminated with benzene, making it unsafe for consumption especially at Ogale in Eleme Local Government area. The report also states the need to build good health facilities to cater for the people, and also to construct a Center of Excellence, among others. In all these, the Rivers State Government seems to have been consistently sidelined in every ramification.
This scenario paints the picture of a sympathizer crying more than the bereaved. No doubt, the effort of the Federal Government cannot be totally undermined. The question is; is it morally and administratively justified for the government at the center to sideline the State government whose responsibility it is to directly plan and cater for the people at the second tier of governance? Or should this obvious slight on the corporate personality of the Rivers State Government be sacrificed on the altar of loyalty to the ruling political party?
If the Federal Government is sincere to the implementation of the UNEP report on Ogoniland why is it that, to this day, no potable water, health facility or the construction of the Center of Excellence has been provided since 2016 that the programme was flagged off? There is a saying that you can tell a blind man that there is no oil in his soup but you cannot tell him there is no salt and pepper. Every indication points to the fact that the programme is being implemented by the dictates of the ruling political party at the center and not by the recommendations of the UNEP report.
In an attempt to exonerate the Hydrocarbon Pollution and Remediation Project (HYPREP), its co-ordinator, Dr. Marvin Dekil, in his goodwill message to the leadership of the Movement for the Survival of Ogoni People (MOSOP) on the celebration of Ogoni Day held on the 4th of January, 2020, said "in my solidarity message to the Movement for the Survival of Ogoni People (MOSOP) to mark the 2019 Ogoni Day celebration, I promised that remediation contractors were to be mobilized to sites later that January and I am happy to announce to you that that promise was kept and today remediation contractors are working on 21 lots across the four local government areas of Ogoniland. In spite of the communal and environmental factors that stood in our way, work has progressed appreciably".
Dekil went on to say "We have taken a step further since the UNEP report narrows the provision of potable water to only impacted communities by signing a Memorandum of Understanding (MOU) with the Rivers State Ministry of Water Resources and Rural Development to rehabilitate moribund state water facilities in Ogoniland in an effort to expand access to potable water".
On the issue of providing health facilities for the people, the Project Coordinator said "In like manner, we have also reached an understanding with the State Ministry of Health to use its facilities in the health impact study as recommended by the UNEP report.
"In the incoming days, we shall launch our third medical mission to Ogoniland for the people, especially those who, for lack of funds, have lived with their health challenges for too long. The mission will cater to general health services and surgeries both minor and major".
Recently, the Executive Governor of Rivers State, Chief Nyesom Wike CON, GSSRS, POS Africa, bared his mind on the matter while playing host to the Minister of Environment, Dr Mohammed Mahmoud Abubakar, at Government House, Port Harcourt. He pointed at the unnecessary politicization of the programme as the reason for its failure and advised the Federal Government to, as a matter of urgency, reverse its alienation of the State government and include relevant stakeholders if it is serious with implementing the programme.
Governor Wike further advised the Federal Government to stop engaging incompetent contractors in the name of party loyalists and endeavour to adopt an all-inclusive dialogue with relevant stakeholders to move the programme forward.
The time has come for the Federal Government to take a bold step toward reversing the present lopsided implementation of the clean-up programme and include the State government and other stakeholders to ensure the overall success of the scheme. It is not out of place for the Federal Government to also take a look at other models used in other oil producing countries where there have been occurrences of oil spills and successful remediation and, if possible, adopt relevant sections that can form a better template for the Nigerian situation.
Time has also come for HYPREP to show more seriousness and commitment to the implementation of the programme. Potable water, health facilities and building the Center of Excellence meant for the people of Ogoni as recommended by UNEP should be moved from the planning stage to the stage of actualization. No more promises but actions.
Godam is of the Rivers State Ministry of Information and Communications.
Eric Godam