Need To Maintain Our Institutions
Nigeria is a sovereign nation and all hands must be on deck to maintain its sovereignty. To achieve this, a number of infrastructural developement must be put in place. The ideology of sovereignty of any nation is to make things possible for the citizens. Since Independence till date there has been slow pace of development in the country. This is as a result of nonchalant attitude of the leaders in government and some citizens when projects are awarded for execution. Often times, when it comes to solving problems for the masses what you hear is that there is no political will to enforce the policy. One wonders the kind of political will our leaders need before things are put in place. The deposit of mineral resources in the land of Nigeria is a good omen for national development.
The education sector has been drifting from its original aims and objectives. This is because the system is no longer meeting the expectations of the nation. In any sovereign nation, education is the door way of achieving purposeful development. Through research works in education, other sectors are managed effectively and efficiently. The falling standard of education caused by neglect of the sector has caused emigration of Nigerian students to neighbouring nations, thereby, denying our educational institutions funds to upgrade their facilities. Today, most of the leaders and well-to-do in Nigeria send their children and wards to Ghana, the US and the UK for university education.
It is true that no nation is an island. But that does not mean we should abandon our country for foreign facilities.
Indeed, the power or energy sector is one of the sectors begging for massive improvement and upgrading of facilities. The federal government has said so much about improvement of power in the country. Yet no meaningful achievement has been recorded. And if the government is ready to improve power in Nigeria, there is no need for the federal government to budget for generators for Aso Rock or government buildings. That is suspicious! In Nigeria, generators have taken over the power sector. And so each time generators are mentioned in the budget there is need for doubt. Over the years, Nigerians have been complaining of poor power supply in the country. And to many the cry against epileptic electricity supply is waste of time. All the processing and manufacturing industries use electricity from generators to power their machines. But in some countries of the world there is constant supply for decades. No wonder some companies are relocating to neighboring countries where electricity supply is relatively constant. Recently, there was bidding for electricity facilities in the country. There is no need for further delay in ensuring efficiency in the power sector. Therefore, power should not be toyed with, if Nigeria wants to be one of the biggest economies in the world. Everyone needs electricity in Nigeria.
Nigeria has been known as a developing nation for many years now and has not achieved tangible development, due to some nefarious activities of some persons in government and outside government. Nigeria has a wide road network but yet the roads in the country are in deplorable state, which gives room for questions. Nigerians enjoy pot holes-free roads in UK, the US and other nations of the world. But when road projects are awarded to some of them to construct as it is done in foreign nations, some siphon the funds or use poor quality materials to construct roads in the country. Today our federal roads are begging for reconstruction and rehabilitation, because they are very bad. And those who do the shoddy jobs are applauded and more multimillion projects are awarded to them to continue the bad jobs. Something has to be done to stop the ugly trend of events in the country. Because the roads are bad, motorists take the opportunity to charge commuters heavily. This also has led to high cost of commodities and has weakened the purchasing power of many Nigerians . Indeed, most of the staple foods we eat in the country are imported from foreign nations. For instance, Nigeria depends on imported rice till date when there are arable lands for rice farming in the country. Abakaliki rice is still under peasant farming system till today because government has not taken any proactive measure to improve rice farming in the country. There is need for concerted effort by all to change the state of things in the country.
Health for all has been a long time slogan which no one wants to sing or recite again because of the inability of the government to deliver health services to the people. It is still very sad to hear that Nigerians can only get better medical treatment abroad. Why? Nigeria has the resources that could make her health system the best in the world. Today, cancer screening machine is rare to come by in the country. Few months ago there was outbreak of Lassa fever in some states of the nation. And it was a difficult task to get treatment, because the machine to screen a victim's blood sample is only in Benin. And it was reported that Lassa fever was first noticed before independence of our dear nation.
Indeed, today we fund foreign health system and they keep on growing faster than ours. Almost every government functionary receives his or her medical check up abroad. That is why our health sector is dying even when we have professionals to make it work. It is high time our leaders pondered anew to change some things. The national and state assemblies should enact laws that should make the government to improve its facilities. Over dependence on foreign institutions when we need to improve and develop the ones we have is a serious threat to democracy. Therefore, there is need for government at all levels to embark on an aggressive campaign on infrastructural development in the nation. Nigerians can enjoy the best if there is honesty and selfless service to humanity.
Ogwuonuonu wrote in from Port Harcourt.
Frank Ogwuonuonu

The Tomfoolery of RIVLEAF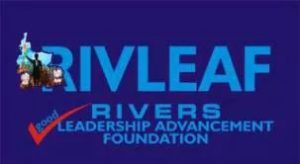 There indeed seems to be no end, as far as nay sayers are concerned, in the quest to frustrate the efforts being made by the Rivers State Government to ensure that the spread of the coronavirus in Rivers State is reasonably checked.
On a daily basis, this becomes more apparent to the chagrin of genuinely concerned people of the State.
Although it is not a surprise that RIVLEAF, supposedly a pressure group has always announced itself as a purveyor of ill-contrived negative information, its latest attempt to dismiss a genuine alarm raised by the Rivers State Government regarding a foreseen build-up to a declaration of State of emergency in the State, has further exposed the membership of the organisation as persons with cowardly and sychophantic intentions.
At a time like this, when the whole world is still baffled over the COVID-19 pandemic, which has not only exposed even the hitherto world super powers in all spheres of their existence, but has so made it clear that everyone must be involved in order to check the pandemic, all RIVLEAF has to offer is an attempt to discredit the world acclaimed efforts of the Rivers State
Government under the leadership of Governor Nyesom Wike to ensure that the coronavirus does not get to the stage of Community transmission in the State.
It is indeed an irony of faith, that people who say they're a pressure group do not actually know what it means to be a pressure group. They do not know, for instance, that one key role of a pressure group in the development of a society is to provide specialised and expert information to the government and explain government policies to the understanding and benefit of the general public. Thus they are an important link between the government and the people.
This explains their choice of caption, "Governor Wike Needs Help", and the fact that rather than address in cogent terms the issue at stake, all they could do is to seek to raise irrelevant issues to cause rife between the President and the Governor, and with his Deputy.
What is really "funny and disturbing" about a clear statement that there is "a plan to declare a state of emergency in Rivers State? And, rather than categorically state what makes it funny and disturbing, all Onyeche Nnatah Peters could say is that Governor Wike "boasted that he was beyond the reproach of the Federal Government and, could do and undo as he so wishes".
This statement in itself is a confirmation of the Governor's proclamation of a plot to declare a state of emergency in the State, for reasons that have to do with Wike being seen as somebody who must be dealt with. The question is, for what reason?.
The most clear answer to this question is that from the point he started preparing to be the Governor of Rivers State, through his first tenure, and about a year into his second tenure, Governor Nyesom Ezenwo Wike had had to accept the peculiarities of Rivers State in the present State of affairs in the country, and had adjusted to the point of being able to provide good governance to Rivers people as minimally as possible in the face of unrelenting and determined efforts to frustrate him.
This is why every step of governance he has taken has turned out to be timely, and lauded in the given circumstance it is taken by all well-meaning public globally, especially as it relates to the COVID-19 pandemic, which the world knows is a new virus, hence decisions to combat it are mostly taken based on the exigencies of the moment. This is, of course, knowing the peculiarity of the virus as it relates to Nigeria, and Rivers State in healthcare delivery.
To say the least, Governor Wike has been setting the pace in steps taken to contain the coronavirus across Nigeria: amongst others, he was the first to set up an Interministarial COVID-19 Committee, the first to set up a palliatives committee, first to declare border lockdown, etc.
Even in the face of clear attempts to sabotage his efforts, Wike had been undeterred towards ensuring that the State does not get to Community transmission of the virus as is the case with some States. Beyond this determination to give good and transparent leadership to a people who understand his every step, and so are fully behind him, what else can the likes of RIVLEAF blame Wike of?
If the membership of RIVLEAF are truly of Rivers origin, and have the State at heart, they should be in a better position to appreciate the kind of development the State has recorded in the last five years.
Therefore, seeking to forment trouble where there's none, such as between the Governor and his Deputy, Dr Ipalibo Harry-Banigo, is a wasteful venture. This is because Rivers people have come to know what the interest of RIVLEAF is, and it has nothing to do with the overall interest of Rivers people.
Soibi Max-Alalibo
SA on Media to the Hon Commissioner for Information and Communications
Rivers State
May 21, 2020.

Dakuku Should Stop Playing To The Gallery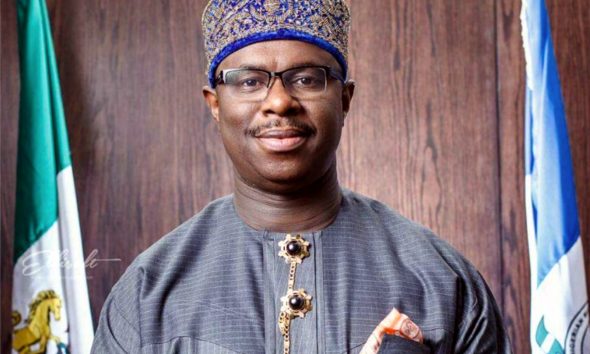 Sociologists have what they call "Looking Glass Theory". The crux of this theory is that people are prone to naming others, or something, by what they truly are, or what they have in store as experience.
For someone whose dream to be governor had been scuttled severally because of his unpopularity ,one can easily understand where Dakuku Peterside is coming from.
In his veiled attempt to be one of those who "came out openly to oppose Governor Nyesom Wike" at this point in time he exposed himself as a political toddler.
 All over the world today, well-meaning people are joining hands with their governments to check the spread of the pandemic.
Unfortunately, it is in this context that Dr Dakuku Peterside has displayed his lack of knowledge of the key ingredients of governance at crisis periods.
The need for law and order at all times, more so in crisis periods as the COVID-19 pandemic has instituted globally, compels governments  to take painful but necessary actions to save lives.
Thank God Dakuku Peterside supports "the Governor to ensure that the state is free from Coronavirus", but how he expects this to come to fruition if people disobey directives put in place at will, raises a huge question mark.
In the light of  his latest condemnation of the Governor's order to demolish two hotels found to have flouted a lockdown directive, Dakuku has again displayed his penchant for grandstanding.
Maybe he should learn some lessons from the role played by the  Minister of State for Petroleum, Timipre Sylva who attracted Federal presence  to Bayelsa State during this period eventhough he belonged to the opposition in home State.
Dakuku's stance in the face of an affront on an Executive Order which resulted in the demolition of two hotels in Eleme yesterday, without  considering the true circumstances that led to the demolition questions his citizenship as a Rivers son.
He should know what it means  to attack people authorised to perform legitimate duties under an  Executive Order.  Dakuku would not have declared genuine people-oriented actions by Governor Wike as "destructive" if he was well informed.
Rivers people are not foolish enough not to know that but for the stringent proactive measures put in place to check the spread of the virus by Governor Wike, the State would have entered community transmission like some other States in the Country.
Dakuku Peterside should therefore desist from the temptation of endangering the lives of the people he pontificates to care for, knowing that every act has its day of reckoning.
Soibi Max-Alalibo,
SA on Media to the Hon Commissioner
Ministry of Information and Communications
Rivers State.
May 11, 2020

Austin Tam-George: An Intellectual Prostitute Let Loose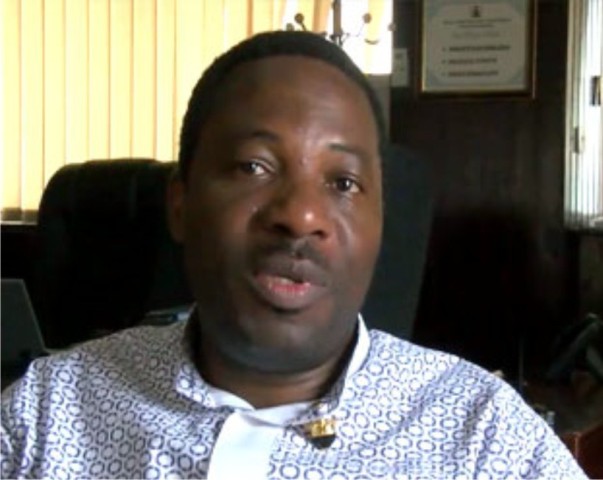 Austin Tam-George has consistently been biting the finger that fed him because he is an intellectual prostitute.
He looks for every available opportunity to lampoon Governor Nyesom Wike in order to impress his paymasters as a paid hack without conscience.
Someone like Austin Tam-George does not have the moral standing to discuss governance because his tenure as Commissioner for Information in Rivers State was a monumental failure.
A man who used his first month in office as Commissioner to throw 2O Rivers indigenes who were earning a living in the Ministry as casual workers into the unemployment market surely loves Rivers State.
Perhaps Austin Tam-George's patriotism also led him to seize the monthly imprests meant for Departments in the Ministry.
Maybe he should explain to Rivers people and the those he is serving why a Commissioner should arm twist Heads of Parastatals under him to make monthly returns to quench his voracious appetite for money.
Was it not his kinsman in one of the parastatals that engaged him in a verbal warfare along William Jumbo Street in Port Harcourt that helped to tame his unquenchable taste for money?
His grouse with Governor Wike is because the over inflated and bogus proposals he made under the guise of upgrading the State Media Houses without recourse to the Bureau for Public Procurement were turned down by the governor who insisted on due process.
Austin Tam-George was quoted as saying that he will never forgive Governor Wike for not allowing him dupe the government.
The likes of Austin Tam-George are always available for the highest bidder that is why his recent outburst should not be taken seriously.
When he was looting the money generated by parastatals under him he never remembered United Nations and European Union.
As the proverbial dog that eats the bone hung on his neck, he milked the media houses dry before he was sacked from the State Executive Council.
He should know that the record of monies siphoned from the Media houses are still in the archives and will be released if he dares to make any more noise.
If Governor Wike did not retain him in his cabinet because he lacked character is it enough to look for any slightest opportunity to impugn his integrity?
Those who live in glass houses should not throw stones. A word is enough for the wise.
Paulinus Nsirim, Commissioner for Information and Communications, Rivers State
May 11,2020.