Nigeria's Budget And Fundamental Incompatibility
The 1999 Constitution of the Federal Republic of Nigeria,as amended, imposed on the people by military juntas preceding the on-going democracy made general election a quadrennial event similar to that of the United States of America, and specifically pegs inauguration of governments on May 29 every four years too.
Incidentally, it pre-arranged appropriation bill or budget after the civil year calendar; reckoned from January 1 to December 31 according to Gregorian calendar. By this conflicting arrangement, the federal and state governments present budgets to their respective legislative bodies at the end of every year for passage.
By synchronizing the civil year pattern rather than the nation's or respective democratic calendar, most incoming administrations may continuously encounter crisis in the first year in office with usual laments of empty-treasury against outgoing administrations as witnessed over times,on account of continuum in government.
This notion imperatively accounts for the strict reliance on independent financial-year calendar by financial and other corporate bodies for operations distinctive from civil year merely observed for record purposes.
Emphatically, any government that is scheduled to round off its tenure in May 29 has no business with appropriation bill for the residual periods of the year. A well-structured government should logically, correspondingly run its calendar alongside the year's budget from inauguration date and not necessarily adopting a civil calendar except if fittingly inaugurated in January. Apparently, this is a mismatch which over the years has frustrated new governments from starting strong after inauguration.The endless wailings by newly-inaugurated governments over empty-treasuries and consequently, patching up till the passage of another year's budget, patriotically calls for sober reflection.
At the moment, the only government expediently, albeit uncalculatingly, designed to possibly escape the constitutional abnormality is the government of Anambra State on account that by its present democratic template, perhaps providentially, a new administration or democratic calendar begins in February. Thus, a new governor controls the budget from day one unlike many others alongside the federal government where outgoing incumbents get a full year appropriation bill despite few months left to sign out.
Then, where the incumbent too ran but lost out, the rest will be history. The weird blow has always produced unchanged consequence; squandermania. Possibly, this accounted for President Muhammadu Buhari's dirge on assumption of office over empty-treasury and couldn't appoint ministers till end of that year. Ditto on some state governors. The arrangement unknowingly, buoy up re-contesting and outgoing governments operate profligately, diverting and writing off allocations earmarked for new administration's capital votes munificently than Father Christmas.
The remedy is simple. Appropriation bill should synchronically run as financial year based on respective inauguration dates as a substitute to civil year calendar. With the variation, no elected leader could trespass to allocation earmarked for incoming administration, be it at state or federal level. As long as May 29 remains the nation's democratic calendar whilst appropriation bill runs in a civil year, it will continuously lead to catastrophe. The gaffe has depressingly affected both incoming governments from opposition and ruling parties but usually covered-up under 'party-affairs' especially where outgoing government contributed to the election victory of the incoming one. Incidentally, the helpless society at large suffers it in the long run.
Undeniably, any scenario where an administration secures a year's appropriation bill but plunders it in its remaining five months, incidentally, the fifth month of the whole year will certainly not augur well but put the incoming government in a tight corner in the remaining months except, to bank on supplementary budgets, that's if the treasury is not in red. The political system should provide a template with realistic protective mechanism to public funds.
To conclude, it is absurd and incompatible for a government to run a civil year against the democratic calendar. The political system had better adopt protective strategies than remedial approaches which impede developments and service delivery. As the legal regime is characterized by sundry lacunas and inconsistencies that make prosecution of corruption cases cumbersome, preventive mechanisms remain the pragmatic options in checkmating the shortfalls.
Umegboro, a public affairs analyst, wrote from Lagos. umegborocarl@gmail.
Carl Umegboro

Curbing Violence In Our Society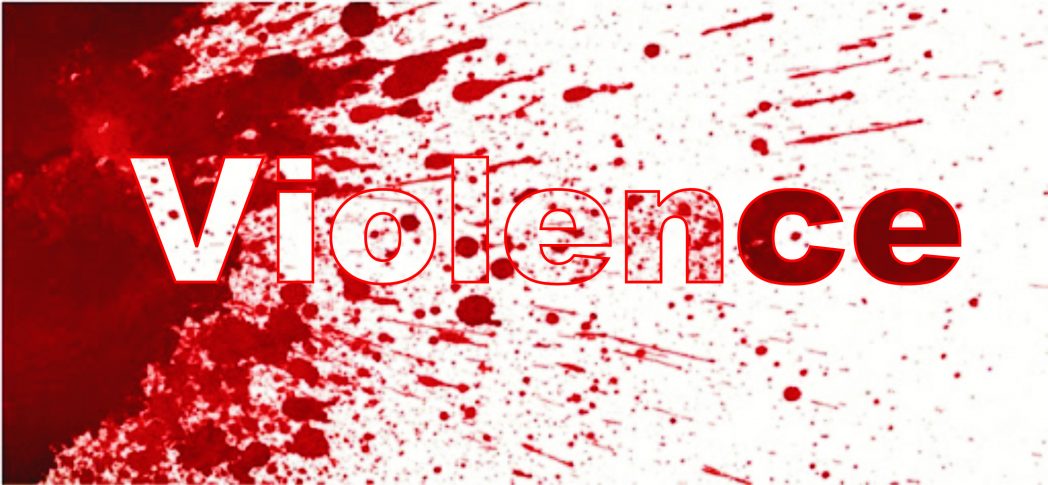 The Oxford Advanced Learners Dictionary defined violence as "a behaviour involving physical force intended to hurt, damage or kill someone or something".
The above definition describes what goes on in our society on daily basis. Terrorism, robbery kidnapping and all kinds of social vices have characterized our society. Youths are no longer concerned with creativity and thinking about the future. They no longer worry about dreaming great dreams and aspiring after great minds and role models. What they are after is criminality.
Even our higher institutions are not spared. They are culpable of all kinds of negative behaviour.
In those days, students in higher institutions were regarded as future leaders with a desire for excellence. Many of them hardly involved in crimes and were considered as epitome of morality. But today, that has changed completely. Students now abandon the purpose of their stay in the various schools and engage in cult activities that usually unstill in them the tendency to commit crime. They have gone dangerously far to be involved in kidnapping, assassinations, evil theft and all manner of crimes.
The question many people readily ask is what has led to this abysmal state of degeneration of our youths? Why do youths commit crimes without qualms? Why do our students, particularly those in higher institutions not interested in studying anymore but rather take to crime as a way of life?
The answer to the above questions are not far-fetched. It is simply greed, the love for money and a breakdown of moral values.
One good thing education does for a society is the preservation of moral values and the promotion of good conduct. When education cannot guarantee the existence of these virtues, the result is what we have at hand.
What then are the solutions to these problems that have the potentiality of ravaging our society? The first step is the improvement of our education system, I mean the quality of education we offer our children.
As I said earlier, in those good days, crime rate was low largely because education then was qualitative. But today, I think the high crime rate is attributable to the low quality of education in the country. Therefore, the government has to focus properly on this sector and invest massively in it.
Another solution to violence in our society is what we all know about but have demonstrated weak will to execute, especially the government. That is, the creation of jobs for our youths. There is no country where joblessness does not result in higher crime rate. And so, Nigeria cannot be an exception. if our government does not create jobs, it risks being plagued by crimes and the youths are the most vulnerable group in this respect. One way jobs can be created is for the government to gradually hand over the economy to the private sector to run while it concentrates on its traditional role of regulating the economy.
Another solution to violence is good governance. This point is being emphasised in virtually every discussion on this subject. When governance is free of corruption and deemphasises materialism, its effect will show positively on the society. Our nation is too corrupt and about 90 percent of the corruption is perpetrated by those in power. Our leaders must show good examples. This would impact positively on youths and reduce the crave for illegal accumulation of wealth.
Youths should be engaged in various programmes to be fashioned by the government and voluntary bodies in order to divert their attention from crime and other forms of wrong-doing. Football competitions and other sports tournaments could be organised for our youths so that their minds could be engaged.
Parents have a huge role to play in all these. The Bible says in Proverbs 22:6: "Train up a child in the way he should go and he will not depart from it". I think this is a big challenge to parents. Parents ought to play their God-given roles effectively to train their children while they are young.
I believe everyone should be involved in checking violence in our society. The responsibility of doing this must not be left to the government alone. Everyone must be involved lest it may consume us.
Siko wrote from Port Harcourt.
Furotubo Siko

The Evil Of Child Marriage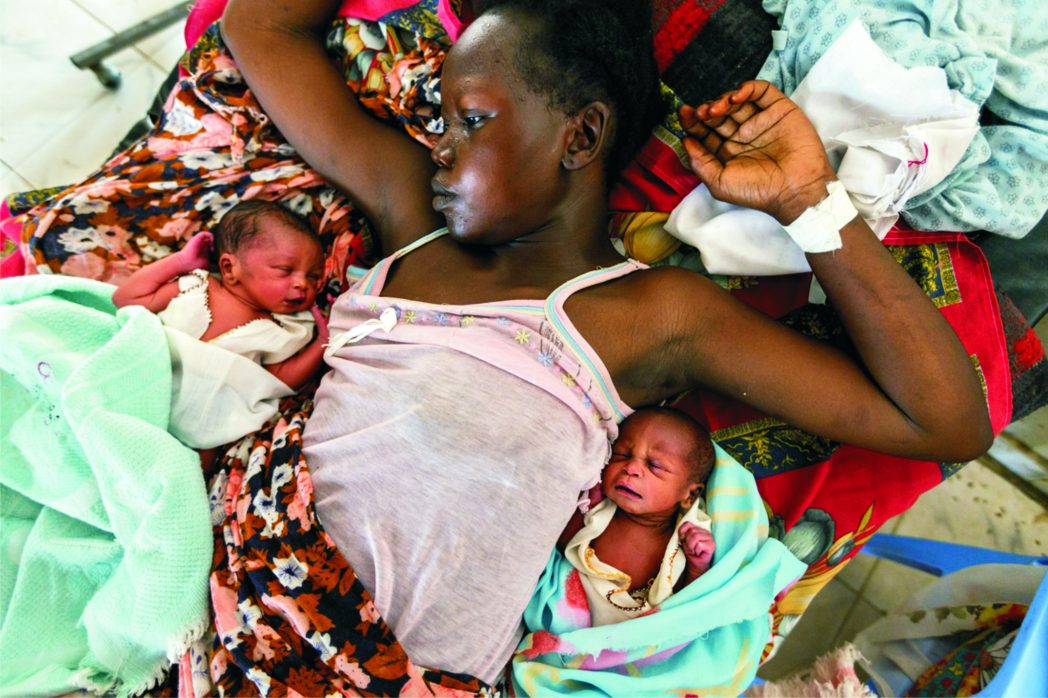 The protest that was led on social media on the bill passed on child marriage by senators speaks volumes of the quality of our lawmakers.
It scares and totally shocks me that the most populous black nation in the world which prides itself as the giant of Africa would not think about passing a law ensuring that every child should be compulsorily enrolled in school. A very alarming number of children today are in the streets hawking or are being abused, raped or are married to men and women who should be protecting them.
Child marriage has negative impact on one's health. It sets victims on a path that often leads to a life of servitude and poverty. They suffer severe widespread and systematic human rights abuses. Yet the source of injustice they suffer is hidden in the shadows of debates on international development.
Statistics reveal that each year 1.5 million girls grow into adolescence and many end up as child-bride. It is shocking to discover the proportion of the problem and to understand its impact on the fortune of the child and its opportunities in life. It also affects the longevity of the child.
The menace affects both sexes but girls are particularly affected as they form majority of the victims. Their overall development is compromised, leaving them socially isolated with little education, skills and opportunities for employment and self-realisation and these leave the girl-child more vulnerable to poverty.
Child marriage is now widely recognized as a violation of the child's rights which is a direct form of discrimination against the child who as a result of the practice is often deprived of its basic right to health, education, development and equality. This will destroy human potentiality and reinforces gender inequalities globally. It is subjecting young girls and exposes them to early pregnancy and childbirth.
Furthermore, child marriage reinforces the subordination of women to men unduly and it impedes the progress towards the realization of the United Nation's 2015 goal of Universal Primary Education.
Nigerians have to realize the danger of this threat early marriage has been recognized to the extent that over half of girl-children are married before they are 18.
Research has shown that West Africa alone has the highest incidence of child marriage. The practice is also widespread across sub-Sahara Africa and Pakistan where many children marry at very tender age. Given the devastating effect of this threat, I have come to the conclusion that early marriage is indeed the worst injustice against the girl-child. This is because it aborts her education and keeps her in perpetual ignorance. It also dehumanizes her.
It is widely believed that only 2 percent of married girls between the ages of 15 and 19 in Nigeria are in school compared with 69 percent of unmarried girls. Underaged girls are denied the opportunity to realize their potential through education and many of these girls will be condemned to lives blighted by poverty, illiteracy and hopelessness.
A critical examination of the problems shows that the lack or absence of education for the child is at the root of the problem. If female children and perhaps their male counterparts are given free and compulsory education how will they be available for marriage?
Children are our future and when they are traumatised it affects their prospects and that of the nation. It will lead the next generation into indiscipline, prostitution and low self esteem.
If we must address this problem, then we need an integrated global campaign that will bring the issue to limelight. Any country where this problem is prevalent must articulate strategy to solve it. Since no nation is an Island, all affected countries can collaborate and come up with common agenda to contain it in order to save the girl-child from early marriage.
We must understand that child marriage amounts to child abuse and must stop outrightly. But this form of human abuse can only stop if government all over the world put all necessary machinery in place to make life meaningful for their citizen.
Also, this is the time for us women to stand up with one voice against this modern-day slavery. I think we all should put hands together to fight this evil and ensure that our constitution is not amended to accommodate it. It is indeed a crime against humanity.
Finally, we must eliminate this problem through a massive campaign of education for all. Also, governmental organizations (NGOs) in the country must mobilize against this ill that plagues our society.
Black wrote from Nekede, Imo State.
Maureen Black

Nigeria, Not Ripe For Democracy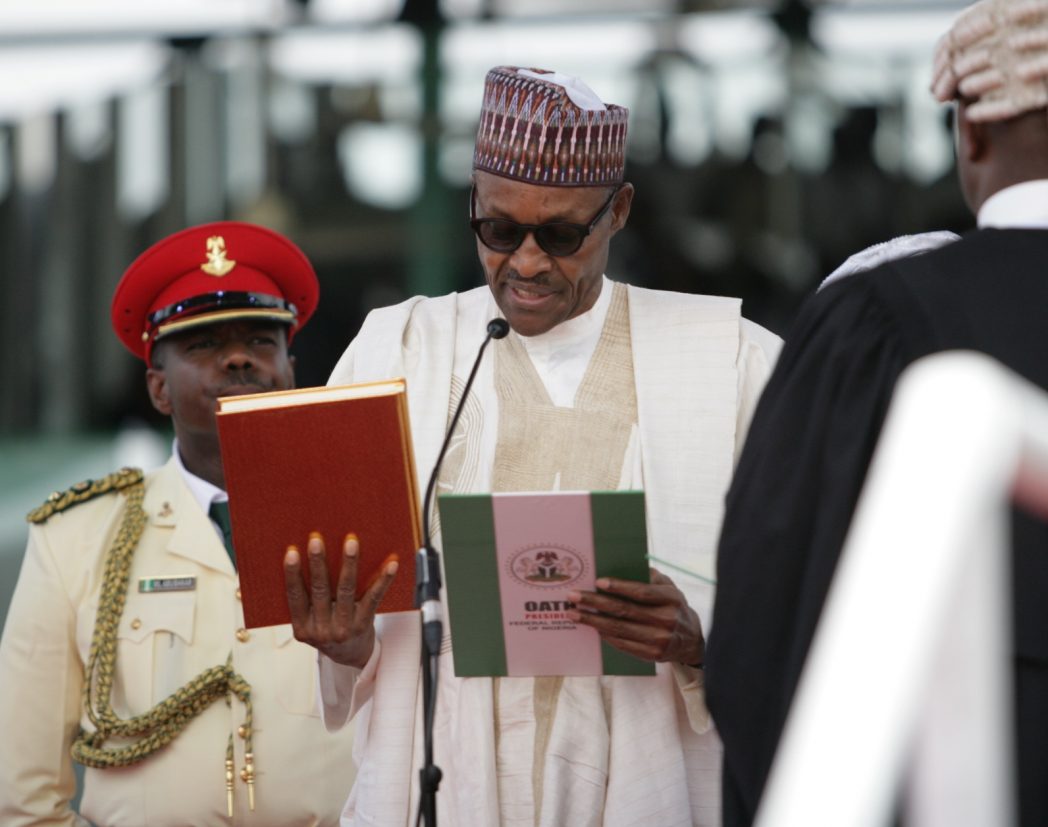 The word 'democracy' which has been mostly used, misused, confused and abused by many people for centuries and, in recent times, also badly maimed by most Nigerians in their understanding and application of it, especially since our return to it in 1999, is a concept whose understanding, as universally accepted, should ordinarily not herald any controversy.
Most people, particularly our leaders in Nigeria, and I dare say in Africa, use it in some ways only to fit their idiosyncracies, selfish, parochial end, they imagined it can be achieved through its practice. They push it down the throats of their people as if to say 'you asked for it and here it is' discountenancing the fact that it takes preparation and information massaged by quality institutions to make democracy and its practice possible and seamless in any country.
Democracy is not an orphaned child or a toddler that was born yesterday. As with most other concepts and human reality, it has its own history and parentage etched in known and universally acceptable minimum standards. Even though still evolving, some of these standards are sacrosanct and characteristic of what constitutes a democracy.
Democracy originated over 2,400 years ago in ancient Greece. The word "democracy" comes from two separate Greek words ('Demos': people and 'Kratia': rule); meaning 'Rule by the people', leadership that takes authority and legitimacy from the people.
Citizens of a democracy govern their nations through a proxy selected or chosen by them in the presence of information and working institutions to lead them.
Democracy is simply people's power to make a choice and determine who should lead or govern them for the attainment of certain fundamentals like the protection and promotion of their rights, as well as the protection of their interests and provision of welfare for them.
Democracy is about the people and for democracy to function properly in any country, it must ask and answer the following questions in the affirmative. The proper answering of these questions would determine whether indeed such country can or should practice democracy or choose other forms of government that would best suit their peculiarities:
Are the people 'educated' enough to make informed decisions without prevarications that are devoid of sentiments and biases such as religion, ethnicity, colour, tribe, sex and other intangibles not necessary for making informed decisions?
Are the institutions through which choices are made calibrated to be free, fair and incorruptible enough to only reflect the choices of the people at all times in Nigeria? Ask INEC and the process of nominating its chairman.
Are the people equally motivated to come out in their number to make their choices about who would govern them without being driven by unnecessary enticements provided them to so do? Reflect on what happened in Edo, Ondo, Ekiti, Osun States and even in the 2019 general election.
Are the people able to make choices without poverty as the chief consideration that influences such choices?
Are the people able to collectively share or have expectations from the candidates they wish to choose or have others choose from or simply have expectations of the process? Reflect on the standard of education in Nigeria and the unwillingness of people from where majority of the votes came from to go to school.
Is there a guarantee that the process of the people making their choices would not be thwarted by the activities of state actors like the military, the police and other law enforcement agencies, and even cult groups and gangs whose only interest is to sabotage the will of the people? This we have continuously seen in the various and several elections that we have had in Nigeria since our return to democracy.
Does everyone who is 'qualified' to make this choice of who should govern them have similar or near similar levels of information, intelligence, exposures and awareness that would enable him/her rationally assess the candidates for competency to lead and administer our common wealth?
Should the court as an institution be used to usurp the people's choice and will by always deciding for the people who to govern them through their very suspicious, frivolous and, in most cases, anti-people rulings that are based on technicalities to determine leadership for the people? It should be the people's choice and not the choice of the court as it were in democracy. Judges must not be allowed to, as a result of political recklessness and rascality, always determine who should lead the people. Today in Nigeria, politicians no longer care about the people's choice but bother most about judges' choice and do all what is necessary and possible, including but not limited to giving of bribes, to secure judgements in their favour to become the people's choice.
What really is the importance of 'structure' and 'godfatherism' in how the will and choice of the people are allowed to be?
Do all the candidates have similar levels of playing field that make it possible for them to be heard and seen so that choices can be said to be truly rational?
When you most rationally and critically answer these questions in Nigeria and in most African countries, placing them side-by-side our recent statistics in the world as poverty capital, a country with the highest illiteracy rate and out-of-school children, uneducated youths and adults, etc, you would, just like me, come to the conclusion that democracy cannot work in Nigeria today and that we should immediately seek an alternative form of government that would appeal to our peculiarities until, maybe, we mature and evolve enough for democracy tomorrow. But again, tomorrow is far yet near. Therefore, leadership now has a huge responsibility to bring the tomorrow that would make for the conditions precedent to good democratic practices guaranteeing good democracy, even closer today.
Akpotive is a Port Harcourt-based social reformer and activist.
Andy Akpotive