A Second Chance For Fashola 
When he emerged from obscurity as the favourite of Asiwaju Bola Tinubu, then incumbent governor of Lagos State, not many persons gave him a chance, least of all residents of the bustling metropolis of Lagos. He sooner became governorship candidate of then Action Congress (AC) in 2006.
"Who is he? Where is he coming from? Where did Tinubu get this man from?" were some of the fundamental questions that characterised his emergence as the AC governorship candidate. As events later divulged, his choice by Tinubu was not misplaced, as the duo would later be addressed by the sobriquets — The Pathfinder and The Actualizer.
Babatunde Raji Fashola, as the thirteenth governor of Lagos State, had achieved so much. Some looked quite ordinary; but for the simple fact that people had lived with their impossibilities for decades in Lagos before his regime meant that they were not ordinary, after all.
Subsequent to his outstanding performance as governor of Lagos State and as an intensely loyal party supporter, President Muhammadu Buhari appointed him minister in 2015. He was put in charge of the ministry of power, works and housing, a task considered too daunting for one person to take on. Consequently, his debut performance fell below par.
Surprisingly, the former governor was one of 14 ministers from Buhari's first term who were reappointed last month by the president for his second term administration. During the official inauguration of the 43 ministers on Wednesday, August 21, 2019, the president announced that Sale Mamman would head the ministry of power.
Regardless, Fashola still held on to the ministry of works and housing, with Abubakar Aliyu declared as the minister of state for the ministry. With this appointment, Fashola has been divested of his three-in-one portfolio which weighed heavily on him and was responsible for his lacklustre accomplishments.
As works and housing minister, he will certainly be faced with challenges one of which is to give careful attention to housing and construction of roads in his second ministerial journey. Housing provision and road infrastructural development suffered a huge setback in his last tenure because of his focus on power.
With the timely eradication of power from his schedule, the former Lagos State governor will no longer be extenuated if he fails to strategise better and devote more energy to his assignments and facilitate the completion of many of the major road projects in the country.
The truth is the lack of early and regular maintenance of our roads have increased accident rate and elevated criminal activities nationwide. But beyond the completion of roads within appropriate time, a new innovation in financing road development projects is long overdue.
Equally critical is housing. This sector under Fashiola's watch deserves special attention. It is time the federal authorities considered seriously getting involved in social housing which is the global trend. If this novel development is put on ground, substantial impact by the ministry will be made on Nigerians.
Addressing the issue of allocation of houses to beneficiaries to undermine the activities of speculators who profiteer and sabotage the process is imperative. Also, Nigerians deserve a functional mortgage to enable them to take up space in housing schemes across the country.
Since after Buhari's re-election in March this year, some Nigerians and real estate experts have been clamouring for the separation of the ministry of power, works and housing to enable the government concentrate on the three critical sectors of the economy. With a partial disengagement done, it is expected that issues in the sector will be addressed.
The combination of the three huge sectors into one ministry was one of the biggest mistakes of the Buhari's administration's first tenure. Following the error, obstacles in the sector, especially housing and roads, were inadequately undertaken.
But with the imperfect unbundling of the ministry, the construction industry will benefit since its initial encumbrance has been taken away. If things will be done properly, now is the time for Minister Fashola to take stock of all federal road projects and housing schemes across the country and give them the mandatory consideration.
Those uncompleted housing estates may now be built. We need to give necessary publicity and professional involvement to those projects that are unknown to professionals in the industry. Thus, the structural conditions of houses in the various housing schemes have to be examined. Some of them are of low quality such that when occupants move in, they are faced with early maintenance crisis.
The predicaments of housing and construction industry in the country seem so complicated or compounded that they defy conventional approach. Deep ratiocination and strategy might not solve them except through a radical means that will require a strong political will which one is certain Raji Fashola might want to demonstrate to justify his undeserved second chance.
Arnold Alalibo

Amidst bogus titles ranging from "The Giant of Africa, Economic Hub of Africa, etc, attributed to our nation Nigeria,  many of her citizens are locked up in poverty. There's also a conspicuous low human development despite the abundant human and natural resources the country is endowed with.
Worried by this development, a semantic scholar, Richard Eke Imade, took time to explore key initiatives taken by Japan in its quest for development.  In his research article on Japan's development experience,  published in 2016, Imade had wondered why a  replication of similar transformative initiatives in Nigeria remains elusive.
Like every other concerned Nigerian, Imade has refused to come to terms with what he considers an  inability of Nigeria's successive post-independence leaders to leverage on numerous learning opportunities inherent in Nigeria's history.
Definitely, the resercher isn't alone in his world of thought, as his work literally portrayed the worries of many who may not have had the opportunity to pen down their thought for a wider readership.
Come to think of it, the country's access to mainstream and alternative development paradigms through decades of development cooperation, obviously had gotten the potential  to build a strong, cohesive and prosperous nation.
No doubt, the extractive political and economic institutions foisted on the country by its post-independence leaders, colonial legacy and political instability, coupled with mono-economy, policy inconsistency, widespread corruption, among other factors, as outlined by the scholar, may have accounted for its inability to learn from the development milestones of other developed nations.
No need too to argue that the placement of selfish interest above the public's by the country's past leadership may have imensely relagated it to the supposed dark  corner it has remained, howbeit, we will remain a people most miserable should we continue to dwell in our past without using it to chart a pathway for our future.
Haven realized that poor leadership, persistent instability, over-dependence on crude oil, among other factors were responsible for the current abysmal performance of Nigeria in key development indicators, translating this  knowledge into a capacity for meaningful development outcomes, becomes imperative.
After all, the economic expansion of the developed world in the last two centuries has been based on an explosion of knowledge about what can be made, and how. Goods and services are made by stringing together productive capabilities – inputs, technologies, and tasks – just as words are made by putting letters together.
Suffice it to say that countries with greater variety of capabilities can make more diverse and complex goods, just as a scrabble player who has more letters can generate more and longer words.
The writer thus posits that the current Nigerian leadership must negotiate the country's development within the currents of contemporary realities, eschewing those conducts that undermined inclusive prosperity.
Today,  the entire world talks about Japan. This is so because the  Japanese government played a vital role by  creating an enabling economic environment which was evident   in complementing  the development of superior production and enterprise systems by Japanese industry.
Japan's great and unbelievable fast technological and industrial breakthrough started when it banned the importation of articles into the country.This means that Nigeria's resolve to ban  certain import goods may well pay off someday.
Even though some econmic analysts consider the import ban strategy  a good initiative by the CBN,  positing that  it will  inspire local production and automatically impact on the nation's Gross Domestic Product (GDP), we still may not rule out governmental attitude towards its implementation as a major determinant of  the level of result to be expected.
All the same, what Japan's experience demonstrates with great clarity is that  problems arising from efforts geared at fixing cracked or dilapidated system should propel  the masses to greatness instead of deterring them.
While it is hoped that President Buhari's administration's  strategies to revive the country's ailing economy in this dispensation, on the other hand, the role of the state has become more profound. Such roles must include charting a strategic direction for the country.
States are also expected to aggregate and align national development aspirations with private interests, removing socio-cultural impediments such as those associated with gender, ethnicity etc while strengthening others such as occupation or community-based cooperatives and other grassroots initiatives through appropriate legal and social interventions.
Sylvia ThankGod-Amadi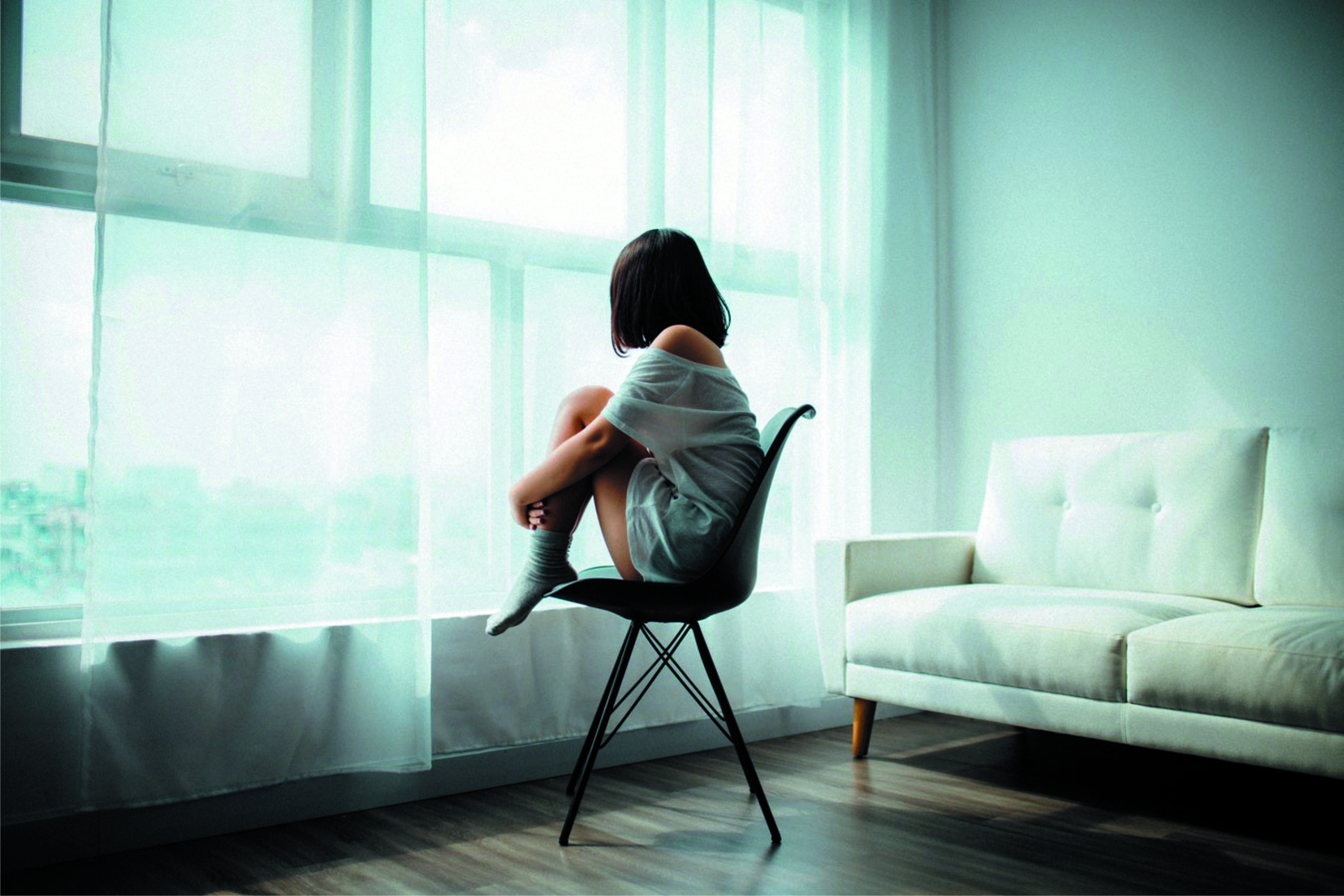 There is no doubt that depression has become a worrisome problem in our society today. To be down in the mouth is a syndrome that clouds a depressed man. Following the syndrome, one would say that depression is a dreaded illness which every human being would never want to experience. Or, to put it mildly, it is better imagined than experienced.
It is a feeling of serious loss of hope and dejection. It is a serious medical condition in which a person feels very sad, hopeless and unimportant and is often unable to live a normal life. This illness negatively affects how one feels, the way one thinks and even how one acts.
This illness can decide just to invade anyone's life at any point in time when given the opportunity. It comes as a threat and bedevils its victim. At a point in a person's life when self-doubt creeps in due to situations and circumstances, a door of opportunity is open for depression.
Like an African proverb says "The frog does not run at noon except it is being chased by something or it is chasing something". So is depression. Depression doesn't just appear in someone's life except something attracts it in. Many factors attract depression. At the initial stage, it could be of little or no concern to the individual until it gets to a disturbing point.
One factor that causes depression is failure. This factor affects almost every human being. When an individual fails to achieve a goal, attain a certain height in life or still, could not get their dream job, could not study their desired course in school and many more, this could cause depression, leaving the individual low-spirited and dejected. Sometimes, the individual becomes anti-social.
Another cause of depression common in young ladies is body shape. More often than not, most young ladies dislike their body shape, especially those who feel that they are not as curvy or sexy as their friends. With that belief, they begin to withdraw slowly from their friends, live their lives in isolation and, before long, depression sets in.
Financial challenges and poverty may also be a cause of depression that cannot be overlooked. When people lack the finances to get what they want and live in some comfort, it becomes a cause of concern for them. This situation alone leaves the individual prone to depression.
Serious ill health, more often than not, also leaves the sufferers low-spirited and in perpetual sadness, always thinking if there would ever be a way out.
At other times, depression is triggered by maltreatment and abuse; physical abuses such as husbands battering wives and vice versa. Similarly, boys raping girls, women maltreating their maids, to mention a few. The victims of these fall into depression and would not want to associate with people or become suddenly withdrawn.
It is important to note that this illness comes in many stages and once it exceeds two weeks, it becomes clinical, needing serious medical attention, as experts have advised.
Depression comes with many symptoms. It comes with signs like feeling of sadness and dejection, isolation, behavioural changes, loss of pleasure or interest in most activities, changes in sleep, appetite, and energy level, frequent mood swings, lack of concentration and even thoughts of suicide.
Such illness causes its victims to venture into unthinkable things like indulging in hard drugs, contemplating suicide with the delusion that they may find solace there. Studies have suggested that factors responsible for depression may cause changes in brain function, including altered activity of certain nuclear circuits in the brain.
A popular saying states that, "No one climbs the ladder with his hands in his pocket'. Victims of depression need not relax thinking it would go the way it came. They should reach out to people and stay connected to them or seek help from experts such as doctors or psychologists.
Embracing positivity or becoming optimistic is also the way to go. There is the need for them to think about themselves in a fair and realistic way. Always do your best to recognize your goal when you achieve it, always turn your attention to something positive. Indeed, one can also make the best of one's misfortune or misadventure.
However, there is no best way out of depression. And suicide is definitely not an option at all. The thought of suicide is defeatist and evil. The one and sure way out is the way that works for you. Even your thought pattern is a treatment for depression; so, find your way out by being open and make conscious efforts to seek expert help.
It is said in religious circles that a closed mouth is a destiny foreclosed. So please, if you are suffering from depression, speak out, if you know someone who knows someone that is depressed, help them know that the solution to their problems or state of health is not far to seek.
Opara wrote from Captain Elechi Amadi Polytechnic, Port Harcourt.
Charity Opara

Sanitising Rivers Housing Estates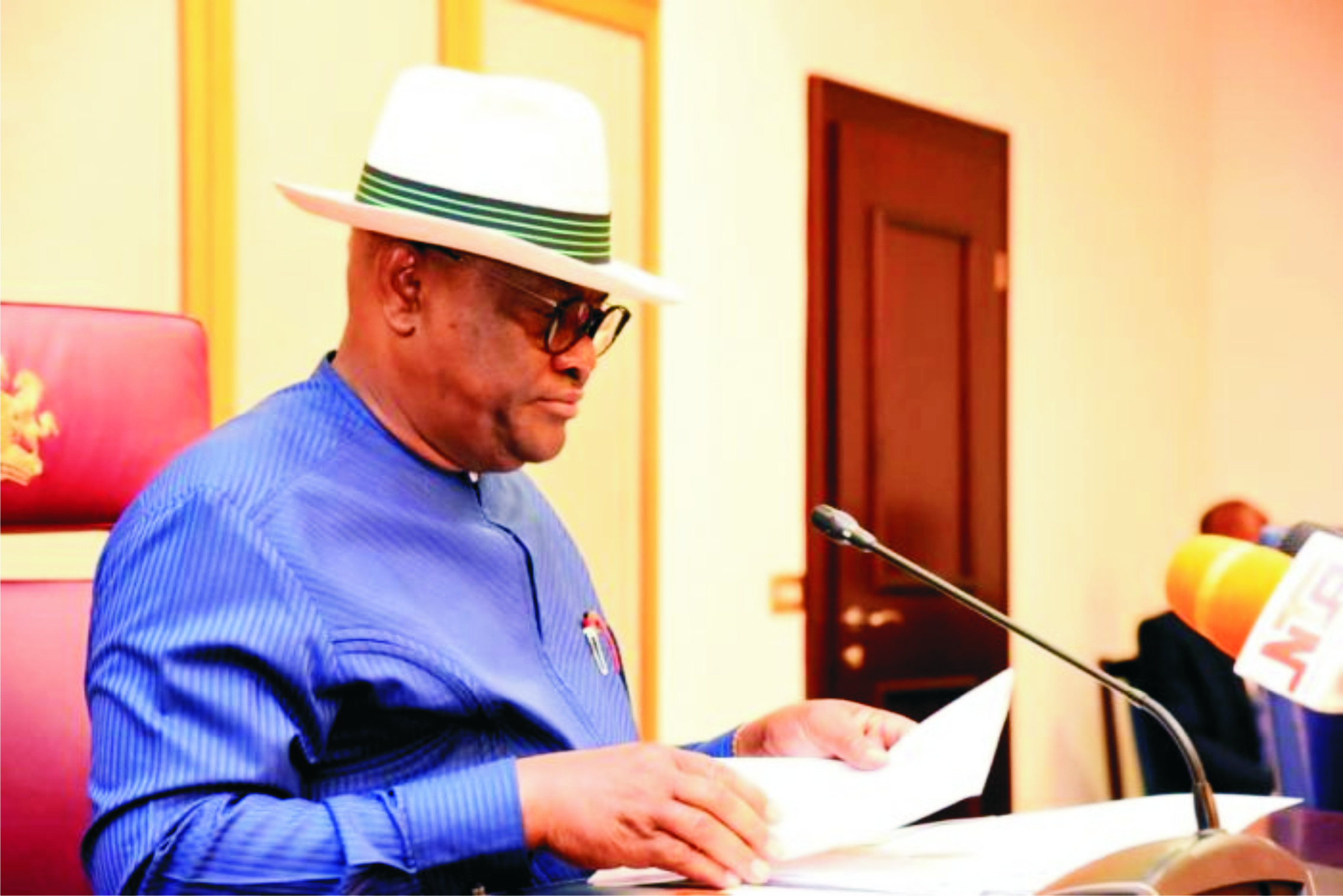 The beauty of any housing estate comes when there are impressive and imposing housing units clustered in an exclusive area with the control, maintenance and sustainability of the desired aesthetic ambience. Many housing estates exist in this country, from east to west and from north to south, but the question is how regulated are they or how do they conform with the best practices as stipulated by the United nations or any other regulatory body?
This is the reason why the Executive Governor of Rivers State, Chief Nyesom Wike CON, charged the newly constituted Board of Rivers State Housing and Property Development Authority (RSHPDA), hereinafter referred to as 'the Authority,' that the dilapidated nature of the Rivers State housing estates is of concern to him. He charged the body to move in and sort out the "mess" created in the estates. This calls for absolute regulation and sanitization of the estates.
The Board members who were well-chosen by him comprised a chairman who works in an estate firm of international repute, estate valuers, a retired well-rounded permanent secretary, a senior member of the Bar, a renowned journalist and a seasoned woman leader.
These Board members are set to put in their best in regard to repositioning the Authority to meet the desired objective of his Excellency's target in this sector.
The Board members, after their inauguration, hit the ground running by carrying out their operational research to identify and sort out the major challenges which provided a road map to aid the anticipated operations vide the "Housing and property Development Authority Edict No. 14, 1985, Part II, A62 and A64, among other provisions and, in part, states that:-
"2 (a) to undertake the development, construction and management of housing estates and industrial estates;
(i) To plan, develop, maintain and promote beauty sports including parks and gardens in its estates or other property'
(m) to control the environment within its sphere of operation generally."
First of all, the members zeroed in by having a conducted tour of the various housing estates owned by the Authority to ascertain their state of functionality. The estates include Elekahia, Rumuobiakani, Rumuibekwe, presidential, Ndoki, Marine Base, Aggrey, Abuloma Phase I, II, III; Diobu Mile I, II, III; Port Harcourt Township, Rumuomasi and Iriebe Housing Estates.
From the inspection of the estates, the Board found the system had been turned upside down with tenants pulling down buildings and replacing them with churches, duplexes, shopping complex, etc. It was, indeed, a threatre of the absurd – even clusters of numerous batchers nestled with the estate buildings, thus defacing the entire estate. There might have been peaks and valleys on the regulation of tenancy of these estates in the past but this time around the new team is ready to put paid to all irregularities that have pervaded the management of the estates.
Critically following its core mandate, the Authority, working at full stilt to bring the estate in line with the best practices in the world, issued notices directing owners of buildings in the estate to remove all illegal structures around their buildings within a stipulated time.
Without wasting any time, the team recently went into action and pulled down all illegal structures which were earlier marked for demolition. By these bold acts, the Authority could move the needle towards bringing sanity and security in the various estates.
Regrettably, some residents were angered by this act which made them resort to protesting. They must be aware that they cannot eat omelets without breaking eggs. However, putting a human face into whatever action that has been taken by the Authority, and considering the prevailing circumstances, the Authority directs owners to come to its office to seek permission to build security houses and fences within the estates.
In furtherance of this order, the Authority directs that all buildings, security houses, fences must be painted with the estate colour to bring uniformity in the estates.
The Authority, in pursuing the administration's set goals with such single-minded purpose and dedication, is ready to re-invigorate the management of the housing estates in Rivers State to serve the people better and make them revel in modernity.
Furthermore, the Authority warns that there will be regular checks in all the estates to ascertain heir compliance with the rules and regulations of the Authority and that defaulters will, henceforth, be penalised. Raising the bar of performance should be the watchword of the Authority to bring out the best in the estates.
The Authority's ultimate aim is to protect the environment, identify defaulters, prevent irregularities in Rivers estates, and eventually bring in the deserved revenue for the state. Let's all join hands to restore the value of the estates in Rivers State in line with the Governor's administrative thoughts in order to bring back the Garden City status of old which we are all proud of.
Thom-Manuel is on the Board of RSHPDA.
Nimi Thom-Manuel