U.K. Parliament And Sharia Jinx
We live in a world where many people rarely recognize or care about what is happening at the moment, until the event is past and gone; then would come many analysts with dissecting tools. This is the case with rumours about Islamization agenda, Fulanisation, introduction of Sharia Law in a democracy, etc. A jinx may be called an enigma, and rumours that pass understanding usually pave ways for surprises and intrigues.
The Tide newspaper of Friday, June 7, 2019, had a front-page news titled "Insecurity: Danjuma, Lekwot, Others Drag Buhari to UK Parliament". Any reader going through that news item with thoroughness would not fail to have a serious concern about the security and future of this country. During the Presidency of Goodluck Jonathan when Boko Haram terrorist group was asked to nominate a representative towards a dialogue, the name of Buhari featured then. Expectedly, he denied any association with the group.
Why was Buhari dragged to UK Parliament by some eminent Nigerians, with allegation of "pursuing a jihad or Islamisation agenda"? Acting under the aegis of Nigerian Christian Elders Forum (NCEF), other members of the group embarked on the mission with UK Parliament are formidable Nigerians. In a preamble to the petition, we hear that "British man on the spot, Lord Luggard, promoted Islam by preventing proselytisation in Muslim areas of Nigeria …" Lord Luggard obviously loved the Northerners!
But the major concern of this write-up would focus on serious allegations by the NCEF which must not be swept under the carpet. Is it not true that "the Intelligence Service is the only organization in Nigeria since independence that has not been subjected to a commission of inquiry " – Why so! Is there no truth in the statement that that organization "became an instrument for the protection of Muslims and the promotion of Sharia"? When we talk about cabal, crypocracy or "invisible government", can such not refer to the Intelligence Service?
Is it a mere allegation that "a former Governor of Borno State started the Boko Haram and co-opted the head of Boko Haram set, Mohammed Yusuf, into his cabinet"? Is it a false allegation that "the telephone of a terrorist was discovered to contain numbers of government and top officials in the Armed Forces"? A part of the NCEF memo also states that "it is also clear that it is stealth jihad to have a constitution that prohibits State Police even as money in billions of dollars is voted for vigilantes and religious police …"?
Is there no link between Boko Haram and armed Fulani herdsmen, fuelling the suspicion of conspiracy in some quarters? More worrisome in the position of the NCEF are statements credited to President Buhari over some past years; some of which include the followings:
"I can die for the course of Islam, if necessary. We are prepared to fight another civil war"; "We cannot be blackmailed into killing the Sharia idea. Sharia must be spread all over Nigeria"; "Boko Haram members should be pampered and given VIP treatment but not killed. It is injustice to kill them"; "Muslims should only vote those who will promote Islam …"
If the excerpts quoted above represent true statements emanating from Buhari over several years, they are clear representations of a definite mindset. Let it not be said that Muslims are more zealous about their religion than Christians; rather, the issue is that Nigeria is a secular democracy. It may be said that Lord Luggard fell in love with the Fulanis of his time, but it should not be assumed that he handed Nigeria over to them as a group.
What should be an enigma in the jinxed issues of Islamisation, Fulanisation and the spread of Sharia Law across Nigeria, is the late awakening of some warlords of the Nigeria Civil War, who feature as members of the NCEF. Why is it that issues of Islamisation and jihadist agenda are being recognized now rather than long ago? Did those who took part in the Civil War, especially what happened after June 1966; not see evidence of some hidden agenda?
Is it not possible that the obvious one-sidedness of the "war against corruption" may have some jihadist agenda behind it? May the UK Parliament do justice to the issue brought before it, including the N82bn seized late Abacha loot.
Dr. Amirize is a retired lecturer from the Rivers State University, Port Harcourt.
Bright Amirize
Why Alpha Students Serve Average Students
Everyone is a genius. But if you judge a fish by its ability to climb a tree it will live its whole life believing that it is stupid – Albert Einstein
Many have the belief that the rich are crooks, but there are far more people who are honest, hard working and are not crooks.
A child's most important teachers are his parents who provide the foundational building blocks of education. Parents celebrate a child's first words, also teach them to count, walk and read and ride bicycle. Parents always prepare their children for the worst. Parents interact with their children every day and consciously or unconsciously, they have a huge and powerful impact in shaping their lives. Every child is a genius but unfortunately, their ingenuity may not be recognised by the education system. Most parents know that a child's true genius is found in his dreams. We see a glimpse of it in early age.
The business of education is seen as a big industry in the world, impacting the lives of people. The step in making changes in our lives starts with a change, a shift in context, change in our perspectives and the filters we use to process information.
Good grades and academic success can be a double-edged sword. Being lauded as an A-student on the track to corporate success may only open a few doors and help what colleges and universities anoint as the best and brightest graduates. There is more to a rich and wonderful life than the white-collar job you leave school well qualified to do. The real world is not about your grades because there are existing games where different rules apply.
The future belongs to those who can strongly embrace change, see the future and anticipate what it needs and respond to different opportunities, challenges and passions. I believe that a child's genius is his dreams. Creating a conducive environment in which your child can discuss his or her dreams is an important exercise. Be patient to listen to all he has to say. Bring down yourself to be friends with him as to make him trust you enough to open up to you. How well you understand him will enable you guide him more appropriately.
Rich people also go broke because, all over the world, there are millions of retirees many of whom were once rich but now live in fear of outliving their retirement savings. It is insane to say to your child "Go to school and get a job" when jobs are being shipped overseas or replaced by advancements in technology. It is insane to say your house is an asset when it is really a liability. It is insane to invest for long term in the stock market when professional investment firms are using multi-million naira computers to invest in the short term.
Education focuses on content which includes reading, writing and arithmetic. But rather be based on context. The reason why many persons are poor and remain poor is because they have poor context which includes thoughts, beliefs, values, choices, etc. It is also the reason why many lottery winners are soon broke. People with a middle-class context don't get rich because, instead of investing, they just consume more. They buy expensive houses, take nice vacations, drive expensive cars and spend money on higher education.
Greatness is often a reflection of a person with high emotional intelligence. Emotional is equated with success intelligence because successful people are successful at managing their emotions, especially in stressful situations. Many people grow up physically but fail to grow up emotionally. Most adults are still little kids on the inside. They go to school, get a job and the little kid inside them shows up. Years pass and a day comes when they wonder what happened to their lives. They've worked for years with nothing to show for it; lack of emotional development that often hinders adults in the real world. They spend their lives doing what they want to do rather than doing what they need to do. Nothing they do would seem to work. Things that would ordinarily work for every other person hardly works for them. Even if such person takes first in a job interview, he is never taken; rather the next person or even the least performer gets picked.
Generosity is the key to success; most successful entrepreneurs are generous because they plan to create job opportunities for people. The real issue between the rich, the middle class and the poor is focus. The poor and middle class focus on their incomes, how much they earn.
Education is not about equality, it is also not about being fair. The reason parents attach importance to their children's education is because they know that it has the power to give their child advantages in life. Financial education should be seen as an important part of that and teaching your child that money gives unfair advantage. Explain the different types of income and why understanding the differences among them is important.
In creating an active learning environment in your home, you are giving your child a huge and unfair advantage. With a strong financial education, your child will have the freedom to pursue his dreams.
Harry is with the Rivers State University, Port Harcourt.
Women And Overweight Syndrome
Studies have enlightened us that from age 40, women have greater tendency to become overweight at the slightest provocation. The explanation given was that, at this age, the digestive system slows down and the body is no less likely to engage in any physical activity that would encourage speedy burning of fat.
For this reason, medical experts and nutritionists who understand the health implication of getting unusually fat have had to caution against lifestyle that may facilitate it. Coincidentally, over time, most women and ladies had thought that one way to gain the public's approval of their appearance is by looking robust and weighty.
As a result, many of them had undertaken some feeding regime that could facilitate an eventual robust posture. This dieting programme which, of course, emphasises foods high in carbohydrate and starch, junk foods, soft drinks and candy coupled with a life style devoid of physical exercise, constitute a hasty invitation to overweight.
Alternatively, fatty looks are also invited through self administration of appetite boosters which leaves its users hungry and drowsy. When people eat more calories than they use, their bodies store the extra calories as fat. A couple of pounds of extra body fat are not a health risk for most people. But when people keep up a pattern of eating more calories than they burn, more and more fat builds up in their bodies.
Eventually, the body gets to a point where the amount of body fat can harm a person's health. Doctors use the terms "overweight" or "obese" to tell if someone has a greater chance of developing weight-related health problems.
Howbeit, research has shown that this attitude does not only have the danger of hampering the agility of the brain, but may increase the risk for many health problems, including Type 2 diabetes, high blood pressure, heart disease and strokes. Others include certain types of cancer, sleep apnea, osteoarthritis, fatty liver disease, kidney disease, pregnancy problems such as high blood sugar during pregnancy, high blood pressure, and increased risk for cesarean delivery (C-section)
Although, no sane woman would want to be overweight, popular opinion has it that women are propelled by the desire to boost their physique a little but because they are not properly guarded, they over do it and the unexpected becomes the case. It is for this reason that the need to have our mentality and attitude towards our natural look overhauled has become imminent.
People need to be told that there is a reason for the way they are made and so attempts to have natural physique altered by way of boosting it out of proportion must be discouraged in its entirety as they have caused more harm than good. Many who dared it have not only turned overweight, they have incurred some health problems upon themselves all in a bid to look good and attractive.
Like a writer once wrote, "apart from the obvious physical discomfort and ailment that come with overweight, there can also be a deep-seated psychological trauma which is usually characterised by a pervading sense of low self-esteem, insecurity or inferiority complex, that many overweight people have to contend with".
Being too fat, therefore, especially in very mature people increases the vulnerability of the person to several diseases which could have been prevented by not to have introduced any biological or chemical catalyst to interfere with the natural state of the body.
Diseases such as heart-related cases, high blood pressure, frequent muscular pains and spasm, diabetes, bone ache etc are cases associated with overweight. Nevertheless, some cases of overweight had been linked to genetical inheritance while some have their own ordeal due to the agitation of some hormones as a result of child birth.
All the same, the arousal of the consciousness of the danger of too much fat in the body is only what is paramount this time. Whether it is a natural course or a self-propelled factor, looking out for its signs and administering its antidotes in good time will go a long way in tackling this monster called overweight.
People between the ages of 50 and 60 should adopt and maintain healthy habits, stay off oily foods, alcohol, sugary foods and fried foods. They should grill, boil or steam their food instead of frying. Prevention, they say, is better than cure. It is advisable to maintain a good eating habit and exercise regularly.
The fact that once the mistake is established, it becomes difficult to reverse, makes it necessary to view this craze-to-be-fat syndrome, as an anomaly that needs be corrected and possibly be nipped in the bud through the use of an enlightenment campaign or any other form of public education that could be very effective at reaching especially the grassroots women.
By: Sylvia ThankGod-Amadi
Our Leaders And Darwin's Doctrine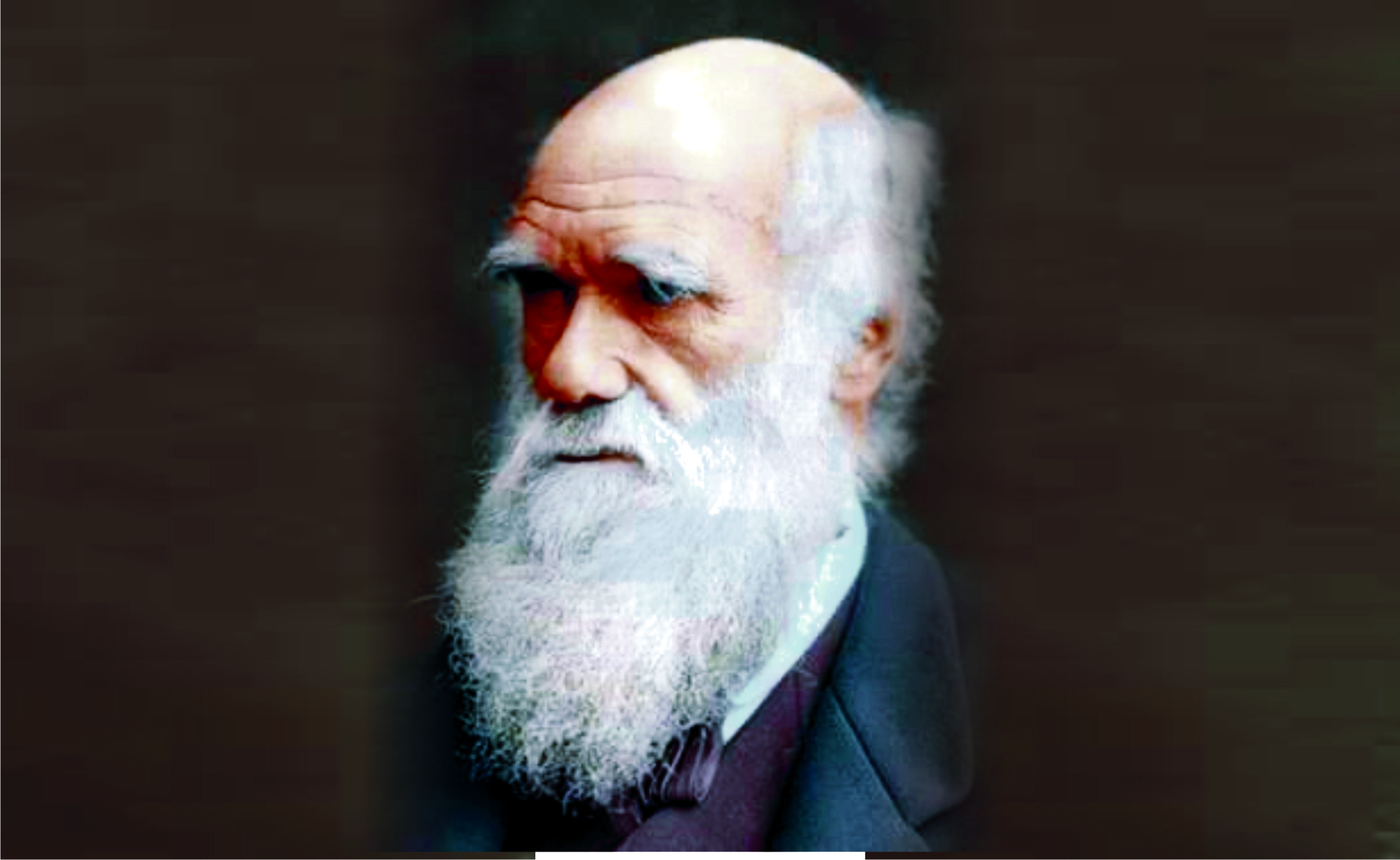 Charles Robert Darwin (1809-82), English biologist, author of The Origin Of Species and an apostle of the theory of organic evolution by natural selection, was also a Thought Management Therapist. Not many people placed much value on his Doctrine on mental hygiene as everybody did on his theory of evolution. Hear him: "The highest possible stage in moral culture is when we recognise that we ought to control our thoughts".
Mental hygiene or the management of thinking process is one area where Nigerians require some orientation and education. It may not be known to everybody that we can build or destroy ourselves by our thinking and mindset. Truly, the key to every man is his thought. Some Nigerians have this habit of talking carelessly which often depicts the mindset of the average Nigerian.
Some people toy with the illusion that thought is free and that they can get away with the consequences arising from what they think and say. There is, indeed, a world of thought forms whose energy and pressures represent various categories of the thoughts, emotions, utterances and mindset of human beings. They coalesce and form into magnetic centres of energy according to the nature of their contents.
Thus, several centres of thought energy, however around human environment, capable of making contacts with people whose thinking and striving are similar to the nature and contents of the various centres of thought forms. We pollute and degrade our psychic environment through the generation of sordid and nasty thoughts and emotions which contribute towards the worsening behaviours and activities of many people.
Darwin's Doctrine is an explanation of the links and interactive process between visible human environment and a non-visible one that harbours all thoughts which humans generate daily. The Doctrine emphasizes the fact that human beings possess a far-reaching ability in the power of thought, because human volition creates energies that have independent existence. Such artificially created energy or thought centres influence, affect and infect humans in various ways.
This invisible world of thought-forms continues to grow and expand, with every human being contributing his or her own bit to sustain the various kinds. Humans are surrounded and affected by various electro-magnetic radiations and energies, including the artificially created thought centres. There are few positive ones which people have opportunity of mobilizing and using, to carry out works of grace.
However, human environment has been so polluted and degraded that unpleasant energy centres predominate. There are choking and deadly psychic pollutants whose influences are responsible for increasing acts of irresponsibility.
Therefore, while we are talking about clean physical environment and making legislations for the preservation of a healthy ecology, let us give some thought and attention to Darwin's Doctrine on this matter. It is a doctrine of a sound mental hygiene and the cultivation of a positive attitude or frame of mind. Is it not obvious that what manifests physically is usually the result or by-product of a psychological process? Thoughts may be private, personal and non-visible, but their effects soon become public and visible in the behaviours of the masses.
The consequences of what we think and plan privately manifest sooner or later in the forms of what we say, do or experience. Degrading pollutants in our environment consist of thoughts of bitterness, greed, lust, envy, tension and other nasty emotions. Hardly can any law be made to regulate the thinking of individuals but everyone has a responsibility to control his thoughts, which would reflect in deeds and utterances.
Through the nature of the thoughts and ideas that we cultivate and harbor, we also attract similar thoughts and ideas, thereby building or destroying ourselves. We do much harm to ourselves and others when we engage in thoughts and ideas of evil nature. When a particular kind of mindset or aspiration predominates in a country this can determine the collective orientation of the people. The consequences come as shared experiences.
It was considered needful to bring up Darwin's Doctrine which can also be called "Thought Management Therapy", because of some recent utterances of Nigerian politicians. Being role models in the society, the political class should recognise the wide social impact of what they say and do, even in privacy. Nigerian masses are quite poor and hungry, living in squalid hovels.
For a former state governor and now a Chief Whip of the Senate, used to living in affluence, to lament about "Senators' pay packet" is quite insensitive to the plight of the masses. How would a Nigerian civil servant begging for N30,000 monthly wage feel to hear that "when I was governor, the state was buying my food; the state paid everything, but as a senator, nobody does that"? With N13.5 million as running cost each month and N200 million as constituency allowance for each senator, why must a monthly pay of N750,000 be an issue of lamentation?
Nigerian politicians are advised to acquaint themselves with Charles Darwin's Doctrine and what lesson it contains. Nigeria cannot be different from what its leaders, senators and the elite harbour as regular thoughts and aspirations.
Dr Amirize is a retired lecturer at the Rivers State University, Port Harcourt..
Bright Amirize