Meat Safety And Public Health
The meat inspection law of the Federal Republic of Nigeria stipulates that animals billed for slaughter must be inspected, before and after slaughtering. For this reason, various state governments deploy certain number of veterinary officers and animal workers to abattoirs to ensure that standards for animal slaughtering and processing are strictly adhered to.
Specifically, these veterinary officers and animal workers are to educate meat handlers in the abattoirs on the need for hygiene in their work place. The presence of these officers indicates that slaughter slabs and abattoirs which are not compliant with the relevant laws governing meat slaughtering are liable to closure. This makes animal slaughtering and processing a serious state issue that must emphasize environmental hygiene and processing protection.
Across the various states of the federation, roasting animals in an open fire is basically the major process by which hairs on the skin of slaughtered animals are removed. Analysts believe that this method is justified for its ability to maintain the carcass hide for consumption as well as evoke flavours in the meat which are acceptable to consumers. However, this is only achievable through the use of firewoods as fuel.
Unfortunately, the relative scarcity of fire woods in many parts of the country, and the season of rains which makes it difficult for the firewoods to freely burn as usual, have led to the choice of scrap car tyres as fuel for roasting consumable animals. How healthy it is to both the surrounding environment as well as human beings who inhale the smoke and eat the meat it is used to process, however, remains a question that must not be treated with levity.
From a study on implication of roasting goats with tyre on human health and the environment, it was revealed that tyre has 45.49, 40, 0.23 and 1.17% composition for carbon black, zinc oxide wax and sulphur toxic materials which could pose serious health threats to human beings and the environment. Therefore, for food safety and public health, the issue of chemical contamination of meat through the use of scrap tyre for meat singeing must be addressed to save unsuspecting consumers from possible exposure to ingestion of heavy metals.
Just last year, the Lagos State Commissioner for Agriculture, Mr. Toyin Suarau, shut down the cow skin section of Oko-Oba abattoir and lairage complex in Agege. According to Suarau, the closure of the 'ponmo' section and dislodgment of the processors became necessary because of the health hazards inherent in the unhealthy processing of 'ponmo'.
The animal skin processors, in all the neighbourhood abattoirs in Nigeria, are known to use heaps of burning tyres in the processing of the skin, thereby emitting thick toxic smoke into the air, endangering the health and lives of both the processors and those of the residents of the adjourning neighbourhoods.
At various points in time, different governments in power had raised voice against the use of tyre to process animal skin in abattoirs, highlighting its healthy implication from both inhalation and outright consumption of the product prepared through this means. The return to this unhygienic method of processing animal meat in abattoirs leaves much to be desired.
Here in Rivers State, the Sole Administrator of Rivers State Waste Management Agency (RIWAMA) Mr. Felix Obuah, earlier in the year, vowed to bring to book those behind burning of tyres in the State. He announced a ban on the burning of tyres as part of the measures to check the black soot pollution experienced around Port Harcourt metropolis.
However, while it is important to commend the RIWAMA boss over his stern approach to check tyre burning in the State, it is advisable to show more proactiveness in abattoir where the public would not have to sniff from tyre burning. In as much as it is an open practice, the seriousness of the government can best be demonstrated by making its presence visible at the place where it is practiced with impunity.
I think that an appropriate law that can check the activities of our local butchers in this regard has become imperative.
Sylvia ThankGod-Amadi

Nigeria Under The General's Command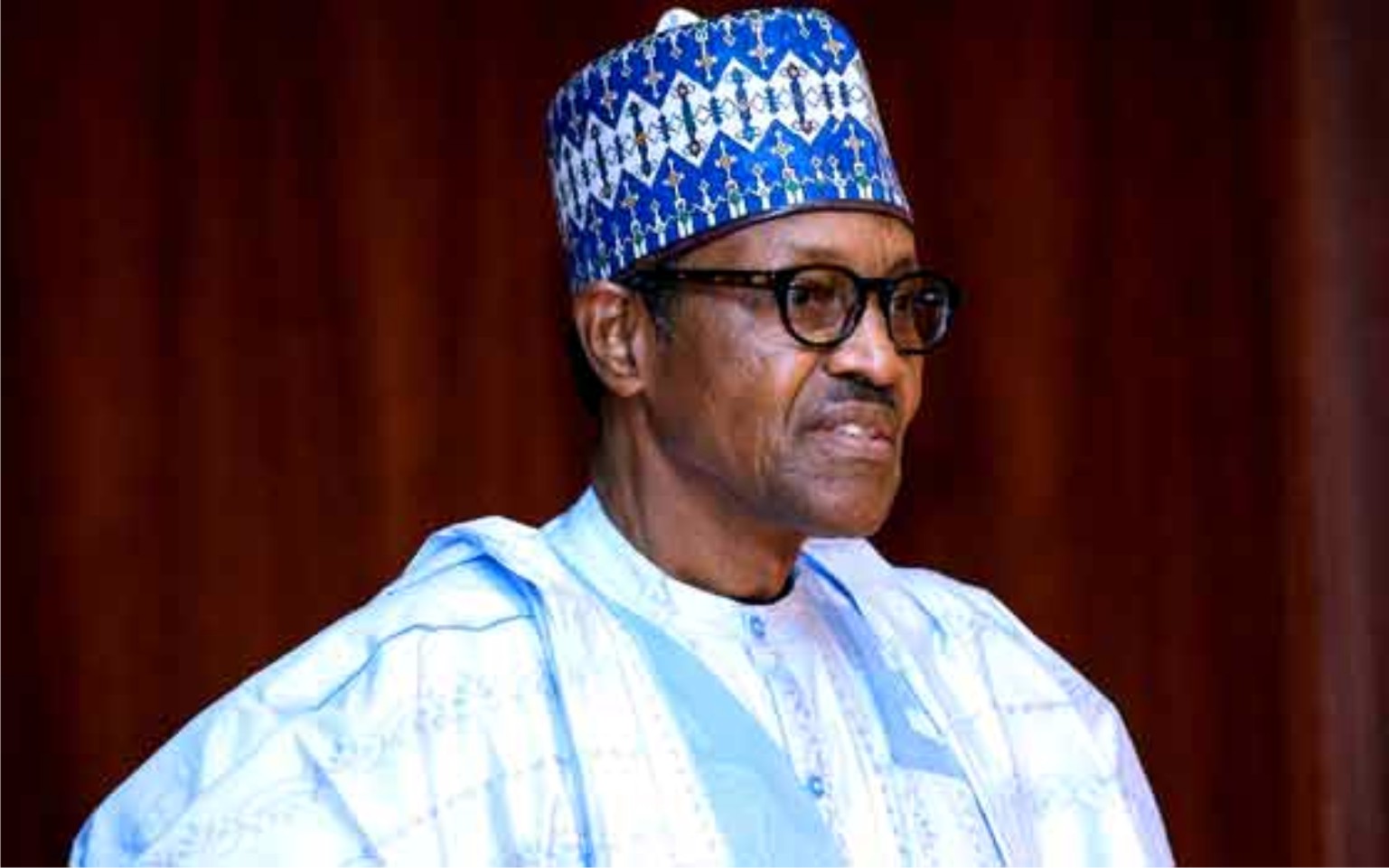 When the PUNCH Newspaper chose to address the current President of the Federal Republic of Nigeria, Muhammadu Buhari, as a Major General, the newspaper's decision generated a variety of mixed comments and reactions across the country and abroad particularly on the social media with a significant majority backing the newspaper while a minority criticised it.
To those who saw it as a figure of speech, depicting the president's acts as one not in tandem with democratic norms, it is a subtle way of telling the president that he runs a government which does not observe the rule of law.
Definitely, that may not have been intended as a compliment no matter the spin, but without any untoward suggestion, the decision to prefix Buhari's name with Major General, the writer suspects, could as well have been adopted to awaken the president's consciousness to the fact that the nation whose leadership he presides at the moment, acknowledges and recognises him in that regard.
It also expects him to live out such position in the nation's fight against insurgency. Afterall, the Armed Forces Act and other military conventions state that "once a General is always a General even when no longer in active service." This goes to explain that Generals are, by experience and training, men of courage. They are hardy perennials; men who have distinguished themselves over the years in the field of battle.
They are military tacticians who devise the ways and means for defeating the enemy. Great Generals fear no foe, even those battle-ready and well-equipped. Suffice it to say that Nigeria is blessed to have a retird 'General' presiding over its affairs at such a time as this. The country is thus inexcuseable should it fail to profer solution to this lingering menace of insurgency.
Femi Aribisala of Premìum Times, writing on " The National And The Government Interest" , September 11, 2018, said " It is always necessary to remember that, before Buhari became president, he was a general. "As a matter of fact, our dear president has been, for the major part of his life, more general than president.
Therefore, if the popular Nigerian axiom would say that : "once a senator, always a senator;" it becomes even more appropriate to say: "once a General, always a General. President Buhari was, is, and always shall be, a General", he concluded.
Let us not forget that the ex-army general was propelled to Nigeria's top job five years ago with promises of fixing pervasive insecurity, his confidence was basically premised on his military background especially having attained the highest echelon of his career as a General.
When he ran for president the fourth time in 2015, he was sold as the experienced war commander who had the magic wand to make Boko Haram terrorists disappear. The All Progressives Congress (APC) and their supporters confidently said that he would end the terrorist attacks in the North -East in three months.
Given his military track record, only very few people could doubt his ability. On this premise, hundreds of thousands of Nigerians thronged the streets of Nigeria to celebrate Muhammadu Buhari's historic win in the presidential election of 2015, hoping the country's problems would end soon.
His words few days in office, "Boko Haram will soon know the strength of our collective will, we shall spare no effort until we defeat terrorism," were signets of war lords, like his title indicated, who had gone, seen and conquered. His initial exhibitions on assumption of office, such as the relocation of the country's military command from Abuja to Maiduguri, the birthplace of Boko Haram, highlighted him as a General with a sense of direction.
With some gains recorded by the military within a short period, such as the recovery of lost territories, there were high hopes of a timely end to the menace of insurgency. Unfortunately, the honeymoon seemed shortlived, as Boko Haram regrouped, carried out vicious attacks, over ran military bases and killing security operatives.
All these are in addition to herders-farmers clashes erupting across states, leading to the killing of hundreds and displacement of thousands. Till date, a replay of the words of a renowned writer, Nosa Igiebor, reveals that the statistics of innocent Nigerians who suffer violent death, horrible injuries, and mass dislocation and displacement daily are quite numbing.
Yet, the government's impotence, incoherence and self-inflicted confusion in dealing with the scourge appear damning. This is in spite of an earlier move by the federal government to rev up the fight against Boko Haram terrorists in the North East, in which it procured 30 aircraft and six helicopters for the Nigeria Air Force (NAF).
We were also informed that the federal government has deployed drones to the nation's borders in the north-east to combat the Boko Haram insurgency. Unfortunately, the Air Force says it could not open fire during the Boko Haram attack in Garkida, a town in Gombi Local Government Area of Adamawa State, for fear of killing innocent people.
The lawmaker representing Gombi constituency in Adamawa State House Of Assembly, Japhet Kefas, has said, "It is true people are fleeing Garkida because they are afraid government is weak and has failed to protect the lives and property of the people. Only five soldiers were stationed in the area used by the insurgents and they killed three of the soldiers.
Like the proverbial unprofitable barber, is it that the scissors is not sharp or the barber not proficient in his job? If with all the weapons of war at our disposal, we still lack the courage to advance in a battle led by a 'General', is it under the control of an idle civilian that we can strike?
Sylvia ThankGod-Amadi

Checking Indiscriminate Waste Disposal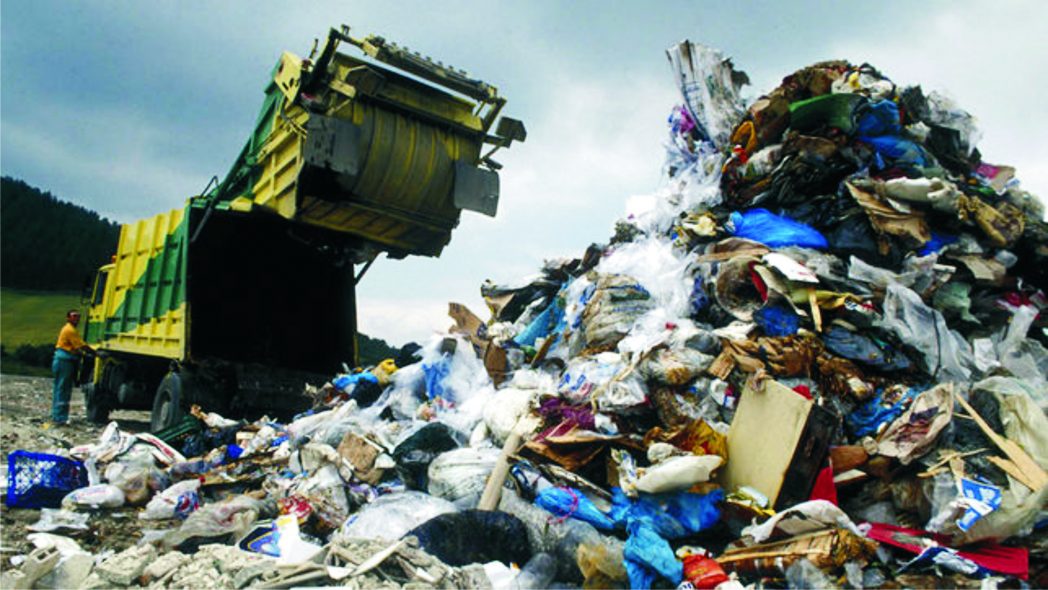 Since the beginning of time, people have needed to find a way of disposing their trash. It is imperative to note that proper waste disposal is important to ensure safety of life and avoid possible health hazards.
Indiscriminate waste disposal is an improper way or manner by which individuals and organizations get rid of their trash. These practices include dumping refuse by the roadside, along streets, on major roads, as well as in various rivers. Solid waste generation has greatly improved to an uncontrollable rate in the society, this happens due to human daily activities and economic activities.
Due to inadequate waste disposal methods, dumping of refuse in unauthorized places is now the order of the day. Overpopulation, industrial revolution and urbanization have become major causes of waste generation as well as improper waste disposal.
Lack of appropriate storage facilities , unavailability of proper waste management and planning ,wrong perception by residents and nonchalant attitude toward the environmental cleaning and sanitation, is also a cause of this indiscriminate waste disposal.
The problem of indiscriminate waste disposal has brought so much pain and ills to the environment and society at large. We can point fingers at the outbreak of various epidemics, infectious diseases, and other human environmental degradation such as flooding, drainage obstruction and waterway blockages in most parts of the country like Lagos, Port Harcourt, Aba, etc. It has been noted that heaps of littering trash are in virtually all market areas, on the streets and even on the roadside and these wastes remain there for many weeks without devising any means of waste collection, either by private individuals or the government.
Some areas have also been abandoned when inspections are going on by the government, or even during environmental sanitation. I assume such attitude is an act of negligence on the part of waste disposal agencies or the environment ministry.
Waste management and indiscriminate waste disposal is one menace that has to be curbed with immediate effect, and checkmating the activities of persons who dispose waste products in an improper way, must be done from the grassroots level. It is a joint effort from both the government and citizens of the nation and this must start from the family.
Government should focus on collection of waste products from households. They should encourage homes and individuals to bag their wastes in plastic bags as this would help to avoid littering.
Most people drop biscuit wrappers, cans, bottles and water sachets by the roadside in cars and on highways, which is why the government should move and foster for a cleaner and healthier environment.
There should be adequate financing for each state to support and help them in waste disposal projects. Waste bins must be placed in strategic areas on streets and communities for effective monitoring.
Illiteracy and low level of education is another factor that can constrain the thinking of most citizens. For instance, in places such as GRA, Victoria Island, and other known places where the supposed educated elite reside, and do daily business, inadequate waste disposal or improper refuse dumping is barely seen or is at the lowest because they know the dangers of the act and how littered their environment can be. But in these places where the average or low class citizens live, it is on a high range, therefore, proper sensitization and advocacy programs should be done to educate the general public as to why they should disease from dumping waste indiscriminately.
The government should also encourage individuals who set up private waste collection agencies by reducing taxes paid and also workers of the ministry of environment. They should clean these wastes from the roadside from time to time, and be encouraged by increasing their take home pay. This would enable them see the work as a responsibility and thereby curb nonchalance.
Laws and sanctions should be made to discourage persons who engage indiscriminate waste disposal. Persons could be arrested and persecuted by a court if they flaunt orders. Fines can also be issued depending on the level of offence by anyone who is caught.
Apart from all these measures mentioned above, the government should also encourage practice such as recycling of industrial waste products such as cans, bottles, papers, clothes, etc. Also, biowaste products which include those materials that can decay such as food items, leaves, banana peels should be biologically turned into manure and fertilizers.
This is why the government should set up recycling agencies and also monitor the collection of this waste to avoid improper disposal.
Unlawful solid waste dumping in the society must be checkmated. There is an urgent need for government and private stakeholders to implement policies that can prevent the littering of waste in the environment. Human health and the environment need to be safe guarded from unsustainable conditions which are caused by indiscriminate waste disposal in our society.
The government alone does not have the responsibility of checking indiscriminate waste disposal also it is the duty of every organization and individual to take it upon themselves to keep the environment healthy and clean.
Dennar is a student of Abia State University, Uturu.
Ngozi Dennar

Promoting Our Mother Tongue
It's that time of the year when attention is paid to the importance of mother tongue and the need to promote, protect and preserve the languages of people of the world. Following the killing of some students of Bangladesh on February 21, 1952, during a protest for the recognition of their language, Bangla, as a national language, the United Nations Education, Scientific and Cultural Organization (UNESCO), at its 30th General Assembly on 17th November, 1999, resolved that their death day be commemorated globally as International Mother Language Day.
The United Nations recognizes that languages are the most powerful instruments of preserving and developing the people's tangible and intangible heritage. It encourages all moves to promote the dissemination of mother tongues as that will serve not only to encourage linguistic diversity and multi-language education, but also help to develop further awareness of linguistic and cultural traditions throughout the world and inspire solidarity based on understanding, tolerance and dialogue.
Events like this should be used to assess how we have promoted indigenous languages in Nigeria. What measures are being taken to promote the study of Nigeria's local languages which are fast going into extinction?
At an event recently, the President of the Institute of Project Managers of Nigeria, Dr Victoria Okoronkwo, raised alarm over what she called an emerging trend which might lead to loss of local language and dialects, if urgent measures were not taken to check it.
Okoronkwo disclosed that studies showed that 60% of most Nigerian profound dialect speakers are above 50. Quoting a United Nations report, she said the percentage of children that speak local dialects is thinning down. "This may result in loss of our identity, our culture, our moral values and heritage. Hence, preserving our dialects is an important national challenge that requires our urgent and collective responsibility".
Similarly, other experts had revealed that most Nigerian indigenous languages would be extinct in the next three decades, while about 90 per cent of them were projected to be replaced by dominant languages.
Observations show that many people no longer speak their dialects. Many parents, especially the educated ones, do not communicate with their children in their dialect and really don't care if their children speak their language or not. All they want is for their children to speak English and other foreign languages.
Beyond this is the worrisome attitude of some people making a person who speaks his or her language feel inferior. A young woman recently narrated how her friends who are all from the same ethnic group with her, mocked her whenever she spoke her native language in their midst. For being proud of her language they nicknamed her, "bushmo" indicating that she is a primitive, local girl.
Language is defined as arbitrary oral symbols by which a social group interacts, communicates and self, expressed. It enshrines the culture, customs and secrets of the people. So, instead of looking down on people who speak their language, and making them feel their language is something to be ashamed of, we should try to instill pride in them and emulate them.
Countries like China, India, Brazil, and Japan have used their indigenous languages to excel, why can't Nigeria do the same? Three years ago, the Minister of Science and Technology, Dr Ogbonnaya Onu, announced the Federal Government's plan to promote pupils' interest in Mathematics and science subjects through the teaching of these subjects in indigenous languages. He said that lack of economic growth and development will continue to stare the country in the face if science, technology and innovation are not given serious attention.
He observed that prior to enrollment in schools where they are taught in foreign languages, pupils grow up with their indigenous languages at home. As a result, there is usually a challenge to understand the foreign language first before they could even start understanding what they are being taught. He attributed pupils' low interest in Mathematics and science subjects to this challenge and posited that teaching these subjects in indigenous languages will help students to understand Mathematics and science subjects and also promote the application of science and technology. Three years down the road, we are still waiting for materialization of the well cheered plan.
Prior to that there was the 2004 National Policy on Education which stated that government would ensure that the medium of instruction in pre-primary and primary would be principally the mother tongue. According to the policy, the medium of instruction for primary education shall be the language of the environment and same for junior secondary where it has orthography and literature.
The big question then is, what effort has federal, state and local governments made to implement this and other similar policies? How far have they gone with the development of orthography for many more Nigerian languages as well as protection and promotion of our indigenous languages?
There is need for conscious and concerted efforts by all levels of government to promote the teaching of our languages and inclusion of same in the school curricular. Other States should toe the steps of Rivers State which recently inaugurated a technical committee on modalities for the teaching of indigenous languages in public schools in the state. This initiative, if followed through, will no doubt see to the revival and promotion of indigenous languages in Nigeria.
However, the policy should not be restricted to only public schools. It should be extended to private schools with thorough monitoring to ensure compliance as many of them are very good at promoting foreign languages, cultures and ideas at the expense of our own.
In addition to these, national dialect essay competitions should be organized regularly both at all levels of government, to promote the use of our dialects in the best grammatical way possible. This will ensure sustenance and preservation of the dialects. Most importantly, we need reorientation of our minds in order to take pride in our languages and preserve them. If we as owners of these languages do not stand up to ensure that they do not die, who will?
By: Calista Ezeaku