Funding Education For Global Challenges
A revelation by an expert on education sometime ago that Nigerian students have become globally less competitive should be of great concern to the government and indeed, people of Nigeria.
The lamentation came from a professor of Africa Religious Traditions at the University of Ibadan, Emmanuel Obasi, who decried the inability of Nigerian students to compete globally with their colleagues. Coincidentally, the observation was made when lecturers in the nation's higher institutions were on strike to press home their demand for improved funding of tertiary schools.
While stressing that Nigeria's culture of learning is in-appropriate compared to what is obtainable across the globe, the scholar said university teachers in Nigeria lack the needed resources to teach the students effectively. He identified lack of basic learning tools and conducive environment as the underlying factors, adding that the students are not effectively engaged with the universal practices.
I cannot but agree with the scholar's comment that Nigerian students have, indeed, become globally less competitive. This is as a result of appalling fall in the standard of Nigeria's education.
Central to the professor's lamentation is the low quality of education in Nigeria. It is no exaggeration to say that by every criterion applied, the learning culture in Nigeria has virtually collapsed under the weight of neglect.
As Professor Obasi noted, there is a serious and fundamental problem with the nation's education system. There is a terrible, even horrifying problem with the education system in the land. Most of these have got to do with the governance system in education, call it poor education management.
Take the challenge of wages, for instance. With a poor remuneration, how does anyone honestly expect a perennially disgruntled, poorly-motivated teacher to teach with competence, confidence and enthusiasm? In most states in Nigeria where poor revenue has become an issue, teachers bear the brunt, as they are most often, the last to be paid salaries.
The teacher is arguably one of the most important factors in the education system. A competent, motivated teacher may not necessarily be the highest paid person, but his or her infectious enthusiasm to teach and improvise where necessary encourages the students to learn. It is reported that in Finland that ranks very high in the quality of education in the global context, only the best graduates are recruited into the teaching profession. And they are remunerated like other very valuable, senior public officers and top professionals. That is how it should be for there can be no good doctors, engineers, lawyers and journalists without good teachers.
That is why, at all times, the teaching and learning environment must be conducive to teachers and students. If to offer globally competitive quality education to students is really the overarching goal of education, Nigerian leaders and education policy officials at all levels should put education on their priority list. Leaders should not be too busy to supervise facilities that they have funded well in all schools. It boggles the mind that children have to sit on mats and under trees to study in a 21st century Nigeria.
This is insufferable! Is it not tragic that pupils are reportedly chased out of their classrooms by rampaging cows of herdsmen on a rainy day? It happens in Nigeria and no one has been punished for this sacrilege.
Besides, in most public schools in Nigeria, post-primary and tertiary institutions lack laboratories for science, computer and language studies respectively. What is worse, it is hard to come by well-equipped schools let alone worthy public libraries. And so, when deprivation or poverty of teachers meets paucity or absence of facilities in a decrepit school environment, teaching and learning are markedly impaired. The consequence is that aggrieved teachers constantly resort to industrial actions and disrupt the school calendar all the time. The costs of this action to Nigeria are usually very high and unquantifiable, especially in the tertiary institutions where research is necessary.
The knowledge gap, the skills gap and the employability gap between products of Nigerian schools and those from other lands will continue to widen as long as we continue to underfund education.
Section 18 of the 1999 Constitution as amended stipulates that "Government shall direct its policy towards ensuring that equal and adequate educational opportunities at all levels" are provided. Only leaders who know the value of education would be disturbed about the non justifiability of this provision.
This is no time for any blame game. Everybody as stakeholders should accept responsibility for this tragedy that has diminished all of us. What is needed at the moment is not lamentation. Nigerians need to move from rhetoric to actionable policies for the revival of education. What we need is education that can trigger global competitiveness.
In the first place, we do not need a UNESCO official to tell us that we should earmark more than 26 per cent of our budgets from federal to local governments for education. After all, the old Western Regional Government in the 1960s once voted more than 50 per cent for education. And that is why these days, they have this competitive advantage within the context of federalism that marks them out.
Remarkably, there are many experts who are products of this system that once worked in the South-West of Nigeria. We need to tap from their wealth of knowledge and experience on how to revive education.
It is our consistency in funding education and implementing policies that can produce Nigerian students and graduates that are globally competitive. There is, therefore, no doubt that the quality of education is the only known panacea to the ills plaguing Nigeria's education.
Toby wrote from Port Harcourt.
Bethel Toby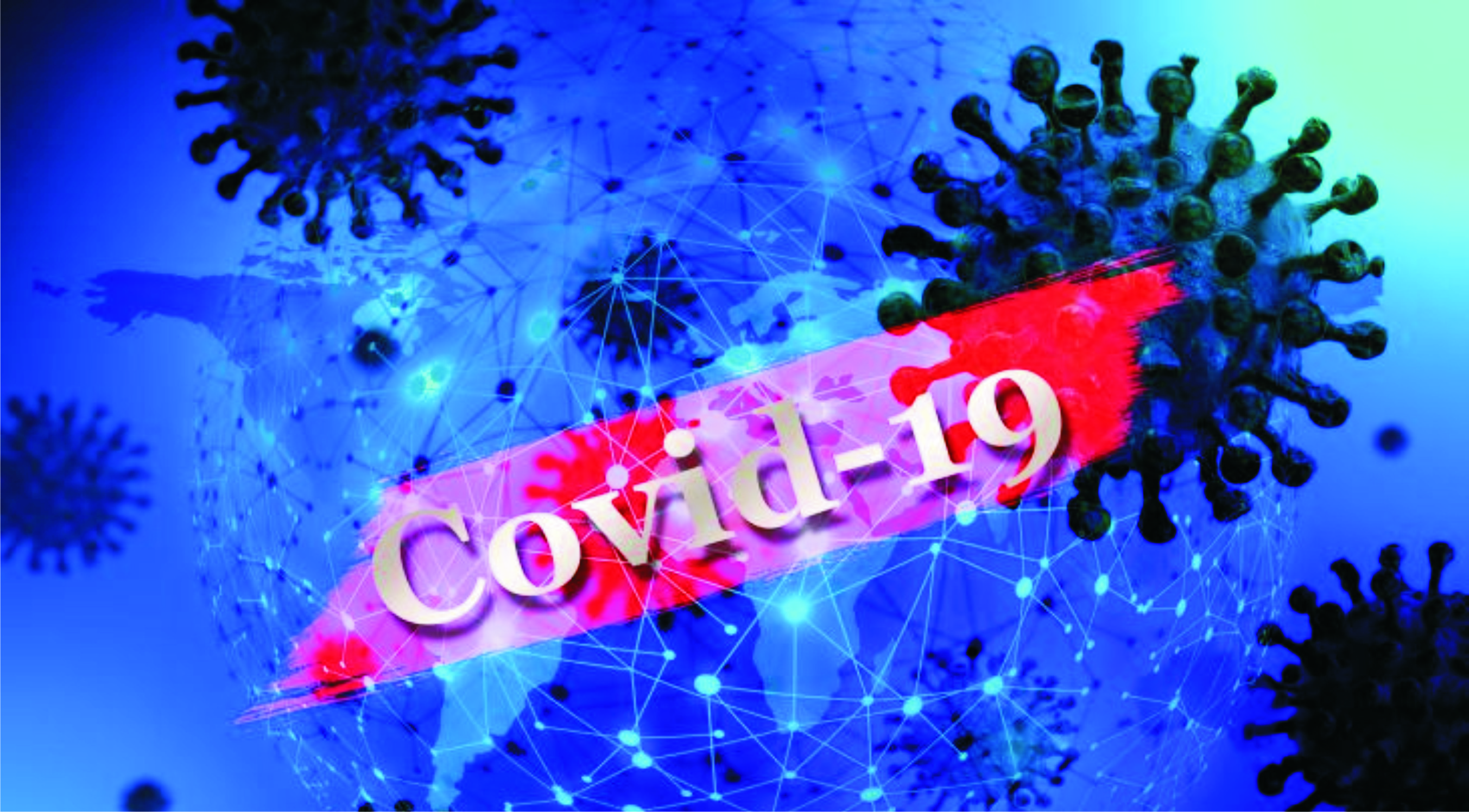 First, it was the fallacious claim that "every Nigerian received COVID-19 relief materials".  Millions of people are still processing that, wondering if they are still citizens of this country since they never saw any welfare packages being shared during the lockdown not to talk of receiving it.
Then another shocker came from the Minister of Humanitarian Affairs, Disaster Management and Social Development, Hajiya Sadiya Umar Farouk, last Monday. Speaking during the Presidential Task Force briefing on COVID-19 in Abuja, she said Nigerian children were fed with about N523.3 million during the lockdown against the spread of the Coronavirus pandemic.
Hajiya Farouk in benign innocence told the media and the entire nation that a total of 124,589  households, comprising a breakdown of 29,609 households in the Federal Capital Territory; 37,589 in Lagos and 60,391 families in Ogun States benefited from the free feeding programme between May 14 and July 6 at the rate of N4,200 per take-home ration.
She further explained, "The provision of 'Take Home Rations', under the Modified Home Grown School Feeding programme, was not a sole initiative of the MHADMSD. "The ministry, in obeying the Presidential directive, went into consultations with state governments through the state Governor's Forum, following which it was resolved that 'take-home rations' remained the most viable option for feeding children during the lockdown.
"So, it was a joint resolution of the ministry and the state governments to give out take-home rations. The stakeholders also resolved that we would start with the FCT, Lagos and Ogun States, as pilot cases. According to statistics from the NBS and CBN, a typical household in Nigeria has five to six members in its household, with three to four dependents. So, each household is assumed to have three children.
"Based on the original design of the Home Grown School Feeding programme, long before it was domiciled in the ministry, every child on the programme receives a meal a day. The meal costs N70 per child. When you take 20 school days per month, it means a child eats food worth N1,400 per month. Three children would then eat food worth N4,200 per month and that was how we arrived at the cost of the 'take-home ration'. The agreement was that the federal government will provide the funding while the states will implement".
The minister did an excellent job in trying to justify the huge expenditure all in the name of COVID-19 palliatives if you ask me. If she does not cover her tracts, who will do it?
But the information the young minister failed to provide was how the same government that could not provide palliative materials to parents of these children, a government that does not know the homes of these children, claim that they were feeding the children at home. How can you be feeding children that are at home under their parents? Do we even have a database of the children in the country? How many of them are covered in the so-called home Grown School Feeding Programme?
Again, what criteria were used in selecting the 124,589 households said to have benefited from the programme? Furthermore, when will other states, particularly those in the south-south and south east have a feel of this government? What has the government done for teachers of these children, especially those in private schools, who have been without salaries for several months?
Some social analysts describe what is currently going on in the country as a kind of competition of who will steal more before 2023. That may not be far from the truth. Every day we hear stories about how those at the corridors of power steal and squander public funds with impunity. Time was when stealing was regarded as a crime in our society. "Stealers" were afraid of the law. Today, people defraud the nation of billions of naira and still walk the streets shoulder high.
Some even fake fainting when asked to give an account of their stewardship. Not even those who are in charge of the Economic and Financial Crime Commission, (EFCC), saddled with the responsibility of dealing with financial impropriety are free. Civil servants, uniformed men, religious leaders, lawmakers, teachers, artisans, health sector workers, gentlemen of the press, lawyers, men, women, youth, everybody steals not minding its implications on the nation and the citizens. The country bleeds from corruption.
No doubt, corruption has been a great issue in the nation long before the advent of the current administration and that was why many people gave their votes to President Muhammadu Buhari, a man reputed to be of high integrity, to take over the mantle of leadership of the country and deal squarely with corruption. Unfortunately, that is yet to be seen.
It is, therefore, high time the president gave us the impeccable leadership we have always yearned  for. Starting with the alleged corrupt people all around him, let him display the willingness to deal with this problem that has held the nation bound for decades.  Nigerians expect to see transparency, accountability, honesty and sincerity in all government dealings at the federal, state and local government levels.
Reports have it that a coalition, Alliance for Surviving Covid-19 And Beyond (ASCAB), has charged the Federal Government to make full public disclosure of all loans obtained by the country, vowing to drag the authorities to court if the disclosures were not made. This request should be expeditiously granted as proof of the government's willingness to rid the nation of corruption.
Similarly, the Minister of Humanitarian Affairs and Disaster Management should back her long  speech with publications of the home feeding programme just as we await state governments who were provided with the funds by the federal government to implement the programme to give us their own report. The time of taking the masses for granted is over.
Calista Ezeaku

COVID-19: Enhancing Nigeria's Response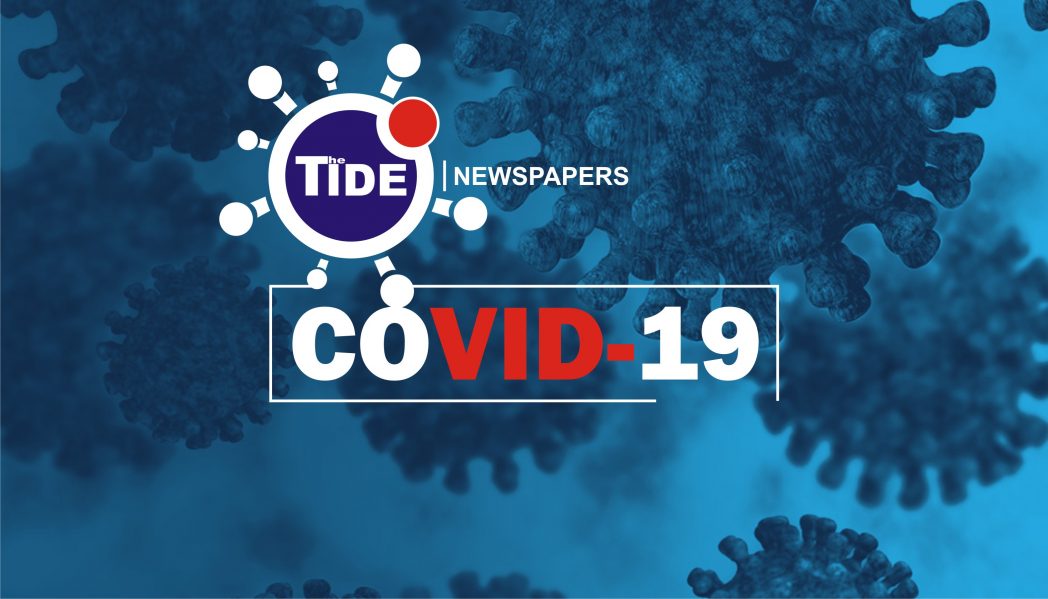 According to the Bible book of Exodus Chapter 35:35 "God has filled mankind with skills to do all manner of work of the engraver, the designer and the tapestry maker in blue, purple and of the weaver". The verse concludes thus: "And man the creation of God can do anything".
This creative ability of man, no doubt, is a trait inherited from the Almighty God, the creator of man and the entire universe. Better still, the creative ability in man is a transcendental truth that is applicable to all humans irrespective of race, colour and religious inclination.
Unfortunately, Eurocentric perception of Africa is one that depicts Africa and pillories the black race as one without creative abilities, with respect to science, arts and manufacturing. For instance, Professor Trevor Roper, in a 1963 inaugural lecture asserted: "African past is darkness and darkness cannot be subject for historical investigation". This was and still unfair remarks credited to Professor Trevor Roper.
In the words of another Eurocentric writer, David Hume: "Africa has no ingenious manufacture, no arts and no science". Worse still, more than 150 years ago, the German Scholar George Hegal argued: "Africans were sub-human and the only way they could come to the lower rung on the ladder of humanity was for them to undergo slavery in Europe. But these Eurocentric views of Africa remain a wrong conception of reality.
COVID-19 pandemic, therefore, could be regarded as an equalizer or a blessing in disguise. This is because Coronavirus is an assault on mankind, black or while. In fact, there is no continent that has not recorded confirmed cases and death, crippling even the best of healthcare delivery system and leading to sudden economic meltdown.
It is worthy of note that recent statistics from the United States of America in the month of May 2020 show that COVID-19 pandemic led to 14.7% job loss, higher than unemployment rate of the great depression of the 1930s and financial crisis of 2008. It is no surprise that South Africa's confirmed cases have passed half a million. In this regard, COVID-19 has become a common denominator in human race today.
The whole world is currently living with the new reality of COVID-19 pandemic referred to as the "New Normal". To this end, nations, organizations and scientists are in exigency to provide solution to COVID-19 as threat to humanity. Africa and indeed Nigerians cannot fold their hands and expect the rest of the world to provide solution and then ask for donation.
Nigerian professionals, healthcare practitioners and NCDC officials cannot continue to console themselves in reciting WHO protocols on COVID-19 alone at a time when some nations across the world including Russia are preparing for clinical trial for vaccines for the pandemic.
At this juncture, it is indeed gratifying that some Nigerians have exhibited dexterity and ingenuity in the fight against COVID-19. It is commendable that Africans and Nigerians in particular can now produce nose masks and alcohol based hand-sanitizers whereas most food items distributed as palliatives were largely home grown.
Going further, attention should be paid to the claim of manufacturing of ventilators by the Federal Polytechnic, Ilaro, Ogun State and another claim by Nigeria Defence Academy as well as Nigerian Airforce on the manufacturing of ventilators in Nigeria.
The Rector of the Federal Polytechnic, Ilaro, Olusegun Aluko, had said while speaking to journalists on the production of the ventilators that it took the institution 7 days to produce the widely sought for medical equipment.
The Nigeria Airforce, in partnership with Ahmadu Bello University, Zaria, is to produce same ventilators while Nigerian Defence Academy has reportedly produced two types of ventilators, had wash sanitizers that would be reproduced.
The Federal Government had not only approved the importation of Madagasca's Artemisia plant-based herbal remedy but received it for scientific verification by relevant agencies of government. Today, the Federal Government has said the Madagasca's formula, at best can only treat cough and not COVID-19.
It is a sad commentary to note that more COVID-19 related deaths are recorded in Madagasca despite the claim of cure of COVID-19 pandemic. Perhaps, what is most fascinating is the claim of cure by a Professor of pharmacognosy, Maurice Iwu, for which he had travelled to the United States of America for scientific verification and possible patent right.
Professor Maurice Iwu, perhaps represents the highest voice from the academia so far in Nigeria on the way to the cure of the pandemic. It is interesting to observe that Professor Maurice Iwu's area of specialty is strategy with respect to phyto-chemicals and toxicology in pharmaceutical studies.
What is more pleasing is the pledge by the Central Bank of Nigeira to fund COVID-19 vaccine research. The Central Bank of Nigeria should, therefore, articulate a template that would enable researchers access the funds.
This is because a possible manufacture of Nigerian drugs or vaccine has the potentials of changing the negative narratives of Africa and the notion that unless an African undergoes slavery in Europe, he cannot even move to the lower rung on the ladder of humanity.
It is, therefore, pertinent that the Federal Polytechnic, Ilaro, Ogun State, Nigeria Airforce and Nigeria Defence Academy must be encouraged to mass produce their experiments for the benefits of Nigeria and Africa at large.
The Presidential Taskforce on COVID-19 and NCDC officials must move from daily news briefing to establish a technical unit comprising critical stakeholders that must see to the manufacturing of personal protective equipment (PPE), ventilators and Polymarase Chain Reaction Machines (PCR) as well as a virile molecular laboratory architecture to fight emerging tropical and zoonotic diseases.
Coronavirus is a common denominator in healthcare needs of humanity and Nigeria can be part of global technological response to conquering the pandemic.
The time to act is now.
Sika is a Broadcast Journalist and Public Affairs Analyst.

Inspiring Lessons From Venice
"You have too much respect upon the world; They lose it that do buy it with much care".
– The Merchant of Venice (1:1:75)
Venice, located in Northern Italy, is a lively, inspiring and
neat city, housing the Headquarters of the United Nations Educational, Scientific and Cultural Organisation (UNESCO). The whole of Italy itself is a tourist centre, with tourism accounting as the most important source of foreign currencies. Right from ancient times Venice has been a notable commercial and sea-faring centre, with Shakespeares' Merchant of Venice providing some inspiring history about the city of Venice.
We also have Senator Brabantio, a reluctant father-in-law of Othello, the Moor of Venice, whose daughter, Desdemona, was strangulated by her husband. Anyone who has been to Venice would give inspiring testimonies about human ingenuity and ability to transform the state of Nature, yet preserving its beauty. Challenges can be transformed!
Unfortunately, with a foreign news headline in The Tide newspaper of Friday, November 15, 2019; saying "Flood: Italy to Declare State of Emergency in Venice", many people would feel quite sad. Those who have seen pictures of the reactions of individuals and authorities to the disaster which fell upon Venice, would be inspired by the indomitability of the human spirit.
It is quite sad enough for the ancient city of Venice to experience an unusual flood disaster, with bad weather said to have driven the high tides. There is an inspiring lesson to learn that during the disaster, there were "sirens warning of fresh flooding ringing through the canal city". Despite the depressing occurrence, jolly good fellows did not allow their spirit to be broken or optimism be dampened. Beer and coffee drinkers did not abandon flooded bars. They drank their "espresso while standing in several inches of water". Great and hilarious fellow!
We did not hear about "area-boys" or cultists or other criminal groups, taking advantage of the disaster to cause more agonies and disasters. We did not hear that members of the armed forces went to town with weapons of mass destruction, to cause panic in a situation that demands empathy and succor. We did not hear that some marabouts, prayer warriors and exorcists went to scenes of disaster to engage in "casting and binding" of evil forces.
International media covering of the flood in Venice obviously raises humanitarian concerns, with mixed emotions seeing Venice's famous square half submerged by flood. Italy's Prime Minister, Giuseppe Conte, described the flooding as "a blow to the heart of our country". Much of Italy is geologically unstable, with four active volcanoes – namely Etna, Vestuvius, Stromboli etc.The Italians are endowed with a high and indomitable spirit, able to dare where other people may fear to go.
We have an example of the Italian daring spirit in Shakespeare's Cymbeline, where a rascally lachimo, using cunning, got into the bed room of Princess Imogen, and stole her bracelet. We learn from that play that "t is gold which makes the true man killed and saves the thief; what can it not do and undo?"
Ancient Venice is associated with Shylock, a rich Jew who must have "a pound of flesh" of Antonio for defaulting in payment of a debt. There was a lesson for shylock: "take thou thy pound of flesh, but in the cutting it, if thou dost shed one drop of Christian blood, thy lands and goods are, by the Laws of Venice, confisticated unto the state of Venice". That lesson remains alive in the minds of merchants, money lenders and all people visiting or doing business in Venice.
With regards to the flood in Venice currently, we learn that the Italian government would pay 5,000 euros to residents whose houses got flooded, and 20,000 euros for restaurants and shop owners as aids. State authorities are also assessing the extent of the damage done to St. Marks' Basilica, which is one of the highly valued cultural treasures of Venice. There are other architectural wonders in Venice such as aqueducts built a long time ago.
The fact that Venice is referred to as "UNESCO City" gives a testimony about the rich artifacts which are associated with Venice. The Phoenitians of old were great sea-farers, with the cities of Tyre, Sidon and Venice featuring in tales of great seamanship. The Vikings were more of plunderers and sea pirates.
Although Italy has other major cities such as Milan, Naples, Turin, Genoa, Polermo, Florence, etc, Venice stands out for its beauty and Rome for being the capital. The Vatican City, though within the territory of Rome, is an independent Roman Catholic State, with its own government.
The unusual flood in Venice, Italy, may be associated with unusual weather and climate changes, which are of global concern. Within the context of global warming and weather disasters, there are inspiring lessons which we in Nigeria can learn. Like the opening quotation taken from The Merchant of Venice, those who put too much value on what the world provides, stand at a loss. Disasters, whether caused by flood or fire, are meant to remind humans that those who hold materialistic world-view are myopic indeed.
The idiom or story of Job in the Scriptures is meant to convey some inspiring lessons for those who see the world and its glories as ultimate values. There is a book titled: Talks with a Devil, by a Russian philosopher, P.D. Ouspensky. Its vital message is that wars, disasters, loses etc, are meant to teach man to look beyond the sphere of matter for real values and meanings in life. Flood and disaster would come and go, but the illuminating lessons of Venice is that non-perishable values make life beautiful. Venice, like Vienna, are cities of grandeur. Take a holiday once!
Dr Amirize is a retired lecturer from the Rivers State University, Port Harcourt.