Rivers As Investors' Haven
Endowed by nature as the nation's  treasure base, Rivers State is blessed with vast deposits of oil and gas, two functional seaports, an international airport, revived rail network, vast arable land, enhanced  security network and a  business friendly environment.  Rivers State, therefore,  is Nigeria's undisputed tourism and investment destination.
The security  framework  in the state has been deliberately developed by the present administration led by Chief Nyesom Wike  to ensure the growth of the oil and gas industry. Massive international and indigenous  investments  in this sector have made the state the headquarters  of oil and gas in the country.
With access to extensive  arable land, water resources and two of the largest fertilizer production plants in the country, backed by an agricultural  policy  that favours public private partnership model for commercial agriculture , Rivers State provides a platform for profitable crop and fish farming for local and international investors to exploit .
The tourism industry  has been robustly  nurtured to attract other Nigerians  and foreigners  to the State.   With resorts, the new Port Harcourt Pleasure Park, an international airport, two seaports , good network of roads and railway line, tourists have found Rivers State attractive.
The kudos goes to  Governor Wike who,  since assuming  the  leadership  of the state, has created an atmosphere  that promotes  tourism.
Electricity  supply in the industrial regions of the state has been marvelous as a result of the presence of gas turbines at Afam and Omoku.  The power situation has been made more attractive by the huge  investments  in the independent electrification of key public facilities in the state, just to free up generated electricity for business purposes.
Business concerns interested in investing in other mineral resources will find out that the state  is a destination of choice. It has several solid minerals in commercial  quantity.
Access to quality  healthcare in Rivers State is guaranteed.  From tertiary  medicare to primary healthcare, investors are assured of access to high class medical professionals  and  facilities.  The Braithwaite Specialist Memorial Hospital, Port Harcourt  has been upgraded by the Wike administration, while the University of Port Harcourt Teaching Hospital and hospitals owned by international oil and gas companies are open to those in need of quality healthcare services .
In Nigeria, Port Harcourt  is the home of decent, classy hotels. Visitors troop into the city on daily basis, just to enjoy the warm hospitality  and friendship  of the Rivers people.  Recent high-profile developments  by the Wike administration  have strengthened the state's  position as a national hub for hospitality.
Connection into Rivers State is the  easiest  in the country.  It boasts  of all forms of transportation-  air, road, railway and marine transportation.  The international airport, two seaports and the railway have created  avenues in and out of the state.
The state is, no doubt, a fertile land for manufacturing.  The Trans-Amadi Industrial Layout has been upgraded by the Wike administration to attract local and  international investors to the state.  The investors  are trooping into the state to take advantage of the  business friendly climate.
Return  on investments in Rivers State  is the best in the country. Investors  have access to ready-made local  and  international markets to sell their products, while the Wike administration  has strengthened  the security  architecture and offered tax reliefs/holidays  to woo new investors to the state.  If you are yet to be in the state for your  lifetime investments, you are missing out on the best opportunity.
Rivers State at 50 is being led by a golden governor who has a Midas touch. With the transformation  on ground by Governor Wike , investors  will enjoy an era of financial bliss for choosing  the state.
Nwakaudu is a Special Assistant to the Rivers State Governor on Electronic Media.
Simeon Nwakaudu
Job Creation Can Reduce Crime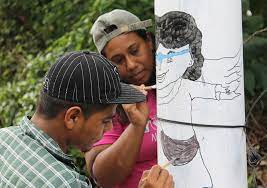 Crime is on the increase in Nigeria. And some public affairs analysts have attributed the upsurge in crime in the country to the high level of unemployment. Breaking down of law and order is becoming a trend that is growing fast in the land. Illegality is fast becoming legality in the country. Criminal-minded citizens are using lack of employment opportunities witnessed in Nigeria to swindle some innocent Nigerians.
This is because some people are desperate to get rich through all means and cost available to them. And so, some fall prey to the cheats and fraudsters in the society. Some jobless people have been defrauded and killed by their perceived employers. Few weeks ago, the social and mainstream media were filled with news of a young lady who was killed in cause of searching for employment from wrong person in Akwa Ibom State.
So many networking and Ponzi businesses have sprung up in the guise of making people rich with ease. And some people are being swindled of their money on daily basis. The trend of creating platforms to dupe people is at alarming stage in Nigeria.
Today, betting is a lucrative venture that almost everyone wants to invest in. And in some cases, one would always act to cause someone to miss his long-awaited expectations.
Kidnapping is carried out on daily basis for ransom to be paid by the victims or the victims' families. This is dangerous to national development. A lazy man and a hardworking man need food to eat when hunger comes. The quest to make money without labour is a dangerous approach in the country. Yahoo boys and girls are everywhere making innovation to defraud people of their hard-earned money saved in the banks. And everything is blamed on poverty and lack of employment opportunities. The security agencies in the country have not been able to bring the high crime rate under control.
The government is not seen to be working because of high magnitude of crime rate in the land. Every complaint of crime hinges on unemployment. That may seem as a fact but is not total. Some who indulge in crime are working class and some come from well-to-do families. The crime rate is unassuming, especially financial crimes.
Observationally, it is like stealing is fast becoming a norm. This is worrisome. The state of insecurity is not helping matters in Nigeria. And it is time for the Federal Government to use full force to restore relative peace in the country. Insecurity does not support job creation in any country of the world.
It is high time the government came down and look at the plight of the people. Some of the major manufacturing companies in the country had folded up or relocated to another country because of the unfriendly and harsh environment for businesses.
In the United Arab Emirates (UAE), government creates policies and laws that drive the economy and businesses in that country. Today, almost every Nigerian knows and talks about the city of Dubai in the UAE. The city is a business destination to most of the business moguls in the world.
Therefore, the governments in Nigeria should formulate policies and laws that will convince investors to establish their businesses in the country and that will, in turn, create job opportunities for the teeming population that are jobless. It is said that a lazy mind is the devil's workshop. Therefore, Nigerian government should not allow the minds of young Nigerians to be devil's workshop; where crime is formulated and executed to the detriment of all.
Some of the loans collected by the Federal Government from nations and international financial bodies, should be used for job creation for the youths who are using their energy the wrong way. Nigerian government can reduce crime rate in the country through aggressive and holistic approach towards job creation.
Joblessness has created high rate of drug use in Nigeria. Some ignorant citizens think that taking of some hard drugs can relieve them of their state of hopelessness. Nigerians want a society where hope can be restored and peace will reign. Drug abuse is common and it is inimical to progress and peace in the society.
If some who indulge in crime are engaged by government to earn a living somewhere, it can help to reduce the crime rate witnessed in the country now. Indeed, all the level of governments in the country should move their tentacle towards job creation. And this should be done with a clear-cut policy and programme backed by enabling laws.
Hunger does not know political party and ethnic group. Therefore, it is time for the government to rethink and adopt workable template towards job creation in Nigeria. Crime is evil. The diversification of the economy towards agriculture, if properly followed, will create jobs for the people.
Ogwuonuonu wrote from Port Harcourt.
By: Frank Ogwuonuon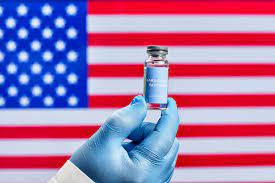 Currently, many countries, including the United States of America, would demand for vaccine mandate as a condition for granting travel visa to anyone. Such policy is justifiable because self-preservation is a vital law for all living entities. COVID-19 pandemic has been quite a disturbing global phenomenon that no country can afford to expose its citizens to avoidable dangers, even if it requires placing restrictions on movements and travels. People carry various things as they move about.
News headline: "N194bn COVID-19 Allocation to Three States Missing, BudgIT Alleges" – The Tide newspaper, Monday, September 13, 2021 (front page). Without going into details of that report, or mentioning the three states involved, one recalls an alarm from a senior Nigerian in 2020, describing COVID-19 as a global scam or smoke screen. The vital issue here is that since its outbreak, COVID-19 pandemic is a controversy (like HIV/AIDS), with various interpretations and opinions. The variations are many and instructive.
Another issue relating to the global pandemic is the controversy concerning the effect of human volition or the mind, over matter. Researchers call this controversy the Placebo Effect. Placebo is defined as a substance given to a patient instead of medicine, without telling them it is not real, so that they get better because they think they are taking medicine. This has to do with the effect of belief, faith, confidence and morale booster on increased human capacity, energy and well-being. Some would say love is medicine.
Without going into details of extensive research works done with regards to the transforming effects of positive attitude, it would suffice to say that human volition, operating through the mind, is a vital, ready weapon which we cannot ignore. Dr E. G. White would tell us that: "It is the duty of every person, for his own sake, and for the sake of humanity, to inform himself in regard to the laws of life and conscientiously to obey them. All need to become acquainted with that most wonderful of all organism, the human body. They should study the influence of the mind upon the body and of the body upon the mind, and the laws by which they are governed".
Much had been said and written by well-meaning individuals about the need to guard our thought and the mind with all diligence, because of their vital role in human well-being. Even the things which we dread and fear most, would lose their power over us, if we know the truth about them. Surely, there is no blemish but the mind, and no darkness but ignorance. Psychologists would talk about the law of Reversed Effort, which causes fears and doubts to sap vital energy in us, thus exposing us to dangers and depriving us of natural immune system.
So, the COVID-19 global pandemic, like the HIV/AIDS controversy, has the possibility of opening our eyes and expanding our consciousness, to be able to know better the effects of our thoughts and deeds. The alleged missing of money allocated to combat the COVID-19 scourge must have some underlying factors, whether or not any fraud is involved. The truth is that the news story reflects a peculiar human weakness.
Destructive human weaknesses include the propensity to cheat, defraud, call white black and black white, according as we are paid. Thus, avarice, greed and myopia, blind and deaden human conscience which is meant to serve as an effective in-built guide through the wilderness of life. Man can destroy himself and also corrupt others through personal weaknesses which become too hard to curb. From little beginnings and continual indulgence, weaknesses grow into propensities which then become weapons of self-destruction. COVID-19 is an idiom.
So much had been said, off-records and from the grapevine, concerning the beginning or origin of COVID-19 pandemic in the past two years. Some people, including religious leaders, have associated it with "Judgement, Millennium and Rapture", such that the Vaccine Mandate is interpreted as "Mark of the Beast. Those who refuse to bear mark of the beast would be denied many things, including travel visa, etc. The speculations, controversies and gossips go on and on, behind which lies impenetrable dark clouds. COVID-19 and the Beast!
The World Health Organisation (WHO) has not been able to tell us the origin or politics of the COVID-19 pandemic, despite the fact that it is a present threat which those who doubted its reality are not spared. Its controversies cover the origin, management, dispensing of palliative measures, deaths associated with COVID-19, drugs or vaccines for the pandemic, and now the disappearance of money allocated to combat the scourge. No one is sure who is speaking from what angle of interest or what political, economic and ethical cover-ups may be involved. We keep wondering!
Beyond the sound, fury and shenanigans associated with COVID-19 and Vaccine Mandate, there are certain issues vital for the Nigerian audience. One of such issues has to do with global commercialism and the possibility of scam, whereby the pandemic and the attendant vaccine mandate, provide opportunities for smart interest groups to play some games. Since COVID-19 could not be associated with originating from Africa, like HIV/AIDS, African nations cannot claim any immunity on the ground of being used to malaria fever. COVID-19 is different from malaria.
If COVID-19 and malaria share similarities, then vaccine mandate would not be compulsory for Blacks, even though malaria drugs feature in the other. An opportunity comes for some vested interest groups to use vaccine mandate as a political, economic or religious weapon. Already some religious groups are out with opinions and interpretations which would run counter to state policies and mandates. When faith and belief system become political issues or weapons, then Boko Haram phenomenon comes in.
Security challenges facing humanity currently come largely from secret dealings, pacts, gang-ups and cover-ups, whereby some interest groups want to take advantage of others. Issue of power comes in, whereby the gangsterist policy of "who wields power, makes the rule and takes the gold", applies. Global economy and commercialism rule in modern politics whereby power is sought and held for the purpose of control. Power blocks, local and global, have long-term agenda whereby every social institution serves as an accomplice in the project, including science.
Dr Amirize is a retired lecturer from the Rivers State University, Port Harcourt.
By: Bright Amirize
Nigerian Banks And Customers' Burdens
The banking system in Nigeria has been a burden to the banking public over the years. Some banks do not give adequate attention to their customers. They rather abandon the customers' complaints or request without cogent reasons.
Customer complaints are inevitable, no matter how streamlined one's business may look they must always be acknowledged and dealt with efficiently. By ignoring or dismissing the complaints or requests of customers, the bank is telling the public that their opinion and patronage don't matter. Many business owners see complaints or demands management as time consuming and frustrating to an efficient system, whereas such complaints can be resolved quickly and easily.
When a customer first lodges a complaint, there is need for the authority to take bold step in order to tackle such problem confronting the complainant. It can be difficult to remain impassive in the face of criticisms, but an emotional response will only serve to irritate the customer further.
The authorities are expected to give their customers full attention as desired and carefully listen to the whole problem before responding. Put yourselves in their shoes, if you had a problem you would want someone to listen and solve it.
Appearing disinterested or attempting to argue to discourage the customer based on the complaint lodged will only exacerbate the situation. There is no need to jump the gun, rather one should deal with such complaints on a regular basis, of which many have handled similar cases before now. However, complaints of esteemed customers are usually unique to the bank staff because resolution of such often attract financial gratification.
Treating their cases as important individuals requires listening to their problems in full, which will go a long way to strengthen the relationship existing between banks and their customers only when attention is given to complaints or demands from customers at our various banks. It is easy to be defenseless, particularly if the management doesn't believe they are at fault. However, they have to put themselves together and feel the pains of their customers, especially when they are at the receiving end of such experience; would they personally be satisfied? If the blame lies on a particular member of staff, it is often best to remove the customer from their presence.
Always use one's initiative when dealing with customers' complaints. This can defuse tension and emotion, and help customers to re-evaluate their anger.
However, never pass the customer around from person to person as each complaint or demand should ideally be handled by a particular staff. Therefore, such person should always ensure that the staff assigned to the case has the impetus to deal with the situation.
Once the customers had aired their grievances, the staff on duty should immediately give a sincere apology. Sometimes, apology is all it takes to placate an angry customer; sometimes, a complaint should be followed by a request for compensation, typically through a refund or a voucher. In this premise, the staff remains calm when dealing with a complaint or demand even if the customer becomes irate or confrontational, the ultimate aim would be to turn the\ bankers' negative experience into a positive one, but arguing back will only make the situation worse.
Customer complaints should always be resolved as quickly as possible and allow sympathy to be the watchword once you have listened to their concern, in order to quell the heat of the matter for better result.
As a public servant, a bank staff should be able to create a bond between him and the customer, so that they know you have heard their concern and are going to work with them to resolve the impasse. The bank should offer solution to their customer's burden, provide feedback to such problem and execute the solution, instead of creating more difficulties in the life of the complainants.
Customers are made to be treated with care, kindness, love and respect. The banking system in Nigeria should learn how to manage issues effectively, especially those that emanate from their banks, where they are expected to provide suitable machines that will accommodate the needs of the customers; example, the Automated Teller Machine (ATM), because the banks cannot function well without the customers' patronage and contribution.
Customers are the reason for the banking system in Nigeria.
By: Kpobari Barizaa
Barizaa wrote in from Bori.