Why Save Loots Amidst Hunger?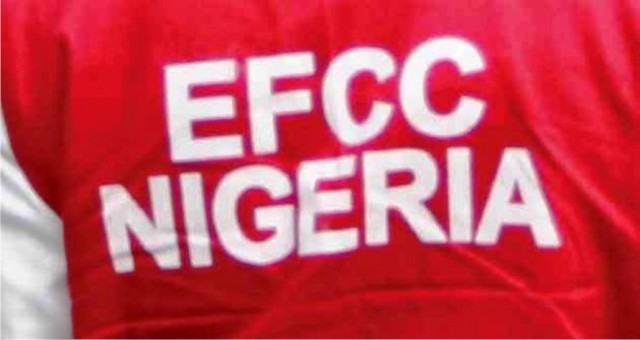 It beats my imagination that while Nigeria, the giant inundated  by the wallows in the trauma of economic recession, the the mass media is discovery of diverted and looted funds by fraudulent individuals.
It is either a recovery of $42m from a top politician's Ikoyi , Lagos home or that of $50m in Osborne Tower apartment still in Ikoyi.  The Economic and Financial Crime Commission's (EFCC) discoveries of $1m raw cash in yet another politician's mansion in Maitama, and the recent  " stack of cash in an Ikoyi apartment", are all parts of the daily posts in our media platforms.
The money, worth $38m, 27000 pounds and 23m Naira, was reportedly found locked in cabinets 24 hours after uncovering a whopping 250 million naira from a market in Balogun,  Lagos. This offcourse is not without thanks to a whistle blower's confidential alert received by the EFCC office,  regarding suspicious movement of bags in and out of a particular apartment at Osborne Towers, located at 16 Osborne Road, Ikoyi, Lagos.
These latest developments are just a fraction of similar developments recorded in recent times. Thus, it is no longer news to intimate the public about loot discoveries, the public is rather interested on how the loots are plunged back into the system for the good of the suffering masses.
Unfortunately, the Chairman, Presidential Advisory Committee Against Corruption, Prof Itse Sagay, once revealed that despite recovering stolen Nigerian money, President Muhammadu Buhari might not be able to spend the monies on urgent needs of the country. Instead, he said, an account has been set up for the stolen fund.
Although setting up an account could be a preliminary step to securing the fund, it is still unclear why the Federal Government's hands had remained tied to the liberty of its use to alleviate the plight of the suffering masses.
Prof Sagay's explanation that certain cases have not been concluded as such forfeiture of such funds are on interim basis that could be ordered by the court to be released to the owners, could well be interpreted as being on the defensive.
I agree that for funds discovered in people's bank account, any legal process could be instituted, but for funds stacked in personal apartments, dugged pits and the likes, where owners even dread to be mentioned, why would any government worth its salt not be bold enough to confisticate and use them to better the lots of the generality of the masses who have been suffering due to the activities of the money looters?
The published and unpublished reports on financial and asset recoveries made by the Federal Government Nigeria from May 29, 2015, till date, to a reasonable extent, has the potential to change the story of Nigerians in their present circumstance.
However, the inability of the Federal Government to reabsorb the nation's looted fund when discovered has made the entire effort meaningless and unable to deter even the looters themselves from such corrupt practices.
For crying out loud, everything about this recent discovery of $43, 449, 947, £27, 800 and N23, 218,000 in an  apartment is illegal and deserves no compromise.  Come to think of it, why has nobody been able to claim ownership of such money?
Incidences like this are replete in our country and for anyone to be keeping these loots for whatever reason when the masses are faced with problems of structural and stomach infrastructure, it could be adjudged not having the interest of the masses at heart.
It is, therefore, in the light of the above that tI consider saving the loots and consider saving the identity of the looters as a disservice to the good of the country and its citizenry.
There is no better way to sanitise the image of our great country outside our territorial shores than to frankly dissociate the country from corruption at any level as well as humiliate perpetrators.  Any form of compromise,  where by  perpetrators are hidden and pampered and their loots preserved, is, to say the  least, obviously playing to the gallery.
The Nigerian populace would repose more confidence in this administration if it will stand out in its fight against corruption, by not shielding any sacred cow and ensuring that looted funds are judiciously plunged back into the system for the good of all.
Sylvia ThankGod-Amadi
It is a cheering news, to wit: "Nigeria Set To Begin Export Of Vehicle Parts, Heavy-Duty Metals" – ref. The Tide: Wednesday, Sept. 8, 2021. Zeetin, a Nigerian precision engineering company, whose Managing Director is Azibaola Robert, told Nigerians that his company signed an export Memorandum of Understanding with a Turkish-American Company, JMT Ltd, to export Zeetin's products to other countries. Robert told us that: "this is the first time a Nigerian engineering and manufacturing company will start exporting heavy-duty metal products, spares to the international market".
Any patriotic Nigerian would be glad to hear such news, rather than something saddening such as acts of banditry and brigandage. With the export of Zeetin vehicle parts and heavy-duty metals, "overall, Nigeria will be the ultimate beneficiary". Hopefully, JMT Limited, while taking the responsibility of exporting and marketing Zeetin products, would have satisfied itself that the products are of international standards. It would not be enough for a precision engineering company to manufacture products, but there is also an additional responsibility of quality assurance.
Manufacturers Association of Nigeria (MAN) would obviously have satisfied itself that Zeetin products are of international standards. Therefore, credit must go to an indigenous Zeetin precision engineering company for being the first to export heavy-duty metal products and we hope that it would be a proud beginning; not Ajaokuta Steel!
Common stages involved in every project, including precision engineering works, would cover risk analysis, project design, implementation and then monitoring and evaluation. Purposes of monitoring and evaluation include getting factual and comprehensive feedback with regards to the performance of products sent out into the market. For manufacturing companies, lots of resources are spent on the feedback process, to ensure customer satisfaction and product sustainability. Complaints from customers and users are taken seriously so that corrections and improvements can be made.
At a seminar in the School of Oriental and African Studies, London, a long time ago, some useful facts emerged with regards to the common reactions of developing countries, to criticisms. Monitoring and evaluation process would obviously involve pointing out lapses calling for correction and improved strengthening. The emphasis was that criticism should not be seen as acts of aggression or hostility, but as opportunity for corrections and improvements. It takes maturity and a big heart to learn from scathing criticism.
With regards to product quality, developing countries, including Nigeria, have been known to have some lingering lapses, despite improved diligence. When there were talks in the recent times about Nigeria going to manufacture cars and aircraft, a former Nigerian diplomat swore that he, nor any of his grand children, would travel by such vehicle. Be it a joke or reality, his remark represents the attitude of many Nigerians towards local products. It is not always a question of ability or absence of it, but something else, quality included.
At the aforementioned seminar in the London school, there was a comment about "jumping the gun", being a reference to an attitude of setting out long before the dawn. There is usually a difference between having an ability, and having the readiness to apply it, at the most appropriate time. Jumping the gun would mean embarking on a mission before one is ready enough to do so. Such haste may arise from vanity or some other weakness. It may not be wrong to take some risks or announce some breakthrough, but let it not be for "show" purposes.
In the management of development process, what is known as felt-need theory includes the practice of addressing needs and necessities according to the order of priority. Priority rating of a need would include the level of threat posed and the number of people involved. Commonsense understanding and assessment of a priority would mean "doing first thing first". As First-Aid instructors would say. If threat to life is involved, then life-saving measures would be more appropriate priority than spending time in arguments while situation gets worse. You don't go after rats while a house is on fire!
There was a time, a few years ago, when products packaged and exported from Nigeria were rejected abroad on the ground of not meeting international standards. Such products were not vehicle parts or heavy-duty metals. A major complaint about Nigerian-made products has always pointed towards "finishing and packaging", which carry the tag of "poorly done". There have been complaints that Nigerians rarely take serious pains to give a "good finishing" to what they produce. Products carry signatures of their origins and producers!
The endeavours and exploits of Zeetin have been used in this article as a means to examine what real progress means. That there are differences among individuals, nations, cultures and races, count as blessings and assets, rather than liabilities. Real progress shows in the development and advancement of what is indigenous to a people, rather than in copying and adopting foreign things, including engineering technology. Such progress begins with development of a right sense of beauty, not as a caricature but as an infallible signpost for knowing what exhibits harmony and creates joy. Beauty, Harmony, Joy!
People often strive in vain, and motivated by vanity, to copy and adopt what is not indigenous to their culture. Much time and resources are spent on wanting to follow the train of fashion, while efforts are rarely made to identify and develop indigenous talents. Obviously, every distinct group of people have unique endowments, peculiar to them, serving as their contribution to collective humanity. Harmony arises where differences in kind give their best to build up the whole through complementarily. Wherever one endeavour complements another, harmony arises.
Rather than be rooted in our native soil, culture and peculiar endowments, we copy and reproduce what is alien and borrowed from those we consider better. Such lifestyle of imitation is a major drawback for Nigeria. We progress better by being rooted in what we truly are and then build up from the grassroots; not by borrowing, copying or imitating what others had developed. From engineering works, to governance and health issues, there are indigenous and local content components that can give added values, if we Don't Jump the Gun.
Dr Amirize is a retired lecturer from the Rivers State University, Port Harcourt.
Cursory Look At Nigeria's Challenges
Insecurity and bad economy in Nigeria have reached alarming proportions rearing their ugly heads in various facets of our national life. Lives are lost on daily basis, population depleted, businesses in comatose, investment are nose-diving, multinationals closing shop and vacating the country, unemployment soaring and the populace in fear.
On May 29, 2015, General Muhammadu Buhari (rtd) was sworn in as President of Nigeria. The administration promised to urgently tackle several challenges that have hindered economic prosperity, sustainable security and overall national development in Nigeria. In terms of human resources, Nigeria is among the first 20 developed countries of the world. It is Africa's largest oil-producing country. With a population of over 200 million, it is, no doubt, the largest market in Africa.
But the security and economic fortunes have been dwindling due to vagaries in the global price of crude oil. The country has been caught in-between affluence and affliction. Nigeria's political leadership is a major factor why she has been reduced to a giant with clay feet. Buhari came to national limelight in 1983 when he became military Head of State after a successful coup d'état that overthrew civilian President Shehu Shagari on December 31, 1983. He ruled Nigeria from January 1984 until August 1985, before his regime was also toppled by another coup. His reign is ever remembered for a vigorous anti-corruption war, but tainted by human rights abuses.
Buhari contested in the presidential elections of 2003, 2007 and 2011, but lost to the Peoples Democratic Party (PDP) candidates. In the 2003, he was the presidential candidate of the All Nigeria Peoples Party (ANPP) and lost to incumbent President Olusegun Obasanjo. In 2007, he contested again on the ticket of the same party, but was beaten by PDP's Umaru Yar'Adua who scored 26,638,063 against Buhari's 6,605,299. In March 2010, the retired General left ANPP and formed the Congress for Progressive Change (CPC) contesting as its presidential candidate during the 2011 presidential poll, which he lost to President Goodluck Jonathan of PDP.
In that election, Buhari secured 12,214,853 votes against the President Goodluck Jonathan's who secured 22,495,187. In 2014, the All Progressives Congress (APC) nominated Buhari to stand as its presidential candidate in the 2015 presidential election. The APC was merger of the All Progressives Grand Alliance (APGA), Action Congress of Nigeria (ACN), ANPP and CPC.
Buhari subsequently emerged victorious in the March 28, 2015 poll, defeating incumbent President Jonathan of PDP. He polled 15,416,221 votes against Jonathan's 12,853,162 votes in an election that was keenly contested. On May 29, 2015, General Muhammadu Buhari was sworn in as president. Having ascended to the office he once occupied as a military officer, his administration was expected to urgently tackle several challenges that have bedeviled Nigeria over the last three decades. Insecurity, bad economy and corruption were the greatest challenges facing the new administrations since the return to democracy in 1999.
Traditional security threats such as violent conflicts, militancy, armed robbery and kidnapping have assumed worrisome dimensions in Nigeria. Evolving threats such as insurgency and terrorism have further complicated the situation. Outbreak of violent conflicts has become a major characteristic of insecurity in Nigeria. It is estimated that Nigeria has witnessed over 3,000 violent ethno-religious, communal and political conflicts of varying intensity and magnitude. Clashes between farmers and pastoralists have resulted in the death of about 4,732 persons between 1998 and 2014. The spate of violent crimes has become alarming.
In all of this the Presidency appears not to be doing enough, raising suspicions that Buhari is reluctant to take action since the herdsmen are mainly of his Fulani tribe. Even the swiftness with which Aso Rock Villa reacts to any condemnation of destructions caused by herders in the Middle Belt and southern parts of the country helps to fuel this suspicion.
Of course, the President's insistence to recover gazetted grazing routes in the country lends further credence to the arguments of those who have maintained that he is deliberately keeping quiet and allowing his herder kinsmen to ride roughshod over every other section of the country. At best, all Buhari had ever ventured was that those who had complained about the destructions caused by open grazing should learn to tolerate the migrant herders and their cattle.
And on the economic front, the Buhari administration has a myriad of challenges to tackle which include but not limited to pervasive poverty, rising unemployment, epileptic power supply, fuel crisis and declining economy. Pervasive poverty and massive unemployment are serious economic challenges facing Nigeria. Both have maintained a rising trend over the years. Poverty rates remain high in Nigeria, particularly in rural areas. It is estimated that 101million out of Nigeria's population of about 200 million live in extreme poverty.
And of the 99 million Nigerians suffering from extreme poverty, most are young people denied employment opportunities. However, as of 2015, the unemployment rate in Nigeria reached an all-time high of 20 percent with a youth unemployment rate as high as 50 per cent. These young Nigerians fell prey to recruitment by such groups as Boko Haram.
The problem of poverty and unemployment in Nigeria results from inconsistent policies, misappropriation of funds meant for empowerment schemes and increasing de-industrialisation and collapse of small businesses due to lack of venture capital and poor power supply.
Foreign industrial firms that once operated in this country have since relocated to other African countries like Ghana and South Africa which can boast of better operating environments. The oil multinationals that not only employed Nigerians and paid them very well have also relocated their key operations to offshore platforms in order to escape the increasingly restive Nigerian youth. This has led to staff downsizing across companies.
Achugo wrote from Eastern Polytechnic, Port Harcourt.
By: Godstime Achugo
Avoiding Brain-Drain In Medicare
The industrial action embarked upon by resident doctors in Nigeria has lasted for several weeks. A few months ago, the Nigerian Medical Association (NMA) was alleged to be demanding certain allowances, including that of COVID-19 inducement allowance.
The Federal Minister of Labour and Productivity, Dr Chris Ngige, the NMA and other stakeholders shifted grounds on the issues and came to a resolution which made them go back to work. This time around, the authorities concerned should also come together, sort out the problems concerning the medical practitioners so that the nation's healthcare system is taken care of.
There is the fear that if they are not treated well, some of them may travel abroad for greener pastures. A situation where well-trained medical doctors will be leaving for other countries because the Nigerian system does not bother about them, should be avoided.  Not just the doctors, nurses too should be taken care of as more of their services are needed in our public hospitals.
Although other professions are affected but that of medicare is more important as it deals with health. Health, they say, is wealth. A situation where a senior doctor may want to leave the country with his former students who have grown on the job for several years, to other countries because of the system in Nigeria calls for concern.
Those who may be wishing to leave should be patriotic. We are aware that many countries of the world like Canada, Australia, Germany, South Africa, to mention but a few, are seeking the services of Nigerian trained medical personnel. But it should be noted that their services are also needed in their country. As Nigerians, they need to be trusted to make some sacrifices as far as their services are concerned.
Some years back, when resident doctors embarked on strike in some of the states, there were threats of "No work, no pay", their colleagues in other states voluntarily contributed and made funds available to them. 
They should not be poor, but such calibre of persons should not be as it will be degrading. If they lack money as a result of non-payment of salaries and allowances, as punishment for industrial action, they have families and loved ones to cater for. Those who are leaving Nigeria for other climes may not be unpatriotic but need the kind of wages that are commensurate with the jobs they perform.
Researches have shown that brain-drain in Nigeria started in the early '90s. One worrisome issue is that there are persons who at one time or the other have belonged to these associations before being at the helm of affairs. You discover that there will still be series of industrial action under their watch. So you begin to wonder whether these anomalies cannot be corrected as they are in charge.
Some persons have argued that Nigeria's education system is poor. How come the nation's medical graduates are good to the extent that other countries seek their services? I know that Nigeria has well-trained medical personnel who studied at home and can compete favourably at the international level.
Recently, I had an experience with some of our medical doctors, specifically in a female ward in one of our public hospitals; I was amazed at the way they were analysing health issues about women and prescribing the right drugs for the various ailments.
I began to wonder why anybody will say that we are nowhere. The truth is that we have qualified medical doctors. I think the problem is how to attend to their needs. If medical practitioners are asking for, let's say, COVID-19 hazard allowance, they should be given so they don't contract the virus.
The stress of a medical personnel attending to so many patients may not be easy, even at nights. When you visit the hospitals, one will not be in doubt that those groups of people deserve better working condition.
Nigerian medical doctors should be patriotic no matter their grievances, bearing in mind that "home is home". The understanding between the indigenous medical personnel may not be the same as that of foreign medical team. Although there are some whose expertise are higher and left their countries of origin to render one assistance or the other in Nigeria.
There are also Nigerian trained medical doctors based overseas who, after taking a look at the situation in Nigeria, once in a while come home to render healthcare services. That's a show of patriotism. 
Education of a medical doctor in Nigeria is very expensive. In fact, securing admission to study medicine in the university does not come easy. So it's like, "handle with care".  
While the Federal Government may need to look into the demands of resident doctors, NMA as a way of being patriotic, should shift ground during negotiation.  
Brain-drain may not serve Nigeria well so they should not allow some of the best hands to leave.  More so, you cannot tell whether they will return or not.  All hands must be on deck because this is a period of pandemic.  
Here in Rivers State, hospitals have been equipped with facilities of international standard which our medical personnel are competent to handle. The University of Port Harcourt Teaching Hospital (UPTH) and Rivers State University Teaching Hospital (RSUTH) have been equipped by both the federal and state governments. Spirited individuals and organisations have also donated facilities to those hospitals. The Military Hospital in Port Harcourt has also been equipped for anybody's comfort.  
In fact, the gigantic Mother and Child Hospital built by the Nyesom Wike administration is a testimony that healthcare system has been boosted. I think it is for the right medical personnel to man those facilities.  
If our medical doctors are adequately taken care of, they will not leave the country for any reason. If you think any country is better than Nigeria, such place was not developed in a day. Whatever infrastructure you have overseas was developed over the years.
By: Eunice Choko-Kayode