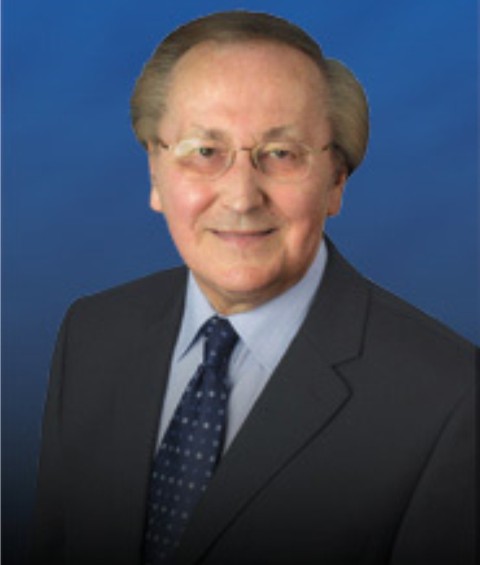 According to Selywn Hughes, "Real change is an inside matter. It begins at the core of the personality and works its way out".
We may not recognize it or otherwise be cognizant of it. We may oppose it, or even try to accelerate it. No matter what our position may be, change makes its course in the evolution of human effort.
Heraclitus, a Greek Philosopher, will tell you that the only thing that is constant is change. However, change may be negative or positive. For almost eight months now, Nigeria has been experiencing recession, that is, a temporary decline in economic activity, trade and prosperity.  And if we are not careful, it could get worse even to austerity measure. The government's inconsistent economic policies over the year contributed a lot to this mess.
When President Olusegun Obasanjo came in 1999, the economy was in a shambles due to corruption but he assembled the best brains and fixed the economy. In fact, he brought Nigeria out of the quagmire except that along the line, he derailed.
Steve Covey says that it is not what happens to you or people's actions that matter, but your reaction. Today, shipping companies are withdrawing from Nigeria as well as airlines due to unfavourable forex policies. It was alleged that foreign airlines found it difficult to repatriate their money.
It looks as if everything is stagnant. For  us to start experiencing any meaningful change, the Presidency should as a matter of urgency, cut down on the cost of governance. It would amount to irresponsibility for the government to go on as usual. Allowances and salaries of our legislators should be slashed.
There is no justification for the jumbo allowances our federal lawmakers receive at this moment of economic hardship and distress when millions of Nigerians cannot afford three square meals a day. A Nigerian Senator is said to be the highest paid in the world, earning more than the American president. Yet, they claim to be representing us and our interest. What a bogus claim!
I, therefore, suggest that law making business in Nigeria should be made part-time. It is glaringly that ordinary Nigerians are really suffering in the midst of plenty.
John Quncy Adams says, "the great object of the institution of civil government is the improvement of the conditions of those who are parties to social  contract and no government, in whatever form constituted, can accomplish the lawful end of its institution but in proportion as it improves the condition of those over whom it is established."
What are we in actual fact changing when people are invariably being chained in one way or the other through economic recession? One needs to ask whether we are really honest with the way we are handling our economic matters at this crucial moment.
According to Thomas Jefferson, "the whole of government consists in the art of being honest".
There  is need to build every part of the country, whether East, West, North or South. It is an ugly sight to behold that most of the federal roads in the country are death traps. Precisely, the federal roads from Aba to Port Harcourt, Onitsha to Awka, Awka to Enugu etc are unmotorable. If we cannot change when circumstances demand, how do we expect others to change.
Just as Henry D Thoreau rightly observes, things do not change, rather we change. And in the words of late Nelson Mandela, "In order to build a nation, we must all exceed our expectations".
Okoye writes from Port Harcourt.
Cornelius Okoye
Nigerian Banks And Customers' Burdens
The banking system in Nigeria has been a burden to the banking public over the years. Some banks do not give adequate attention to their customers. They rather abandon the customers' complaints or request without cogent reasons.
Customer complaints are inevitable, no matter how streamlined one's business may look they must always be acknowledged and dealt with efficiently. By ignoring or dismissing the complaints or requests of customers, the bank is telling the public that their opinion and patronage don't matter. Many business owners see complaints or demands management as time consuming and frustrating to an efficient system, whereas such complaints can be resolved quickly and easily.
When a customer first lodges a complaint, there is need for the authority to take bold step in order to tackle such problem confronting the complainant. It can be difficult to remain impassive in the face of criticisms, but an emotional response will only serve to irritate the customer further.
The authorities are expected to give their customers full attention as desired and carefully listen to the whole problem before responding. Put yourselves in their shoes, if you had a problem you would want someone to listen and solve it.
Appearing disinterested or attempting to argue to discourage the customer based on the complaint lodged will only exacerbate the situation. There is no need to jump the gun, rather one should deal with such complaints on a regular basis, of which many have handled similar cases before now. However, complaints of esteemed customers are usually unique to the bank staff because resolution of such often attract financial gratification.
Treating their cases as important individuals requires listening to their problems in full, which will go a long way to strengthen the relationship existing between banks and their customers only when attention is given to complaints or demands from customers at our various banks. It is easy to be defenseless, particularly if the management doesn't believe they are at fault. However, they have to put themselves together and feel the pains of their customers, especially when they are at the receiving end of such experience; would they personally be satisfied? If the blame lies on a particular member of staff, it is often best to remove the customer from their presence.
Always use one's initiative when dealing with customers' complaints. This can defuse tension and emotion, and help customers to re-evaluate their anger.
However, never pass the customer around from person to person as each complaint or demand should ideally be handled by a particular staff. Therefore, such person should always ensure that the staff assigned to the case has the impetus to deal with the situation.
Once the customers had aired their grievances, the staff on duty should immediately give a sincere apology. Sometimes, apology is all it takes to placate an angry customer; sometimes, a complaint should be followed by a request for compensation, typically through a refund or a voucher. In this premise, the staff remains calm when dealing with a complaint or demand even if the customer becomes irate or confrontational, the ultimate aim would be to turn the\ bankers' negative experience into a positive one, but arguing back will only make the situation worse.
Customer complaints should always be resolved as quickly as possible and allow sympathy to be the watchword once you have listened to their concern, in order to quell the heat of the matter for better result.
As a public servant, a bank staff should be able to create a bond between him and the customer, so that they know you have heard their concern and are going to work with them to resolve the impasse. The bank should offer solution to their customer's burden, provide feedback to such problem and execute the solution, instead of creating more difficulties in the life of the complainants.
Customers are made to be treated with care, kindness, love and respect. The banking system in Nigeria should learn how to manage issues effectively, especially those that emanate from their banks, where they are expected to provide suitable machines that will accommodate the needs of the customers; example, the Automated Teller Machine (ATM), because the banks cannot function well without the customers' patronage and contribution.
Customers are the reason for the banking system in Nigeria.
By: Kpobari Barizaa
Barizaa wrote in from Bori.
OurStateOurResponsibility: An Insight
The slogan #OurStateOurResponsibility# is an eloquent government advocacy campaign for patriotism among residents and citizens of Rivers State. Flagging off the campaign on the 31st of July, 2019,the former Permanent Secretary of the Sate Ministry of Information and Communications and current Commissioner for Information and Communications, Pastor Paulinus Nsirim, declared as follows: "Our Patriotism needs to be channelled to uphold our State, a lot of good goes on here, outweighing the bad, let us value it".
The background to this declaration was the recognition that so much of negative narratives about the State were going viral in the media space. The opposition which never gave the state government, under the leadership of Nyesom Wike, a chance to succeed, contrived negative campaigns to wish away all the breakthroughs that the government of the day was making in the areas of infrastructure and human capital development. I recall that when the campaign train came to the Rivers State Television, the then Permanent Secretary Stated that the "people of Rivers State must see the State in the right perspective".
According to him, this is a State where so much good have transpired in all sectors of development under Governor Wike's Watch.
The vision and mission had a clear focus, as the state traded the New Rivers Vision which is a blueprint for sustainable development of Rivers State. The government of the day did not leave any one in doubt that it was ready and committed to provide the dividends of democracy to all parts of the State. The populace were therefore expected to show not only support but to speak well of the government as a show of patriotism and gratitude in the spirit of citizen-government reciprocity.
Most importantly, the message of the campaign was for all institutions, NGOs, individuals and the media to blow the trumpet very loud, that so much is happening in the state, so that good will ultimately outshine negative propaganda.
The ultimate message of #OurStateOurResponsibility# is that "there is a shared prosperity to protect". Every stakeholder must stand up to protect the interest of the State in their respective endeavours. The campaign has moved to the doorsteps of all stakeholders in the public and private sectors including military and paramilitary organisations, that is, Army, Police, Nigeria Security Civil Defense Corps, NSCDC.
The vocal advocacy has also knocked on the door steps of religious groups, the Rivers State House of Assembly, as well as private and state-owned media, labour institutions including professional and labour unions.
Pastor Paulinus Nsirim, now the Honourable Commissioner for Information and Communications, has flagged off the second phase of the campaign.
We can see in him the vigour, zest and passion of the former Information and Public Enlightenment guru, Professor Jerry Gana, in his MAMSER campaign of 1987.
The Mass Mobilization for self Reliance and Economic Recovery was blessed with Professor Jerry Gana as Chairman and Ken Saro-Wiwa, Dr. Jonathan Zwingina and others as board members. There has never been a time earlier in Nigerian history that we have seen a gathering of eminent Nigerians for an ethical reorientation campaign.
The campaign was focused on a theme, "Shun Waste and Vanity, Shun all Pretenses of Influence in Life Style".
MAMSER propagated the need for the citizens to eschew all vices in public life including corruption, dishonesty, electoral and census malpractice as well as ethnic and religious bigotry.
Professor Jerry Gana would say, if you are a Director, direct well, a Professor, profess well and like a "Troubadour", he traversed all the corners of Nigeria with the sing song for all Nigerians to change their life styles and tastes in order to enthrone economic prosperity and reform the institutions.
Pastor Paulinus Nsirim in his second phase of #OurStateOurResponsibility campaign is riding on a horizon of vision, power, passion and compelling euphoria similar to Professor Gana, to reach the very essence of our psyche as a people, to handle our state with due patriotism.
It is expected of us as a people, who strive in our daily activities to earn a living, to realise and understand that no one pulls his house down because it is leaking in the roof. A sensible man mends his roof and keeps his home safe.
Rivers State is a prosperous State, a tourist's destination with abundant opportunities and potentials for economic investments. The state has its challenges, and the most sensible thing to do is not to dwell on the negatives but to embrace all the prospects for a prosperous society, irrespective of political, ethnic affiliations and beliefs. The new phase of the campaign mantra #OurStateOurResponsibility has not lost the vibrancy of the first, but has new promises of reaching out to a larger space and focus.
The Honourable Commissioner for Information and Communications, Pastor Paulinus Nsirim while addressing journalists in his office reminded them that the initiative is aimed at mobilising persons who live and do business in Rivers State to promote the giant strides "recorded by Governor Nyesom Wike in the last six years".
He expressed joy that in the last two years, there has been an overwhelming buy in by residents and people of Rivers State.
The second phrase promises a new vista as the Ministry has introduced a reward system to the programme for persons within the ages of 16 and 25 to propagate the essence of the campaign through Essay competitions, in the minds of the younger generation of Rivers State in a sustainable manner.
By: Bon Woke
Leakages In Nigeria's Economy
During his tenure as Nigeria's head of state, retired General Ibrahim Babangida confessed that he was surprised why the Nigerian economy had not collapsed, with all the bashing and buffeting from various quarters. What the retired General did not tell us or express any surprise about was what roles the military played in the precarious state of the nation's economy during his tenure. Anyone who has read Major-General Jibril Musa Sarki's work: Born to Rule (1999), would appreciate the roles of the military in Nigeria's current state of affairs.
While recriminations and pointing of fingers would not take us anywhere, it is needful that on-going leakages and profligacies in the Nigerian economy be examined with honesty. We should also remind ourselves of Oliver Goldsmith's prophetic poem: "Ill fares the land, to hastening ill, a prey, where wealth accumulates but men decay". Perhaps, it is too late to remind ourselves of our wrong doings and negligences of the past, because we are not predisposed to doing anything to correct them.
It would be unnecessary to remind ourselves that Nigeria has worn the sad tag of corruption, but what is needful would be to examine the subtle ways that it is practised. Corruption goes beyond taking and giving bribes to get things done or to escape justice. Rather, corruption would include taking undue advantage of the trust, confidence, ignorance, docility and loop-holes of the masses and the social system, to cheat by those who manage the affairs of the nation. Leadership is a trust and those who abuse such trust lack integrity necessary for leadership. Must leadership be synonymous with cunning?
It is corruption and failed leadership where those who lead the masses would grow pot-belly through gourmandism while the masses grow lean and die because of starvation and unemployment. Crime rate increases where the masses are impoverished, with no alternative means of earning a legitimate living.
So much had been said and heard about looting and plundering of the nation's wealth by various clever people, which was why General Babangida expressed surprise at the resilience of the economy. Of all heads of state, it was late General Sani Abacha who was called a looter while others are innocent patriots. Even the loots said to have been recovered end up being relooted by some smart alecks and smooth operators. Surely, only a small fraction of the plunderers and looters of the nation's wealth come to light or get penalised. There is also the politics of plea-bargaining and joining the party in power to have a clean slate.
The milk-cow providing the enormous wealth fit to be plundered and looted, oil and gas resources of the Niger Delta, also run into the lair of Ali Baba. Thanks to Land Use Act and the Petroleum Industry Act (PIA), the people of Niger Delta can be content with sharing 3% annual allocation of oil profit with other communities where oil pipelines pass through. Who would say that oil pipelines, as well as the oil and gas industry, are not clever sources of economic leakages in Nigeria? Are such leakages not facilitated by some technical and legal jargon and ambiguities too hard for other stakeholders to understand?
Leakages in Nigeria's economy can be described as haemorhage with regards to profligate spending of public funds on non-profit-yielding foreign travels by state officials. From pilgrimages to medical tours, the ways that funds have been lavishly spent in the past have not been fair to the declining state of the nation's economy. What can be quite annoying in this regard is the lip service we pay to the concept of patriotism and accountability, whereby those supposed to manage the affairs of the nation with utmost prudence become hypocritical.
Even more annoying is the attitude of political office holders in not showing genuine concern over the state of the nation's economy, if we use the current exchange rate of the Naira as a measure. When Chrysler, a leading American company, was close to bankruptcy in 1980, chief executive of that company, Lee Iacoca, among other measures, reduced his salary and allowances by 90% as a sacrifice to save the company. Iacoca did not feed fat or engage in foreign travels when his company was in crisis.
Here in Nigeria, Babangida as a military President, introduced a similar sacrifice to save the Nigerian economy. He declared a 20% cut in his salary and those of state governors under his regime, but average Nigerians knew that the measure was a window-dressing. Today, there is Ibrahim Badamasi Babangida University (IBBUL) in Lapai, Niger State, asking for increment of tuition fees. Neither is Babangida alone in the ownership of private universities. Yet, Nigeria ranks as second poorest in food affordability, according to UK-based Institute of Development Studies.
Next to profligate and unmerciful squandering of public funds is the scandalous and unjustifiable remunerations packaged for political office holders by the out-gone military regime (1999). According to the Academic Staff Union of Universities (ASUU), a Nigerian senator earns four times the salary of the President of the United States of America. Senator Shehu Sani disclosed that each senator gets N13.5 million monthly as running cost and N700,000 as salary, while there are several other allowances, plus N200 million as constituency allowance.
Then comes tax evasion and frauds by which the Nigerian nation loses enormous revenue annually. There are available research documents in various university libraries and archives, revealing clever ways that corporate tax evasions and frauds take place, such that even forensic auditors can be hood winked and out-witted. If the above listed sources of leakages and several others that we know little about are blocked, Nigeria may not go borrowing money here and there, as if we are a poor nation.
Honest and patriotic Nigerians are alarmed and uncomfortable about current borrowings and rising debt profile which place the future of this nation in a precarious position. What have we done with loots said to have been recovered over the years and what are we doing with the money being borrowed here and there? Perhaps, building of rail lines and feeding of school children take huge chunk of borrowed money and recovered loots. Meanwhile, the image of Nigeria and the current regime demand serious attention, with reference to pensions for governors, etc.
By: Bright Amirize
Dr Amirize is a retired lecturer from the Rivers State University, Port Harcourt.