The Good,The Ugly Of Technology
Research has proven that technology can have a negative or positive impact on human lives. We are definitely at a point in history where very few people have given critical thought to new social realities and what they mean for the individual and society. Now, the question is: "does technology help build your intellect or does it hinder its process?"
A researched chart of technology users will show that people between 18 and 19 years are affected by 95.1%, 20-24 years (92.8%); 25-29 years (72.7%); 30 years and above (37%), while students are affected by 85.2%. This detailed analysis shows that the most users of technology fall between 18 and 19 years with students taking the second position in the chart.
Just 20 years ago, you could find school children and undergraduates either reading their books or research work with the burning desire to learn more and achieve good grades or having fun, playing games etc. You could also see the underaged riding bikes, playing outdoor or indoor games, or even creating their own form of play that didn't require costly equipment or parental supervision. The dining room table was a place where families came together to eat and talk about their day and after dinner became the center for baking, crafts and homework. Today, things have changed with technology taking the centre stage of our lives.
Interestingly, the impact of technology is felt mostly by children and more in negative ways. It cannot be said that technology isn't helping positively. Yes, it is, but the negative effects are heart-aching. Technology's impact on the 21st century family is very devastating, weakening or fracturing the very foundation of the family and disintegrating the core values that years ago were the fabric that held families together.
Entertainment technology such as television (TV), internet, video games, 1-pads, cell phones have advanced so rapidly such that many families now depend on them for lifestyles. A 2010 Kaiser Foundation study showed that elementary aged children use an average 7.5 hours a day on entertainment technologies. Seventy-five percent of these children have TVs in their bedrooms. Fun conversation has now been replaced by both the small and big screen' online conversation.
Parents and guardians have to wake up to their responsibility by paying close attention to their children and wards. This is because a wide expanse of social media platforms is being created everyday ditching out all sorts of pornographic pictures and unedifying images and information for human consumption without proper check.
So, what is the impact of technology on the developing child? Children's developing sensory, motor and attachment systems have biologically not evolved to accommodate this period. Children now rely on technology for the majonty of their play. This grossly limits their creativity and imagination, as well as limiting necessary challenges to their bodies to achieve optimal sensory and motor development. Today's youth are entering school struggling, with self regulation and attention in skills necessary for learning, eventually becoming significant in behavior management problems for teachers in the classroom.
Four critical factors are, however, necessary to achieve healthy child development. These are movement, touch, human connection and exposure to nature. These types of sensory imputs ensure normal development of posture, bilateral co-ordination, optimal arousal and self regulation necessary for achieving foundation skills.
It is important that parents, teachers and therapists help the society to wake up and see the devastating effects that technology is having not only on our physical, psychological and behavioural health, but also on our ability to learn and sustain personal and family relationships. Here are some negative effects of technology.
Lack of Sleep Habits: The ambient glow of screens can affect the release of melatonin, a sleep chemical. This effect is dangerous because it gets us sucked into online activities that can keep us up too late, and the constant stream of information can make it difficult to tum off our brains. Keeping it out of the bedroom will save us a lot of good than bad for a healthy habit.
Excessive Spending: Money spent on buying data and most of these gadgets can rather be spent on more meaningful and beneficial things.
Dwindling Social Skills: The ability to read body language and social cues in other people reduces because of online social media outlets.
Obesity: You might find this shocking but it is true as most people spend their day engrossed in video games, chatting, watching you-tube videos and spend less time being active and exercising. This increases the chances of obesity. Also, the advertisment of various junk food online affects healthy eating as they are convinced to try such foods.
Higher Energy Consumption: People don't turn off their devices, and in most cases devices like computer, mobile phones and television are not disconnected from the plug even after charging.
Research has proven that these devices are energy sapping and most health issues are caused by these devices.
Neurosis: Technology causes people to suffer from mental and emotional disturbances, such as anxiety, phobia (fear) and delusions which are symptoms of neurosis.
Loss of Hearing and Eyesight : Using headphones, and earbuds can cause people to lose their hearing overtime. Likewise, straining your eyes looking at computer and device screens can cause damage to the eye early in life.
Alalibo is of the Port Harcourt Polytechnic, Rumuola
Trudy Alalibo

Mass Communication As Unbundled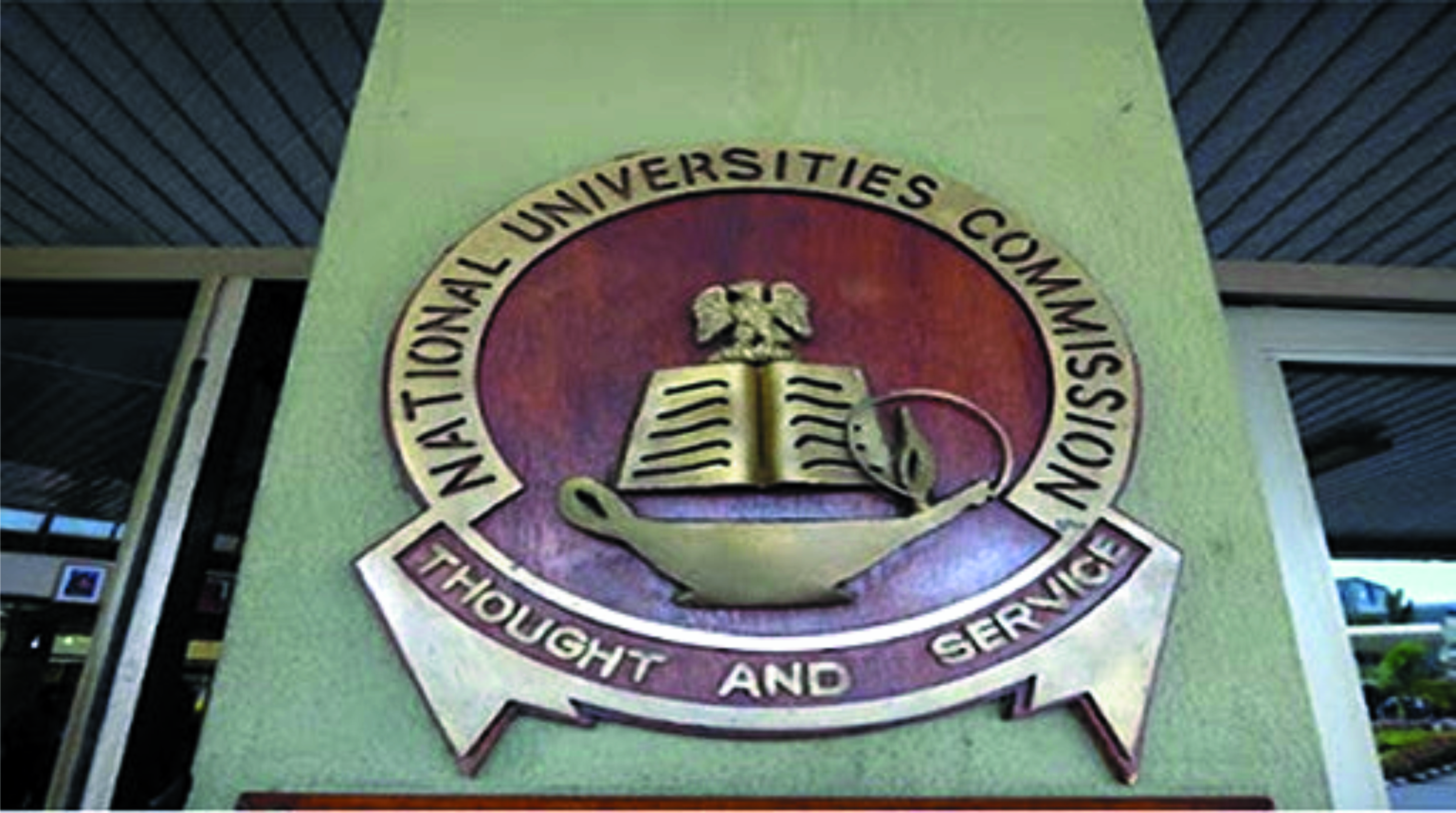 With the recent happenings in Nigeria's education sector, the Nigerian Universities Commission (NUC) cannot be said to be living below its vision of being a dynamic regulatory agency acting as a catalyst for positive change and innovation for the delivery of quality university education in Nigeria.
Created in Nigeria, to enable the attainment of stable and crisis-free university system, work with Nigerian universities to achieve full accreditation status for, at least, 80% of the academic programmes, NUC was also to initiate and promote proficiency in the use of ICT for service delivery within the commission and the Nigerian university system, as well as upgrade and maintain physical facilities in the Nigerian university system for delivery of quality university education.
However, while the commission is still on a mandate to foster partnership between the Nigerian university system and the private sector, the need to match Nigerian university graduate output with national manpower needs, seems to have gained top priority in its scheme of things.
This is evident on the recent visible reforms in the country's tertiary education which have birthed the federal government's approval of the establishment and immediate take-off of six new federal colleges of education in each of the geo-political zones in the country, as well as the unbundling of mass communication programme in Nigerian universities
This resolve, which experts have applauded and described as a step in a right direction, is the commission's way of guiding Nigerian universities to be in line with 21st Century requirements; most importantly, the establishment of additional colleges of education.
More institutions for teacher education will not only increase the number of quality teachers in the country, it would create more job opportunities for Nigerians, and also improve standard of education. Of course, with an improved teacher education, the system is sure to turn out products that can compete globally with their counterparts.
The unbundling of mass communication programme in Nigerian universities into seven separate degree programmes, thereby, making Mass Communication to be a full faculty, happens to be another landmark achievement.
The seven new programmes or departments to be domiciled in a Faculty, School or College of Communication and Media Studies are: Journalism & Media Studies, Public Relations, Advertising, Broadcasting, Film & Multi-Media Studies, Development Communication Studies, Information & Media Studies.
Recall that the executive secretary of the commission, Professor Abubakar Adamu Rasheed, on assumption of office in 2018, said during a workshop in Abuja on the proposed Higher Education Reform and Africa Centres of Excellence (ACE), that getting it right at the higher education level would proffer solutions to the socio-economic and political problems facing the country.
Needless to argue, the original mass communication degree curriculum was too packed, didn't have much on visual images and films, not even much attention was given to development communications. Above all, it has become obsolete and so cannot accommodate the new developments in the media trends, particularly the changing landscape of politics and economy.
The unbundling, no doubt, would allow lecturers to go into the newsroom to practice and journalists to go into the classroom to teach. By the segmentation, one can be allowed to focus on skill cultivation. In the long run, it is hoped that the practical will be balanced with the theory.
This inveriably makes the university more responsive to the dynamics of the labour market by ensuring that the right curriculum is put in place to ensure that quality graduates are turned out at the end of the day to meet the demand of industries.
By so doing, the university community moves from theoretical to the practical aspect of science and technology thereby increasing graduate employability skills.
From the foregoing, graduates of a media studies bachelor's degree programme would be prepared for both traditional and non-traditional media careers. Some graduates will find work as news journalists, film editors and communication specialists. Other job titles might include public relations specialist, advertising account manager, marketing analyst, newsroom coordinator, broadcast journalist, photojournalist and a range of other exciting career options.
Sylvia ThankGod-Amadi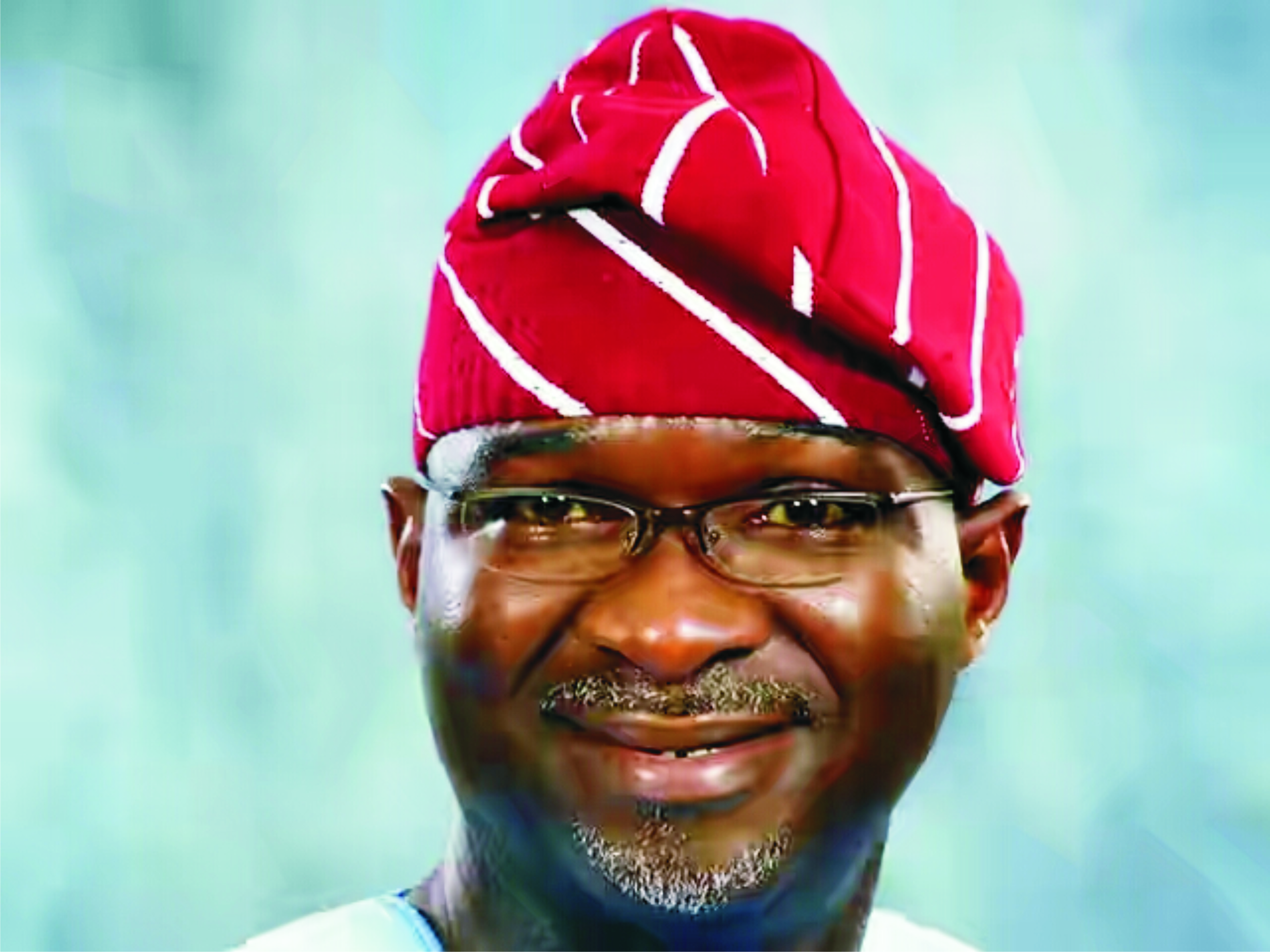 As the Centre of Excellence, Lagos in southwest arguably did backslide from its position in 2015 where the then governor, Babatunde Raji Fashola (SAN), impressively left the state. Without a doubt, Fashola's exploits during his tenure compellingly fetched his portfolios in President Muhammadu Buhari's administration as trinity minister immediately after handing over to his successor, Akinwunmi Ambode.
During Fashola's tenure, residents were overwhelmed to such an extent of enthusiastically paying taxes owing to convictions that the state was synchronizing with his slogan Eko o ni baje.
No doubt, gigantic projects particularly some necessary overhead bridges to address traffic situations alongside inner roads constructed by Ambode's administration are commendable. However, the state honestly didn't sustain the momentum from Fashola's administration. For example, scores of roads in the state are presently eyesores to an extent that some motorists now pack and use commercial buses.
Disgustingly, the state metamorphosed to refuse dump arena after Fashola's exit. Ambode's first gaffe was the cancellation of monthly environmental sanitation exercise in place which restricted movement for merely three hours on last Saturdays, without any alternative scheme to address sanitation. That alone is abysmal error. Ambode's government had anchored its action on a court judgment that declared the exercise unlawful and an infringement to freedom of movement enshrined in the 1999 Constitution of the Federal Republic of Nigeria.
Strangely, the state government without wasting time comfortably adopted the verdict despite the critical implications particularly hygiene that is sufficient to set aside the judgment. Reports show that the state government appealed but was practically unserious by not filing their brief. To restrict movements for such a reasonable time in a month for health reasons cannot fall within the context of infringement to peoples' movements. There is a doctrine of necessity for remedying lacunas. For example, under national security, movements are always restricted during general elections as well as presidential movements despite Sections 35, 38 and 40 of the Constitution.
Logically, if there is a right to life which can be indirectly threatened by dangerous sicknesses resulting from unhealthy environments, arguably, a public policy to prevent such hazards within a reasonable time aptly cannot amount to infringement of right to movement. The World Health Organization (WHO) report shows that one-fourth of deaths across the globe are attributed to unhealthy environments. Besides, every society grows and presently, governments shouldn't responsibly leave general hygiene to citizens' discretions.
Another critical issue is bad roads. In fact, those that shuttle from Badagry axis to the Island are completely cut-off due to bad roads. Not even officials of Lagos State Traffic Management Authority (LASTMA) are on sight in these critical areas. The stresses motorists and commuters go through daily are better imagined than experienced. To describe the people as isolated or forsaken is no hyperbole. All these are convincingly traceable to not adopting continuum in government accordingly. Had Ambode conscientiously continued with his predecessors' policies with constructive modifications as Fashola did after succeeding Asiwaju Bola Tinubu, believably, Lagos will be ahead of where Fashola left it.
Thus, these episodes present big lessons to the present governor, Babajide Sanwo-Olu. The new administration thus, faces critical tasks to put the state back to shape. The situation requires state of emergency principally on refuse disposal, roads rehabilitation and traffic management. Similarly, the rate of area boys' excesses in Lagos roads grew exceedingly during Ambode's tenure than it was when he took the mantle of office from Fashola. These areas must be critically addressed.
Now, over to the federal government; the high population in Lagos is undeniably worrisome. Imagine if the military junta of General Ibrahim Babangida didn't thoughtfully relocate the federal capital to Abuja, how would the federal government effectively be operating from Lagos including presidential movements alongside the great workforce?
In a nutshell, the seaport calls for a state of emergency and transcends temporary decongestion. Sensibly, having a functional seaport only in Lagos is a big blunder. There's urgent need to spread out the seaports to other geopolitical zones. If not, the trailers-parking, traffic crisis in Lagos roads and excessive population may never be subdued no matter the efforts deployed.
For example, by the present poor arrangement, indisputably, all clearing and forwarding agents, haulage workers in the country alongside their families are all resident in Lagos; likewise their trailers and trucks in numbers. These numbers alone are in high and sufficient to create catastrophe let alone other seaport-related businesses. By decentralizing the seaport, other zones will instantly pick up economically as scores of people will relocate to other areas and operate through other seaports; thereby drastically depopulate Lagos to be a standard and viable state. Beyond that, job opportunities will abound in all those new areas.
Typically, in any system where economic activities are concentrated in one direction, the congestion being experienced in Lagos environs must follow. Same for unemployment ratio as too many people would be queuing for few employment opportunities. But if decentralized, job opportunity will multiply correspondingly to a number of seaports and government agencies alone will likewise absorb a good number across all their operational stations. Thus, while the palliative measures by the governments are estimable, the ultimate panacea remains to decentralize the seaport.
Umegboro, a public affairs analyst, wrote from Abuja.
Carl Umegboro

The Love For Make-Believe And Unnecessary Propaganda
Despite the danger posed by Coronavirus, it has
become the source of make-believe and unnecessary propaganda for the ruling party and her associates. Rather than take direct measures to check the escalation of the ailment, all you see are people struggling to enjoy bragging rights.
The truth is that the nation must find a common ground to prevent Coronavirus from spreading. Let's be truthful to ourselves, there are no facilities to treat the disease in Nigeria.
If the developed countries, with their facilities and medical proficiency, are working hard to check the spread of Coronavirus, then that is simply the way to go for now.
Those who post pictures of bags of rice, tin- tomatoes, groundnut oil, hospital beds and tents as the ultimate are merely enjoying ephemeral benefits. The only medicine for now is to protect the population.
If very stringent measures were taken after the index case by those posting pictures of bags of rice and hospital beds in tents, we wouldn't be in this difficult position as a country.
For a population of about 15 million people, how many would be accommodated in those tents for treatment if there is an explosion of infection? How many persons got the bags of rice or tin-tomatoes displayed on social media? How many communities got relief materials from those basking on social media and claiming high grounds in the face of national danger?
These guys are yet to understand the drawbacks of propaganda after they foisted on us a national disadvantage in 2015.
This world of make-believe adds no advantage to the country. Imagine some activists singing the praise of a governor who presides over a displaced persons state sustained by relief materials. In such a state, relief materials and tragedy are part of daily life. If the said governor donates relief materials in an IDPs camp, they want the rest of us to lose sleep.
Aside the unnecessary propaganda of relief materials and tents is the politics of donation, purchase of tents and federal grants.
It is shocking that other states were not considered in the first tranche of grant by the Federal Government. If it is said that Lagos, as the most impacted state, deserves N10 billion then all other states deserve some form of direct intervention from the Federal Government. If any grant comes out, then it is an afterthought. It was not on the drawing board.
If under this deadly threat of Coronavirus political consideration still holds sway, then you understand what states like Rivers State suffer. They have no representatives at the Federal decision-making point. Forget the grandstanding and namedropping.
That brings me to the issue of donations as support for the fight against Coronavirus. Some APC members argue that Rivers State Government shouldn't solicit funds. But Lagos State can get contributions and have banks develop Isolation Centres for them.
Even the Federal Government has requested for donations to assist it tackle Coronavirus. The fight against Coronavirus is a joint task for the public and private sectors.
That these guys continue to play the Ostrich is one of the reasons Nigeria remains grounded. How on earth do they think that what is good for Lagos State should be denied Rivers State? It is even more disappointing that those who promote this anti-Rivers agenda are either Rivers indigenes or those who do business or live in the state.
They throw up all manners of explanations to justify the exclusion of Rivers State from such interventions and support. They blame the victim. They insult the Rivers State Governor.
In fact, if you want to grow in the APC, you must prove your capacity by insulting Governor Wike. Find avenues to highlight your capacity to be unreasonable at all times.
All the banks and some corporate bodies are rushing to expend resources in Lagos, with no presence in other states of the Federation where they get revenue. In a state like Rivers State, all major banks and corporations have countless branches and operational facilities where they generate funds.
With the Presidential address, Governor Wike has been vindicated for taking very profound steps to protect Rivers people. Agreed, the steps are tough, but it is for the good of Rivers people. Nothing is perfect, but steps must be taken to check the spread of Coronavirus.
Several other states have emulated Governor Wike by shutting their boundaries to visitors. With the Federal Government taking it a notch higher for FCT, Lagos and Ogun States, those who eke out a living by insulting Governor Wike will continue to have sleepless nights.
A man of vision is a man of conviction. A leader who has the interest of Rivers State at heart, Governor Wike, acted when others were too scared to make a decision.
This fight to save Nigeria is beyond make-believe and unnecessary propaganda. We have only one duty: to ensure that our country defeats Coronavirus. Any other game of "notice-me" should be disregarded.
Nwakaudu is Special Assistant to the Rivers State Governor on Electronic Media
Simeon Nwakaudu