Biafra Agitation: Need For A Referendum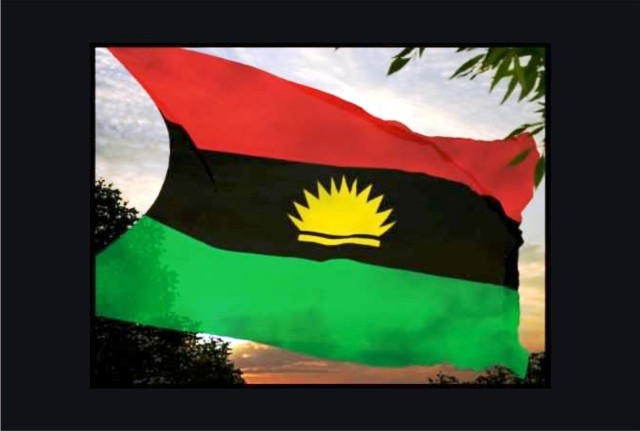 Referendum is an occasion when all the people of a country can vote on an important issue. Many democracies restrict their citizens' involvement in the affairs of state to a vote that expresses their choice among potential political leaders. The state or country's policies are then set by the elected leaders, without any direct input from the voters.
Some democracies, however, allow voters under some circumstances, to choose directly, in an election. Such an electoral choice or process is called referendum. Any important changes or decisions must be approved by referendum.
This is why I see the decision by the Indigenous People of Biafra (IPOB) to call for a referendum on the way to liberate Biafra as a wise one.
IPOB reportedly advised all Biafran agitators at home and in the Diaspora to be prepared for a referendum to decide whether to be an independent sovereign entity from Nigeria or not.
According to a statement by IPOB's Media and Publicity Secretary, Emma Powerful, Biafrans have the right under international law to decide their fate through a referendum, the same way Britain exercised its right to leave the European Parliament or European Council.
In actual fact, the agitation for a Biafra independent nation is normal but the manner in which it was earlier approached is wrong. The path to independence is not easily achieved through war or series of protests but by mutual negotiation.
According to Nobel Laureate, Professor Wole Soyinka who declared his support for Biafran agitators, the Igbo people have been so wronged that they have no choice than to consider opting out of Nigeria.
"I am very much pro-Biafra because I recognize that the Igbo have been wronged desperately," he said, adding "they have been brutalised in a way that justifies their feeling that they were not part of the nation."
An issue such as self-determination must be decided under a referendum with the participation of all residents of the land and stakeholders so as to reach a careful consideration after careful examination of all issues involved. Referendum is very crucial at this period that the Igbos want independence. It is not a matter that would be handled by the government.
In well organized countries, matters of this magnitude are discussed through national referendum. For instance, the United States does not have any provision for national referendums, but many localities and states do provide for them. Outside the United States, a few democracies provide for the regular use of national referendums. France and Switzerland are examples of countries relying heavily on referendums.
When Spain initiated its new democratic constitution in 1978, it held a referendum so that the constitution could be ratified by the people. Similarly when the powers of the European Union were to be expanded in the 1993 Maastricht Treaty, France, Ireland and Denmark held referendums to allow their people to decide whether they should sign the treaty. At that time, France and Ireland voted yes; the Danes voted no, but the treaty as re-written to accommodate them, and on a second attempt, they voted yes.
So, for the fact that the Biafran agitation is a national question, which involves various ethnic groups of the country, there is the need for a national referendum. Although the agitators are not entirely innocent in this affairs, their demand is based on alleged injustice unleashed on them, which they feel is sufficient to justify their decision not to be part of Nigeria again.
It is the view of many Nigerians that the country should remain as one and indivisible entity but few others like the Igbos feel marginalised and want an independent state. Whatever the outcome of those feelings will be, time shall tell.
It is, however, important that Nigerians recognize the plurality of the country, how it came together and begins to devise and adopt a new method of governance which should centre around true federalism. As Professor Soyinka rightly said, if we continue to have a centralised government, the country might be heading for a brink.
Meanwhile, in a bid to achieve their aim, Biafran agitators should tread with caution by ensuring that the referendum is held peacefully and made acceptable to all.
The IPOB, in a statement, said the United Nations (UN) and the international community would monitor the referendum processes and ensure compliance with the will expressed.
That sounds like a good decision. But like I said earlier, the agitators must carry out their activities within the ambit of the laws of Nigeria which they currently belong to. In as much as they are still members of the Nigerian Federation, any of their actions that goes contrary to the constitutional provisions of the Federal Republic of Nigeria may be tantamount to a breach of the law.
Shedie Okpara

Blight Of Improper Waste Disposal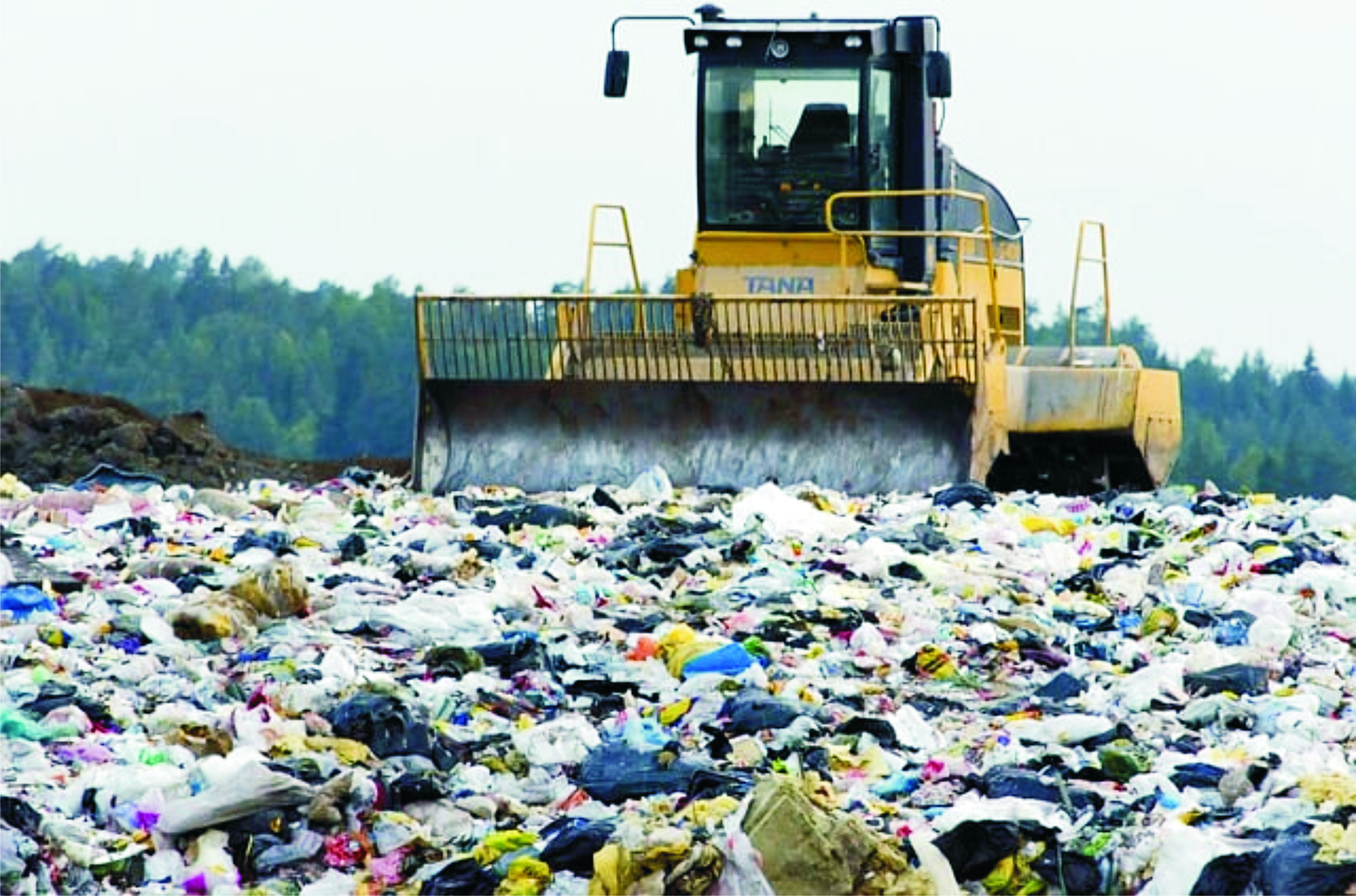 Since the beginning of time, people have needed to find a way of disposing their trash. It is imperative to note that proper waste disposal is important to ensure safety of life and avoid possible health hazards.
Indiscriminate waste disposal is an improper way or manner by which individuals and organisations get rid of their trash. These practices include dumping refuse by the roadside, along streets, on major roads, as well as in various rivers. Solid waste generation has greatly improved to an uncontrollable rate in the society. This happens due to human daily activities and economic activities.
Due to inadequate waste disposal methods, dumping of refuse in unauthorised places is now the order of the day. Overpopulation, industrial revolution and urbanisation have become major causes of waste generation as well as improper waste disposal.
Lack of appropriate storage facilities, unavailability of proper waste management and planning, wrong perception by residents and nonchalant attitude toward environmental cleaning and sanitation, is also a cause of this indiscriminate waste disposal.
The problem of indiscriminate waste disposal has brought so much pain and ills to the environment and society at large. We can point fingers at the outbreak of various epidemics, infectious diseases, and other human environmental degradation such as flooding, drainage obstruction and waterway blockages in most parts of the country like Lagos, Port Harcourt, Aba, etc. It has been noted that heaps of littering trash are in virtually all market areas, on the streets and even on the roadside and these wastes remain there for many weeks without devising any means of waste collection, either by private individuals or the government.
Some areas have also been abandoned when inspections are going on by the government, or even during environmental sanitation. I assume such attitude is an act of negligence on the part of waste disposal agencies or the environment ministry.
Waste management and indiscriminate waste disposal is one menace that has to be curbed with immediate effect, and checkmating the activities of persons who dispose waste products in an improper way, must be done from the grassroots level. It is a joint effort from both the government and citizens of the nation and this must start from the family.
Government should focus on collection of waste products from households. They should encourage homes and individuals to bag their wastes in plastic bags as this would help to avoid littering.
Most people drop biscuit wrappers, cans, bottles and water sachets by the roadside in cars and on highways, which is why the government should move and foster for a cleaner and healthier environment.
There should be adequate financing for each state, to support and help them in waste disposal projects. Waste bins must be placed in strategic areas on streets and communities for effective monitoring.
Illiteracy and low level of education is another factor that can constrain the thinking of most citizens. For instance, in places such as GRA, Victoria Island, and other known places where the supposedly educated elite reside and do daily business, inadequate waste disposal or improper refuse dumping is barely seen or is at the lowest because they know the dangers of the act and how littered their environment can be. But in these places where the average or low class citizens live, it is on a high range, therefore, proper sensitisation and advocacy programmes should be done to educate the general public as to why they should desist from dumping waste indiscriminately.
The government should also encourage individuals who set up private waste collection agencies by reducing taxes paid and also workers of the ministry of environment. They should clean these wastes from the roadside from time to time, and be encouraged by increasing their take home pay. This would enable them see the work as a responsibility and thereby curb nonchalance.
Laws and sanctions should be made to discourage persons who engage in indiscriminate waste disposal. Persons could be arrested and prosecuted by a court if they flout orders. Fines can also be imposed depending on the level of offence by anyone who is caught.
Apart from all these measures mentioned above, the government should also encourage practice such as recycling of industrial waste products such as cans, bottles, papers, clothes, etc. Also, biowaste products which include those materials that can decay such as food items, leaves, banana peels should be biologically turned into manure and fertilisers.
This is why the government should set up recycling agencies and also monitor the collection of waste to avoid improper disposal. Unlawful solid waste dumping in the society must be checkmated. There is an urgent need for government and private stakeholders to implement policies that can prevent the littering of waste in the environment. Human health and the environment need to be safeguarded from unsustainable conditions which are caused by indiscriminate waste disposal in our society.
Government alone does not have the responsibility of checking indiscriminate waste disposal. Also, it is the duty of every organisation and individual to take it upon themselves to keep the environment healthy and clean.
Dennar wrote from Uturu in Abia State.
Ngozi Dennar

Between Zamfara Gold And N'Delta Oil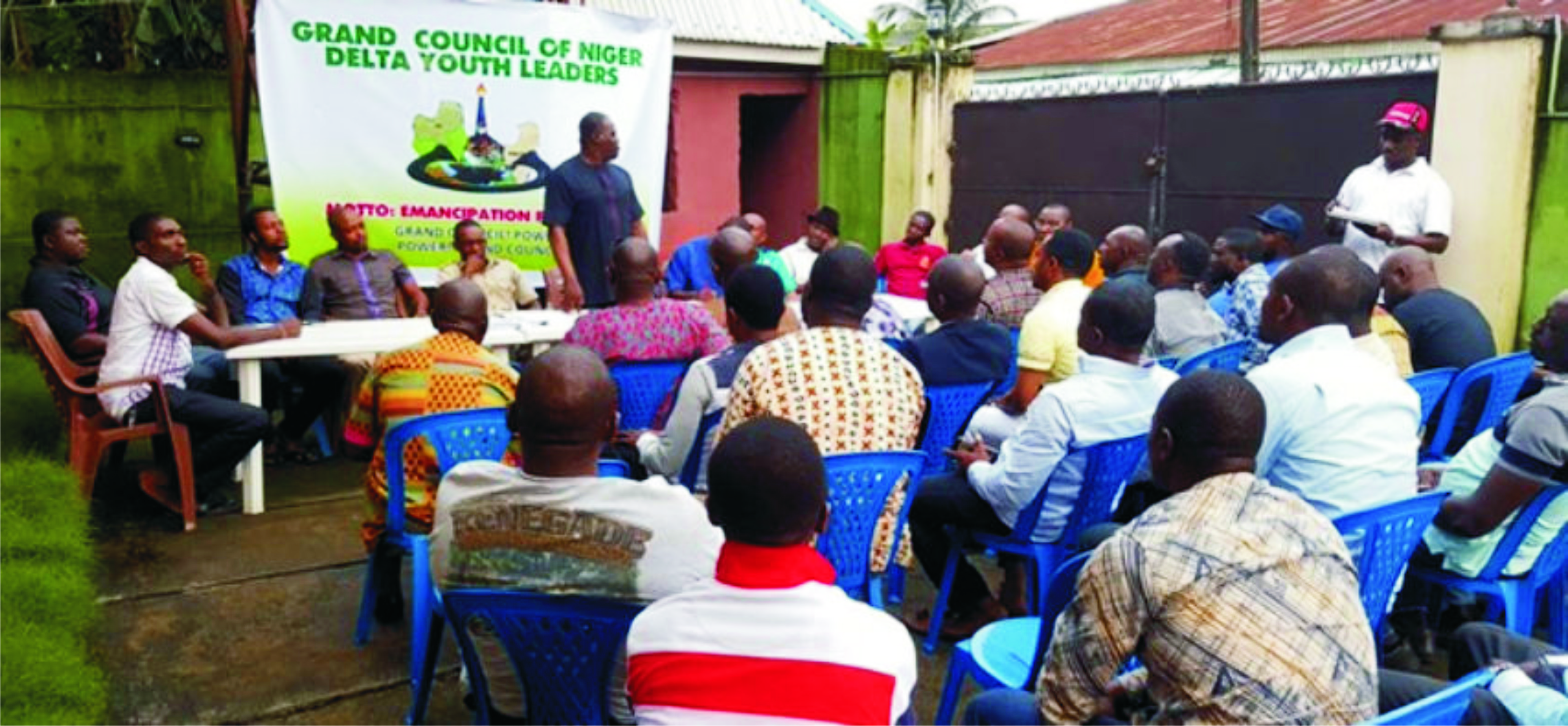 A front page news item in The Tide of Monday Oct. 12, 2020, read: "Wike Didn't Comment on Zamfara Gold, RSG Clarifies". Another front page, Oct. 21, 2020, read: "Zamfara Gold Bar: N'Delta Youths Demand Direct Sale of Oil". Rivers State Governor, Chief Nyesom Wike, did not need to comment on the issue of Gold extraction and sale in Zamfara State because that issue is already a public knowledge. Neither was it necessary to refute or clarify any controversy about a governor making any comment about the extraction and sale of gold in Nigeria.
Is it true or false that individuals and organizations are being permitted to prospect, mine and sell gold in certain parts of Nigeria? Similarly, is it true or false that there was a Decree No. 51 (1969) which made mineral oil and gas to become national resources? Is it true or false that Gold is a symbol of human clever intrigues, avarice and political shenanigans? Would any honest Nigerian deny the fact that the issue of mineral oil and gas is a key factor in Nigeria's political economy?
What appears to be taken for granted is the fact that the Nigerian masses are being bamboozled without their knowing so. Similarly, that Nigerian politics was described by a former head of state as a "do-or-die affair", is a clear reflection of the shenanigans connected with the nation's political economy.
It may be true to say that social media and wrong uses of information and communications are factors which can fuel gossips, protests and social unrests. But it is even truer to say that gossips, protests and social unrests arise where the masses are not told the truth by those who owe them such social responsibility. There are usually dangers in a continued bamboozlement of the masses, even when they are regarded as cowardly, ignorant and lazy people. You can rarely tell when cowardly, ignorant and lazy persons get secret allies and advisers who can spur them into protests!
It can hardly be denied that cryptocracy and mendacracy can be mixed up into the practice of a democracy. This is more so when governance is characterized by some claudestine and faceless groups often called cabals, in a polite manner. While a government can employ spin-doctors, propagandists and image makers with good intentions, things often turn out that the use of mendacity predominates in such practices. Especially with the possibility of allocation of gold mining right or oil blocks as enticement, can there be a guarantee that friends of the government in power cannot resort to mendocracy and cryptocracy? Gold wins!
Is it not possible that government officials, power blocs, politicians and pressure groups can undermine the implementations of state policies and programmes? Even security agencies cannot be ruled out as possible collaborators in the game of power politics. Or can we deny the fact that power blocks and interest groups can be meddlers and spoilers in politics?
Ultimate goals and responsibilities of any governance include fair and just protection of all sections. Similarly, where there are breaches and lawlessness, responsible governance would ensure that due process of law enforcement be followed without breaches. For any system of governance to presume that the governed or masses are cowards and ignorant fools, would be a dangerous step to take. So-called dividends of a democracy would embrace and include the well-being and happiness of a majority of the populace. If people are happy, you rarely would beg them to be patriotic.
With regards to the shenanigans involved in extraction and management of mineral resources, the Revenue Watch Institute (RWI) gave Nigeria very poor marks in the administration of its oil sector. Special reference was made about secret awards of oil licences, such that "tongues wag through social media". Neither can we refer to such information on the social media as being all false and unfounded gossips. Can the news that "the Governor of Zamfara State, Bello Matawalle, recently sold goldbars to the Central Bank of Nigeria (CBN) worth about N5 billion" be described as false? Was gold sold?
We were told that a group which called itself the Reformed Niger Delta Avengers (RNDA) intends to resume hostilities in the Niger Delta region, over some grievances. Can such a group of aggrieved youths be described as being ignorant of the issues between Zamfara gold and Niger Delta oil? Or, are there no issues?
The Petroleum Industry Bill (PIB) recently scaled through a second reading in the Senate after some exhaustive debates. Controversies over that bill had been such that unprintable speculations flew around in the social media. From its original intents and purposes, various items were smuggled into it and some big issues kept aside. Dr Joseph Ellah, an insider in the oil and gas politics, came up with a 35-page monograph entitled: Implications of the New Petroleum Industry Governance Bill for Nigeria. That protest by a single knowing Nigerian, caused the delay in the passage of the PIB. That monograph by Ellah is there for anyone to read.
Nigerians, particularly people of the Niger Delta zone, would want to know the individuals and groups who have been trying legal and political means to acquire ownership of oil and gas assets that should belong to the Niger Delta people. Reactions from youths and any other groups of aggrieved person, in the forms of peaceful or violent protests, usually depict bottled up tensions caused by many factors.
The antics of hiring hoodlums and miscreants to infiltrate or disrupt a peaceful protest, cannot continue to be the means of diluting and diverting attention away from vital issues that demand solutions. Nigerians are aware of fire-brigade, damage-control antics employed by state spin doctors to handle vital social agitations. Honesty remains the best policy, not shenanigans! Let's address issues, not shadows!
Dr Amirize is a retired lecturer from the Rivers State University, Port Harcourt.
Bright Amirize

Of Quota System And Rise Of Mediocrity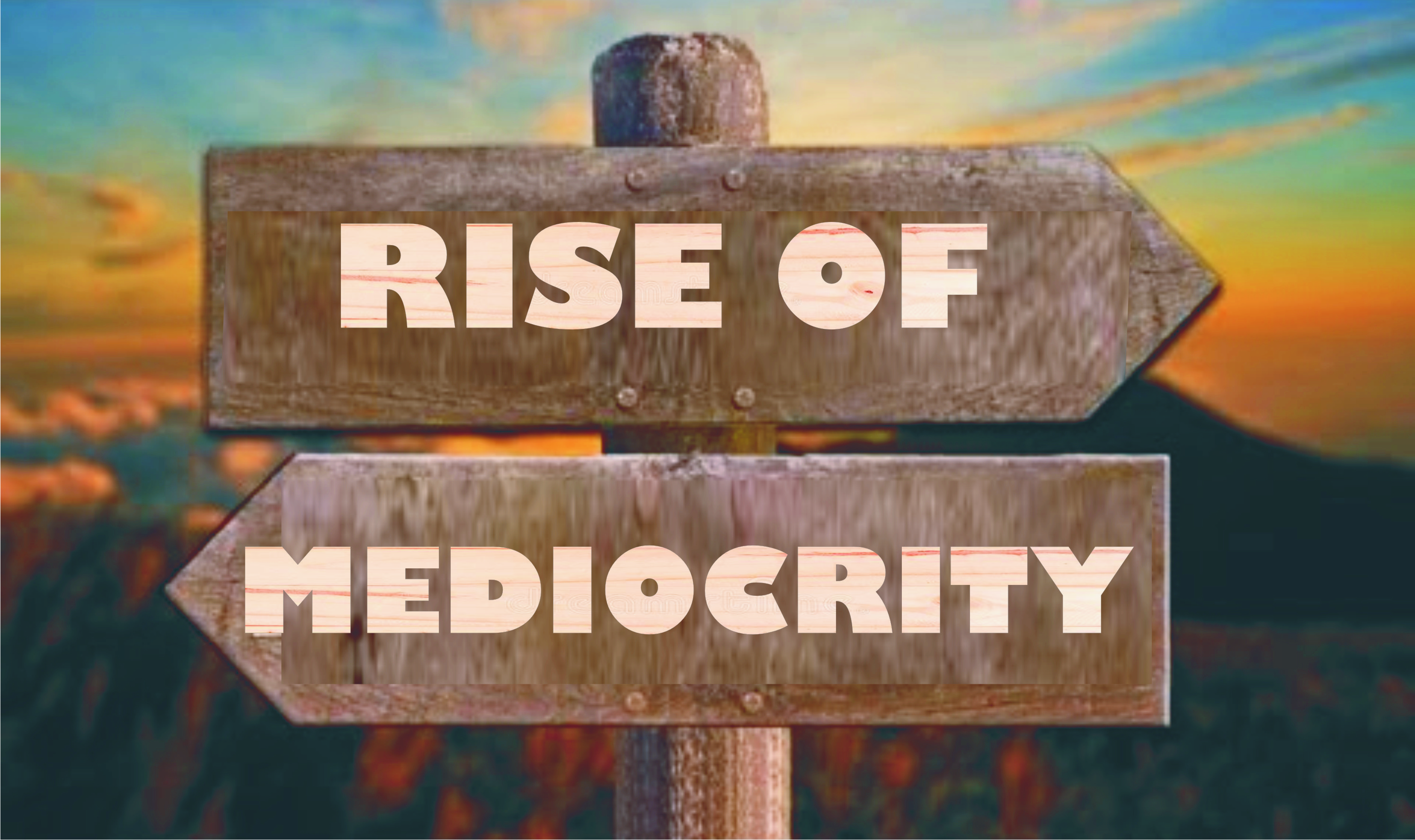 Each time the thought of restructuring of the country is conceived, people are usually quick to think along the lines of regional divide, vis-a-vis enthroning true federalism where fiscal federalism is prioritized. An advocate of restructuring once said that Nigeria fared better when we operated as Northern, Eastern and Western regions than now.
Luckily, the likes of Bayo Okunade, a professor of political science at the University of Ibadan, would always think differently. For such, unless some fundamental issues are addressed, the problems would persist with or without restructuring.
It is education, it's girl-child education, it's women's right, it's child begging, it is parental irresponsibility, demographic growth, it's managing a multi-cultural, multi-ethnic and multi-religious society and bringing them into one community where they are all first and foremost, citizens before anything else.
As I carefully read through the speech of the Emir of Kano, Muhammadu Sanusi, on the occasion of Governor El-Rufai's birthday, held in Kaduna recently, I needed no interpreter to help me figure out a diagnosis of Nigeria's problem, using the north as his sample population.
Without mincing words, the former central bank boss has only exploited the platform provided by the Kaduna State governor's birthday to highlight the indices for restructuring Nigeria, using the mathematical formula of substituting the north for Nigeria as a whole.
Although his emphasis was glaringly on the north, Sanusi was unequivocal on the eminence of destruction, should leaders fail to address the myriad challenges facing their subjects, which solution he insists does not rest on quota provision, but hinges on education.
His position on the quota system and federal character policies as a catalyst for the upsurge of mediocrity in the system as well as the relapsing into outright illiteracy by the citizens today, could not be hidden. He blamed the north for resting on their oars because of the quota system in place by which they hope to gain placement in the scheme of things
In his words, "we need to get northern youths to a point where they don't need to come from a part of the country to get a job. The rest of the country cannot be investing, educating its children, producing graduates and then they watch us, they can't get jobs because they come from the wrong state, when we have not invested in the future of our own children".
While the quota system came into being prior to Nigeria's Independence in 1960, the federal character principle became officially recognised in the 1979 constitution. The implication of this was that issues of admission, recruitment, promotion and appointment became based on these principles.
Bearing in mind that the entity called Nigeria is an output of an amalgamated process, whose constituents can hardly jettison in a hurry, their individual differences in culture, tongue, belief, etc, the federal character and quota system as enshrined in the constitution of Nigeria was designed to ensure equitable distributions of bureaucratic and political roles in the public service at federal, states and local government levels with pre-determined and inflexible result.
Of course, by design, the "federal character" principle seeks to ensure that appointments to public service institutions fairly reflect the linguistic, ethnic, religious, and geographic diversity of the country. It is purely to promote national unity and also to command national loyalty, thereby ensuring that there shall be no predominance of persons from a few states or from a few ethnic or other sectional groups in that government or in any of its agencies.
The main idea is to create conditions where no tribe is favored above another, thus cementing in concrete term, the unity of the entire there would be no room for greed, avarice and jealousy For this reason, Section 153(1) of the 1999 Constitution provided for a commission (Federal Character Commission), charged with the responsibility of monitoring the implementation of rules and principles proclaimed in federal character.
Regrettably, the federal character has become a euphemism for recruiting unqualified people into the public service. Probably, proponents of this policy did not put into consideration, what becomes of the slots of a particular locality or region in the event of no capable hand to fill in the blank spaces.
This I believe is the reason why Sanusi berated the north over continuous reliance on quota system and federal character to get jobs for its children at the expense of the other parts of the country who, he said are " busy educating their own children and turning out graduates".
Like every derailed course that is tantamount to review, Sanusi believes that an expiry date awaits this well-intended but abused privilege. And for him, "a day is coming when there would be a constitutional amendment that addresses these issues of quota system and federal character.
"The country is moving on, the quota system that everybody talks about must have a sunset clause". He advocates emphasis on merit against religion or tribe.
, "You don't need to rise on being from Kaduna State or being from the North or being a Muslim to get a job, you come with your credentials, you go with your competence, you can compete with any Nigerian from anywhere. He maintained.
If I could read the lips of the traditional ruler, I should summarise his thought by stating that the days of potential did not help us so now is the era of credential.
Sylvia ThankGod-Amadi