Africa In Political Turmoil
In the morning of July 26, 2023 the world was shocked by soldiers who in Niger Republic, under the guise of the National Council for the Safety of the Homeland (CNSP), and loyal to General Abdiurahamane Tiani, detained the country's President, Mohamad. Bazoum, citing security and governance concerns. Earlier in April, Mr Bazoum had dismissed Chief of Army Staff, General Salifou Mody and had also announced the plan to sack General Tiani.This was while the regional bloc, the Economic Commission for West African States (ECOWAS), was still grappling with the coup situation in Mali earlier in 2022. Following the coup in Mali and the detaining of 46 Ivorien soldiers in the country, West African leaders had met in Abuja to brainstorm on ways of restoring security and constitutional order in the region, by setting up a regional peace-keeping force to intervene in the event of instability in any member state.. Arising from the meeting with a communique, the bloc declared as follows, "The leaders of ECOWAS have decided to recalibrate our security architecture to ensure that we take care of our security in the region." It went further to affirm that, "The leaders are determined to establish a regional force that will intervene in the event of needs, whether this is in the area of security, terrorism (or, to) … restore constitutional order in member countries."
Though ECOWAS did not give details of the constitution of the regional force, it said defence chiefs of member states were to meet the following month to work out the modalities. However, ECOWAS financers, Nigeria and Ghana were (and still are) bogged-down with internal economic crises, while the former was in the eve of major elections as at the time of the declarations. So it happened that while ECOWAS was still in the doldrumds as a new government was about to settle down from major elections in one of its key partners, the Nigerien junta struck to complete an unbroken belt, now referred to as "The Coup Belt" of the world. This area, with conspicuous foothold in West Africa, spans from the  West African Atlantic coast, across the Sahel, to the Eastern African end that terminates at the Red Sea, representing a now notorious strip, where just within the last three years, military juntas have struck and successfully taken over some salarming and a bad dent for the west African region, and worrisome particularly for the regional bloc, ECOWAS. The bloc, and in deed the democratic world, now contemplate the future of democracy and civilian order in Africa. As early as 2017, all 15 member states of the ECOWAS were led by constitutional civilian governments. At the last count, six have been replaced by military juntas. Whereas the ECOWAS bloc pledges, among other benefits, to intervene in member states in the event of internal, destabilising crises to help restore and maintain constitutional order, the presence of these new crop of military leaders in its fold will make that complex task more unrealistic.
Already, the military juntas in Mali, Burkina Faso and Niger are at loggerheads with key ECOWAS international partners with the cancellations in those countres, of military agreements that allowed French troops to operate in their territories. Mali went further to remove French as its official language and called-off ties with the French financial system. While France was strategising to move troops displaced from Mali and Burkina Faso to Niger Republic as its new operational base, the coup in Niger and cancellation of ties with France have complicated the efforts. On a wider scene, apart from the Malian coup of 2012, the recent coups in Africa can be said to have kick-started in Sudan on April 11, 2019, with the ouster of President Omar al-Bashir by the Sudanese Armed Forces. The army under the command of Ahmed Awad Ibn Auf overthrew the government and National Legislature and proclaimed a three-month state of emergency in the north-east African nation, following mass demonstrations calling for President Omar al-Bashir's ouster. On August 18, 2020, a splinter of the Malian Armed Forces, led by Assimi Gota, initiated a mutiny, followed by a coup d'état in which several government officials were detained with the president, Ibrahim Boubacar Keta. The president was forced to resign and dissolve the government. A new government came on-board with the coup mastermind and leader, Assimi Gota, playing the role of the Vice President. However, nine months later, in the evening of May 24, 2021, the Malian Army, under the command of Vice President Assimi Gota, seized his new boss, President Bah N'daw, the Prime Minister, Moctar Ouane, and Minister of Defence, Souleymane Doucouré, announcing the nation's third coup d'état in 10 years since 2012, while transitting himself to the topmost position.
The Hichem Mechichi government of Tunisia was overthrown on July 25, 2021 by  Kais Saied, who also suspended the Assembly of Representatives of the People and removed the immunity of its members. The coup followed political unrests, caused by anti-Ennahda protests and the breakdown of Tunisia's healthcare system following the COVID-19 pandemic that spread in early 2020.On September 5, 2021, Alpha Condé, the president of Guinea, was taken prisoner by the military. The leader of the special forces dissolved the government and the constitution in a broadcast on state television by Mamady Doumbouya. This was closely followed on October 25, 2021 by another Sudanese coup in which General Abdel Fattah al-Burhan and the Sudanese military, while detaining some top government officials, forcefully took over the country's government.  The ugly scene returned to West Africa on January 23, 2022 in Burkina Faso, where rumours of a coup d'état spread fast. By the following day, January 24, 2022, the military confirmed the removal from office, of the country's constitutional head, President Roch Marc Christian Kaboré in a television announcement. That same year, in same Burkina Faso, precisely on September 30, 2022, just within eight months in office, another coup d'état removed Interim President Paul-Henri Sandaogo Damiba  from power, due to his apparent failure to handle the nation's Islamist insurgency. Captain Ibrahim Traoré took over reigns in acting capacity. Islamist insurgency remains unsolved in the country.
In the last tally in West Africa, on July 26, 2023, in the counts of the number of coups that have painted the ECOWAS bloc in a new notoriety, forner President Mohamed Bazoum and his family have been left in captivity and begging the regional bloc to at least secure their safety.  After the initial grand-standing between the new leaders in Niger, backed by fellow West-African comrades-in-arm on one hand; and the ECOWAS bloc led by President Ahmed Bola Tinubu of Nigeria, backed  especially by Niger's colonial masters, France, the European Union and other Western powers, on the other hand, it is obvious that forceful intervention in Niger would be costly, in the face of more complex underlying factors.  Mr Bazoum, who has been under intense pressure to formerly resign, is faced with the hard choice of considering his family's safety and the increasingly elluding presidency and may likely handover to his former presidential guard commander, General Abdourahamane Tchiani, already in control of the new military junta as well as affairs in the county, even though France insists the government is illegal. These successful coups go without mentioning the unsuccessful attempts in Guinea Bisau in 2022, The Gambia in 2022 and Sierra Leone this year, with so many other unannounced rumblings. As if the rumbling storms, ominously hovering across the African continent, is seeking a new belt within the Francophone fronts, another coup, the 10th in Africa since 2017, was announced yet again on August 30, 2023 from relatively stable Gabon in Central Africa.
This time, another junta, disgruntled by results announcement by the election body, of general elections that held five days earlier, in which the ousted president, Mr Ali Bongo Ondimba, was declared winner as a sitting president seeking a third term in office, to extend his family's 56-year hold to power in the Francophone, oil rich country of 2.3 million people.It has become noteworthy that over 78percent of coups in Africa since 1990 have occurred in Francophone countries making many to contemplate the nature of France's influence in the governance politics, as well as in the economy and security of its former colonies, as a stabilising partner, being former colonial masters. Apart from the nature of agreements entered into with France by post-colonial, Francophone governments with respect to the exclusive economic, financial and political relations with France prior to the granting of independence, a situation most now resent, African leaders have repeatedly demonstrated excesses in power, leading to widespread discontents. Most nationals, especially in the former French colonies, see France as continuing to back governments in Africa despite their oppressive excesses. In Mali, Guinea, Burkina Faso and now, Gabon, there were obvious inducements to the frustrations that led to political change, however unjustified the coups may have been in the first place.
Mali's former president, Ibrahim Boubacar Keita, had neglected the northern and central regions of his country, elections manipulated and repressed the consequential protests with brutal force. Guniea's forner president, Alpha Conde, had reportedly rigged a constitutional referendum for his third term, while in Gabon, the greed for another third term, which would have assured a 56-year dinasty for the Ali Bongo family, was the anger. Burkina Faso's Roch Marc Christian Kabore was accused, like every other leader within the Sahel, of poor handling of jihadist attacks which terrorise the entire region with heavy casualties on the armies of countries combating them. All juntas, point in the same direction of insecurity as part of reasons for seizing power, though they are yet to solve the problem. Accusing fingers have been directed particularly  towards France, who has assisted the region to co-ordinate the international fight against Islamist insurgents through the Operation Barkhane. The rapid appearances of the Russian flags in  capitals of African countries as coups take place, may be evidence of some other underpinnings. It not surpring that these new juntas while trying to edge-out France and its allies as their country's former long-time partners, seek new alliances from either Russia or Turkey, in a fashion that paints some complex take over. It remains to be understood which way China, which has strong foot prints in Africa, stands in all these.
Take for instance, that Russian seemingly private mercenary security outfit, The Wagner Group, operates with deepening tentacles in these countries, in not clearly detailed missions.  Given Wagna's interests in natural resources and Russia's resource wars in Europe, one begins to ask if there is more to the recent storm hovering in Africa. Is there a neo-scramble for Africa riding on Francophone resentments to pose as uprisings? Which country would be the next? The accelerating trend of coups in Africa is evolving clearer into a more fundamental challenge to Africa's ties with the West and its systems of civilian-led, constitutional, pluralist governments, helped by development and military partnerships. One may ask, has democracy failed us, or is it in the nature of Africans to mismanage their affairs? Resource-rich African countries and leaders who constitute themselves into visionless stooges, should have some deeper reflections. However, for the mutiniers, It the pawns on the Chess board who don not understand the games to which they are applied. France should reconsider its African policies to free-up bondings that have become strangulating, without which, playing into the hands of its adversaries, it may as well continue to expect L'Afrique En Marche! on the African continent.
By: Joseph Nwankwo
An Open Letter To FCT Minister, Chief Nyesom Wike
Dear Hon Minister,
First, a disclosure. You may not know me but we have met on two occasions in the house of our mutual respected Oga, first as a minister of state and second as a Governor, but l doubt if you can recognise me now. I am one of your admirers and critics.
As a two-term Governor of Rivers State, you did well in terms of infrastructure, for which l often commend you. I, however, sometimes disagree with you, particularly what l consider your streaks of high-handedness against those who disagreed with you politically.
I am writing this letter, with the hope that Don would send it to you, after watching your media interview with particular reference to your protégé and successor, Governor Siminalayi Fubara, a guy l have never met. No doubt, he would not have emerged as governor without your imprimatur. I do not have the details of your disagreement, and I am not even interested. What I am interested in is you to rise above the alleged offence.
Take a deep breath and have an introspective view of your political trajectory since 1999.
1999-2007: Obio/Akpor LGA Chairman
2007-2011: Chief of Staff, Rivers State
2011-2015: Education Minister (State)
2015-2023: Governor, Rivers State
2023-till date: Minister of FCT
And you are just 55!
I stand to be corrected, nobody from Rivers State has been so politically favoured and blessed by God as you are, not that you are the most politically-savvy politician from the State but it is just the Grace of God. I plead with you, do not take such grace for granted.
As governor of Lagos State in 2010, Governor Babatunde Fashola told me something that has stuck with me till today, regarding power and leadership. There was a three-month old strike by doctors in Lagos over pay increase. I stepped in to mediate between the doctors and the state, which by the grace of God, l was able to pull through after extensive negotiations with the doctors, and the strike was called off to the relief of millions of Lagosians. In the course of the mediation, Fashola told me that some people asked him to fire all the doctors but he made this profound statement: "Restraint is a powerful tool in leadership; the fact that you have the power to do something but chose to look the other way." That statement has stuck with me till date. Why do you think American presidents, despite the temptation to press the nuclear button, when their interests are threatened, rather exercise restraint by refusing to go that route? It is leadership restraint.
Permit me to recall a story which you yourself regaled your audience with at the 70th birthday reception you held in honour of Dr Peter Odili. You said that when you wanted to contest for the Chairmanship of Obio/Akpor Local Government Council in 1998, you approached Dr Odili, whom you were meeting for the first time and sought his support. He obliged by giving you his support, and according to you, he gave you the first financial support towards your ambition, even when he himself was campaigning to run for the governorship of Rivers State. You became the chairman, and when you wanted to go for a second tenure, some political actors removed your name, and according to you, you ran to Dr Odili who was then the governor and he saved your political career by reinstating your name.
Fast forward to when you completed your tenure as the chairman of the local government, when your erstwhile friend, Rotimi Amaechi, who just became the governor, appointed you his Chief of Staff and that administration commenced a process to humiliate Dr Odili by setting up the Rivers State Truth and Reconciliation Commission, where your benefactor, Odili was the target and was put in the witness box.
Later when cracks began to emerge in your relationship with your boss, Amaechi, you ran back to your benefactor, Dr Odili to apologise for how your administration humiliated him. As a large-hearted person, he forgave you, and that began a wonderful relationship till date. Why am l making references to these incidents? If Dr Odili could forgive you and took you back, why can you not also forgive your political offenders, including Fubara, particularly since God has been so good to you?
Anyone who has traversed Ada George Road, Port Harcourt and seen the humongous, palatial estate you reside in, that takes a substantial part of that road, would know that you are not lacking materially. Coupled with that, you are a Minister in the current government and your wonderful wife is a judge. What else does any human being want?
My brother, please calm down, and let go of your ego and learn from history. Who would have thought that a whole General Shehu Yar'Adua (rtd) could die like a chicken inside prison; who would have imagined that a whole Bashorun MKO Abiola, the then richest man in Africa could spend five years in detention and die in custody, despite his international connections; who would have imagined that Major Hamza Al-Mustapher, the de facto Head of State during the junta of General Sanni Abacha, a man even Generals genuflected for, would spend 14 years in prison? Please, pause and think. This life is ephemeral. As the book of Ecclesiastes 1 states: life is vanity.
In Oyo State, there used to be the strong man of Ibadan politics, Lamidi Adedibu but his house in Molete, Ibadan is now desolate after his death. Adedibu was law as far as Ibadan politics was concerned. He was feared by all political actors across the nation. Before him, there was Busari Adelakun, otherwise known as "Eruobodo" in Ibadan politics. They have all been consigned to the dustbin of history. Learn from these because whether you like it or not, you would also pass away one day like all mortals.
God has been so good to you. Though I do not have the details of your feud with Fubara, you claim he is an ingrate, but this same "ingrate" took bullets for you as your Accountant-General when the EFCC was investigating your government. If you did not have confidence in him, you would not have put him forward to succeed you. Please, rise above political offences and be a leader. May it not be counted against you that since 1999, your successor would be the first governor of Rivers State to be impeached. No garland for such feat. It would be a pyrrhic victory and your new political masters in Abuja would even be wary of you. You are new to Bola Tinubu's school of politics. Do not get carried away.
May God guide you right.
By: Richard Akinnola
Abbas Recommends Privatisation Of Nigeria's Refineries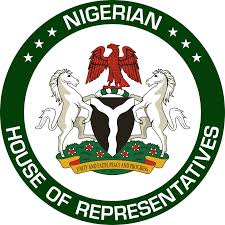 Speaker of the House of Representatives, Rep. Tajudeen Abbas, has recommended the privatisation of oil refineries in the country to enable them function optimally.
Abbas gave the recommendation yesterday, while receiving the management of NNPCL led by the Group Managing Director, (GMD), Mr Mele Kyari in Abuja.
He described the state of refineries over the years as shameful, adding so much money was being spent on workers as salaries and allowances for doing very little.
"There is need to make these refineries have multi -dimensional uses, if there is no crude oil, are there other activities that can make the workers to be active so that why they earn is deserved? I need you and your management to look at how we can turn around these decades of losses.
"One way to do so is to find a way to privatise these refineries; we have spent so much money and time deceiving ourselves that some businesses can be run by government.
"In the case of the refineries, we have now realised that some sectors of NNPC business can only be handled by the private sector and our refineries are one of those.
"The inadequacies will become manifest as soon as Dangote refinery comes on board because the competition will be there and inefficiencies of the refineries will become more naked.
"I want you to put it as part of your cardinal objectives; let us find ways to privatise our refineries so that they can be active ,so that in the near future, they will be able to compete with new refineries that will come up," he said.
Abbas said that the NNPCL is central to the economic development of Nigeria, pledging the commitment of the House of Representatives to supporting the company to succeed.
According to him ,the House is concerned about the high rate of oil theft as it is draining revenue, affecting forex availability and causing inflation in the country.
The speaker said that the House had inaugurated a special committee on oil theft,to interface with stakeholders with a view to addressing oil theft in the country.
Earlier, Kyari said that all refineries would become fully operational and Nigeria would become a net exporter of petroleum products by the end of 2024.
He noted that subsidy was responsible for poor activities at government-owned refineries over the years ,saying that the removal of subsidy was already attracting a lot of private sector investments.
"I can confirm to you that by the end of December latest, we will start the Port Harcourt Refinery; early in the first quarter of 2024, we will start the Warri Refinery and by the end of 2024, Kaduna Refinery will come into operation.
"This is the commitment we are giving today and you can hold us accountable on this.
"In 2024, many initiatives, including the rehabilitation of our refineries, and also the efforts of small- scale refiners, and the coming of the Dangote Refinery, will make Nigeria a net exporter of petroleum products.
"We will no longer be talking about fuel importation by the end 2024, I am very optimistic that this will crystalise," he said.
Kyari said that it was not the practice of the company to publish its financial statements some years back , but that the practice had changed, and all the company's accounts from 2018 till date were now in the public space.
Kyari put the expected government revenue from the company by the end of 2023 at N4.5 trillion, saying that NNPCL was returning value to shareholders in line with the objectives of the Petroleum Industry Act.
Kyari said that the company had a robust supply plan assuring that there would be no shortage of fuel over the Christmas season and beyond ,and that no one could hold the country to ransom.
FAAC: FG, States, LGs Share N906.96bn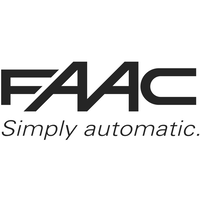 The Federation Account Allocation Committee says it shared N906.96billionn among the three tiers of government for October 2023.
FAAC disclosed this in a communiqué issued at the end of its latest meeting on Wednesday.
According to a statement by the Director, Press and Public Relations, Ministry of Finance, Stephen Kilebi, on Wednesday, the total figure shared for October was a slight increase of N3.48billionn compared to the N903.48billionn shared in September 2023, recovering from a decrease recorded in the previous month.
The total amount included gross statutory revenue, Value Added Tax, Augmentations from Forex and Non-oil Mineral Revenue, and electronic money transfer levy, among others.
The communique disclosed that although a gross total of N1.35trillion was generated, only N906.955billion was shared to the three tiers of government as Federation Allocation for October 2023.
The total revenue distributed for October 2023, was drawn from Statutory Revenue of N305.070 billion, VAT of N323.446billion, EMTL of N15.552billionn, Exchange Difference of N202.887billionn and Augmentation of N60.000billionn, bringing the total distributable amount for the month to N906.955billion.
From the total revenue from Gross Statutory Revenue, Value Added Tax, Electronic Money Transfer Levy, Exchange Difference, and Augmentation of N60bn, the Federal Government received N323.355bn, the States received N307.717bn, the Local Government Councils got N225.209bn, while the Oil Producing States received N50.674bnas Derivation, (13% of Mineral Revenue).
The Communique stated that "the Federation Account Allocation Committee at the end of the meeting indicated that the Gross Revenue available from the Value Added Tax for October 2023, was N347.343bn, which was an increase from the N303.550bn distributed in the preceding month, increasing to N43.793bn.
"From that amount, the sum of N10.894 billion was allocated for Cost of Collection and the sum of N10.003 billion was given for Transfers, Intervention, and Refunds. The remaining sum of N323.446 billion was distributed to the three tiers of government of which the Federal Government got N48.517 billion, the States received N161.723 billion, and Local Government Councils got N113.206 billion.
"Accordingly, the Gross Statutory Revenue of N660.090 billion received in the month was lower than the sum of N1,014.953tn received in the previous month of September 2023 by N354.863bn. From that amount, the sum of N38.942bn was allocated for the Cost of Collection and a total sum of N316.078bn for Transfers, Intervention, and Refunds. The remaining balance of N305.070bn was distributed as follows to the three tiers of government: Federal Government was allocated the sum of N147.574bn, States got N74.852bn, LGCs got N57.707bn, and Oil Derivation (13% Mineral Revenue) got N24.937bn.
"Also, the sum of N16.199bn from the Electronic Money Transfer Levy was distributed to the three tiers of government as follows: the Federal Government received N2.333bn, States got N7.776bn, Local Government Councils received N5.443bn and N0.647bn allocated for Cost of Collection.
"The Communique disclosed N262.887bn from Exchange Difference, which was shared as follows: Federal Government received N93.323bn, the States got N47.334bn, the sum of N36.493 billion allocated to Local Government Councils, and N25.737bn given to Derivation (13% of Mineral Revenue) while the sum of N60.000bn was for Transfers, Intervention and Refunds.
"It disclosed that N60.000bn Augmentation was shared as follows: the Federal Government got N31.608bn, the States received N16.032bn, while LGCs got the sum of N12.360bn."
Also, the balance in the Excess Crude Account stayed at $473,754.57 as of November 22, 2023.
FAAC revealed that N50.674bn was given for the cost of collection, and N386.081bn was allocated for Transfers Intervention and Refunds.
Petroleum Profit Tax, Import Duty, VAT, Customs External tariff, and EMTL increased significantly.
However, Excise Duties, Oil and Gas Royalties, and Companies Income Tax recorded a decrease.