Joy, Love As Chituru, Tina Tie Nuptial Knots 
Marriage, also called matrimony or wedlock, is a culturally and often legally recognised union between a man and a woman called spouses. It is regulated by laws, rules, customs, beliefs and attitudes that prescribe the rights and duties of the partners and accord status to their offspring (if any).
Biblically, marriage is God's creation and design, for one man and one woman together for a lifetime of joys and trials. In other words, marriage is not man-made; neither is it subject to human design. God is the author of marriage, meaning marriage was made in heaven.
According to Bible, the first marriage God ordained took place in the Garden of Eden, when God created a woman out of Adam's rib and brought the woman to Adam, and both of them became one flesh (Genesis 2:22-23).
In Nigeria, three types of marriage are well recognised. These are traditional, court, and Church/Islamic marriages.
In obedience to God's command, Miss Chituru Emeka Egbuchu, the daughter of the Deputy Registrar, Rivers State University (RSU), Mr Emeka ThankGod Egbuchu, solemnized her relationship with her heartthrob, Master Prince Chibuchi Nnokam, in Port Harcourt on Saturday December 10, 2022 in a cultural way.
Traditional marriage is one of the most colourful types of marriage that is well recognised and accorded respect in Nigeria. It showcases different cultures of the people to the admiration of  audience.
Chituru's own was not different as her traditional marriage reminded one of the age-long rich tradition of the Ikwerres in Rivers State. Through her attires and physical appearance, the Ikwerre tradition was promoted.
Like every other bride, Chituru could not hide her joy that she finally found her crown. She radiated joy, love and affection as she danced around the wedding arena with her heartthrob.
Chituru has this to say: "It's just God that made this possible. It is a thing of joy and I am very happy today.
"At a certain stage in my life, what I was going after wasn't it and God redirected me and showed me light and this is where I am today.
"My advice to the single girls out there is that they should hold unto God by remaining steadfast in their prayers.
"My message to my husband is that I am grateful to God that it is you that God gave to me as no else would have been better. You always understand me, you know the way that I want my things and you have corrected every wrong, both from the family and past relationships.
"I am really grateful from the bottom of my heart. I want you to know that I truly love you and I will continue to help you to be consistent in doing good.
"To the men out there, please nobody is bad. I could be bad in your own story and good in another person's own. It all revolves around what you do to that your girl. So, please treat a girl nicely and I don't think if you treat a girl in a nice way, she will be bad to you.
"It is not about the money, for me it's about the gesture, be nice to a lady because you are supposed to treat her nicely".
Chituru's husband, Prince Chibuchi Nnokam, also radiated joy for finding his missing rib in Chituru. Also dressed in a traditional attire that befitted the occasion, he admonished single men who are searching for life partners not to dwell too much on the past life styles of their lovers.
He said, "Today is the happiest day of my life having my desired woman as my wife; I am most grateful to God Almighty for this day.
"My advice to those men out there that are very selective is that they should stop judging their girls based on their past relationships. If you are looking for a good wife, know that a good character is the beauty of a woman.
"What every man desires in life is to have peace in marriage and that is the peace I have found in my wife and I am just so happy.
"I want to also tell these men not to be judgemental about any woman. It is better that you give them a chance to explore their character and know who they are, but to me I believe that I have found what I wanted in a woman in my wife and that is based on my choice".
Th father of the bride, Mr Emeka ThankGod Egbuchu, who also spoke to The Tide, expressed uncommon joy as he witnessed his daughter saying "I do" to her man.
Egbuchu who is the Deputy Registrar,  RSU, said that he was happy to see his daughter getting married. He advised parents to bring up their children well to enable them see a day like this, adding that the most valuable thing in a woman is her good character.
According to him, "There are lots of women and men, who are ready and searching for who to marry, but it all depends on the character of the woman who is searching as all that a man wants in a woman is good character",
He advised the couple to live together peacefully, love themselves, avoid third party intervention and keep their family together with the fear of God.
Similarly, a journalist with the Garden City FM in Port Harcourt, Miss Tina Amanda Stephen, tied the nuptial knot with her heartthrob, Ekere Chisom Collins. The nuptials took place at the Living Faith Church a.k.a Winners' Chapel, off Owhorchukwu Street, Aker Road in Port Harcourt. It was an event that attracted members of the Nigeria Union of Journalists (NUJ) in Rivers State.
The Resident Pastor of the church, who officiated the wedding ceremony, Pastor Emmanuel Onilu, highlighted the importance of marriage.
Speaking on a topic: 'The Good Of Marriage', the pastor, quoting from the Bible – Ecclesiastes 4:11, Deuteronomy 28:2-20, and Proverb 18:22, said marriage is a good thing not bad, pleasurable and not a burden.
Onilu said: "Marriage brings out a better version of you. It brings you into a better life, it also adds to your possession, it does not subtract from you.
"Marriage brings help (Genesis 2:18), when you locate your God, God brings help to you in time of need".
Tina, who could not hide her joy, told The Tide that her marriage to Chisom was ordained by God. She advised the singles who are looking for partners not to lose faith in God
"Do not be discouraged, keep praying and serving God and your right partner will come when you are least expected.
"To my husband, I promise to love and cherish you all the days of my life. Like the pastor already said, we will enjoy the good things of marriage because we will continue to serve God sincerely sticking ourselves to biblical teachings", Tina stated.
On his part, Tina's husband, Chisom, said: "God surprised me with a hard working wife, as such I would do all within me to make her happy.
"She has been my childhood friend, but never knew that a day like this would come for us to be husband and wife. She is very hard working, focused and determined. God surprised me by bringing her into my life.
"For those out there still searching, look inwards around you, your wife is not far from you".
By: Susan Serekara-Nwikhana
Women And Obnoxious Practices
It is worrisome to hear that a woman or a girl is bathed with acidic contents just because she refuses to adhere to one instruction or the other from an opposite sex.
Sometimes, you see a woman with bruises on the face, with one eye swollen as if she is an animal perhaps she demanded one or two things from her spouse.
A situation where a widow will be mandated to marry a brother-in-law for her to still belong to the family where she is married and to partake in inheritance should be looked into.
Severally, there have been talks, seminars, workshops, fora, arguments, bills and laws abolishing the issue that concern women, especially violence.  But a lot has not been achieved to curtail the menace.
Violence against girls and women has been on the increase.  From time to time, it is either girls are denied access to father's property or a widow is denied inheritance to husband's properties.  Even when laws are put in place about things that will help women have their rights, some persons feel that culture and tradition do not permit.
We are aware that some women are rich and may not want to partake in the share of their late parents' property, but there are vulnerable ones who need to be empowered, through perhaps, late parents' property inheritance.
Some of the obnoxious laws were made before now without the consent of women. There was no representative to either argue for or against so as to be beneficial to women generally.  Some of the laws were so primitive that even when civilisation came, became difficult to change. Very unfortunately, it is the women that execute the laws made by men in their absence. Women are suffering it.
If government can establish laws abolishing certain practices against women and girls, it will be better for them.  For long, laws against female genital mutilation and circumcision have existed but some communities with their culture and tradition have refused to put a stop to it with reasons best known to them.
Circumcision of a full-grown girl or lady may not be the only way of attaining maturity. It is a harmful practice and the pain associated with it cannot be imagined.  The illegal operation is not performed in the hospital so the dangers inherent will be much.
For those who still practise it, the menace should be discouraged as that is not a proper way of ushering a girl into womanhood. A lot of women lose their lives due to pains experienced during the process. If it was practised in the past when civilisation was not there, it is a different case, nowadays with science and technology proving it wrong, those who still practice not should resist.
We know that government is doing a lot to save women and girls from some of the pains they go through but right steps should be taken in the right direction  and all stakeholders intensify efforts in dealing with persons who perpetuate evil against their fellow women.
One issue that comes to mind is implementation even if policies and laws are out in place by relevant agencies.  The issues have been dwelt on for decades, but it is still practised as big ceremonies in some communities.
When it comes to inheritance, a girl born into a family, married or unmarried will be denied access to father's property.
If parents are sick, the female child will pick him or her for care and offset medical bills.  If it has to do with the demise of parents, the woman and the husband will be mandated to provide a cow and perform other burial rites.
If the National Assembly make laws concerning the well-being of women, community heads, molecular leaders, women groups and associations, religious organisations, NGOs and Civil Society Organisations (CSOs)should create more awareness through the media to sensitise rural dwellers.
In this digital era, it should be forbidden that a woman loses her spouse and she is mandated to drink water used on the late husband.
A legal practitioner,  Tam Jacobs, said if one forcefully shaves a woman's hair with the intention that she is mourning her late spouse, she can sue that person for assault.
He said if the woman is forced to drink water used on her late husband's body, she can also sue for attempted murder.
According to him, several cases of girl-child inheritance have been won and documented in the law court but some cannot claim it.
"Even a widow who is handicapped may not be able to make attempts so NGOs, CSOs should be in the forefront to support them and ensure that the laws are implemented at the grassroots level where they are practised", he said.
A pharmacist, Eno Amos said any culture that does not add colour and value to life, especially as it concerns women should be abolished.
She added that implementation can be easy in the cities where awareness has been created but expressed fear that it may not be easy in the rural areas where culture is really practised.
A business woman, Agnes Ugwu, said tradition and culture were made by man and not God and wondered why people who claim to be educated still follow the tradition of ancestors who never went to school.
Ignorance also comes to play here.  If you have watched a documentary showing female genital mutilation and the gory experience the young women go through is something else.  Some of the perpetrators claim that the practice has existed for ages. Women have to learn more about issues that concern them.
A nurse, Rosy Ekeocha, said it is not about culture but about the behavior of a group of people in the community who force it on others.
According to her, let people change their behaviour and leave culture alone.  It doesn't happen in every family and if any family allows it that's their business.
She said we are in the 21st century, certain cultures and tradition need to be reviewed to ensure that they align with today's reality.
Culture is dynamic she said, but that implementation of laws relating to the vulnerable in the society calls for concern.
We should not behave the way people behaved twenty dacades ago, after all, we do not dress the way our forefathers dressed.  Time has evolved and things are getting better as it concerns women. We are getting more exposed and more enlightened about issues that concern is.  Information is moving round as the world is a global village.
Talking about culture nowadays, we wear shoes whereas our forefathers never had any.  They walked barefooted
far distances to get family necessities but things are better now as we are mobile.
That should also happen to culture and tradition.  There are certain aspects of our culture and tradition which are practised today that have expired long ago. We should get rid off them.
Sometime the bill for prohibition of obnoxious practices against women at the National Assembly was a welcome development, how far have the powers that be gone to ensure that it favours women.
It is expected that the bills abolishing obnoxious practices against women and girls in the society should have started achieving results as it concerns their wellbeing.
By: Eunice Choko-Kayode
The Dangers Of Smoking In Women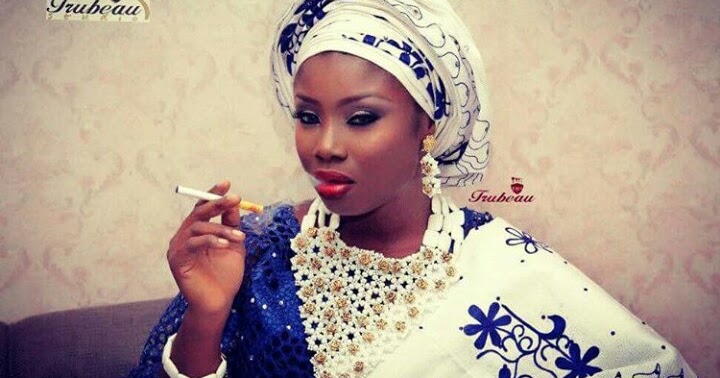 Despite all the warnings that today's teens have heard about the dangers of smoking, the reality is that almost all of the new smokers today are teenagers. The CDC reports that in 2020, 3.9 percent of teen girls smoked cigarettes, and 22.5 percent used some form of tobacco product.
It should not come to us as a surprise that even female undergraduates smoke in their halls of residence. This causes discomfort to other students who may not be interested in smoking.
Women who smoke are at risk of the same health concerns as men who smoke, such as the increased risk of various cancers (including lung, mouth, larynx, pharynx, oesophagus, kidney, pancreas and bladder) and respiratory diseases, but there are also smoking-related health risks that are unique to women.
Smoking rates have declined in recent years, but a large percentage of girls and women continue to smoke cigarettes and use tobacco in other forms.
Studies have found that women who smoke are also more likely to have mental health problems. In one study published in the Journal of Women's Health, women who smoked had significantly higher rates of Anxiety,  Depression, Post-traumatic Stress Disorder (PTSD),  Suicidality, Substance use
Women who smoke were also much more likely to have experienced childhood abuse and intimate partner violence.
The CDC notes that people with mental health or substance use disorders smoke cigarettes at higher rates than people who do not have mental health conditions. Around 25 percent of adults in the well civilised cities have some type of mental or behavioural health condition and these individuals make up 40 percent of all adult cigarette use.
This relationship has a significant impact on the health and wellness of people with mental health conditions. The CDC suggests that people with serious mental health disorders who smoke die 15 years earlier than people who do not have mental health conditions and who do not smoke.
Nicotine may also affect health by masking the symptoms of some mental health conditions and impairing the efficacy of some mental health medications. Having a mental health condition may also make it more difficult for women to quit smoking.
Women who smoke are more likely to have co-occurring substance use and mental health conditions. Statistics suggest that people who smoke and who also have mental health issues face increased mortality risks.
Smoking can also have an impact on women's health including areas such as birth control, fertility, pregnancy, pelvic inflammatory disease, and menopause.
Oral contraceptives ("the pill") and other hormonal methods of birth control come with risks and warnings specifically for people who smoke.
Women who smoke and use oral contraceptives have an increased risk of developing cardiovascular diseases such as blood clots, heart attacks, and strokes. This risk increases with age, and women over 35 who smoke should not use oral contraceptives.
Historically, people who used the pill also experienced a mild elevation in blood pressure. However, blood pressure often returned to normal "pre-pill" levels once oral contraceptives were discontinued. Some newer studies indicate that high blood pressure is not a common problem associated with hormonal contraceptive use today.
Nonetheless, all people who take oral contraceptives should have their blood pressure checked every six to 12 months.
Chemicals in cigarettes are passed from pregnant people through the bloodstream to the foetus. These toxic chemicals present serious risks to the fetus as well as the pregnant person.
According to the CDC, smoking during pregnancy increases the risk of Birth defects of the mouth and lip, Low birth weight, Preterm birth, Sudden infant death syndrome (SIDS).
Children born to people who smoke experience more colds, earaches, respiratory problems, and illnesses requiring visits to the pediatrician than children born to people who don't smoke.
Many women today delay pregnancy until they are in their 30s or even 40s, which can cause fertility problems even for nonsmoking women. But women who smoke and delay childbirth are putting themselves at a substantially greater risk of future infertility than nonsmokers.
A 2017 study found that women who smoked six or more cigarettes a day experienced significant harm to their ability to conceive.
Studies suggest that decreased ovulatory response, as well as the fertilisation and implantation of the zygote, may be impaired in women who smoke. Chemicals in tobacco may also alter the cervical mucus, making it less favorable for sperm and resulting in more difficulty conceiving.
It is important to note, however, that smoking does not just affect female fertility. Male smokers are 50 percent more likely to become impotent.
Some of the toxic chemicals found in cigarettes may result in gene mutations in sperm that can also cause miscarriage, birth defects, cancer, and other health problems in their children.
Pelvic inflammatory disease occurs with a greater frequency in people who smoke than in people who don't.
Pelvic inflammatory disease (PID) is a painful disease that requires immediate medical intervention and is often a contributing factor in ectopic pregnancies as well as pelvic adhesions and other fertility problems.
Research has found that women who smoke have a 43 percent increased risk of experiencing menopause before the age of 50 compared to non-smokers. Women who smoke notice symptoms of menopause two to three years earlier than nonsmokers on average.
Menstrual problems such as abnormal bleeding, amenorrhea (absence of periods), and vaginal infections are also common complaints among women who smoke.  Menstrual abnormalities and early menopause may be caused by a toxic effect on the ovaries or by the significantly lower levels of estrogens noted in many studies of women who smoke.
Oestrogen replacement therapy provides beneficial protection to post-menopausal women against the risk of osteoporosis. But these benefits are many times negated by the increased cardiovascular and other health risks associated with smoking while taking hormones.
Women who smoke face increased risk of developing cardiovascular diseases such as heart attack and stroke when using supplemental estrogens.
This risk should be discussed with a healthcare provider before beginning  hormone replacement therapy if you smoke. Additionally, a healthcare provider can assist you if you choose to quit smoking.
Women who smoke face increased risks when taking oral contraceptives and are more likely to have issues with pregnancy and fertility. Other issues specific to women's health include an increased risk of pelvic inflammatory disease, premature menopause, and issues with hormone therapy.
Women also have unique risks to other aspects of their physical health. Smoking can increase the risk of certain illnesses and diseases and can impact bone health and heart health. Tobacco products also increase the risk of several types of cancers that affect women.
Osteoporosis affects most people as they get older, but there are certain things you can do to reduce your risk of osteoporosis such as participating in regular physical activity and making sure you are getting 1,000 mg to 1,500 mg of calcium daily.
Smoking causes a significant increase in the risk of bone loss and osteoporosis. Women who smoke cigarettes experience a higher loss of bone density than nonsmokers. Research suggests that women who smoke have a 31 percent higher risk of osteoporosis. Smoking also slows down healing time after a bone fracture.
Bone density scanning to determine the density of your bone structure is recommended for all women beginning at age 40. Bone density scanning is particularly crucial for women who smoke so that changes can be noted and treatment can be started if osteoporosis is found.
Heart Disease
According to the CDC, one in every four deaths caused by cardiovascular disease can be attributed to smoking. Although most of these deaths are in women past menopause, the risk of smoking-related heart disease is significantly higher in young female smokers.
According to a 2019 study published in the Journal of the American College of Cardiology, women under the age of 50 who smoke have a higher risk of having a specific type of serious heart attack compared to men. This difference may be due to the interaction of estrogen with the chemicals found in cigarettes.
All women should have regular pelvic exams that include pap smears, and for women who smoke, the necessity is even greater. According to the American Cancer Society, smoking doubles the risk of developing cervical cancer.
Cervical cancer patients who quit smoking may have a greater chance of remission and survival than patients who continue smoking.
Researchers believe that tobacco damages the Deoxyribonucleic acid, DNA, cells of the cervix which contributes to the development of cancer. Smoking also affects immunity, which may make the body less able to fight off HPV infections, which are also a risk factor for cervical cancer.
The American Cancer Society published the results of a study in 1994 which indicated that breast cancer patients who smoke may increase their risk of dying at least 25 percent —a risk that increases with the number of cigarettes smoked per day.
The possible risk of fatal breast cancer rises up to 75 percent for women who smoke two packs or more per day. The good news is that if you quit now, your potential risk of dying as a result of future breast cancer remains the same as for a non-smoker.
Another type of cancer that may occur more frequently in women who smoke is vulvar cancer. This risk increases significantly in women who smoke and who have a history of HPV infection.
Women have a higher risk of experiencing physical health problems associated with smoking including osteoperosis, heart disease, cervical cancer, breast cancer, and vulvar cancer.
There are different approaches to quitting smoking. One strategy is to quit cold turkey. Another approach is to gradually taper your nicotine use. Both can be effective, so choose the one that is right for you and your needs.
If you are planning to stop smoking cold turkey, some tips that may help include: Plan ahead to quit smoking on a certain day.
When the quit smoking day arrives, make sure you have thrown out all the ashtrays and cigarettes you have in your home so you will not be tempted.
Have plenty of raw vegetables such as carrot sticks and celery available for the times you feel like eating as a result of your desire to have something in your hand/mouth.
Many people fear gaining weight as a result of quitting. Participating in a vigorous exercise programmes three times per week may help you quit, and exercise can help limit any subsequent weight gain in addition to providing overall physical and mental health benefits.
Joining a support group and using online resources or mobile apps can also be helpful in navigating smoking cessation. Over-the-counter quit aids like nicotine replacement therapies (such as gums and patches) help many people decrease the physical symptoms of nicotine withdrawal.
See a healthcare provider if you need further assistance in achieving your goal to quit smoking. They can offer support and additional quit aids that are available by prescription.
Smoking is a leading cause of death for women, so it is important to be aware of the health risks. Not only can smoking increase your risk for cancer, heart disease, and other health problems, it can also create problems if you are trying to conceive or are currently pregnant.
By; Eunice Choko-Kayode With Agency Reports
Group Celebrates Christmas With Widows In PHALGA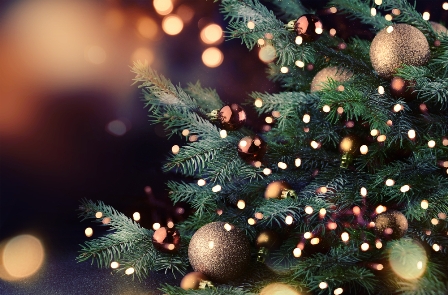 It was a thing of joy for widows in Port Harcourt City Local Government Area (PHALGA) as Ogbakor Ikwerre California celebrated this year's Christmas with them.
Christmas also called Yuletide, is a season set aside by Christians to celebrate the birth of Jesus Christ. It is a season of love and it symbolises the exchange of gifts to the down- trodden, less privileged, widows as well as loved ones.
In the Holy Scripture, the birth of Jesus Christ was announced by an Angel in Luke 2:7-18, which brought joy, peace and salvation to mankind.
In the time past, it was learnt that three Middle Eastern Kings, named, Gaspar, Melchior, and Baltasar, popularly known as the "Three Wise Men", who felt compelled by God and were led by a new star in the sky to go to Jerusalem,  brought gifts to the son of God (Jesus Christ), who was to be born.
Till date, God has often times continued to speak to man to be a blessing to one another, especially for the rich to help the poor in the society.
In line with God's command, a group under the auspices of Ogbakor Ikwerre In The Diaspora has been complying to that command since 2014 till date.
Tuesday, December 20th, 2022,  the California representatives and their press crew here in Nigeria embarked on group mandate to celebrate 2022 Christmas with some widows in three communities namely: Rumukalagbor, Oro-Adasobia, Rebisi and Oroworukwo, all in Port Harcourt Local Government Area (PHALGA) through the distribution of some food items such as beans, rice, tin tomatoes, salt, groundnut oil and maggi to the widows.
First, they started with the distribution of food items in Rumukalagbor community, where the group representatives were received by the Chief of the community, the Nyenweli of Rumukalagbor Community, Nye Nweli  Chile R. Kalagbor, who introduced the widows to the Ogbakor Ikwerre in Diaspora representatives.  He charged the beneficiaries to maintain peace and remain hospitable to the visitors.
Chief Kalagbor expressed  joy, saying that the kind gesture by the group would go a long way to cushion the demands of these widows during the season.
He prayed and thanked the group for their benevolent acts of showing love through giving, stressing that they would never lack as the bible supports what they were doing.  He said: "It is better to give than to receive and since they are interested in giving, they will never lack anything good from God."
Some of the beneficiaries appreciated  Ogbakor Ikwerre in the Diaspora for the show of love even when they had no hope from anywhere.
One of the beneficiaries, Mrs Scholar Chinda said: "This is just a surprise as I heard that our people in the California remembered the widows. Like I earlier said in Ikwerre Language, Exodus 22:22 says, whosoever afflicted the widow invokes the anger of God to rise. In other words, when you bless a widow you have a blessing attached to it.
"Since they are there and are remembering the widows by doing what  our husbands are supposed to do for us and because of death they are not able to do it again".
"As they are feeding us, God will feed them over there, God will always make a way for them, the American land will favour them, will honour them. Their children will be useful and none of their girl children will be widow early, so we bless them, we appreciate them in Jesus name, Amen," Mrs Chinda added.
Another beneficiary and one of the oldest among the widows, Mrs Comfort Robinson, also expressed joy and happiness to be alive to witness such a kind gesture by her own people and prayed in Ikwerre Language saying:  "God bless our daughters and sons in California for remembering us. God will remember them in their time of needs".
Also a beneficiary, Madam Linda Goerge, representing her widow mother, who is sick said: "I thank them very much for what they did. For me I will say let God bless them for remembering the widows. May their pockets never run dry. May God replenish their pockets and whatever they lay their hands on to do, shall prosper in Jesus name, Amen".
At Oro-Adasobia Community in Rebisi, Port Harcourt, the team was received by some chiefs, among them were Eze Nyenweli Amadi Worha;  Eze Okani Adasobia, the XII of Rebisi Kingdom, Chief Charles Dede and Chief Okechukwu Abbey.
Speaking to The Tide correspondent in an interview, Eze Nyenweli Amadi Worha said: "This is the first time we have witnessed what is happening here in the hall today. I remember when I was in the United States, this idea has never crept up into my mind.
"I take this opportunity with my fellow chiefs and Oro Adasobia in general to thank the California members, who are actually rooted from this part of the world and they are doing marvellously well to feed the hungry persons in our midsts instead of sending the hungry persons out without food".
According to Chief Worha, "they have fed thousands, no matter how they started, I know tomorrow will be greater. My prayer is that let God Almighty keep, protect, preserve and save them".
Also speaking, another Chief, Eze Okani Adasobia, the XII of Rebisi Kingdom, Chief Charles Dede, said: "I am very much impressed and so happy that our people in the disapora have such a kind gesture.
"This is the first time we are witnessing such a thing,  as such we pray for more grease to their elbow for them to have remembered that there are people here that need assistance, it will go a long way to help these poor ones, so I thank God for what they are doing".
"I also pray that God bless them in the name of Jesus Christ, God should prosper the works of their hands. I'm  appealing to the people in the diaspora to assist in training some of the children of the widows, so as to reduce the high level of crime on the society", he emphasised.
His words: "Also to the parents of these children that have gone hay wild due to lack of proper home and  educational training, that God is the husband to the widows as such should grease their efforts in whatever they lay their hands to do, so they are able to take care as well train their children properly".
The crew went to Oroworukwo and were received by some chiefs as well and the same testimonies and appreciation were recorded.
Earlier, the Ogbakor Ikwerre, California representative in Nigeria and lead speaker, Dr Christiana Chukumati, stated that the gesture started since 2014 and has been up and running.
Chukumati explained that the team has visited several communities in four Ikwerre Local Government Areas namely, Obio/Akpor,  Emohua, Ikwerre and PHALGA, adding that their set goals and aspirations are to put some smiles on the faces of Ikwerre widows.
She stressed that the Ikwerre Widows' Outreach Project has been up and running with other various projects such as scholarship to the less privileged ones in the society, skills acquisition programme for youths, medical outreaches, among others.
Even the press crew were not left out as they also benefitted from the gesture.  As a result, they expressed joy and pray that God continues to bless and keep those their bothers and sisters in California, so that they can continue to do more for the less privileged and down trodden in the society.
On her part, Pastor (Mrs) Constance Walker charged all the widows to see God as their husband and a great provider in time of needs.
Walker further charged them to look for something to do with their hands, instead of sitting at home doing nothing.
She emphasised that a struggling widow would always be respected by all in the society, adding that a lazy widow will wait for some irresponsible men to take them for granted which at the end will not give them the respect they had when their husbands were alive.
The woman of God charged them to seek God's face and do things that would add positively to their lives.
By: Susan Serekara-Nwikhana