Abuja, Abia Lead As Food Prices Soar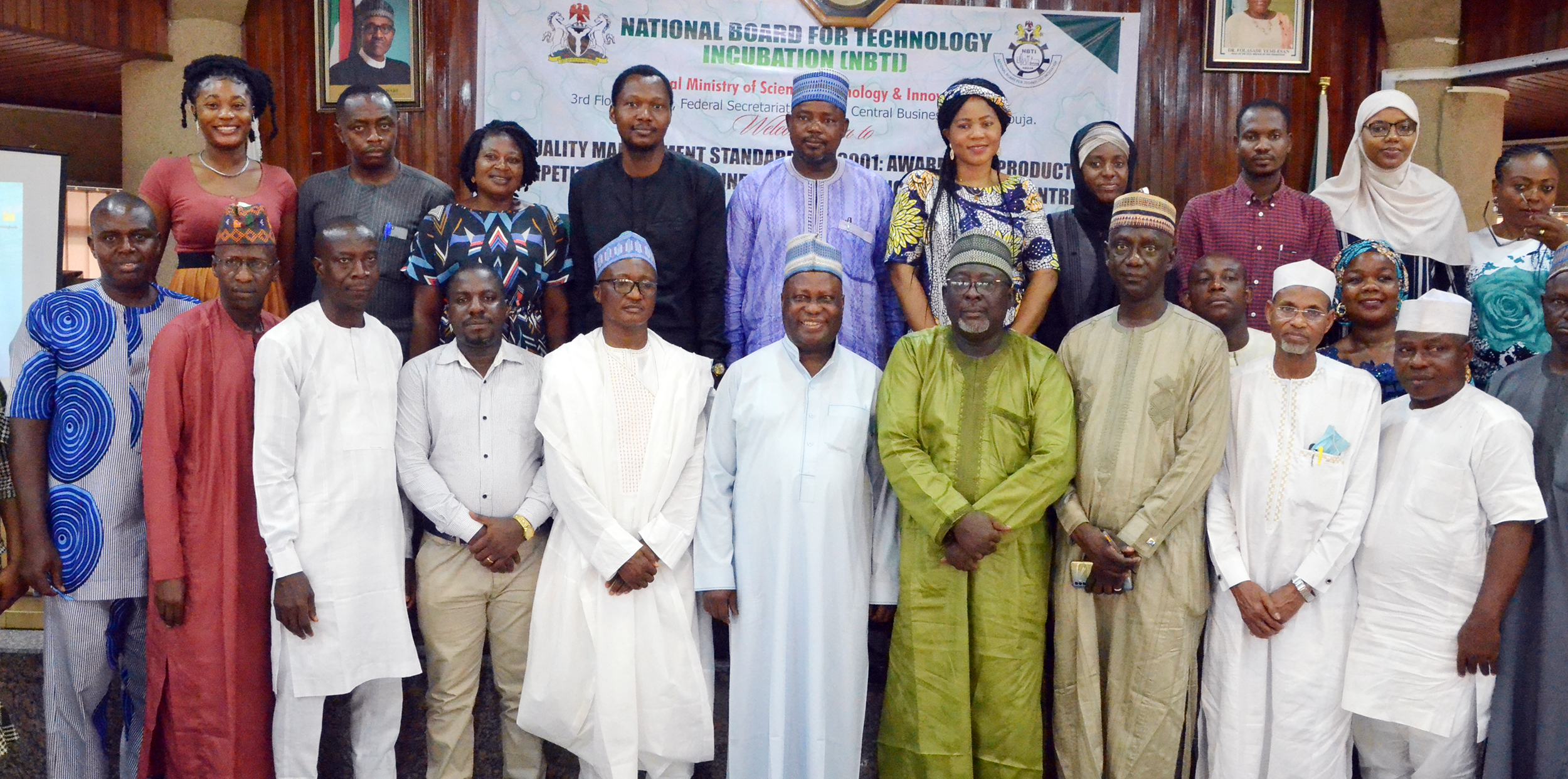 The Federal Capital Territory (FCT), Abuja, and Abia State have led a number of other southern states as food prices soar to record levels in 2022, according to The Tide source.
Data from "selected food prices" reports by the National Bureau of Statistics during the period in review show that food prices have risen highest in the FCT, Abia, Ebonyi, Rivers, and Edo states in 2022.
Further analysis showed that the South-Eastern region has recorded the highest food prices in the country.
Prices of food items observed within this period included staple foods such as rice, beans, yam tuber, tomatoes, agric eggs, bread, and beef.
Findings by The Tide source also showed that food prices witnessed significant price increases across the board in 2022.
An example is the average price of 1kg of tomato, which rose on a year-on-year basis by 30.79 per cent from N347.47 in October 2021 to N454.46 in October 2022.
Similarly, the average price of a bottle of palm oil increased by 33.22 per cent from N727.21 in October 2021 to N968.76 per cent in October 2022.
This soaring food prices comes just as the NBS disclosed that 62.9 per cent of Nigerians, nearly 133 million people, are multidimensionally poor.
Speaking with the source, the Lagos Chapter Chairman of the All Farmers Association of Nigeria, Mr Femi Oke, said factors such as logistics, increased demand, and government's unwillingness to invest in large scale cultivation of certain agricultural products are the reason behind soaring food prices in the country.
He said, "Diesel and fuel are affecting logistics and transportation. Most of these products are coming from the north. They will factor in their transportation.
"Diesel is almost a thousand naira per litre right now. It will affect food prices, and the Nigerian government is not doing anything about it.
"Why is the government not doing something strategic to curb grain importation? In the last ten years, if we deliberately invested in grain or wheat, by now we would be producing and not importing.
"This is what is happening to us. There is no family in Nigeria that does not take grain or wheat. What is the government doing about it?" he queried.
Commenting on the reason food prices have been higher in the southeast, Oke noted that social tensions and frequent farmers-herders clashes have negatively impacted farming activities in the region.
"When you don't allow your people to go to the farm, with the sit at home, people are afraid to go to the farm.
"Fulani herdsmen, herder-farmers clash is also rampant in the east, coupled with the climatic change, almost all the farmlands have been washed away. This is the reason behind the current food prices", he explained.
On his part, the President of the Premium Bread-Makers Association of Nigeria, Emmanuel Onuorah, agreed with the statistics body's data that bread price had witnessed an increase of 36.68 per cent in 2022.
According to him, "the increase could have been worse.  It could have been up to 50 per cent. But if we do 50 per cent, you have to balance it.
SMEDAN Begins 2023 Registration For Loans, Grants, Others
Small and Medium Enterprise Development Agency of Nigerian (SMEDAN) has commenced the 2023 registration for Small and Medium Enterprises (SMEs) to make them eligible for a range of benefits, including loans, grants, government assistance, and other resources for the year.
The opportunity was made known through the Director General of SMEDAN Mr Olawale Fasanya in their website.
Fasanya said the opportunity would help to grow small businesses and also provide access to benefits that will support them, as well as make resources available to help SMEs succeed.
"Loans can provide a small business with the necessary capital to start or expand operations. Loans can be customised to meet the specific needs and goals of a business.
"Making timely loan payments can help a business improve its credit score, which can be useful when seeking a loan or future investment.
"With access to capital, businesses may be able to pursue new opportunities for growth and expansion", he said.
He advised small and medium enterprises to take advantage of the SMEDAN support by becoming more competitive in their respective markets.
"It can help small businesses access resources, such as funding and training, that may not be available to them.
"It can provide opportunities for small business owners to connect with other businesses and industry experts, resulting in valuable partnerships and collaborations", he said.
According to the SMEDAN DG, the specific requirements and procedures for registering a small or medium business with SMEDAN vary, depending on the nature of one's business and its location in Nigeria.
Plays a vital role in supporting the development of small and medium enterprises in nigeria. through its various programmes, it can provide businesses with access to capital, resources and expertise that can help them grow and succeed.
"SMEDAN's efforts benefit both the private and government sectors, as small and medium enterprises are important drivers of economic growth and job creation", Fasanya said, "SMEDAN.
By: Lilian Peters
FG Boosts Farming In Bauchi With New Dam
The Federal Government has constructed an earth dam and provided inputs to farmers in Bauchi State.
This is in a bid to curb clashes among farmers and herders in the area.
The government also embarked on land clearing activities to boost agricultural production in the state and its environs.
Disclosing this in a statement issued in Abuja on Monday, the Executive Secretary, National Agricultural Land Development Authority (NALDA), Paul Ikonne, said the dam and inputs were provided to farmers in Azare Local Government Area of Bauchi State.
He said the dam would cater for the water needs of over 10,000 animals, and serve as irrigation facility for more than three villages in the area, adding that NALDA would provide solar-powered pumping machines to pump water to neighbouring farms.
In the statement, NALDA said tractors and site workers were currently ensuring that the dam was completed within the stipulated time frame of two weeks.
It read in part, "In an interaction with farmers from the area in Gamawa, the Executive Secretary of NALDA, Paul Ikonne, said the project is aimed at ensuring availability of water for irrigation and animal husbandry in order to curb farmers and herders clashes across the country."
It stated further that the representative of the District Head of Gamawa, Mohammed Babayo, who spoke on behalf of the farmers, appreciated the government for the dam.
Babayo, however, called on NALDA to further support farmers in the area with inputs such as improved seeds, fertilisers, pesticides, herbicides and access roads.
He said the farmers were willing to provide more land for clearing and were ready for more partnership with NALDA, stressing that it was the first time the villages would feel the presence of the Federal Government.
Babayo told the NALDA team that all agricultural activities in the area were based on collective efforts of the farmers.
Rice Cultivation: New Policy To Facilitate 2.7m Hectares -Minister
The Minister of State for Agriculture and Rural Development, Mustapha Shehuri, has said the recently launched National Rice Development Strategy II (NRDS II) Nigeria is aimed at increasing the rice area under irrigation from less than 1 million hectares to 2.7 million hectares, particularly areas under supplementary water supply to attain 2 cropping per year.
Shehuri said this while launching NRDS II in Abuja recently, noting that the rice value chain has been identified as being strategic to achieving food and nutrition security.
According to Shehuri, the document presented at the launching showed that cultivable land in the country is estimated at 4.234 million hectares, made up of rain-fed uplands at 30 percent, rain-fed lowland at 52 percent, irrigated lowlands at 17 percent and mangrove at 1 percent
He stated that the new Strategy also targets to build the capacity of 84,000 extension agents and 12 million farmers on Good Agricultural Practice (GAP) and Sustainable Rice Production (SRP).
"Part of its goal is to increase on a sustainable basis the volume of rice paddy produced, stored-up and marketed in Nigeria to meet the widening annual national demand and surpluses for export in the long run, and to improve the livelihoods of rice-dependent households in the country.
"The document further noted that the objectives of the new Strategy is to bring more of Nigeria's potential rice areas into cultivation through land development and make more rice land available.
"Enhance the productivity of existing cultivated areas through increased adoption of GAP for sustainable rice production and closing the yield gaps existing between farmers;
"Promote the adoption and use of climate-smart technologies and practices that reduce greenhouse gas emission from rice fields and increase the resilience or adaptation to climate change impact
"To promote the adoption of SRP standards to mitigate the negative impact on the biophysical and social environment of rice production. Enhance farmer's access to quality agro-inputs and their optimal use at a realistic cost", he stated.
The new Rice Strategy also aims at increasing average yield to 4.0 tons per hectare for rain-fed upland, 6.0 tons per hectare for rain-fed lowland and 7.5 tons per hectare for irrigated ecology through the introduction of new high-yielding climate-smart rice varieties.
According to report, "NRDS II document is a ten-year plan which seeks to provide direction for the development of the rice subsector to achieve government's goals of self-sufficiency in rice production, food and nutrition security, employment creation and production of surplus for export".