2024: Kanye West Offers Trump Vice Presidential Ticket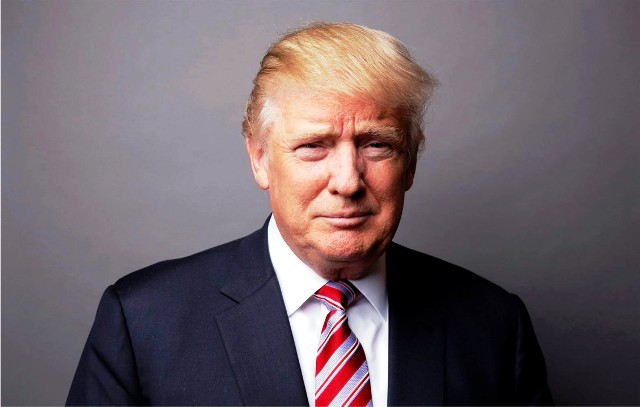 Barely forty-eight hours after he declared his interest to run for the President of the United States in 2024, American rapper, Kanye West, has asked Donald Trump, the former President of the United States to be his running mate in the 2024 election.
The music icon made this known on his Twitter page on Wednesday saying he paid a visit to the ex-President at his resort residence in Florida, Mar-a-Lago.
West said he kept Trump waiting, but he disclosed the clue of the topic of their conversation.
The 45-year-old artiste went further to ask his fans to guess how the former American leader would respond to the question.
West ran a Twitter poll on the difficult question he landed on Trump as he tweeted, "First time at Mar-a-Lago. Rain and traffic. Can't believe I kept President Trump waiting. And I had on jeans. Yikes!
"What do you guys think his response was when I asked him to be my running mate in 2024?"
Meanwhile, Trump had also launched his campaign to run and win the Republican presidential nomination in 2024.
Trump, who has been accused of supporting the mob invasion of the US Capitol Building on January 6, 2021, in protest of the victory of Joe Biden as the president, promised to make America "great and glorious again."
Adeleke Denies Sacking Workers, Monarchs
Osun State Governor, Ademola Adeleke, has denied making executive orders to sack traditional rulers and workers in the state.
He said he only set up a review panel and nobody has been sacked.
His Chief Press Secretary, Olawale Rasheed, who spoke on a radio programme in Osogbo, said Executive Orders one to five showed the intentions of the administration to review, nullify, and set aside while the instrumentality to effect the orders was Order six which is the composition of the panel.
He said: "There was never sack of any worker or traditional ruler. We only set up a review panel. It is impossible to sack and put a review panel in place.
"The review panel is to look at the number of the people that were employed, due processes of the employment, and qualification among other things.
"Before our taking over, there were issues of backdating of employment, even till last year. So, order 1-5 will be operationalised by order 6 which are the panels.
"Those that were employed from July 17 till our takeover are still at work presently, they have not been sacked. The staff audit will review the employment."
However, a statement by Rasheed said the governor has approved the dissolution of all non-statutory boards in the state with immediate effect.
"As a follow-up to the pronouncement of Governor Adeleke, on Sunday, November 27, 2022, all non-statutory boards, commissions and parastatals, including those of tertiary institutions (with exception of UNIOSUN) are hereby dissolved in the state, forthwith.
"Consequently, all accounting officers of such boards, parastatals and commissions are to take charge with immediate effect," Rasheed said.
Elect Leaders That'll Seek Development, Jega Urges Nigerians
Ahead of the 2023 general elections, former Chairman of the Independent National Electoral Commission (INEC), Prof Attahiru Jega, has called on Nigerians to elect into power leaders who will seek the development and growth of the country.
He added that they should not collect peanuts given by politicians, thereby refusing to contribute to the problems of the nation.
Jaga stated this while delivering a keynote address at a summit organised by the National Institute for Policy and Strategic Studies (NIPSS), Kuru.
The former INEC chairman noted that enlightenment, sensitisation and voters' civic education were very important, saying that it was not only the responsibility of INEC but also a primary responsibility of political parties because, "they are the ones that recruit candidates, prepare them for elections and they want people to come and vote. How can they sit back and expect INEC with its limited funds to do that for them."
He condemned the political class for their inability to engage citizens on substance, ideas, ideologies or realistic programmes, but rather mobilize people based on ethnicity and primordial identities to create us-versus-them distinctions which seemed like a strategy for winning elections but has now been weaponised, leading to violence.
Earlier, in his opening remarks, the Director General of NIPSS, Professor Ayo Omotayo stated that the summit would be a contribution to the ongoing debate on how to ensure that the 2023 general elections in Nigeria produced a set of leaders that will move the country forward.
Omotayo who was represented by the Director of Research, NIPSS, Professor Dung Pam Sha said that the institute had specially organised the summit to present a platform for political parties and other political actors from government agencies, the Civil Society, academia and non-governmental organisations and developmental sectors with the opportunity to brainstorm and have deep reflections on the state of political parties in Nigeria and how to conduct successful elections.
He noted that the meeting was expected to make a thorough examination of the theme and proffer solutions on questions concerning credible elections, improvement in national politics, sustaining faith in the democratic process as well as meeting the avenues of constitutional changes of democratic governance in Nigeria and possibly other parts of Africa.
"Amongst the questions that we will seek answers to are how do we sustain efforts in ensuring credible elections? How do we ensure improvement in the Nigerian politics? How do we sustain faith in the Democratic process. How do we prevent reversals of the things we have reported in our Democratic process? How do we meet the avenues of constitutional changes of Democratic governance in Nigeria and possibly other parts of Africa?
"The summit will be a contribution to the ongoing debate on how to ensure that the 2023 general elections in Nigeria produce a set of leaders that will move the country forward." he said.
He called on political actors and stakeholders to enable the summit to become an avenue for political parties to build consensus on common areas leading to free, fair and credible elections in 2023 as well as ensuring a formidable and united Nigeria.
The Director General also urged political parties and their candidates as well as their mouthpieces to conduct their campaigns with credibility, saying that their campaigns must be devoid of character assassination that contribute to heating the polity and creating room for violence.
The National Chairman, Inter-Party Advisory Council (IPAC), Alhaji Yabagi Sani, stated that elections and the power to choose generally were fundamental rights for people to make choices, adding that elections should not be characterized by rancour.
Sani said that the conduct of free and fair elections in Africa has always been a very hard nut to crack, noting that, to a great extent, it was the absence of leadership that had caused the problems that have led the country to its present situation.
He said that it would be a huge task for the electoral umpire to manage the over 66 million Nigerians who have been given the opportunity to vote into power leaders because this is the first time such a number has been captured, adding that it was handy that NIPSS had brought together political parties, their leaders and stakeholders to ensure Democratic governance in the country.
The Ambassador of the European Union to Nigeria and the ECOWAS, Her Excellency, Samuela Isopi, noted that ahead of the general elections there was a lot of work to put in, hence the collaboration was necessary for the smooth running of elections in Nigeria.
In the same vein, Chairman INEC, Prof Mahmood Yakubu, represented by Hauwa Habib, a Director in the electoral commission, said that through the summit there was a visible intention by stakeholders to consolidate Democracy in the country by proffering solutions to the challenges faced by political parties, electioneering and the need to ensure fundamental and Democratic objectives for the citizens.
The annual summit of political parties and stakeholders was organised in effort to establish a link between political parties, elections and consolidation of democracy in the country by critical examination of issues and challenges of electoral laws and credible elections and formulating strategies for the general elections.
2023: "Critical Assets Lost To Attacks"
The Independent National Electoral Commission (INEC) says critical facilities and assets were lost in attacks on its facilities across Nigeria.
The INEC chairman, Mahmood Yakubu, said this at the opening of a two-day induction retreat for the commission's Residents Electoral Commissioners (RECS) in Lagos on Wednesday.
"These facilities included a total of 1,992 ballot boxes, 399 voting cubicles and 22 electric power generators, and thousands of uncollected PVCs (Permanent Voter Cards), among many other items," he said.
In his opening remarks, Mr Yakubu said in the last four months, unknown persons attacked five local government offices of the commission.
"These attacks must stop and the perpetrators apprehended and prosecuted. Our responsibility is to conduct elections. The best solution for us is the arrest and prosecution of perpetrators," the INEC chairman said.
He said the timely arrest and prosecution of perpetrators of attacks on its facilities and assets nationwide would end the trend.
"The ultimate solutions are the arrest and prosecution of the culprits so that vandals and arsonists do not feel that bad behaviour is acceptable in our country. It is really very sad as elections approach.
"However, I want to assure Nigerians that we will recover from these attacks, those materials will be replaced, but there is a limit to our ability to keep replacing lost items with just 86 days to the general elections."
According to him, the commission will continue to work with the security agencies, traditional and community leaders and all well-meaning Nigerians to stop the attacks.
He said INEC was committed to ensuring that nothing would stop the elections from going ahead as scheduled," and the will of Nigerian people will prevail. That is what we have been assuring Nigerians about."
On the retreat, Mr Yakubu said it was part of the preparation for the 2023 general elections.
He said the retreat would also dwell on standard operating procedures for collecting PVCs, guidelines for voters distribution to polling units, a framework for electoral logistics and a code of conduct for the commission's members, officials and staff.
Mr Yakubu said copies of the code of conduct for members, officials and staff would be made available for all.
Speaking on the rumour that voters could vote without PVC on election day, Mr Yakubu described such as "absolutely incorrect", saying, "for any person to vote, he or she must be a registered voter, issued with the PVC."
Commending UNDP for supporting the retreat, Mr Yakubu said that the long-standing partnership with INEC had gone a long way in sustaining the incremental progress being witnessed in the electoral processes.
In his goodwill message, Deryck Fritz, the Chief Technical Advisor, UNDP, urged the RECs to implement the commission's policies effectively and be proactive frontline problem-solvers.