Nigeria In Dire Need Of True Unifier, Wike Affirms …Pledges Logistics Support For Kwankwaso's Presidential Campaign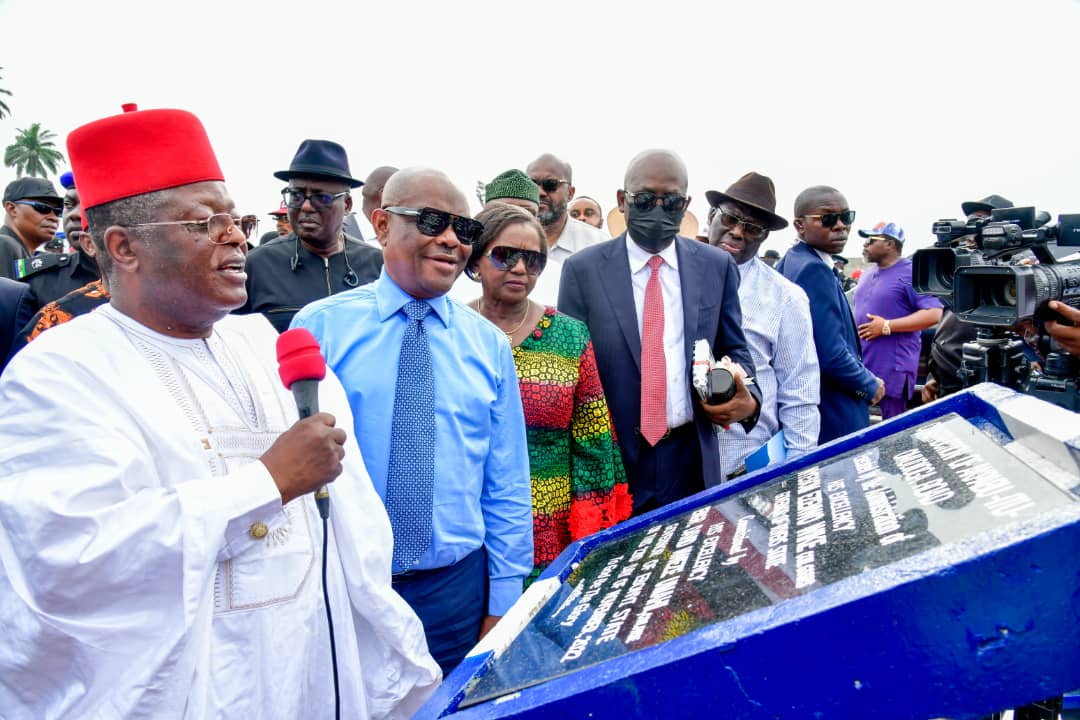 Rivers State Governor, Chief Nyesom Wike, has said that Nigeria was in dire need of a unifier that would drive the affairs of governance without any form of segregation.
Wike spoke at the inauguration of the Mgbuitanwo internal roads in Emohua Local Government Area of the state.
The Mgbuitanwo internal roads were inaugurated by the presidential candidate of New Nigeria Peoples Party (NNPP), Senator Rabiu Musa Kwankwaso, last Monday.
The governor expressed grave concern about how the diversity of the country has been grossly threatened by those who have resorted to campaigns based on ethnic and regional sentiments.
According to him, such parochial tendency would make Nigerians more divided along religious and ethnic lines than ever before.
The Rivers State governor stated further that the Integrity Governors were resolved to do what was right always as long as it would help to advance the country.
"It is not to say don't vote for a Yoruba man, don't vote for an Igbo man. That is not what we require in this country now. What we require is a man who will put Nigeria together. We, of Integrity Group will continue to support whatever that is right, whatever will help this country."
The governor explained that he had tried, in vain, to persuade leaders of the Peoples Democratic Party (PDP) not to allow Kwankwaso leave the party because of the strategic importance of Kano State.
"When you wanted to leave PDP, I came to your house in Abuja. I said Sir, don't leave the party. I pleaded with you. I came two times. Those who never meant well for this party, who will want to take control where they never sowed, said no, leave Kwankwaso to go. Who is he? Let him go! After all, I was a Senate President when he was Deputy Speaker, House of Representatives. I said no, he is an asset to the party in Kano State. Kano is very important for our party, therefore, whatever it takes, let's keep him; let's manage him. They said, 'let him go'.
"I said the more the merrier. We are opposition party; we cannot continue to drive our people away. Whoever is angry, let's keep him, they said no. They said I went to see Kwankwaso, I said yes, because I know with him in Kano, there is likelihood that it will be better for us. But if we allow him to go, the repercussion will be too heavy. They said no. Kwankwaso left us."
The Rivers State governor described the NNPP presidential candidate and former governor of Kano State, as a man of integrity and number among leaders that Nigeria needs.
According to him, the NNPP presidential candidate had assured him that his supporters who were still in PDP would vote for him during the PDP presidential primary, and they did.
Wike offered to provide protocol and logistics support to Kwankwaso whenever he wants to do his campaigns in Rivers State.
"If you're coming for campaign here, I will give you the logistic support for you to campaign. You're a former governor."
He, however, told Kwankwaso that it was difficult for any other party to win in Rivers State.
"Therefore, it will be futile for you to waste resources, thinking you will win election for any candidate of your party in this state", Wike said.
About his comment on release of unpaid 13percent derivation money from 1999 to date, by President Muhammadu Buhari, the governor said he never said other Niger Delta governors should show proof of what they had done with their states' share.
Rather, Wike stated that he only expressed gratitude to Buhari for releasing the money, which had helped him to execute a plethora of projects in the state.
"I never said people should account for their money. I never said so to anybody. All I said is people should thank Buhari for me, for giving me money to do all these projects. That's all I said. If you people are interpreting a different thing, that is your own business. Is it wrong to thank somebody who has done well for you?"
Wike emphasised that his administration has never spent more than 14 months to deliver on any project in the state.
He pointed to the Mgbuitanwo internal roads as being among 20 other projects like the 9th, 10th flyovers that were all flagged off in June, 2021, which have all been completed within the period.
Wike said good governance was about the well-being of the people, and if anybody in government or close to any top functionary was unable to attract projects to his or her community, such person has failed.
The governor stressed that his administration has delivered the Mgbuitanwo internal roads, which was where Senator Andrew Uchendu, an All Progressives Congress (APC) chieftain hails from.
He regretted that the former senator failed, while in government, to do the road for his community.
Wike also mocked former Commissioner for Agriculture, Emma Chinda because he failed to attract government to do the roads for his Ogbakiri community, which his administration was now delivering for the people.
Performing the inauguration, the presidential candidate of New Nigeria People's Party (NNPP), Senator Rabiu Musa Kwankwaso, commended Wike for engaging Julius Berger Nigeria Plc to deliver the best quality of roads in a rural community.
Such gesture, Kwankwaso noted, speaks of a leader who loves his people, and was doing the best to better their lot across sectors, including the provision of quality educational infrastructure.
Kwankwaso stressed that those who were undermining the capability of the PDP G-5, particularly Wike, were doing so to their peril politically because Rivers State, like Kano and Lagos, was critical to winning any election.
The NNPP presidential candidate stated that members of the Integrity Group led by Wike, were good people who would continue to do the right thing, and would be judged by posterity based on what they do.
On his part, Commissioner for Works, Dr Dakorinima Alabo George-Kelly, said the Mgbuitanwo internal roads was 39,300 square meters; has 200-millimeter thickness, with 50-millimeter binder course, 50-millimeter wearing course fitted with street light and drains.
Regional Manager, South-South of Julius Berger Nigeria Plc, Jergen Fitcher, said they have continued to deliver standard infrastructure in support of Wike's policy of development of the state.
We Get Petrol At N200 Per Litre From Depots, IPMAN Cries Out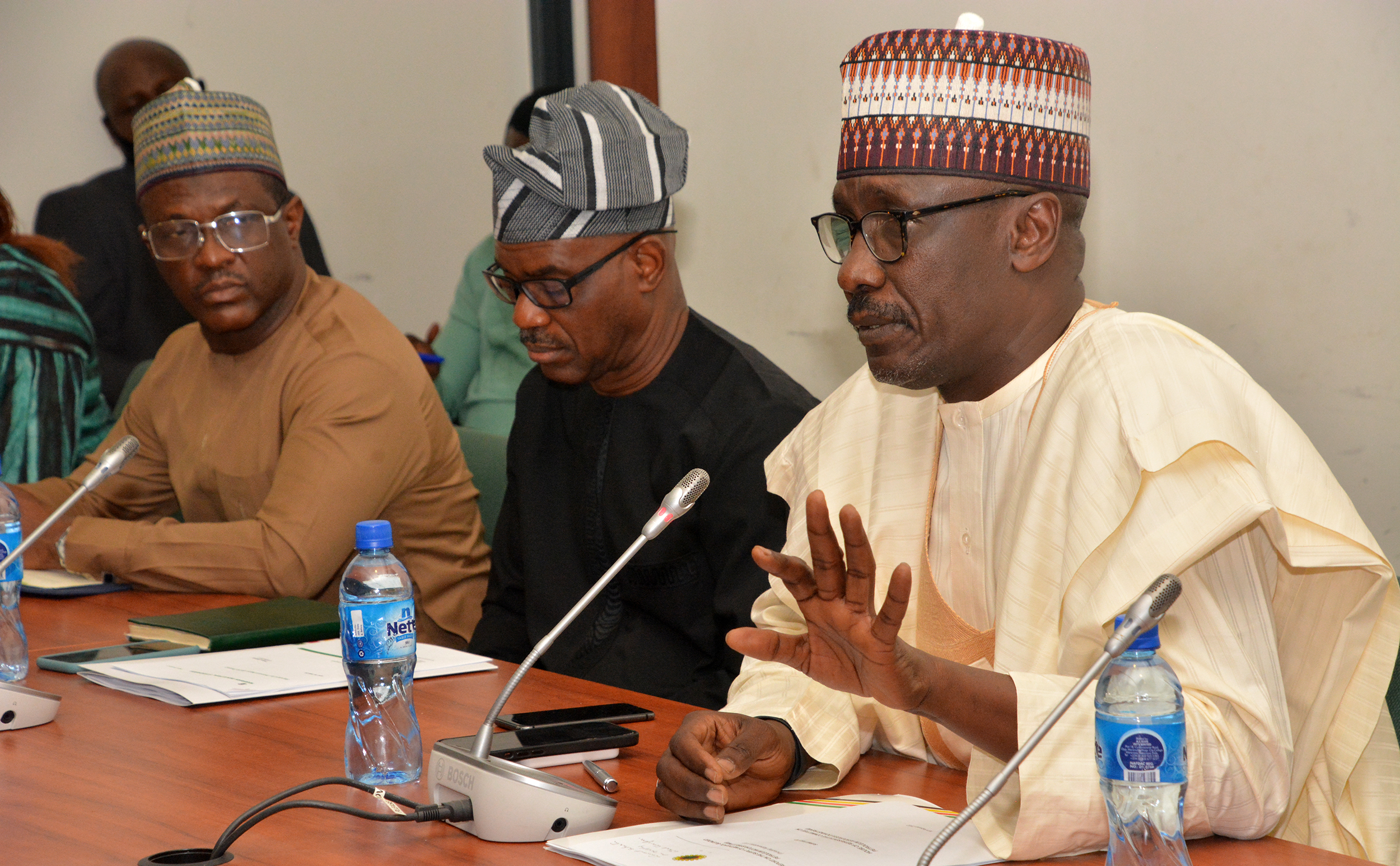 The Independent Petroleum Marketers Association of Nigeria (IPMAN) has decried the 'unsustainable' price that the private depot owners sell the premium motor spirit, otherwise known as petrol in the country.
Speaking, yesterday, on Channels Television's Sunrise Daily, the Deputy National President of IPMAN, Zarama Mustapha, revealed that the private depots get petrol at the approved price of N148/litre from the sole importer of the commodity, the Nigerian National Petroleum Company (NNPC) Limited, however, sell it for as high as N195 to N210 to independent marketers, which is not sustainable.
"Though marketers get petrol at the approved price of N148/litre from NNPC depots, the company does not have enough storage facilities to cater to the needs of marketers, hence, the latter resorts to private depot owners. It is more of the issue of private depots collecting the products at the approved price and not selling to the independent marketers at a price approved by the mainstream, downstream regulatory authority.
"You cannot get a product at N195 to N200 and expect to sell it at N175," he noted.
The IPMAN official said depot owners give excuses such as the cost of transporting the product from the mother vessel to their depots and escalation of the dollar as reasons for the price hike.
Mustapha lamented that most Lagos depots are in a chaotic situation and marketers spend three days to load refined petrol that they are not supposed to spend more than three hours to lift.
He urged the NNPC to engage depot owners to sell the product to marketers at the recommended price, saying the common man is at the receiving end.
For weeks, vehicle owners have had a tough time getting petrol from filling stations, especially in Lagos and Abuja.
Whilst many outlets are closed, the few open ones sell the indispensable commodity for as high as N250 per litre from the uniform price of N169/litre.
The supply shortage has led to long, gruelling snake-like queues at the few open filling stations as motorists and business owners jostle to buy fuel while others resort to the black market.
The situation has also worsened traffic on major roads as vehicle owners block at least one lane to join queues to filling stations.
Make Nigerian Youths Innovative, Buhari Tells Corporate Leaders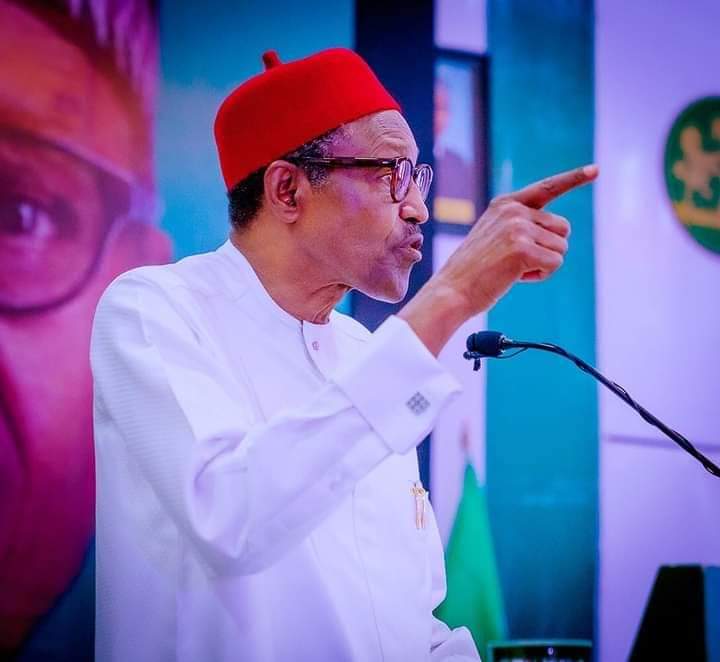 President Muhammadu Buhari has tasked leaders of corporate organisations to build the capacity of Nigerian youths to be innovative and embrace technology to make positive contributions to their organisations and the nation.
The president, represented by the Attorney General of the Federation, Mr Abubakar Malami, said this at the Institute of Directors (IoD) 2022 Annual Director's Conference (ADC), yesterday, in Lagos.
The ADC had as its theme: "Corporate Governance and Digital Transformation: Leading Purposefully for Growth and Sustainability."
Buhari, noting that the challenges associated with corporate governance were multifaceted, stressed the need for heads of organisations to harness technology to achieve effective governance.
He reiterated the commitment of his administration to providing the necessary legal support and framework to support the entrenchment of good corporate governance practices across various sectors of the economy.
Buhari also pledged his commitment to supporting the IoD by giving the institute's chartered bill the necessary consideration to enable it to achieve its mandate.
Deputy Secretary General, United Nations, Ms Amina Mohammed, said the world was hit by a series of global crises which have affected the Sustainable Development Goals (SDG).
Mohammed said technology and digitalisation would set the era of digital transformation in areas of health, education, agriculture and finance.
Nigeria Does Not Belong To North, Arewa Youths Tell Northern Elders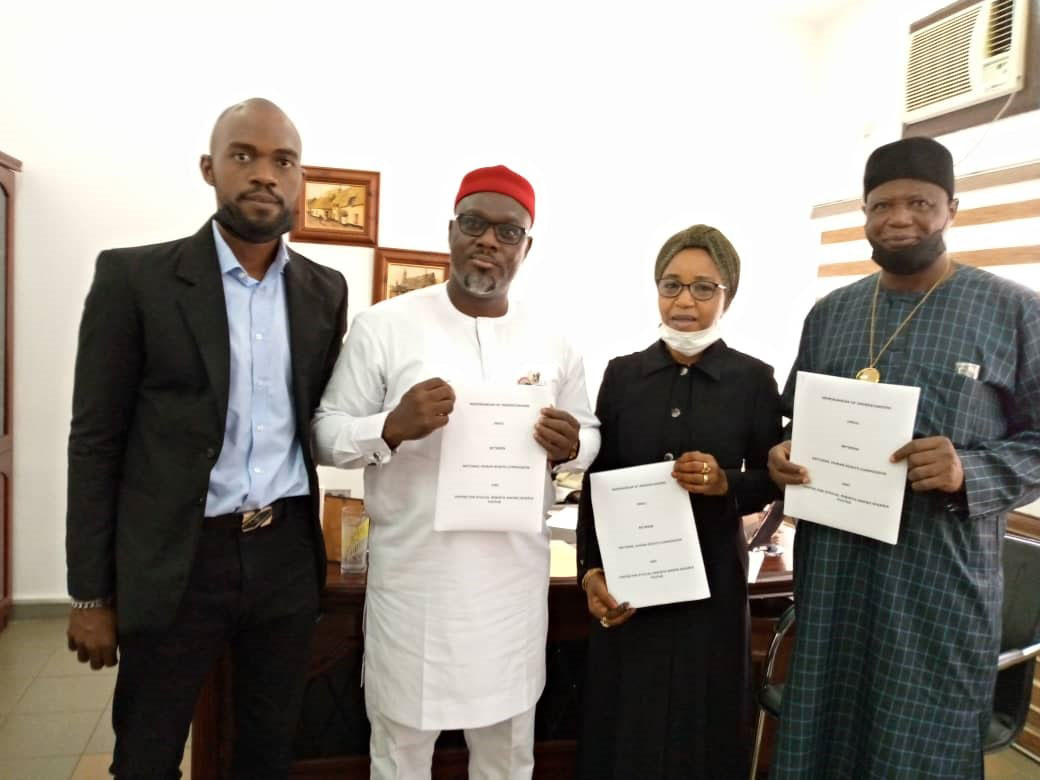 The Arewa Youth Consultative Forum (AYCF) has said that Nigeria does not belong to the North ahead of the 2023 general election.
Apparently reacting to the recent interview granted by a member of the Northern Elders Forum, Alh Sani Zango Daura, in which he called on the North to support a Northern candidate.
The AYCF, in a statement issued by its National President, Yerima Shettima, noted that supporting a southerner was clearly a demonstration of justice.
He noted that this was because Nigeria does not belong to the North alone, or Muslims and Christians of the North, insisting that "even on moral grounds, the most responsible political action by the North was the decision on powershift in 2023, because the Presidency cannot be hereditary and Nigeria is not a Banana Republic".
Shettima further said, however, that the elder was expressing his personal opinion and not the stand of the North in general, saying that a " little balancing was needed in position of our father Zangon Daura, more so when he admitted that the elders are mere escorts for the younger generation today".
The AYCF noted that when 13 Northern governors led by Kaduna State Governor, Mal Nasirel-Rufai endorsed a Southern candidate for the 2023 presidency, they repeatedly cited political justice.
"Though we are not card-carrying members of the APC, we shared the view that the decision was in line with being fair to the South in 2023.
"We are aware, as well as our father ZangonDaura, that the North is respected for honouring its promises to the South and this one absolutely undeniable character of all Northerners.
"We are not known to break promises and that explains why our son, President MuhammaduBuhari never objected to the idea of a Southern presidential candidate in the ruling party. In the North, like our father ZangonDaura knows, promises are sacred and in fact a culture".
It would be recalled that in a viral audio of AlhajiZangonDaura while addressing a group of youths, suggested that they should throw their weight behind a fellow Northerner for the presidency in 2023, citing historic and religious instances, something the AYCF said it believed was "overtaken by events, current realities, and the spirit of justice and fairness in the Nigerian project".