Why Washington Needs Friendlier Approach To Major Gas Producer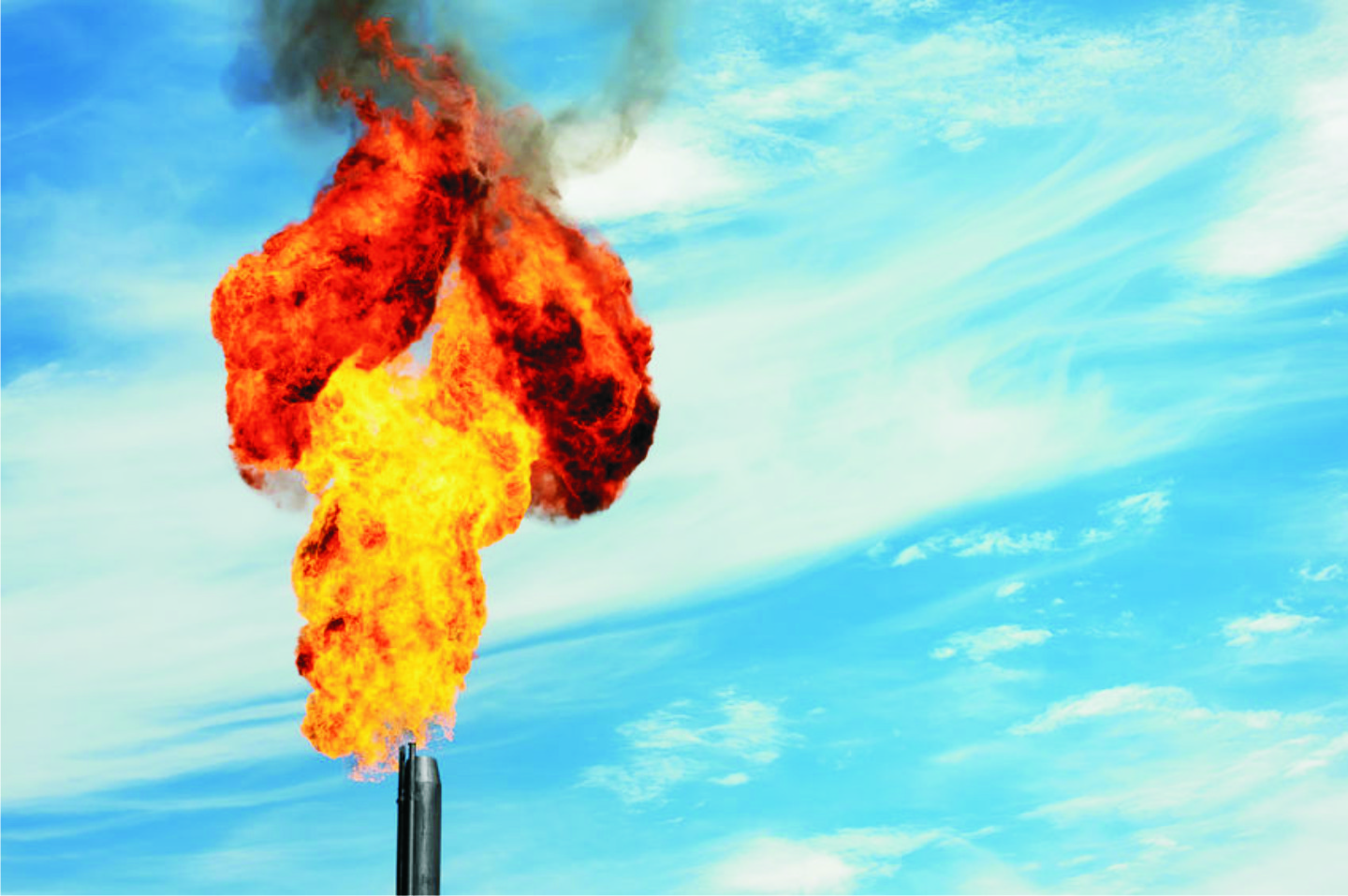 In September, a bipartisan group of United States Representatives called on the United States Secretary of State to impose sanctions on the People's Democratic Republic of Algeria, claiming that a $7 billion arms deal with Russia violated the 2017 Countering America's Adversaries Through Sanctions Act (CAATSA).
The group's action followed a similar initiative by Senator Marco Rubio, also in September. Why Algeria, and why now?
Algeria is a former French colony and a major oil and natural gas producer that exports 85% of its gas to Europe. The country charts an independent course, doesn't meddle in local affairs, and has close ties to Russia and China.
Algeria is a harsh critic of Israel, opposed the U.S. invasion of Iraq in 2003 and 2011 NATO intervention in Libya, decried the Abraham Accords, which recognized neighboring Morocco's claim to the Western Sahara, and maintains relations with the Assad government in Syria.
Algeria fought two wars of independence: the 1954-1962 war against the French colonizers, and the 1991-2002 war against the Islamists, led by the Armed Islamic Group.
According to the U.S. Congressional Research Service, "Algeria has the world's 11th – and 16th -largest proven reserves of natural gas and oil, respectively, and was the 10th-largest natural gas producer as of 2019. It is also estimated to have the world's 3rd -largest recoverable shale gas reserves."
Algeria has the fourth-largest economy in Africa with a 2021 GDP of $167.98 billion. Oil and gas income increased by 70% in the first half of 2022, and energy income is expected to total $50 billion by the end of the year.
The World Bank reported that Algeria's economy "expanded by 3.9% year-on-year during the first nine months of 2021, after contracting by 5.5% in 2020," largely due to increased European gas demand.
Hydrocarbons account for 95 percent of export revenues and about 40 percent of government income.
State-owned enterprises reportedly comprise over half the formal economy, and are a drag on growth, but the private sector is hoping the government stays the course on reforms to attract foreign direct investment (FDI) to the non-energy sector, and doesn't backslide due to increasing hydrocarbon revenues.
The government has an uphill climb as Algeria ranks 157 of 190 in the most recent World Bank ease of doing business ranking, and it will be challenging to advance as it recovers from the pandemic
The plan to attract FDI to grow the non-energy sector is needed to cope with a rising unemployment rate, and a dangerously high youth unemployment rate of almost 32%.
The plan eliminates the "51/49" requirement for majority Algerian ownership of new businesses, though it remains for "strategic sectors," that is energy, mining, defense, transportation infrastructure, and pharmaceuticals manufacturing
Key is the government not trying to "buy social peace" via social security payments, while oil and gas prices are high, as eventually prices will come down and angry youth without jobs may foreclose temporizing options for the government and force a new government, hopefully nonviolently.
Algeria's relationship with the U.S. got off to a slow start in the 1960s but has generally been positive. In the 1950s, the Truman and Eisenhower administrations supported France in Algeria, but President Kennedy endorsed Algerian independence.
Algeria mediated negotiations between the U.S. and Iran that resulted in the freeing of the 52 American hostages after 444 days in captivity. Algeria also offered support to the U.S. in the wake of 9/11 and cooperated in counterterrorism operations, even offering the U.S. use of an airfield in the country – a major concession.
So, then, why the agita about Algiers?
America's "You are either with us, or with the terrorists" mentality fails to take account of past cooperation and positive relations. Washington is apparently unable to believe a nation may prefer to look after its own interests first and sees any reluctance to place oneself in thrall to America as siding with the enemy du jour.
For example, the Pentagon failed to recruit Vietnam as a military ally against China, forgetting, or choosing to ignore, that Vietnam's recent fights for liberation, first from France, then from America, might incline the country against military alliances, especially with the guys it defeated.
More recently, the Minister for Foreign Affairs of Singapore, speaking on behalf of ASEAN about the U.S and China, declared, "We are not interested in dividing lines in Asia. Don't make us choose. We will refuse to choose."
Even close friends of Washington are seeing the value of belonging to a forum independent of the Americans: the BRICS (Brazil-Russia-India-China-South Africa) group may soon welcome Argentina and Iran which have applied to join, and Egypt, Saudi Arabia and NATO member, Turkey, have expressed interest. (Algeria has formally applied to join the bloc.)
One observer noted that BRICS may become the "world's commodity alliance" with China as the manufacturing center and India as the service center.
So, who are the U.S. congressmen working for?
They may have a legitimate concern about the revenue Russia is getting from Algeria, though a $7 billion dollar arms deal pales next to the unlimited cash Washington is handing Kyiv.
It could be they are promoting U.S. defense contractors to capture Algerian sales, though expecting Algiers to junk its entire Russian-supplied inventory is the same wishful thinking that decided that Vietnam would be a U.S. ally against neighboring China.
Algeria's relations with Moscow go back to the 1950s when the Soviet Union provided assistance to Algeria in its war for independence, and, in 1960, the Soviets were the first to recognize the Provisional Government of the Algerian Republic.
Algeria no doubt noted that the U.S. recently threatened to cut off Saudi Arabia, its biggest weapons customer, when it disagreed with its tactics in Yemen. And in 2013, Washington slowed down the delivery of helicopters to the Egyptian military government that ousted the Muslim Brotherhood government headed by Mohamed Morsi.
So, they must be thinking in the El Mouradia Palace, If this is how the Americans treat their friends…
The U.S. politicians may think they are defending Israel, though Algeria's advocacy of the Palestinian cause isn't news in Jerusalem.
At the recent Arab League summit, hosted by Algeria and the first since Israel normalized relations with several league members, Algeria brokered a reconciliation deal between rival Palestinian factions Fatah and Hamas.
The reconciliation may not last, and Algeria won't offer material support, i.e., weapons, to the Palestinian fighters, so it may have been an exercise in virtue signaling to the eventual winner of the then-ongoing contest for control of the government in Jerusalem.
Hopefully, cooler heads will prevail and Washington won't alienate a country with which the European Union seeks a "long-term strategic partnership" for natural gas and electricity. And France is seeking to repair relations via economic cooperation, though China is now Algeria's biggest trade partner.
By: James Durso
Durso reports for oilprice.com.
Rivers Communities Lament Neglect By NNPC, Others
The indigenes of Umuapu, Ihie, Obitti, Awarra, Ochia, Assa and Obile communities of Ohaji/Egbema Local Government Area of Imo State, have appealed to the Nigerian National Petroleum Company (NNPC) Limited, the govenrment and Oil Companies operating at their area to quickly reconstruct the Oil Access Road that links these communities and others.
They said the prompt reconstruction of the road would ease traffic tension, reduce road accident to the minimal, encourage commercial activities as well as strengthen social comfort and security at the region.
The appeal followed a peaceful protest staged by the women of the area on the Oil Access Road, recently.
The protesters, who wore black clothes, carried placards which had different inscriptions, chanted songs as they demonstrated.
Speaking through one of their leaders, Nwada Ruth Amadi, the women urged the Nigerian National Petroleum Cooperation (NNPC), the present administration of Sen. Hope Uzodimma, and other Oil Companies operating in their region to quickly reconstruct the link road in order to reduce suffering, agony, avert danger and spur the locals to enhance productivity and comfort.
Amadi expressed regret that the road has been in a deplorable condition over the years with NNPC, Government and Oil Companies such as Waltersmith Petroleum, Seplat Petroleum, Sterling Global Petroleum among others, doing nothing to reconstruct the link road.
According to them, lives have been lost, just as many sustained severe degrees of injuries due to the bad state of the said road, insisting that authorities concerned liaise with the people including leadership of the church and the civil society for a way forward.
Amadi said "we regret the negligence and maltreatment we get from NNPC/Government and Oil Companies milling oil in our land.
"Despite the huge revenue being generated and carted away by these oil companies whose vehicles cause huge damage on the road, those concerned keep dead mute towards the reconstruction of the road, leaving us and other ordinary road users to suffer adversely.
"Hence, we deemed it right to stage a peaceful protest on the spoilt road, to appeal to authorities concerned to immediately reconstruct the road to save us from suffering, pains and imminent danger. We expect these authorities to be proactive, not reactive.
"We cannot continue to fold our hands and suffer. The NNPC, government and the Oil Companies have never hugely done things that benefit the entire Ohaji enclave. Rather they allow some leaders of the area to mislead them".
Hydrogen Set To Compete With Fossil Fuels
University of Houston energy researchers suggest hydrogen fuel can potentially be a cost-competitive and environmentally friendly alternative to gasoline and diesel, and that supplying hydrogen for transportation in the greater Houston area can be profitable today.
The research team is offering a white paper titled, "Competitive Pricing of Hydrogen as an Economic Alternative to Gasoline and Diesel for the Houston Transportation Sector", where they examine the promise for the potential of hydrogen-powered fuel cell electric vehicles (FCEVs) to significantly reduce greenhouse gas emissions in the transportation sector.
The white paper offers that traditional liquid transportation fuels like gasoline and diesel are preferred because of their higher energy density.
Unlike vehicles using gasoline, which releases carbon dioxide, and diesel, which contributes ground, level ozone, fuel cell electric vehicles refuel with hydrogen in five minutes and produce zero emissions.
The paper then pitches "According to the Texas Department of Transportation, Houston had approximately 5.5 million registered vehicles in the fiscal year 2022. Imagine if all these vehicles were using hydrogen for fuel".
Houston, home to many hydrogen plants for industrial use, offers several advantages, according to the researchers.
The study explains, "It (Houston) has more than sufficient water and commercial filtering systems to support hydrogen generation. Add to that the existing natural gas pipeline infrastructure, which makes hydrogen production and supply more cost effective and makes Houston ideal for transitioning from traditional vehicles to hydrogen-powered ones".
The study compares three hydrogen generation processes: steam methane reforming (SMR), SMR with carbon capture (SMRCC), and electrolysis using grid electricity and water.
"The researchers used the National Renewable Energy Laboratory (NREL)'s H2A tools to provide cost estimates for these pathways, and the Hydrogen Delivery Scenario Analysis Model (HDSAM) developed by Argonne National Laboratory to generate the delivery model and costs.
Additionally, it compares the cost of grid hydrogen with SMRCC hydrogen, showing that without tax credit incentive SMRCC hydrogen can be supplied at a lower cost of $6.10 per kg hydrogen at the pump, which makes it competitive.
Professor Christine Ehlig-Economides said, "This research underscores the transformative potential of hydrogen in the transportation sector. Our findings indicate that hydrogen can be a cost-competitive and environmentally responsible choice for consumers, businesses, and policymakers in the greater Houston area".
Your humble writer is full of suspicion. As regular readers know, hydrogen is gaseous at any sensible consumer operating temperature and pressure. Its the smallest atom and slithers through most everything.
Its not something one would want stored in an attached garage. The fuel cell tech isn't quite there yet. And the study relies on power numbers for steam that likely come from natural gas. Just where the electrical watts needed from the grid would come from is anybody's guess.
For all the contestable points the work does suggest that hydrogen fuel cells have economic potential. Maybe someday there will be a few models of hydrogen fueled automobiles to choose from.
But right now, the market forcing of electric battery energized cars isn't building any confidence. Add to that the government wants to force heat pumps and electric appliances as the only choices. This after wind and solar aren't looking like economically healthy ideas after all.
The reality forecast suggests a disaster. Government plus rule and regulation force? What will a community tolerate when forced to choose between air conditioning and charging the car tonight?
Hydrogen might be the energy / fuel nirvana someday. But know one knows how that system is going to look today. All this political pressure is looking to blow the system up.
By: Brian Westenhaus
Westenhaus writes for oilprice.com.
Seplat Plc Plans $250m Investment In Sapele Gas Plant
The Director, New Energy, Seplat Plc, Effiong Okon, has unveiled the company's plan to construct a new $250m gas plant in Sapele, Delta State.
Okon made the disclosure during the Nigeria Oil and Gas Outlook event with the theme "Investing in Nigeria's Energy Future", in Lagos.
Okon, who noted that the company was committed to its vision of contributing to the energy landscape, said investing in the Sapele gas plant would further prove Seplat's commitment.
Speaking during a panel discussion on "Secured Energy Transition Towards Gas", Effiong explained that with the investment, the Liquefied Petroleum Gas (LPG) would be made more available in the market.
He said, "we are also starting a brand-new plant in Sapele, the Sapele gas plant, another $250 million investment that will deliver a lot of LPGs to the market".
Giving insights into the company's timeline, Effiong announced that Seplat's Joint Venture gas processing facility in Imo State is set to be completed by December, with plans for commissioning in January 2024.
Okon, while addressing the broader investment climate, emphasized the pivotal role of the private sector in driving investments in the oil and gas sector.
He further stated that the government's support through policies and ensuring a secure environment was crucial for fostering sustainable growth and development in the industry.