Obaseki Advocates Technical, Vocational Education System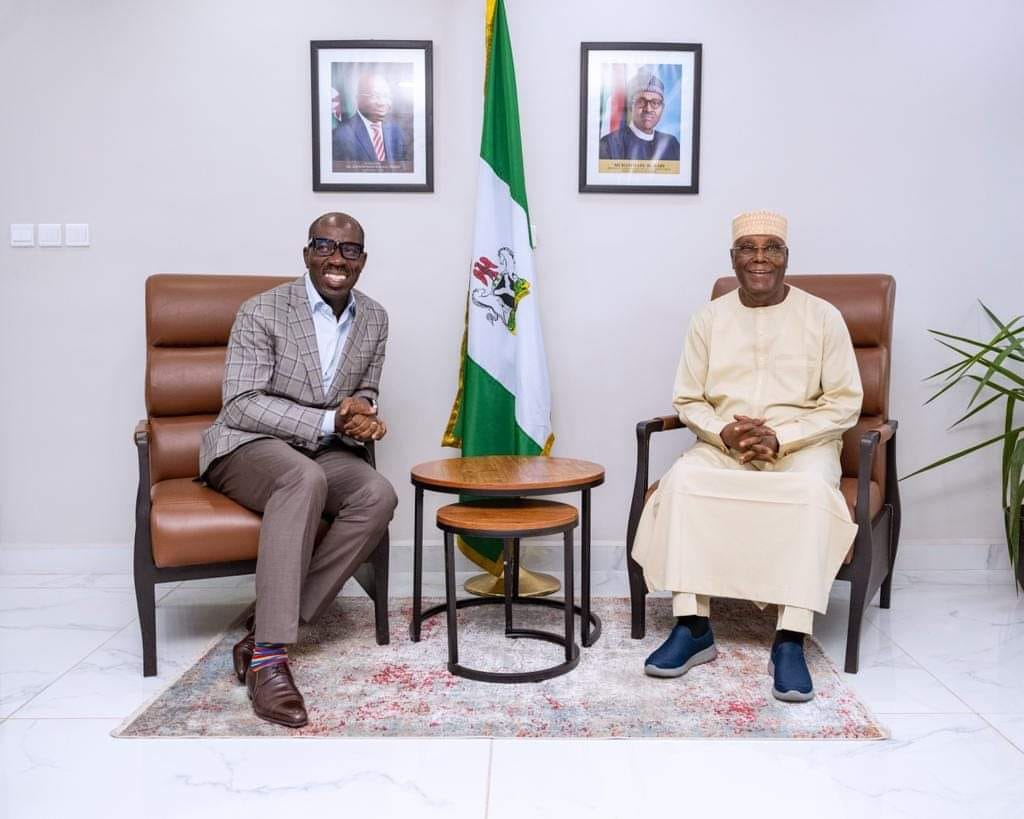 Edo State Governor, Godwin Obaseki, has advocated the need for technical and vocational educational system in the country for human capital development.
Obaseki made the call at the 4th Convocation ceremony of Edo State University, Uzairue, weekend.
"As a Government, we prioritise technical and vocational education. Because we believe to build our country, our educational system must now focus on building people who can use their hands and skills in the work place.
"As a government we have in the last six years placed premium on education. We have continued to implement transformational reforms in our basic educational sector, because we believe that the foundation in which education rests must be a solid one," he said.
The Governor said there was need to strengthen the basic foundation of education in the country for human capital development.
"Unless we strengthen the foundation of education in this country by strengthening basic education and promoting technical education, we will not have strong human capital base which we require to transform our country.
"As a government we are doing all of this because we want to ensure we train and prepare students like Damola you saw today winning all the prizes for the university system.
"Am sure Damola did not learn everything in your school in the last four to five years but it was because of the very solid basic foundation he received which he has been able to build up in this university.
"Our vision for higher education learning in Edo state is that we should be able to compete with the best in the world, offering education that is relevant," Obaseki said.
He commended the Vice Chancellor and manyagement of the institution for the growth so far attained in the university and urged them to continue to sustain the record.
"It is such a delight that Edo University Uzairue is working assiduously toward meeting this target and today we proudly host scholars and academics that proffer solutions to our societies' problems.
"This university has continued to record impressive milestone in its self-reliance and sustainability.
"We are impressed with the growth so far attained and we believe that you still have a long way to go. So, therefore, do not rest on your oars.
"I want to congratulate our chancellor, vice chancellor and management of this university for another successful academic year. This academic year has been one in which our education system has been highly challenged.
"It is remarkable that why most public universities have not operated this academic yea, here we are in our own university graduating our first set of post graduate students" he said.
Earlier, the Vice Chancellor, Prof. Emmanuel Aluyor, said the institution graduated 318 students in this year's convocation ceremony.
Aluyor said, "In this year convocation ceremony, a total of 26 Masters, nine Post Graduate Diploma and 283 undergraduate students were found worthy in character and learning to be awarded Edo University Uzairue degrees in their various disciplines.
"Among our graduands, 15 graduated with first class honours; 120 students with second class honours (upper division); 102 students with second class honours (lower division); while 11 students graduated with third class honours,''
The vice chancellor said the university had made remarkable achievements since inception in 2006.
Aluyor said that with the notable achievements, management would ever be committed to the advancement of the institution and to maintain the highest standard of delivering quality education to Nigerians.
Highpoint of the ceremony was the conferment of Honorary Doctorate degree of Business Administration on Chief Abu Inu-Umoru, Chairman Setraco Nigeria Ltd. and Hartland Construction Company; while Seyi Agbooro of the Department of Civil Engineering graduated as the best student with 4.94 CGPA.
Delta Debt Profile Hits N272bn -Commissioner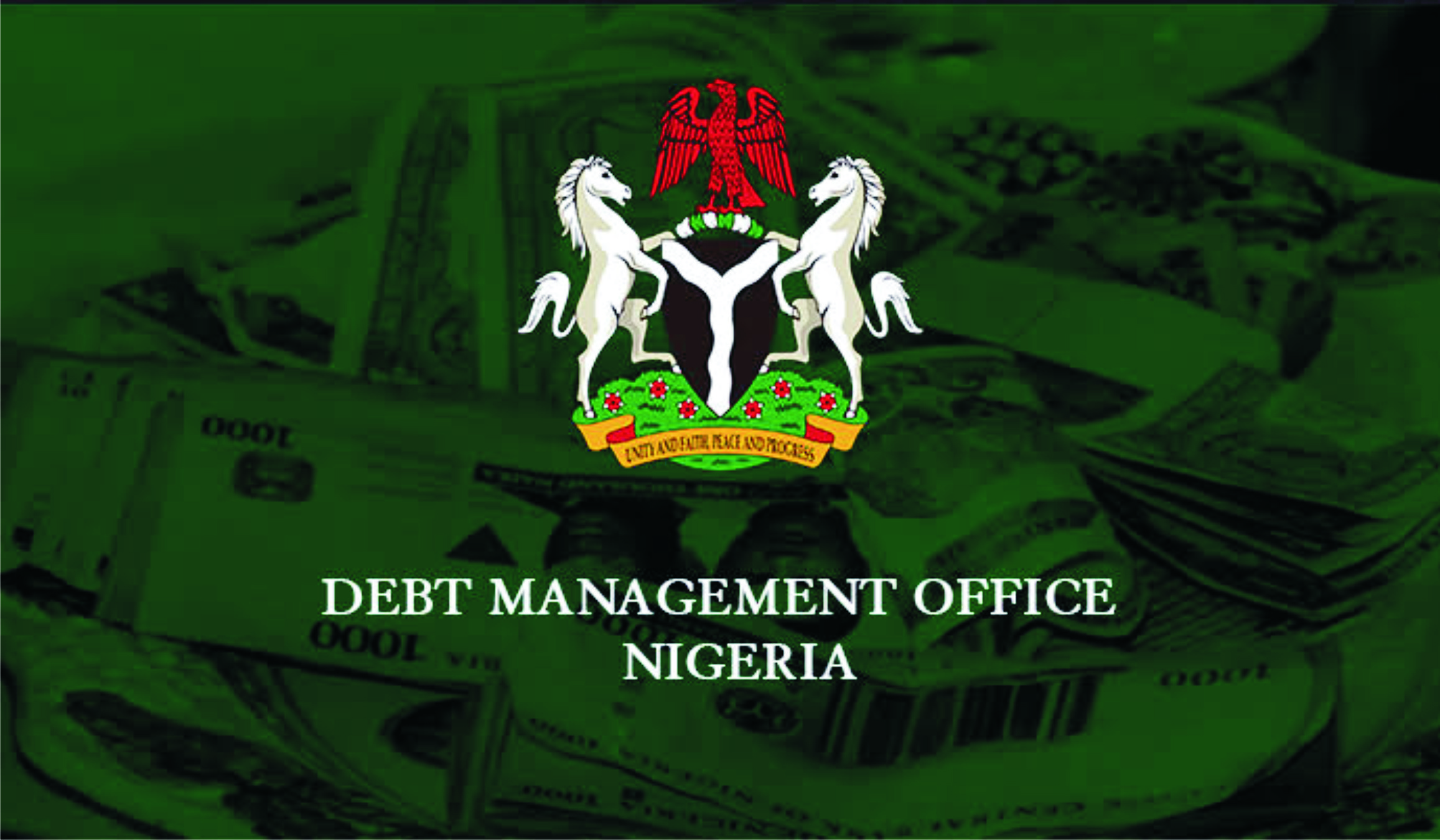 Delta State Commissioner for Finance, Chief Fidelis Tilije, has disclosed that the state's total debt profile currently stands at N272 billion.
Tilije, who disclosed this at a news conference in Asaba, said the N240 billion refunds from the Federation Accounts Allocation Committee (FAAC) was not a loan but the state's share of 13 per cent crude oil derivation arrears from 2004 till date.
The Commissioner, in company of Mr Olisa Ifeajika, Chief Press Secretary to Governor Ifeanyi Okowa, noted that the State Government could offset its current debt if it discounted 100 per cent of its share of N240 billion refund approved by the Federal Government.
"The total debt profile of Delta State as we speak is N272 billion. Out of this, N84 billion is due to contractors and pension arrears is about N27 billion.
"The rest are the debt profile, most of that were actually inherited by the Governor Ifeanyi Okowa-led administration.
"And in this past months, we have a total expected refund of N240 billion with respect to the 13 per cent oil derivation refunds to nine states that is ongoing.
"We had initially wanted to phase out many legacy projects that we wanted to complete. We approached the State House of Assembly and got approval to discount N150 billion, which we pruned to N100 billion as bridging finance facility from the N240 billion.
"I did say recently that out of this N240 billion that is expected from FAAC receipts, Delta (State) has received N14.7 billion in three quarterly instalments.
"And out of this N100 billion bridging finance, we have accessed N30 billion from the commercial market," Tilije said.
He said with the totality of the refunds expected from FAAC, the state could clean up the outstanding debt profile if it fully discounted the N240 billion.
The Commissioner explained that the Governor, being a prudent manager of human and resources, felt that it would be necessary not to allow a repeat of the experience he had as new government in 2015.
"At inception in 2015, Governor Okowa's administration saw hell managing the lean resources available to the state as a new government.
"This informed why all the State Governments had to take a bailout fund from the Federal Government in 2015.
"The truth is that if the State Government had totally taken or fully discounted the N240 billion FAAC refund, the next successive government will fall back to the experience Governor Okowa had in 2015.
"So, unlike the other oil producing states, who fully discounted their refunds, Okowa decided to be his brother's keeper, take a percentage of the N240 billion and leave the rest for the incoming government to access over a period of four years.
"Besides, if we had gone ahead to discount the N240 billion in full, we would have been able to clean up all our outstanding debt," the Commissioner said.
Tiliji noted that every government financed its budgets from FAAC receipts Internally Generated Revenue (IGR), borrowings and sundry facilities and tasked the social media to always report facts.
Noting that the government was transparent and had nothing to hide, Ifeajika said the State Government is conscious of the rule of law, which informed why it approached the State House of Assembly for approval to access the bridging finance facility from the commercial market.
"In Delta, we are transparent, we have nothing to hide. The Governor has assured that all the legacy projects will be completed before the end of his administration."
Auditors Uncover Massive Payroll Fraud In PAP -Committee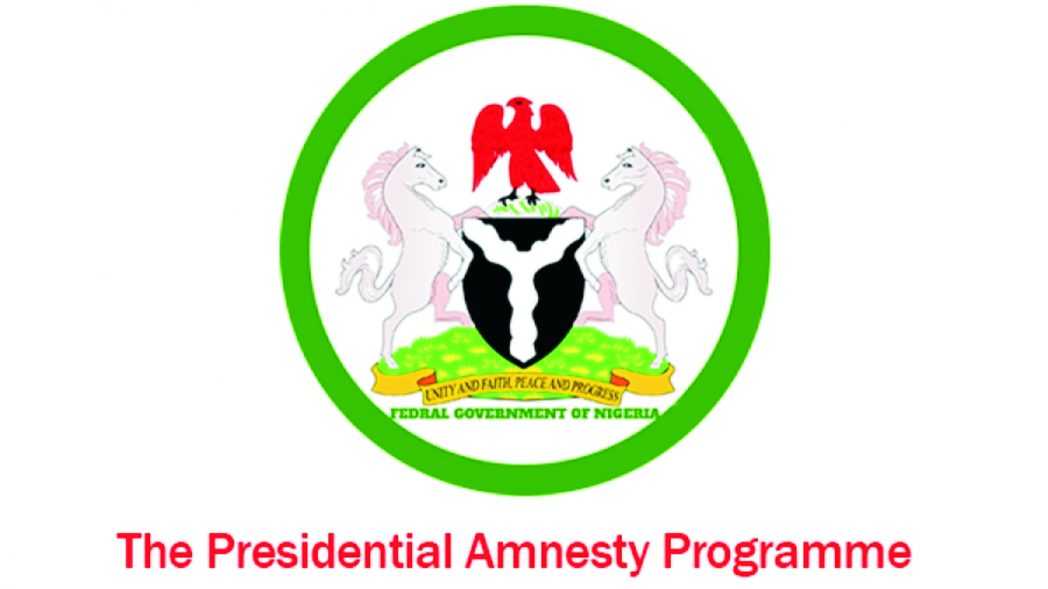 The Strategic Communication Committee (SCC) of the Presidential Amnesty Programme (PAP) has disclosed that external and internal auditors recently uncovered a massive payroll fraud in PAP.
The SCC Chairman, an ex-agitator, Mr Nature Kieghe, said at a news conference in Yenagoa that the discovery showed an individual was receiving stipends of 33 persons through fraudulent means.
He said about 513 persons were linked to multiple payments, insisting that the new management of PAP was poised to reposition the scheme for optimum performance.
Kieghe said following the development, the Interim Administrator, Maj.-Gen. Barry Ndiomu (rtd.), immediately initiated verification of all beneficiaries of the programme as part of the ongoing investigation.
He explained that the audit and efforts of Ndiomu to clean the payroll was the reason some beneficiaries of the programme had yet to receive their monthly stipends, adding that all affected and genuine outstanding stipends would be paid after verifications.
Describing Ndiomu's efforts as proactive, Keighe said upon assumption of office, the amnesty boss renegotiated all existing contracts with vendors and in the process saved N1.5bn for PAP.
"Ndiomu initiated internal and external audit of PAP's database. The auditors uncovered monumental fraud, especially in the payment of stipends where an individual is receiving stipends meant for 33 persons through fraudulent means.
"The proactive interim administrator has ordered immediate verification of all delegates to be carried out next week. Delegates are to be rest assured that whoever that is verified will be paid immediately.
"Upon assumption of office, Gen. Ndiomu initiated plans to renegotiate the existing contracts with vendors. In the process, he has been able to save over N1.5bn", he said.
Keghie said Ndiomu had concluded plans to set up cooperatives to be managed by ex-agitators and supervised by consultants and experts in grant management.
"The ex-agitators will be given grants of over N500m and revolving loans. They are to take responsibility for the success of the cooperatives.
"International donor agencies will be involved in providing grants and aids. He has opened channels of discussions with the foreign loans," he said.
He noted that five months after his appointment, Ndiomu had replaced the Train, Employ and Mentor (TEM) model with the Train, Empower and Exit (TEE) to allow empowered beneficiaries to exit the programme.
While observing that Ndiomu had shown more commitment, patriotism, transparency in the management of PAP, Keighe said the PAP boss had also indicated interest to revive the vocational training centres for ex-agitators.
He said: "Ndiomu has concluded arrangements to complete the construction of the four vocational training centres located in Bayelsa, Rivers, Delta and Ondo states.The centres will be fully equipped with state-of-the-art equipment.
"Ndiomu is committed to the idea of transforming the lives of the ex-agitators through innovative and structured training schemes".
According to Keghie, it was imperative to inform members of the public that Ndiomu had not delisted anybody, but working round the clock to sanitise the PAP register for the good of the ex-agitators and the Niger Delta region.
He called on aggrieved ex-agitators to suspend all their planned actions against the PAP management and support the efforts of Ndiomu to sanitise the programme.
Police Arrest Four, Condemns Jungle Justice In Edo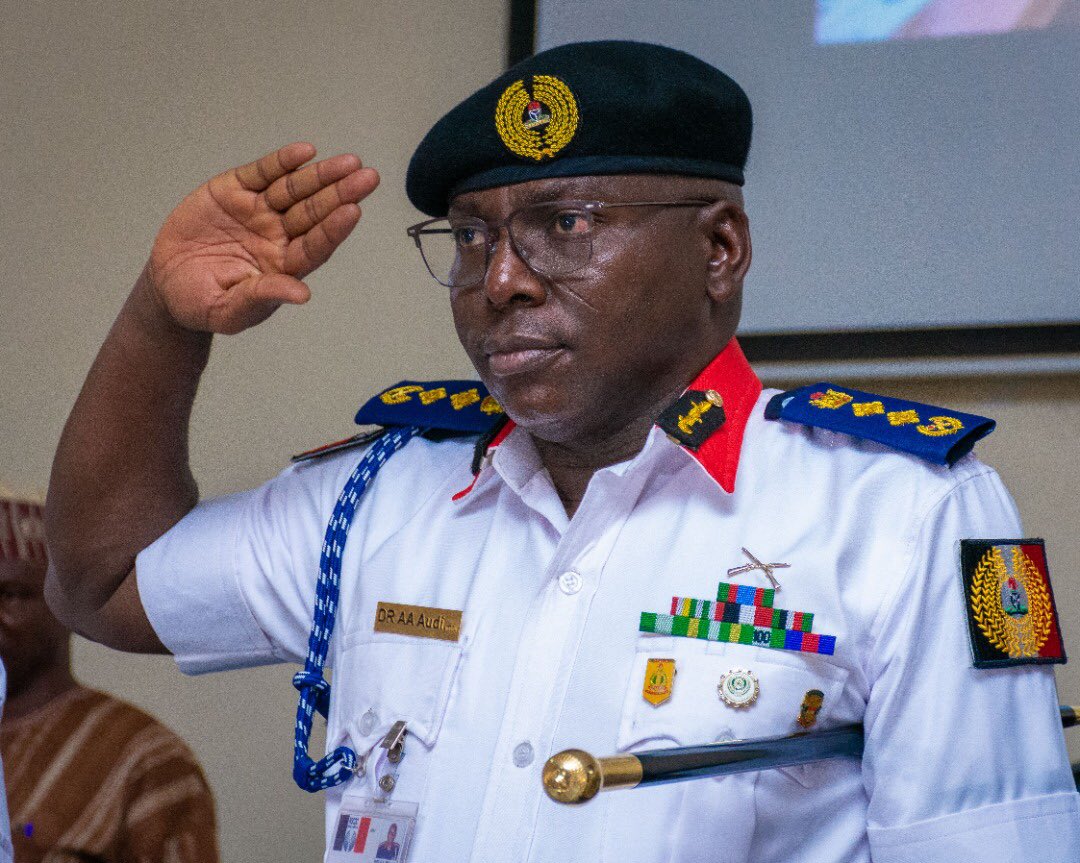 Edo State Police Command on Monday arrested four suspects in connection with the death of a man suspected to have been killed by a mob in Benin.
Police also expressed displeasure over the incessant cases of jungle justice, without considering the rule of law.
This is contained in a statement signed by the Public Relations Officer of the Command, SP Chidi Nwabuzor, in Benin.
The suspects are Emmanuel Igube (19), Matthew Gimba (39), Monday Nathaniel (30), and Gabriel Akuba (20).
According to Nwabuzor, the man's identity is yet unknown, but that he died in the hands of a mob, on Sunday at Iyanamo Community, Off Ekehuan Army Barracks, Benin .
"The victim was allegedly mobbed over an allegation that he stole an unregistered motorcycle", he said.
He, however, said the Commissioner of Police, Mr Mohammed Dankwara, frawned at incessant cases of jungle justice in the state.
He, therefore, implored citizens to repose more confidence on the rule of law and in the law enforcement institutions.
He said the four suspects linked to the death of the deceased, were assisting the Police in their investigation.
The CP, he further stated, had directed that the case be transferred from Evbuotubu Police Station to the State Criminal Investigation Department (SCID), Benin for further investigation.
Similarly, the Edo State Police Command have arrested three suspected armed robbers/Eiye secret cult members, and recovered guns in Benin.
The Police Public Relations Officer, SP Chidi Nwabuzor, confirmed this in a statement in Benin.
According to him, "the three dare devil armed robbers and members of Eiye Secret Cult Confraternity were on Sunday arested by the Operatives of Anti-Robbery Team of Ugbekun Divisional Police Headquarters, Benin."
He said the police stormed a certain Hotel along Enomayo, Off Upper Sakponba Road, Benin, and arrested one Bright Omonowa, Clifford Patrick, and Isaac Peter, and recovered one Cut-to-size locally made gun and one Black Beret of Eiye Secret Cult Confraternity.
He said the arrest followed a credible intelligence on the suspects' clandestine meeting in the Hotel.
Nwabuzor said the Commissioner Of Police, Edo State, Mr Mohammed Dankwara, warned members of the various secret cult confraternities and their sponsors to desist from their impious activities in the State, or be ready to face severe punishments.
He said the CP reiterated his commitment to fight arduously to see that crimes and criminality were reduced to a barest possible minimum.